Miley Cyrus was the headliner last night at Art Basel Miami's Beach Show.
It was an atypical performance, with Miley singing a slew of rock covers, from the Beatles to Johnny Cash. She shared the stage with costumed sharks, a giant phallus, and generously proportioned dancers, according to the AP.
She was wearing slivers of shiny clothing and what seems to be a Party City tinsel wig, because Miley.
She smoked a blunt on stage.
And took off her top to reveal...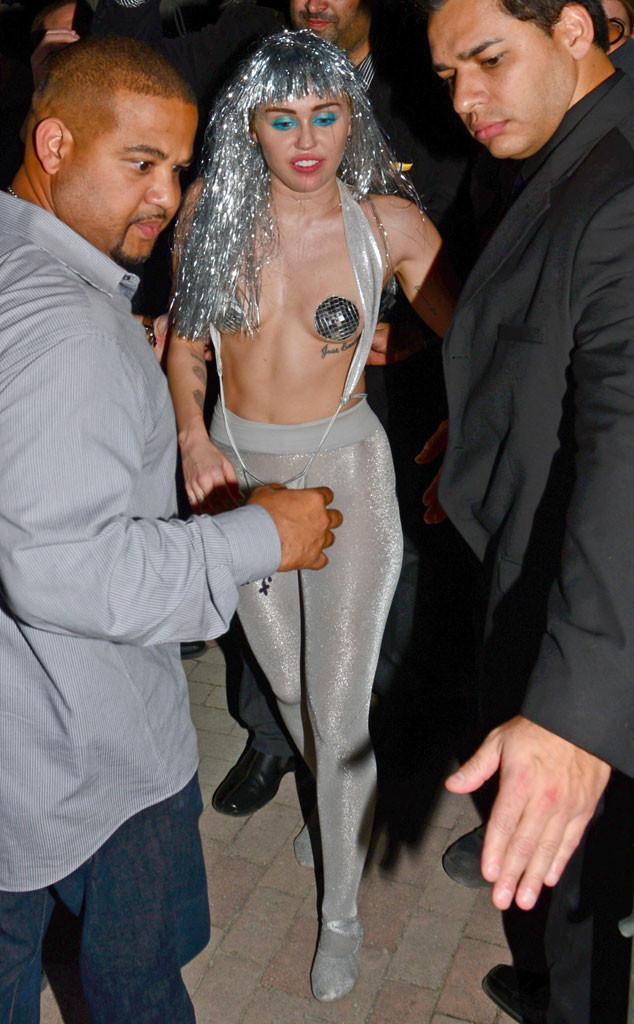 Miley's been going through a bit of a pasty phase. Here she is at Alexander Wang's New York Fashion Week party in September.
And at iHeartRadio festival last fall. Congratulations, pasty makers of America: You're all getting bonuses this year.