After being teased earlier Thursday with a short film, and following a year of Soundcloud drops and guest features, the $12.99 street album/mixtape is rumored to precede another full-length due later this year.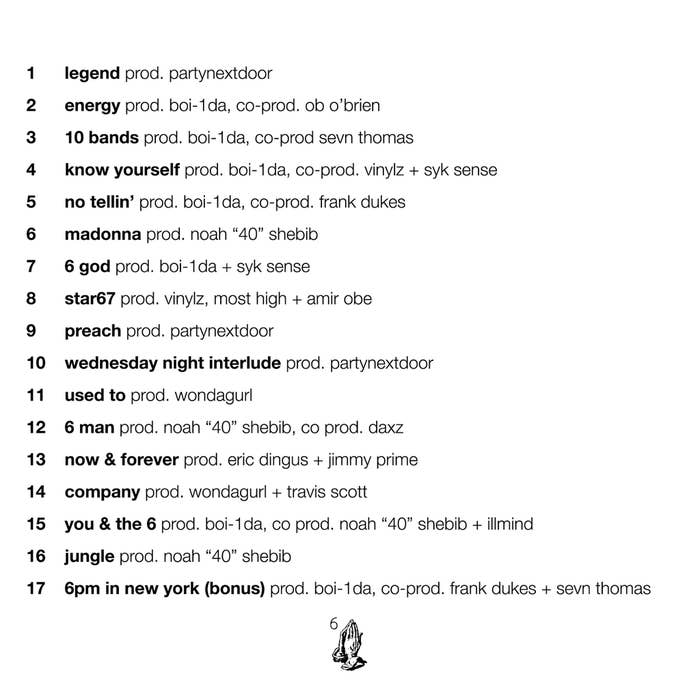 Here are Drake's handwritten thank-you's, including a shout-out to "Nicole that used to come see me in my Mom's basement."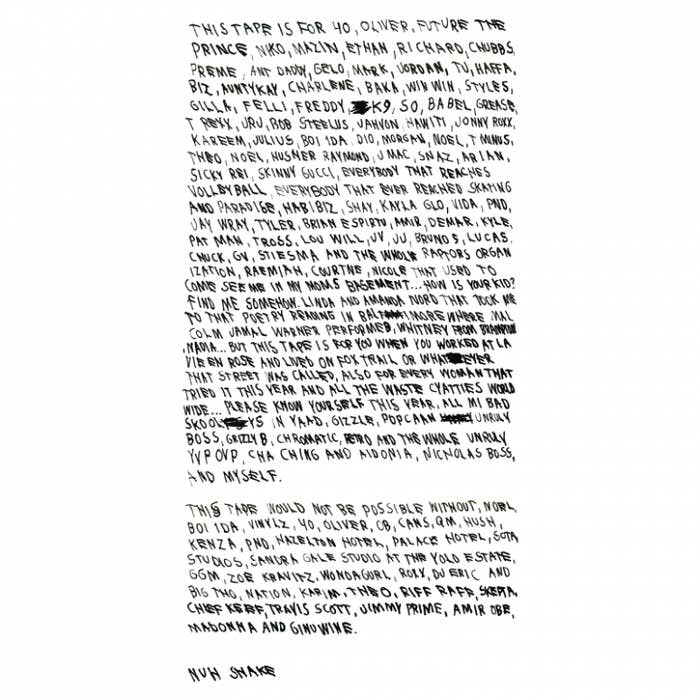 Fun fact: IYRTTITL was released ~six~ years to the day after Drake's last mixtape, So Far Gone.