After Beck beat out Beyoncé for Album of the Year, many people, including Kanye West, lost their shit.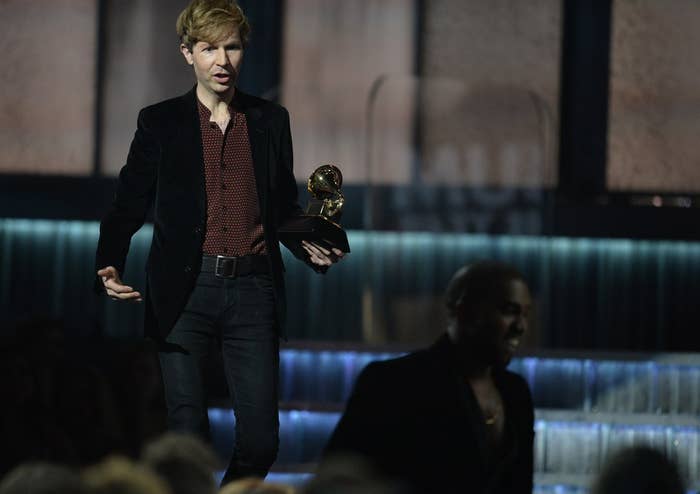 While Kanye defended Beyoncé's legacy on TV, the Beyhive waged its own offensive online, swiftly and mercilessly terrorizing Beck's Wikipedia page.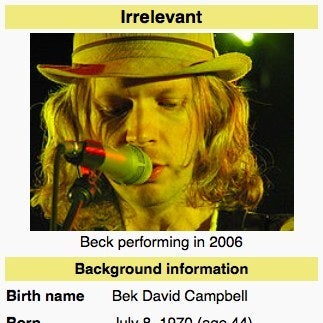 Through the many persistent revisions, Beck was accused of stealing and ruining lives, among other heinous crimes.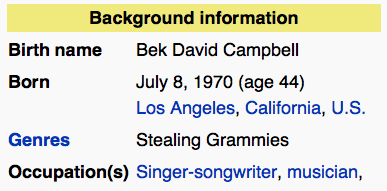 But then Beck fans struck back and things got really ugly. "For The Woman who needed 5 songwriters and 2 vocalists behind her to achieve any decent level of success, see Beyoncé," they wrote.
"For all of the idiots editing this, Beck's music is better than Beyonce's ever will be," a separate edit read. "He has a perfect song title to describe all of the people that think Beyonce should have won bets album: Loser."
Beck's Wikipedia revision history shows a number of recent instances of reported "vandalism" from a user named FuckBeck, whose intentions are a bit transparent.
After Wikipedia started to ban suspected IP addresses, things calmed down and Beck's page was returned to normal.
As for the identity of "FuckBeck"? We don't have any guesses.