1.
When you still have a month left of summer and they insist on sending you e-mails.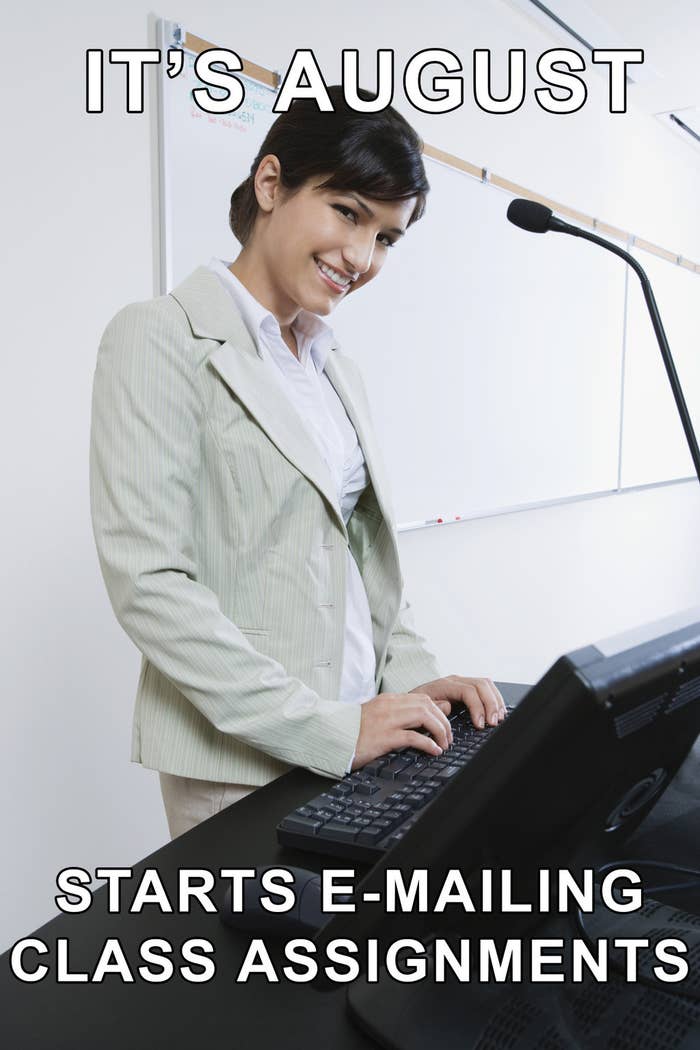 2.
When they want you to reenact the middle ages.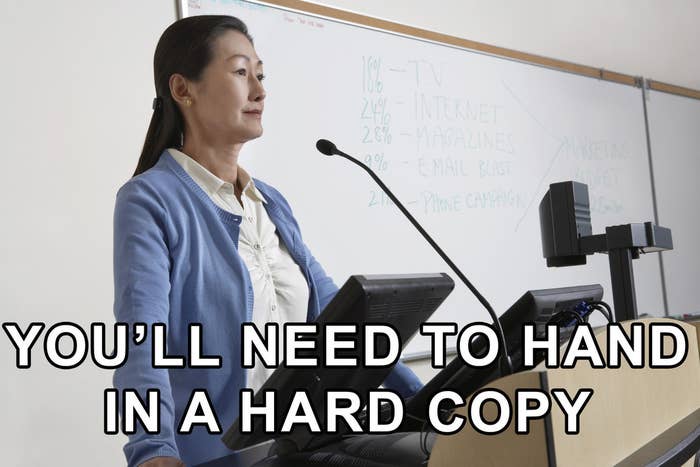 3.
When they call on you and you didn't raise your hand.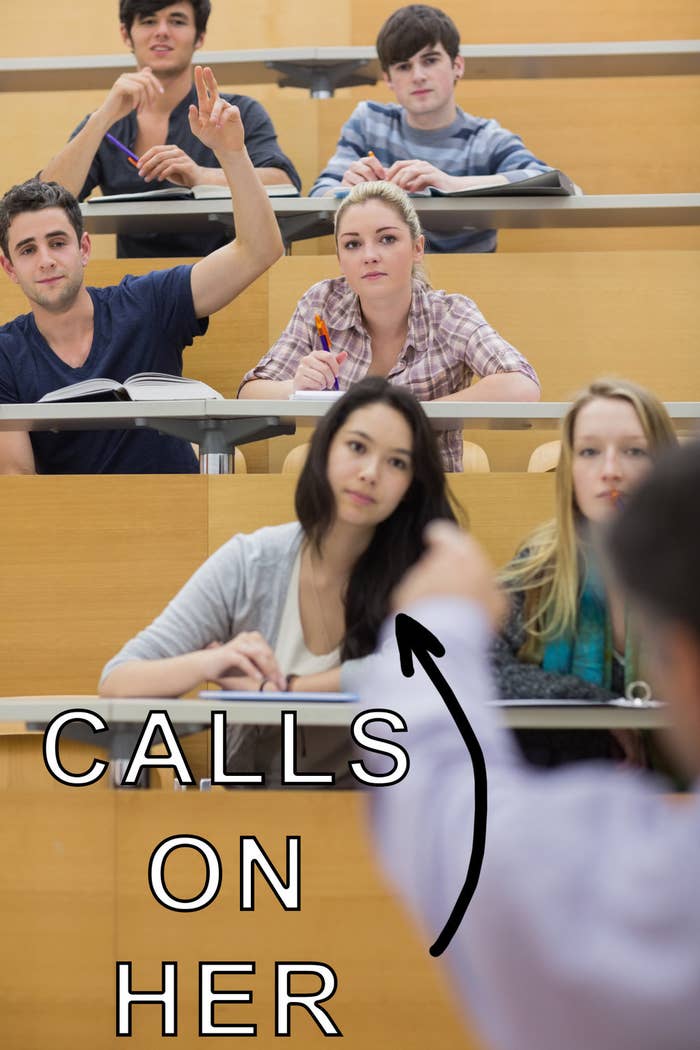 4.
When they tell you footnotes aren't a part of your page count.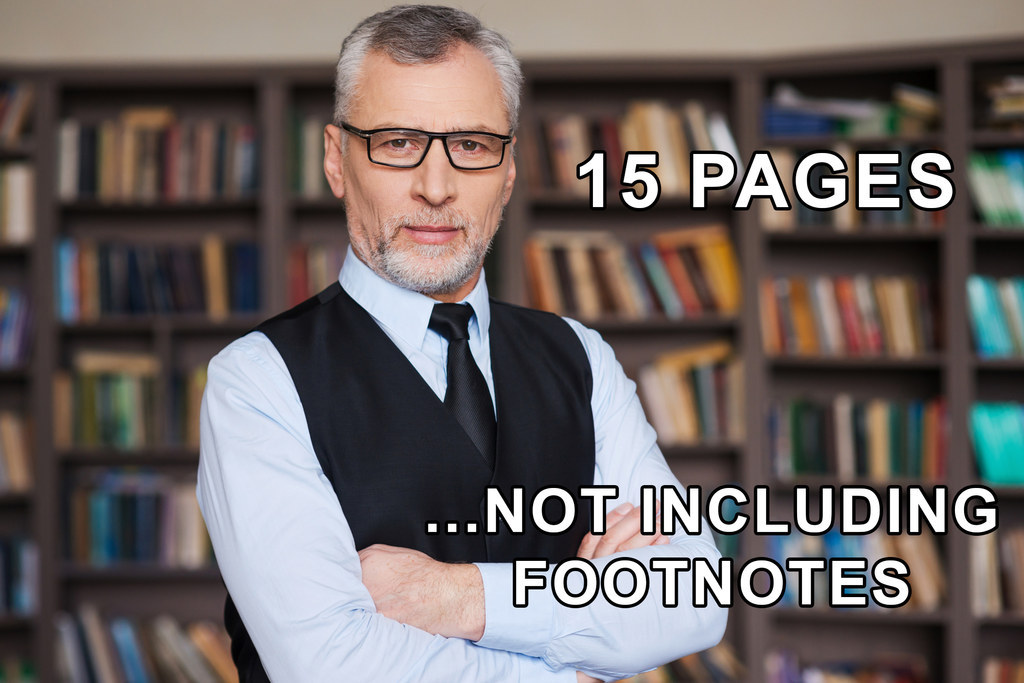 5.
When they are sly little fuckers.
6.
When they are confused as to why no one shows up to their office hours.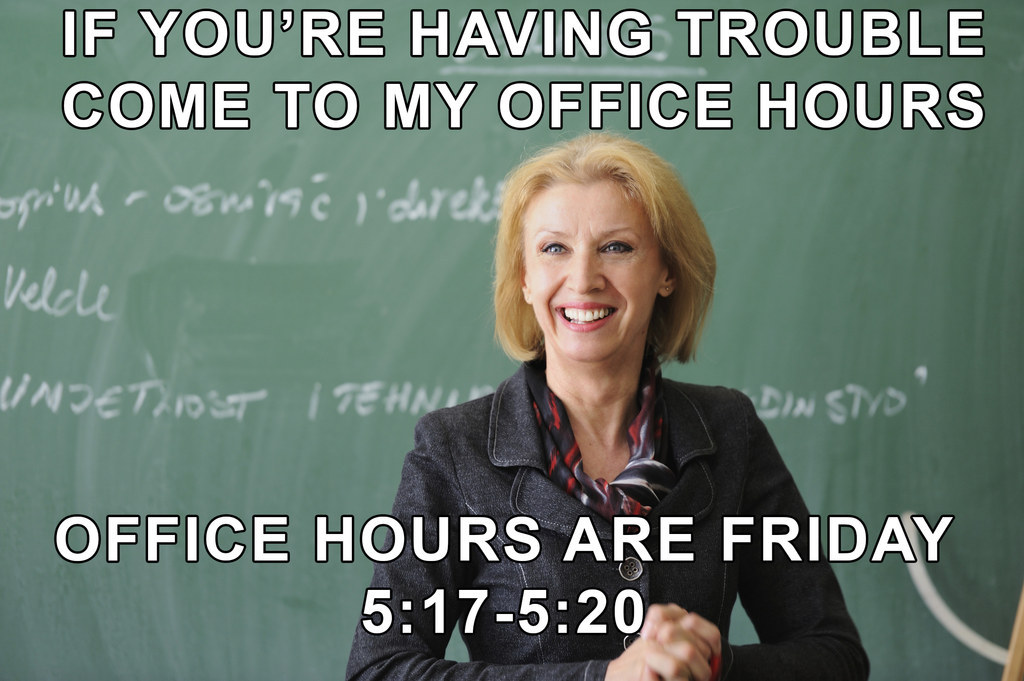 7.
When they try to take away your most useful source.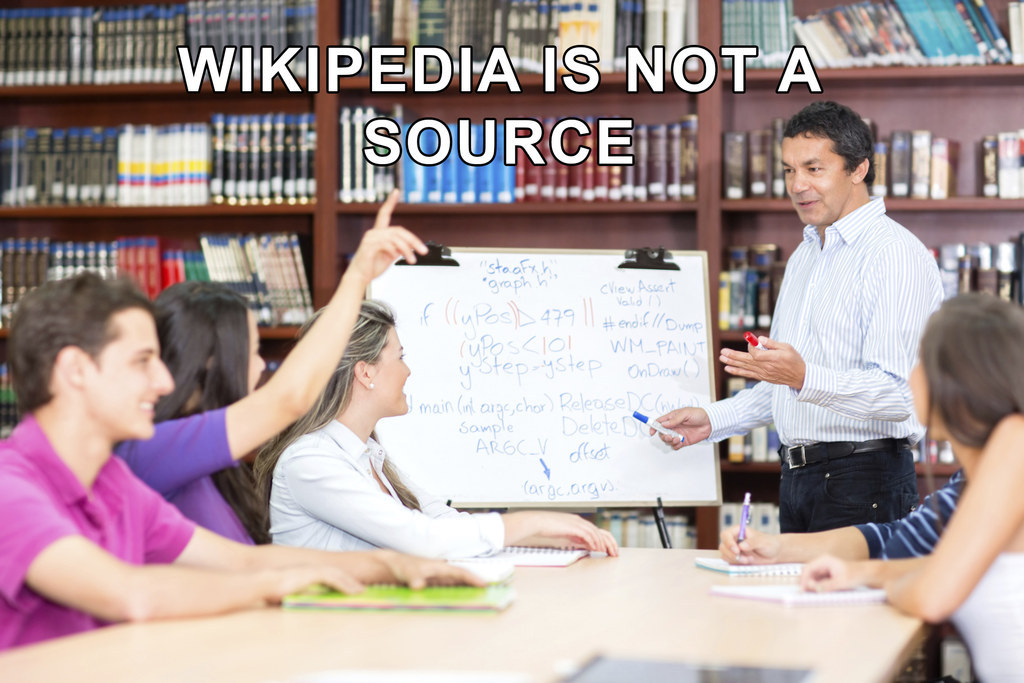 8.
When the utter these four words:
9.
When they don't believe in excused absences.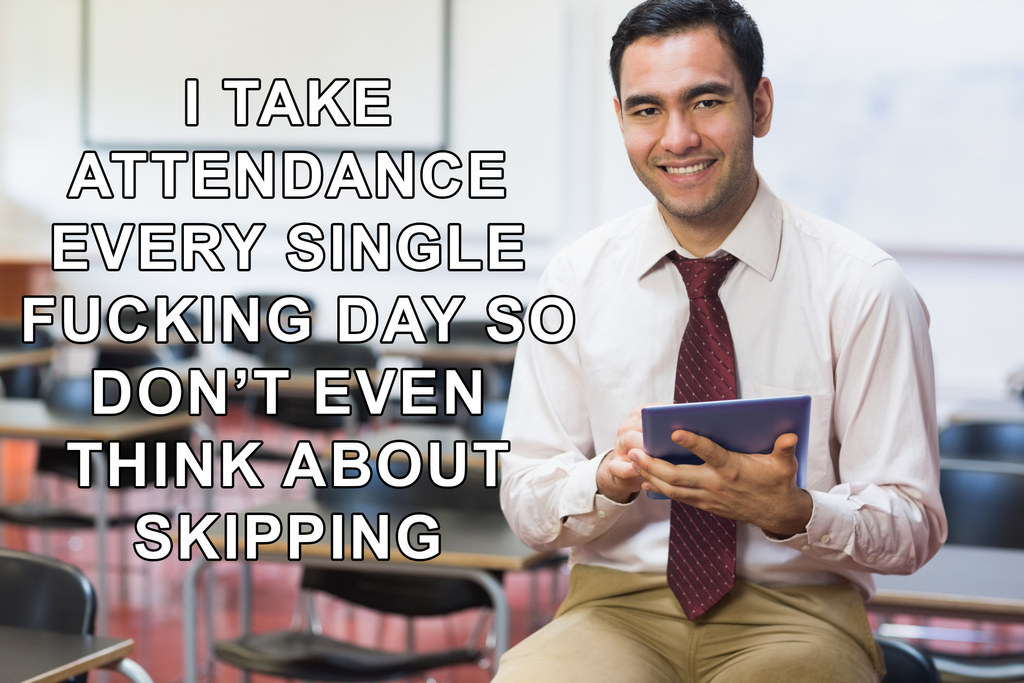 10.
When they think time is a fluid concept.
11.
When their minimal power turns into a dictatorship.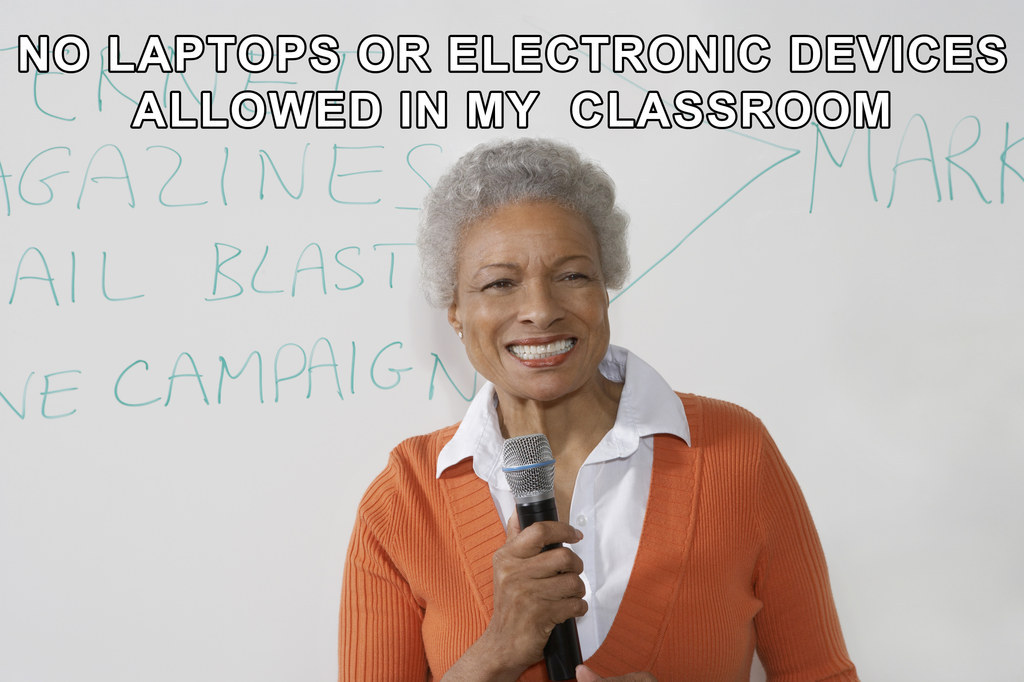 12.
When they misinterpret spring break as a study break.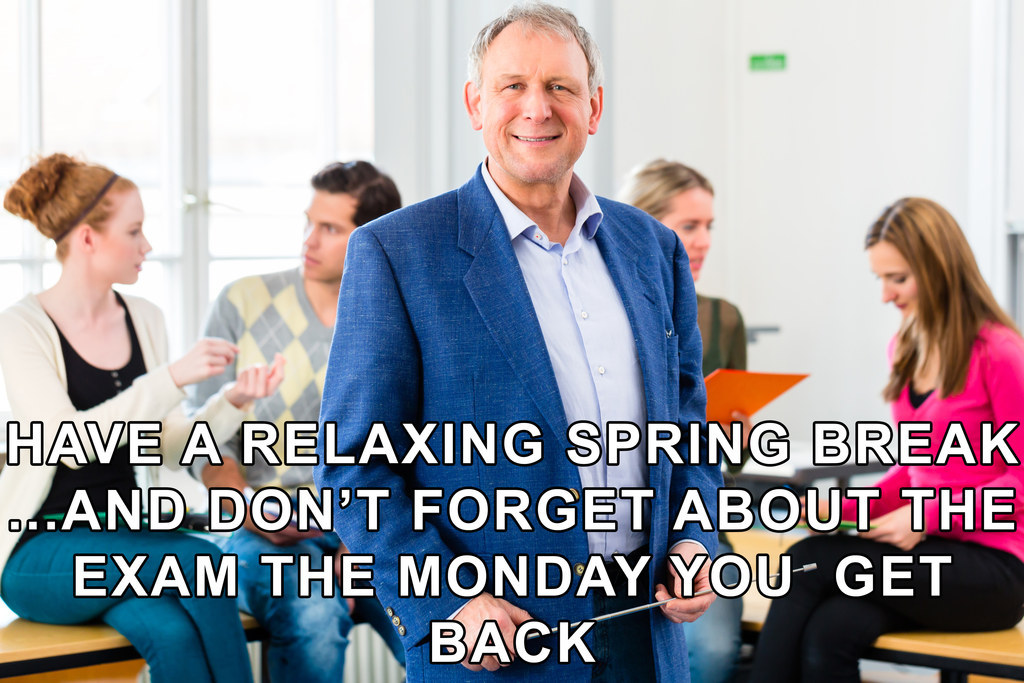 13.
When they spout low-stakes lies.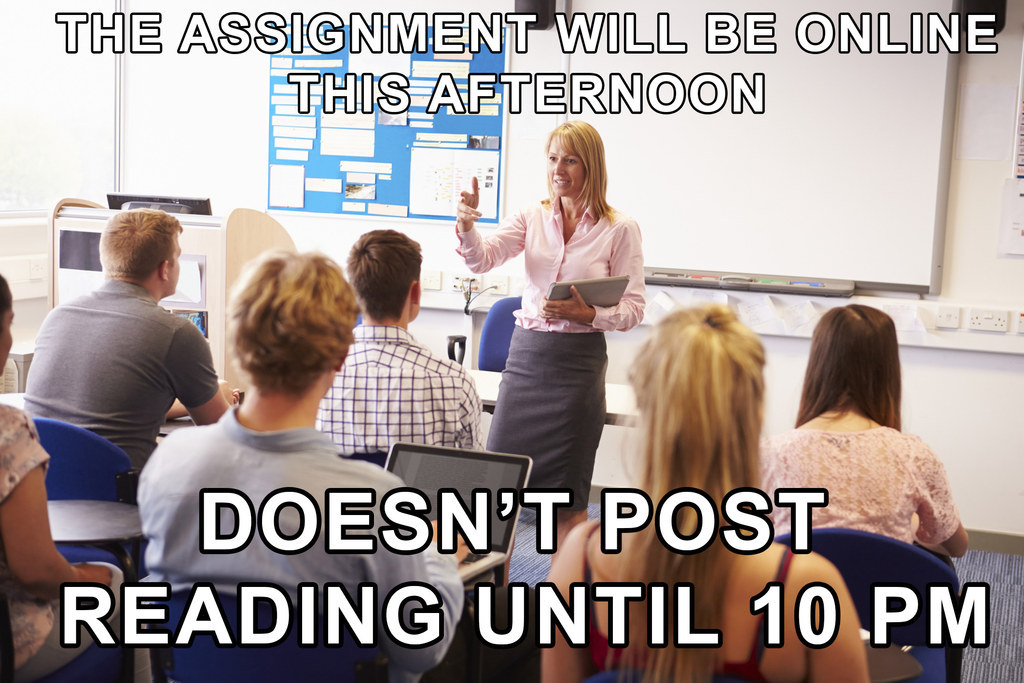 14.
When they butt into your weekends.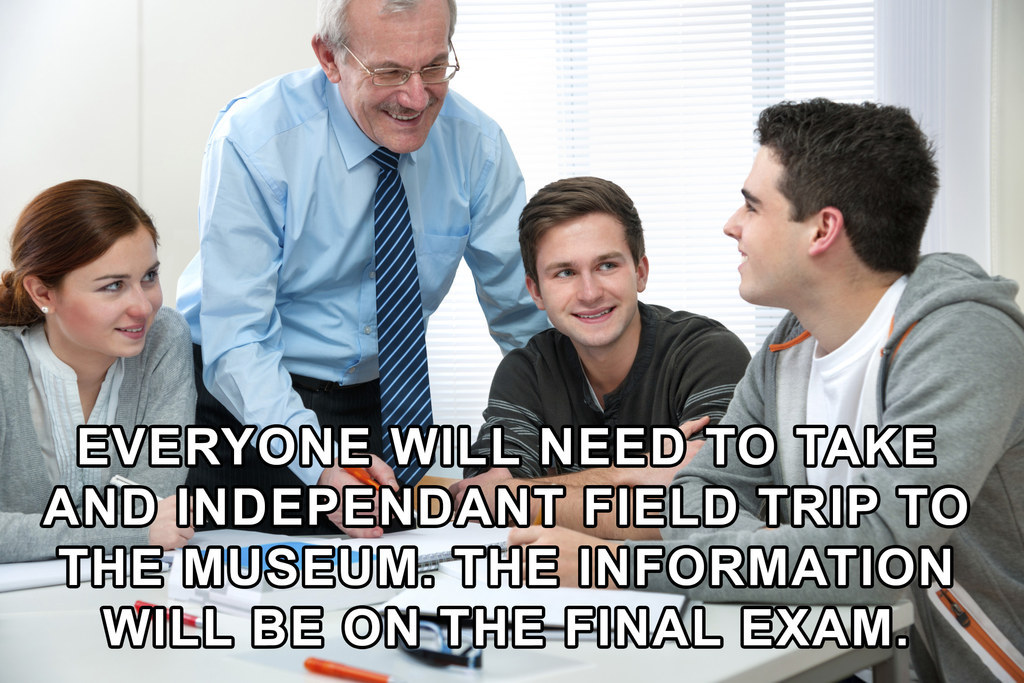 15.
When finals roll around and this is their idea of a study guide/review session: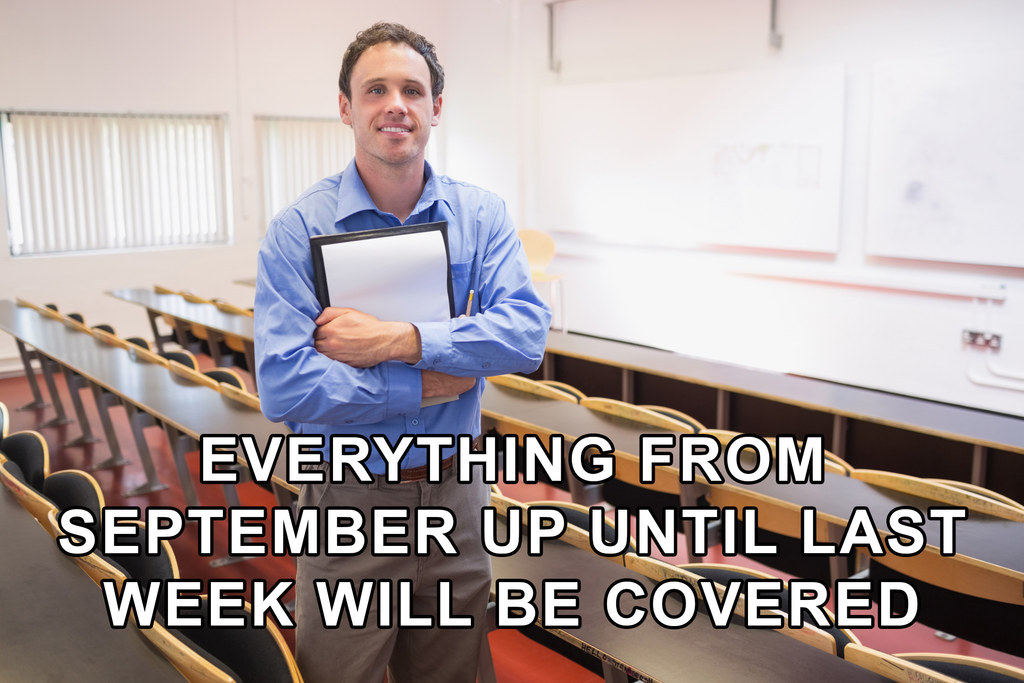 16.
When you actually did the assignment and they don't even care.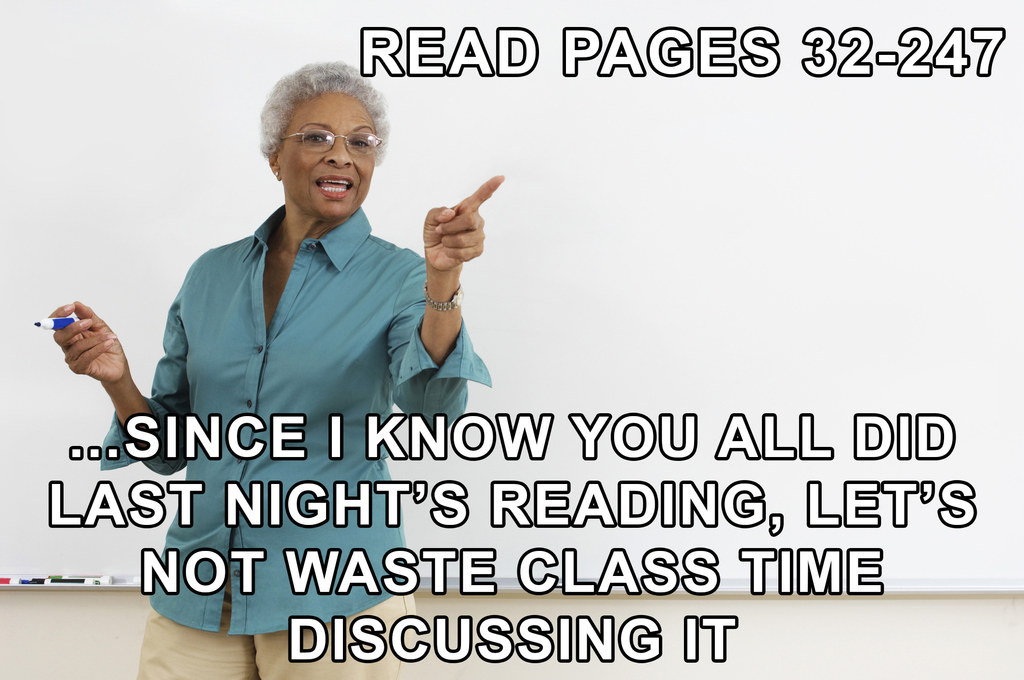 17.
When they get reeeaaal nice before handing out student-teacher evaluation forms.