Last week Deputy Leader of the Australian Labor Party Tanya Plibersek sent a letter to all Coalition MPs asking for support of her party's bill allowing same-sex marriage.
The list of federal LNP MPs and senators who have voiced their public support for marriage equality isn't exactly long. In fact, it includes only six people.
1.
Malcolm Turnbull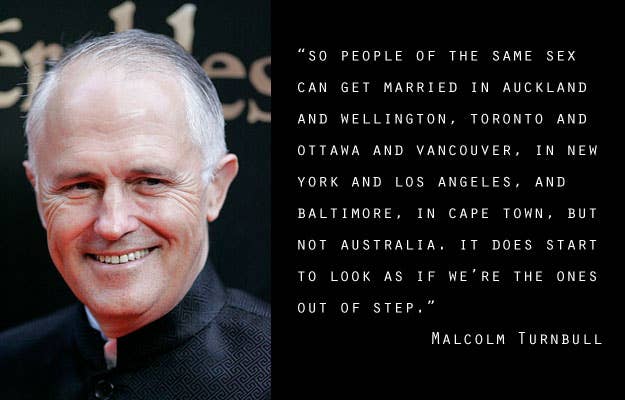 2.
Kelly O'Dwyer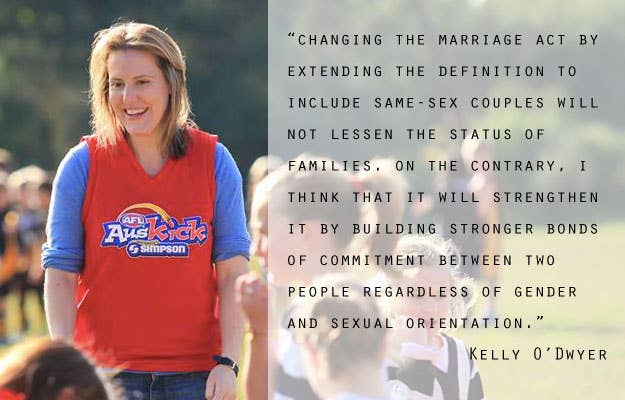 3.
Teresa Gambaro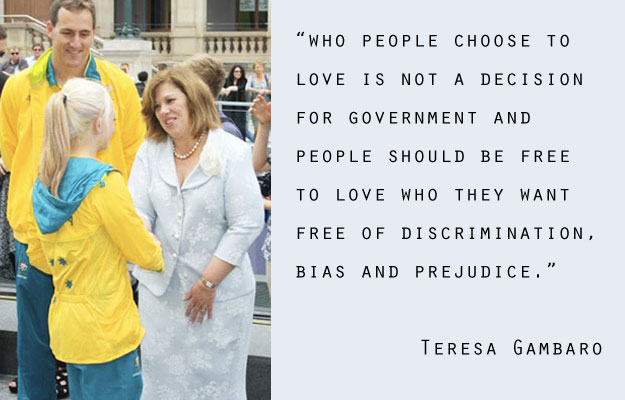 4.
Wyatt Roy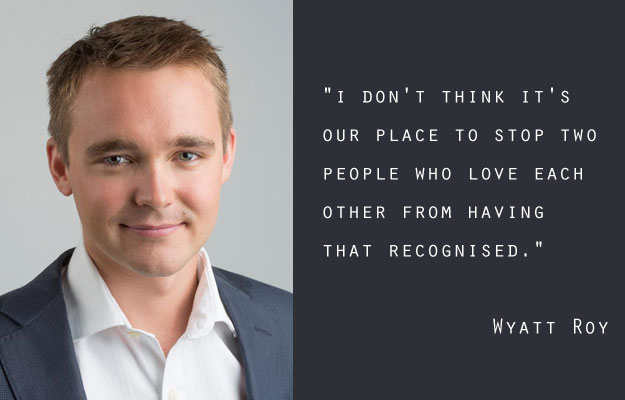 5.
Sue Boyce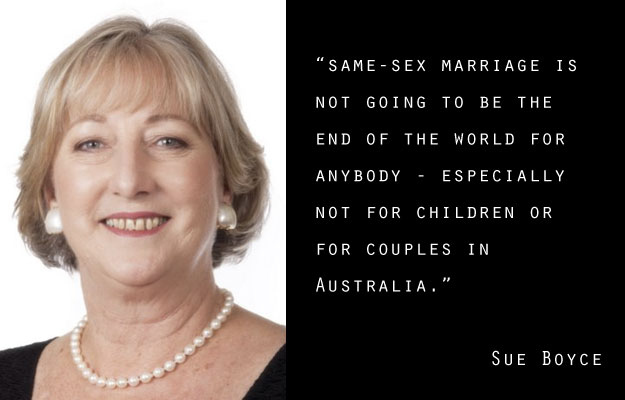 6.
Simon Birmingham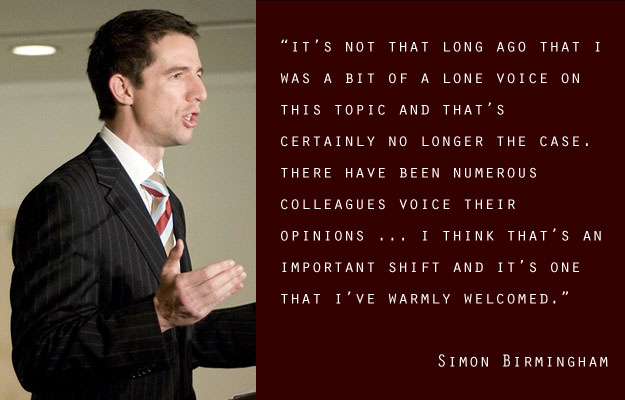 Sadly, as it stands, this list is going to have to get a lot longer before Australia sees marriage equality reflected in our laws.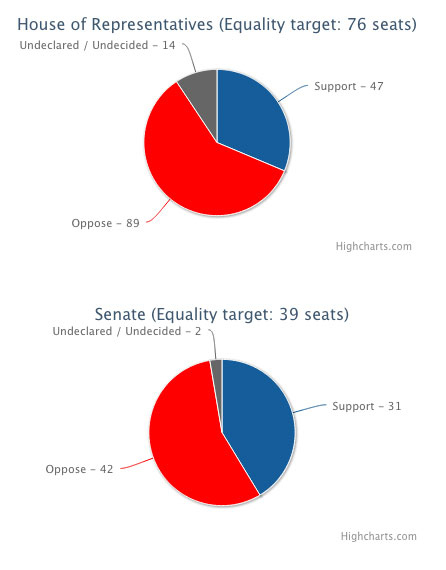 The GOOD NEWS is that there's an easy way to find out where your MP stands, and to tell them what you think.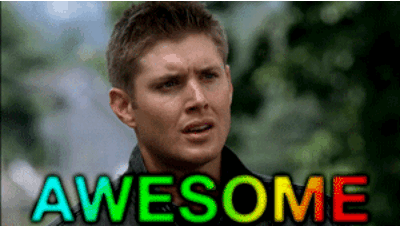 Marriage equality is happening, slowly but surely, all around the world.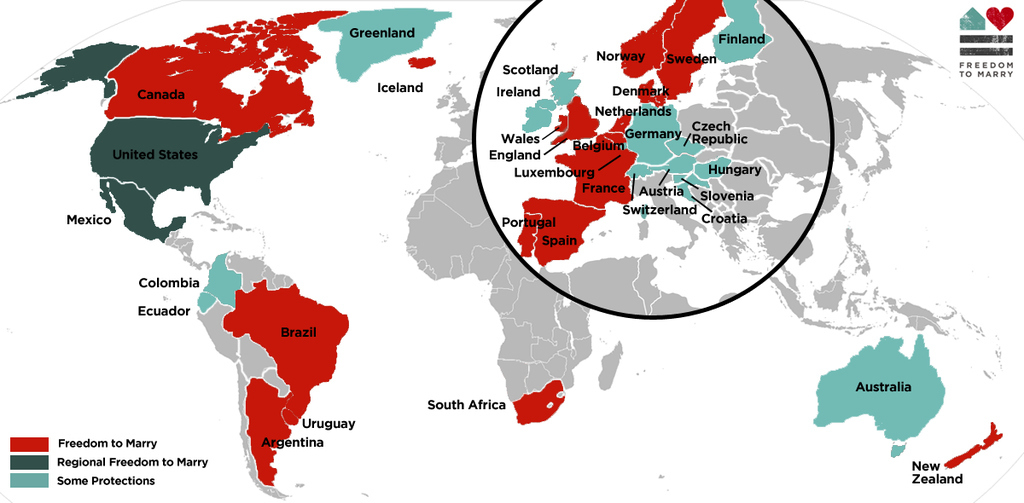 Helllllll no, let's not do that again.