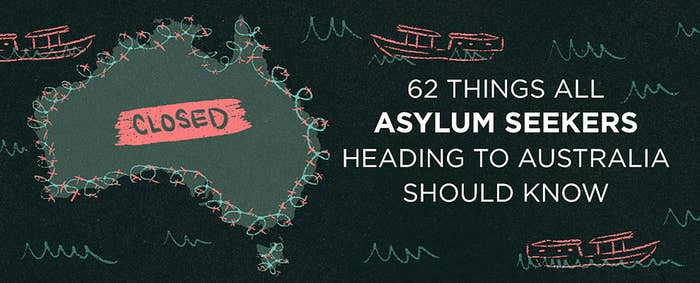 Recent Australian governments have implemented controversial refugee policies, condemned by international bodies like the United Nations High Commissioner for Refugees (UNHCR). BuzzFeed Australia sought to understand exactly what options are available to those seeking refuge in Australia.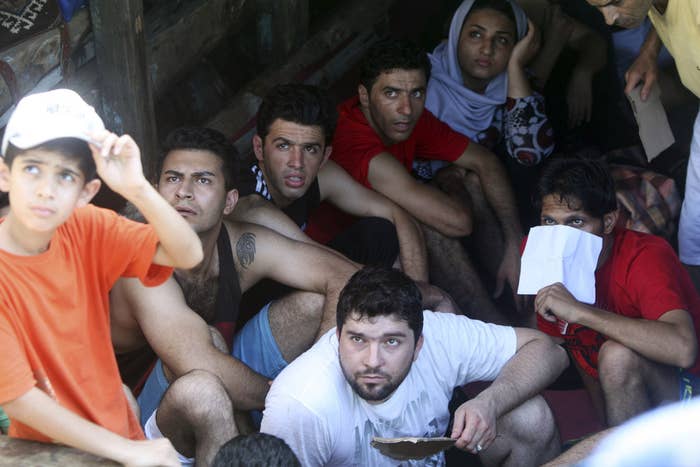 So you're an asylum seeker ...
1. You are more than likely to be fleeing your country due to persecution or fear of persecution in your state, for reasons of race, religion, nationality, membership of a particular social group or political opinion. Some of you will have witnessed death and violence inflicted on your family, friends and colleagues.
2. You wish to apply for refugee status.
Please note that in many countries UNHCR is not present to make resettlement decisions. Where they are present, such as Indonesia, are typically countries in Asia that have not signed the UNHCR Refugee Convention and thus need not recognise your refugee status.
You and your family will have no legal status in that country and you will live in constant fear of arrest and detention. You may be waiting decades - or your entire lifetime - before successful resettlement in a third country, such as Australia, becomes possible. According to the UNHCR, global resettlement needs outpace available resettlement places by a factor of 10 to 1.
3. You decide to seek asylum in Australia and are able to enter by plane. -> Go to number 33.
4. It may not be possible for you to acquire travel documents or Australia doesn't easily grant visas to people of your nation (for example, Afghanistan) making entering Australia virtually impossible.
5. You decide to travel to Australia by plane, but are denied entry because you don't have a valid visa or the authorities cancel your visa. -> Go to number 37.
6. In desperation, you decide to travel to Australia by boat, without a visa.
7. This will probably involve paying a smuggler a lot of money, possibly all your life savings, and travelling on a tourist visa by plane to a country in southeast Asia and then via sea to Christmas Island, Australia.
8. Regardless of your mode of arrival, seeking asylum is a right promised by the Universal Declaration of Human Rights, of which Australia is a signatory.
Sources: 1. UNHCR; 2. UNHCR; 3-8. Interviews conducted with Paul Power, CEO of the Refugee Council of Australia and Tanya Jackson-Vaughan, Executive Director of the Refugee Advice & Casework Service (RACS).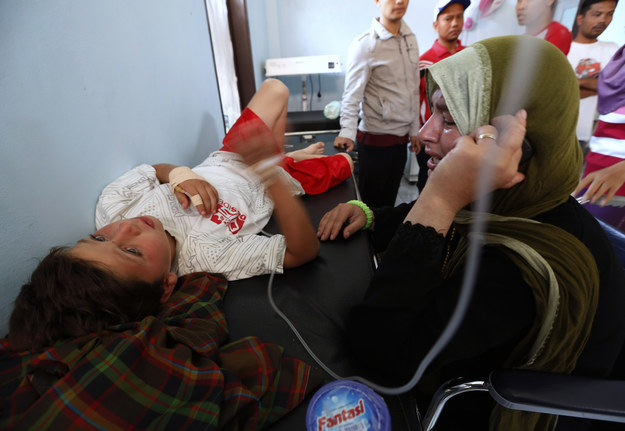 You travel by boat ...
9. Your sea voyage could range between four days to over one month.
10. Your trip could be dangerous. More than 1,500 asylum seekers attempting to reach Australian soil have died at sea since 1989.
11. The boat will be rickety and shitty because your smuggler knows it will be destroyed by authorities when found.
12. Your boat will aim for Christmas Island as it is less than 350 km from Indonesia.
13. If your boat manages, somehow, to get close to Christmas Island, you will be detained and held at the detention centre there until a spot is available at Australia's offshore processing centres on Republic of Nauru or PNG's Manus Island.
14. But more than likely your boat will be turned away by Australian naval authorities before reaching shore.
15. No data has been made public by the Abbott government regarding the number of boats being turned away, the process of turning them away, nor the fate of the asylum seekers on these boats.
16. It is possible that process involves being put on a lifeboat and landing on Indonesian territory.
17. Between 1 July 2012 to 30 June 2013, 18,119 asylum seekers destined for Australia arrived by sea (versus 8,308 by air).
18. Of those 18,119, 85% were male, 66% were 30 years old or under and 84% were nationals of Sri Lanka, Iran, Afghanistan, Pakistan or Iraq.
19. A total of 4,949 protection visas were granted to those people who arrived by boat in 2012-13 representing 66% of all protection visa grants, with a 88% grant rate (versus a 48% grant rate for non-maritime arrivals).
20. However, these figures do not reflect the recent changes in government policy (see number 31).
Sources: 9, 11-15. Refugee Council Australia & RACS; 10. Sydney Morning Herald; 16. ABC; 17-19. Department of Immigration and Border Protection (DIBP)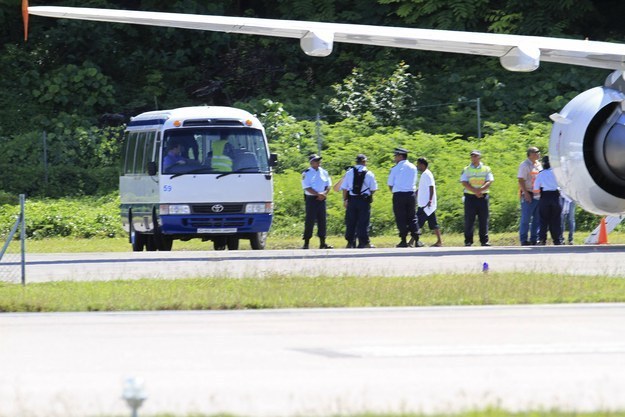 You have arrived on the Republic of Nauru or PNG's Manus Island ...
21. You are being detained in a regional processing centre (RPC) that is being operated by private contractors in conjunction with Australia, on foreign territory and applicable to the laws of each respective nation.
22. These are not nice places.
23. The three centres on Nauru were inspected in October 2013 by the United Nations High Commissioner for Refugees (UNHCR) and found to not comply with international standards.
24. In particular:
a) constitute arbitrary and mandatory detention under international law;
b) despite a sound legal framework, do not provide a fair, efficient and expeditious system for assessing refugee claims;
c) do not provide safe and humane conditions of treatment in detention; and
d) do not provide for adequate and timely solutions for refugees.
25. The UNHCR report could be read like the world's most scathing hotel review:
"UNHCR noted that the conditions at the RPC were harsh, with little natural shelter from the heat during the day, which is exacerbated by all the challenges arising from residing in a construction zone, including significant noise and dust, as well as the proximity to phosphate mining, which causes a high level of dust."
"Structures within Alpha compound include medium sized and large open-ended canvas tents sleeping between 7-10 individuals and approximately 50 individuals, respectively, on camp stretchers with minimal bedding. There is little privacy and few if any screens or divisions within tents."
"UNHCR observed with concern that Alpha compound contains only eight toilets and two urinals for 411 asylum-seekers. Ten outdoor showers, without doors, are available. Water restrictions mean that showers are limited to four minutes per day. UNHCR was informed that water is trucked to the RPC daily."
"At the time of the visit, asylum-seekers were allowed one telephone call every four days and asylum-seekers in RPC2 had had no internet access since 19 July 2013."
"Overall, the harsh and unsuitable environment at the closed RPC is particularly inappropriate for the care and support of child asylum-seekers. UNHCR is also concerned that children do not have access to adequate educational and recreational facilities."
"UNHCR is very concerned about the physical and mental health of the asylum-seekers at the RPC."
26. Conditions on Manus Island are similarly poor.
27. You will be one of 1,107 asylum seekers on Republic of Nauru (630 men, 300 women and 177 children) or one of 1,325 male asylum seekers on Manus Province, PNG, as of 28 February 2014.
Sources: 21-25. UNHCR: Republic of Nauru; 26. UNHCR: Manus Island; 27. DIBP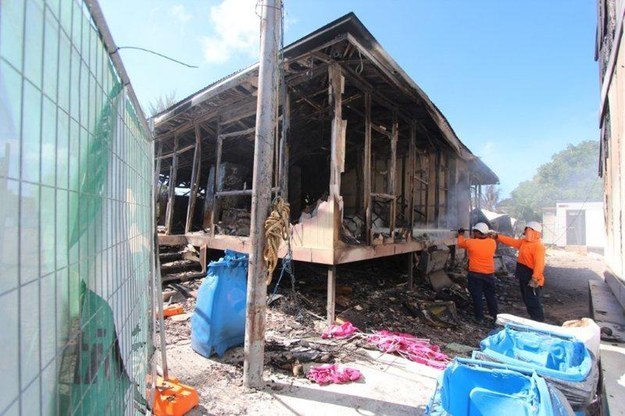 Your refugee claim is being assessed ...
28. You're probably really confused and frustrated. Asylum seekers on Nauru reported to UNHCR inspectors they were given little guidance regarding the refugee assessment process and lengthy waiting time for processing.
29. Your claim is rejected. -> You are required to return home.
30. Your claim is approved. -> There is currently some ambiguity regarding your fate. At this point there is no appropriate option available regarding settlement in the Republic of Nauru or the PNG, or a third country.
31. One thing is definite. In line with the current Abbott government policy, you will not be able to settle in Australia.
32. You remain in detention indefinitely.
Sources: UNHCR: Republic of Nauru and UNHCR: Manus Island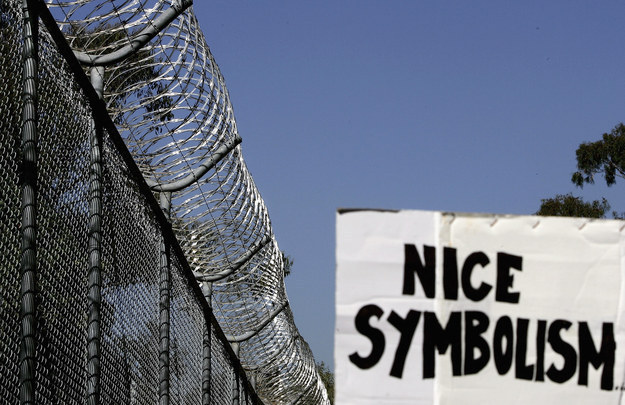 You travel by plane ...
33. Between 1 July 2012 to 30 June 2013, 8,308 asylum seekers destined for Australia arrived by air (versus 18,119 by sea).
34. Of those 8,308, 61% were male, 60% were 30 years old or under and 52% were nationals of China, India, Pakistan, Egypt and Iran. 41% arrived on student visas and 38% on visitor and working holiday maker visas.
35. A total of 5,274 protection visas were granted to non-maritime arrivals in 2012-13, with a 48% grant rate (versus an 88% grant rate for maritime arrivals).
36. However, these figures will not reflect the recent change in government policy (see number 31).
37. If you entered Australia without permission, you will be housed in a detention centre and your movements will be restricted.
38. There are currently 4,699 people in Australian immigration detention facilities and alternative places of detention (this does not include offshore processing centres), as of 28 February 2014. This number includes those who entered Australia without permission by boat during the previous government and those who overstayed their visa.
39. You decide to seek legal advice to help you lodge an application for refugee status. -> Go to number 46.
40. You decide to lodge an application for refugee status without legal advice.
41. Your application should include passport sized photos, passports and identifications, and a statement, along with other documents that support your claims (including photos or other forms of evidence). For example, perhaps you are seeking asylum because homosexuals are persecuted in your home country. Do you have evidence that supports your claim?
44. You will be interviewed at a Department of Immigration and Border Protection (DIBP) centre, along with an interpreter, if requested. An officer will robustly assess the validity of your case and expose any weaknesses or inconsistencies.
45. The fact that you may be illiterate, English is not your first language, and you're unfamiliar with the process and its requirements, has also made this experience ten times harder. -> Go to number 51.
46. You learn through your community there are specialised legal services available to refugees and contact a centre.
47. If you entered the country without permission and are currently in detention, you will not have access to government-funded legal advice. That service was recently ended by the minister of immigration.
48. If you entered the country with permission, and are financially in need, you will be eligible for government-funded legal advice. However, the government has not allocated enough money and many legal centres, such as the Refugee Advice & Casework Service, are now running a skeleton program on their limited private funding.
49. So you may only receive some limited advice regarding your application.
50. If you are lucky enough to be taken on as a client, or can pay for it yourself, your lawyer - who is experienced in this process - will assist you in writing a coherent statement, gather evidence that supports your claims, accompany you to your interview with a DIBP officer and if necessary, submit further documents following your interview.
51. This application and review process could last three months to three years, and so the visa with which you entered the country will probably expire. By lodging an application for a protection visa you will be given a bridging visa whose conditions are determined by the visa you entered in on.
52. That could mean going years or even months without the right to work or access to medicare. You will not be provided government housing.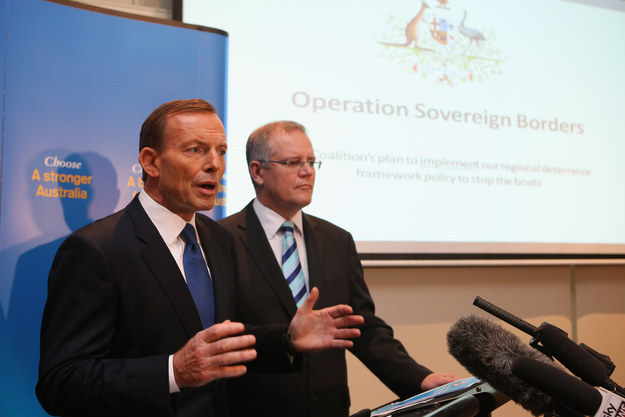 Your refugee claim is being assessed ...
53. Your claim is rejected. -> You have a short period in which you are able to take your case to a Refugee Review Tribunal.
54. A second rejection leaves you with only two options: ministerial intervention (at the discretion of the current minister of immigration and highly unlikely to happen) or judicial review by the federal court (in which you must prove procedural error in your review hearing.)
55. Further negative decisions will lead to your voluntary or involuntary deportation.
56. Your claim is successful. -> Congratulations! You have been given refugee status.
57. Have you been given security clearance by DIBP and other agencies such as the Australian Security Intelligence Organisation?
58. No. -> You are now in limbo. The Australian government has no idea what to do with you because you qualify as a refugee (and therefore cannot return home) but they don't want you in Australia either. You will join around 50 refugees who are in indefinite detention due to negative security clearances, despite the fact that indefinite detention is in violation of UN conventions that Australia is a signatory of.
59. In total, there are 124 people who have been held in Australian immigration detention for more than 730 days, which represents 3% of current detainees, as of 28 February 2014.
60. Yes. -> Sorry, this year's quota has already been filled! Last month the immigration minister, Scott Morrison, introduced a cap on protection visas, setting it at 2,773 per year. You will have to remain on a bridging visa until 1 July 2014 when the new financial year begins. And let's not forget there is a huge backlog of applications still to be processed in front of you.
61. Also, family reunion applications have been de-prioritised, so if you are trying to bring your family member over - perhaps your wife and children - there is a minimum ten year wait.
62. Welcome to the lucky country.
Sources: 53-57, 61. RACS; 58. International Business Times; 59. DIBP; 60. The Guardian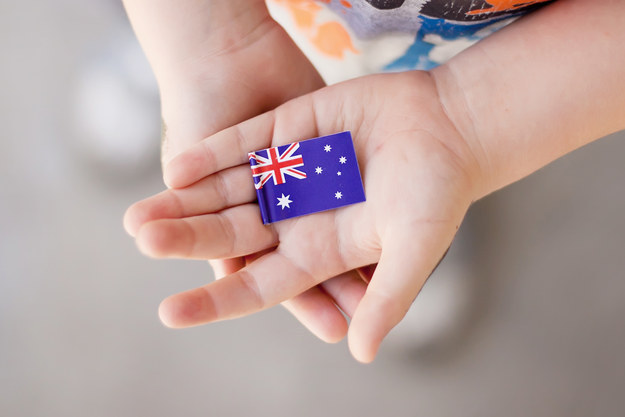 This piece has been fact checked by Australian legal experts currently working with refugees.