Don't act like you haven't been there. Tossing and turning in middle of the night. A furious, ingenious germ swishes around your brain like mouthwash. Your synapses fire off like it's New Year's bloody Eve. You've got an idea. Maybe it's even a good one.
Maybe you'll make millions, maybe you'll make billions, or maybe – just maybe – you'll spend about 15 minutes trying to actualise your idea in a possibly beery state of inspiration before realising that, yup, this is quite hard, nigh impossible.
With that in mind, let's see what totally, completely legit ideas for inventions people have submitted:
1. The Lying-On-Your-Back-While-Drinking Machine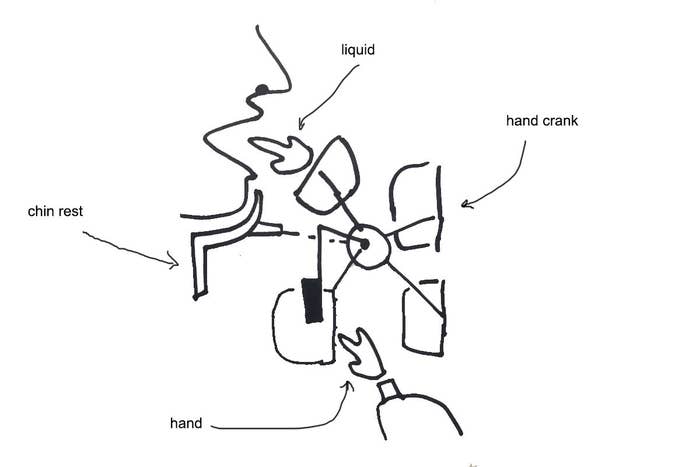 "It's a thing so you can drink a beverage while lying on your back without choking, I guess," says Emily, its inventor.
Okay, well, how the hell does that unattached hand get the torque necessary to power that crank? And are you sure that's supposed to be liquid? That doesn't look like any kind of liquid I've ever seen.
Still, if they could get the balancing right, this could totally change the way we consume identified liquids while lying down forever.
Probability of earning a bunch of money: 60%

2. An Adorable Magnet Car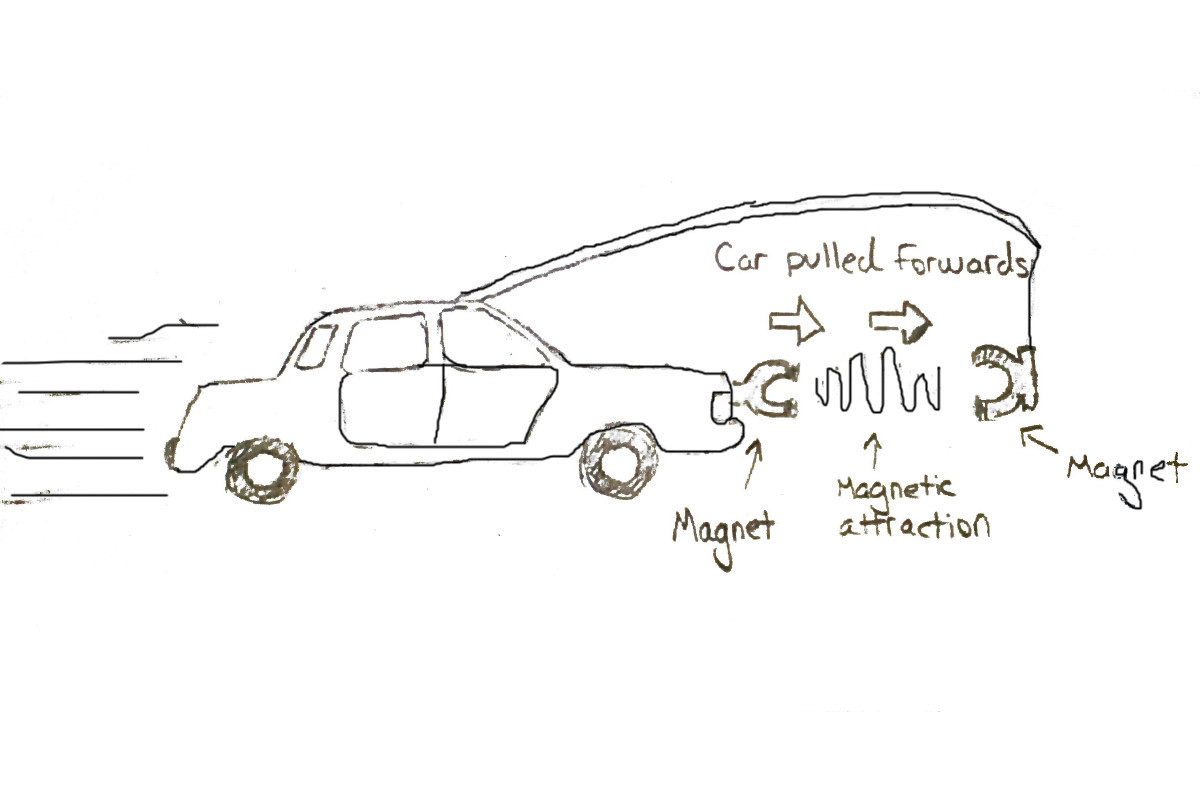 "I mean, it's obviously, really..." says Tom.
Maybe the evil automobile conglomerates have been keeping this technology down to boost their profits, Tom. The idea seems pretty simple and (sort of) coherent, but would the magnets actually move the car though? (No.) And if they moved it at all, would it be enough to, like, get to work in less than 30 hours? (Also no.)
Probability of earning a bunch of money: somewhere between 5% and 200%

3. The Basic Bitch Pooper-Scooper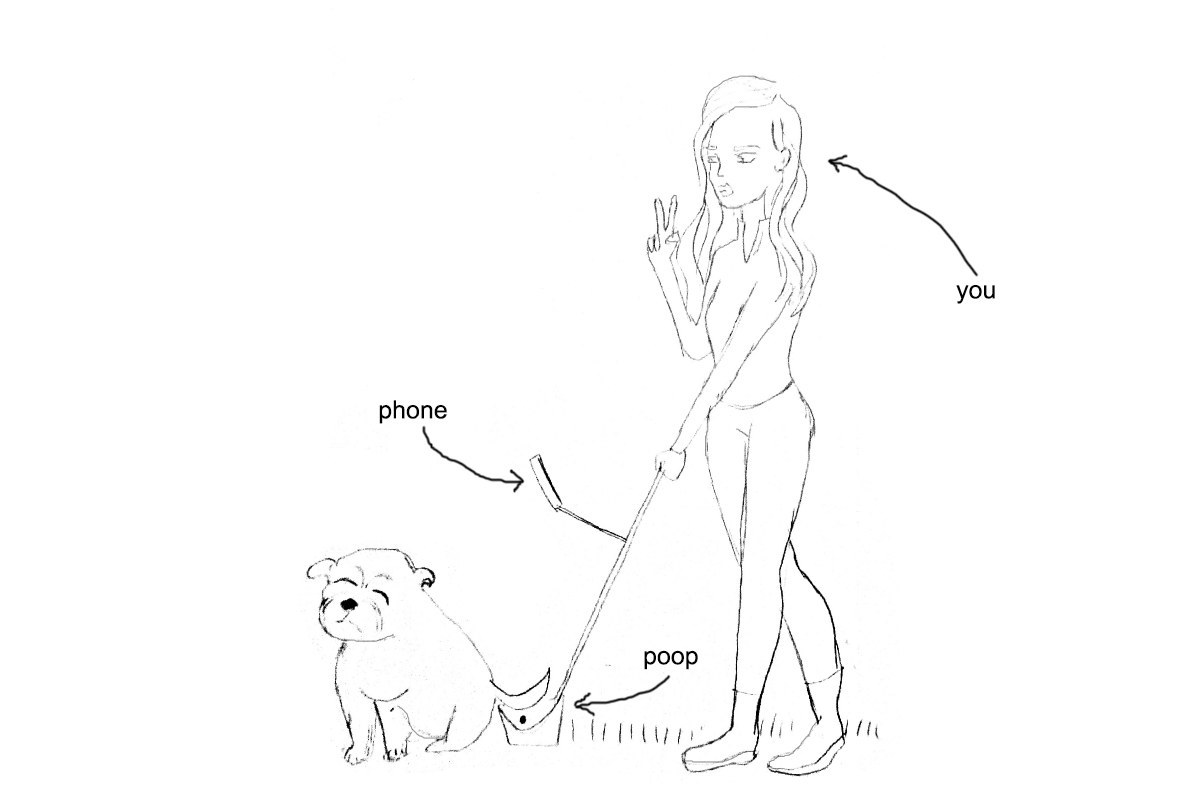 "It's a pooper-scooper that – wait for it – doubles as a selfie stick. If you want to make it complex," says Leslie, "we could say the poo is immediately converted into renewable energy – in this case, battery power for your phone! So you are charging your phone, scooping your pet's turds, and duck-facing all at once!"
Just. Shut. Up. And. Take. Our. Money.
Probability of earning a bunch of money: 110%

4. The Cat Mood Ring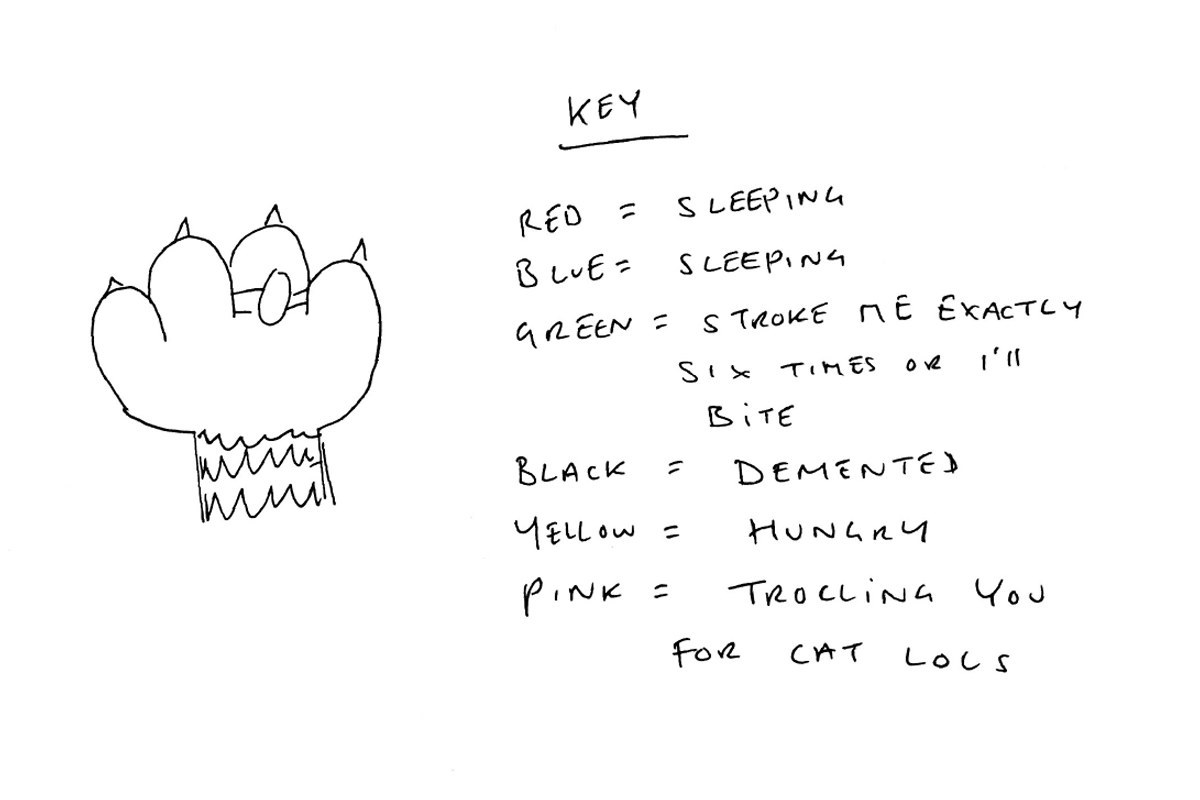 "Because cats are great but are as annoying as thrush," says Nicky.
Overlooking the flagrant artistic license surrounding those cat fingers, this would be an entirely useful idea if it wasn't for the fact that it is literally impossible.
Maybe we shouldn't mess with nature.
Probability of earning a bunch of money: 0%

5. The Smell-Identifying Nose App Thing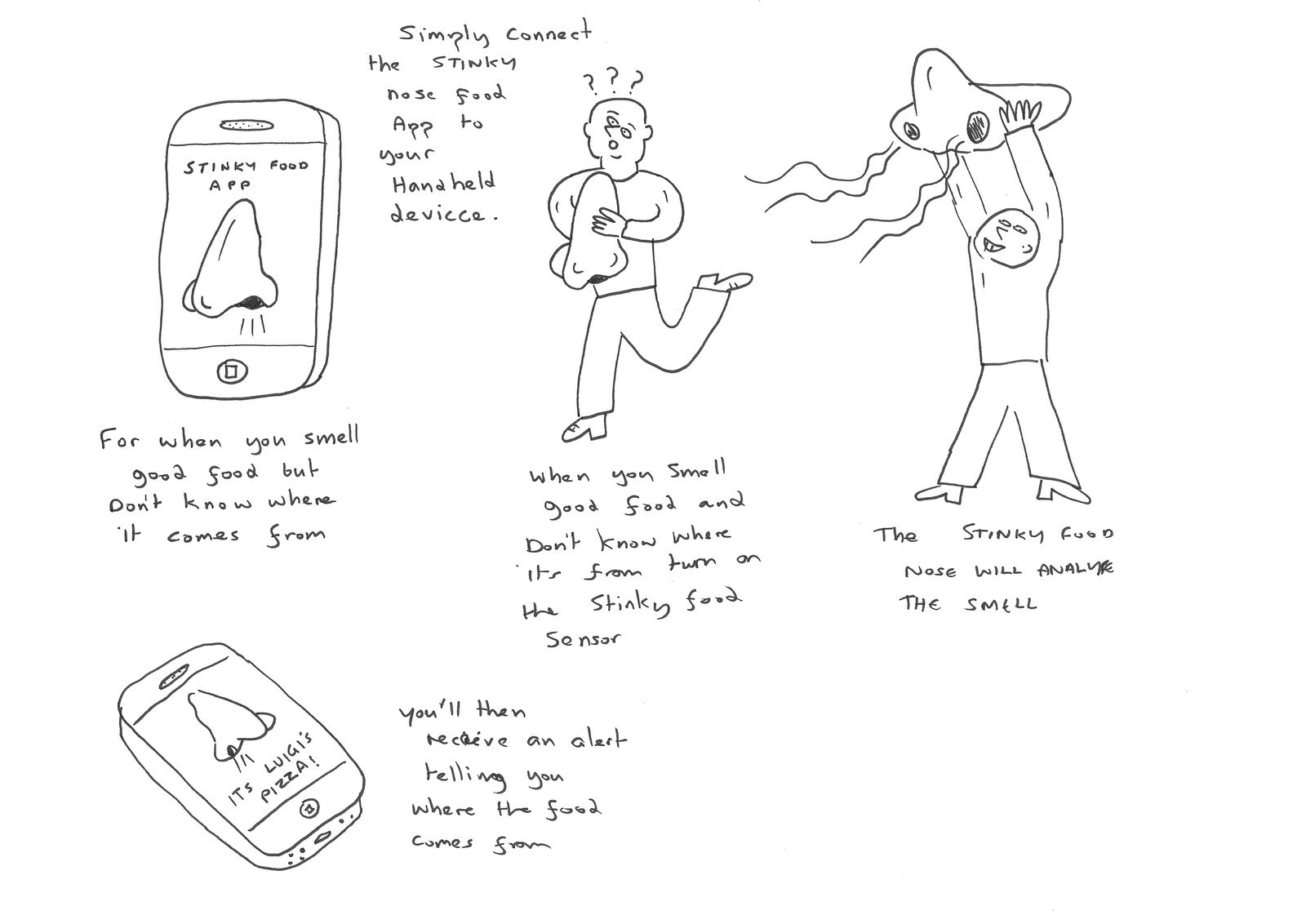 "You know, like, when you need to find out what the hell smells so good? Yeah. That." says Ben.
Visceral delight of the artwork aside, this one has, uh, what one might call, um, perhaps...extremely debatable IRL possibility, but it's hard to deny Ben's idea would be a good one.
Probability of earning a bunch of money: a generous 10%
6. The Kinda Psychopathic Dating App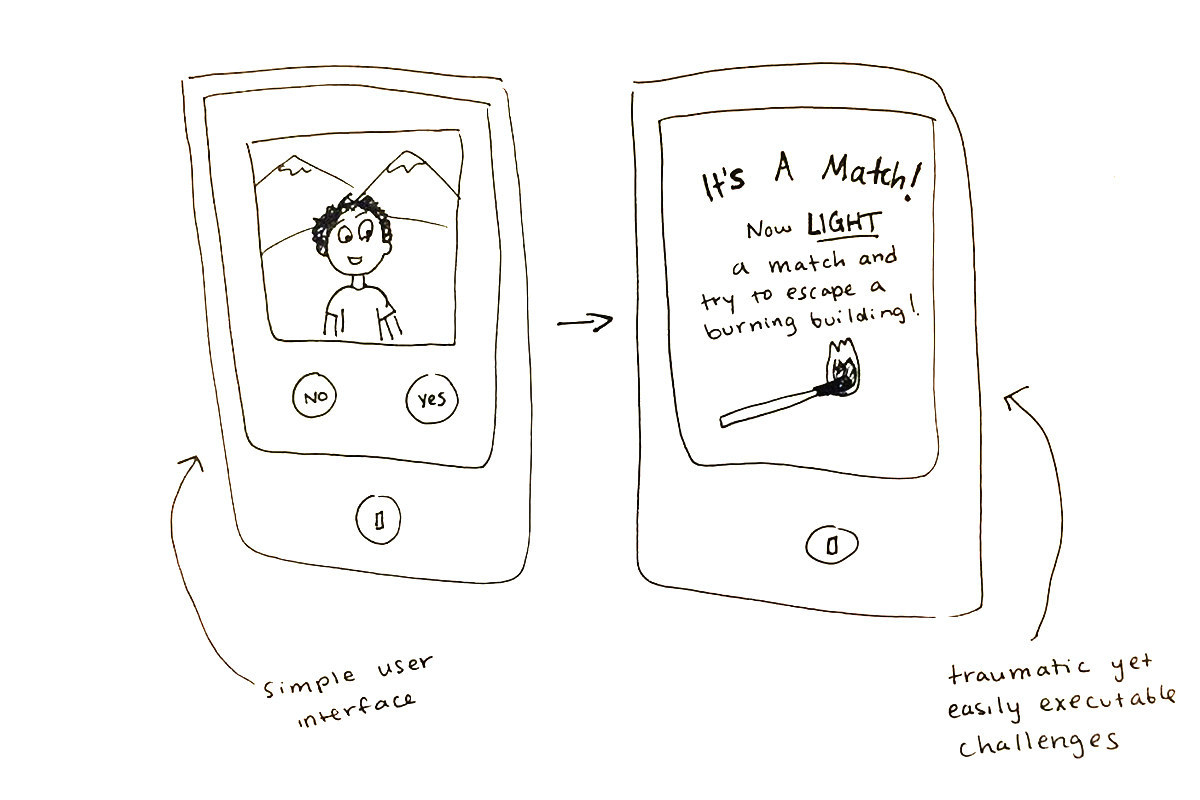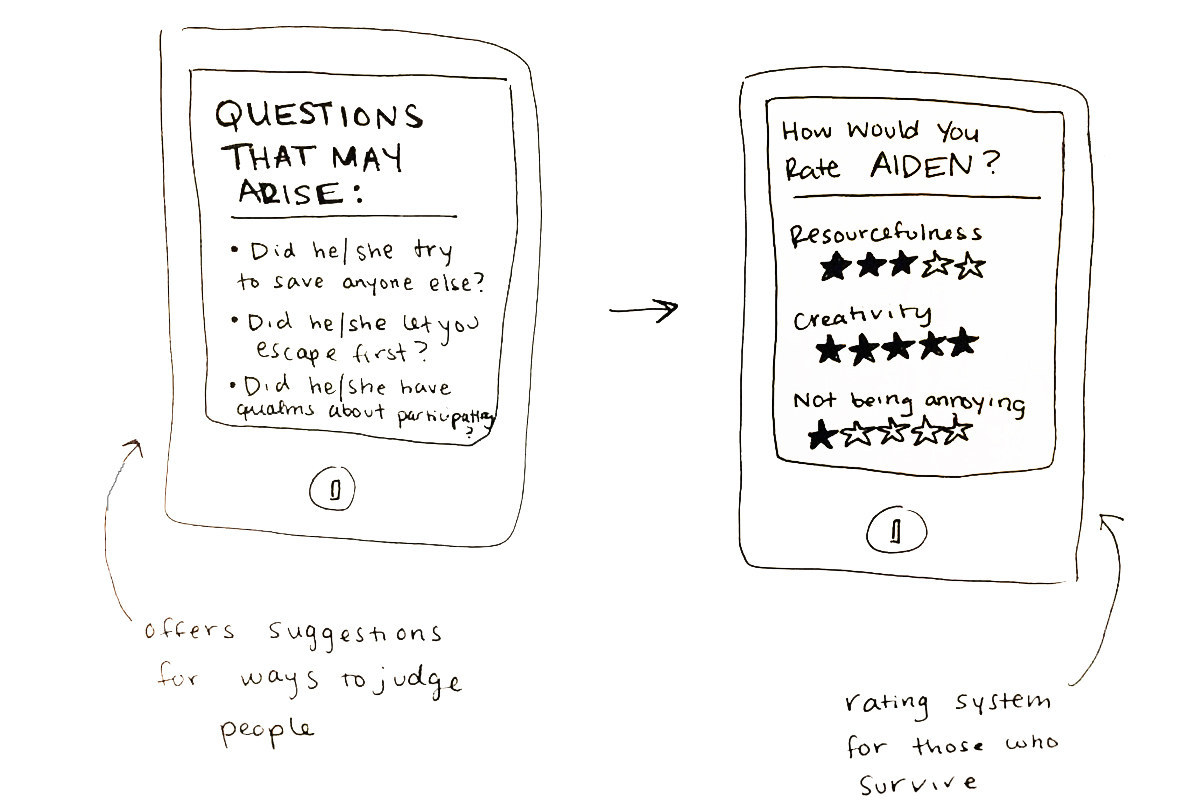 "A dating app that puts you and your potential partner in a life-threatening situation to see how the other person reacts under pressure," says Jen, who we are now scared of.
It's brilliant in its devious simplicity: Go on a date, set the restaurant ablaze, see if they deal with it in a way that will make you wanna bang them.
Still, it loses points for a) being life-threatening, and b) encouraging more terrible people to use dating apps.
Probability of earning a bunch of money: 75%

7. Edible Tape "You know... Like, for a burrito," says Tara.
Shit, Tara. You may have won the jackpot.

Probability of earning a bunch of money: a legit 100%
For more (heated) discussions on what hopeful entrepreneurs think are totally legit ideas, watch Money Pit on Dave, hosted by Jason Manford. Let @Join_Dave know what you think of their chances.