Where do Blair and Serena like to eat lunch?

The CW

In their school's courtyard

On the steps of the Metropolitan Museum of Art

On the steps of the Metropolitan Museum of Art

Via The CW

Which of Blair's parties does Jenny make invitations for in exchange for a spot on the guest list?

The CW

The Kiss on the Lips party

The Constance Billard pool party

Via The CW

Via The CW

It was the Kiss on the Lips party!

Via The CW

In the pilot episode, Serena returns to New York City after a year away. Where was she?

The CW

Playing hooky in the Hamptons

Searching for her dad in Europe

She was at boarding school!

Via The CW

Where do Nate, Chuck, and Dan go to high school?

The CW

St. Jude's School for Boys

St. Bernard's School for Boys

St. Jude's School for Boys!

Via The CW

Nate's family claims to be descendants of which real-life famous family?

The CW

The answer is the Vanderbilts!

Which breakfast food does Rufus serve every chance he gets?

The CW

Rufus loves to make waffles!

Via The CW

Serena's mother Lily has an ex-boyfriend and an ex-husband with almost identical names. What were their names?

The CW

Their names were Klaus and Claus.

Via The CW

Which character was played by a different actor or actress in the pilot?

The CW

Via The CW

Via The CW

The actress who played Eleanor changed after the Season 1 pilot.

What kind of luxury vehicle are Blair and Chuck in when they hook up for the first time?

The CW

They first hooked up in a limo!

Via The CW

What's the name of Serena's doorman?

The CW

Via The CW

How does Blair ensure that Nate will always think of her fondly?

The CW

She sewed her heart pin into the sleeve of his sweater.

She convinced Gossip Girl not to spread a malicious rumor about him.

She bought him a puppy and named it after herself.

She sewed her heart pin into the sleeve of his sweater...so he always wears her heart on his sleeve!

Via The CW

What is Blair's middle name?

The CW

Via The CW

Where does Nate go to college?

The CW

Via The CW

Which Disney actress guest-starred as Dan's crush?

The CW

Hilary Duff played Olivia Burke.

Via The CW

Where did Georgina go when she left New York City?

The CW

She got sent away to bible camp!

Via The CW
15 "Gossip Girl" Trivia Questions Every True Fan Should Be Able To Answer
You're an up-and-coming fan.
It's your lucky day! While you didn't score too hot on this quiz, that means you need to stay in bed all day to binge on Gossip Girl. Have fun!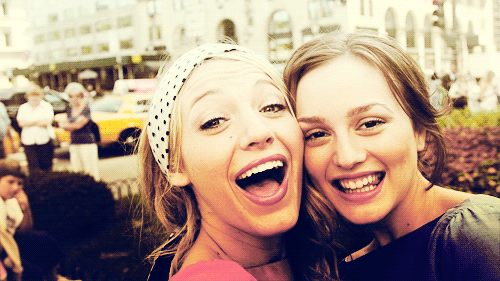 You're an Upper East Sider.
Scheming, sabotage, social climbing, sky-high stilettos…it's all in a day's work for a true member of Manhattan's elite. We bet you've even sent a few tips to Gossip Girl while hanging out in the Constance Billard courtyard after school.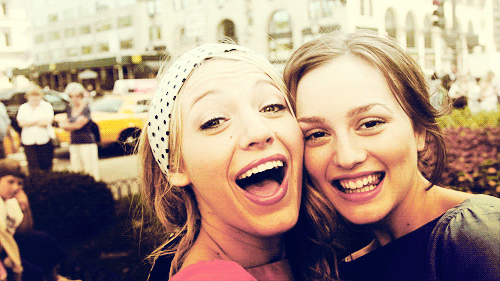 Did you know you can sign up for a BuzzFeed account and create your own Community posts? Get started here!
This post was created by a member of BuzzFeed Community, where anyone can post awesome lists and creations.
Learn more
or
post your buzz!