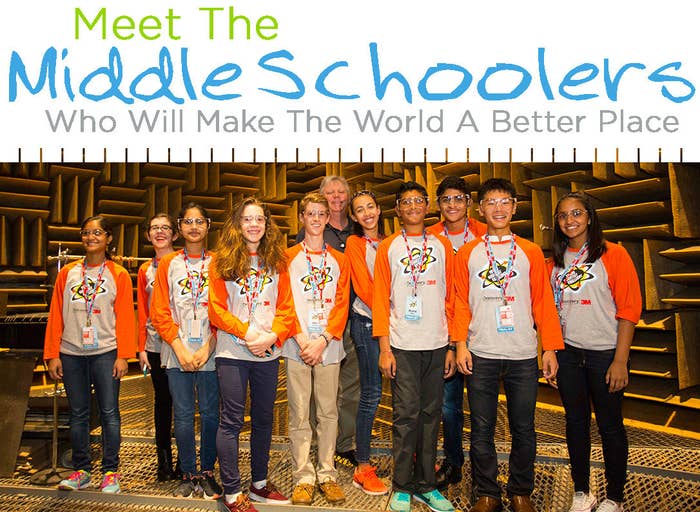 1.
Maanasa's invention, HARVEST, captures wind and solar energy and converts it into light.
2.
Mrinali created CPR Buddy, a low-cost simulator that ensures users are performing CPR correctly.
3.
Amelia's reimagined soccer ball aims to help stroke victims regain their motor function, spatial awareness, and balance.
4.
Kaien invented a bioplastic and biofuel made from pumpkins to help cut down pollution worldwide.
5.
Meghna's Aquabot helps test and access hard-to-reach water sources.
6.
Will invented a more affordable, environmentally friendly supercapacitor to store energy during and after natural disasters.
7.
Rohan invented microbial fuel cells to provide energy for impoverished communities.
8.
Sofia created an algorithm that helps detect if a patient will suffer from prescription side effects.
9.
Sara invented a device for car seats that helps prevent heat-related deaths in children.
10.
Rohit's invention filters pollution from diesel automobiles to help save lives.
*Grade at time of entry
Images courtesy of 3M
Do you know a young scientist in grades 5–8? If so, check out the Discovery Education 3M Young Scientist Challenge to learn more about how to enter the 2017 competition. The grand prize winner takes home $25,000 and the title of America's Top Young Scientist!