Attention, LA food-lovers: This weekend, MLB FoodFest is bringing the best dishes from baseball stadiums across the country to DTLA!
You can try dozens of delicious dishes, like an Arizona Churro Dog...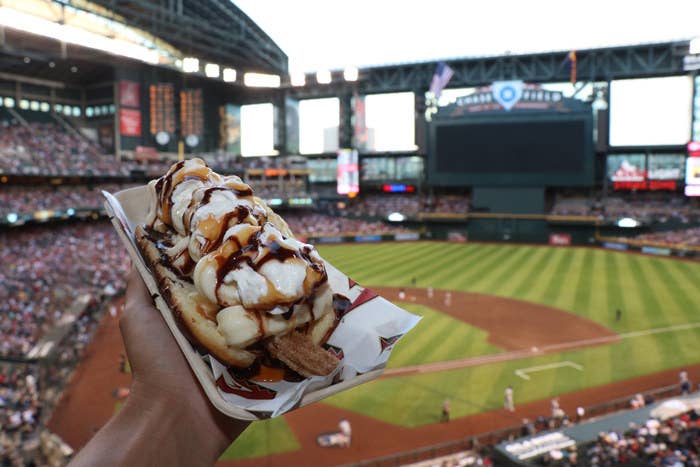 Toronto's BBQ Watermelon Pulled Pork Sandwich...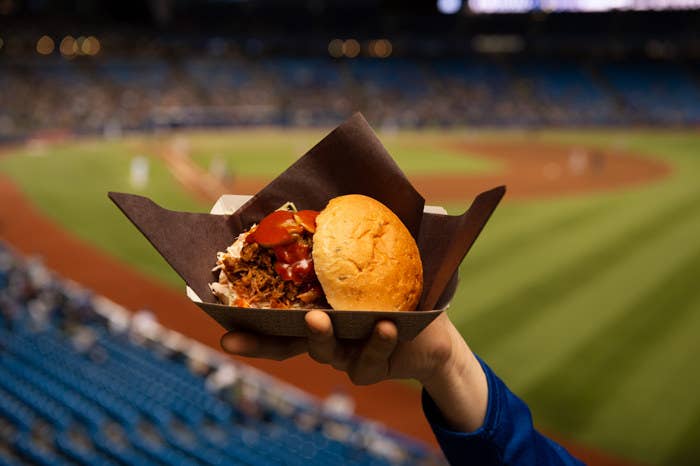 LA's Kung Pao Drumsticks...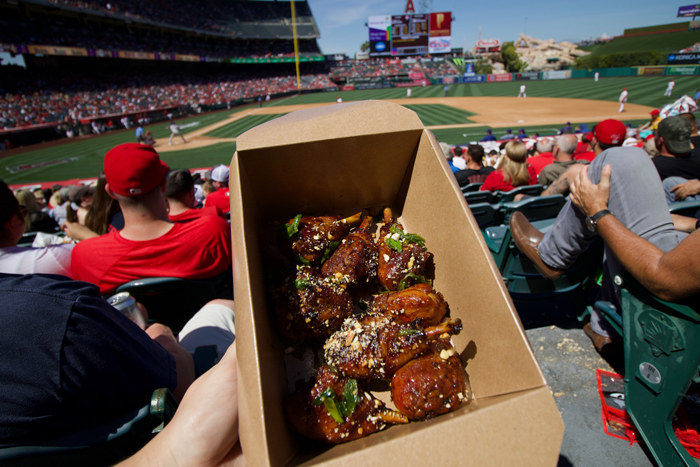 Kansas City's BBQ Burger...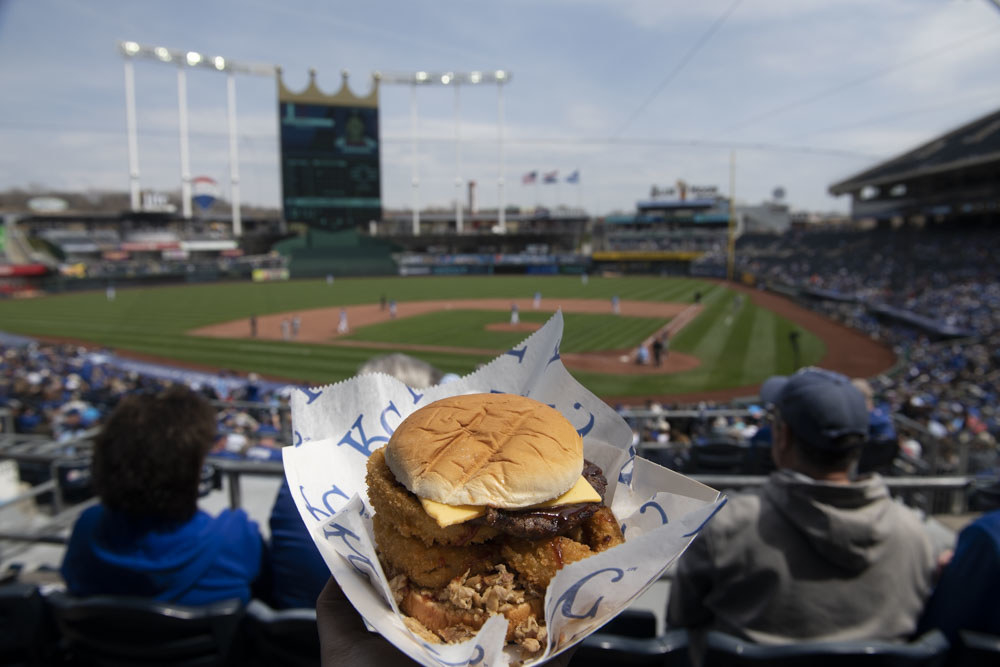 Atlanta's Dagwood Grilled Cheese Sandwich...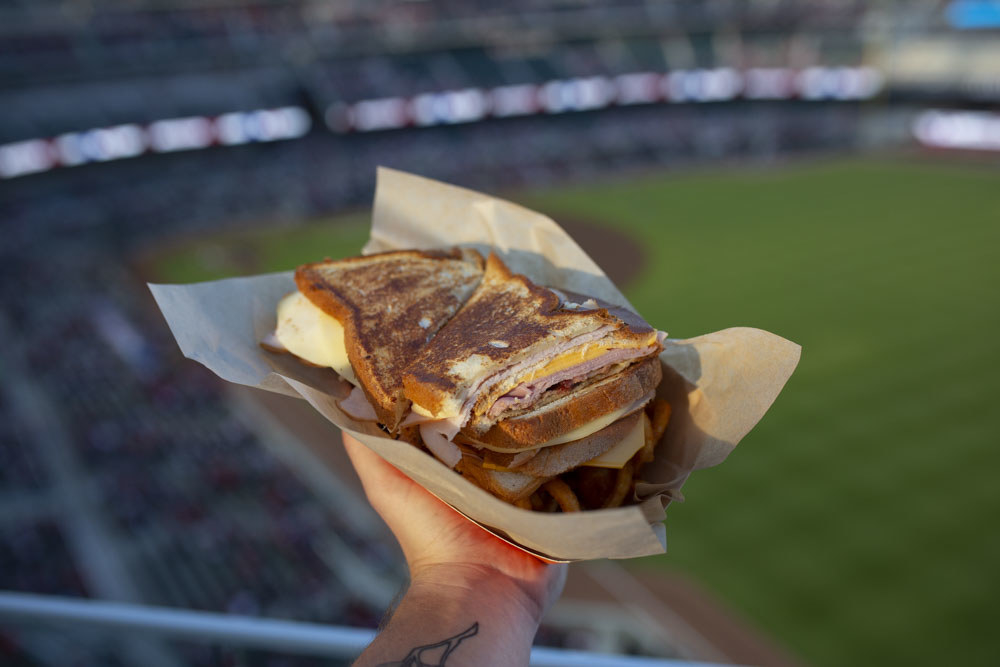 And Philadelphia's staple: the Philly Cheesesteak.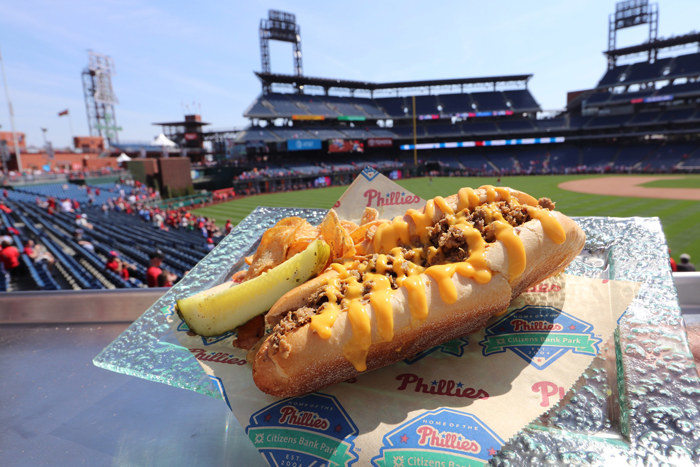 Oh, you want some hot dogs? How about a classic Chicago Dog?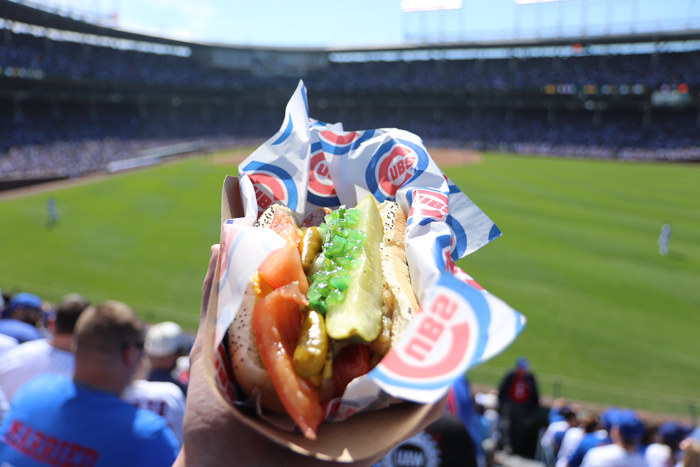 Or DC's Original Half-Smoke...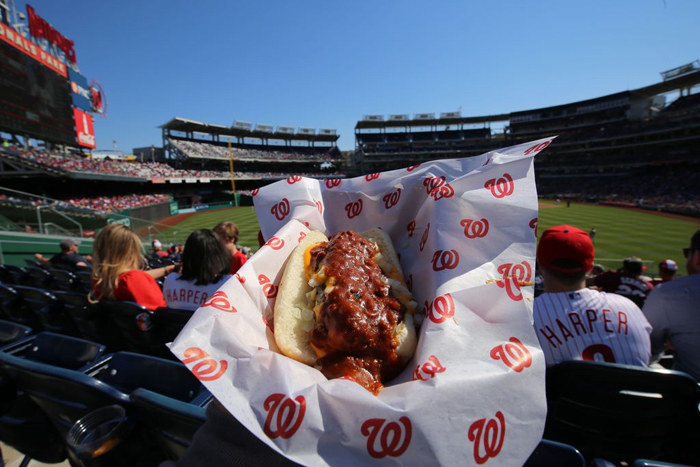 Or maybe you're in the mood for a Texas Dilly Dog...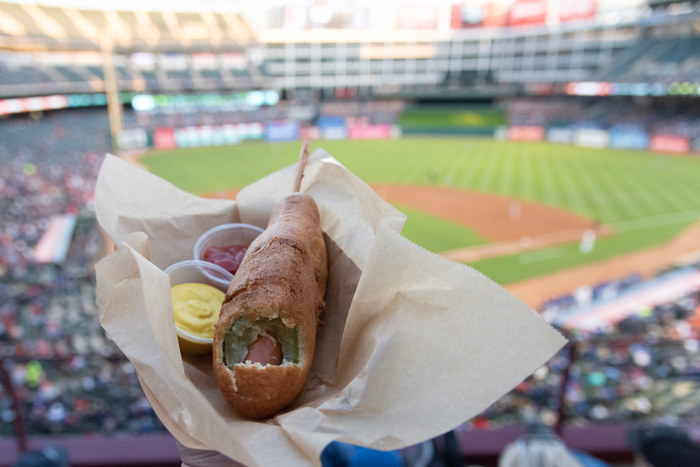 If fries are your thing, you can try LA's famous Sisig Fries...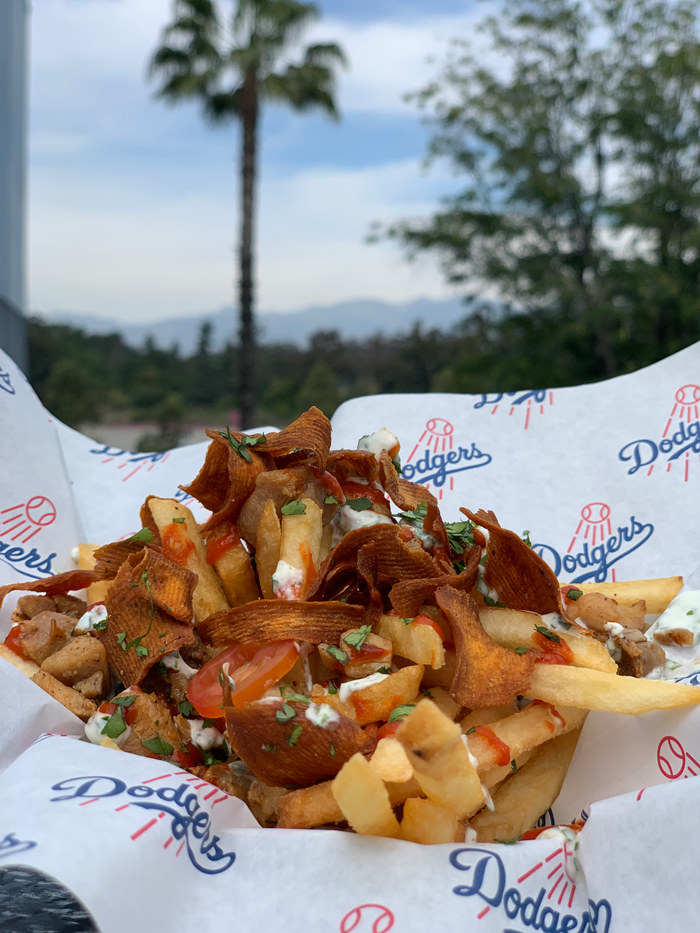 Or Baltimore's Chesapeake Waffle Fries!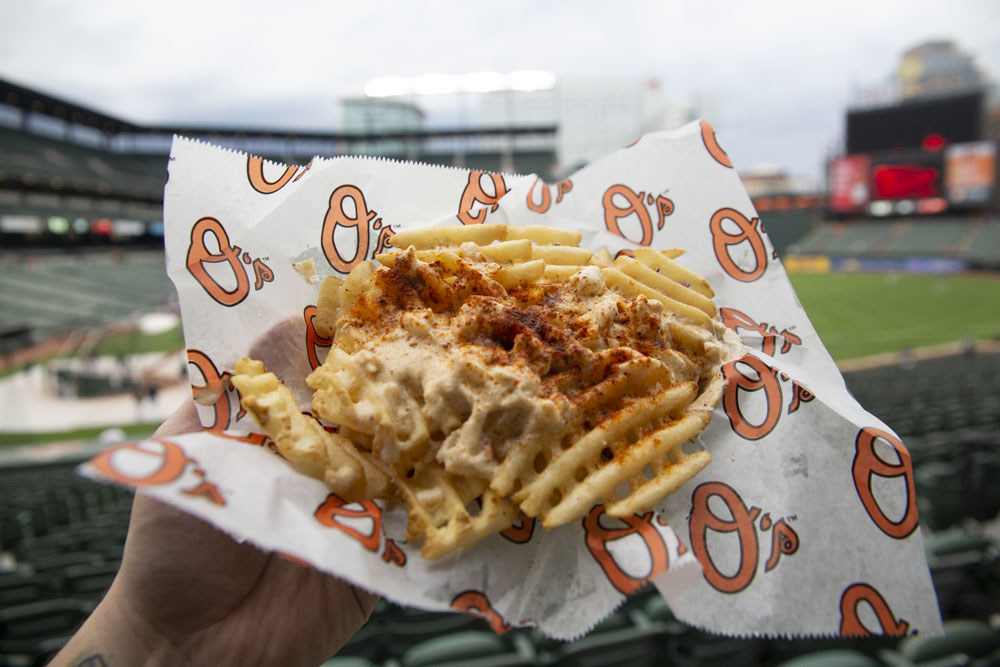 If you want something less traditional, check out Chicago's Elote Nuggets...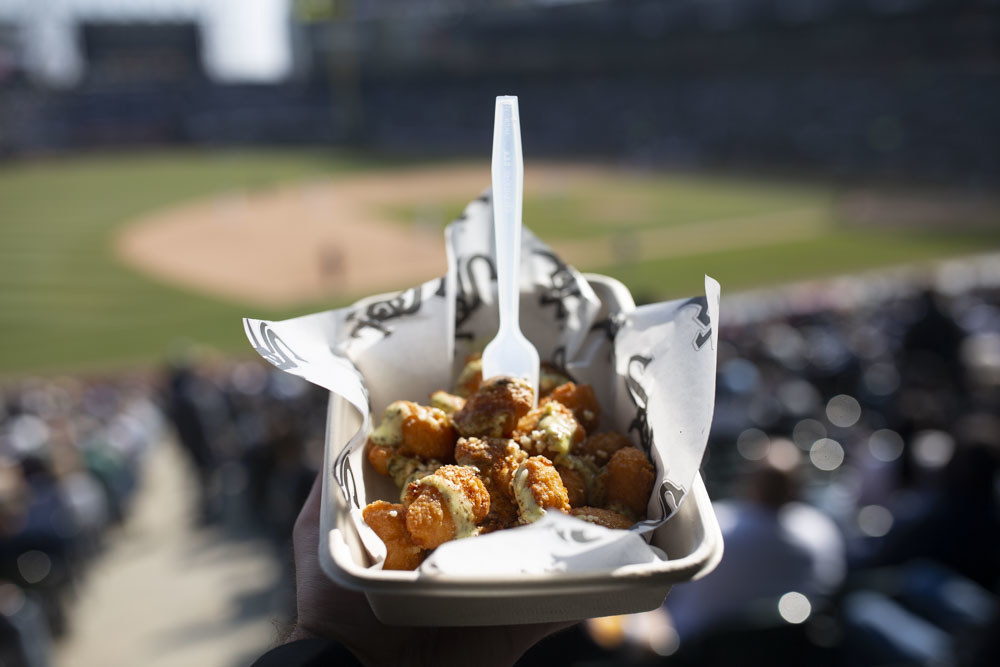 Or try Seattle's Toasted Grasshoppers!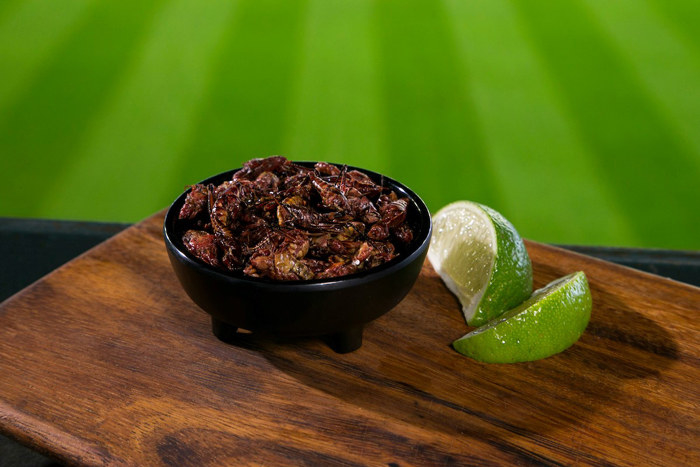 Health-conscious foodies can dive into San Francisco's Cha Cha Bowl...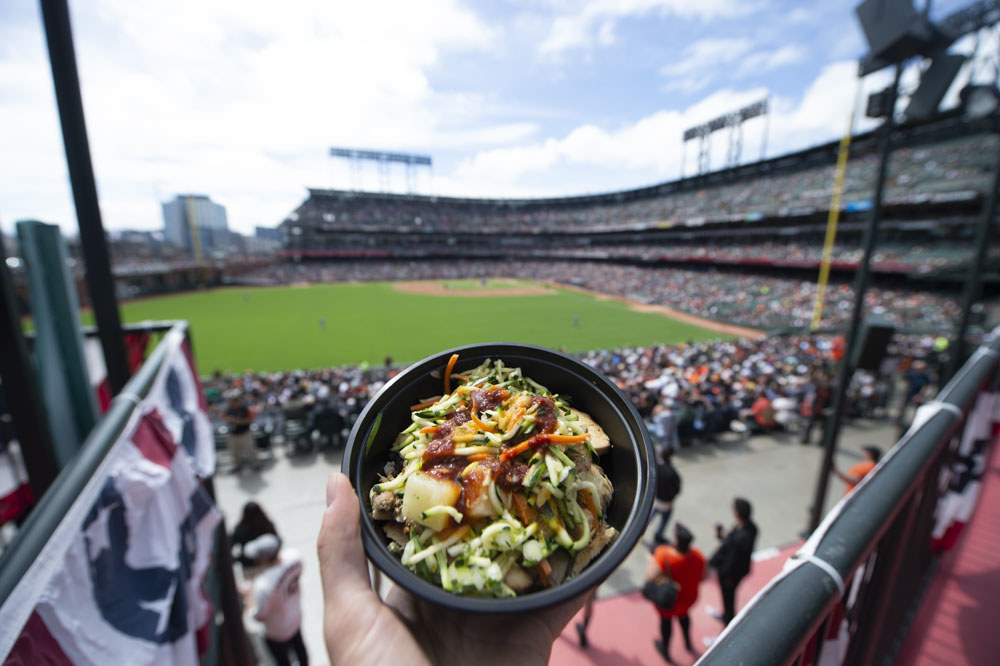 And don't worry, nacho-lovers! St. Louis's Four Hands Nachos are here for you...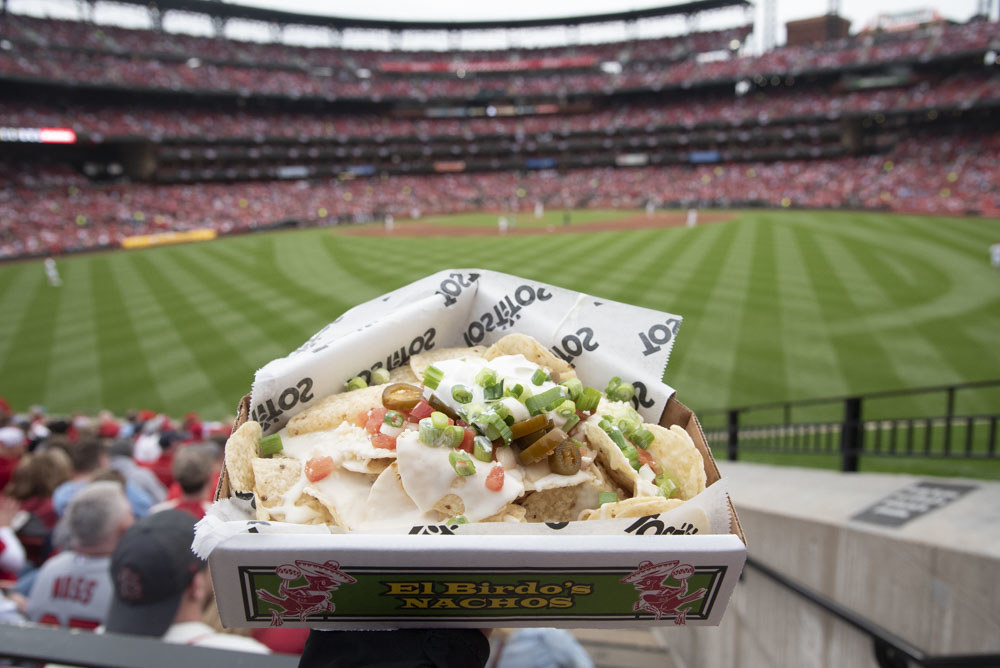 Or, if you're feeling really brave, go for the Monster Dog from Monterrey, Mexico: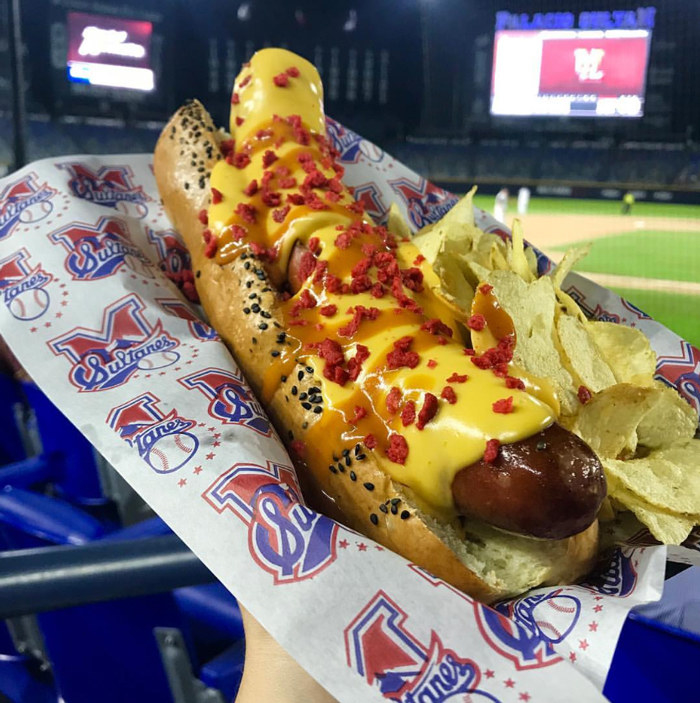 Images provided courtesy of MLB