And while her moment with Liza was, well, iconic, I have to talk about an even more iconic moment.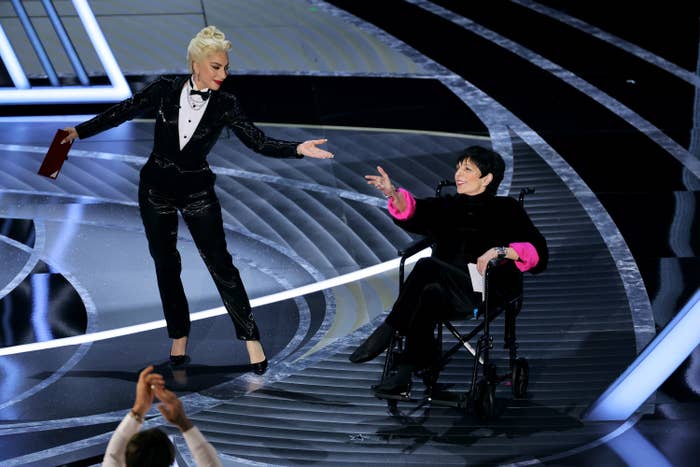 I'm talking about the moment she was filmed talking to Caitlyn Jenner for approximately 26 seconds at Elton John's Oscar viewing party.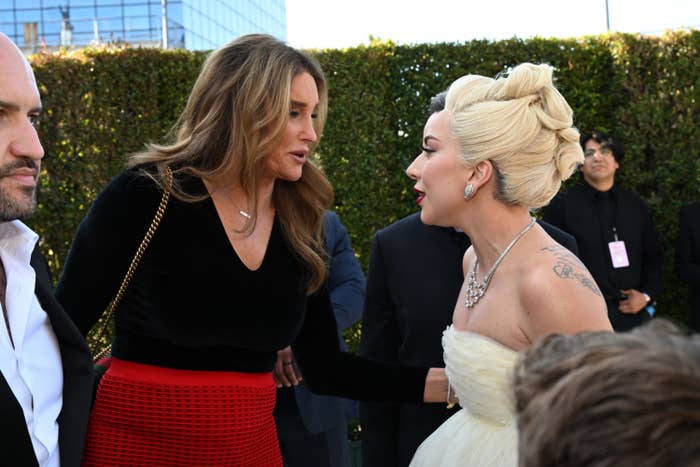 Their interaction was captured by Bahman Kalbasi, and honestly, this moment will go down in Stan history:
For me, and select others, a highlight of the show.
The video was even captioned with subtitles:
Something we'll be hearing people say at gay bars for years to come.
When you're forced to talk to people in public.
It's the new "bless your heart."
In conclusion, let's all keep Lady Gaga's former barista in our thoughts and prayers. They need it more than ever.