34 Reasons Why Patriots Fans Are The Worst
Worst fans in football since 1776.
by
,
2.
All they can talk about how 14 degrees is "warm."
3.
We get it. You grew up where it was cold.
4.
We get it. The leaves change colors.
5.
Weather humblebrags about snow are dumb. Snow is only exciting for two to three hours after it falls.
6.
Lip tattoos aren't cool.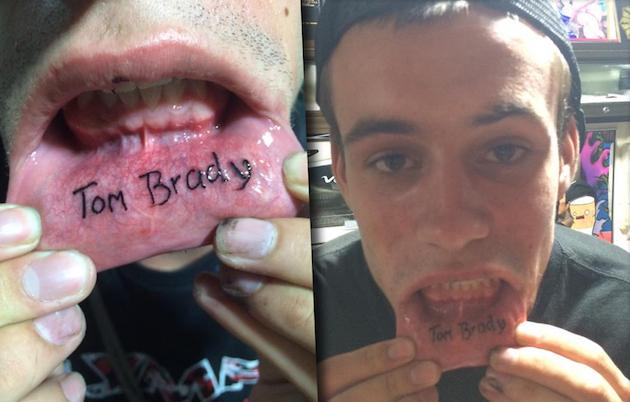 7.
They refer to Boston as "The City."
8.
Plymouth Rock is barely a rock. Might as well call it "I'm Disappointing, Even for a Surprisingly Small Rock" Rock. 9.
Stop fooling yourself: Apple picking isn't really fun. BEES.
10.
I burned my tongue on Dunkin' Donuts coffee last week.
11.
Tom Brady wears Uggs. 12.
And he's scared of water slides. 13.
And his ponytail... 14.
The Crucible was just an OK book.
15.
And let's be honest: pretty fucked up to kill a bunch of women like that. 16.
Also the bars close early there.
17.
They go camping, kayaking, and hiking like every day and won't stop clogging your feed with 'grams of it.
18.
Everything is haunted.
19.
It's not a frappe; it's a MILKSHAKE.
20.
Skull tattoos aren't cool. You think skeletons are cool, Patriots fans?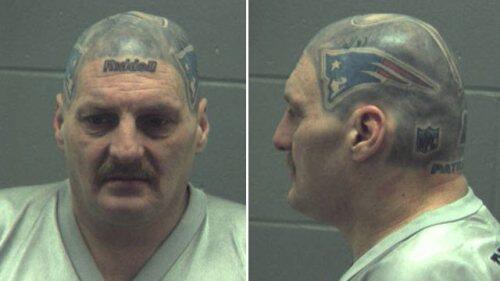 21.
The pilgrims were racist as hell.
22.
And Christmas is better than Thanksgiving, anyway.
23.
Why would anyone in their right mind waste all that tea? Not really my idea of a tea "party," to be honest. Just seems wasteful. 24.
Their chowder is like drinking an actual bowl of cream with clams in it. 25.
Plus, the letters E and R in conjunction are sacred and should be respected. It's "chowder," not "chowdah."
26.
Also clam chowder isn't healthy. You think eschewing proper eating habits is cool, Patriots fans?
27.
Paul Revere was a snitch.
28.
L.L. Bean is overpriced and for moms. You think backpack initials are cool, Patriots fans? 30.
Candlepin bowling is not an officially recognized NCAA sport.
32.
I could probably beat up Johnny Appleseed.
33.
There are way too many old buildings everywhere. It's like, hey, you ever hear of insulation? 34.
They will be truly offended by this list.