Sylvester Stallone and Jennifer Flavin have been married for over 25 years.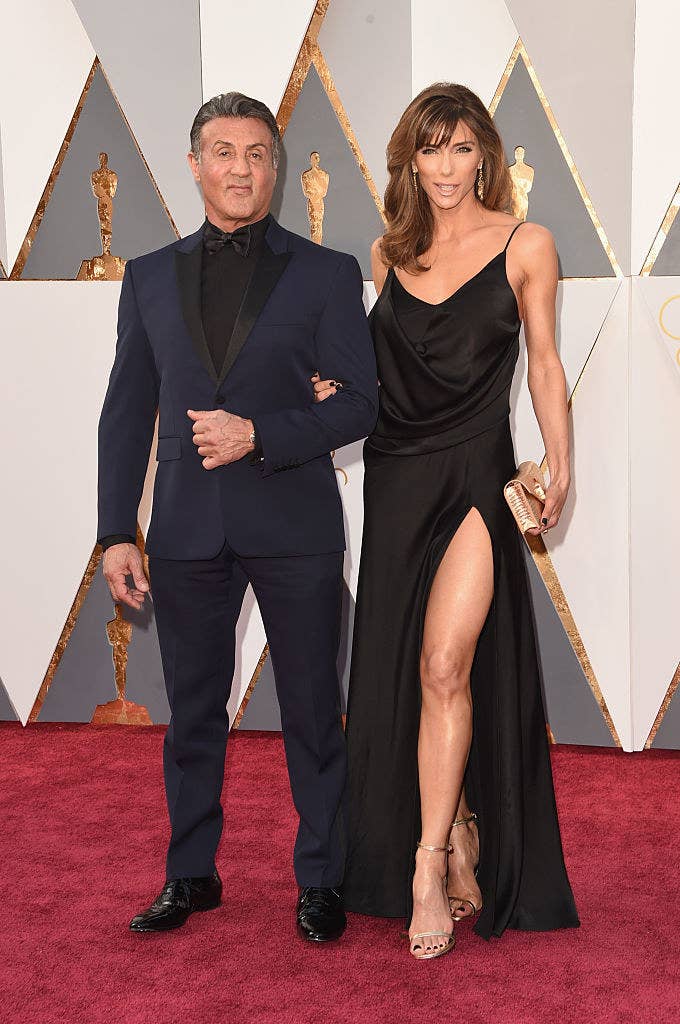 But last Friday, Jennifer filed for divorce.
She told People, "I'm sad to announce that after 25 years of marriage, I have filed for divorce from my husband Sylvester Stallone. While we will no longer be married, I will always cherish the more than 30-year relationship that we shared, and I know we are both committed to our beautiful daughters."
But this post is not about their *glorious* marriage, it's about a tattoo and a dog.
This is Sylvestor's beloved dog Butkus, who you probably remember from the Rocky movies.
For years, Sylvester had a large bicep tattoo of Jennifer, which you can kind of see here:
And especially here: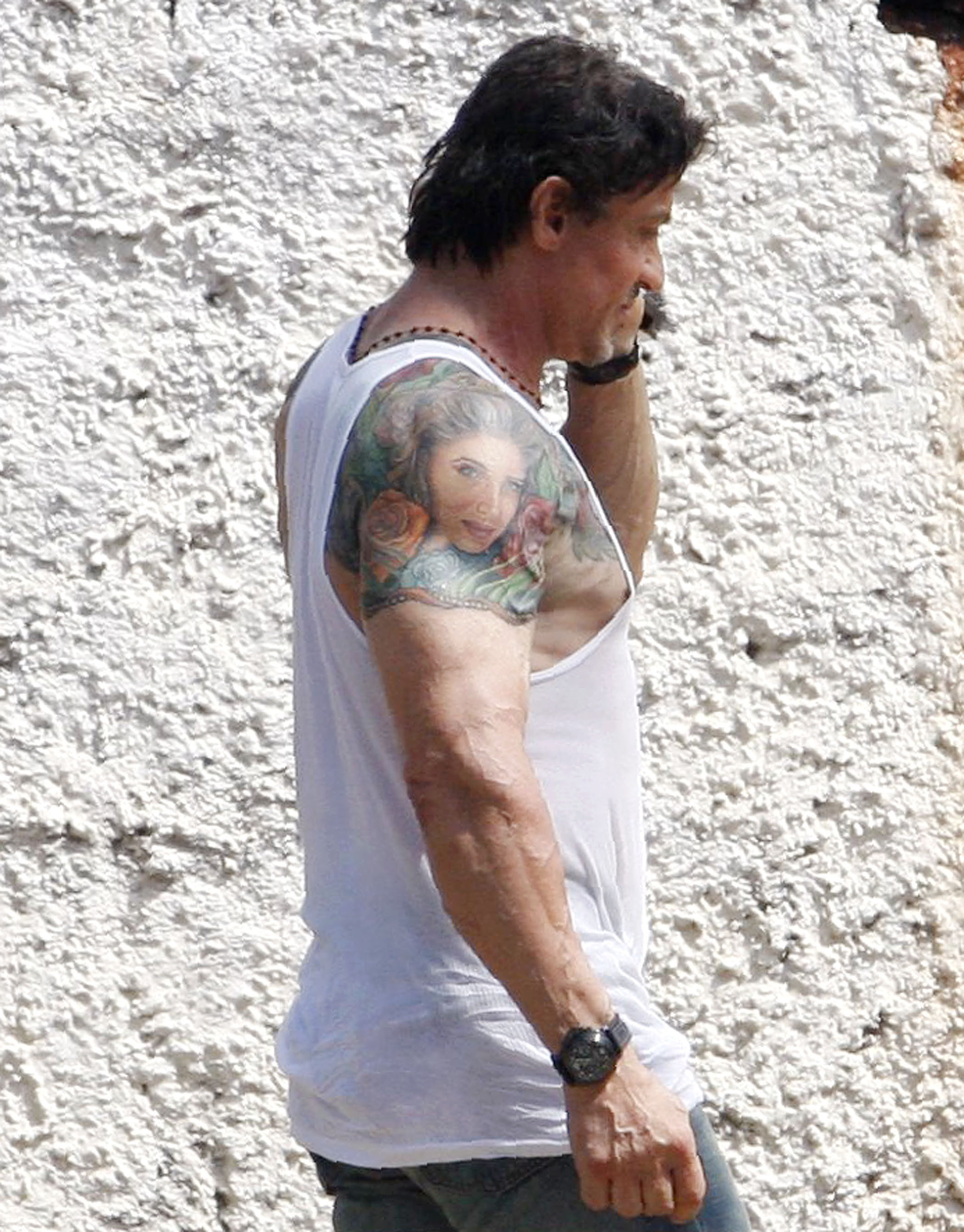 A few days before she filed for divorce, it was changed to a picture of Butkus.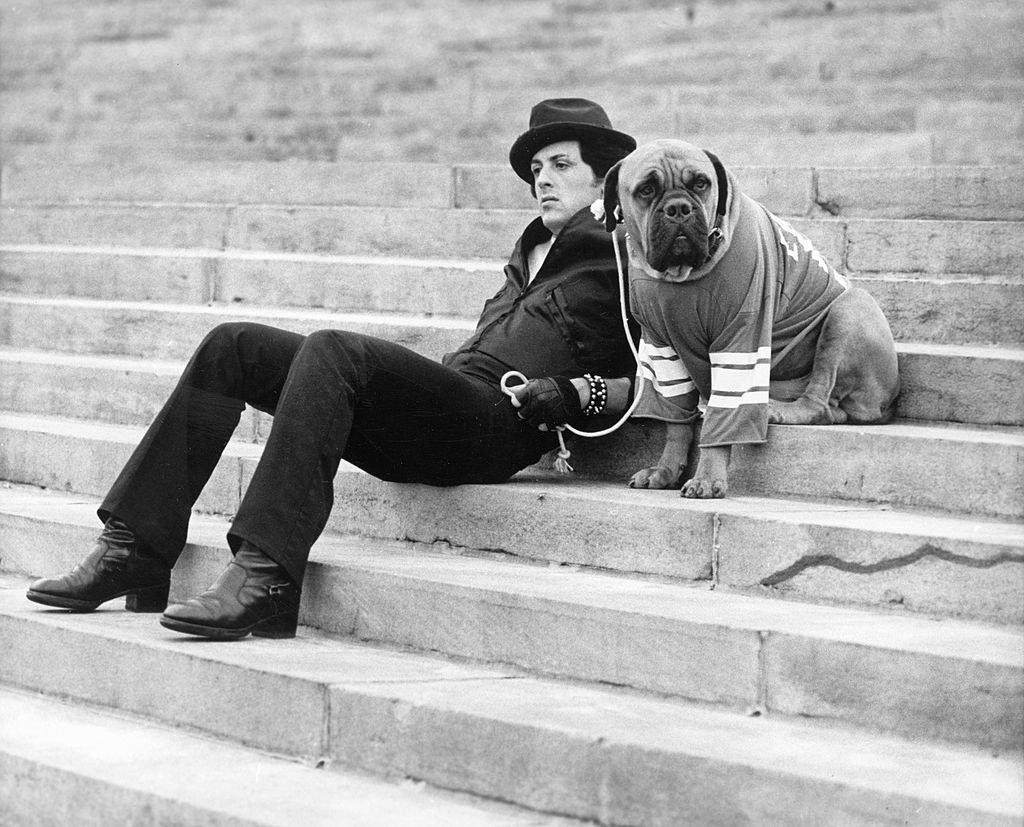 Now it looks like this: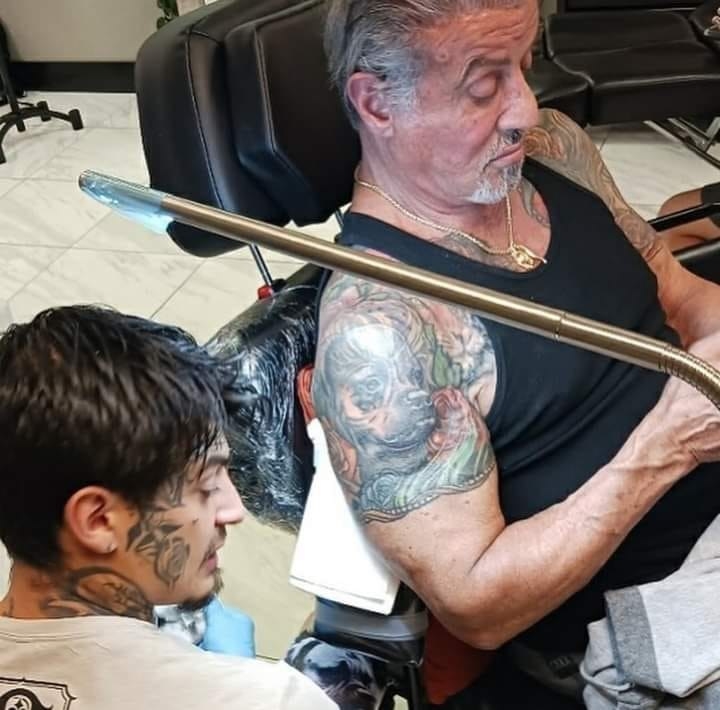 And a spokesperson told the Daily Mail he had the tattoo changed to the dog when a touchup appointment went wrong:
"Mr. Stallone intended to refresh the tattoo image of his wife Jennifer, however the results were unsatisfactory and, unfortunately, unfixable. As a result, he had to cover the original image with a tattoo of his dog from Rocky, Butkus."
Still, the timing seems a *little* too perfect.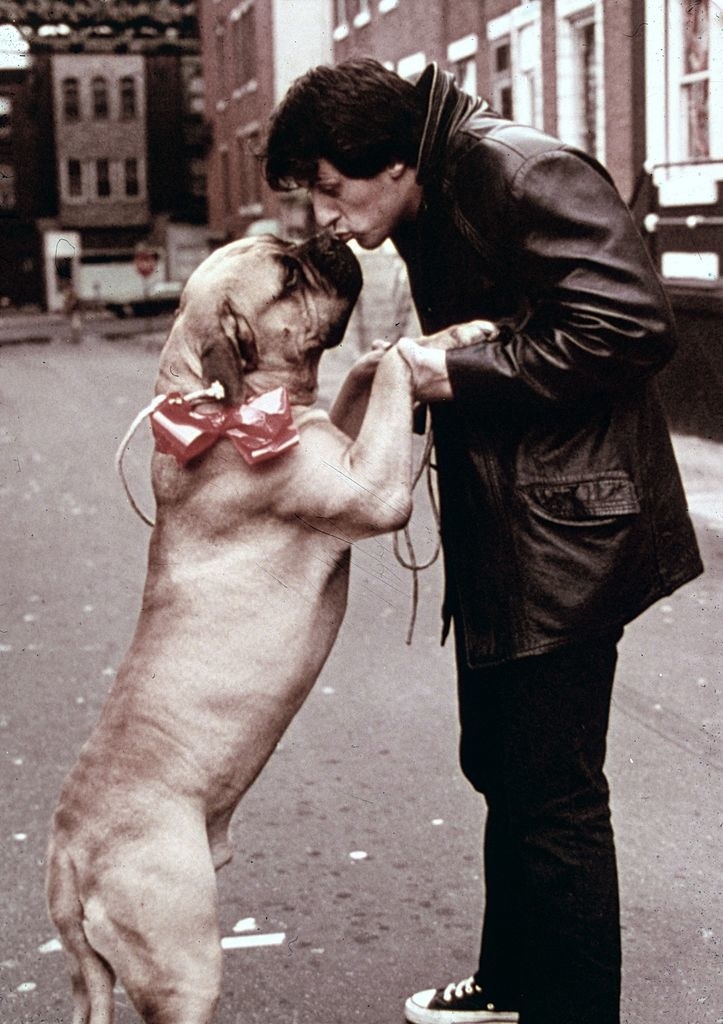 And theories abound!
Either way, that's a pretty great touch up job!