Come on into the conventions. First stop, the Official Romney Ryan store.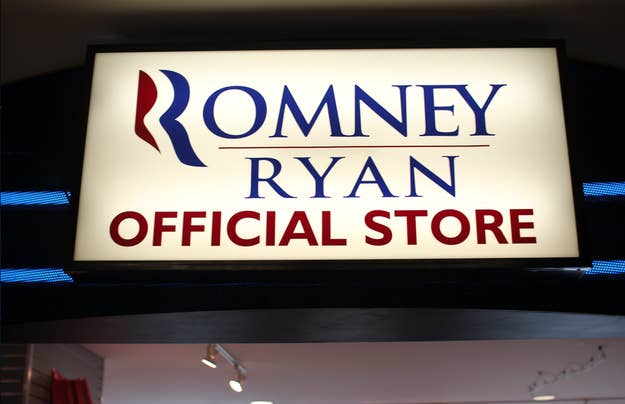 Where they sell a lot of mom swag.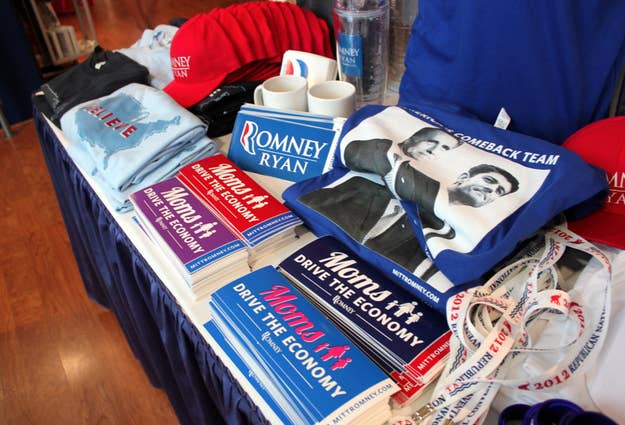 There's lots of this...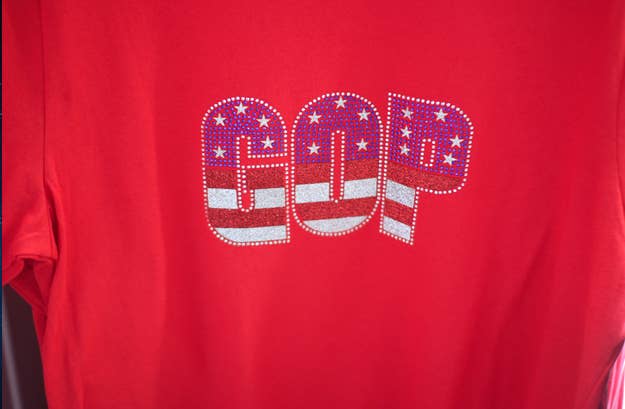 MOM BLING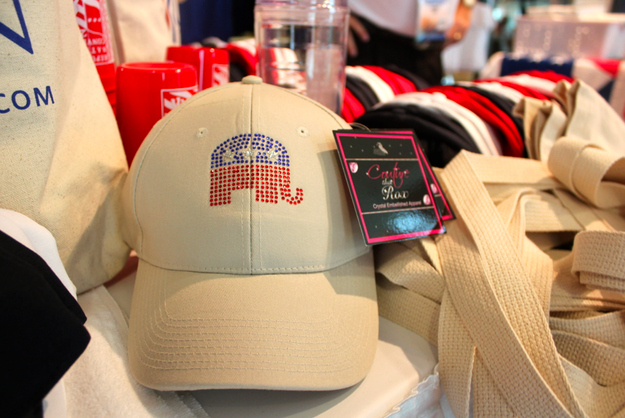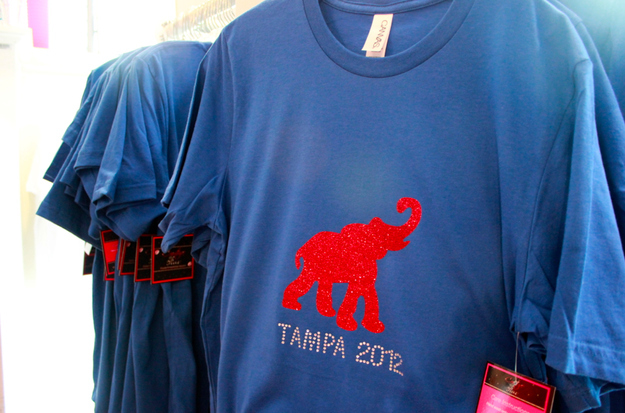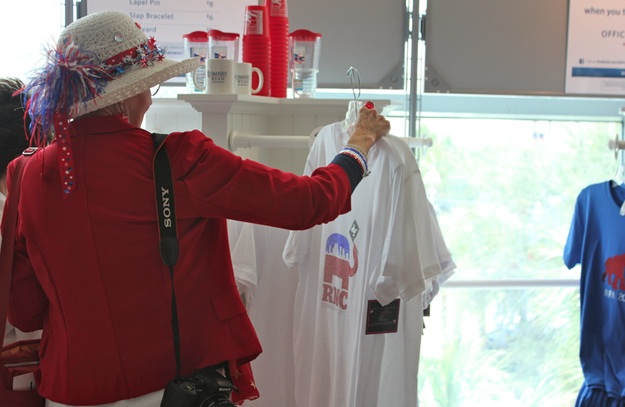 The pins are also INCREDIBLY popular.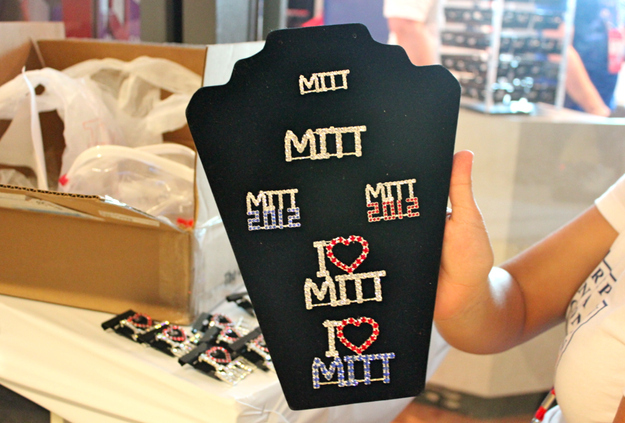 But A LOT of people have their own personal custom made bling.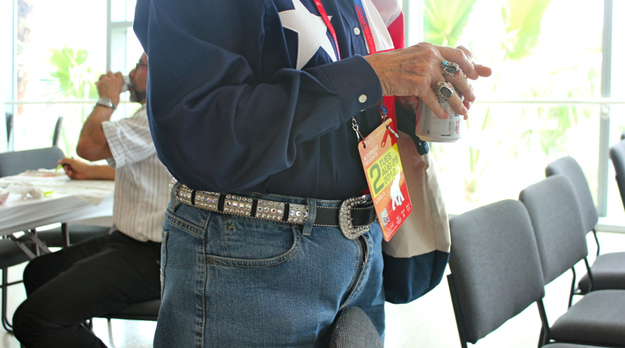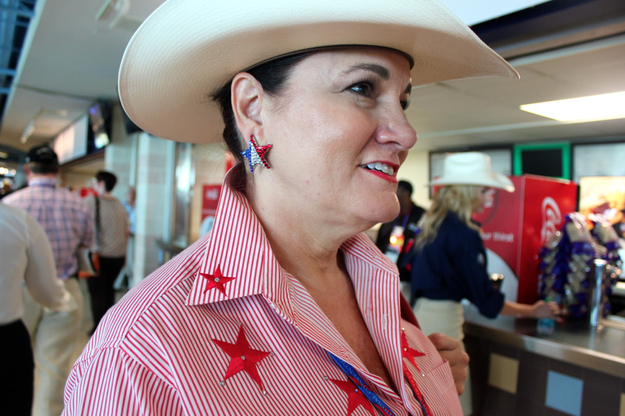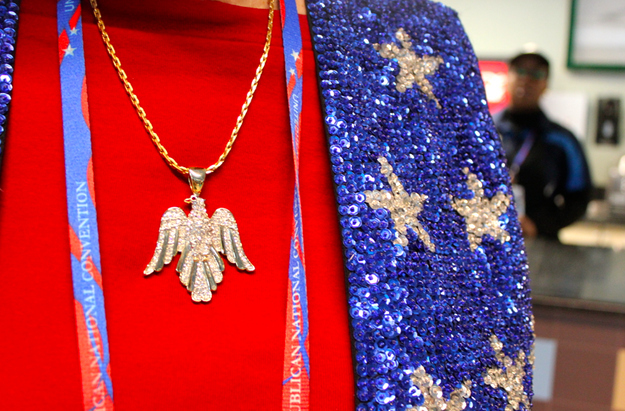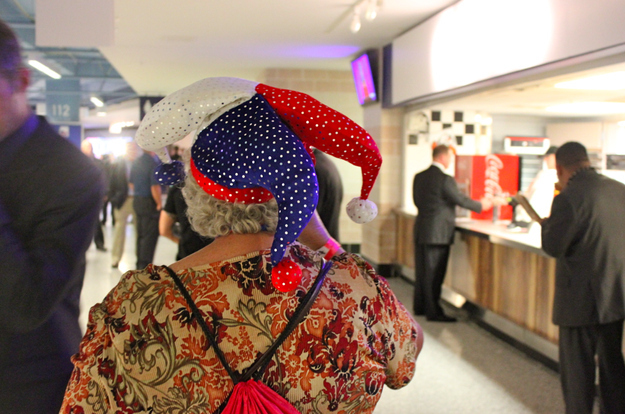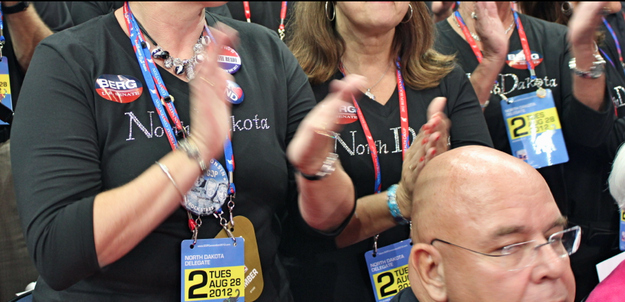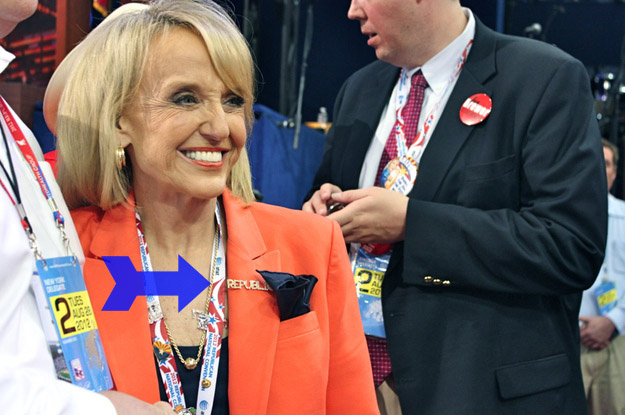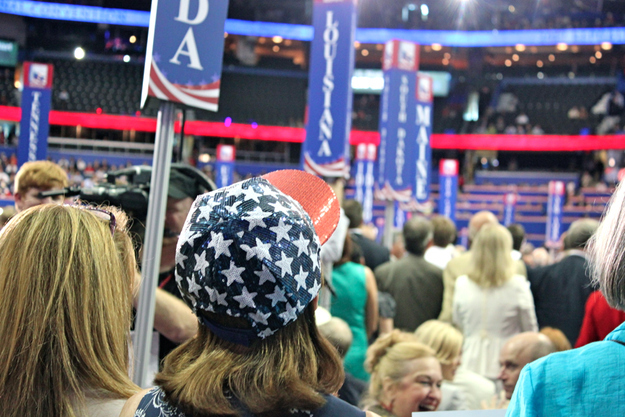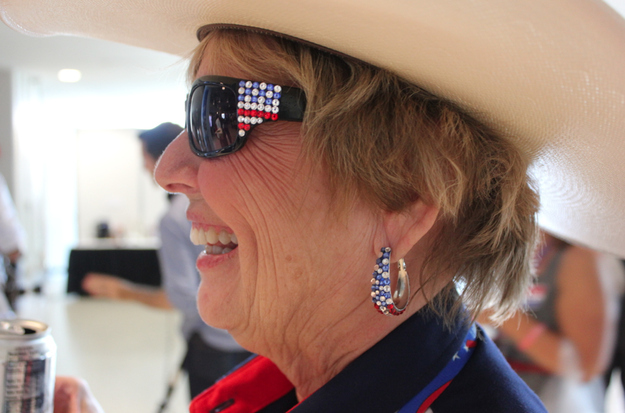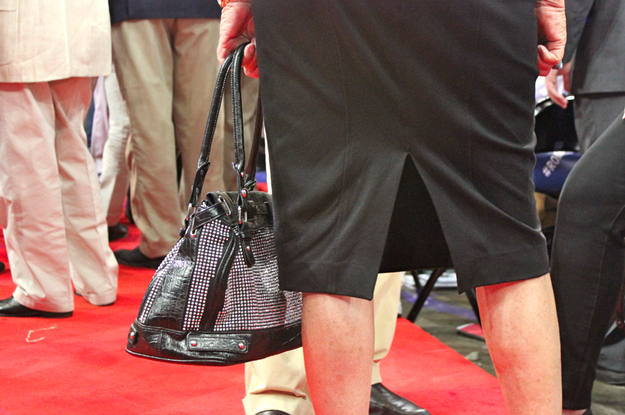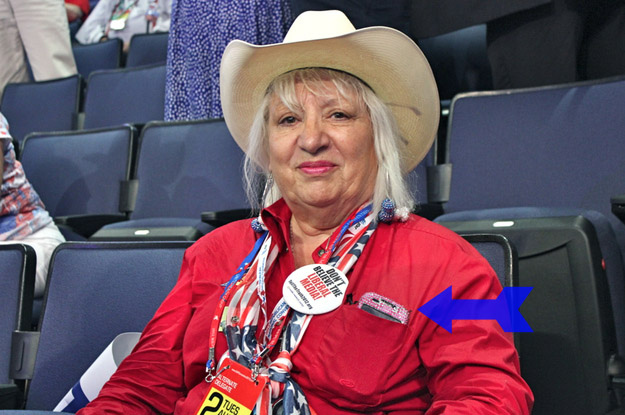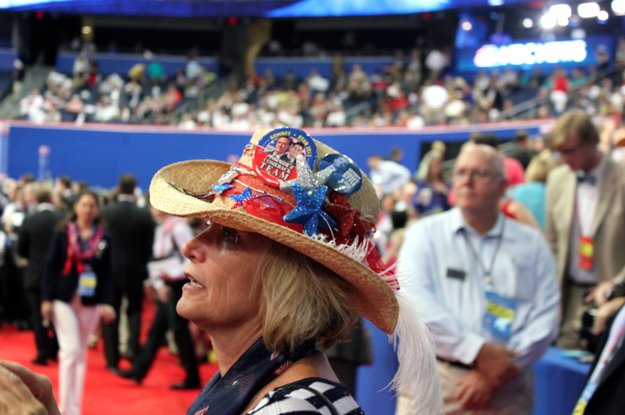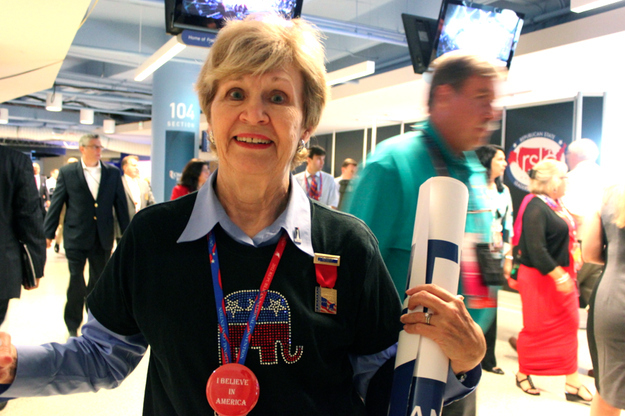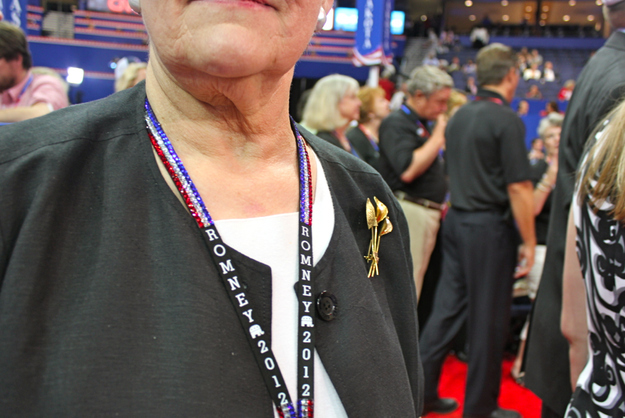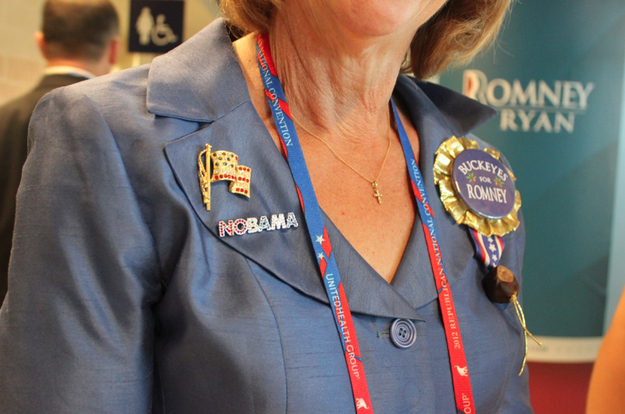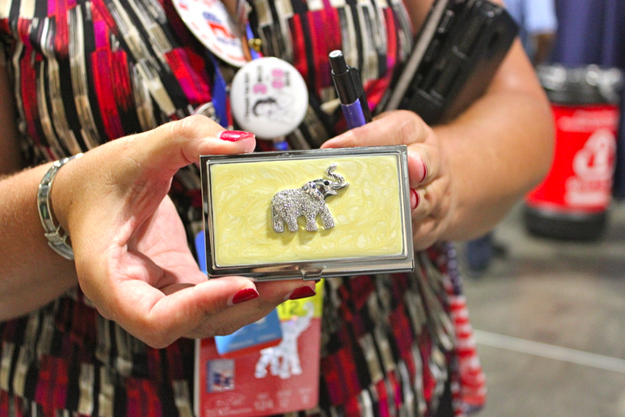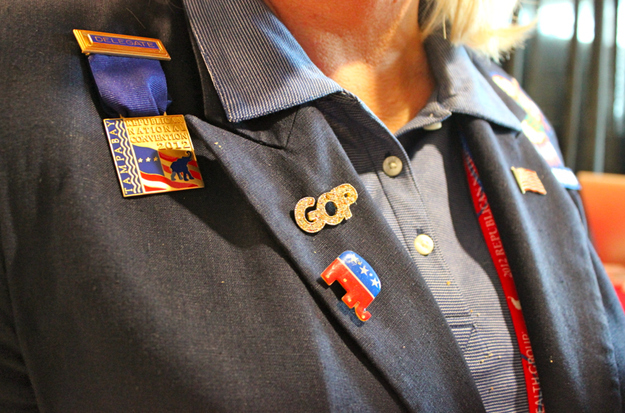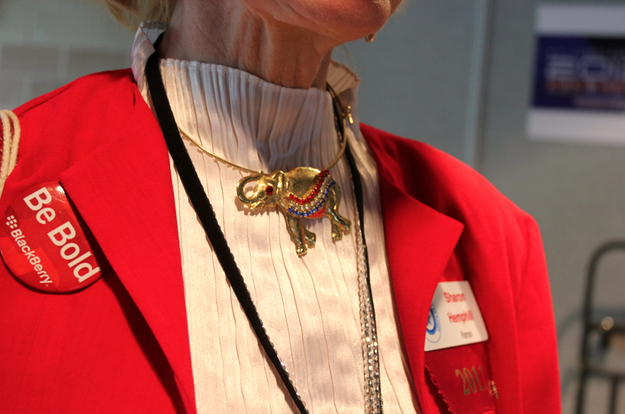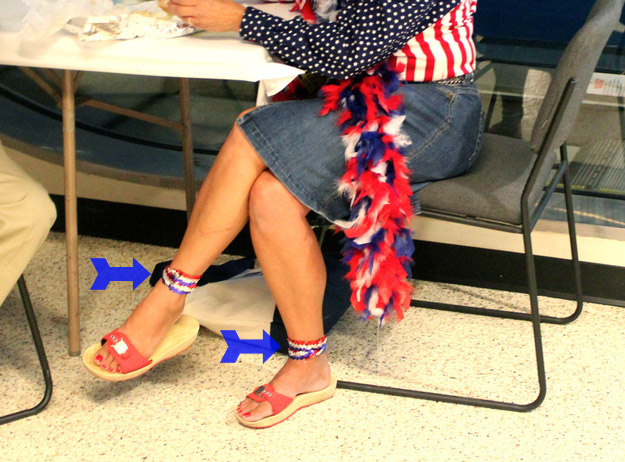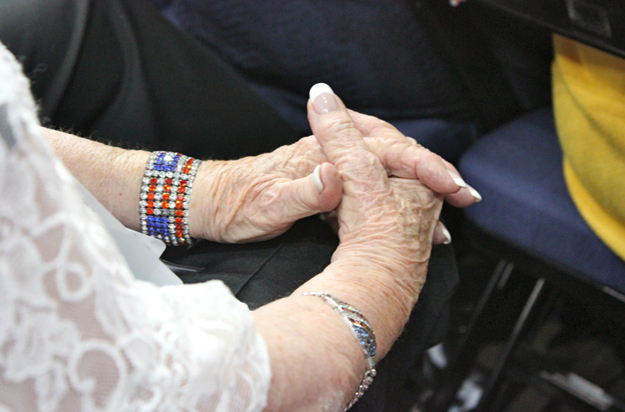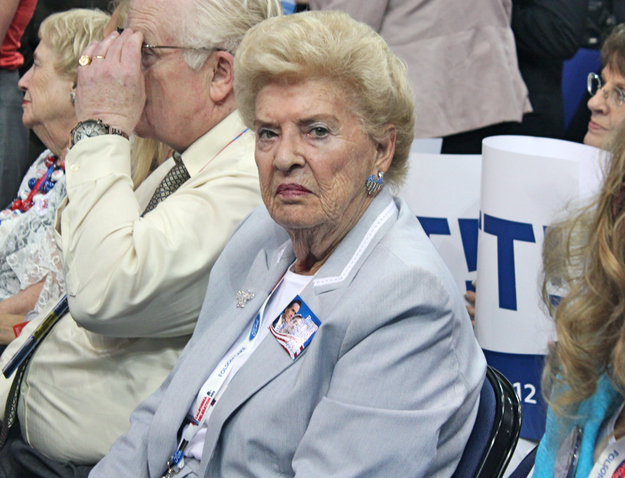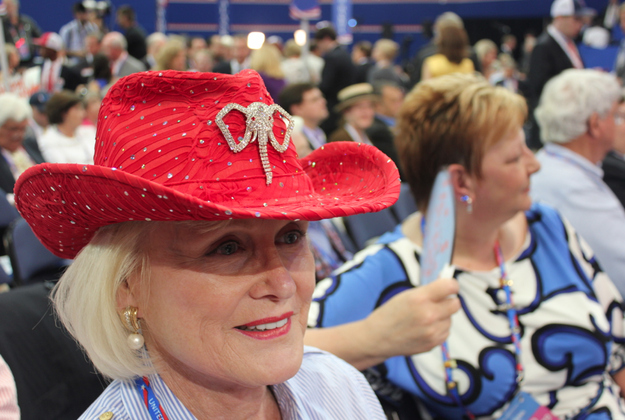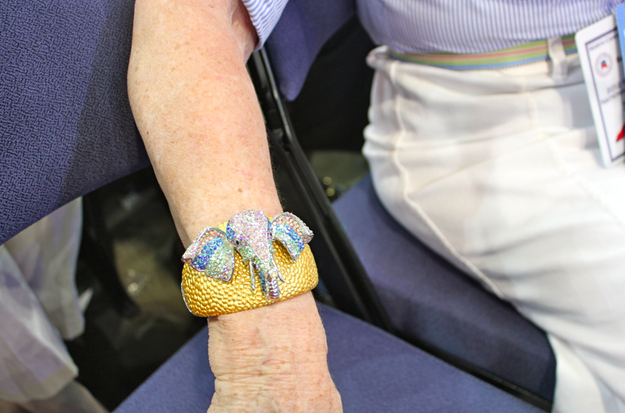 All photos by Matt Stopera. By the way, the mom swag bling is def fab. Not drab.