Hello.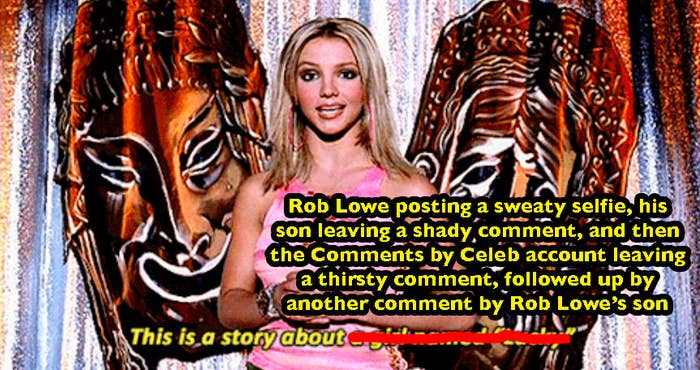 It all started with a weird and wet selfie Rob Lowe posted:
The caption said this:

Then, Rob Lowe's son, Johnny, got involved.
Johnny Lowe commented on the weird sweaty selfie:
Then,the Comments by Celebs Instagram account posted that exchange.

They captioned the picture this:
Then, because it NEVER ENDS, Rob Lowe's son commented on the Comments By Celeb caption: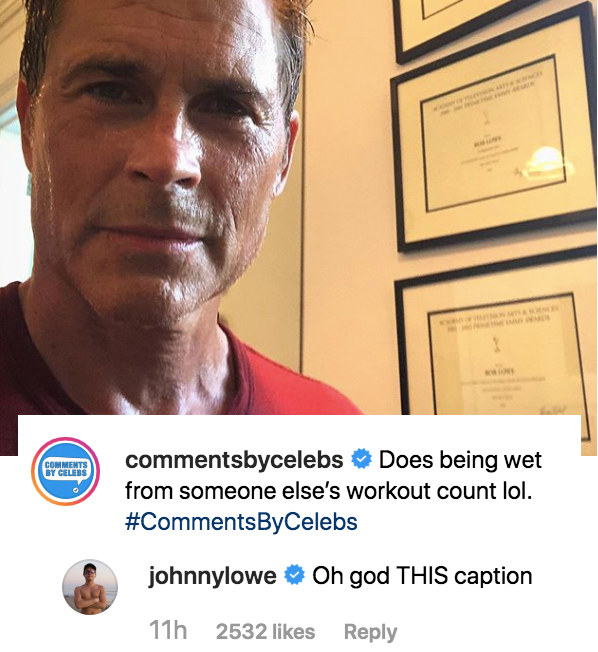 The end.