32 Pictures That Show What Florida Looks Like Now That It Has Reopened
UFC matches, busy beaches, and haircuts!
1.
Restaurants, retailers, and beaches have reopened in Florida.
2.
People are able to go out to eat again!
4.
Judging from these pictures, sometimes it looks like Florida isn't in the midst of a global pandemic.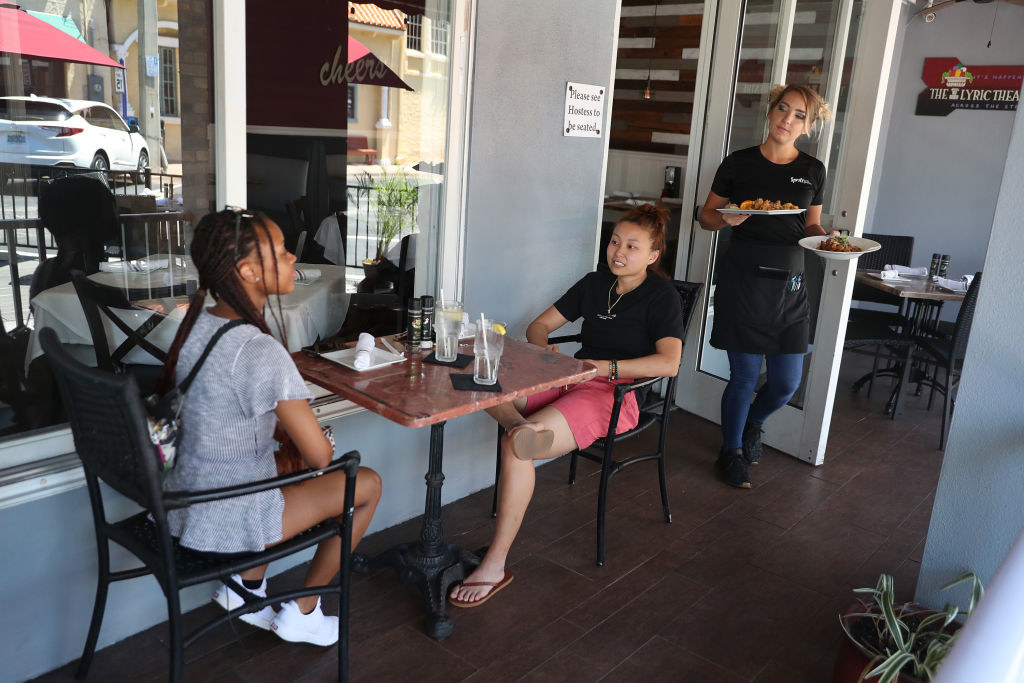 5.
People are sitting in coffee shops again.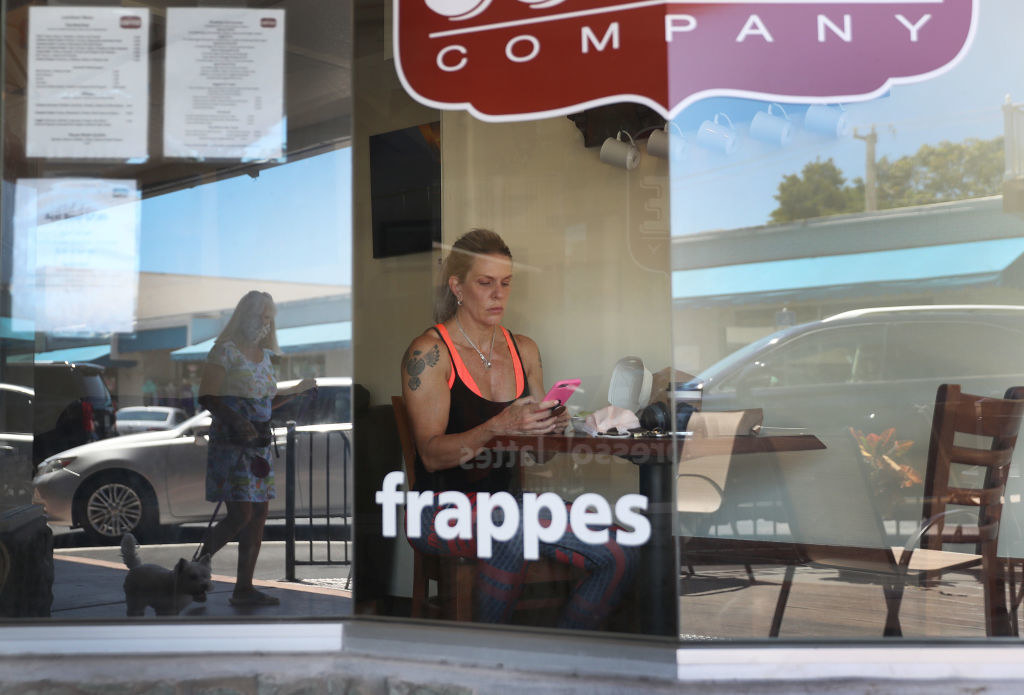 6.
I feel like I haven't seen someone just casually sitting in a coffee shop in years.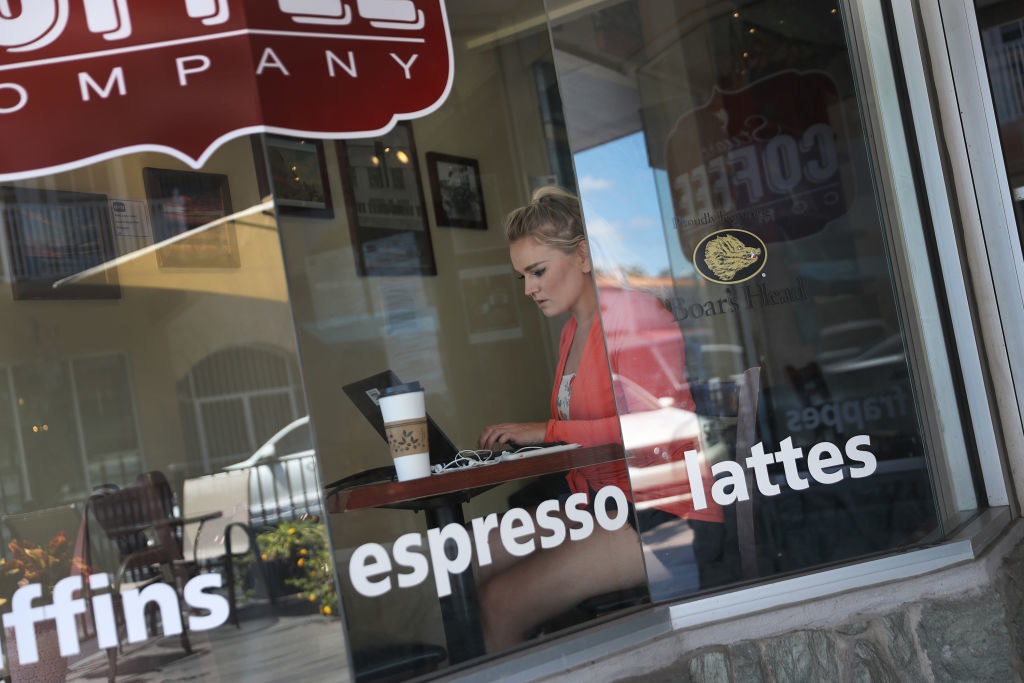 7.
Some restaurants are taking extra sanitary precautions.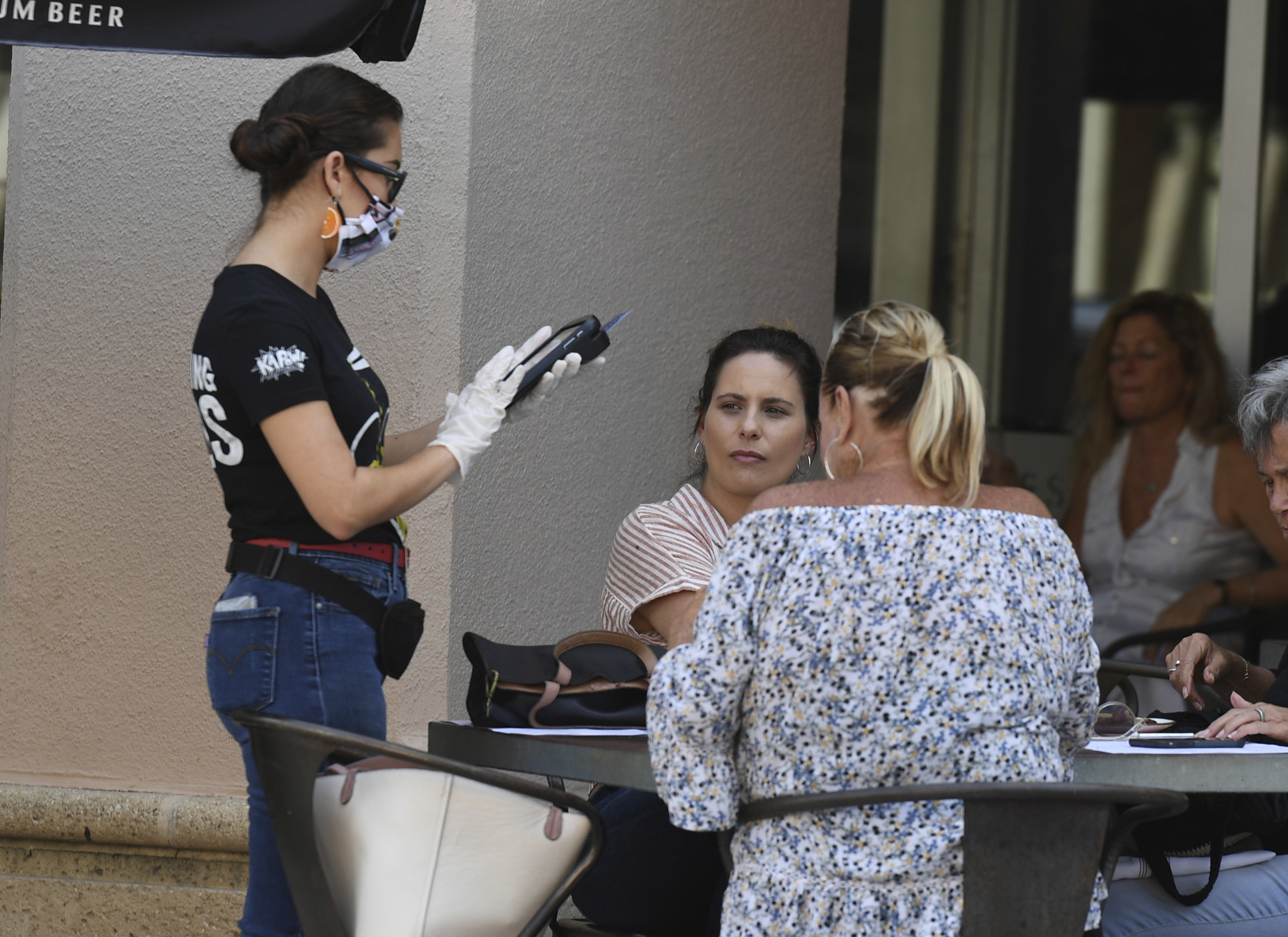 8.
At some restaurants, servers wear masks.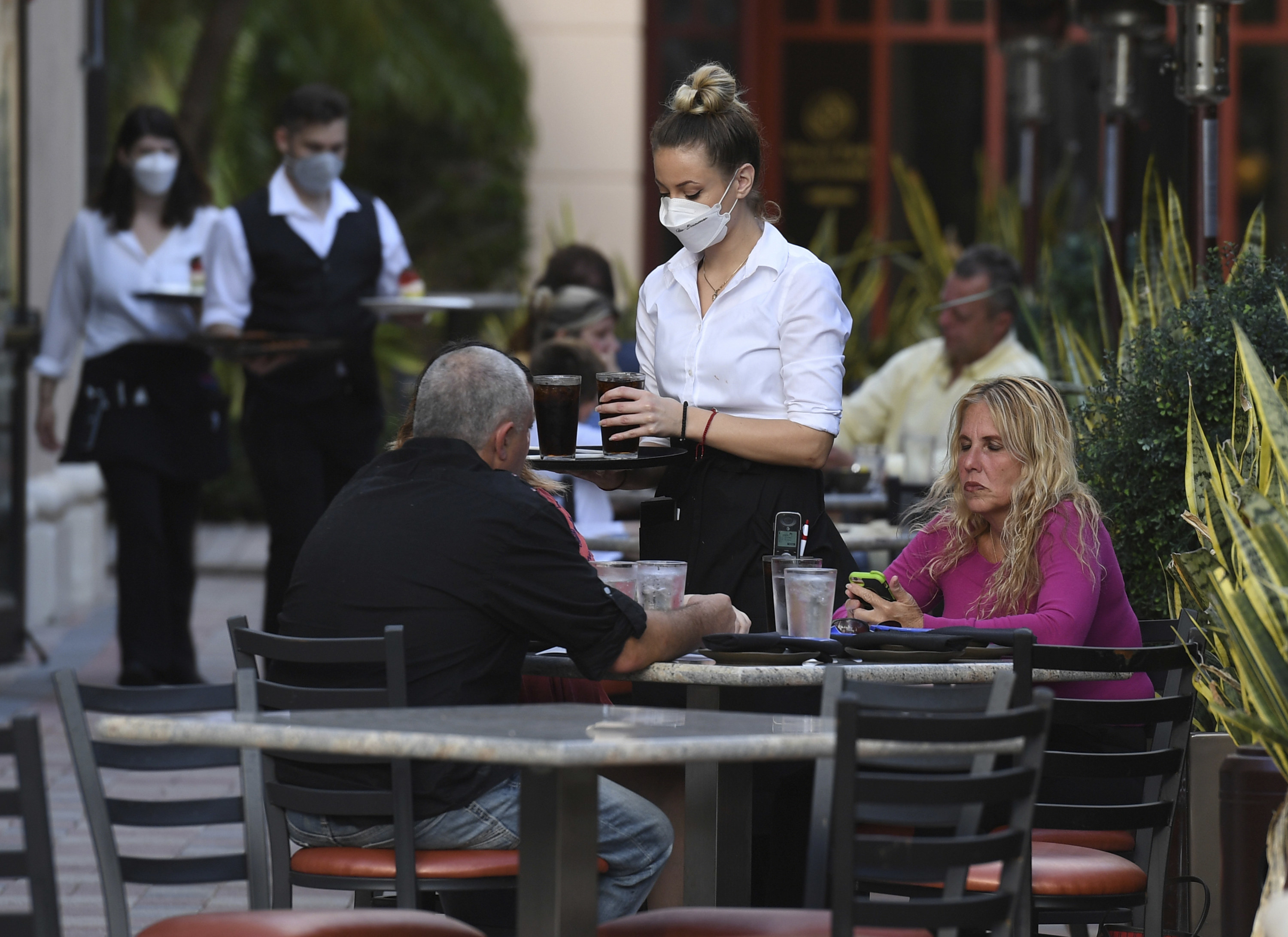 9.
In other places, the servers are wearing gloves and masks.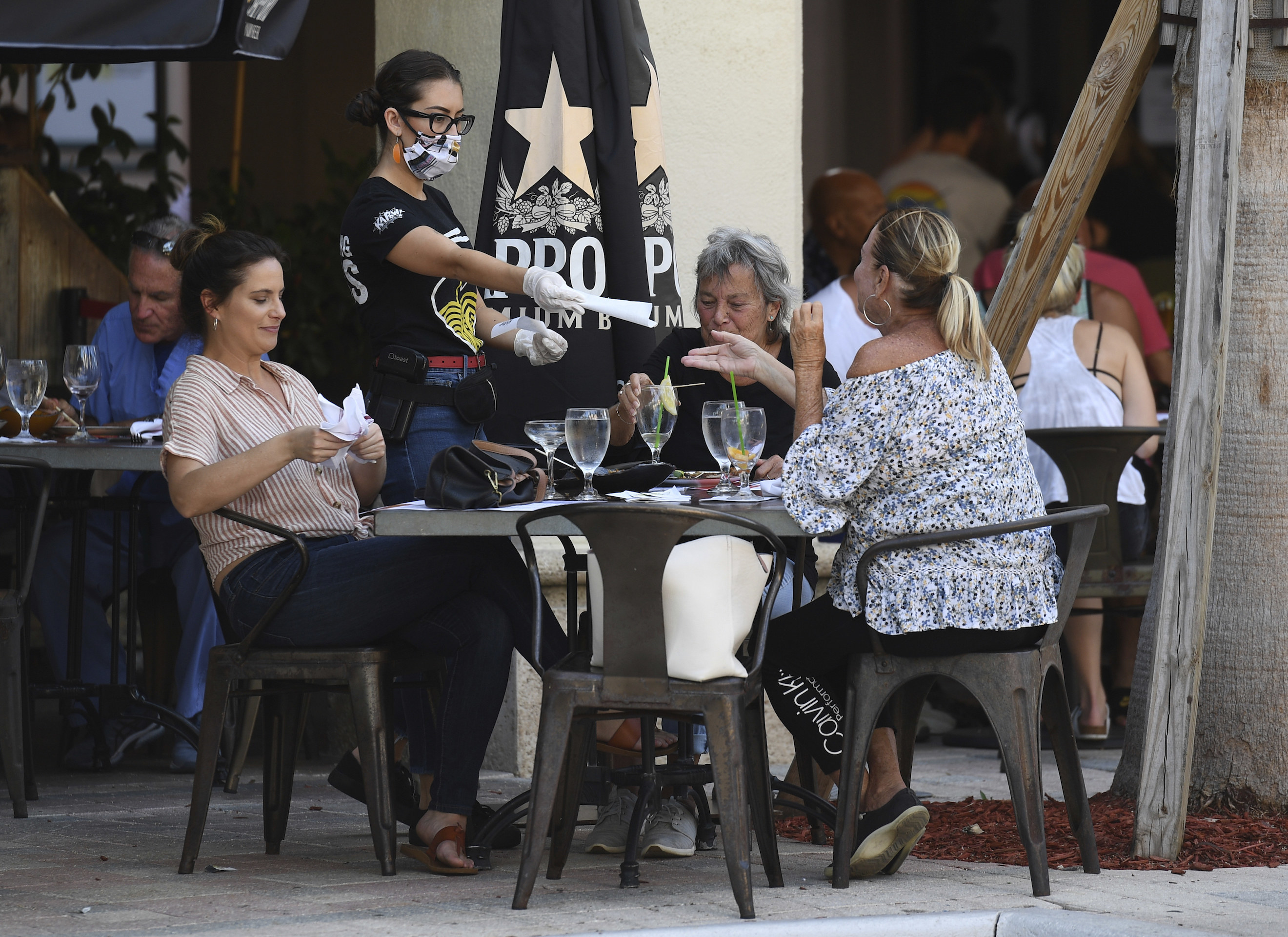 10.
Barbershops are allowed to be open in most areas of the state.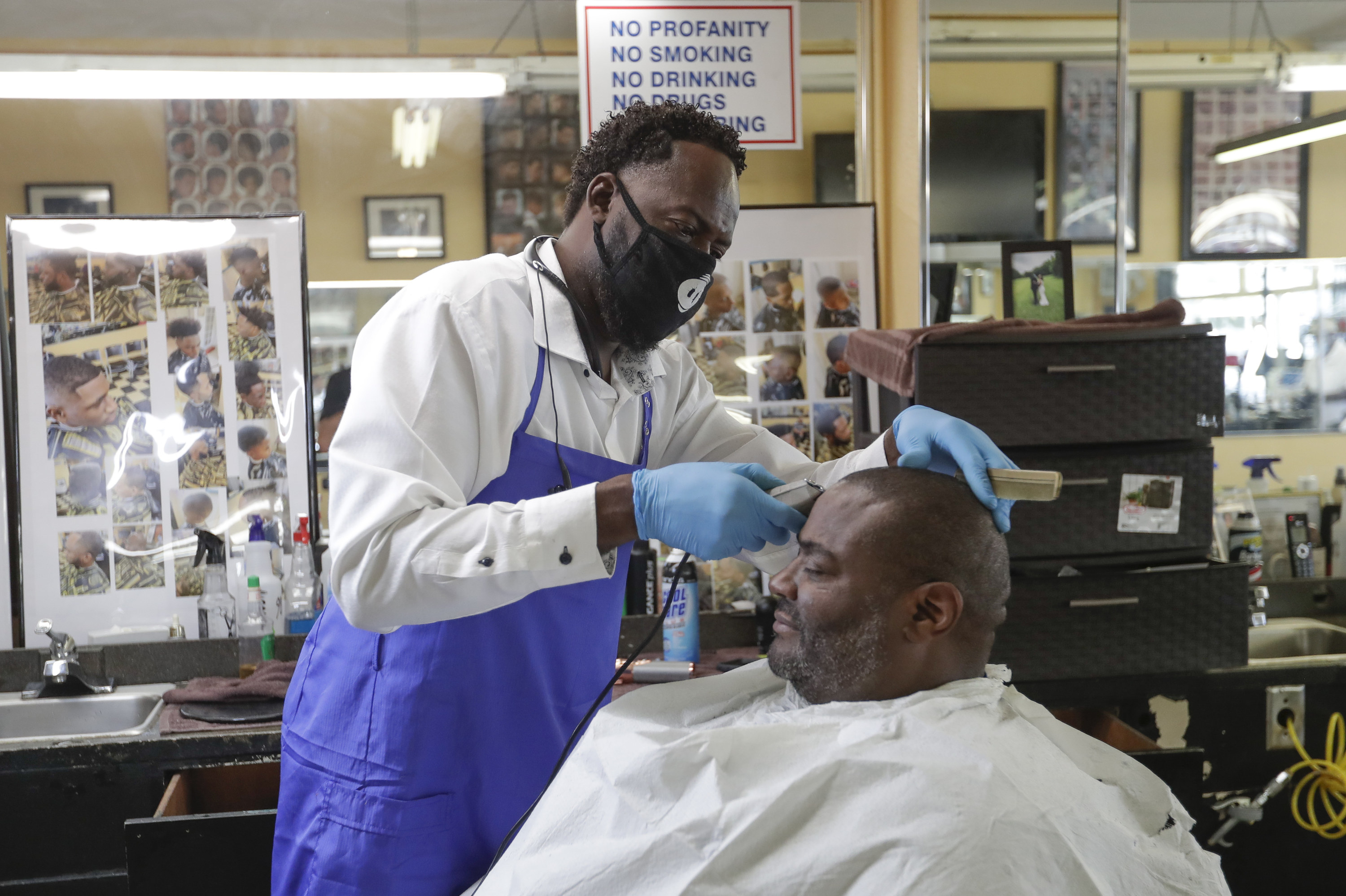 11.
Floridians are finally able to get haircuts.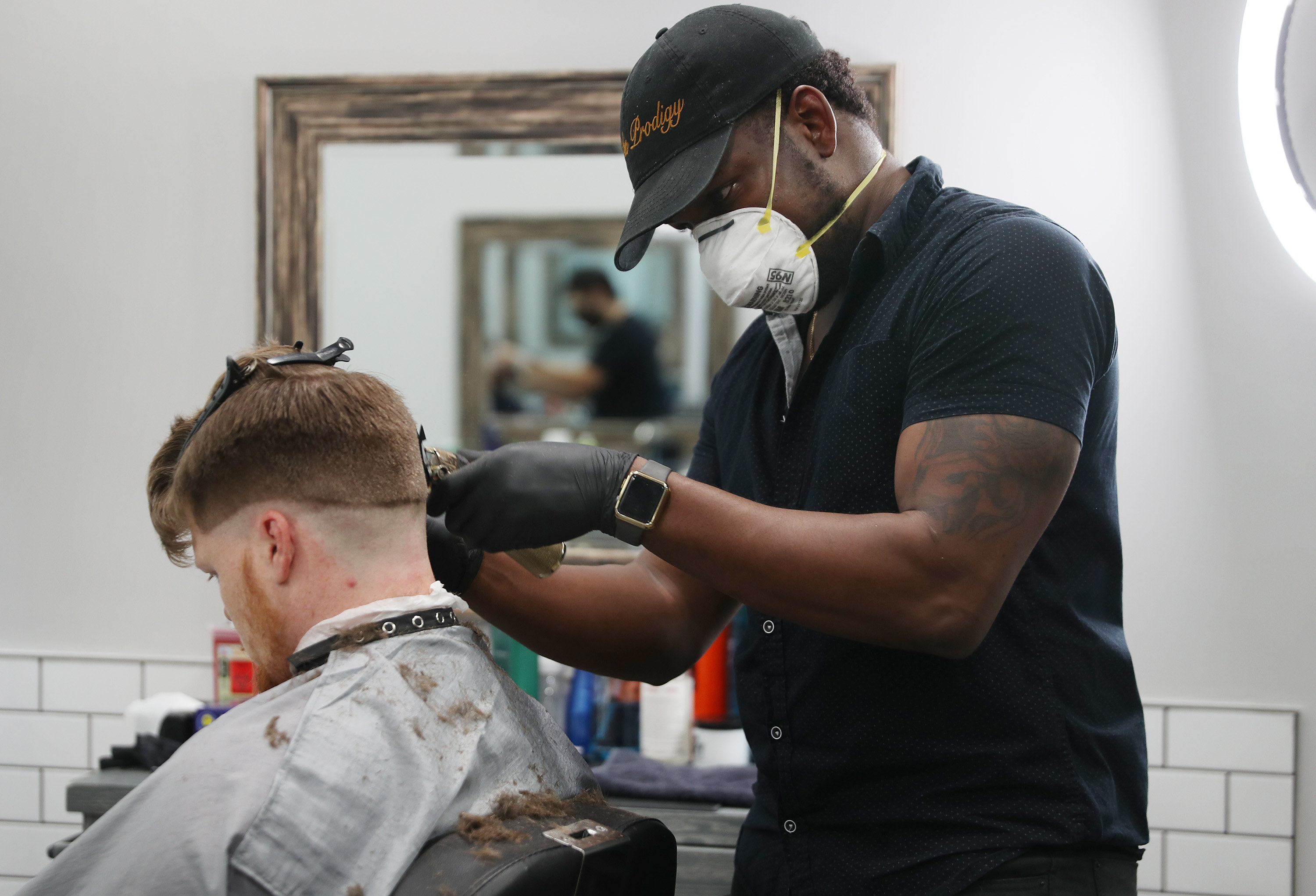 12.
People can finally get their highlights done again.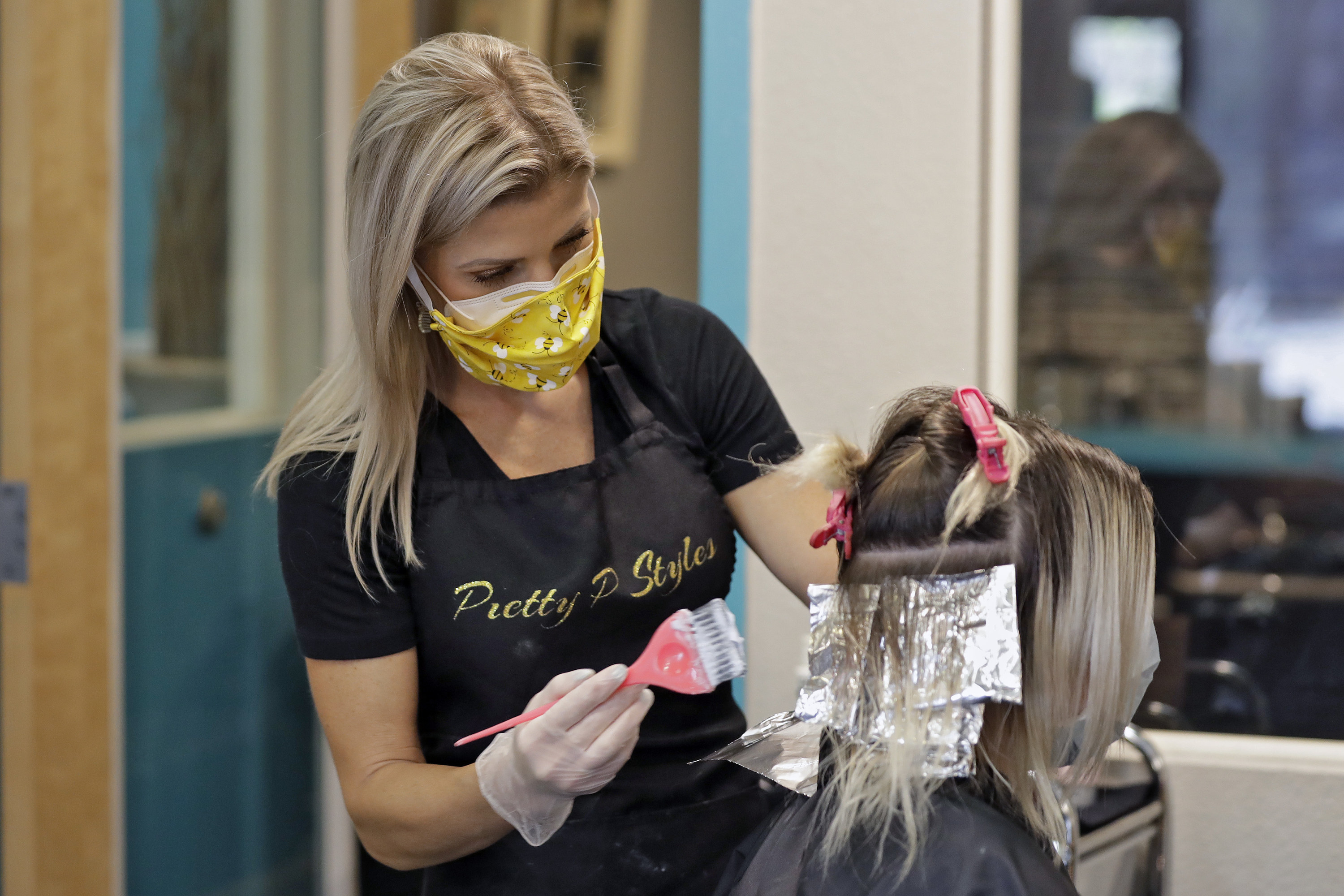 13.
Nails? Not a problem. Salons are also allowed to be open.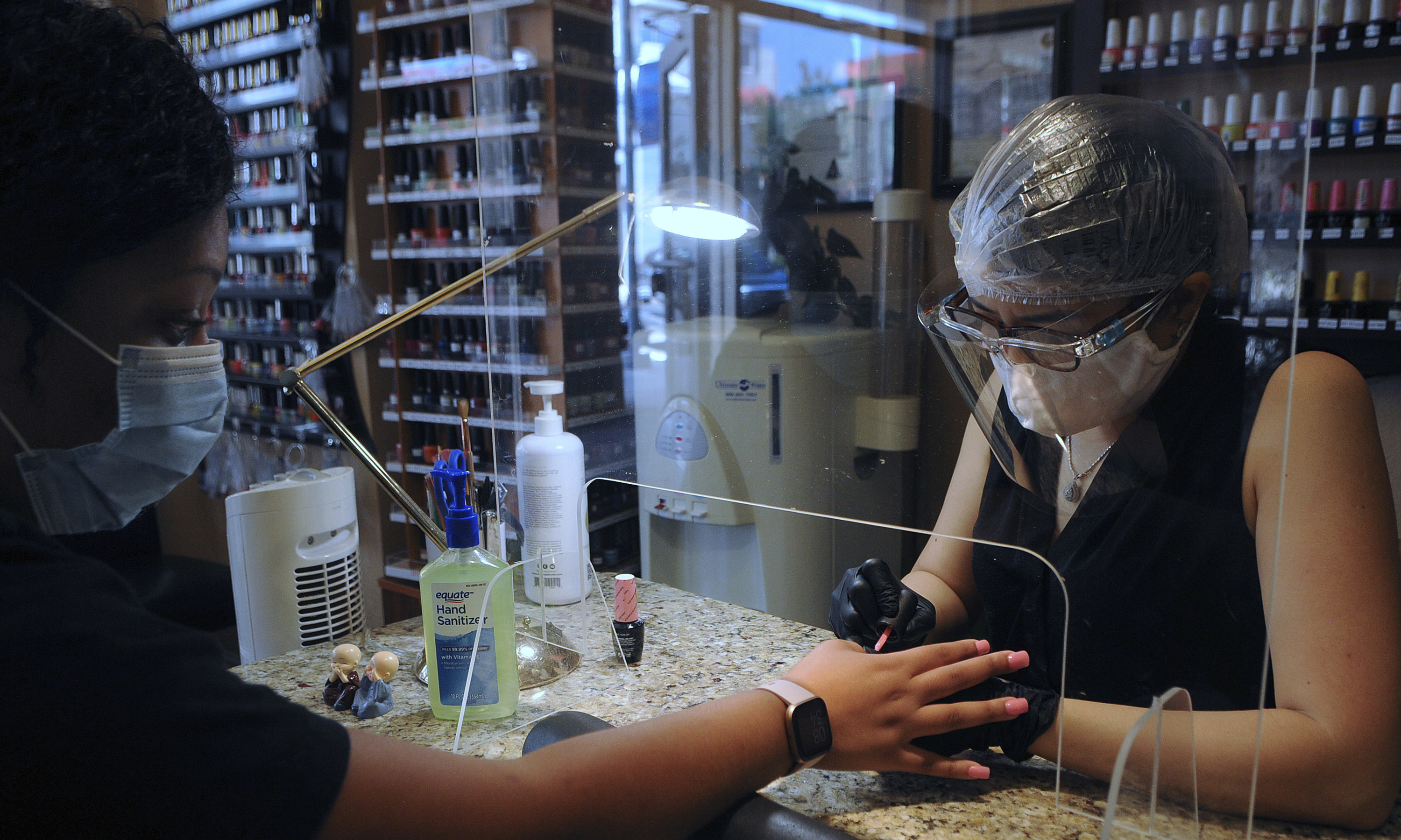 14.
People can shop again!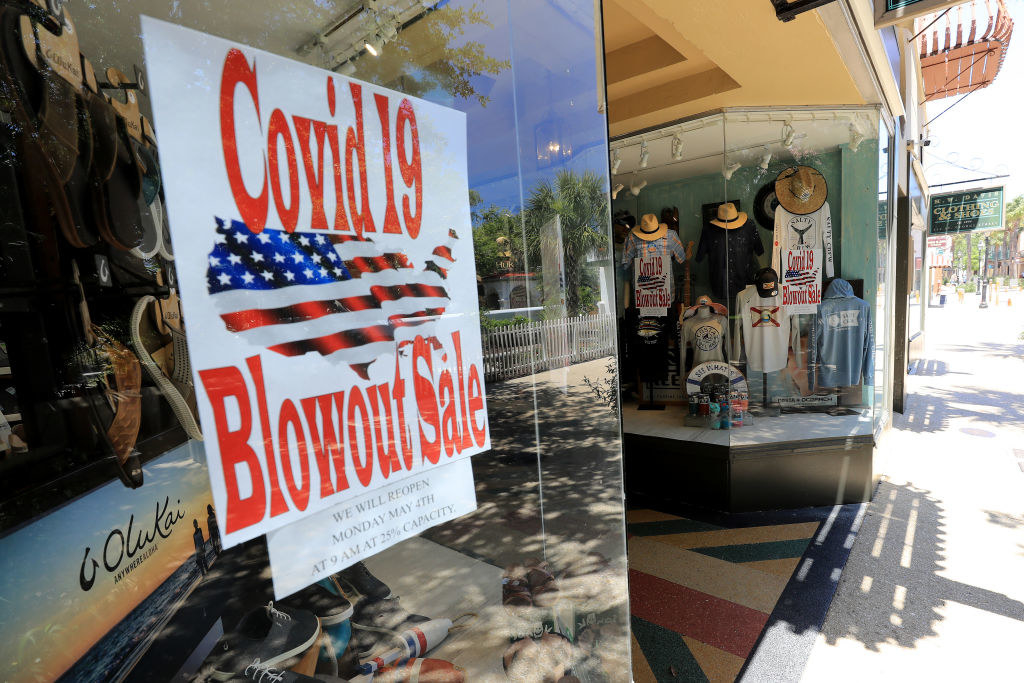 15.
A sign in a store promotes social distancing.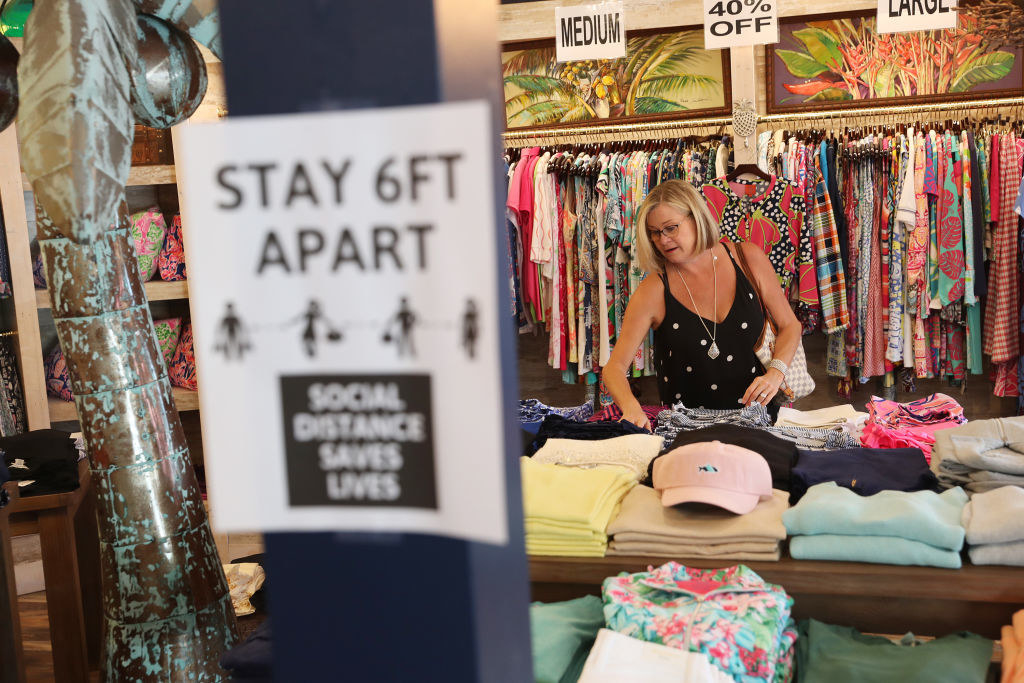 16.
Two people debate purchasing a dress.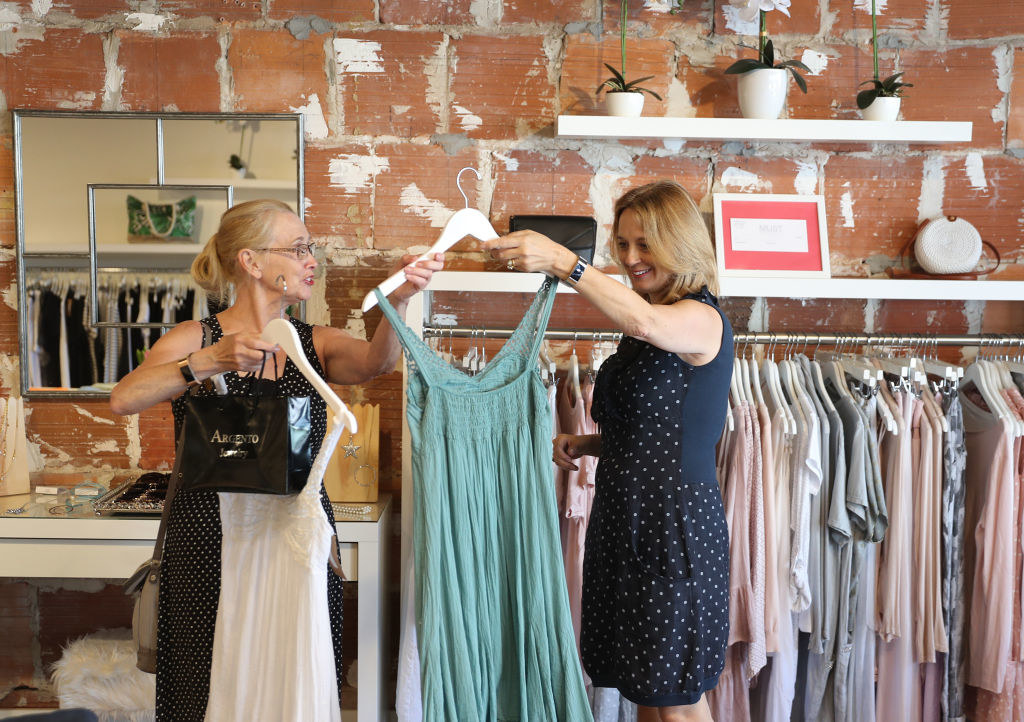 17.
Here's what a pen sanitation setup looks like at a store: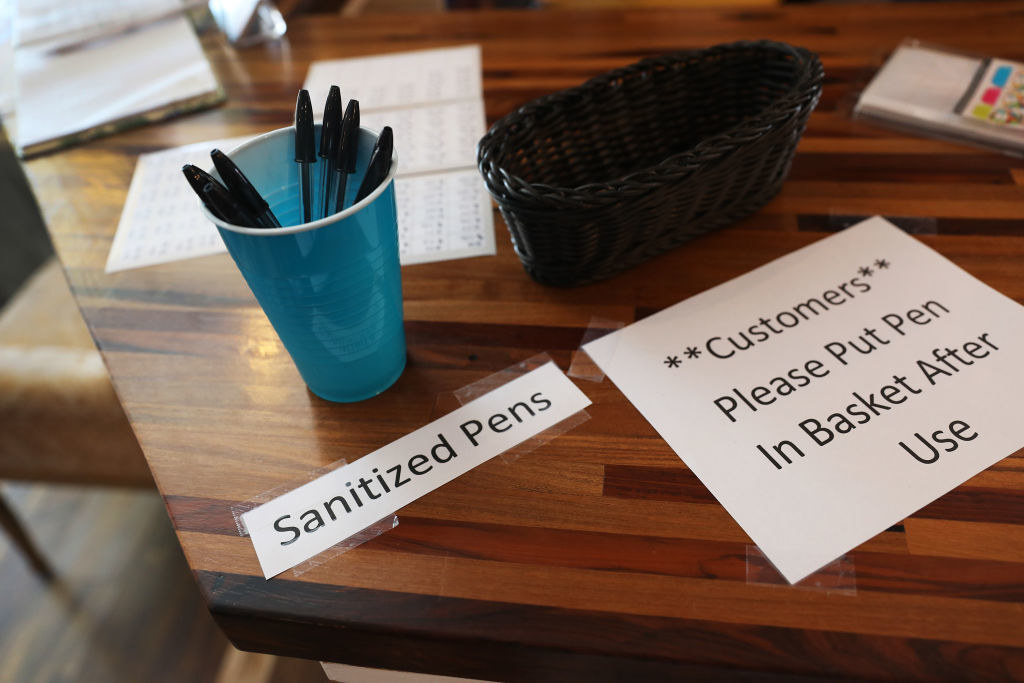 18.
Not every county in Florida is open, so small groups of people in those counties are protesting.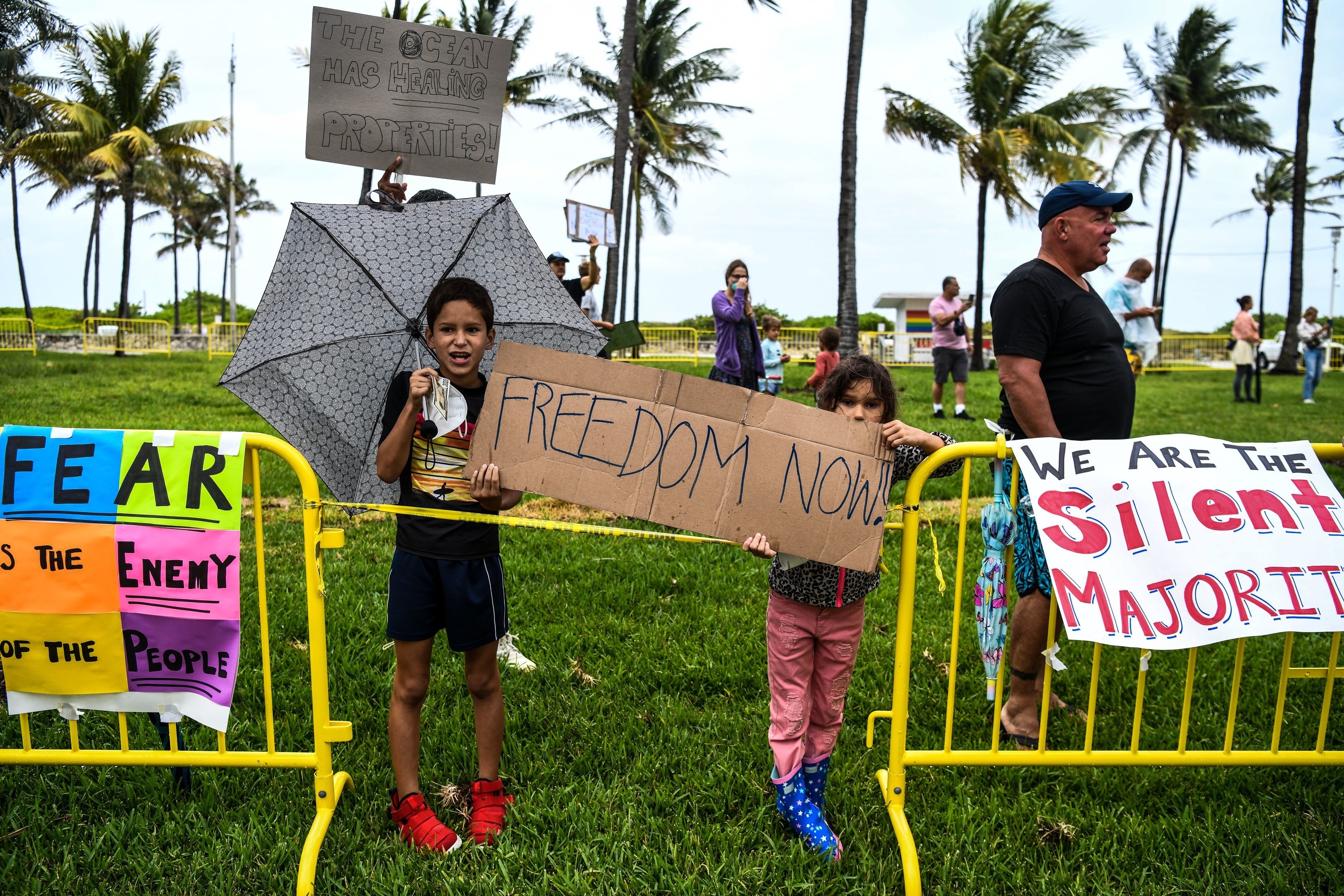 19.
Broward and Miami-Dade counties are still closed but plan to reopen soon.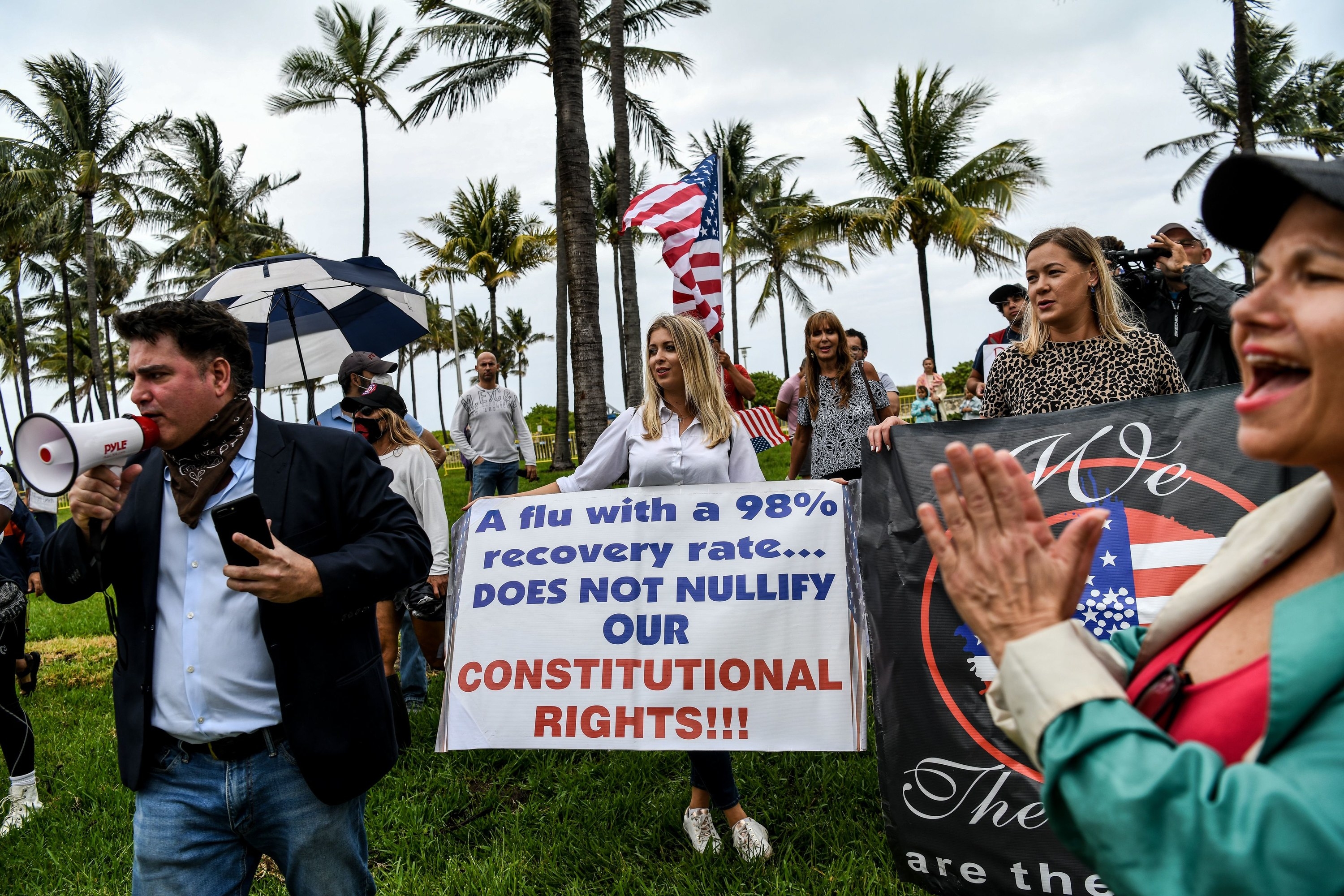 20.
That hasn't stopped people from protesting.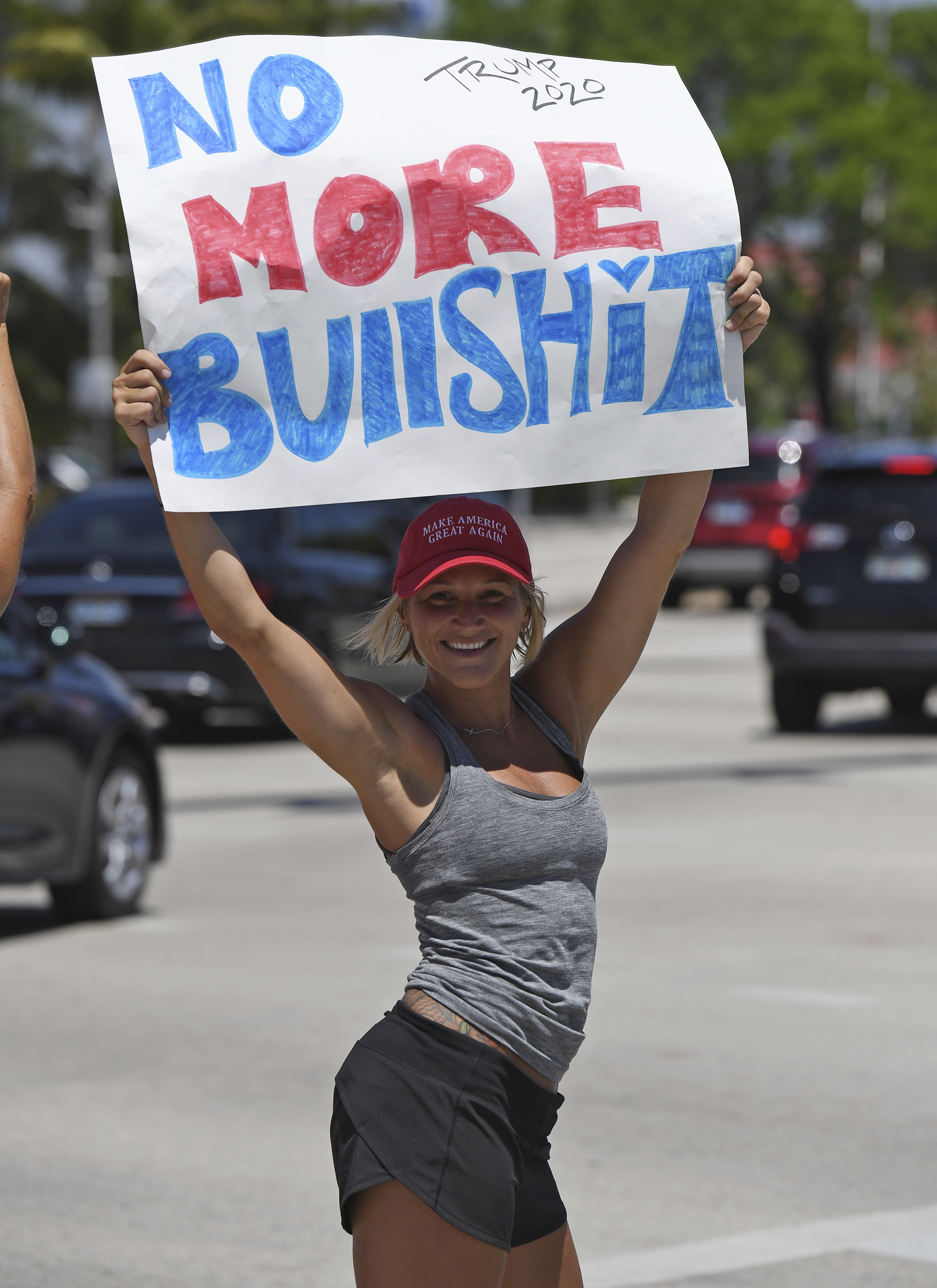 21.
There was a small protest in Fort Lauderdale over the weekend.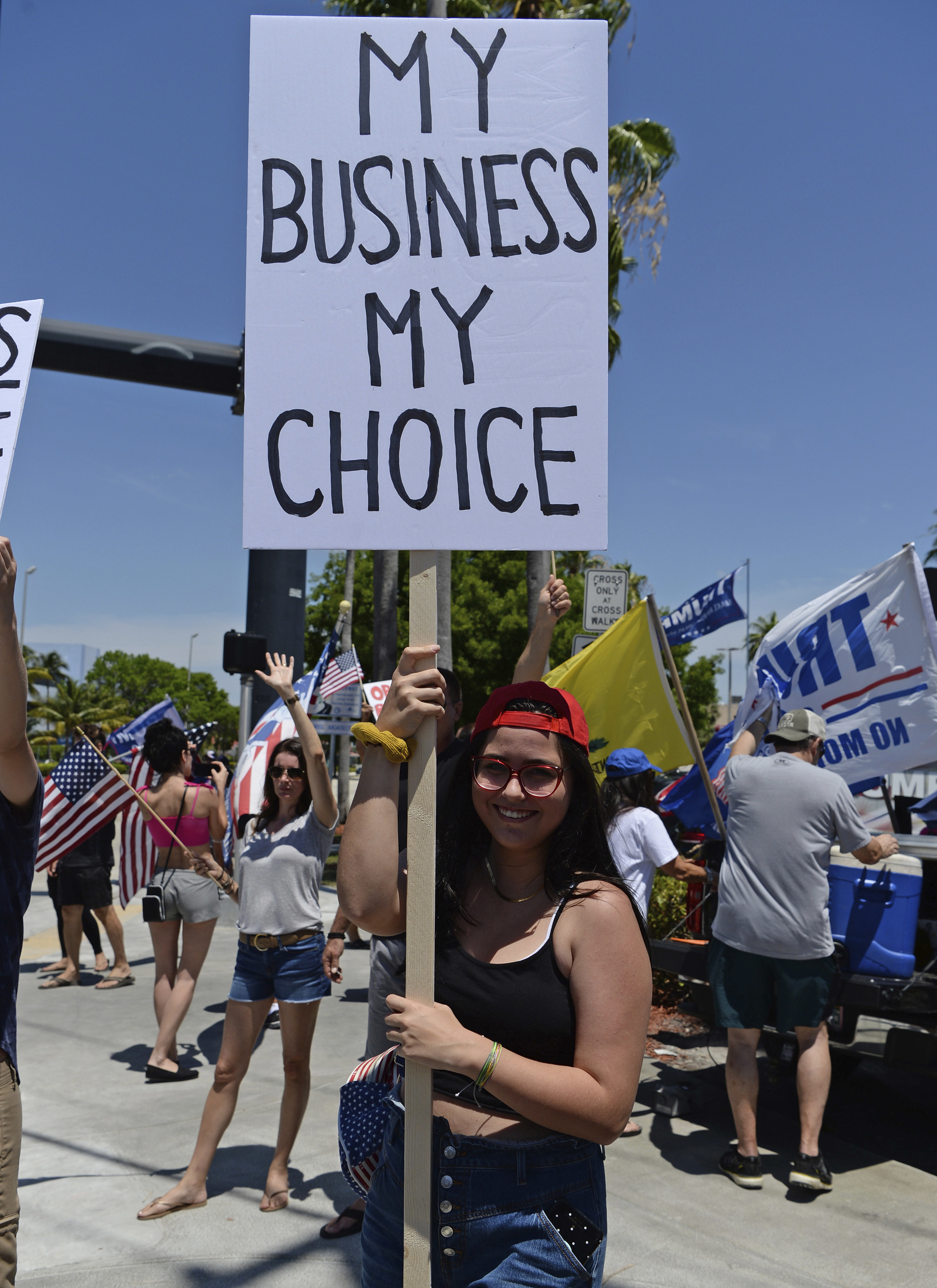 22.
A man with a wig said he needed a haircut.
24.
Spectators aren't allowed.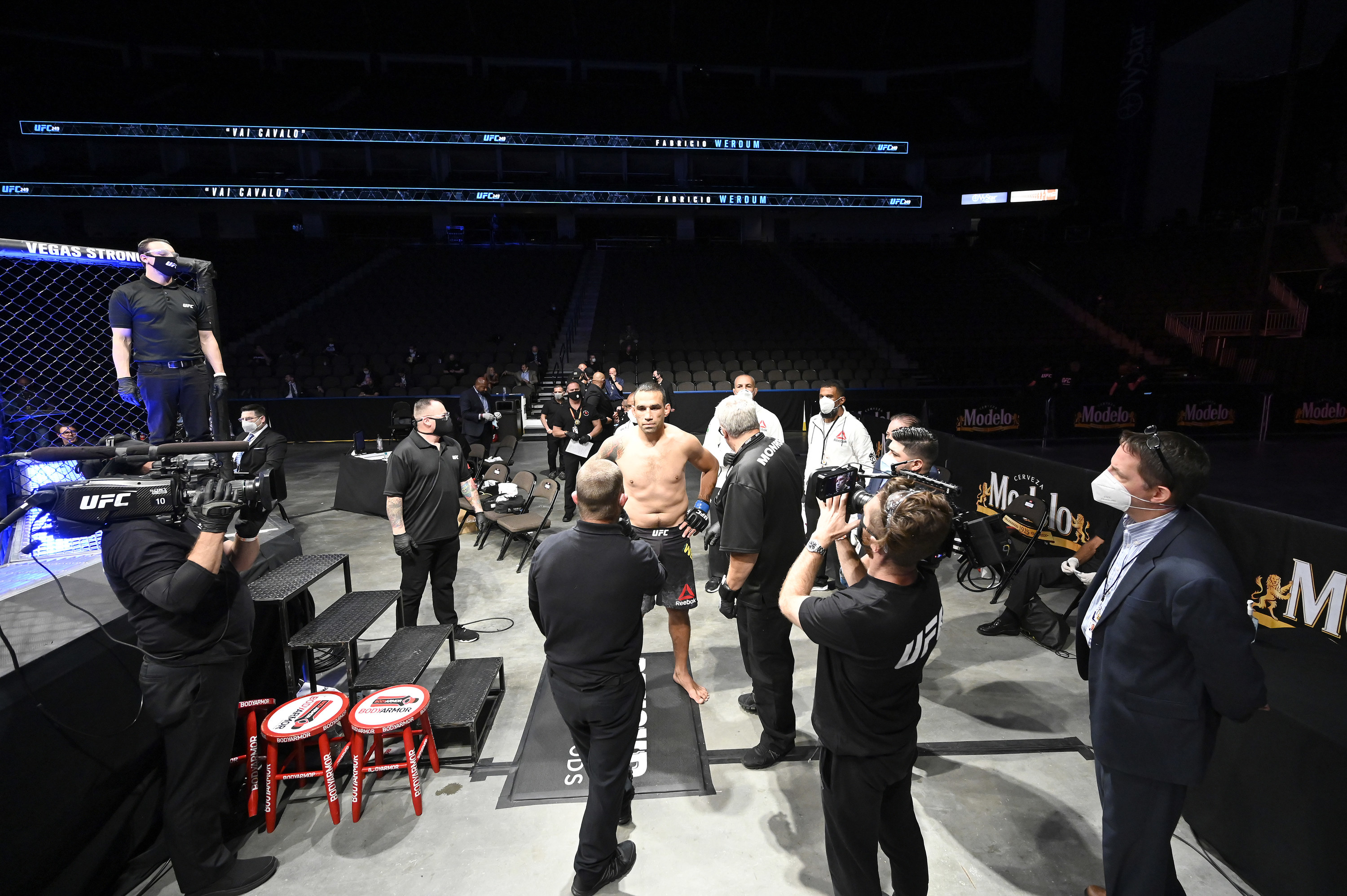 25.
But the fights still go on.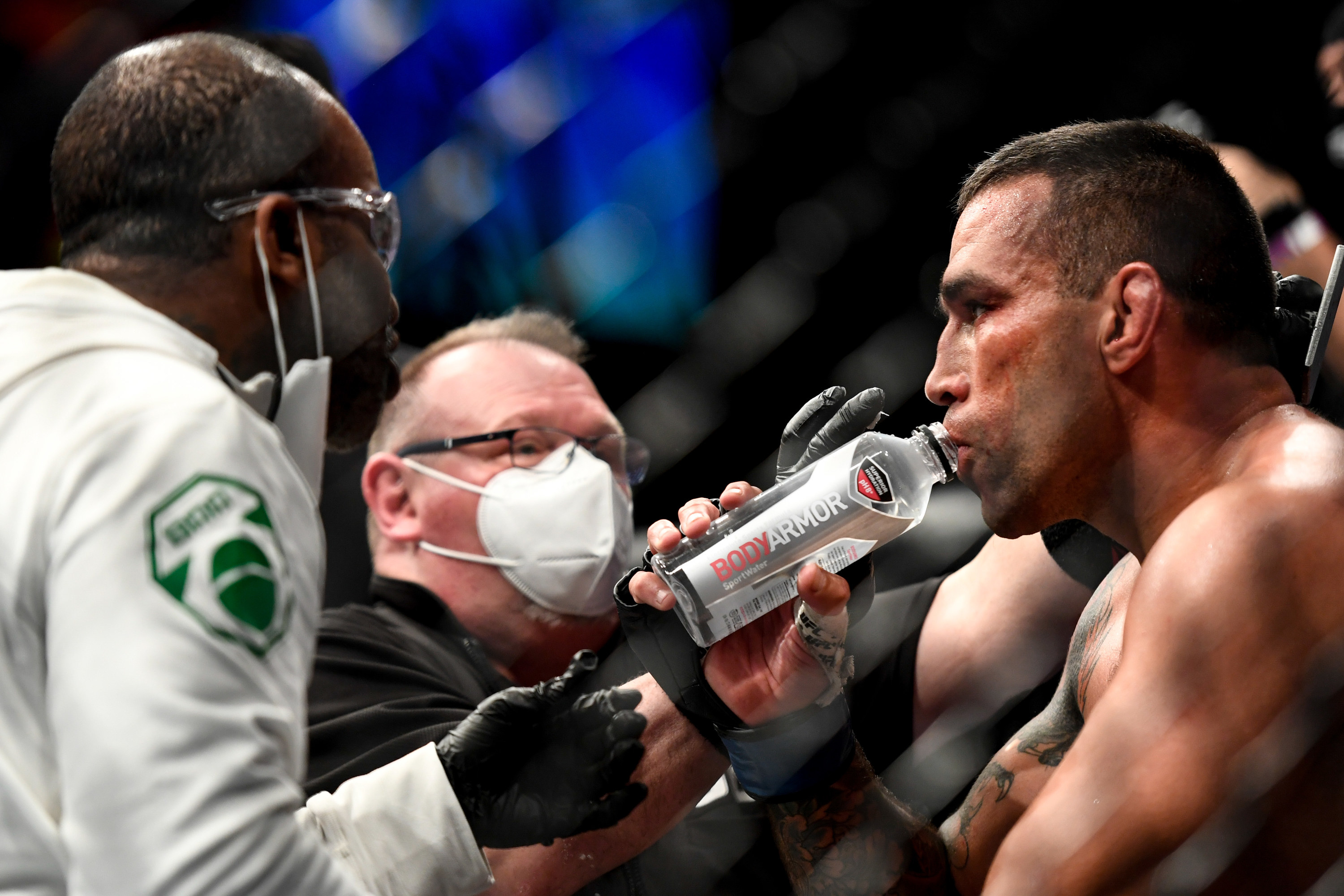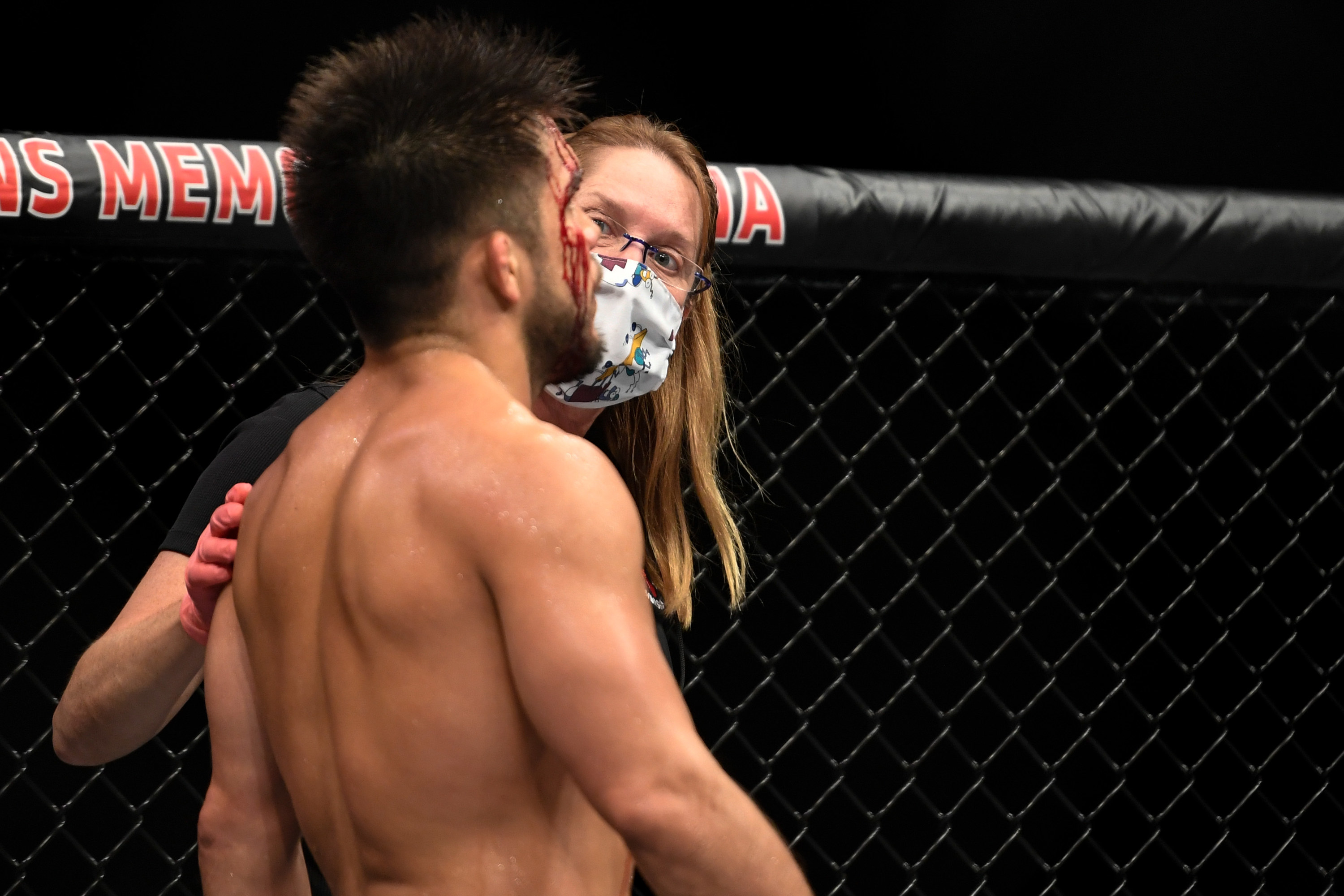 26.
Beaches in many places, but not all, are open.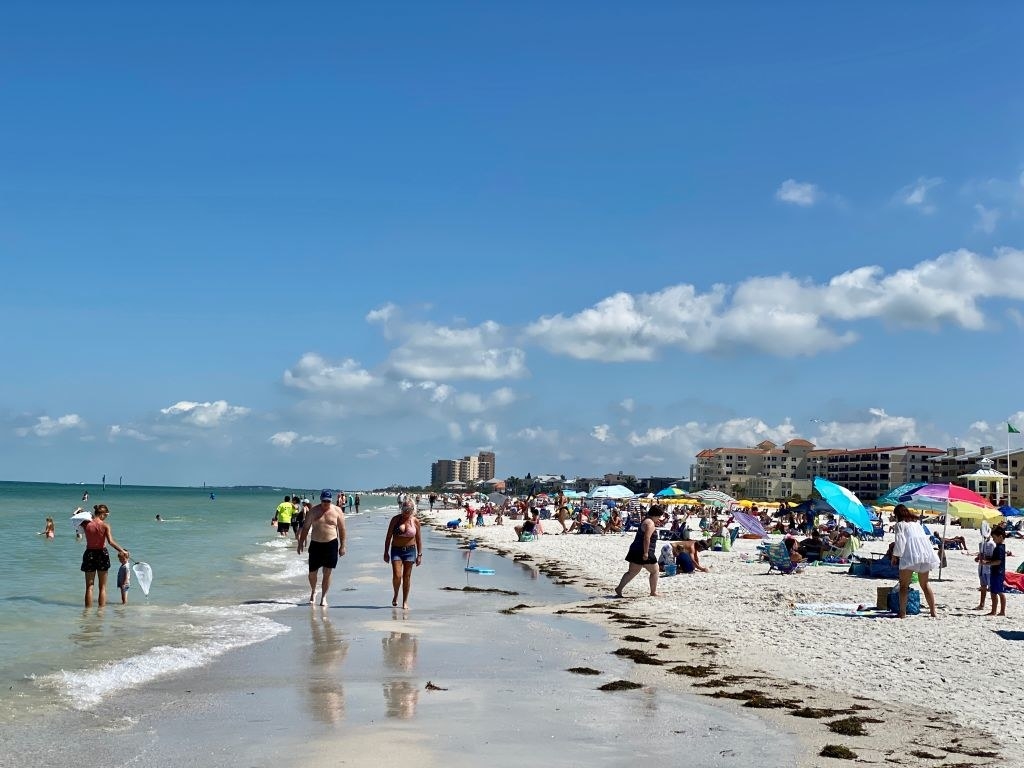 27.
Everyone must remain six feet apart.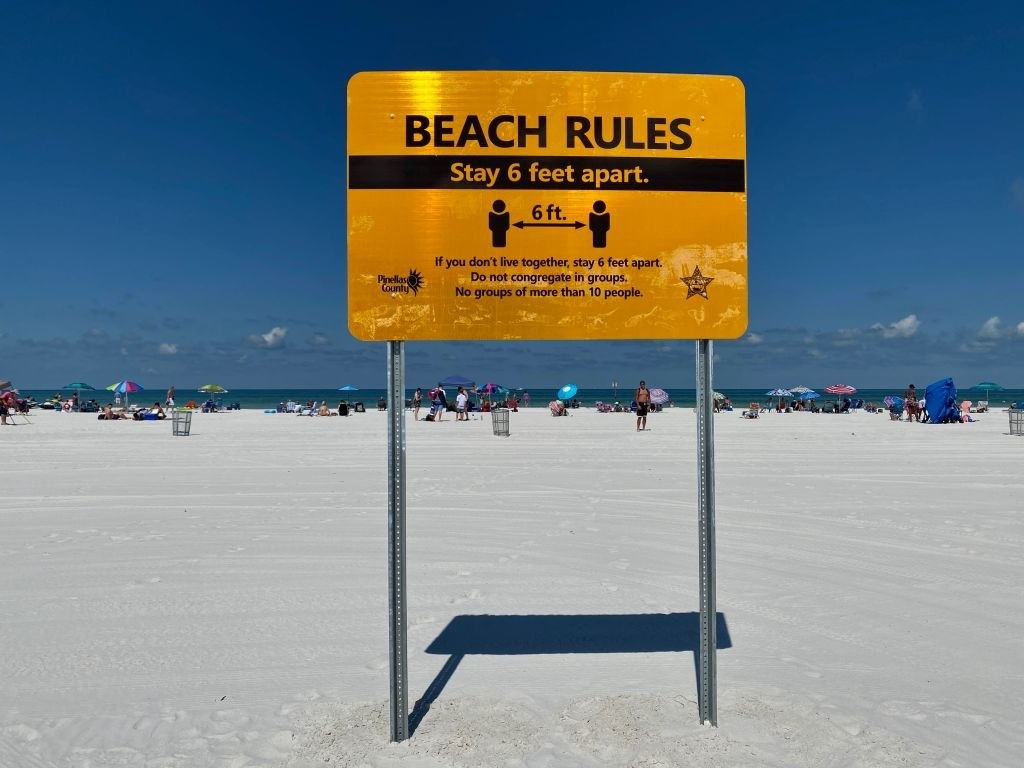 28.
Some of the beaches have signs with rules "encouraging" face masks.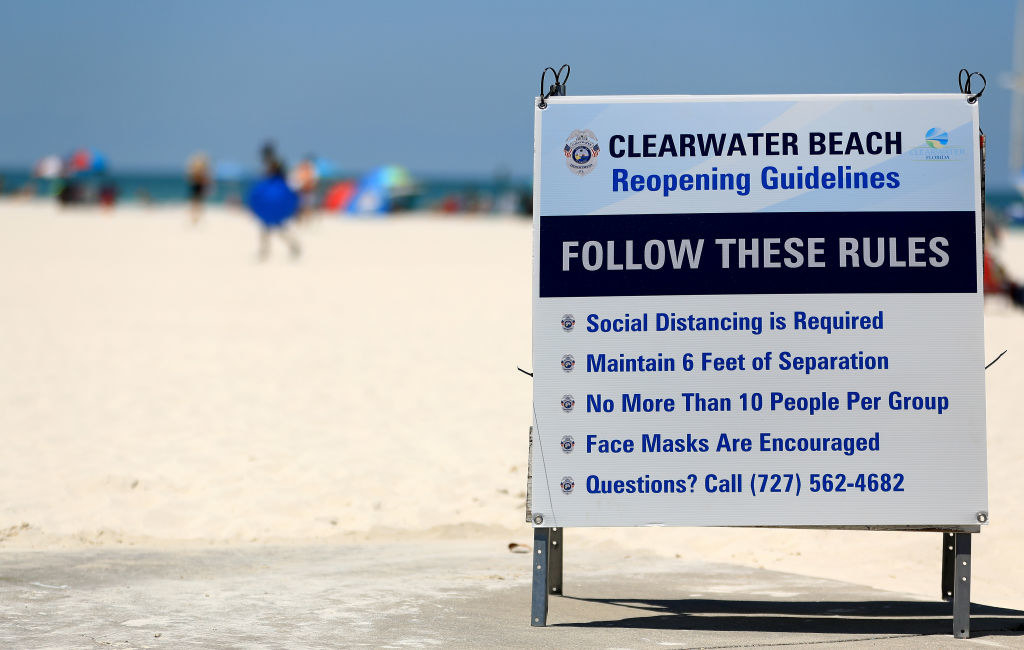 29.
This is what Clearwater Beach looked like during its reopening on May 4: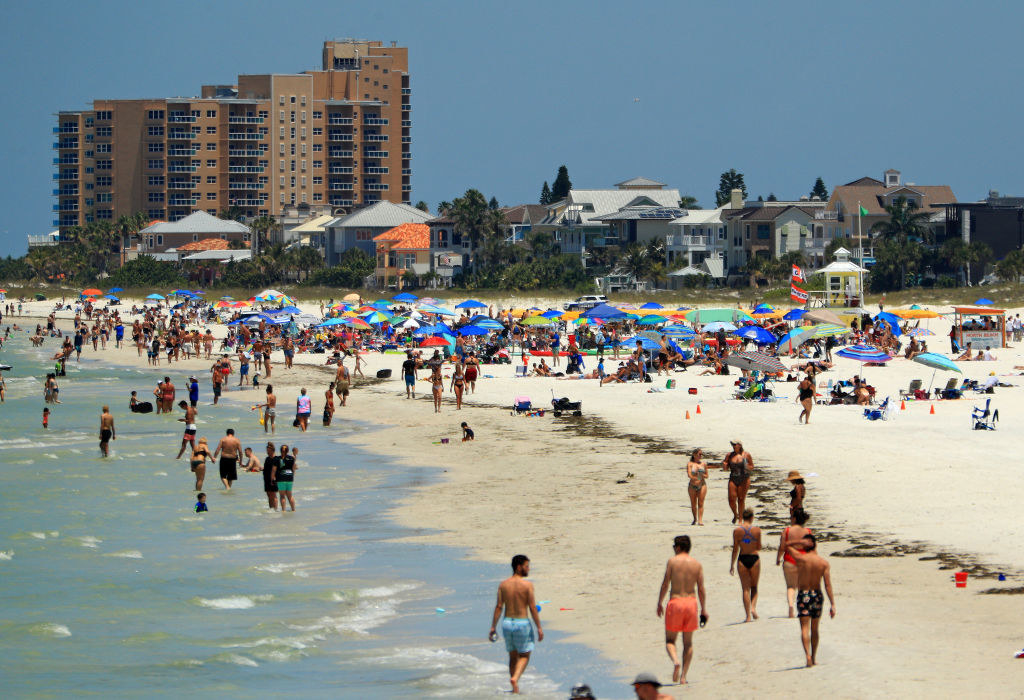 30.
As you can see, most people in these pictures aren't wearing a mask.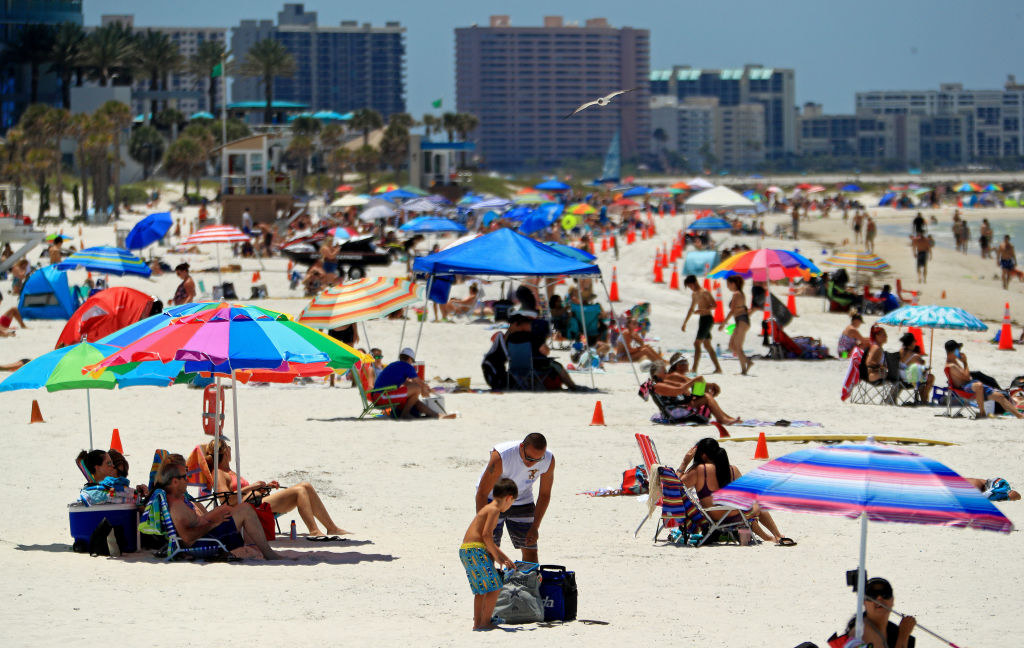 31.
In other news, the street preachers are back!
32.
Lastly, I just wanted to share this picture of a funeral procession in Miami: