18 Pictures That Show Just How Well "Social Distancing" Has Been Working In New York City
Hint: Not very well.
You've probably seen pictures of iconic New York City landmarks like Times Square empty by now.
That's because practically no one lives there.
1.
Local neighborhoods are still business as usual.
2.
Crowds on the street.
3.
Lines at Trader Joe's.
4.
Lines at Best Buy.
7.
You'd never know we were in the midst of a pandemic.
8.
Parks are crowded.
10.
Basketball courts are full.
11.
Everyone is out exercising.
12.
Tourists are shopping.
13.
They're still even operating the double decker tour buses.
14.
Some subway cars are still crowded.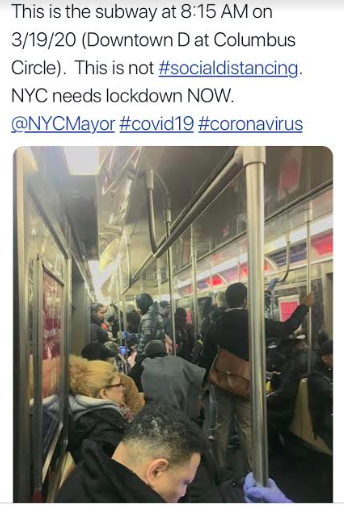 16.
It's just business as usual in NYC.
17.
Social distancing is working so well here.
Update:
A tweet has been replaced of a crowded train car with another tweet of a crowded train car because the original tweet of a crowded train car might have not been in NYC.