3.
Sisqo enthusiastically holding a Sisqo branded thong with purple-tinted sunglasses.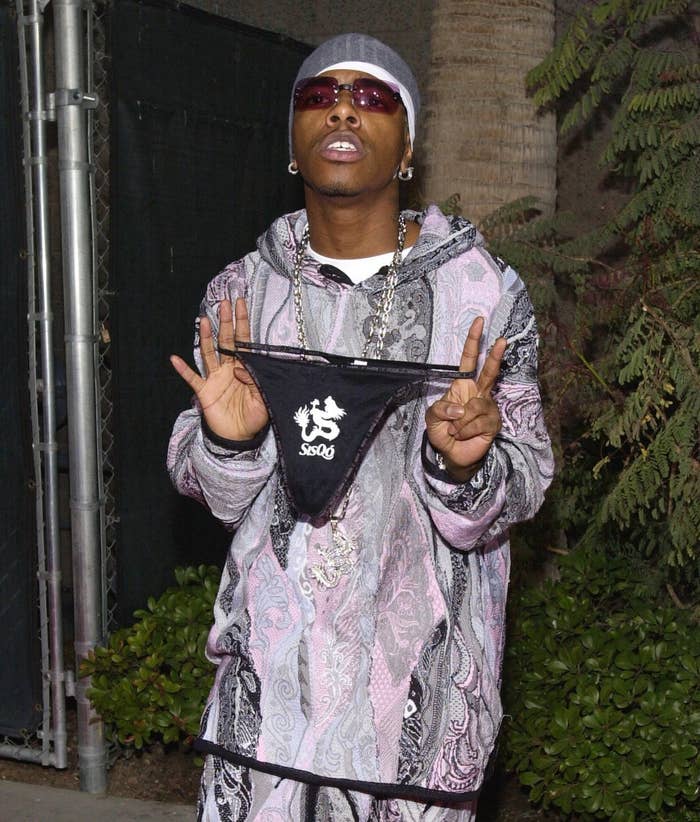 4.
Farrah Franklin trying to get her five seconds of airtime talking to Rebecca Romijn-Stamos at MTV's Spring Break covered in denim while Beyoncé just stares like...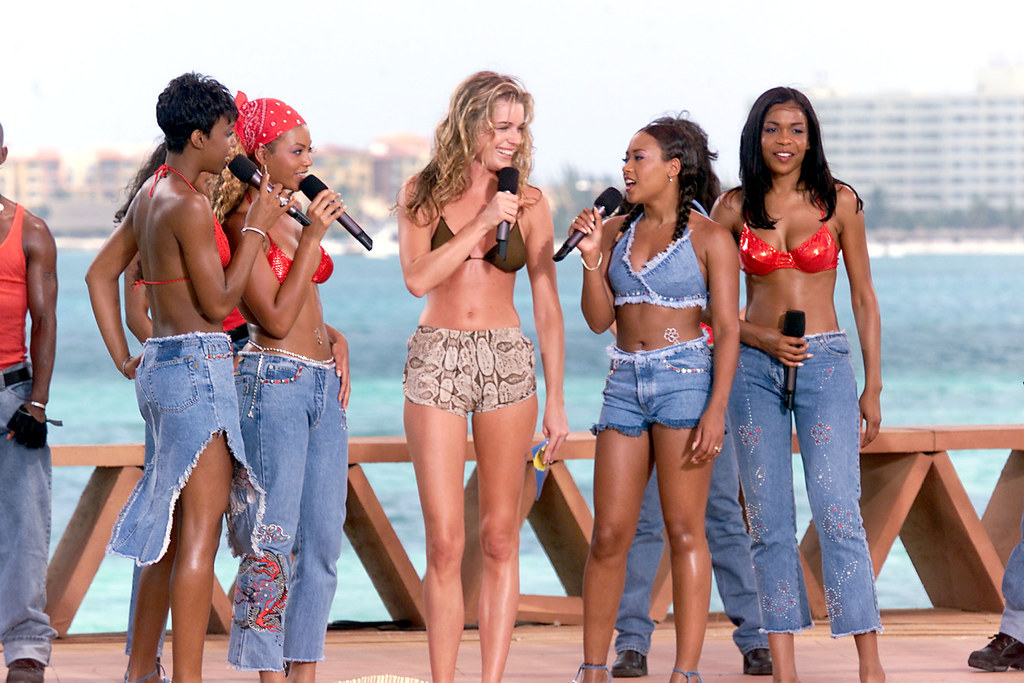 5.
...
6.
And Michelle's like...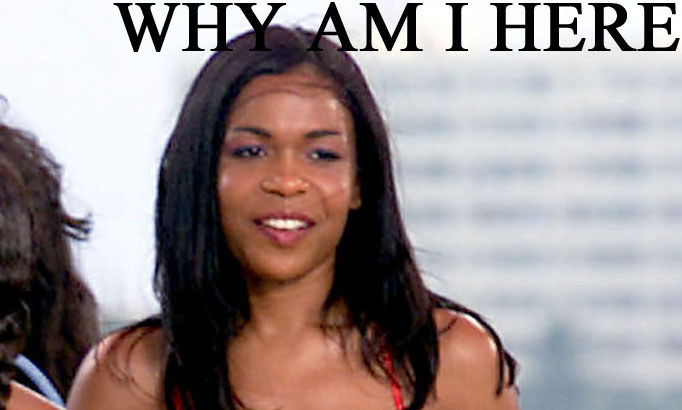 8.
Here's another, this time with Billy's chunky highlights and sunglasses.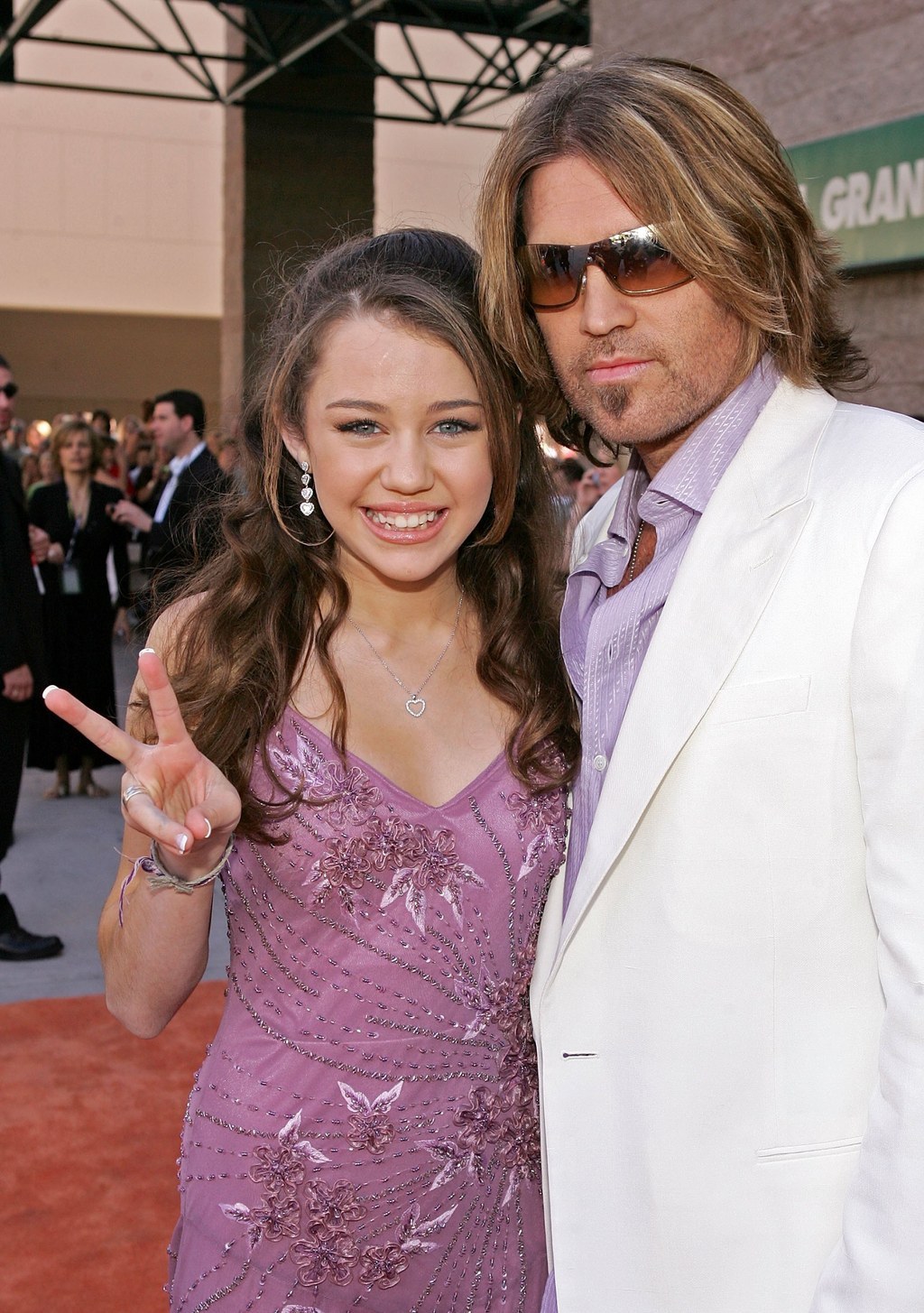 10.
Hilary Duff and Aaron Carter sharing a ~tender moment~ on the red carpet of The Lizzie McGuire Movie.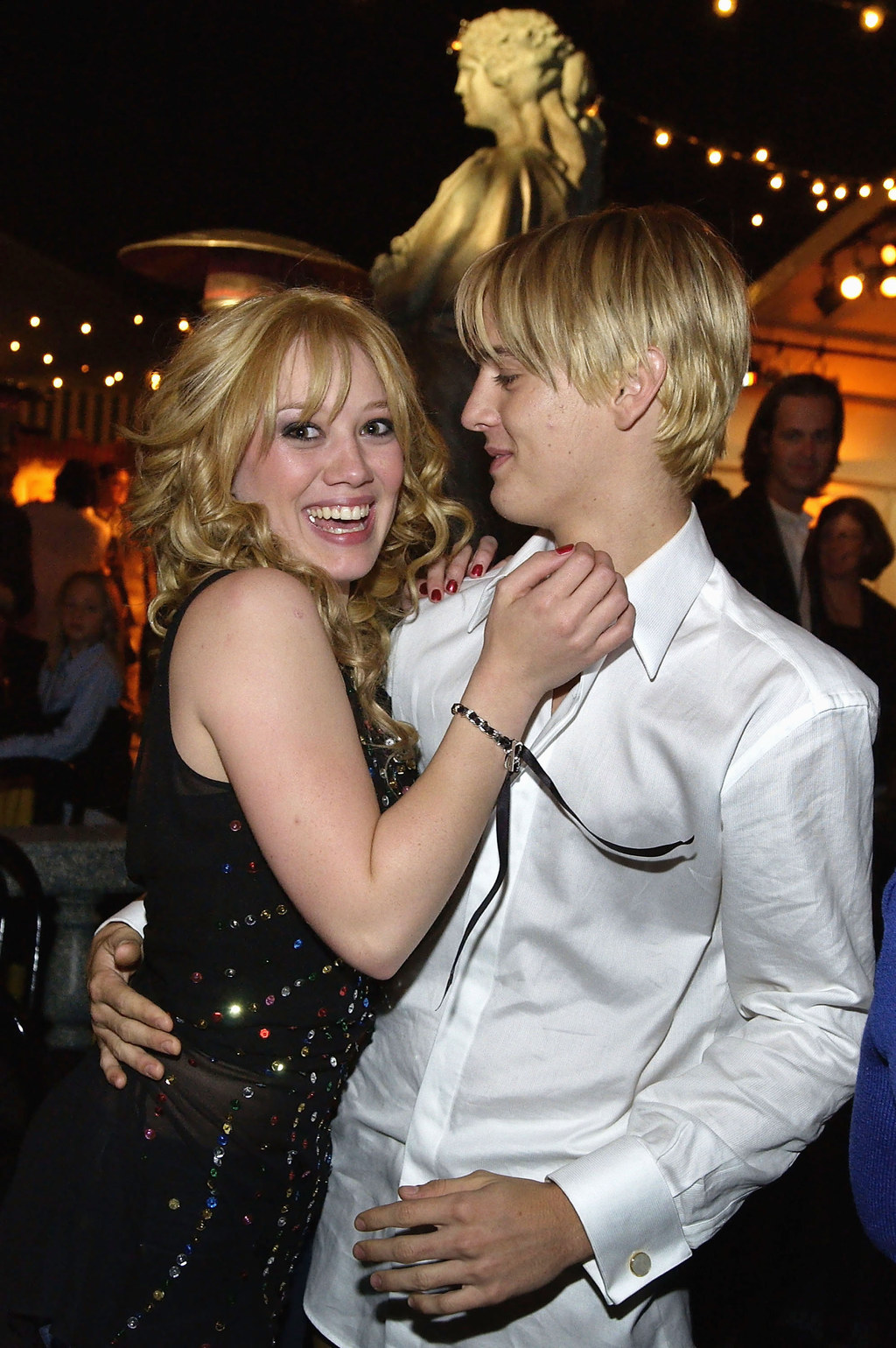 11.
Ashton Kutcher, wearing a trucker hat, about to kiss Brittany Murphy.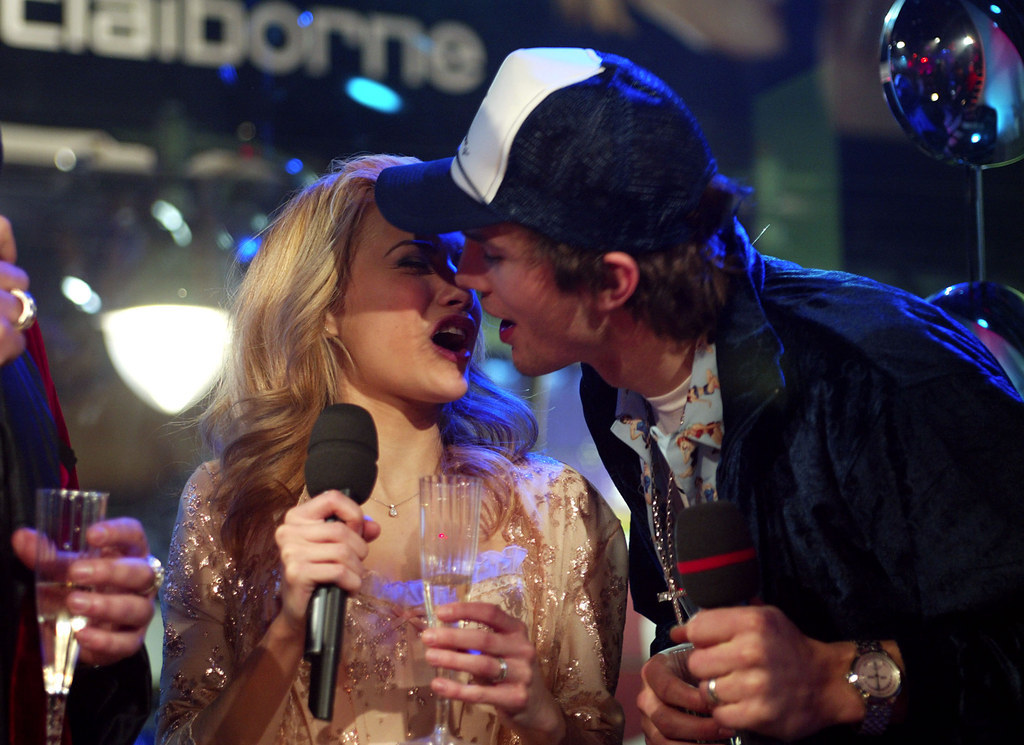 12.
Jennifer Lopez staring at Justin Timberlake and Halle Berry in the TRL studios.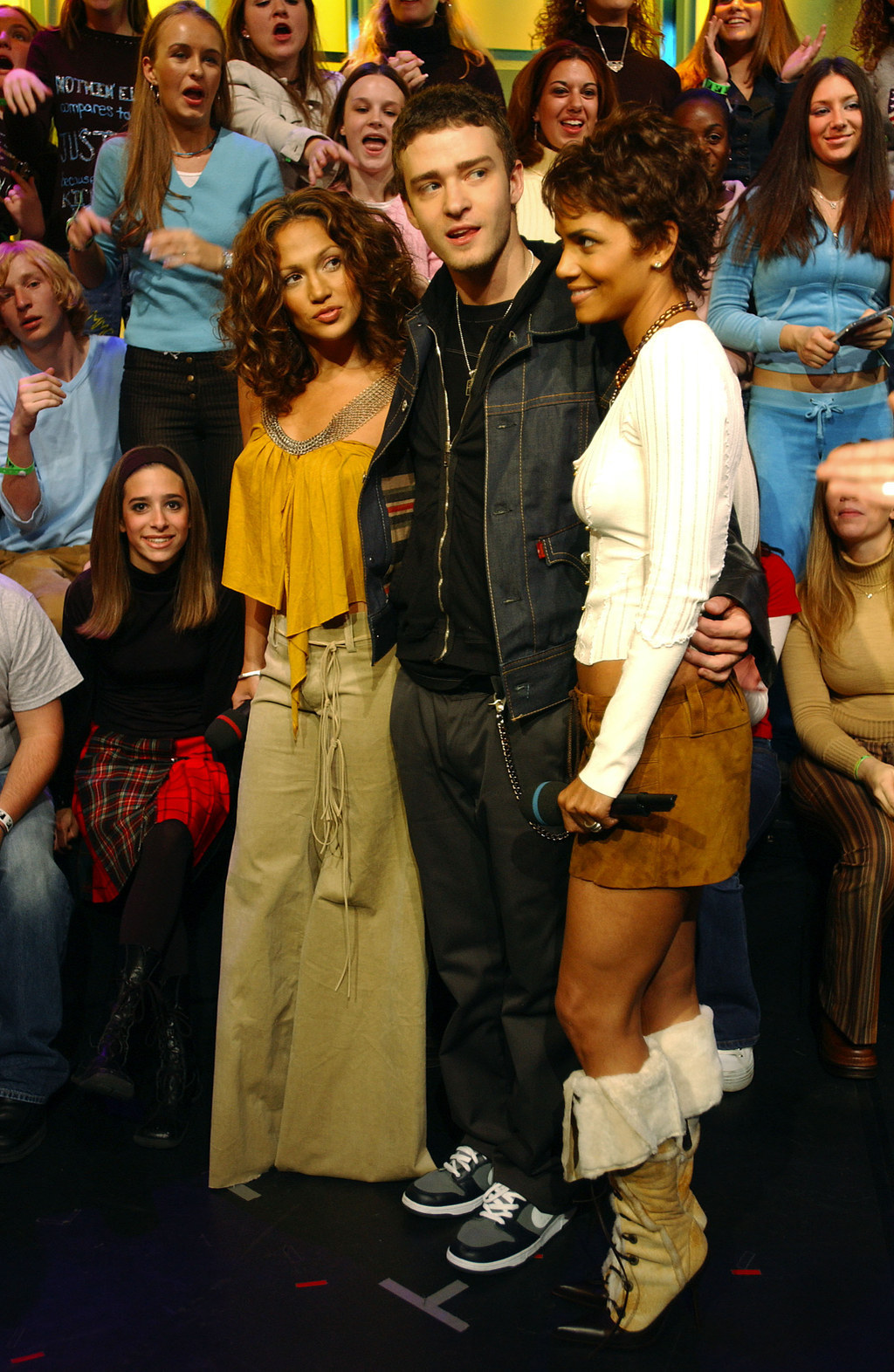 13.
A shirtless Fat Joe cuddles a very uncomfortable Ashanti.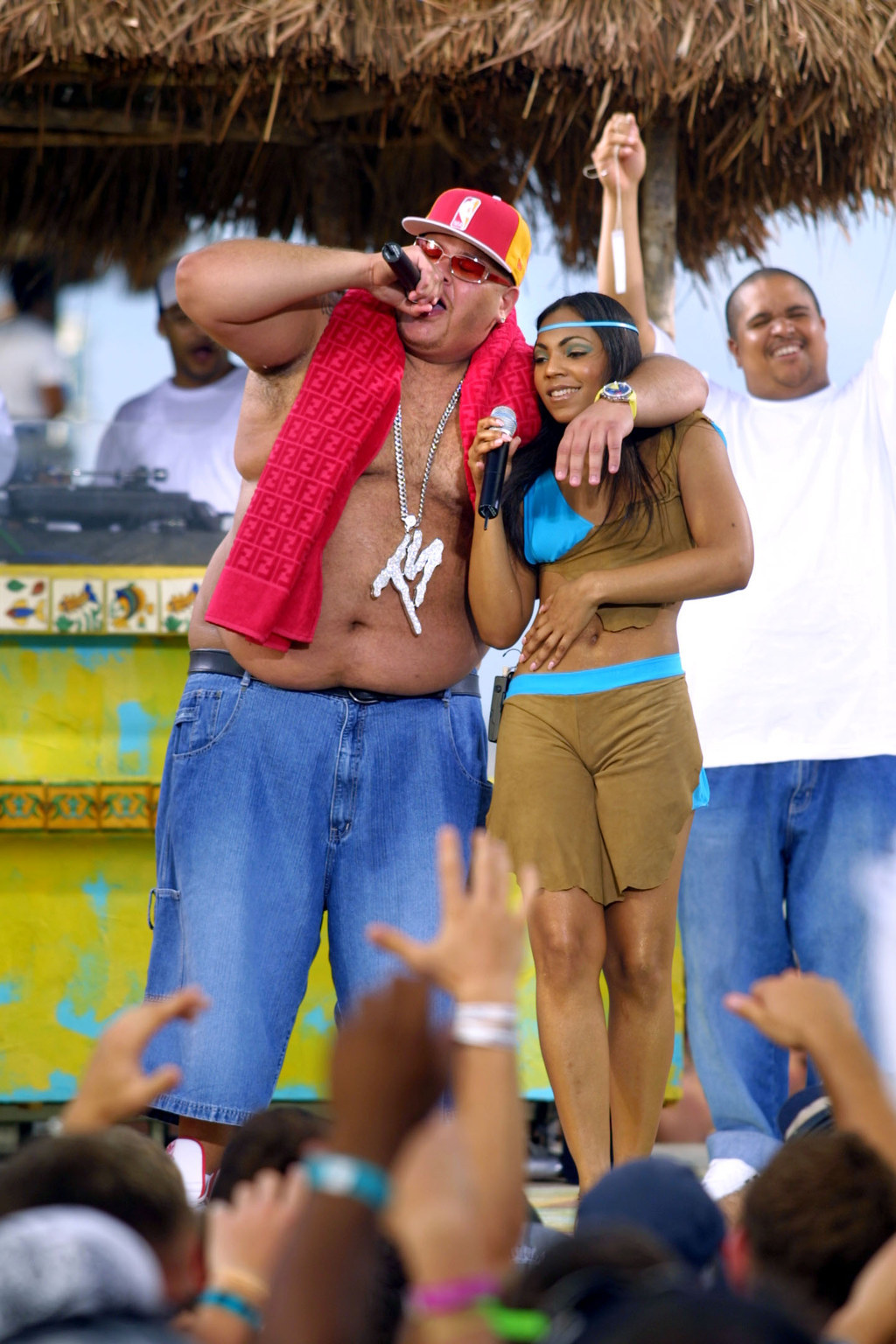 14.
Eminem and "Dirrty" Christina being awkward.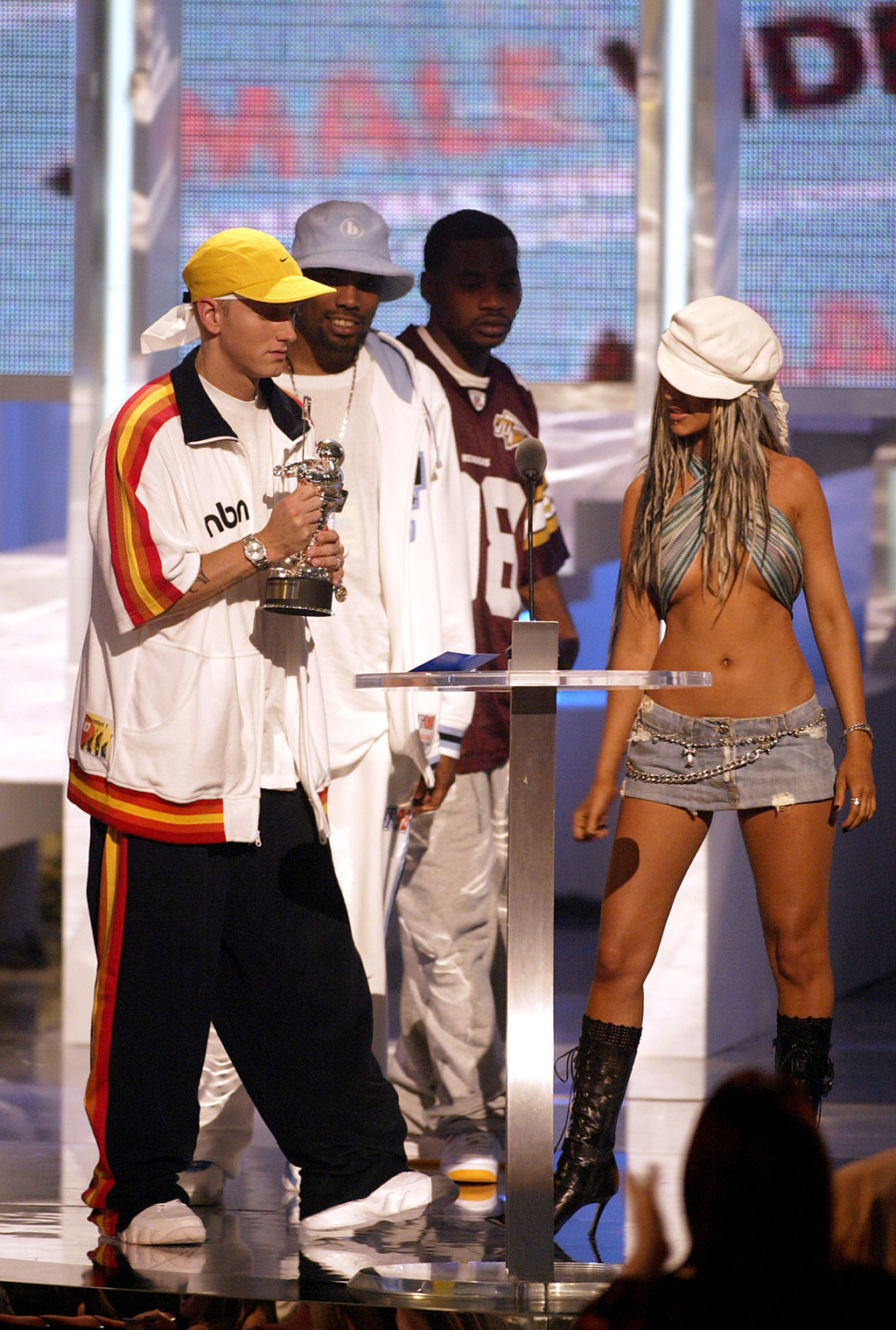 15.
A very tanned Ryan Seacrest stands with a red Simon Cowell and a chunky-highlighted Kelly Clarkson.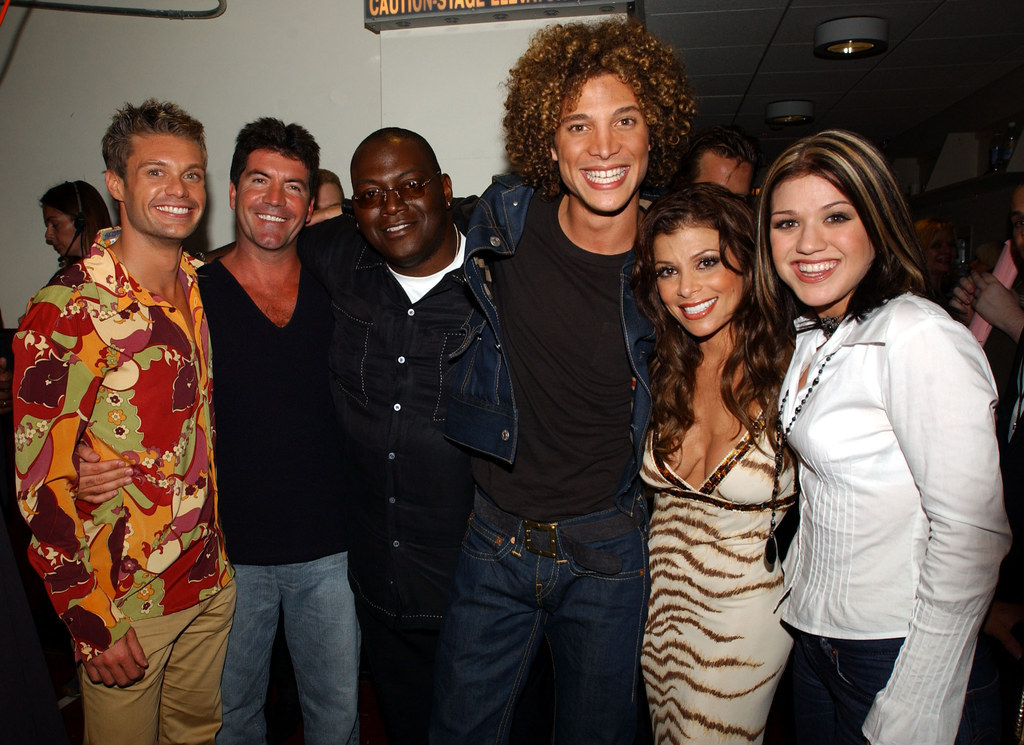 16.
Jimmy Fallon wears a big fake mole while imitating Enrique Iglesias at the VMAs.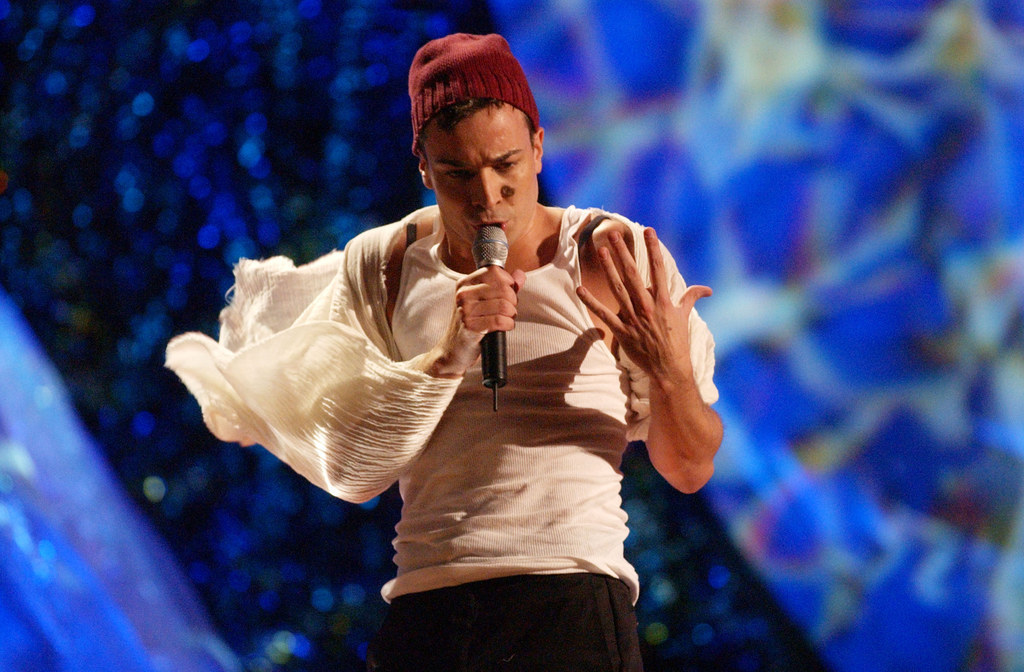 17.
A Band-Aid-wearing Nelly shakes hands with Justin Timberlake in a Coors Light shirt, large velvety hat, and a loose "Avril-esque" tie.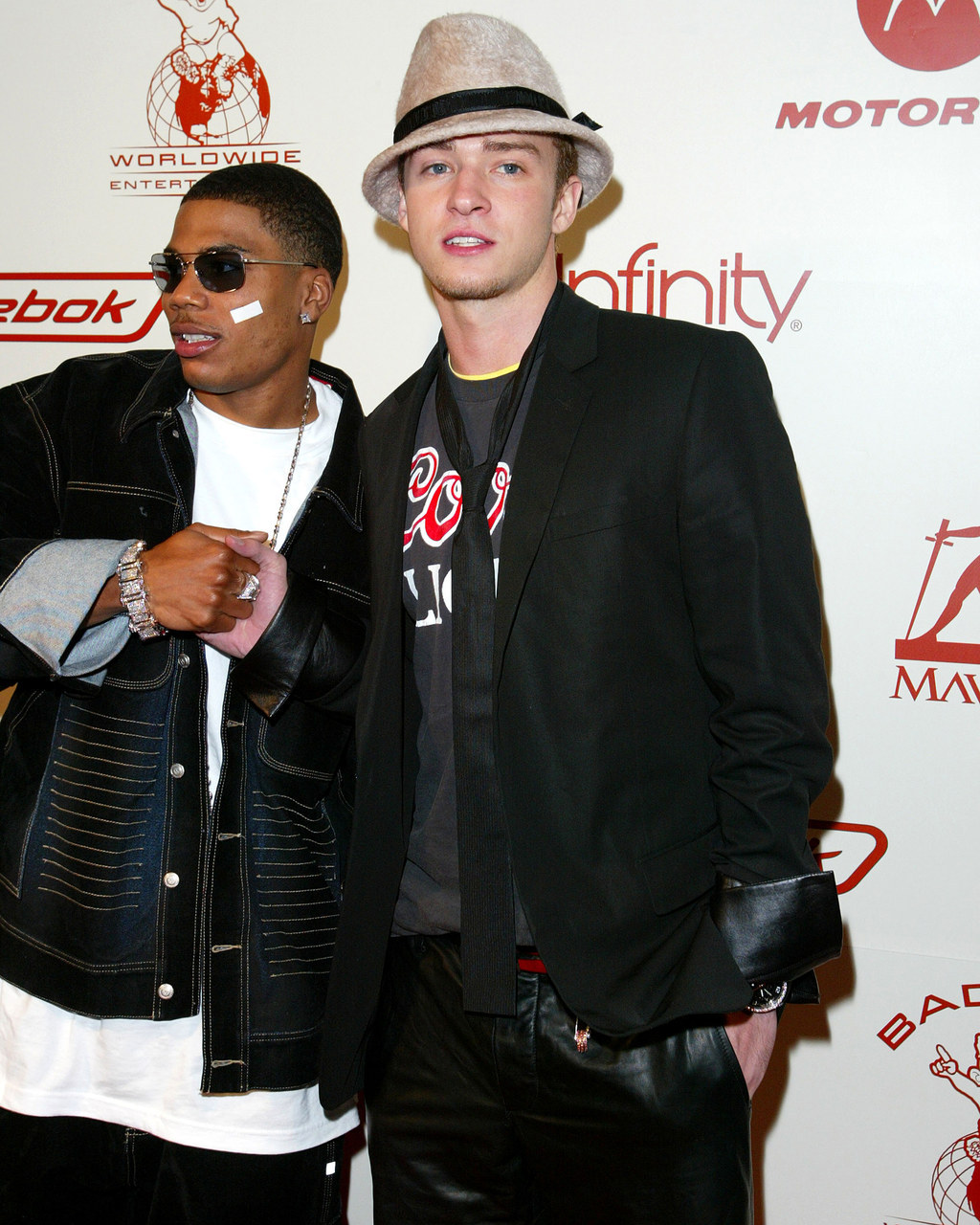 18.
Avril Lavigne and a pre-Fashion Police Kelly Osbourne perfecting the faux-punk trend of the early '00s.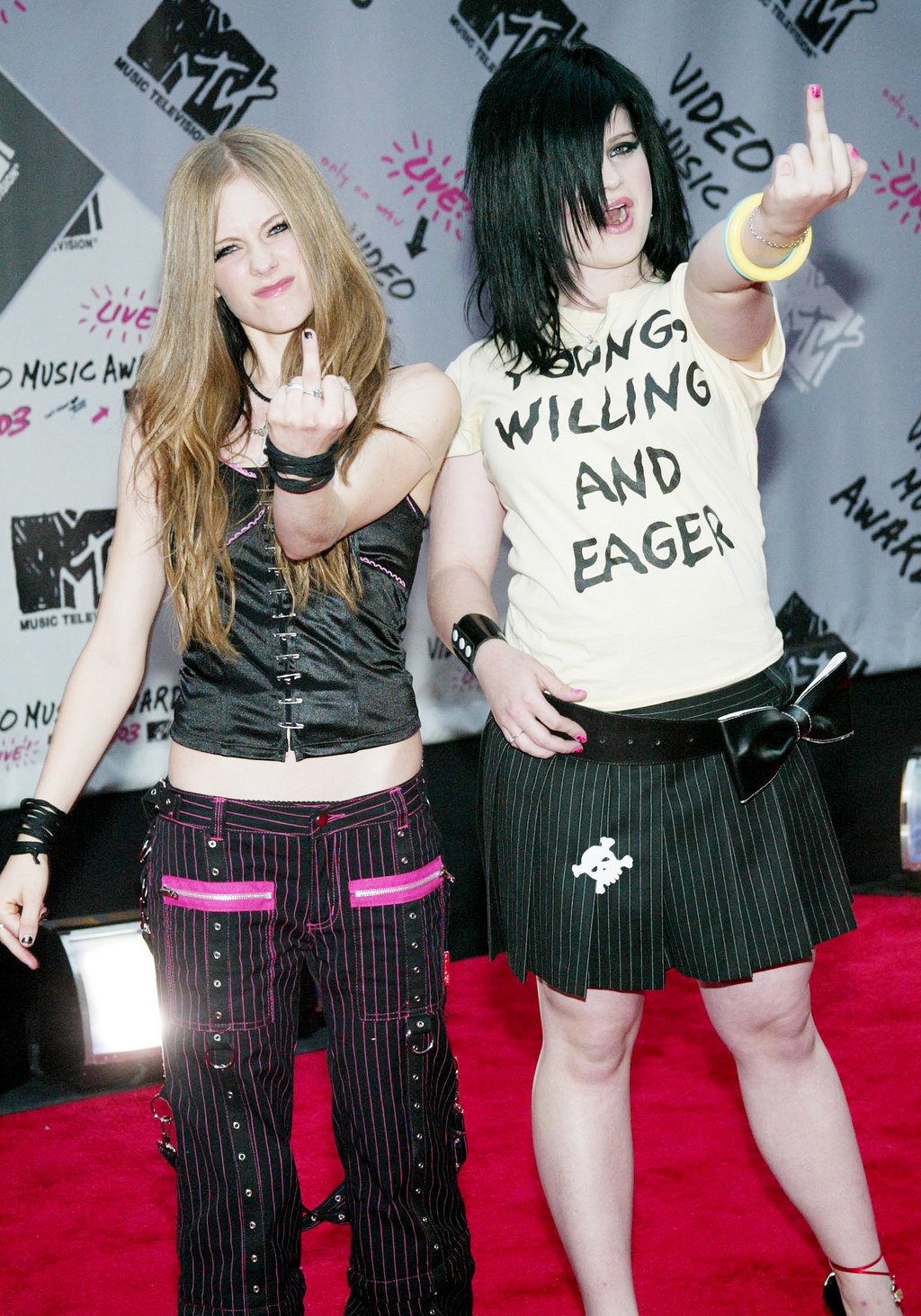 19.
Beyoncé, Carson Daly, and Mike Meyers promote Austin Powers 3 in the TRL studios.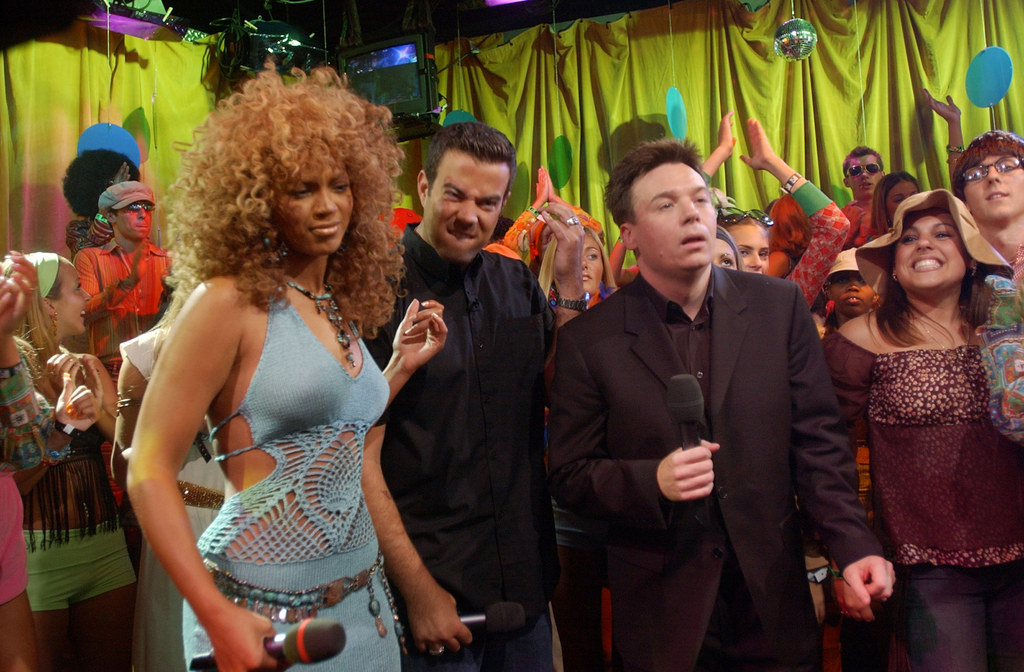 20.
Freddie Prinze Jr. with some super-cute orange + oval sunglasses.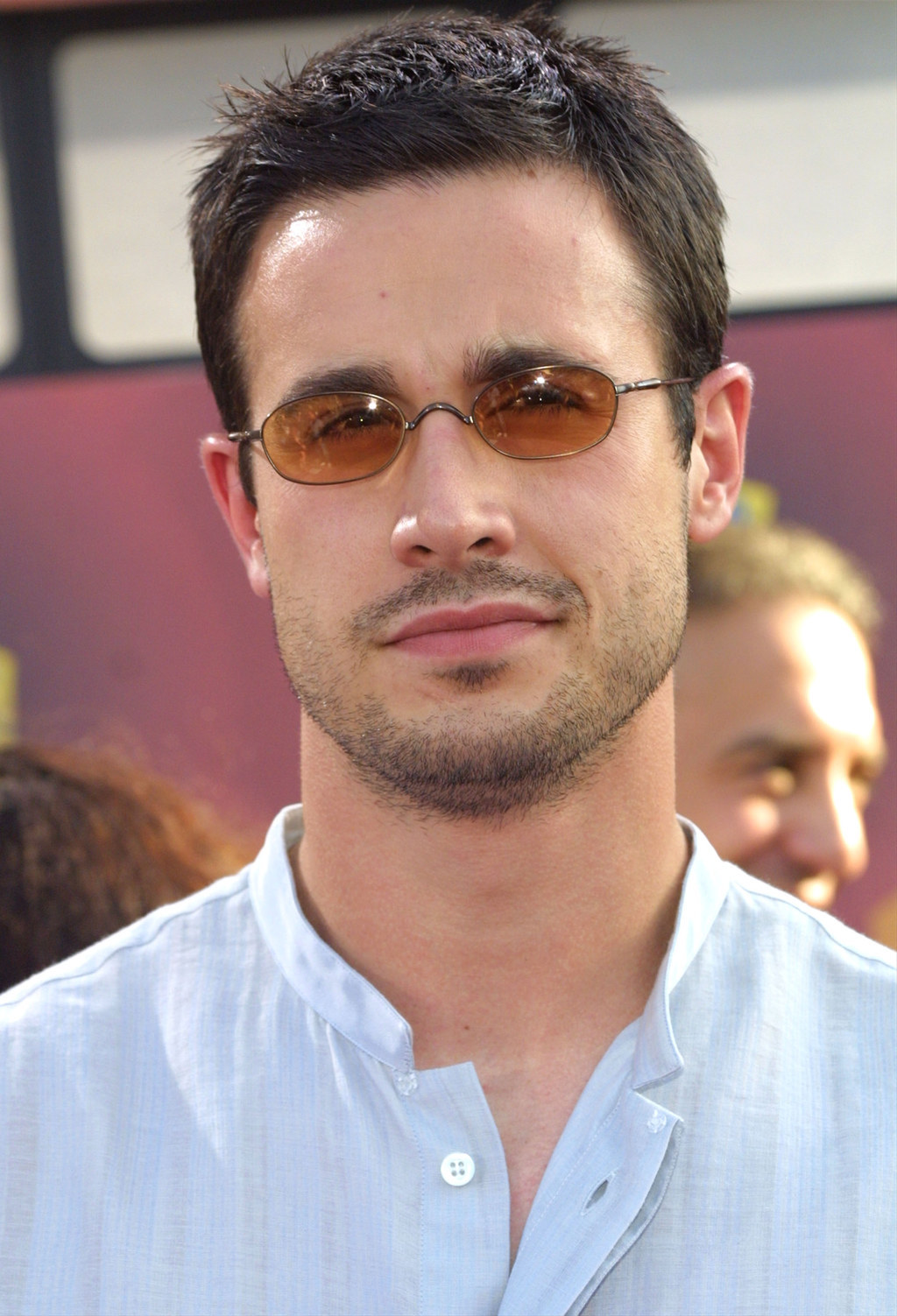 21.
Tantina.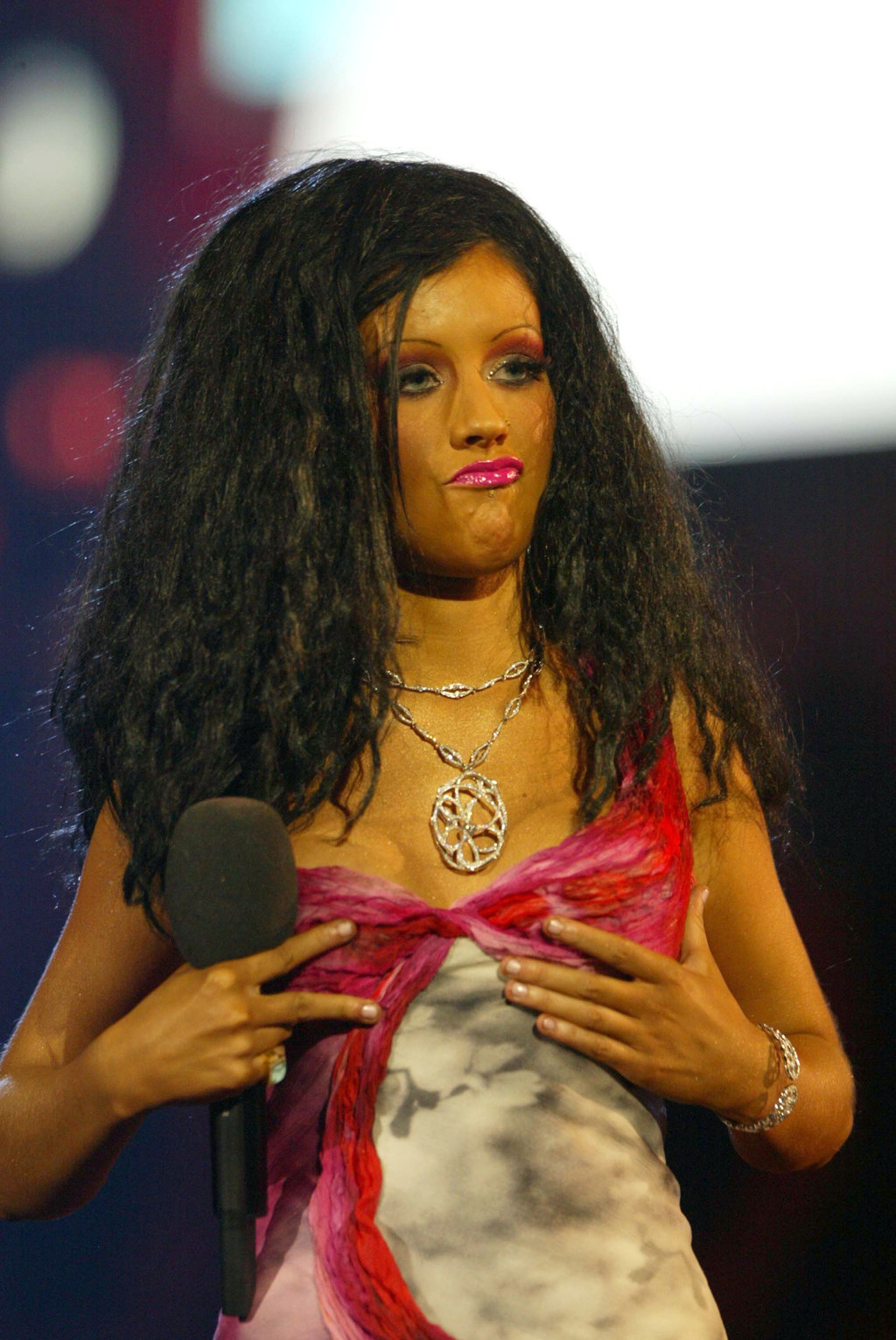 22.
Tantina, this time with her signature leather chaps.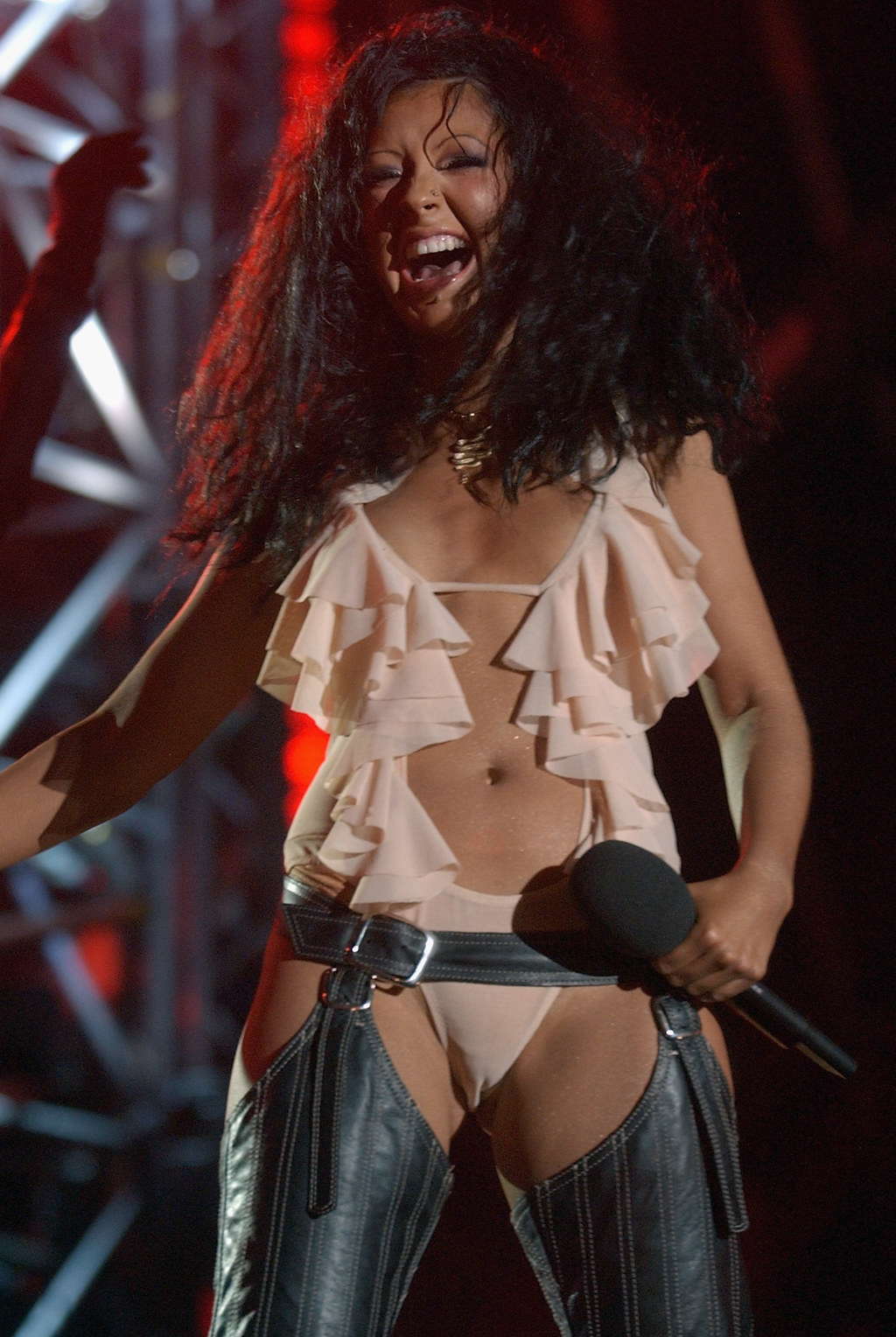 23.
Jessica Simpson being presented a shitload of tuna.
24.
Lil Jon, a crunk cup, Hilary Duff, and Jason Biggs.
25.
Lindsay Lohan with distressed, flared jeans.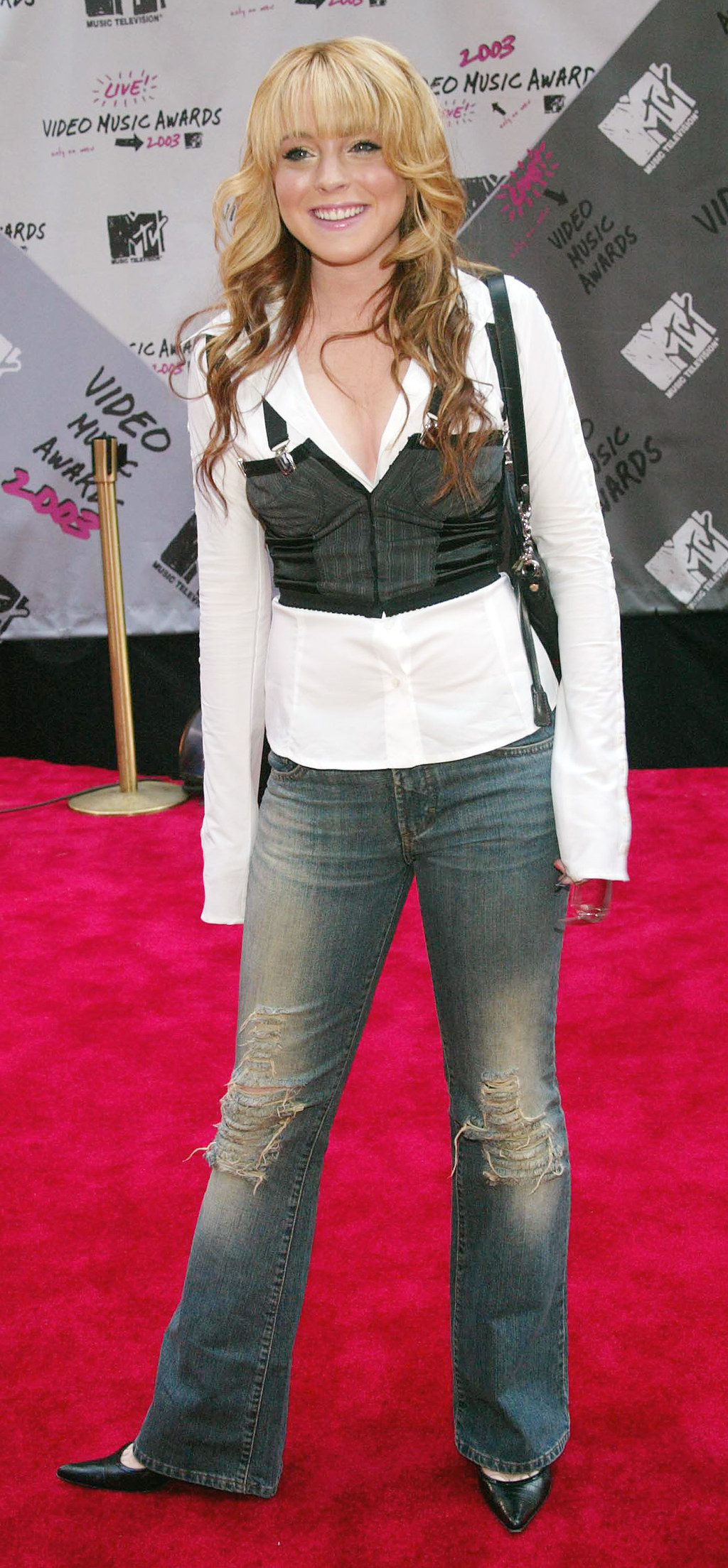 26.
Nick and Jessica before shit hit the fan.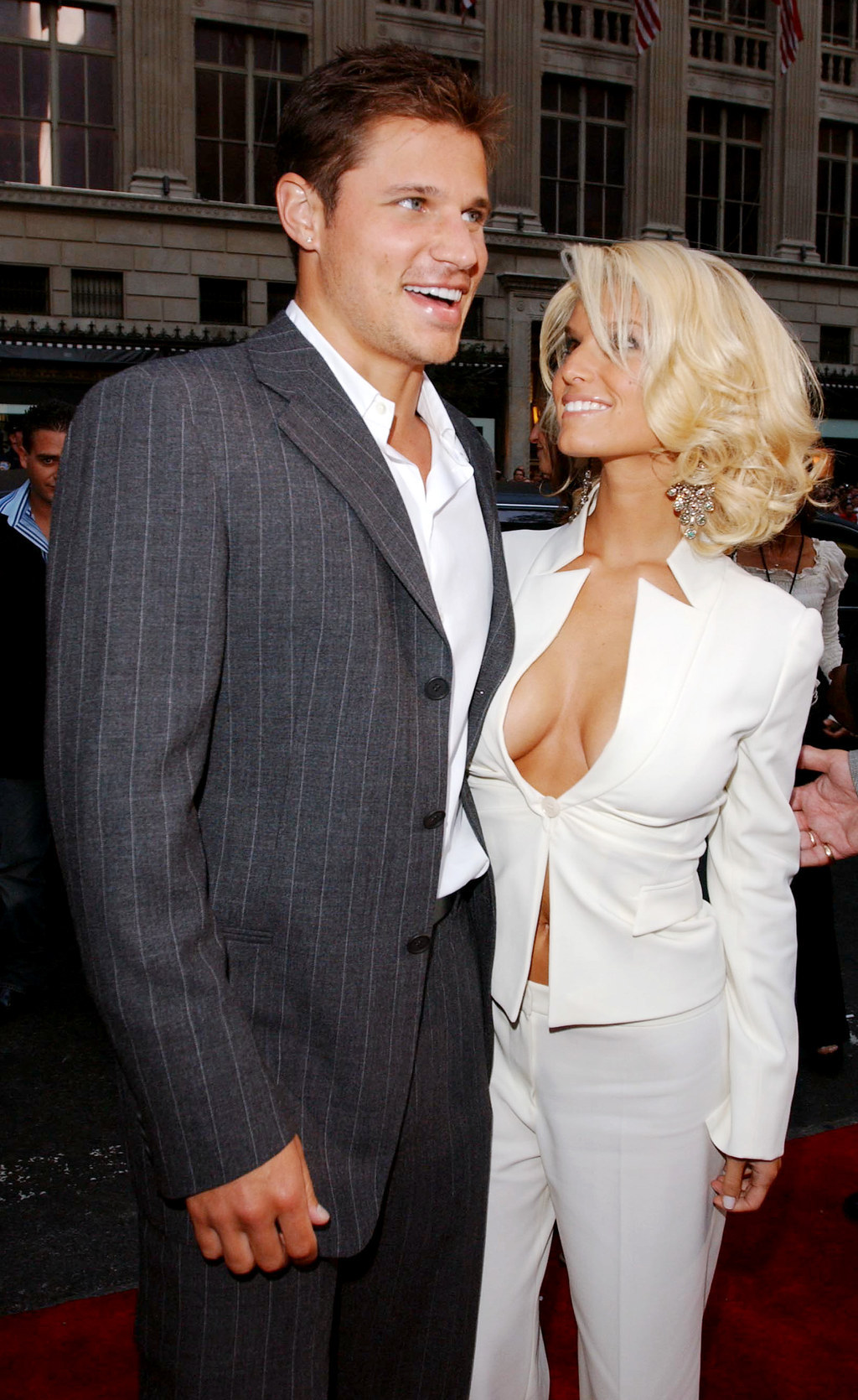 27.
Nick Carter, Ashanti, and a giant Polaroid of both of them.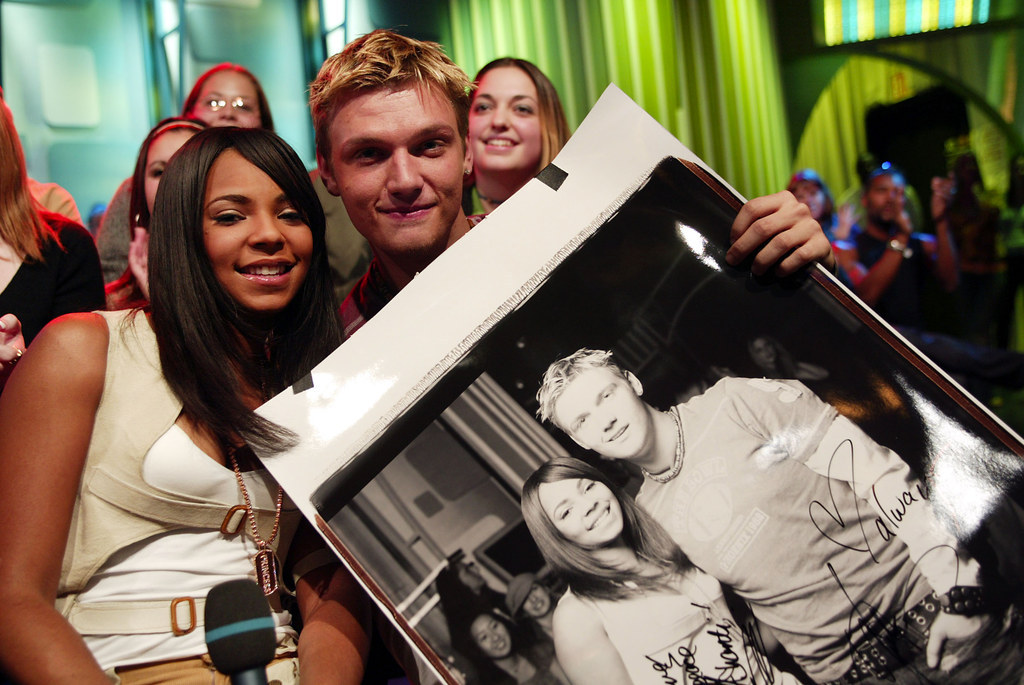 28.
A ribbed-sweatered Frankie Muniz awkwardly standing with Amanda Bynes.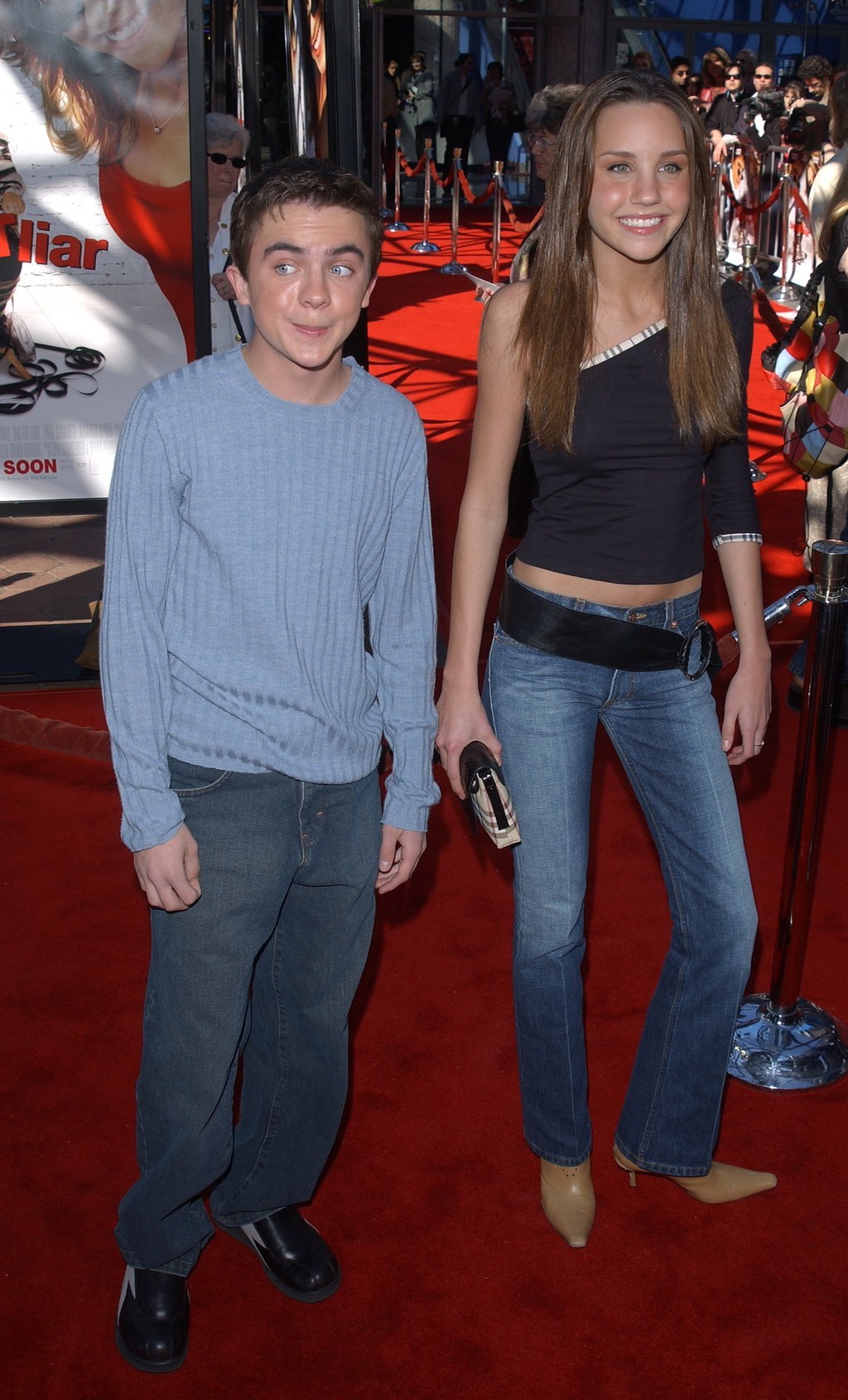 29.
Hugh Jackman with those sunglasses and THAT HAIR.
30.
The ladies marmalade.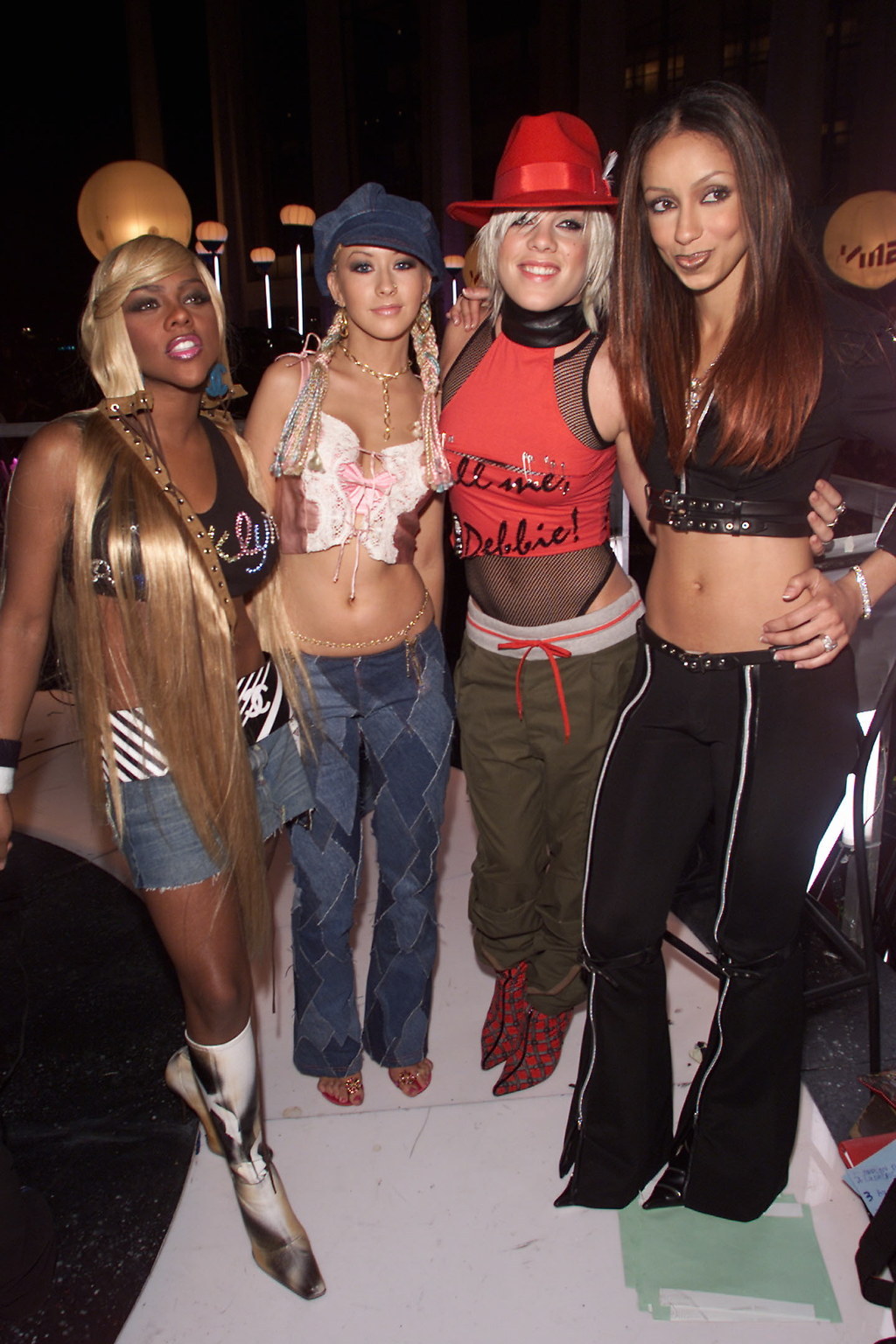 31.
Justin Timberlake at work.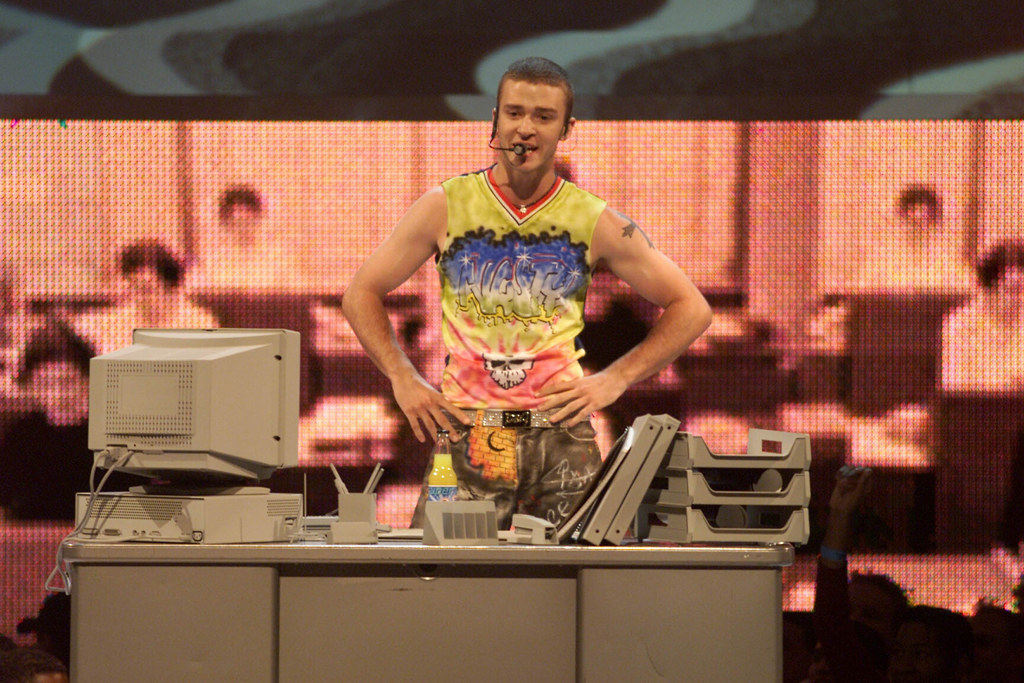 32.
Solange, Jessica Simpson, Eve, Nelly, Destiny's Child, Dream, AND 3LW (!!!!!!!!!!!!!!).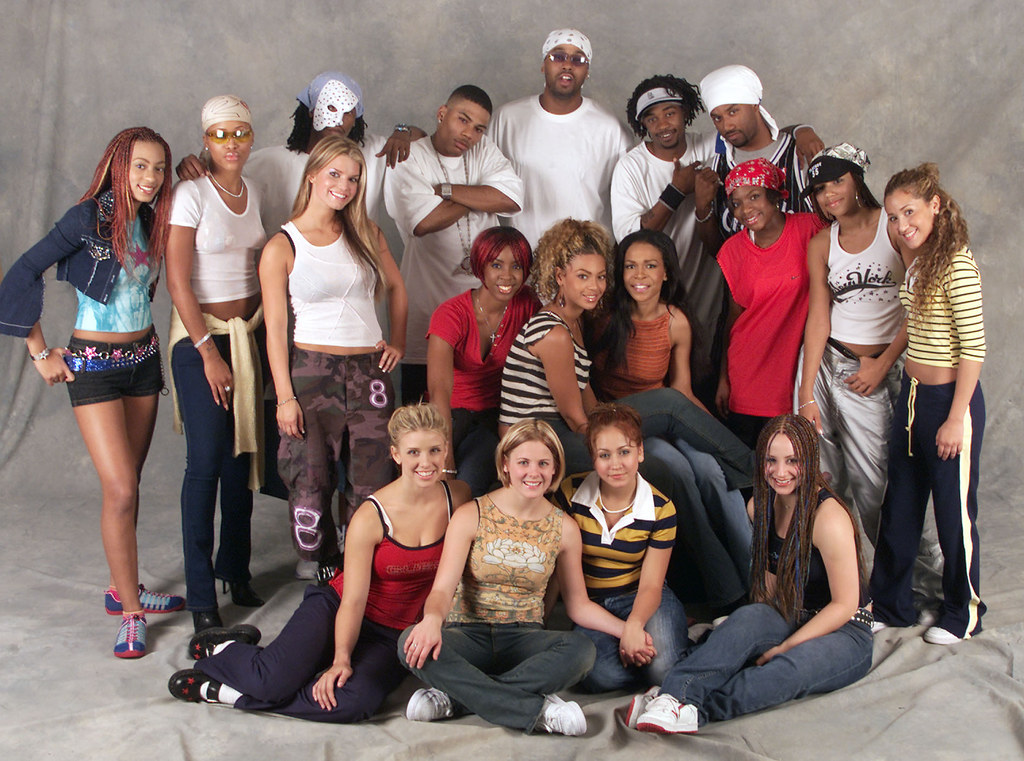 33.
Ryan Seacrest, that shirt, Paris Hilton, and that dress.
34.
Halle Berry repping her Von Dutch shirt, purple-tinted sunglasses, and flared jeans.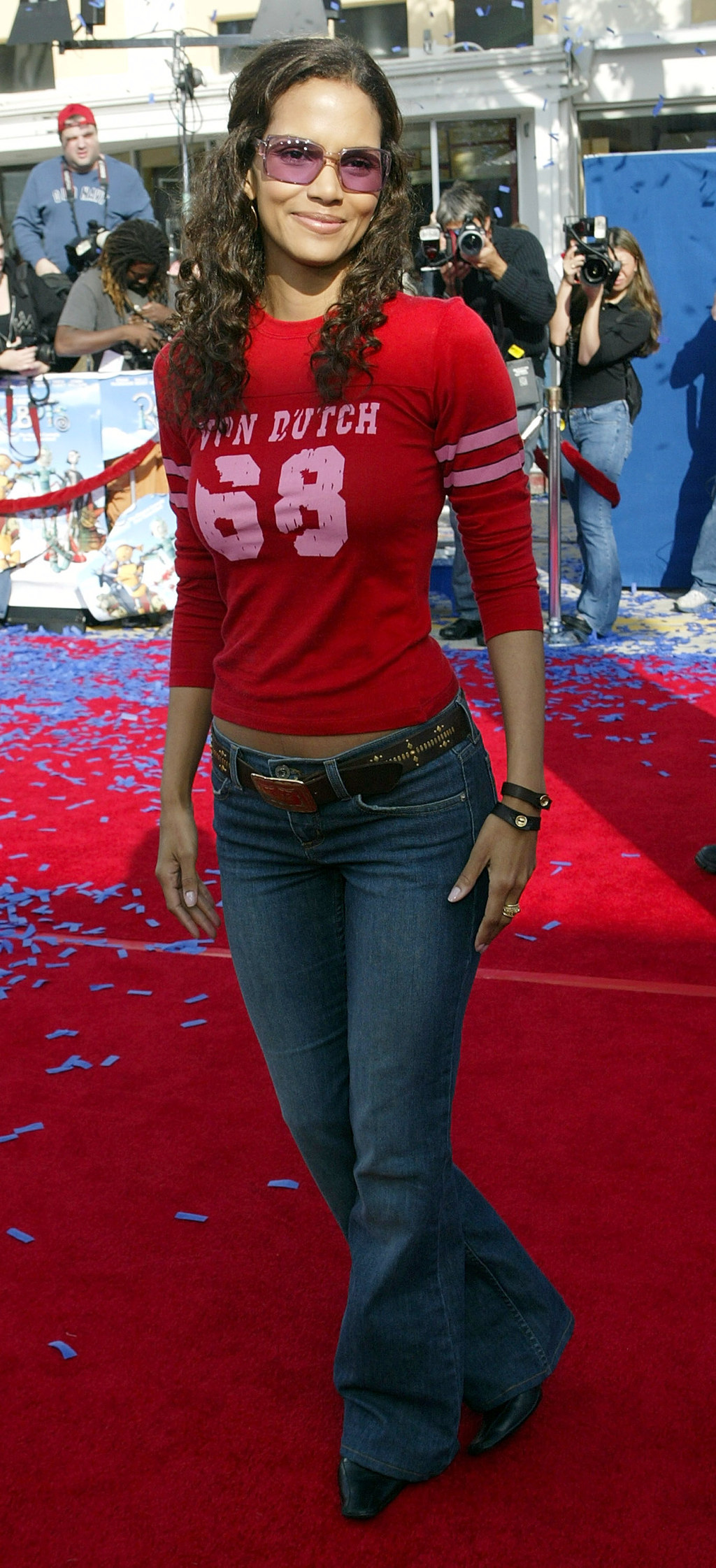 35.
Britney Spears and Verne Troyer.
36.
Even Steven's, Shia Labeouf.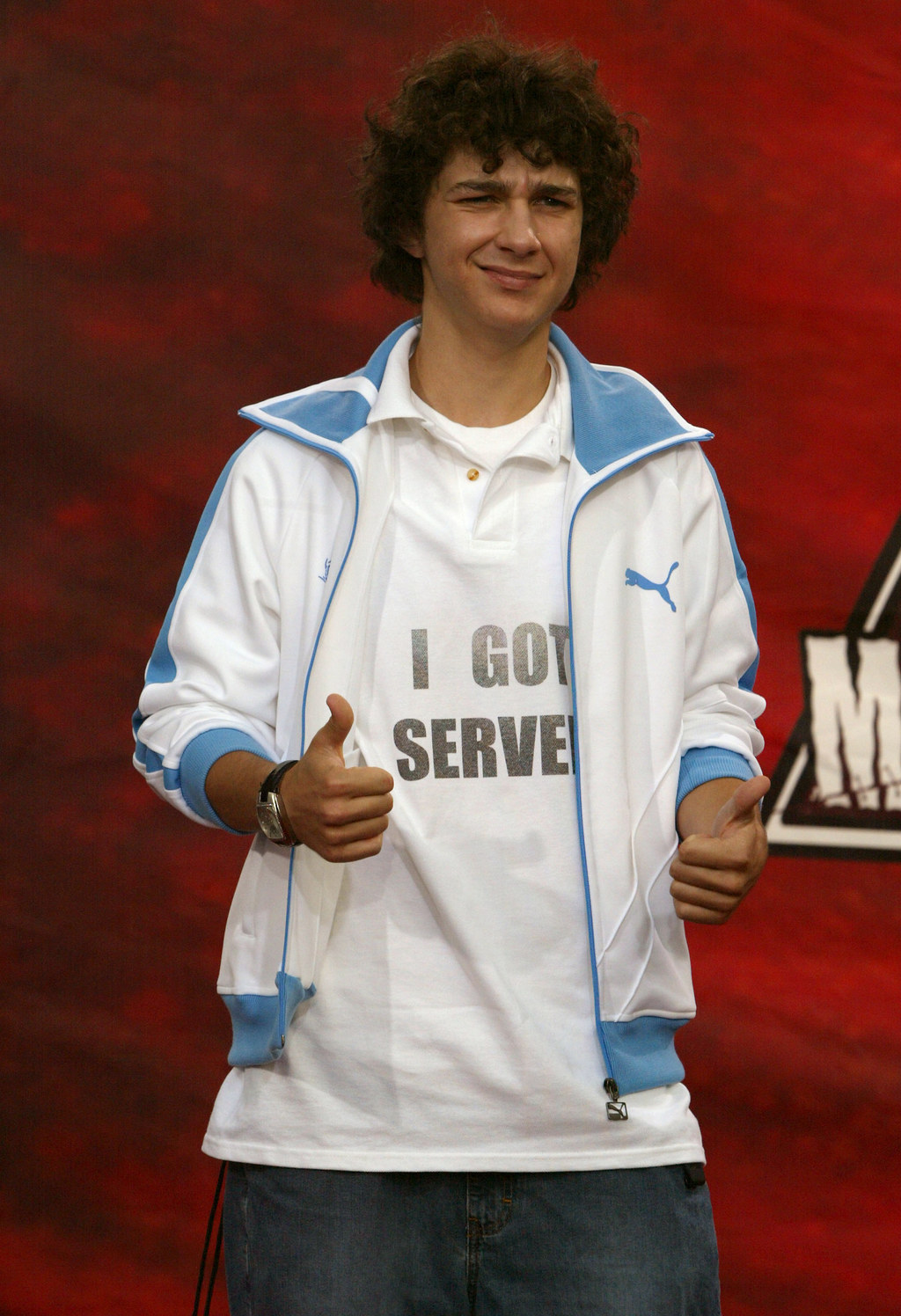 37.
This woman's face watching Nick Carter and Paris Hilton make out.
38.
Paris Hilton and Nicole Richie in full-on denim.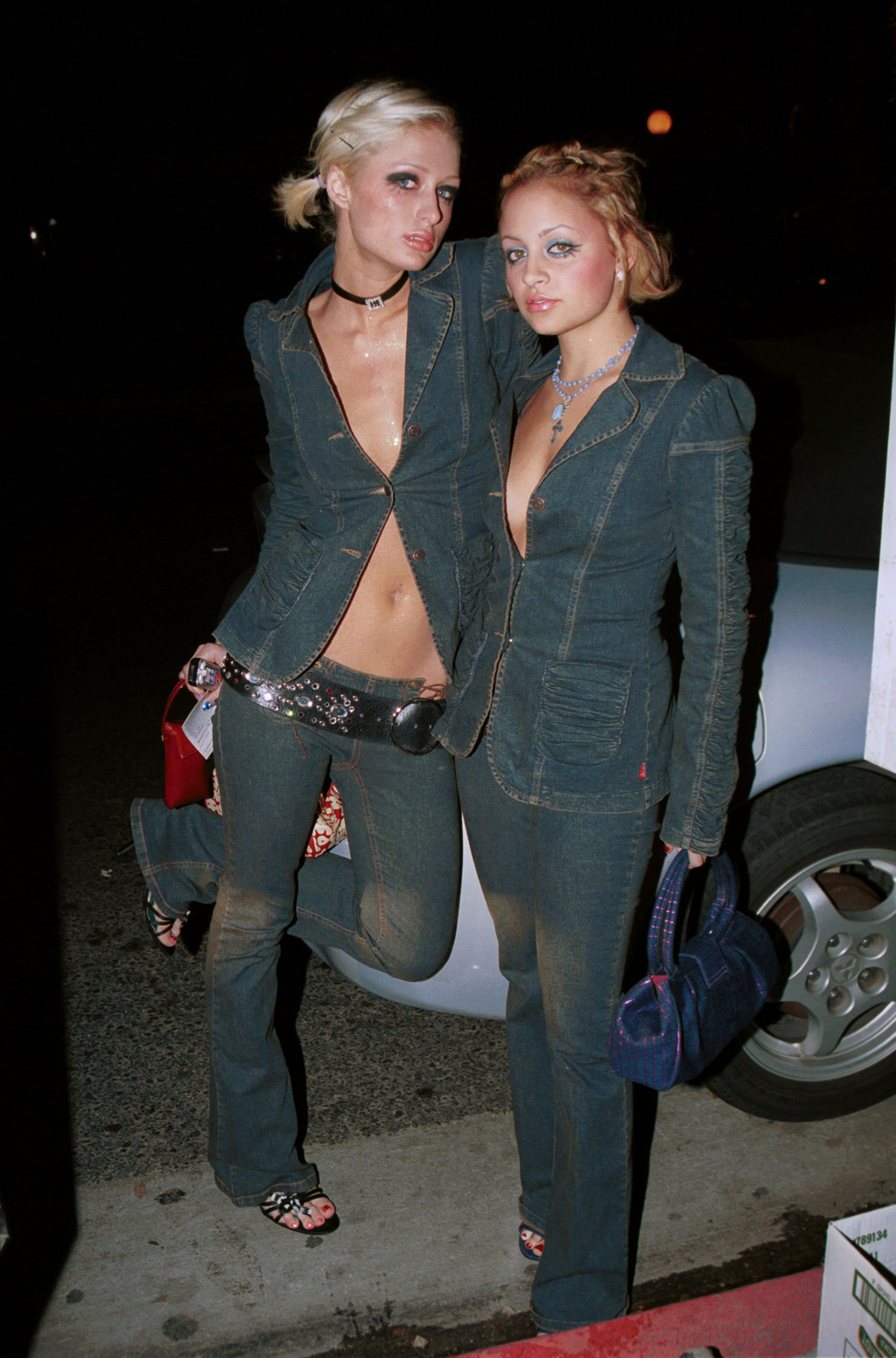 39.
Aaron Paul!!!!!!!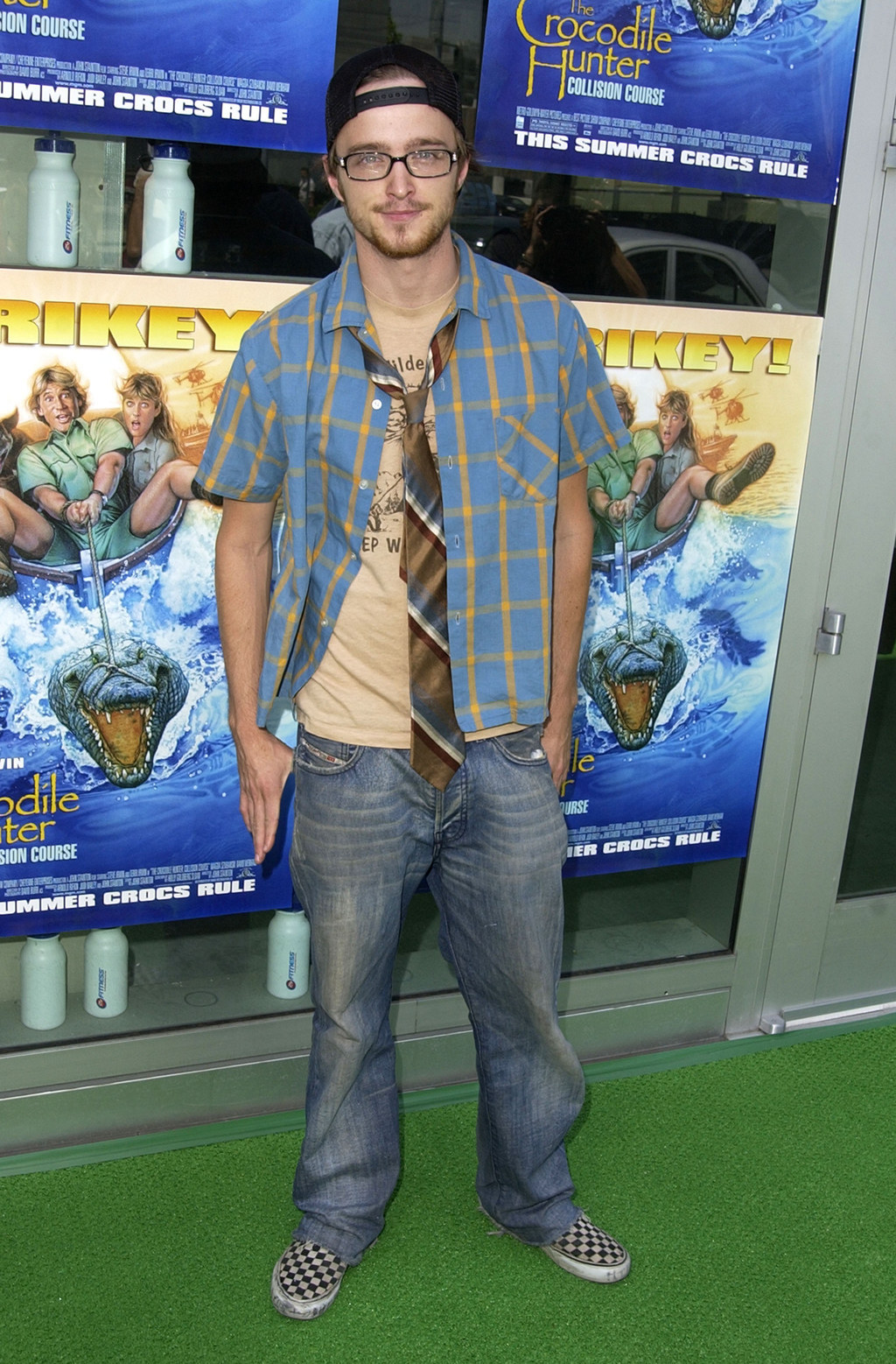 40.
Ben Affleck and Jennifer Lopez leaving Blockbuster together after a long bout of video shopping in clear platform shoes.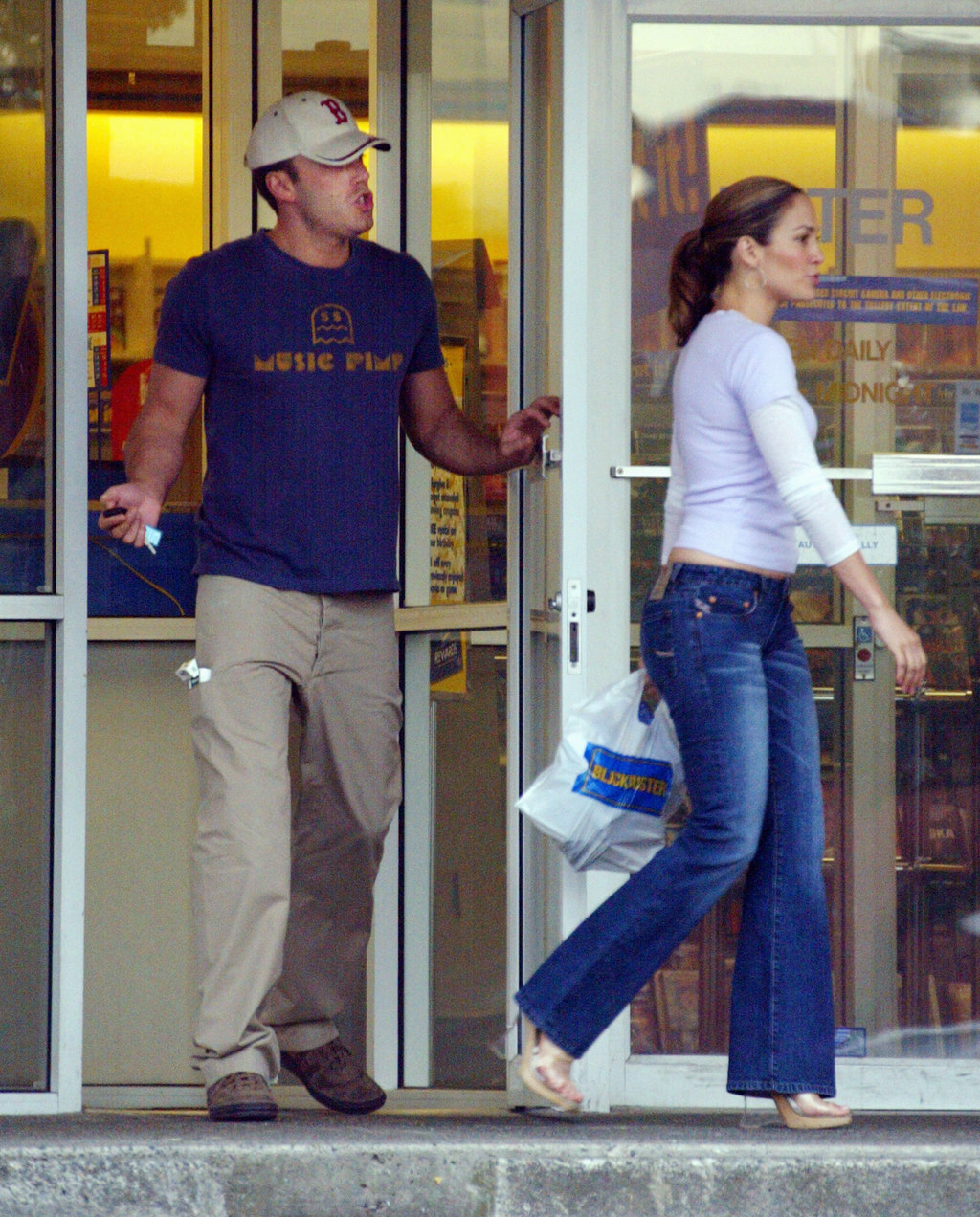 41.
Justin Timberlake and Carson Daly exchange numbers on their typing machines.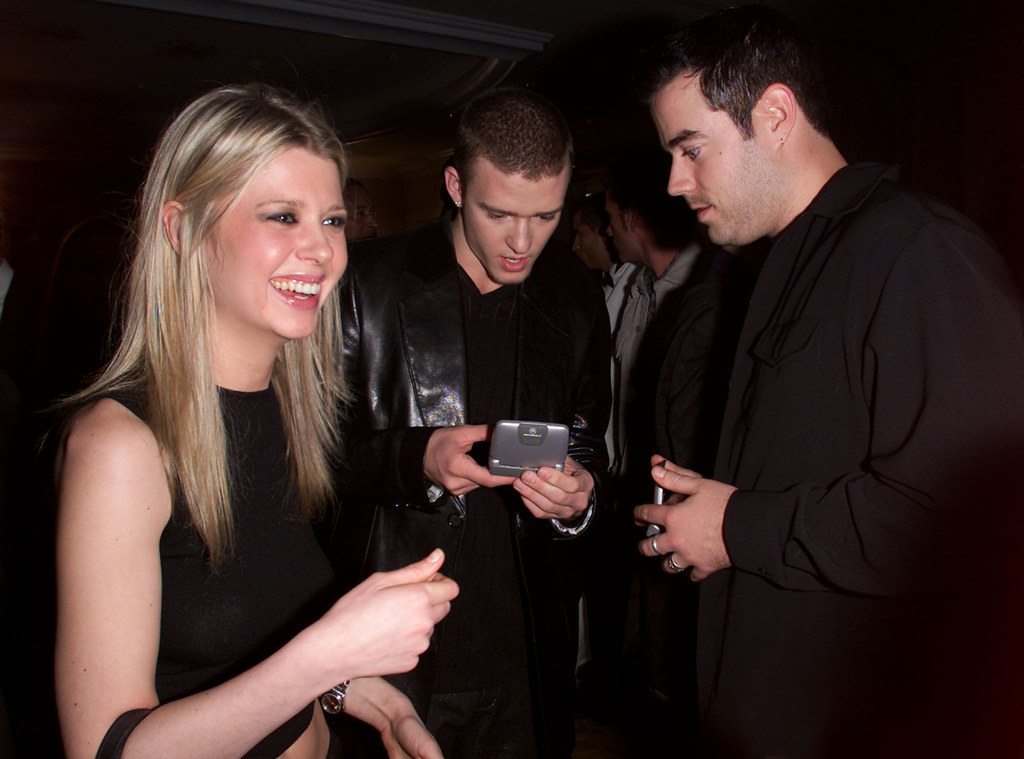 42.
Toni Braxton literally applauding how ridiculous J.C. Chasez looks.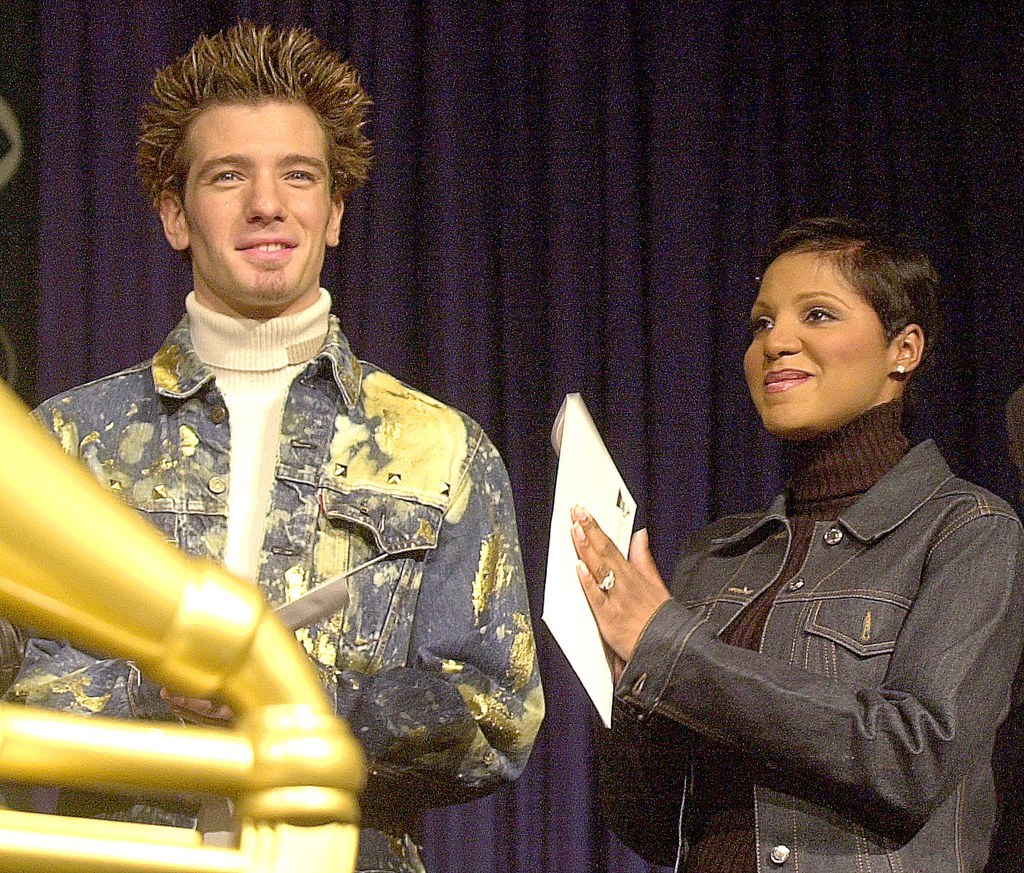 43.
Britney + Justin in all over their ethereal glory.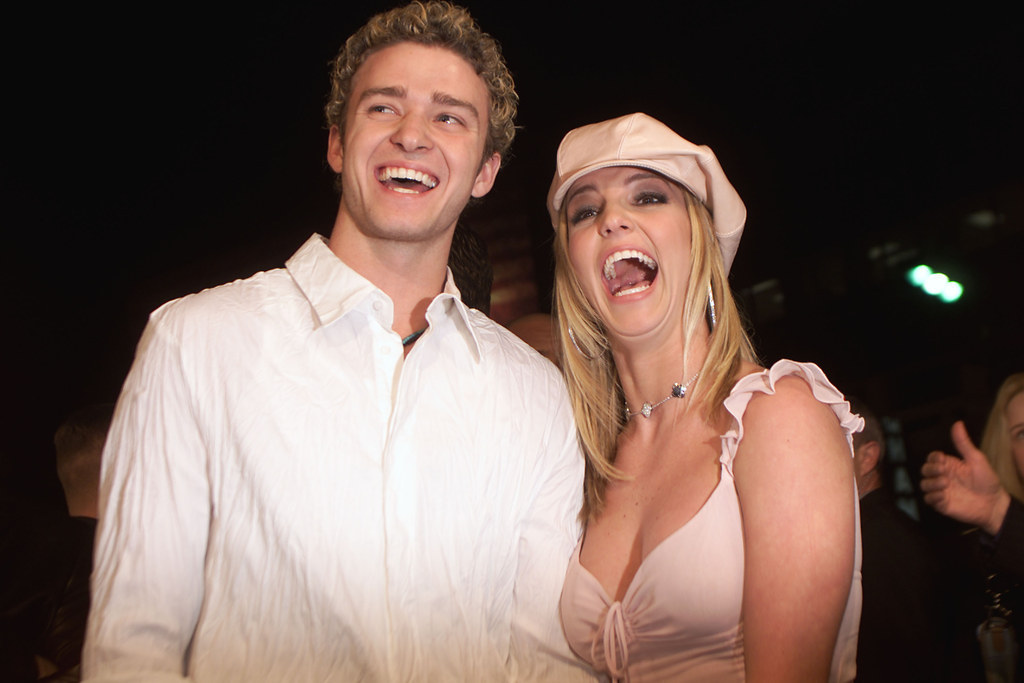 44.
Kristin Cavallari showing off her Sidekick.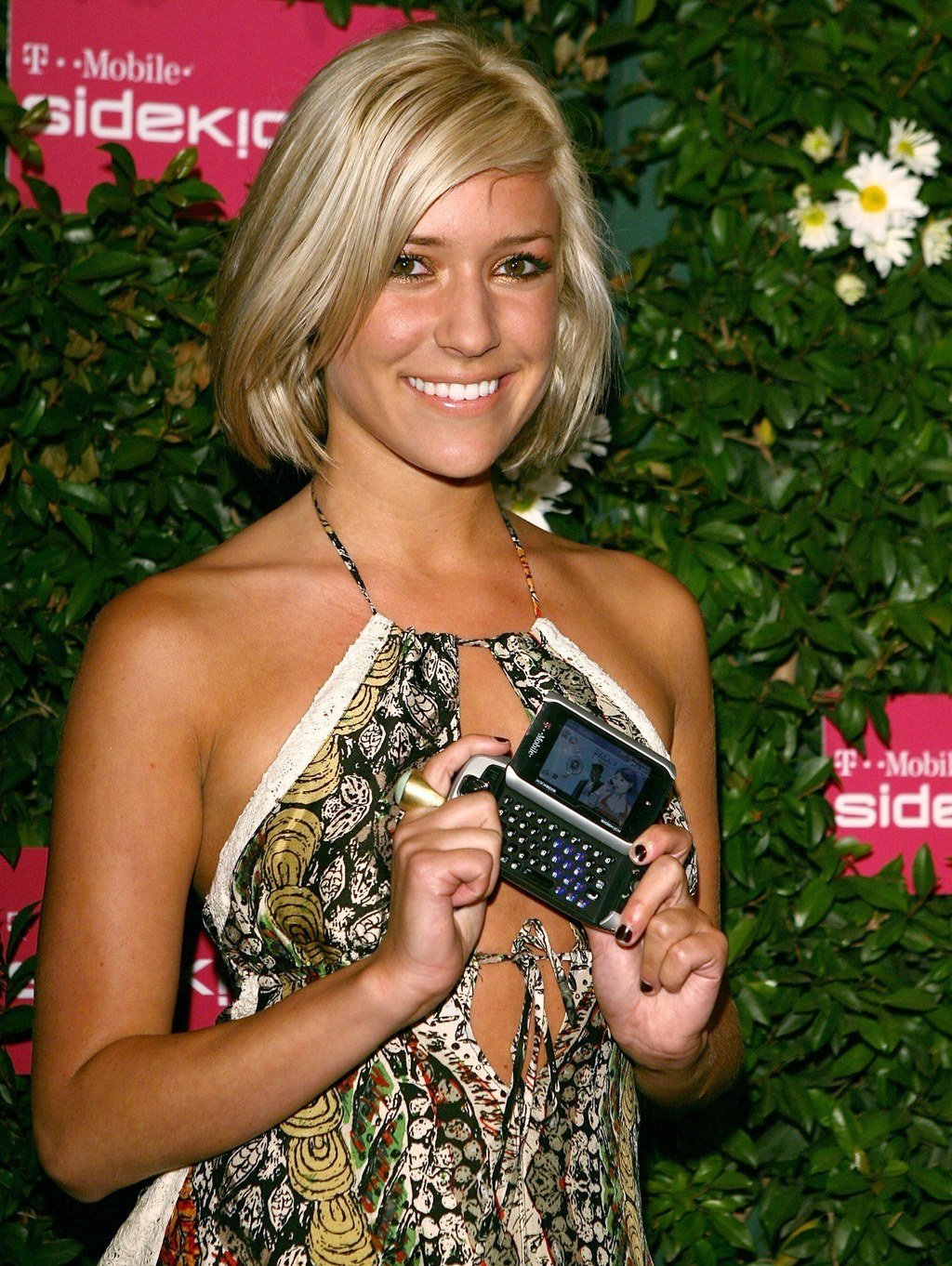 45.
Steve Jobs showing John Mayer the new iPod Mini.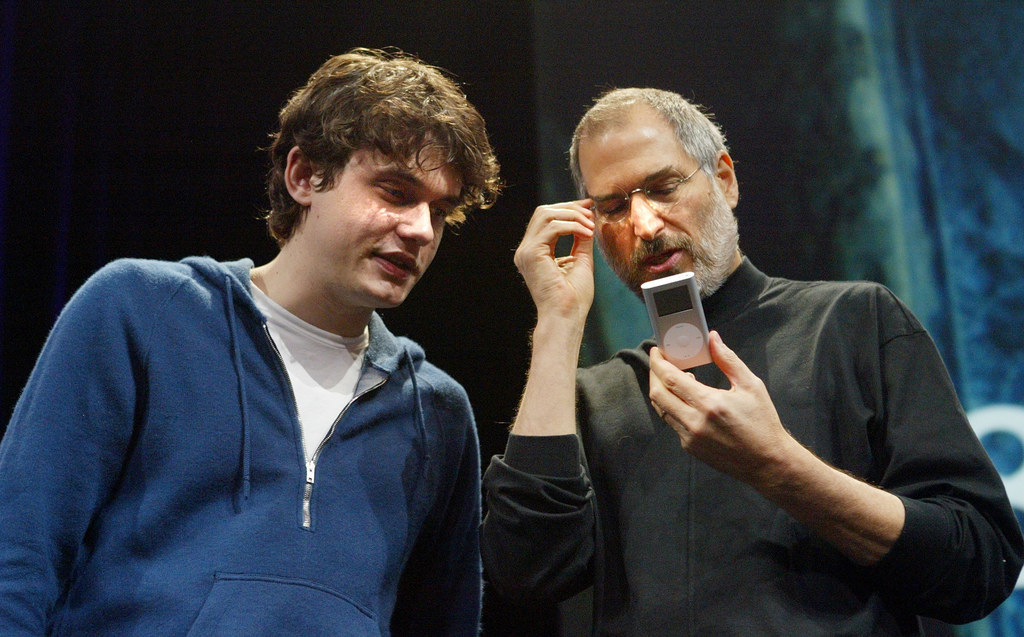 46.
Eminem and Mark McGrath on the Joe Dirt premiere red carpet.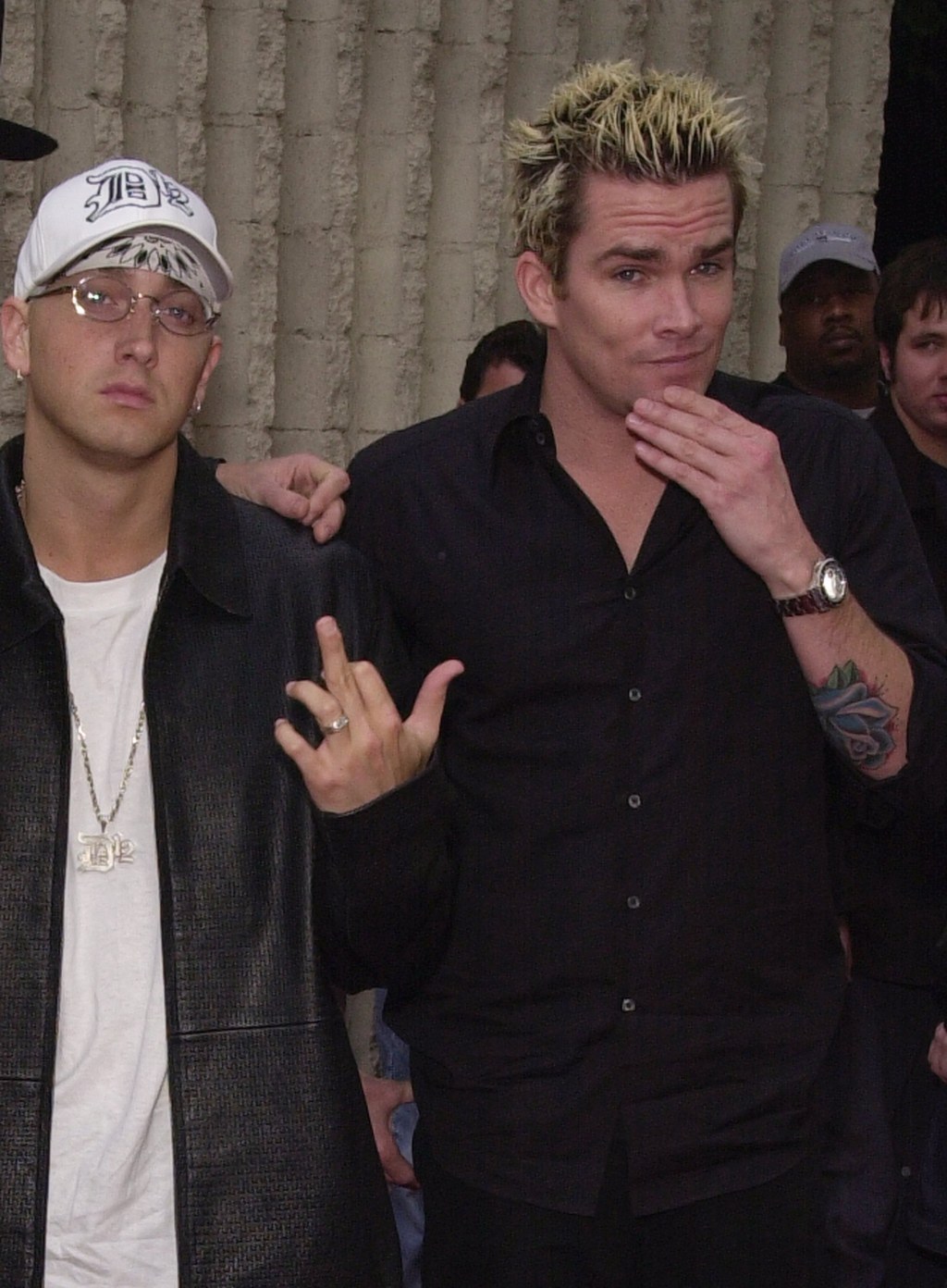 47.
Early Rihanna at a Teen People party.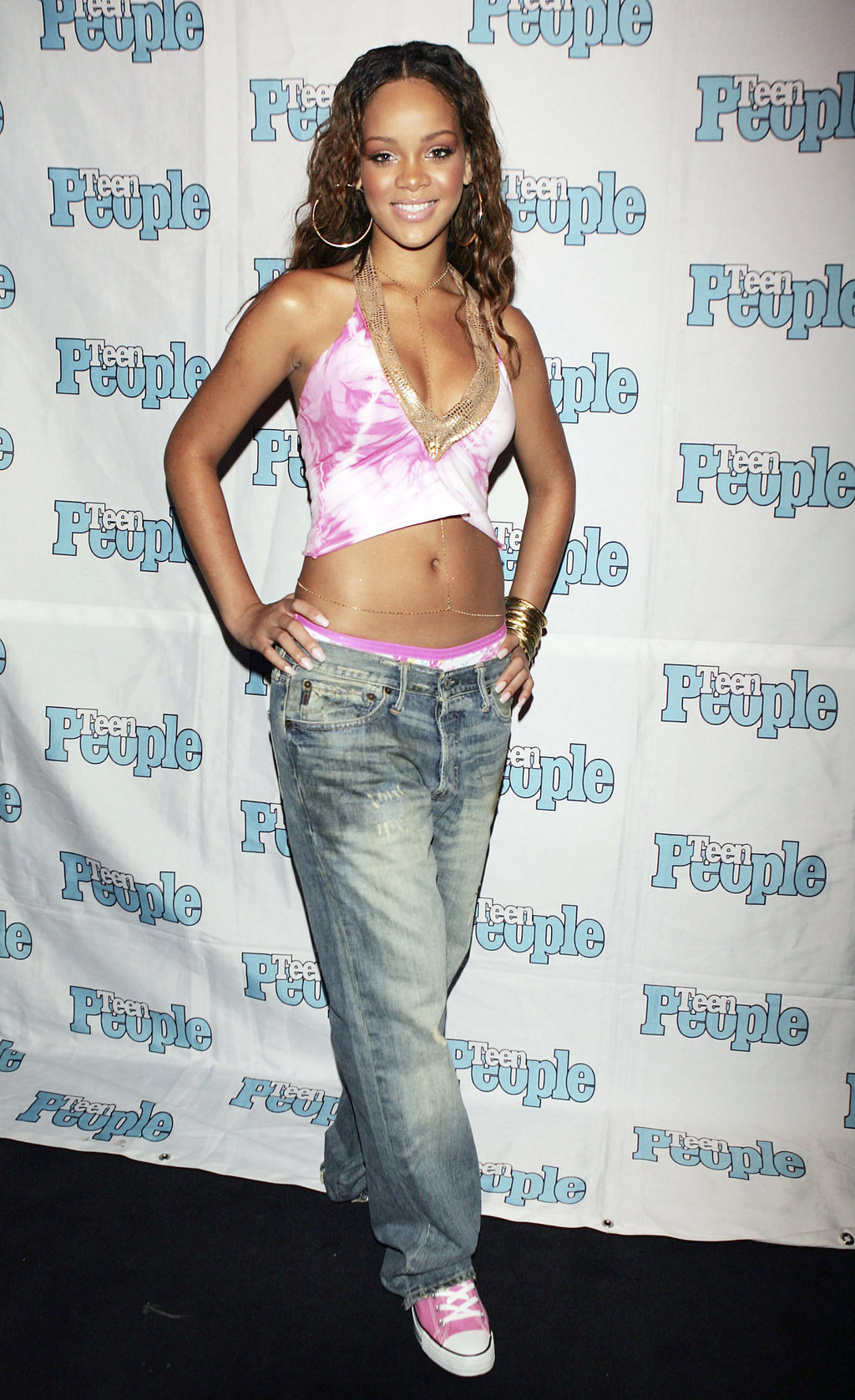 48.
A very innocent-looking Rihanna with a very innocent-looking Amanda Bynes.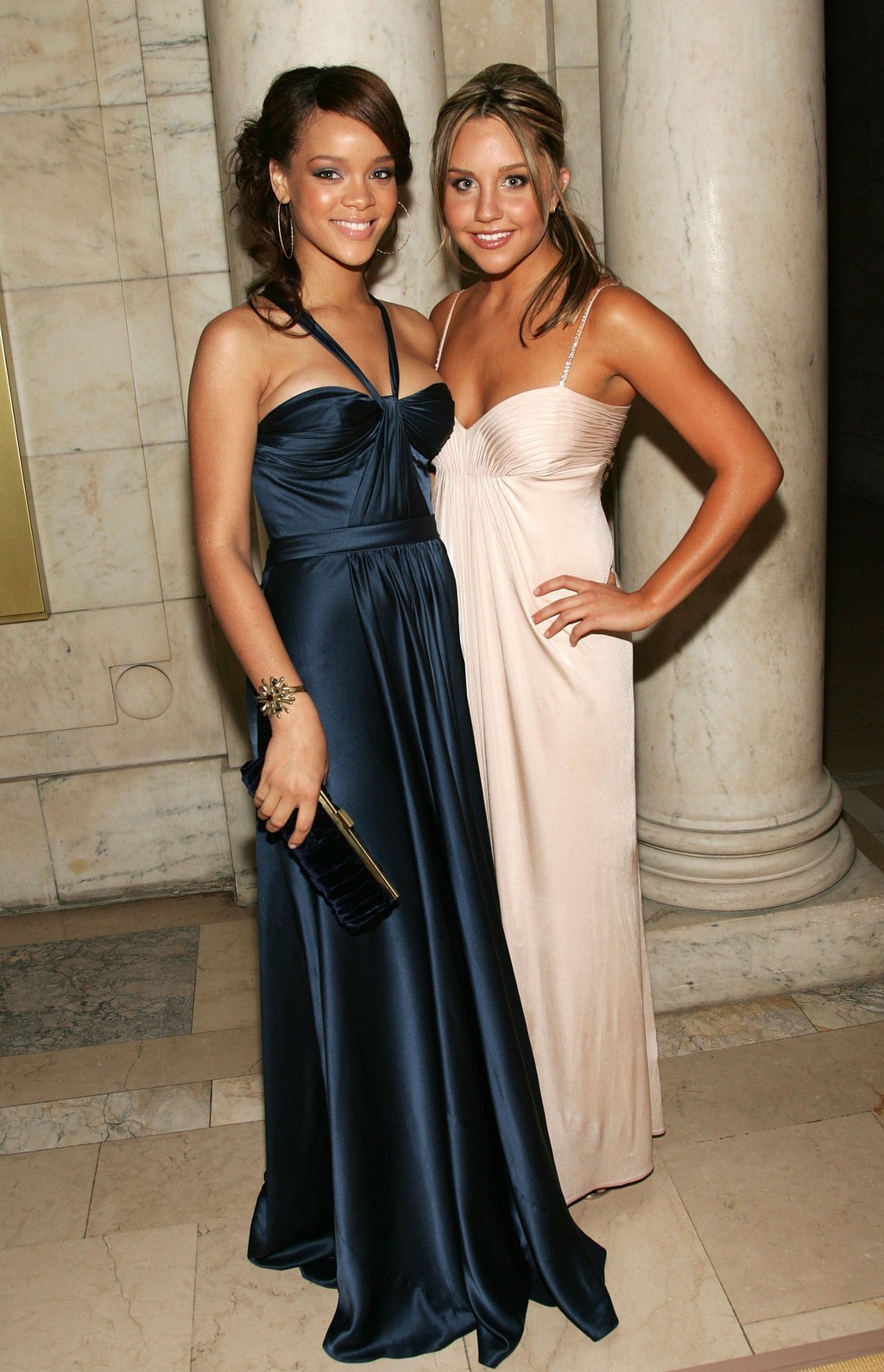 49.
More Frankie Muniz.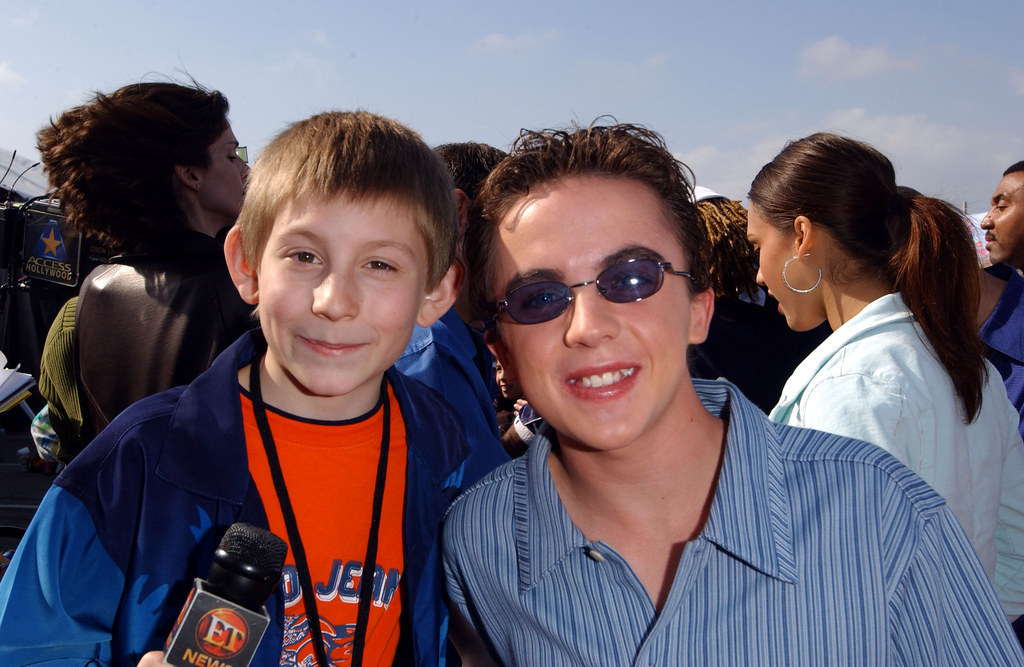 50.
Kelly Clarkson and a VERY adorable Brittany Murphy.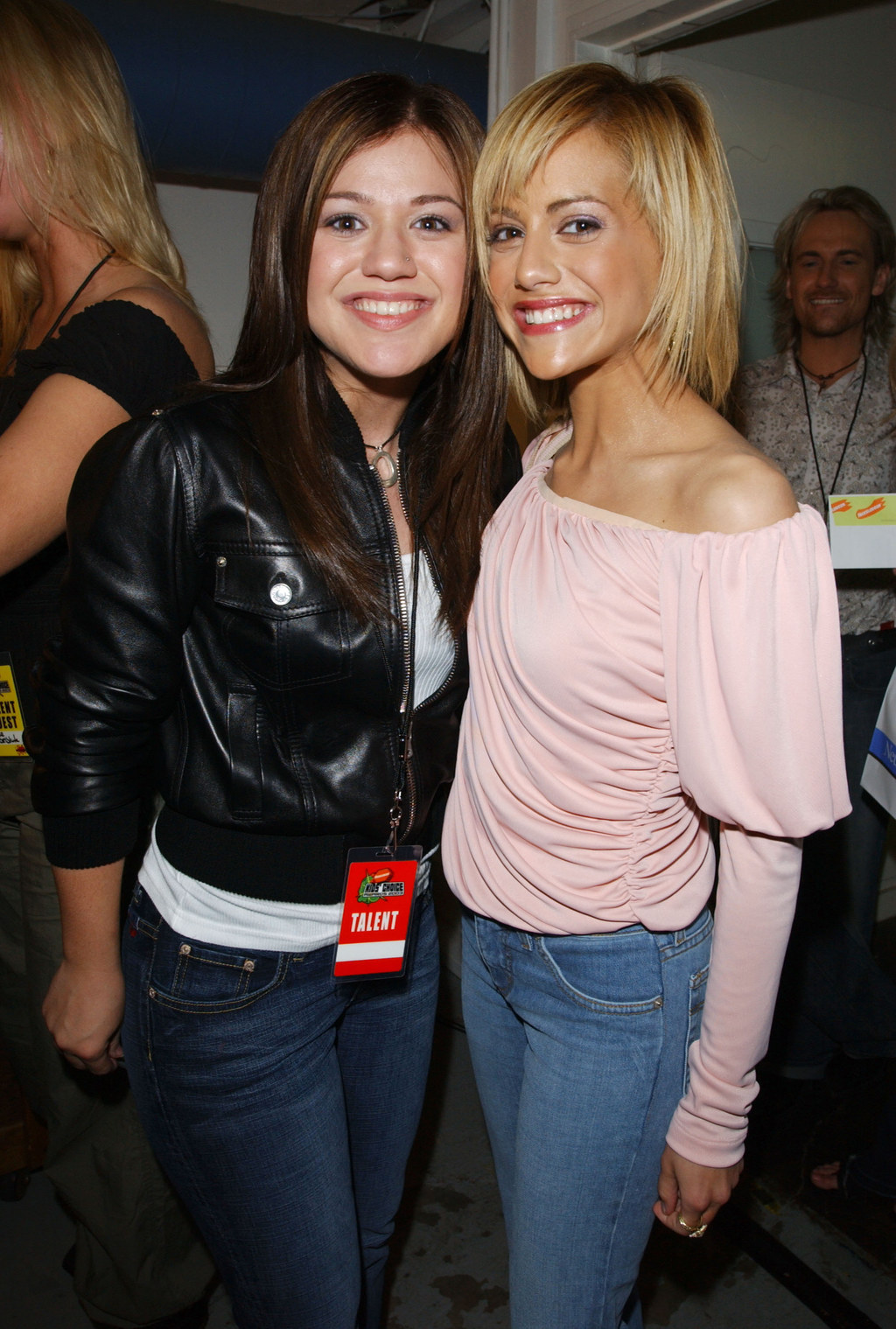 51.
A goldie-locked Brad Pitt and Jim Carrey.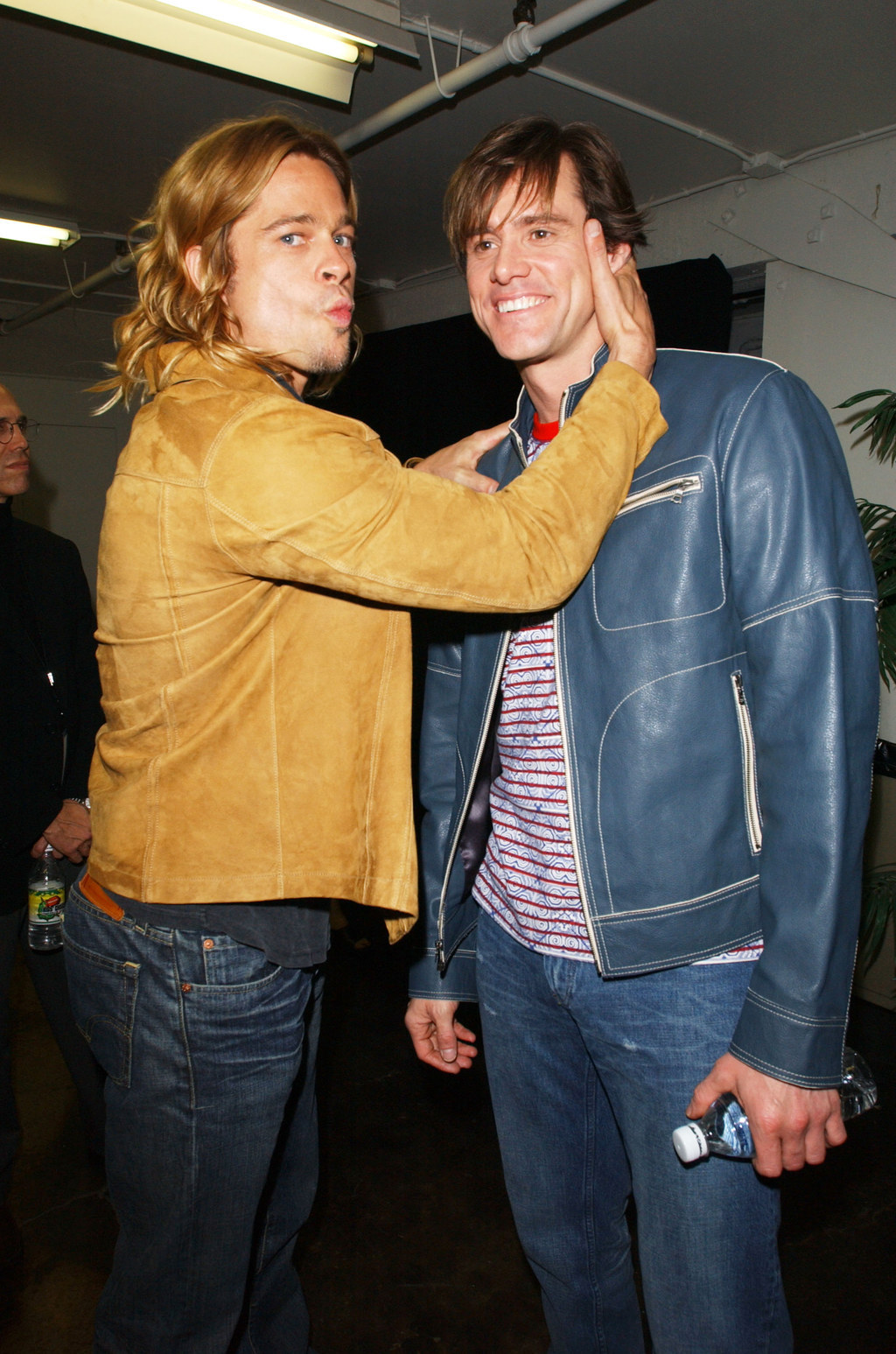 52.
The cast of Lizzie McGuire in all their supreme glory.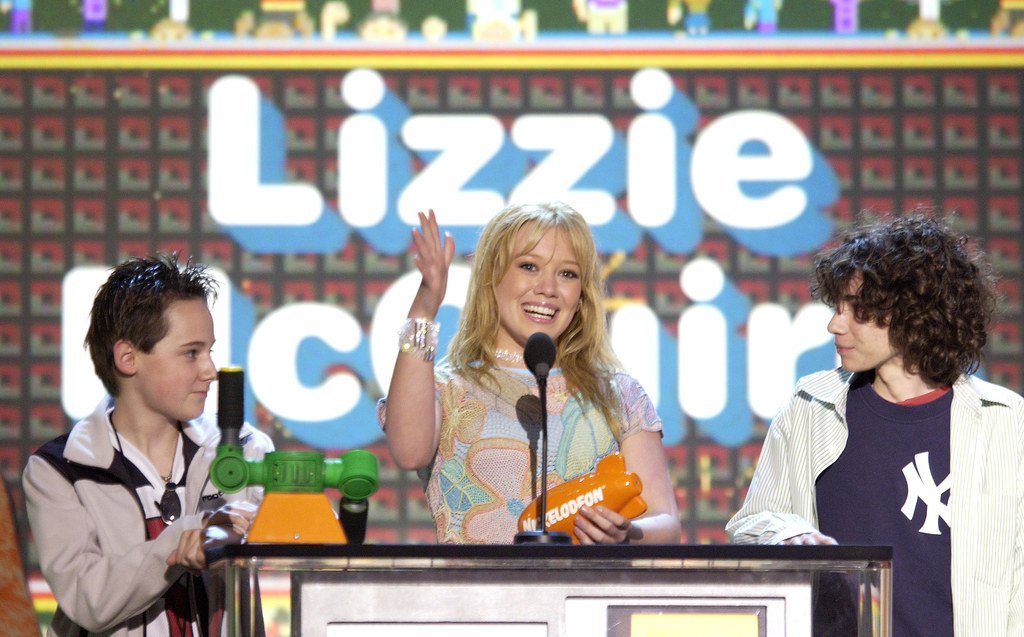 53.
Shia LaBeouf, Amanda Bynes, and Raven-Symoné sharing the TRL stage.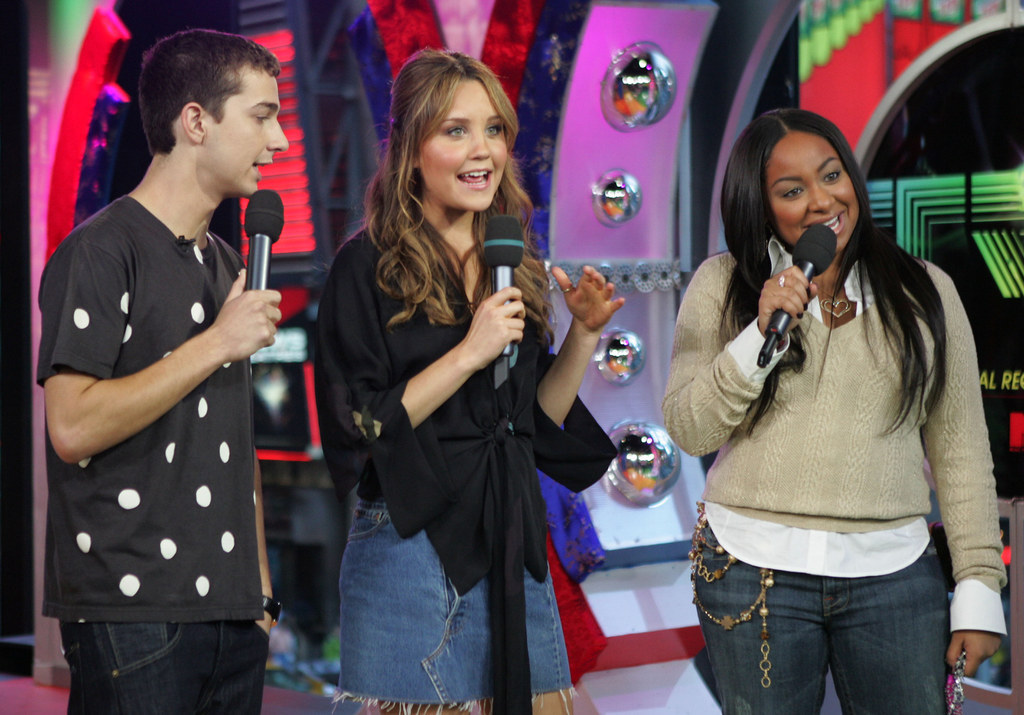 54.
Britney, just before her downfall, and Kevin Federline's mane.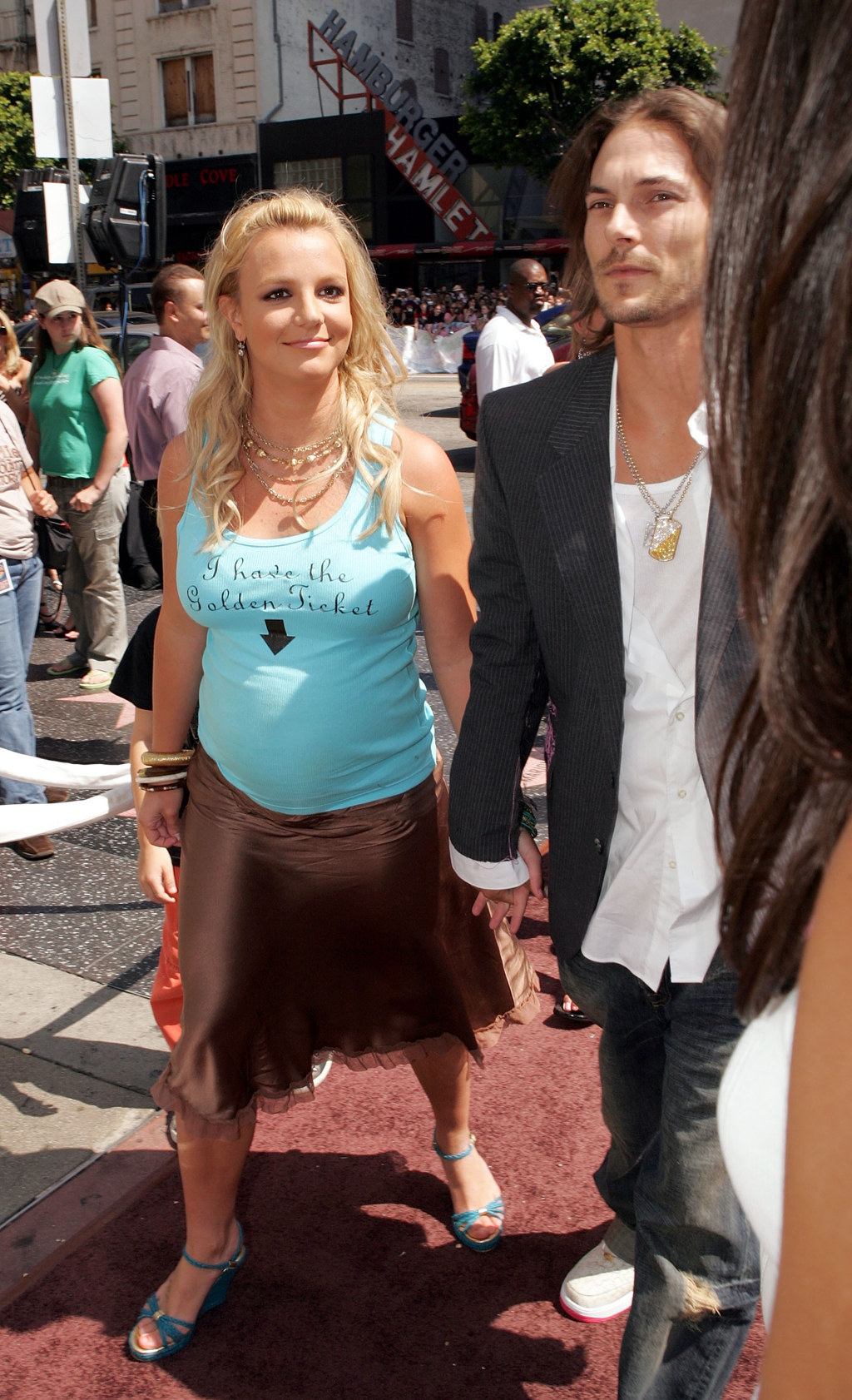 55.
BABY EMMA WATSON.
56.
A slightly aged Emma Watson and Daniel Radcliffe.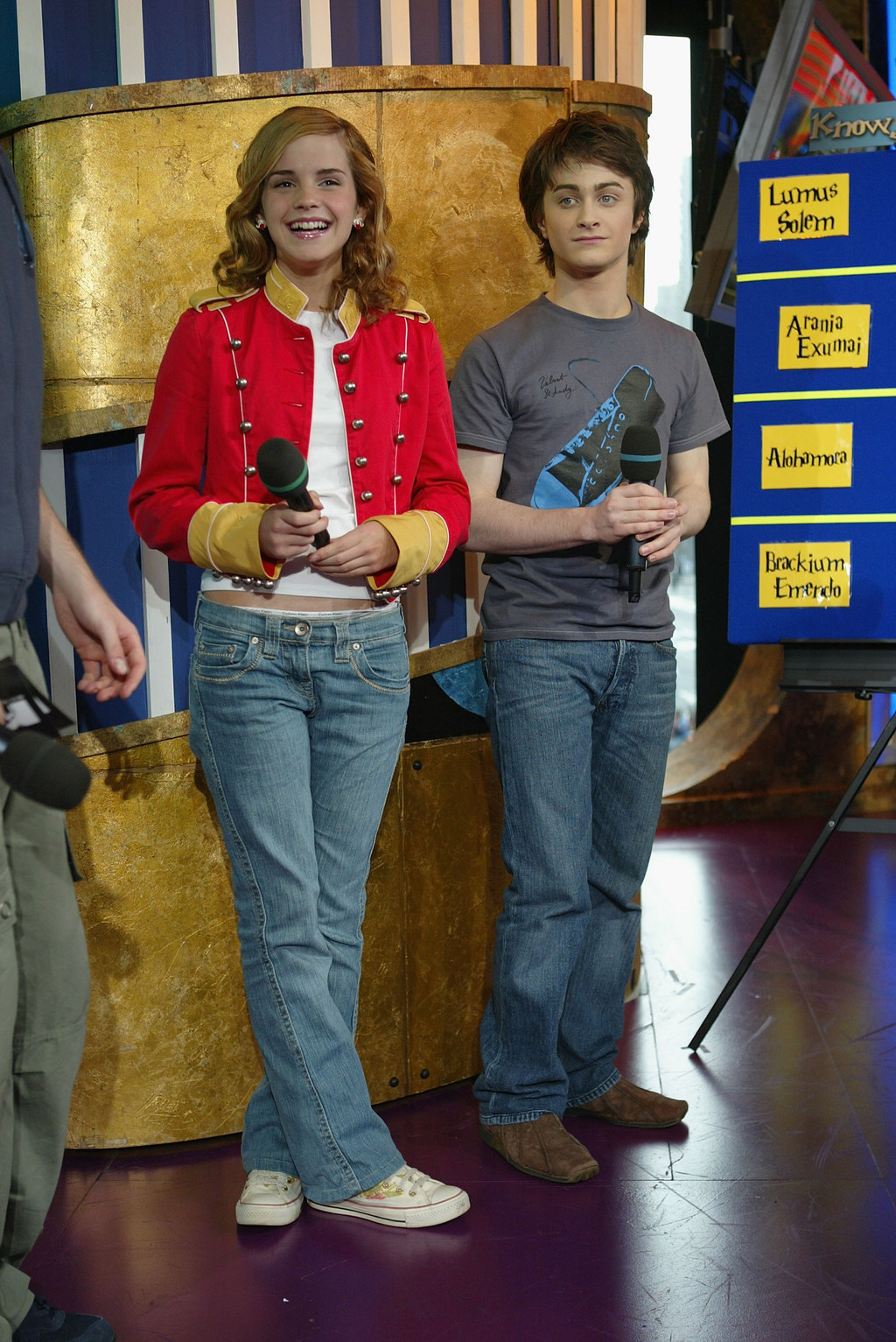 57.
Zac Efron's hair and pants.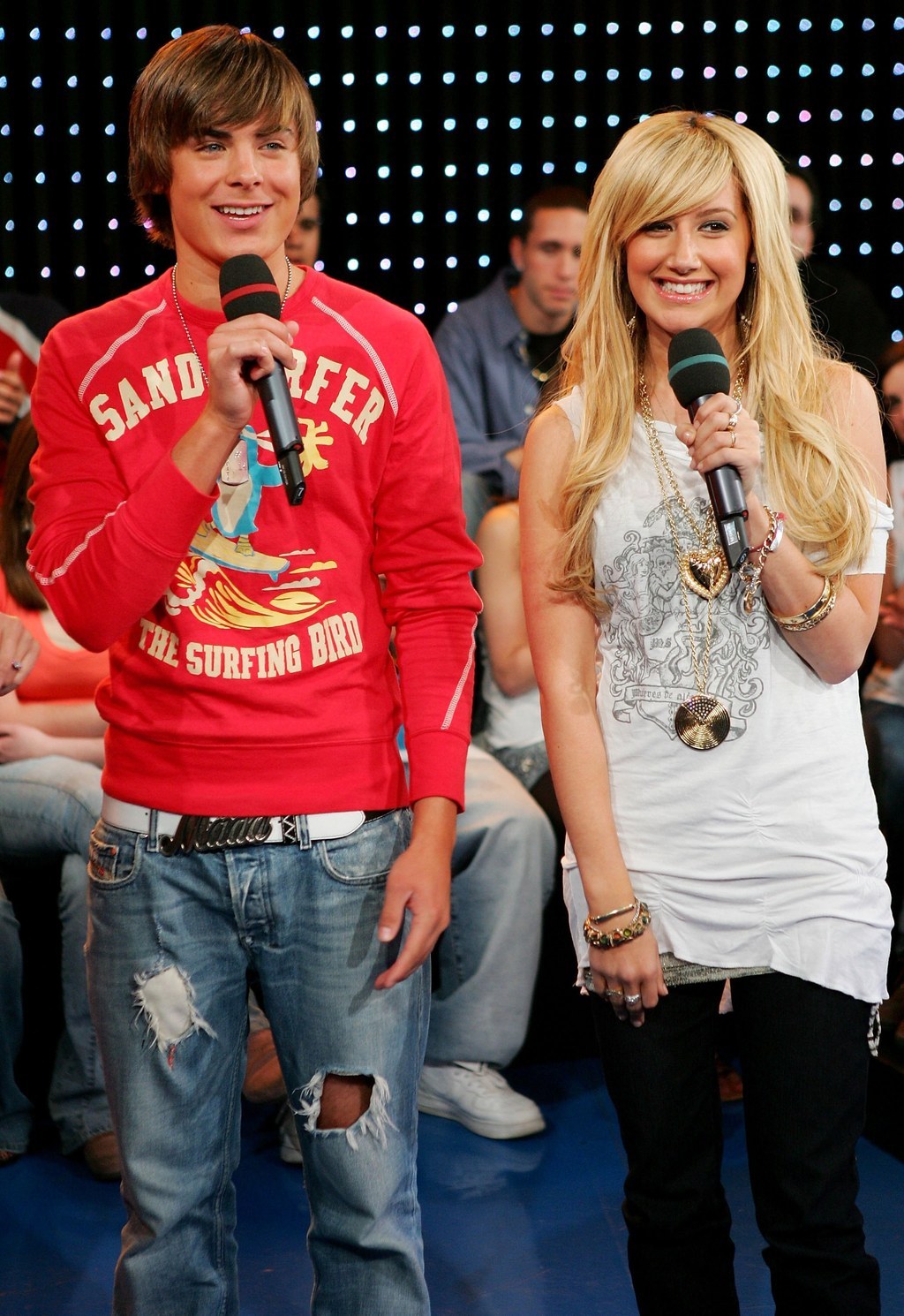 58.
Pete Wentz and his hat at the Sidekick 3 party.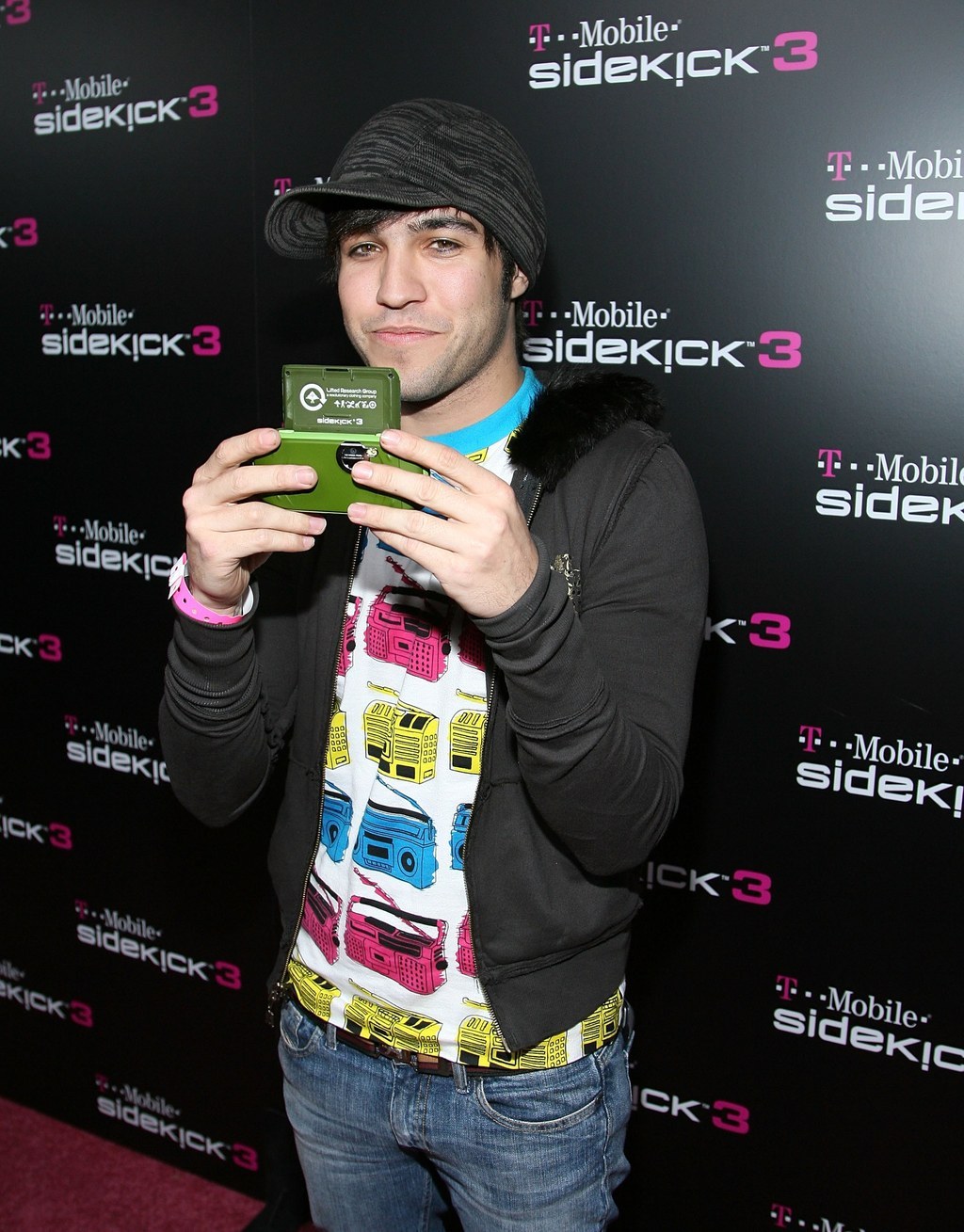 59.
Everyone laughing at Pink's tiny hat.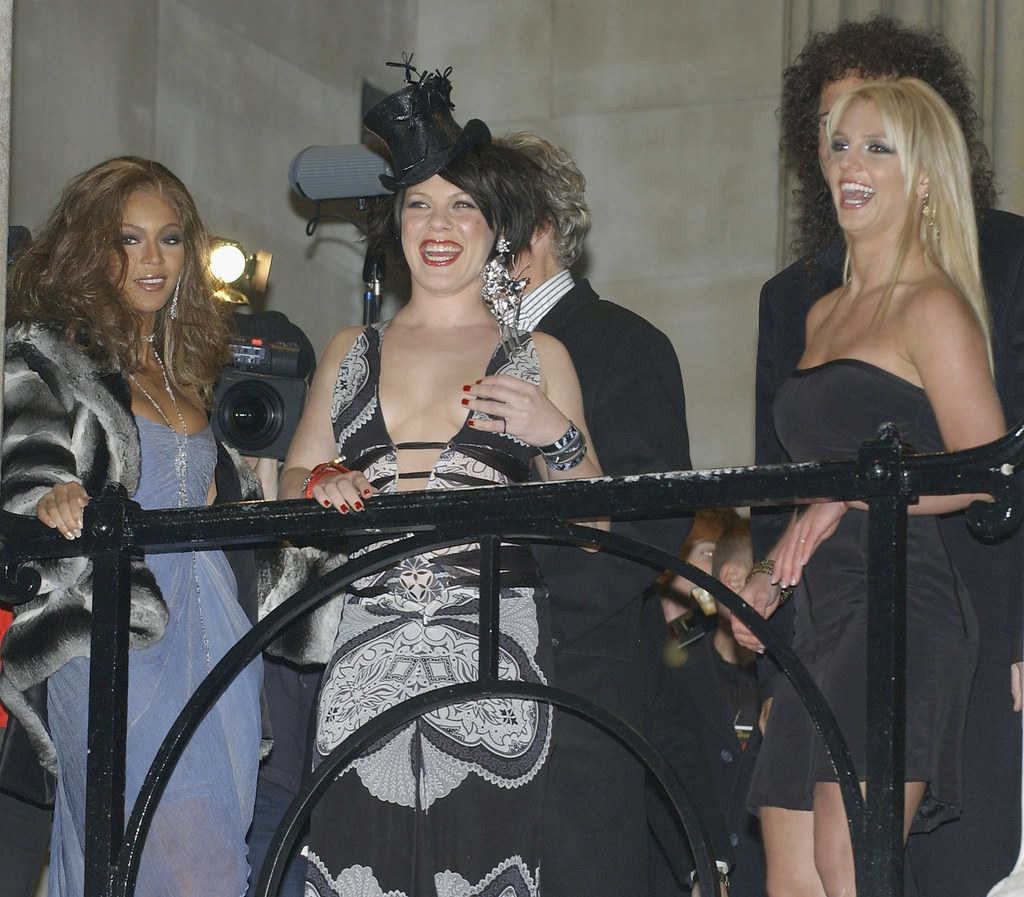 60.
And lastly, here's the one person who personifies the era... This is Tom, the founder of Myspace.