The whole Donald Trump vs. Hilary Clinton is so yesterday. It's now all about Taylor Swift vs. Kim Kardashian.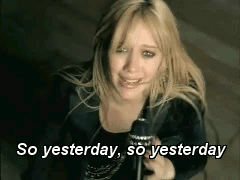 So, naturally, we asked Republicans at the Republican National Convention their opinion on this very important pressing issue: Are you Team Taylor or are you Team Kim?
THIS IS NOW A NATIONAL DEBATE.
And the results may surprise you.
HMMM...
... HMMM.