Grab a bottle of water.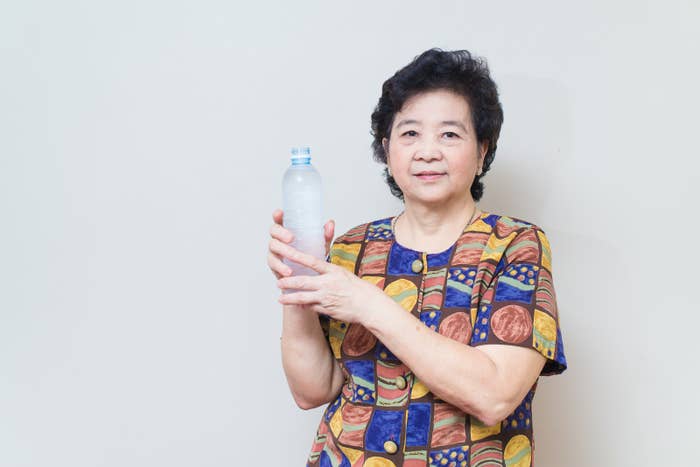 Now chug.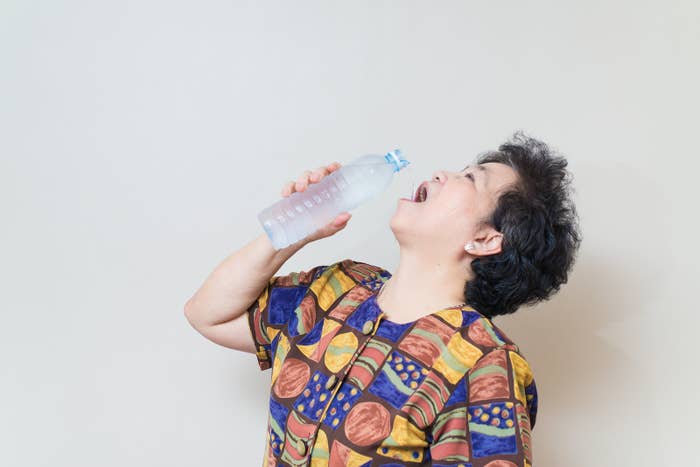 Welcome to my happy place.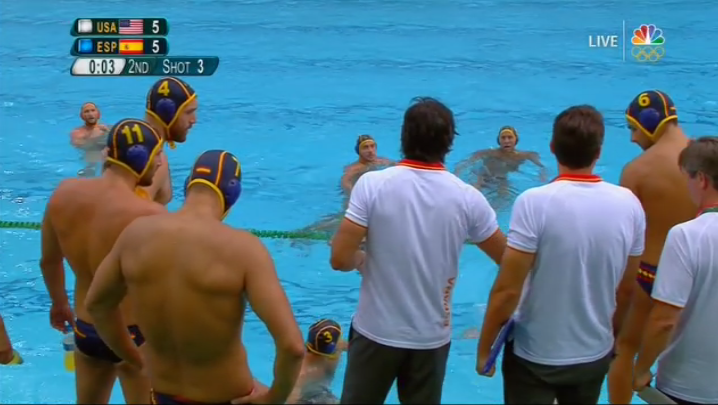 Greetings from the sidelines of a Spanish men's water polo match.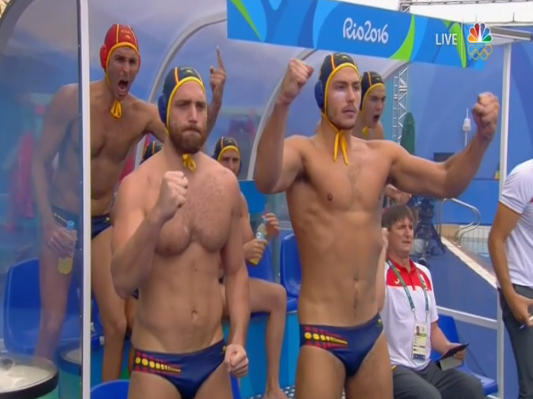 You see, it's a place where hot Spanish dudes hang around in Speedos.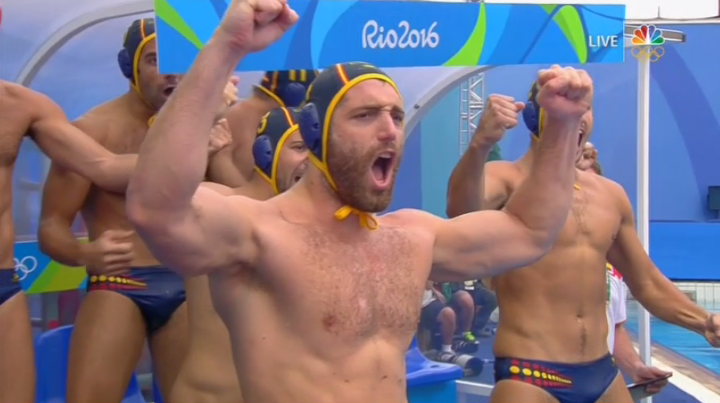 A place where the side boob is plentiful.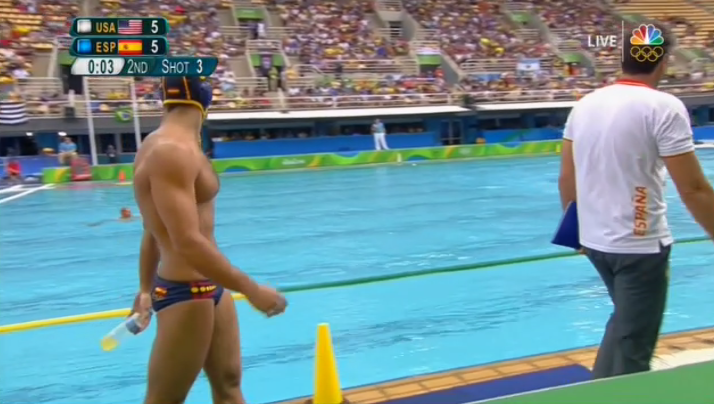 A place where there is always a little crack.
A place where people have body hair.
He. Has. Chest. Hair.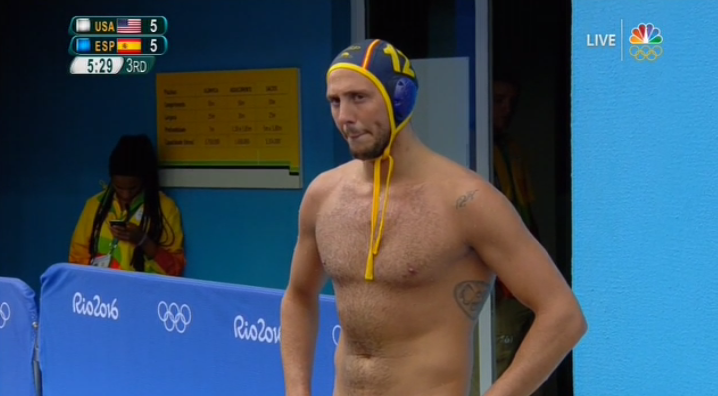 It's a place where guys are always spilling out of Speedos.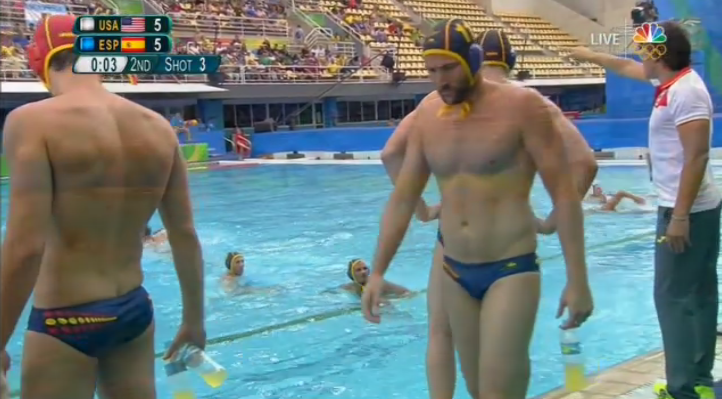 A place where a guy bleeding from his face is a sight to be seen.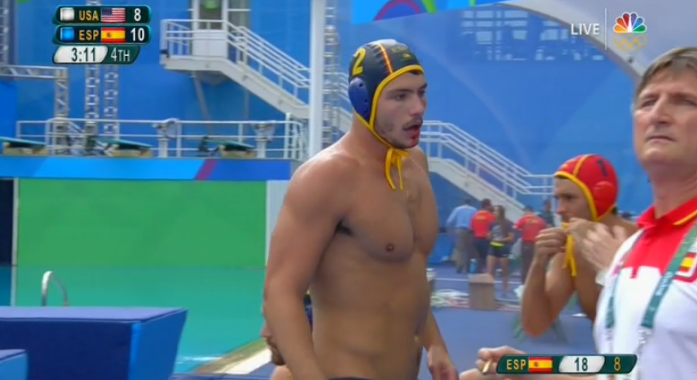 A place where these little swim bonnets are the uniforms of Gods.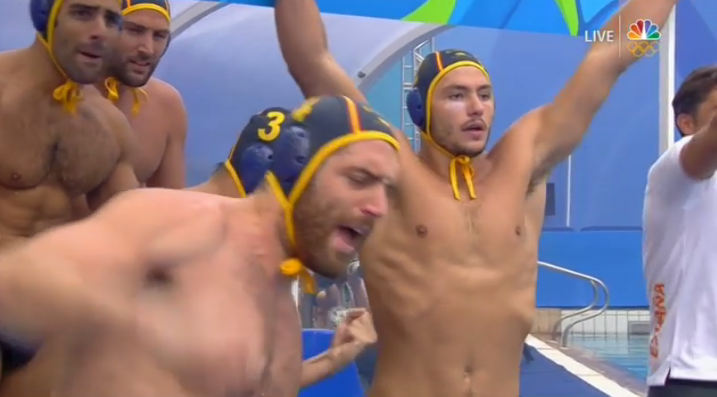 I mean, the guys literally flex when they cheer.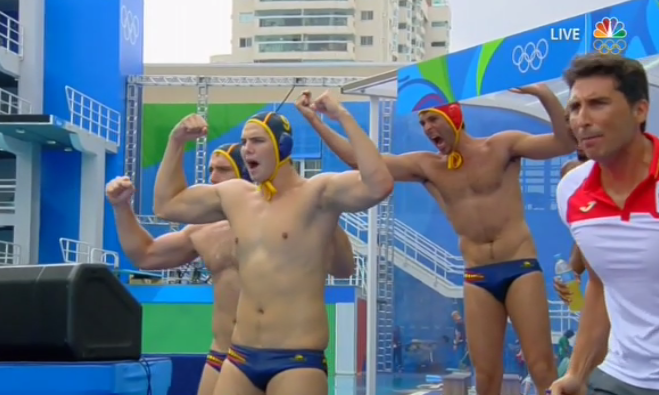 What is better than this?
Answer: Nothing.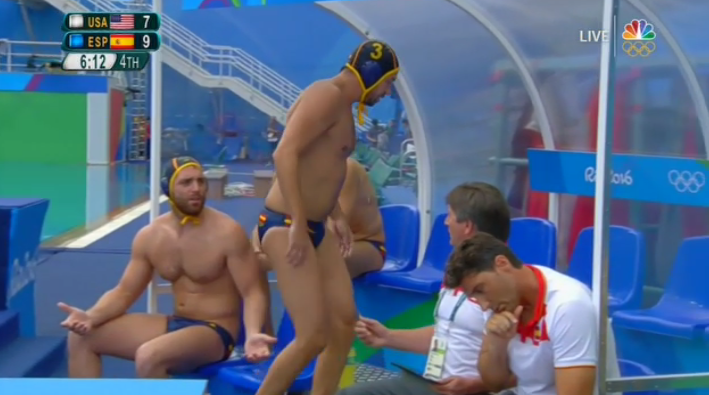 To be blunt: When I die bury me on the sidelines of a place where the Spanish water polo team plays so these beautiful men will always be on top of me.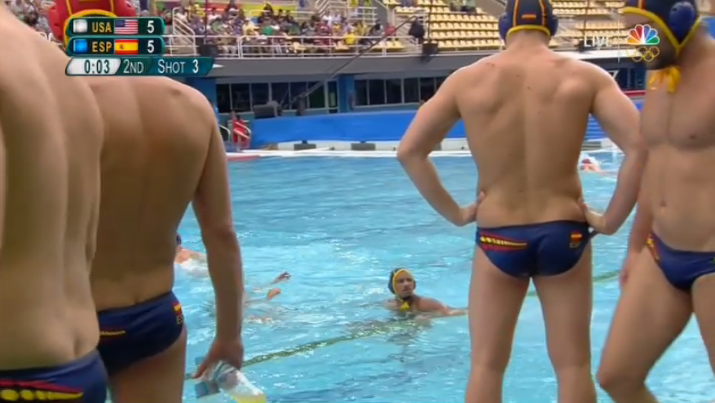 For full Olympics coverage, tune in to your local NBC broadcast.