Celebrities are always doing wild + crazy things to hide from paparazzi.
From trees...
...to fences...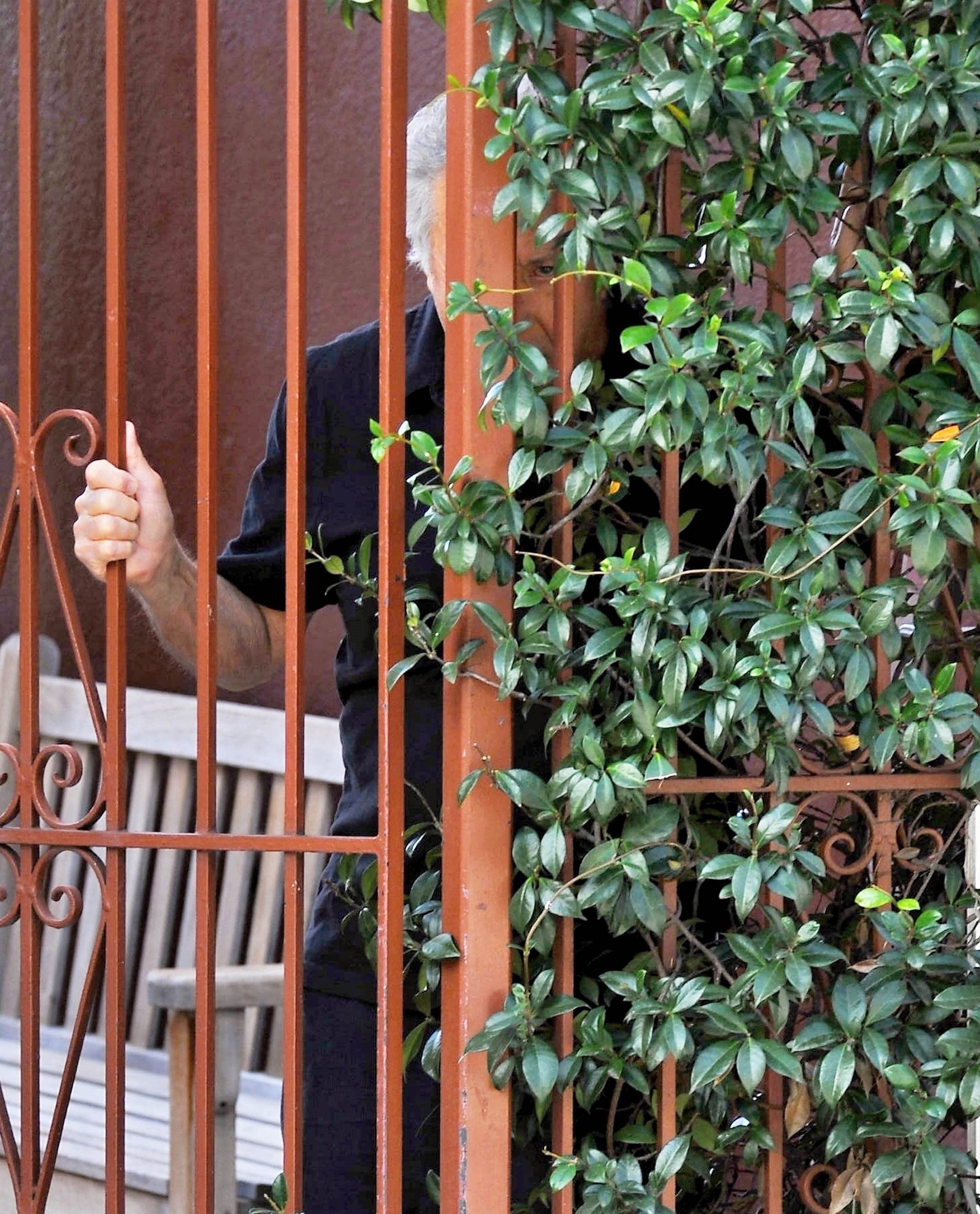 ...to bags.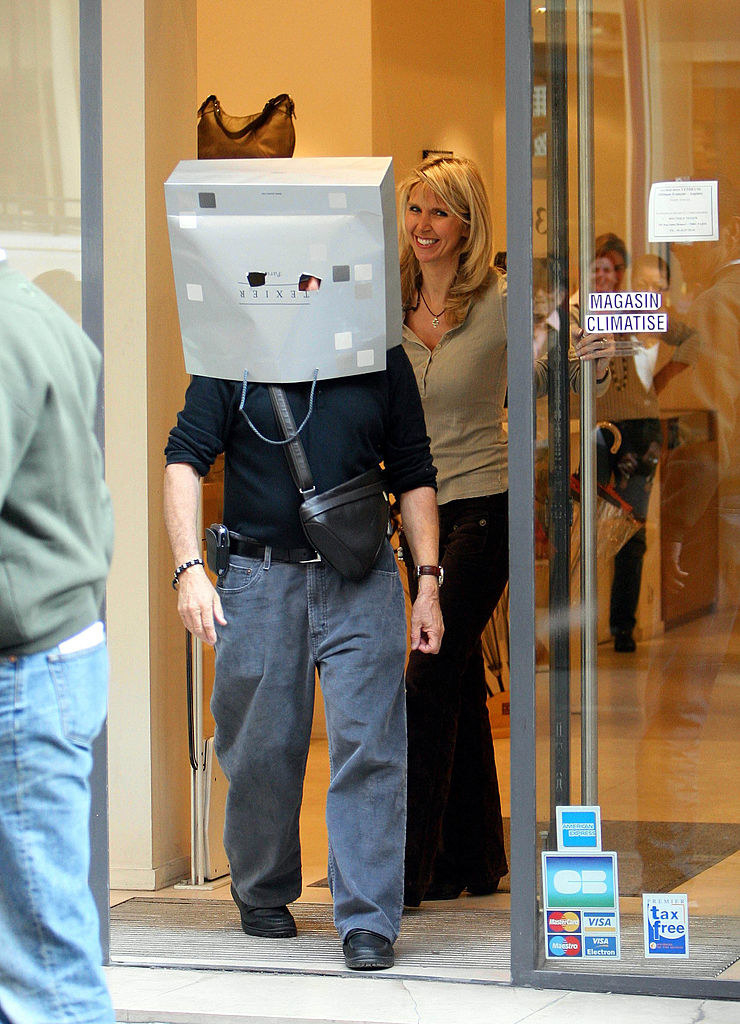 The man knows his way around a "disguise."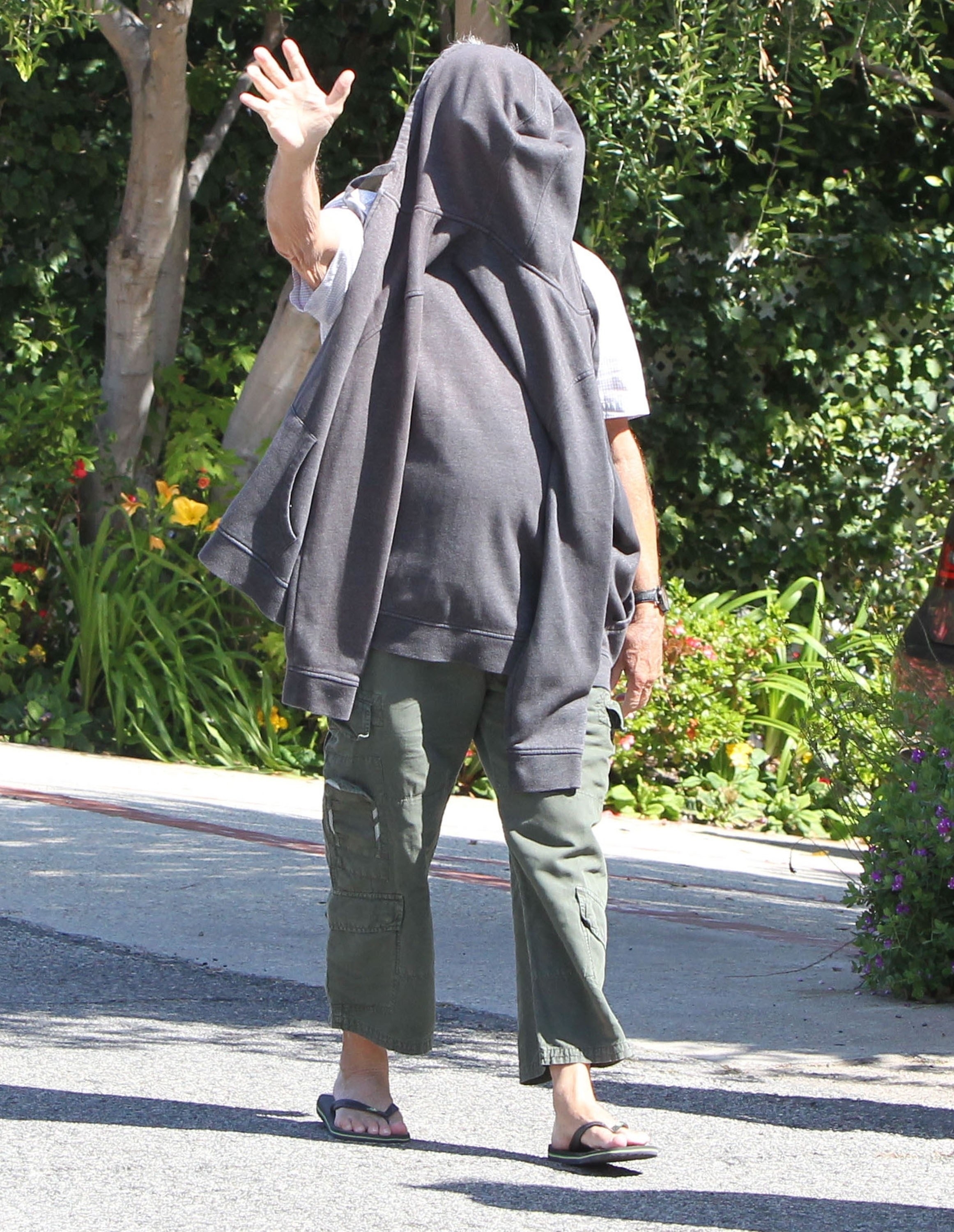 And now, we can add another disguise *artist* to the list.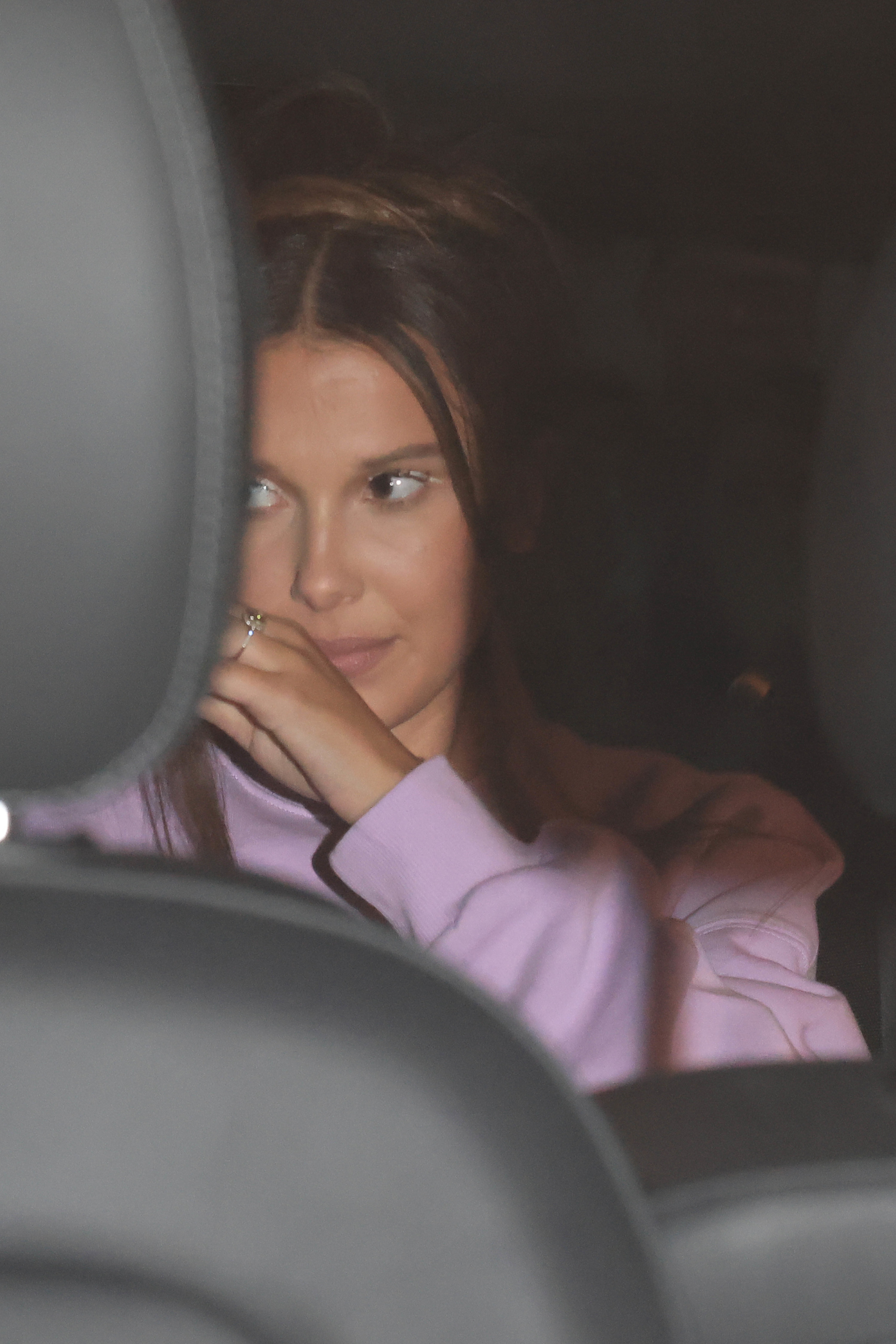 Yep, that's a box.
That box has a little face on it.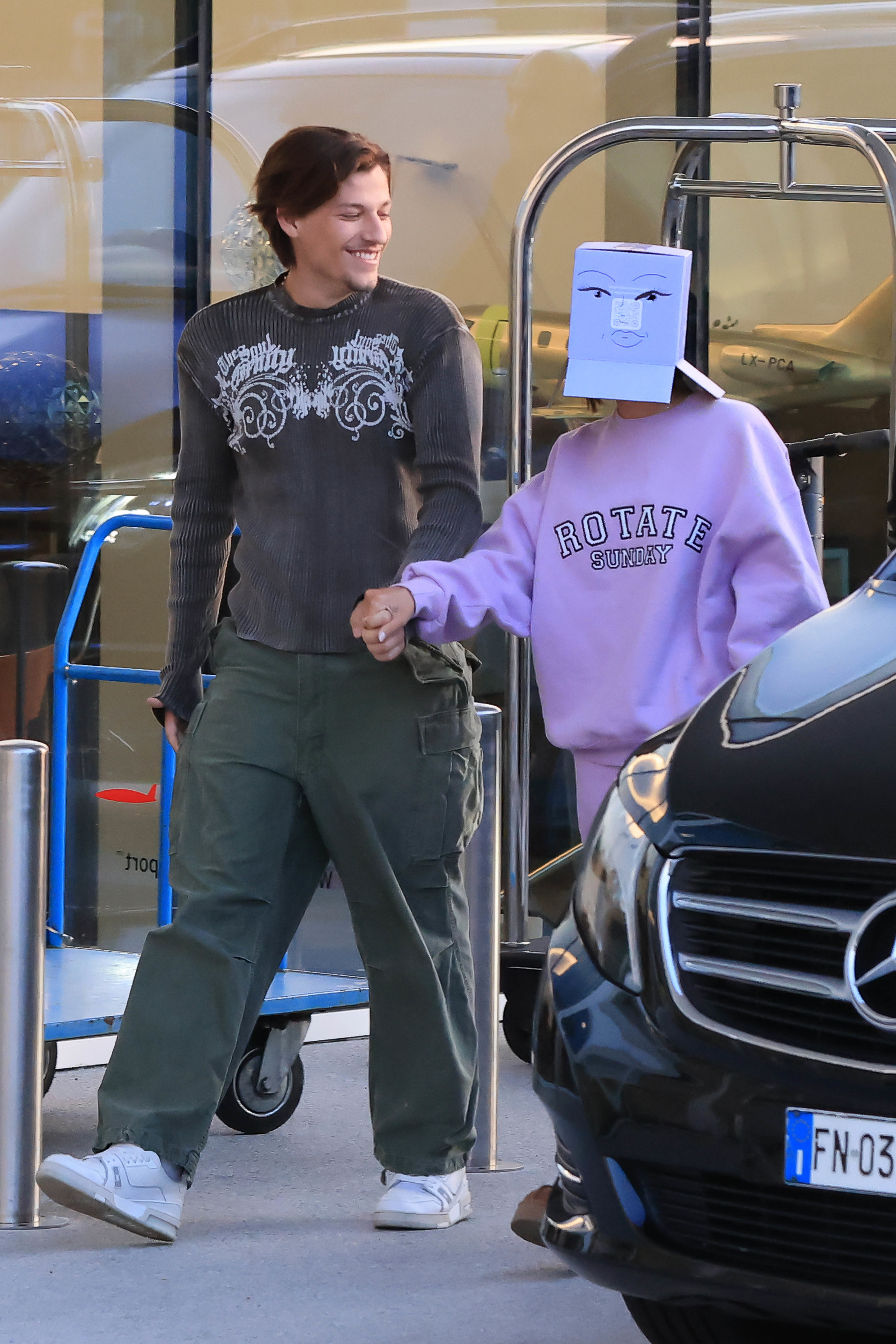 These crazy kids!!!!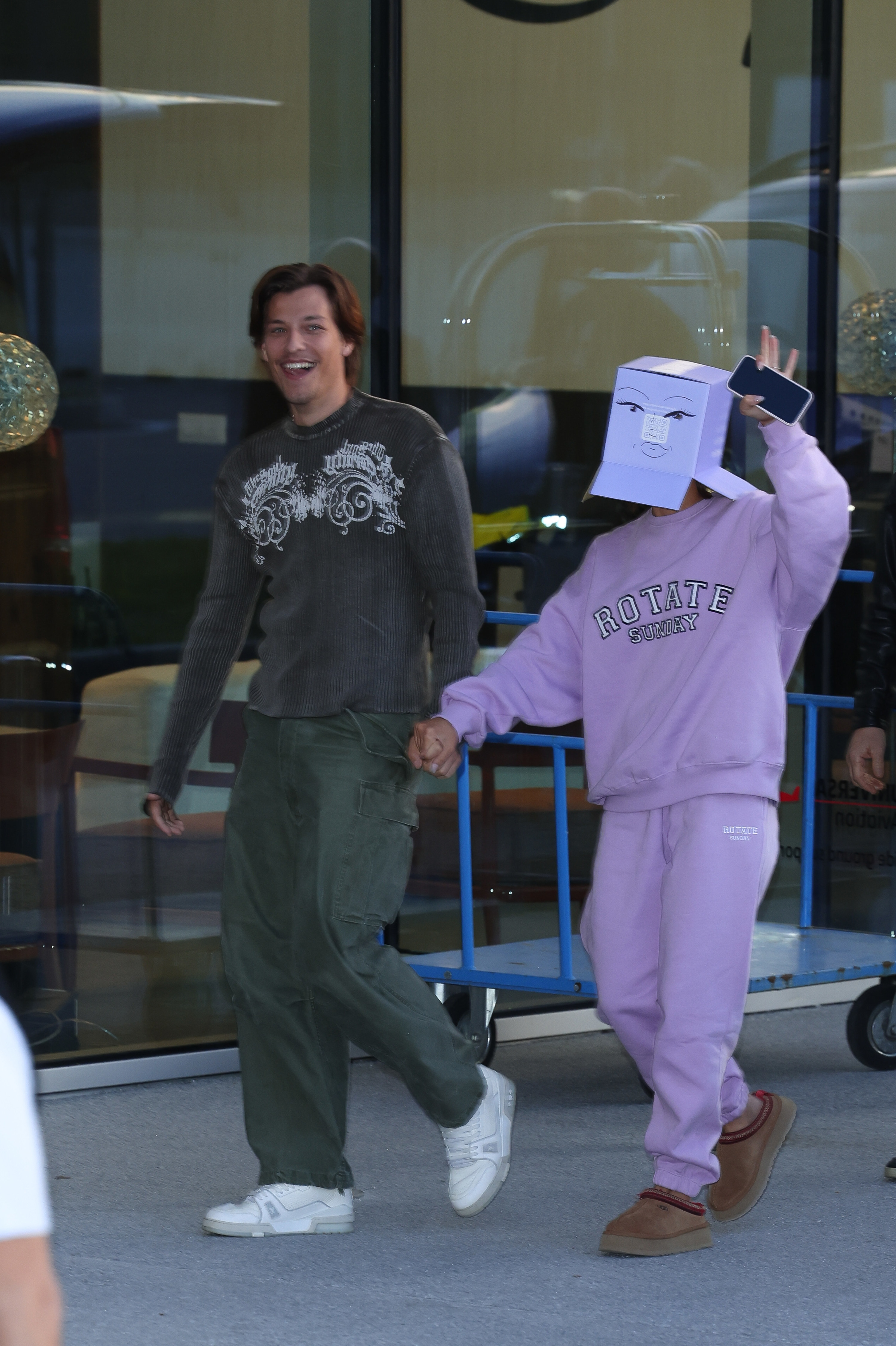 Anyway, I love this kind of thing.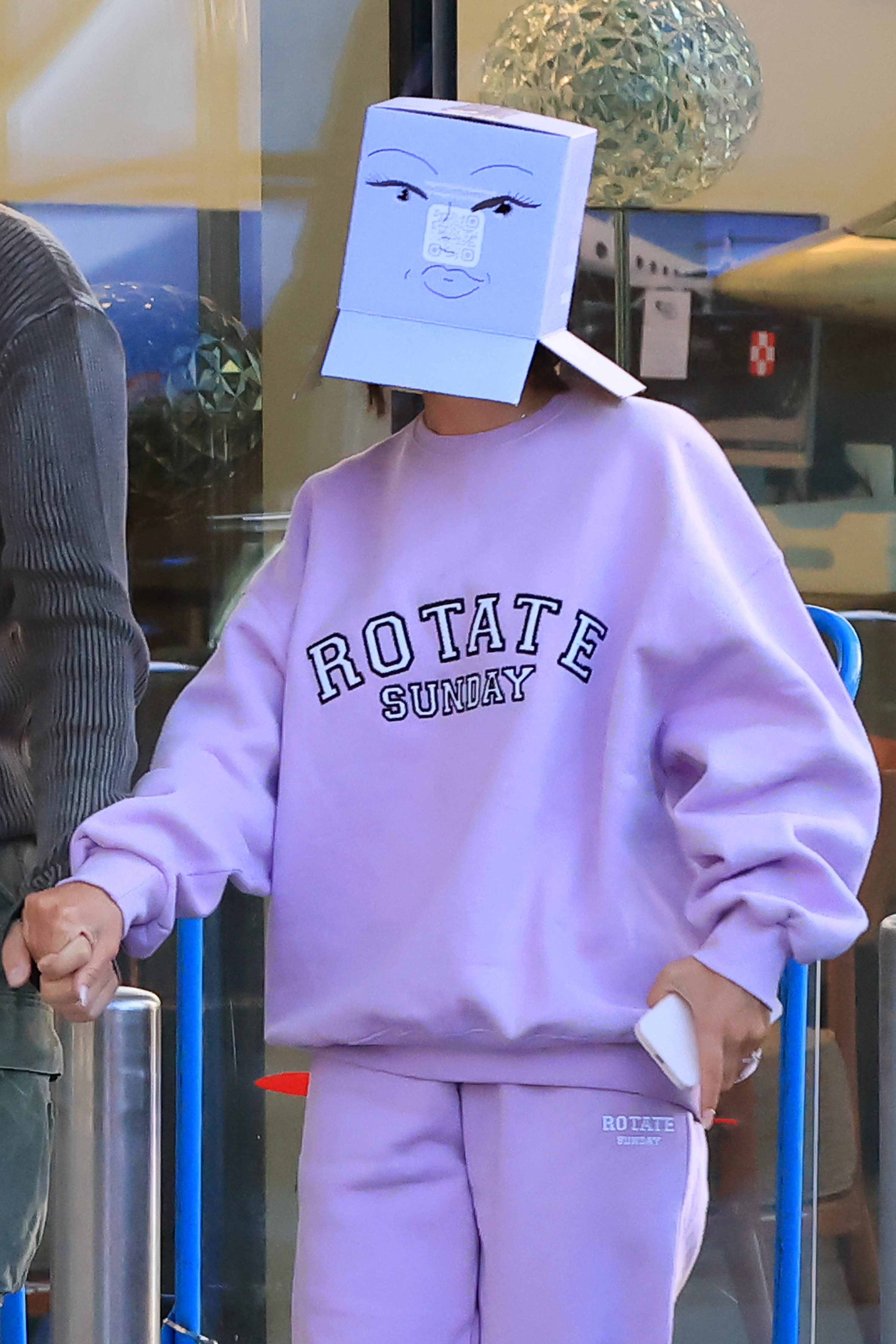 I hope it becomes a thing.