Lourdes Leon (aka Lola) is somewhat a low-key legend, like a mythical creature of celebrity spawn.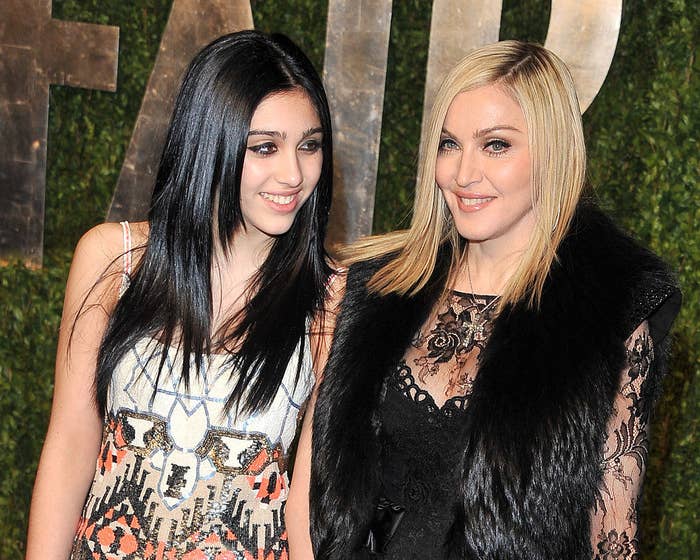 As the daughter of Madonna, she is practically royalty.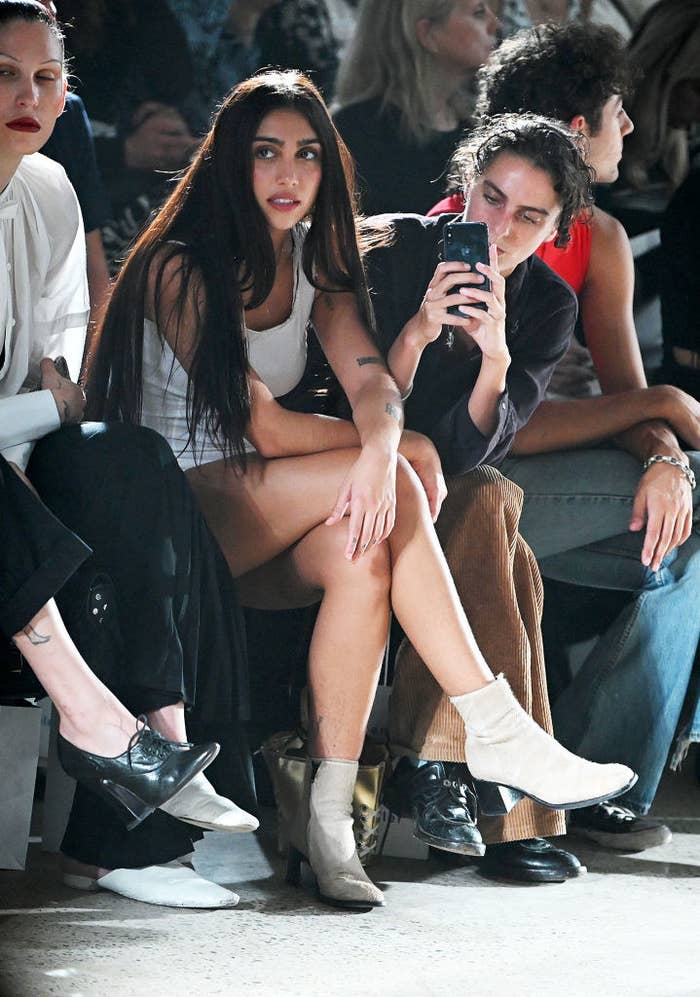 As my friend and colleague Brian said, "MTV covered her birth like it was the inauguration."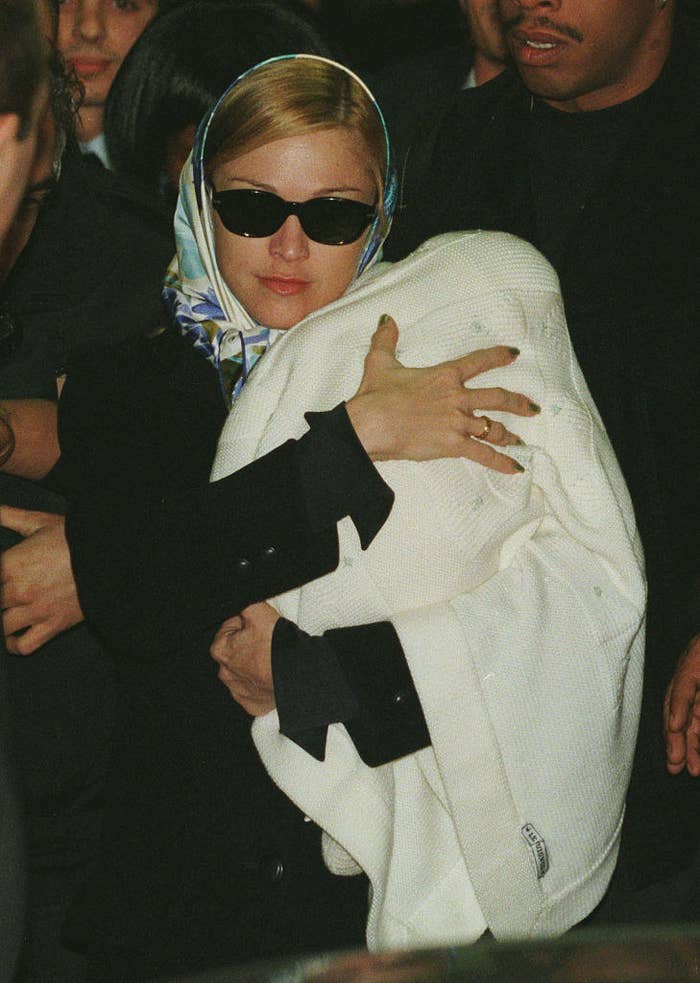 The now 24-year-old has had a pretty low profile for years, but it appears that could be changing.
She magically appeared out of nowhere with a verified Instagram account.

But I'm not here to talk about that, I'm here to talk about her dragging messy Madonna stans.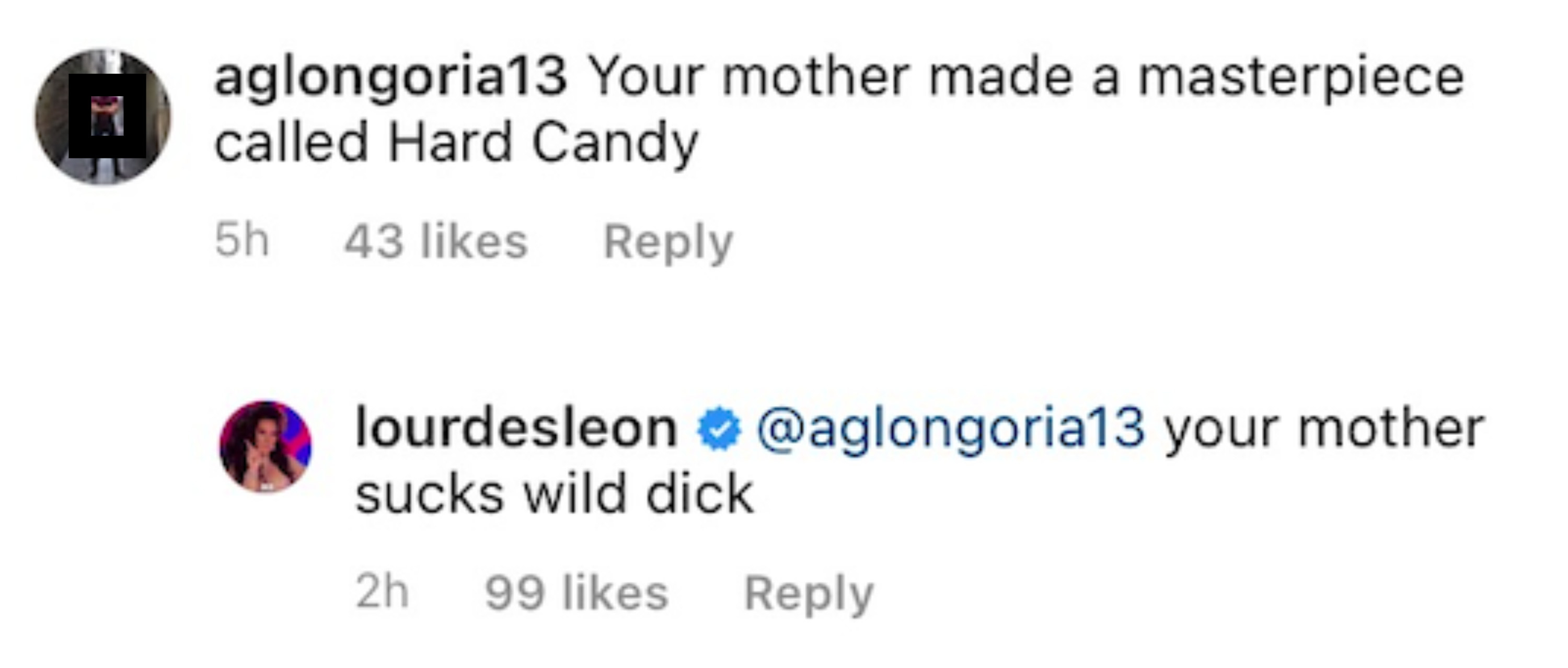 When this fan asked if she would have a music career, Lola replied that she would sing at their funeral.
The fan loved it.

This person made a comment about Lola thirst trapping, and Lola responded that they needed to wash their ass.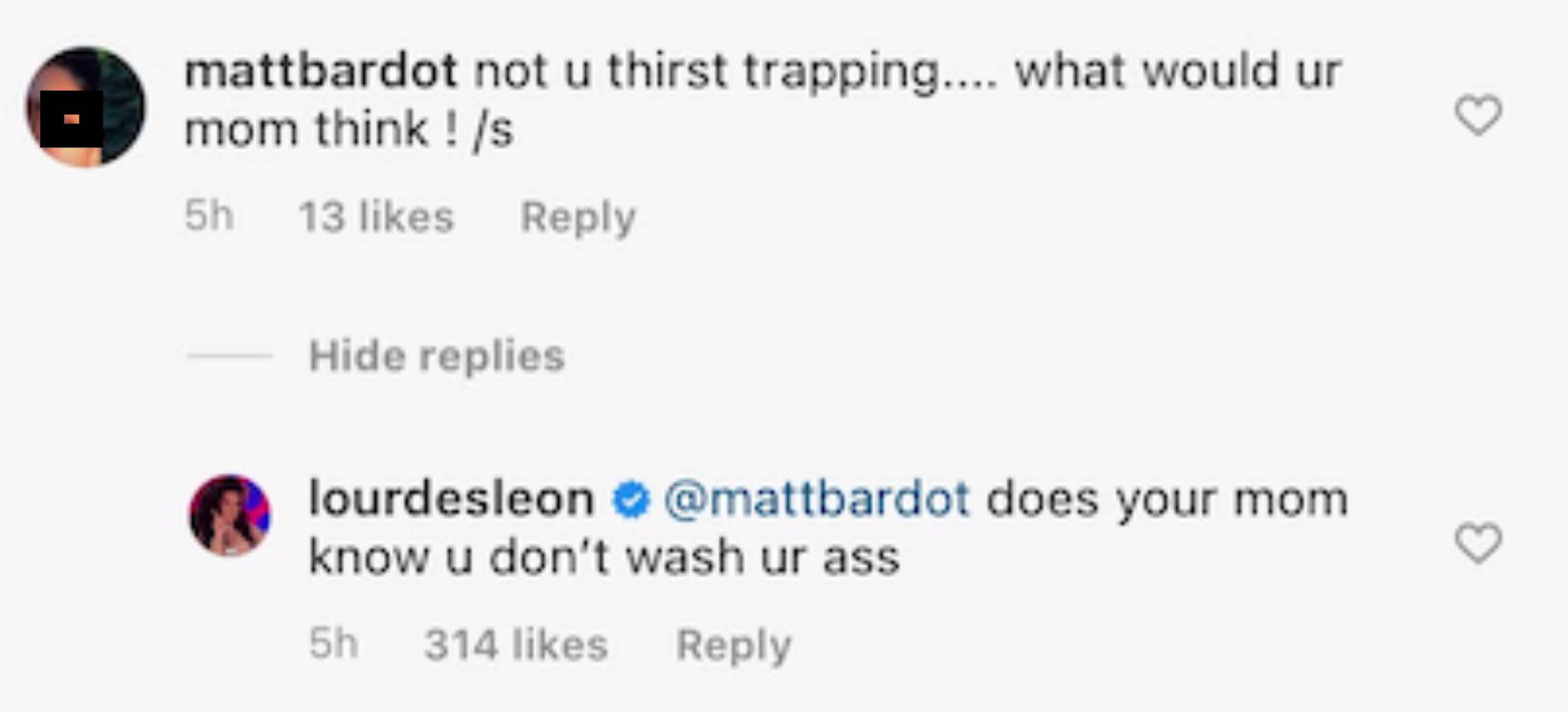 They also loved it.

Lola dragged this fan's haircut.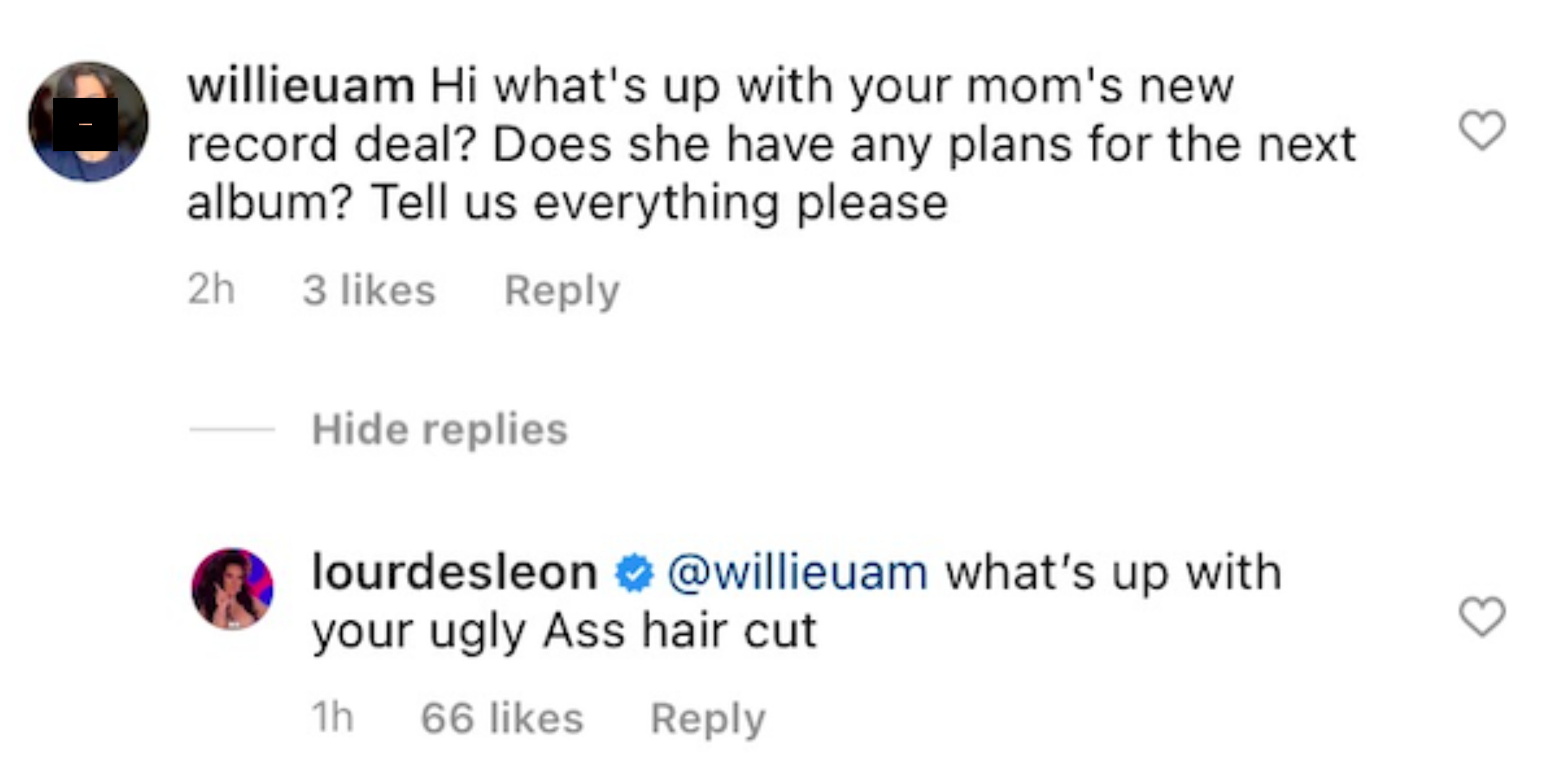 It made their day.

Lola told this person they would amount to nothing.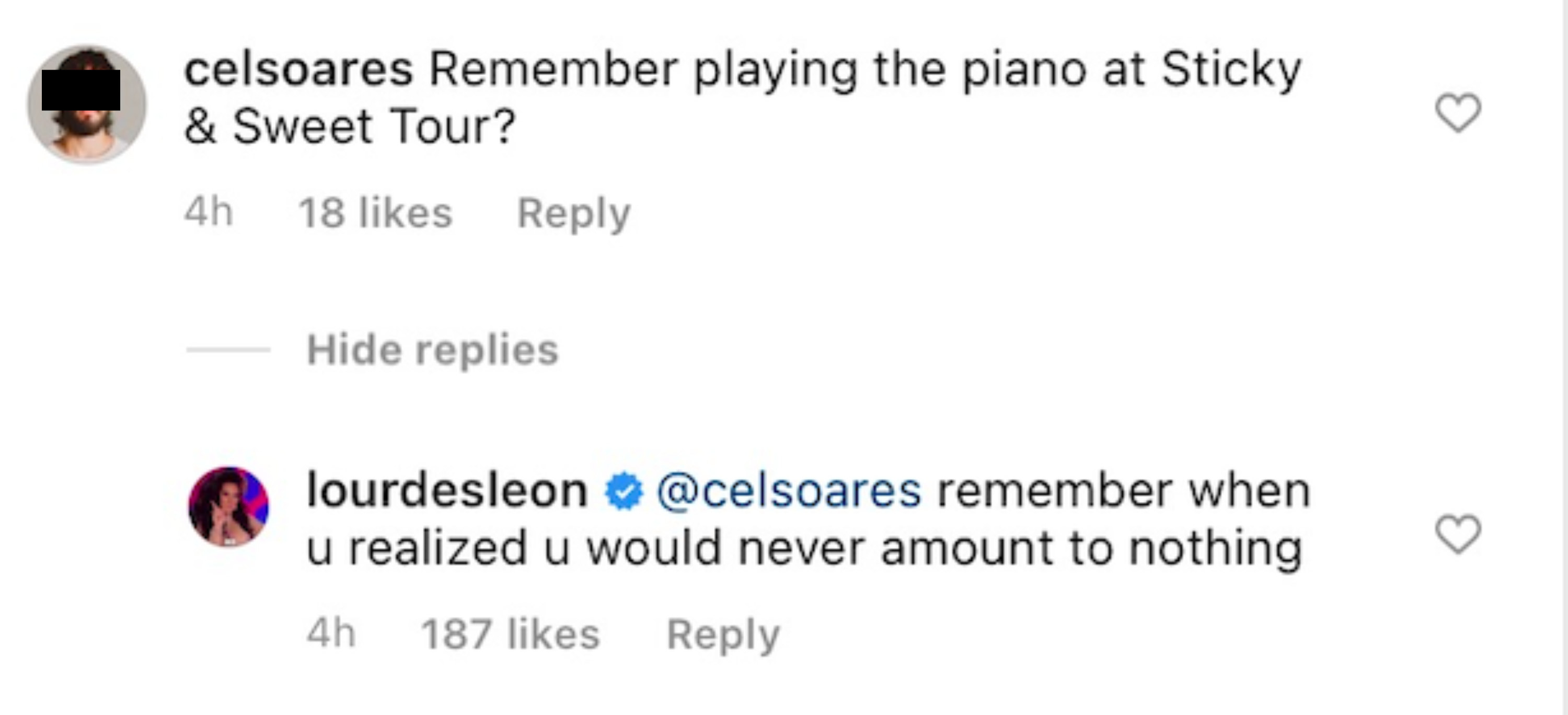 It meant everything to them.

Basically, Lola has no time for nonsense.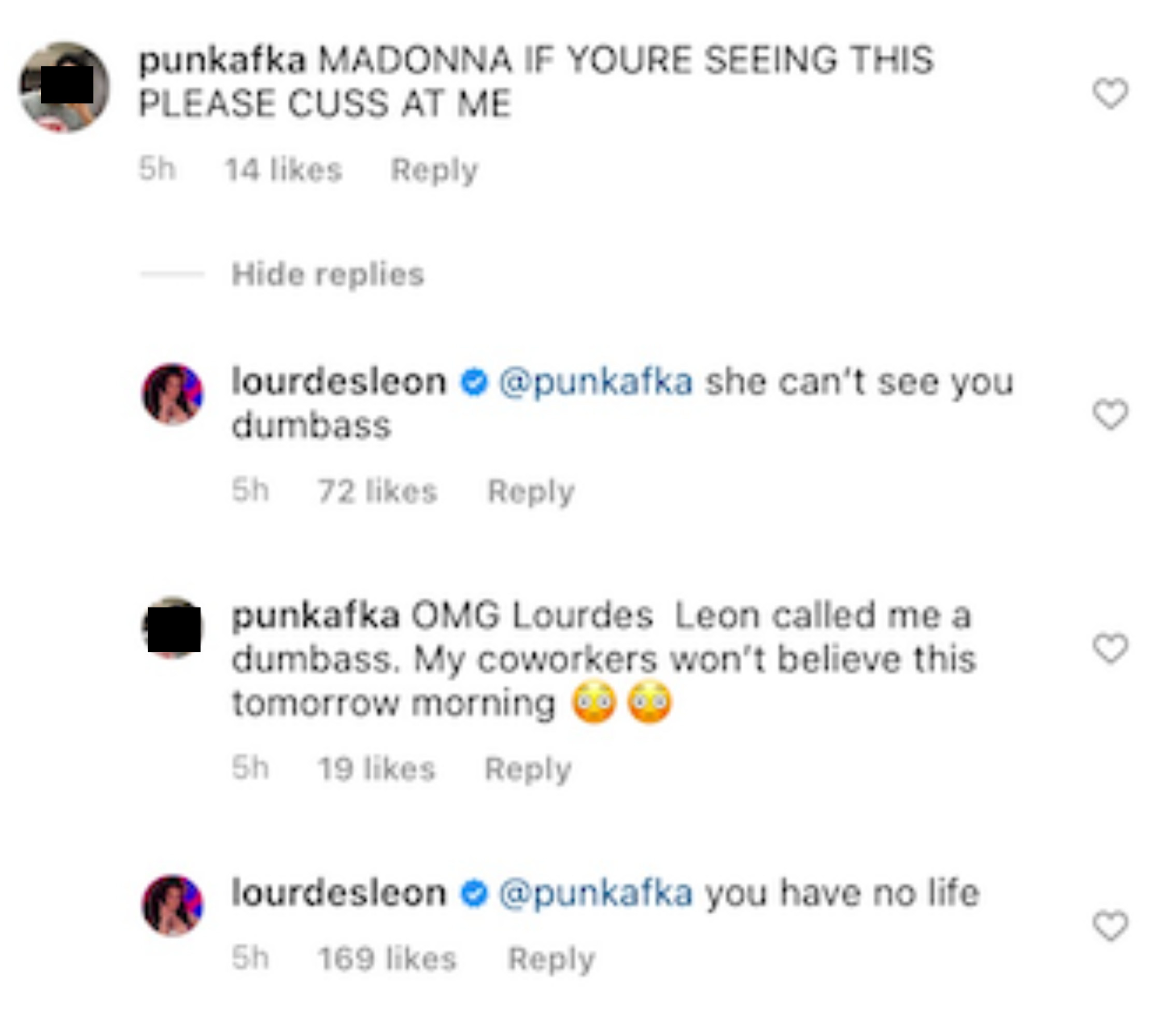 Can't wait to see what she does next!