17 Weird And Random Things Lady Gaga Has Done In The Past 60 Days
"f."
For the last two plus months, Lady Gaga's social media has been equal parts bizarre and iconic. Here's a recap of her unusual social media behavior.
1.
It all started at the end of August with "f."
2.
On September 16, she let it be known that she was snatched.
3.
On the 20th, she made a cryptic statement about the vaping epidemic.
4.
On October 1, she announced her new album, ADELE.
5.
Two weeks later, she gave us some "live, laugh, love" wisdom.
6.
On the 15th, she asked "What's fortnight."
7.
"who are you," she asked one of the most famous video game streamers, Ninja, a day later.
8.
On October 16, she slept in her jacuzzi.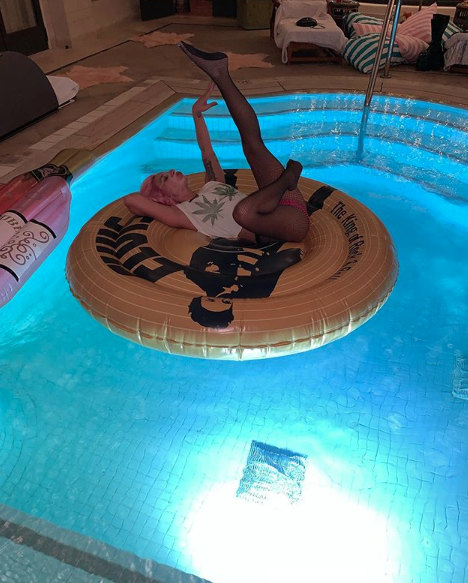 9.
That same day, October 16, Gaga wished Drake "happy birthday." Drake's birthday is October 24.

10.
On the 24th, she said fame is a prison.
11.
Then she briefly collabed with Amanda Knox.
14.
She counted money, put it in her bra. The clip is hypnotizing and I don't know why.
15.
She was basically all of us at 2 AM in a Vegas casino.
16.
She sang a jazz version of "Foolish" with Ashanti.
17.
And lastly, she passed out on her private jet.
What am I trying to say? Nothing. I'm honestly just living for her random-ass social media interactions, but I also want to take this opportunity to say: We want the album. Until then, we will speculate.