Lady Gaga's album Chromatica is one of, like, three things that I would like to remember about 2020.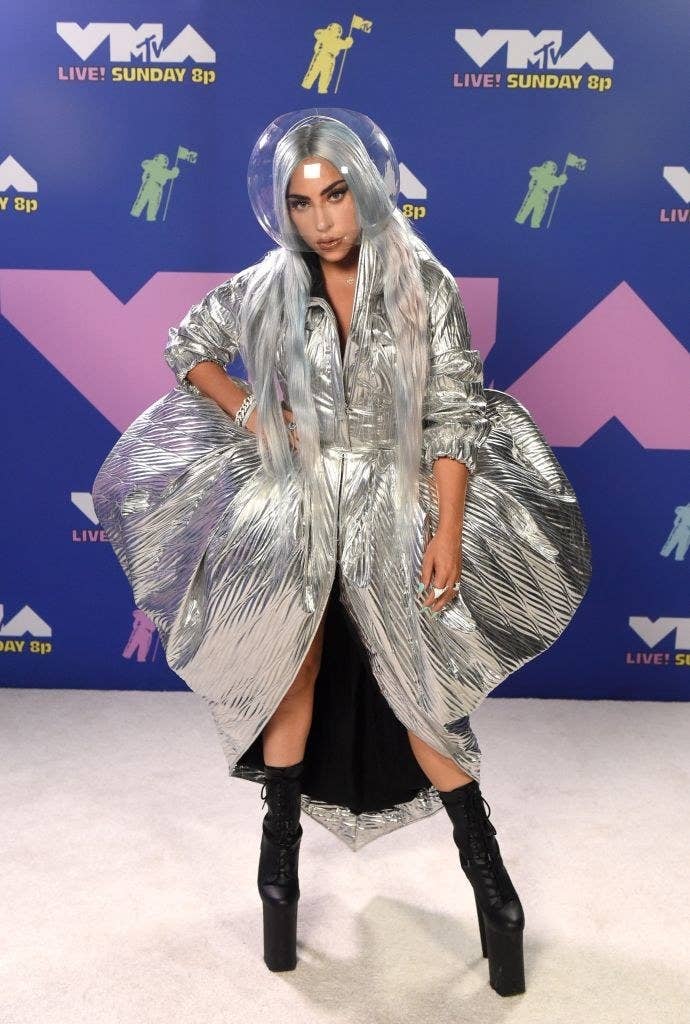 The album is, in all honesty with no gay hyperbole, her best.
And now, Gaga has blessed us with dare I say, again, not in gay hyperbole, one of her best music videos in years?
The new song is "911" and the music video is classic Gaga, but like, mature. It's artsy fartsy with a twist that will give you an "OH SHIT" moment. Every time you watch it you will notice something new.
Now, let me break it down for you. Spoilers ahead. There is a twist!
The video starts with Gaga in a sand pit. She is surrounded by debris. I see a bike. There are also pomegranates.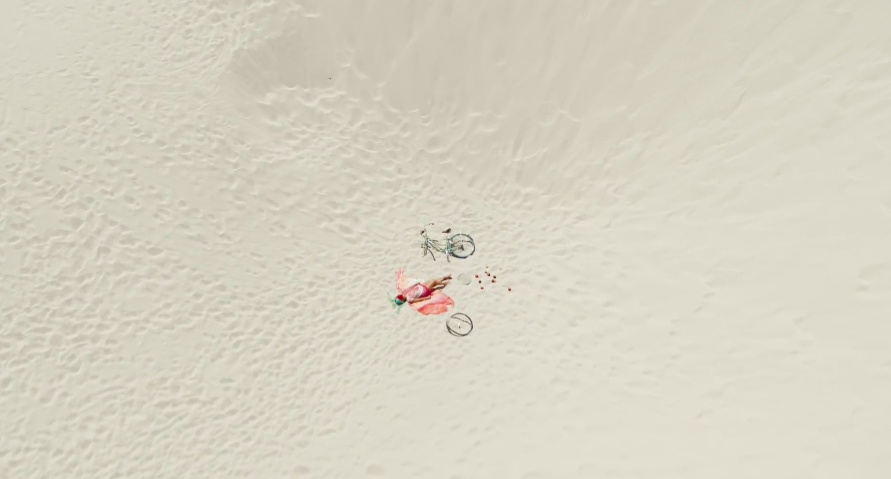 She wakes up and walks into a set which appears to be something from West World*.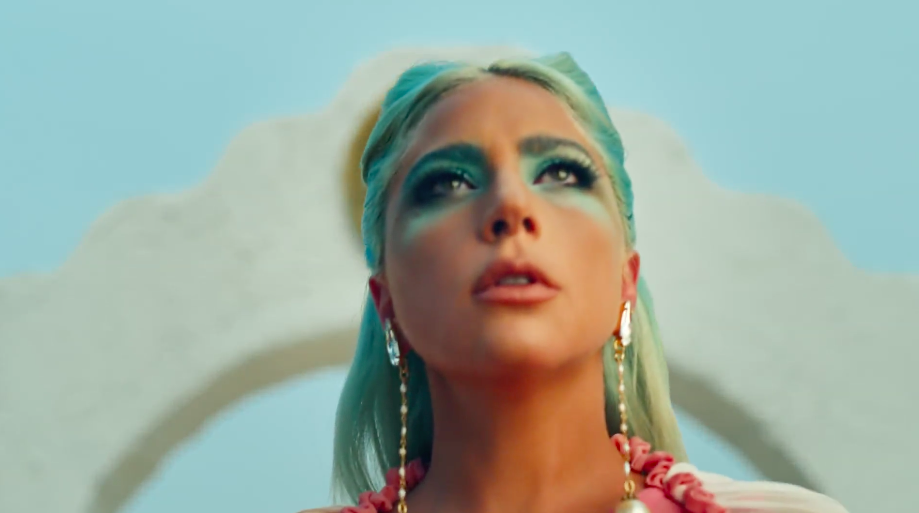 Some guy is hitting his head on a pillow. It's unsettling.
She grabs her neck.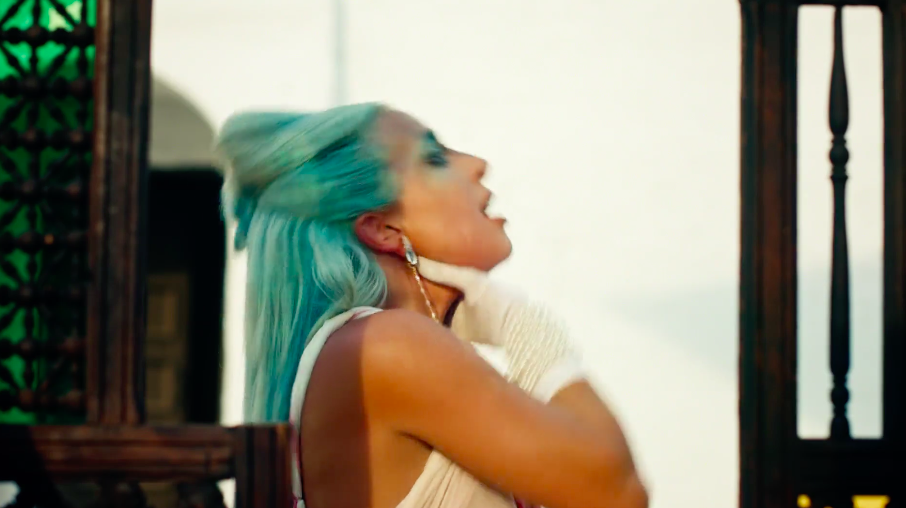 She has snapped.
Gaga is surrounded by a cast of characters.
There's some people in blue. A hot guy with an umbrella. And a woman cuddling a mummy*.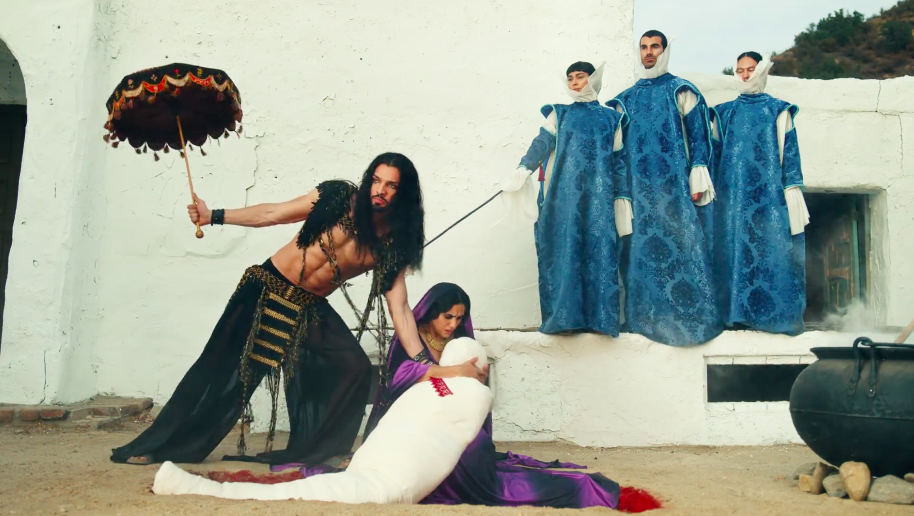 It's very weird, very Gaga, and makes no sense...yet. It will all come together soon.
We keep on seeing Gaga interact with these characters. Take note of the woman dressed as a Saint*.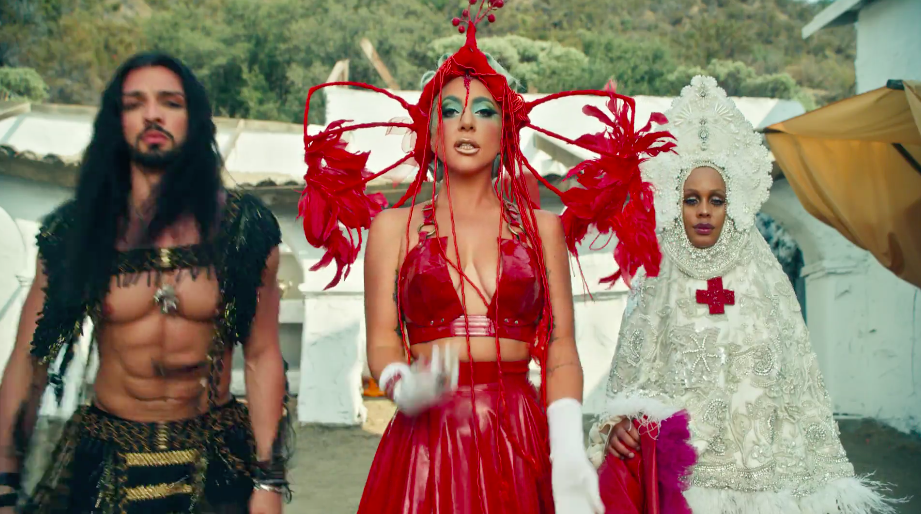 The music video gets even more strange. The woman in white and the hot guy with abs are holding her ankle with strings.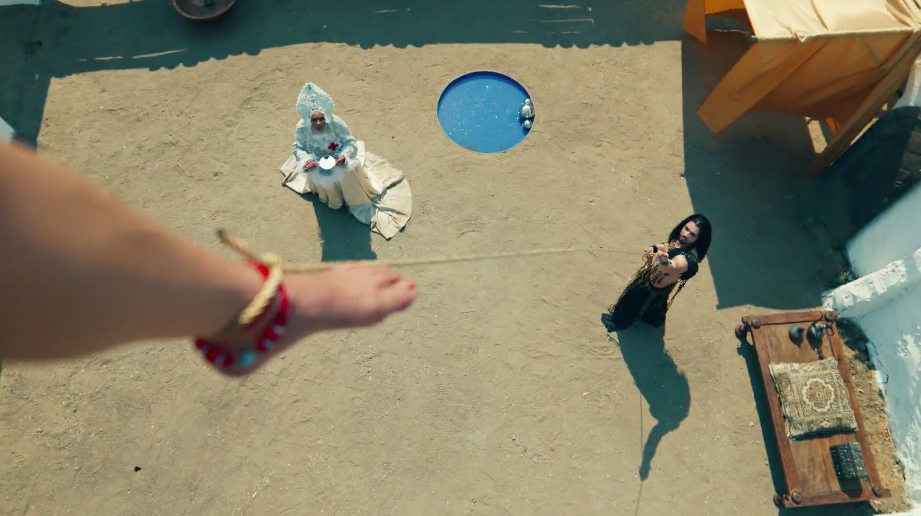 Truly, what is even going on?!?! But it will all make sense soon enough.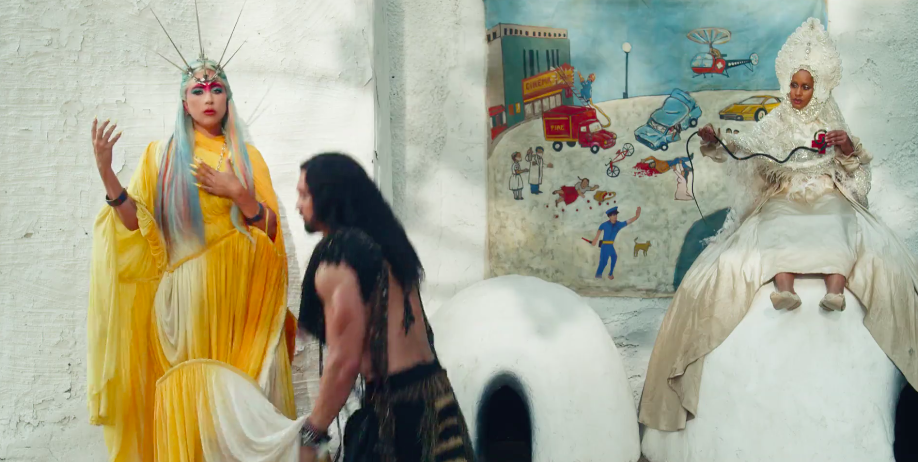 The cast of characters gather in a room together. The hot guy brings knives towards Gaga.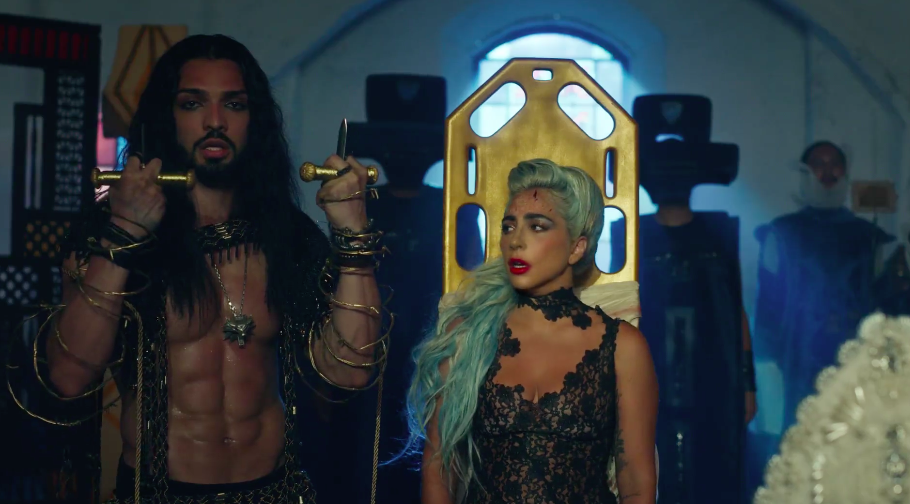 Gaga screams.
THEN THE TWIST.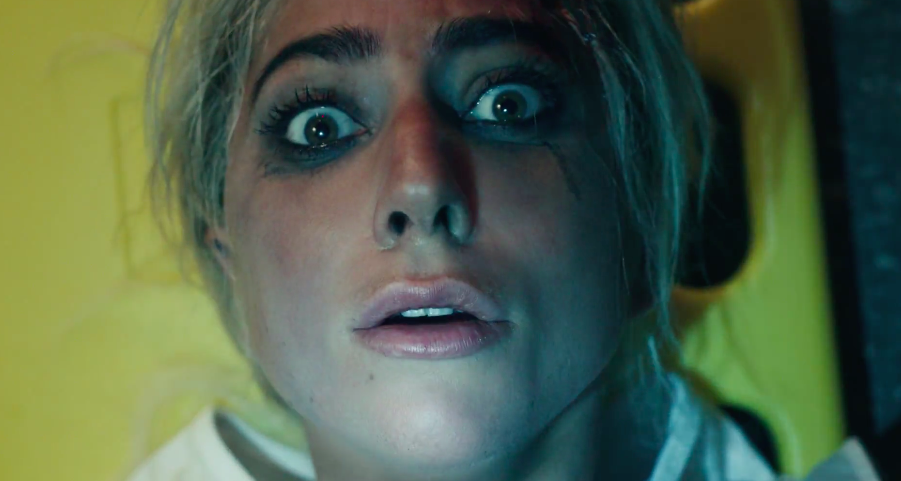 Gaga wakes up on a stretcher.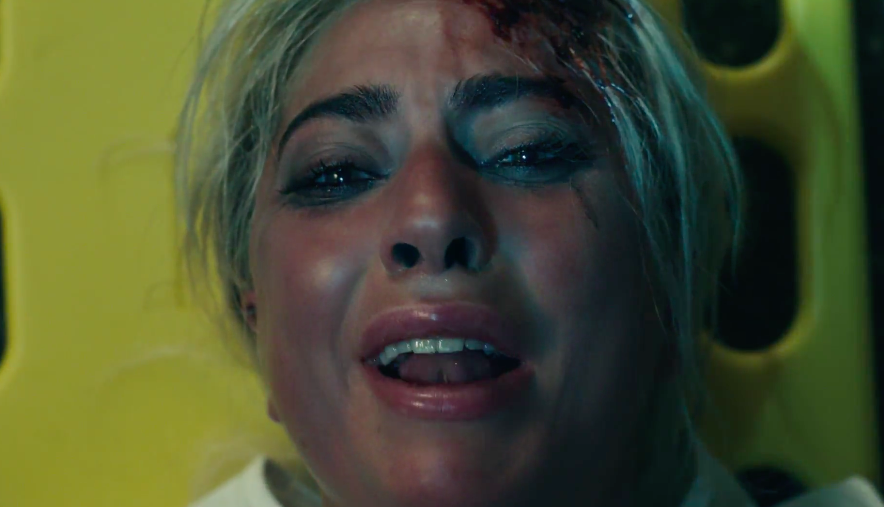 Her foot is busted.
There was a huge accident.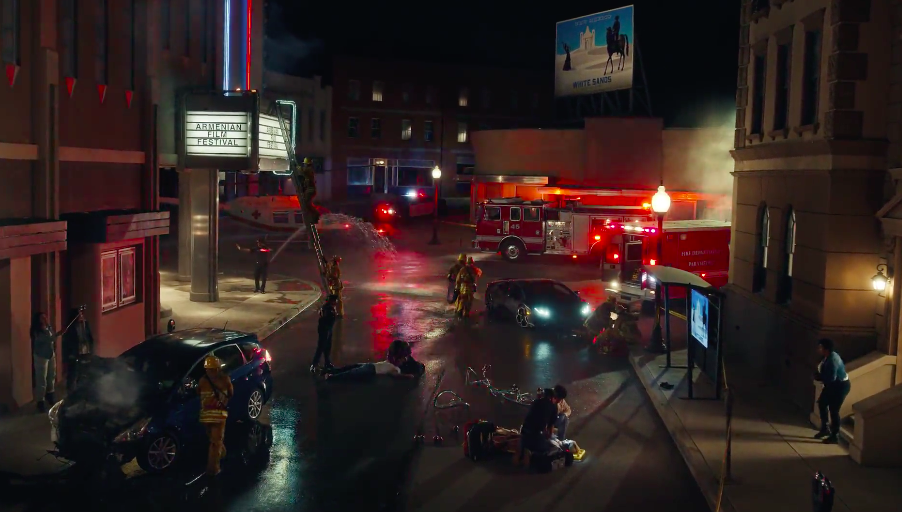 We see a "White Sands" billboard.
Look familiar? It should because it's where Gaga started the music video out.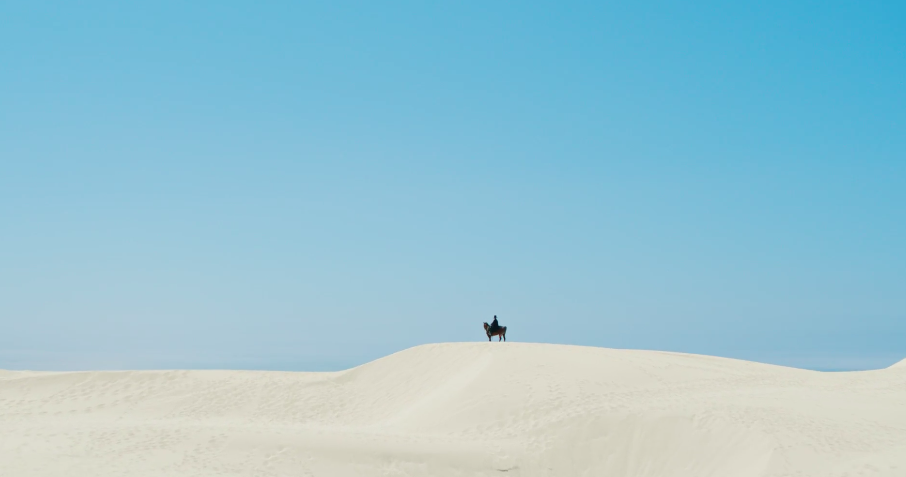 Remember them?
They're doctors helping Gaga.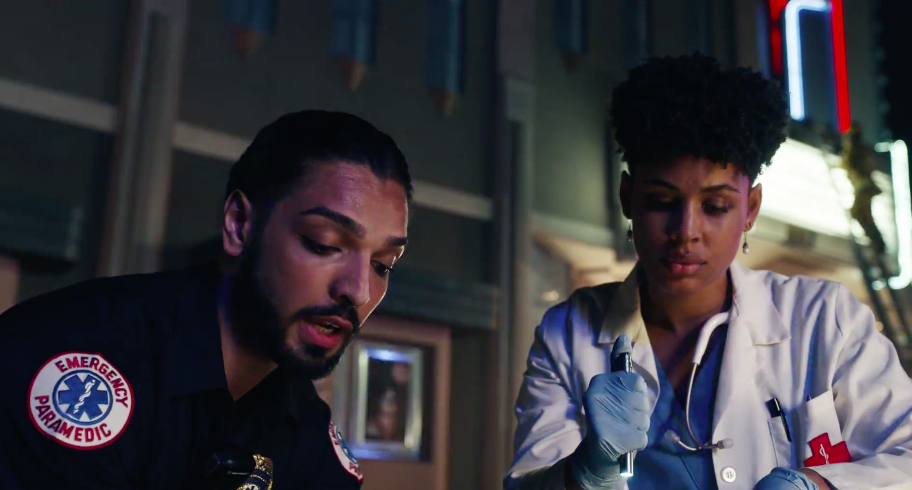 Her bicycle is next to her...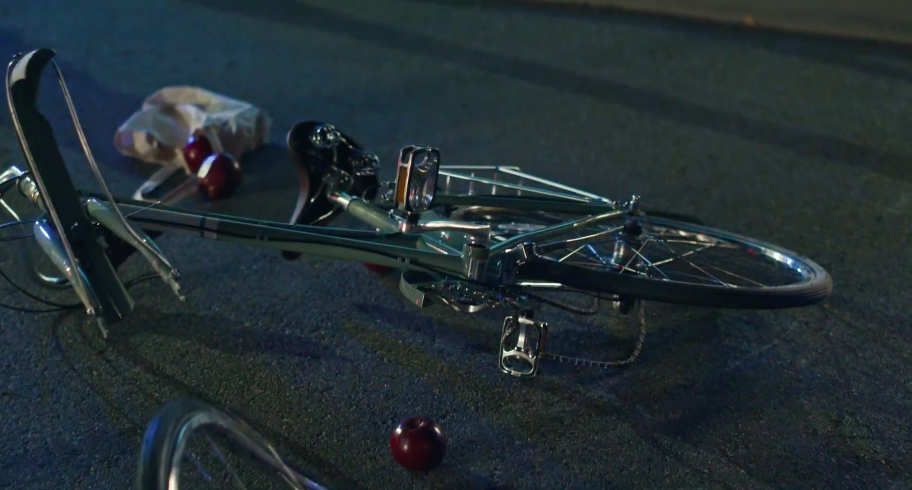 ...just like the beginning of the music video.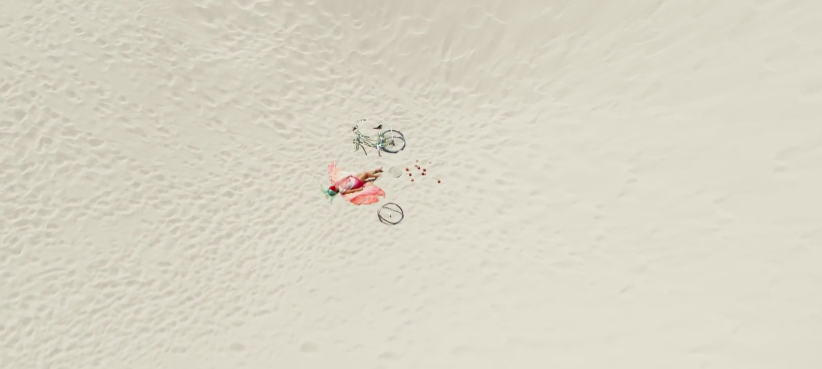 We see a poster for a movie called The Colour Of Pomegranates.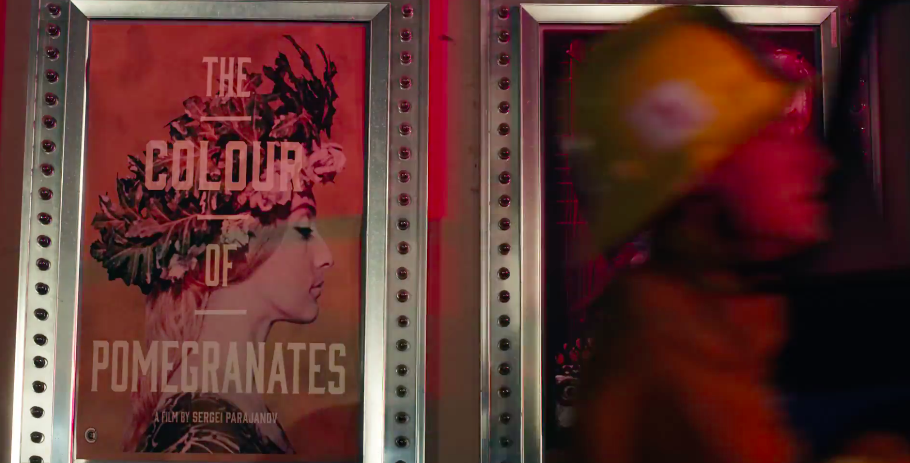 Which, like, there were pomegranates on the ground in the beginning of the video.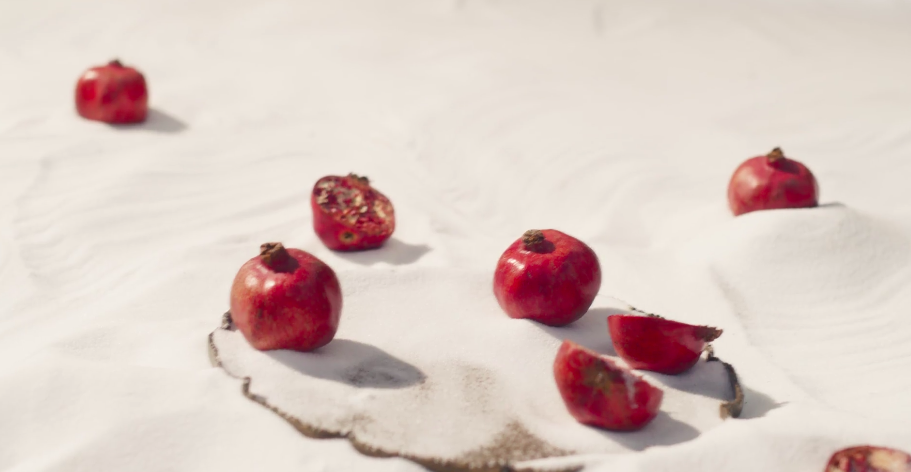 A guy passed out on a steering wheel.
That's the pillow dude.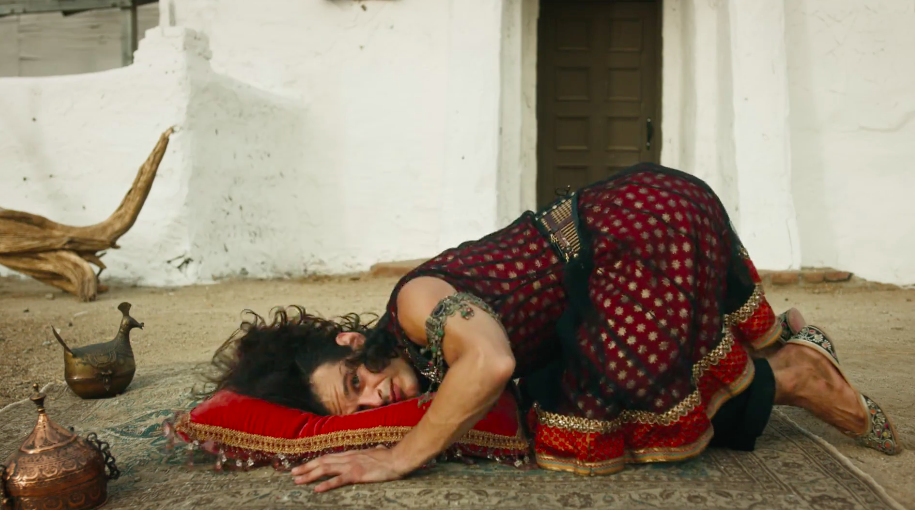 The woman and the mummy.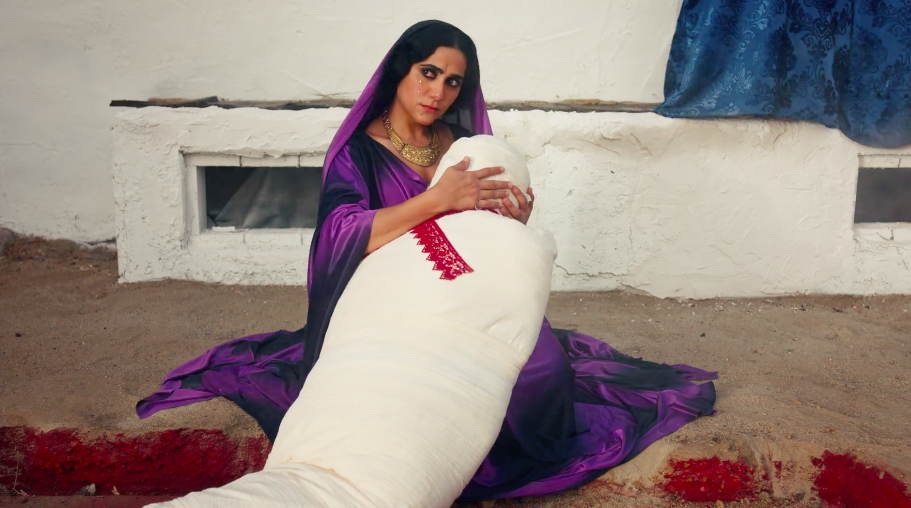 I believe that's them.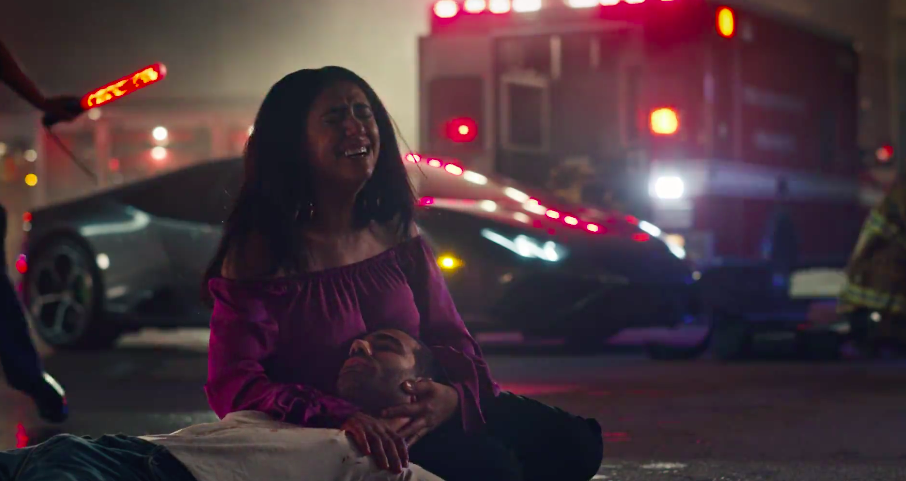 This chaotic artsy fartsy moment was mimicking the crime scene.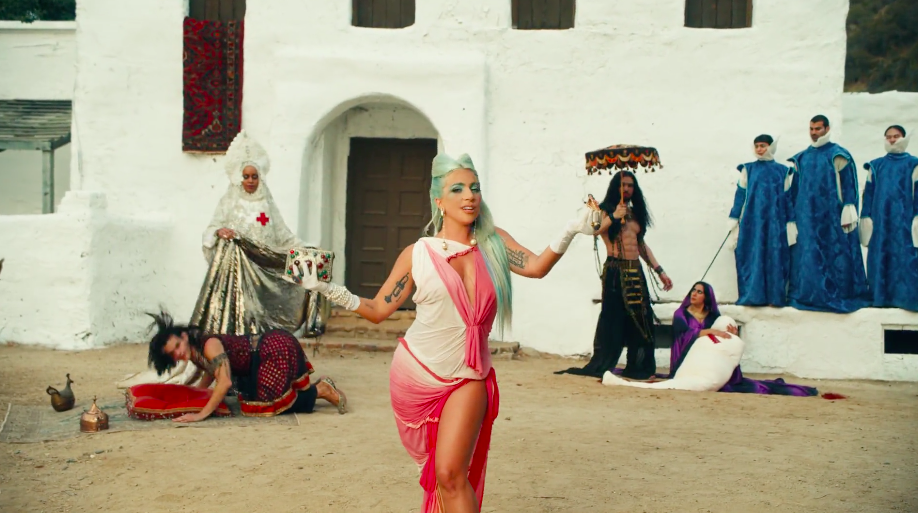 See: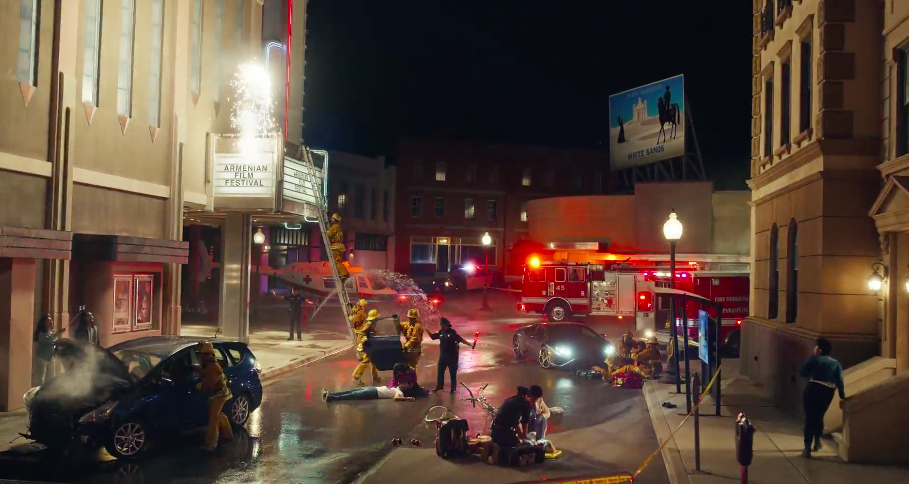 Gaga gaves us hints in the video with this map.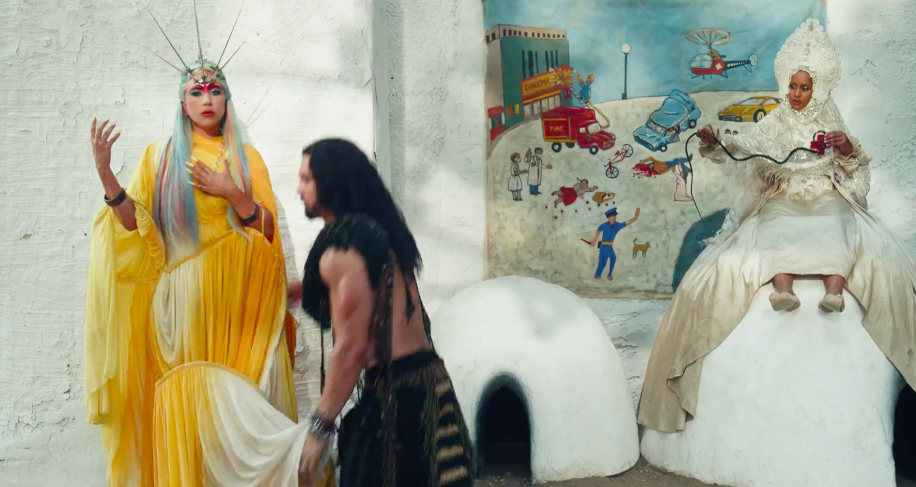 It's honestly brilliant.
Her best video in years? I think so.