In case you didn't know, I am completely and totally fascinated with the death hole that is Kim Kardashian's house.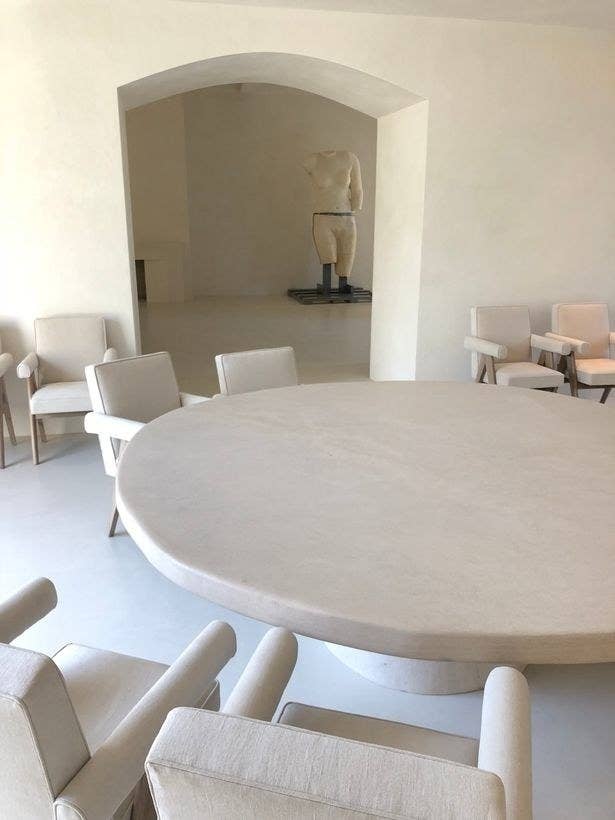 That cold, dark lair is my obsession.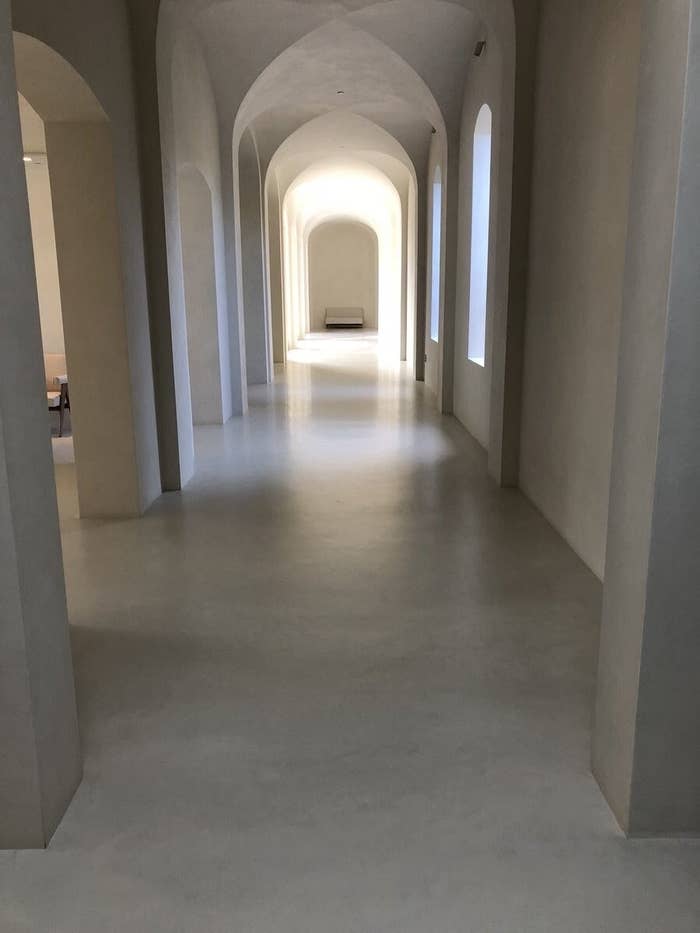 There's toys set up in stadium seating.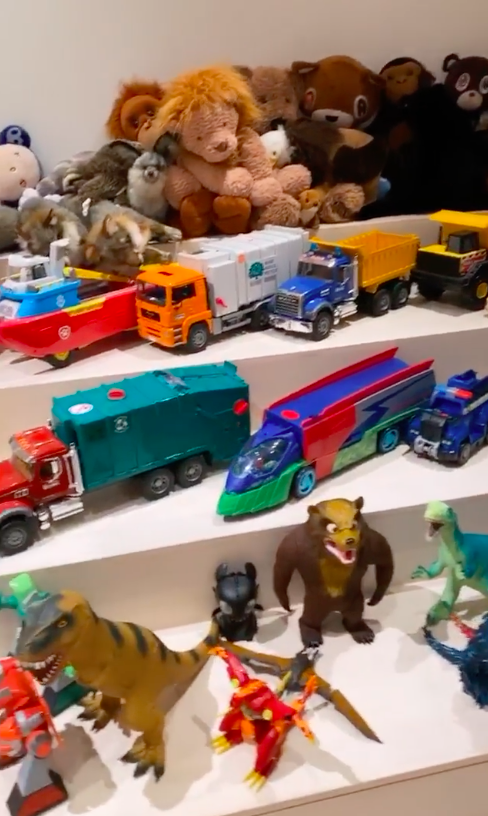 A color-coded LEGO drawer: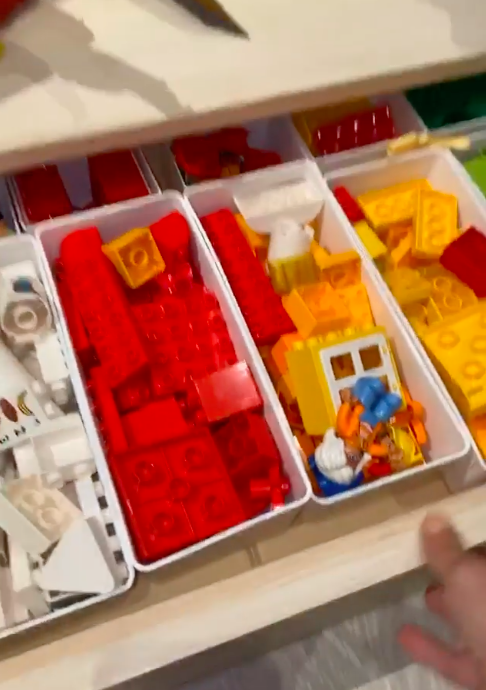 And bins and bins full of arts & craft supplies:
It's basically a perfectly stocked first-grade classroom.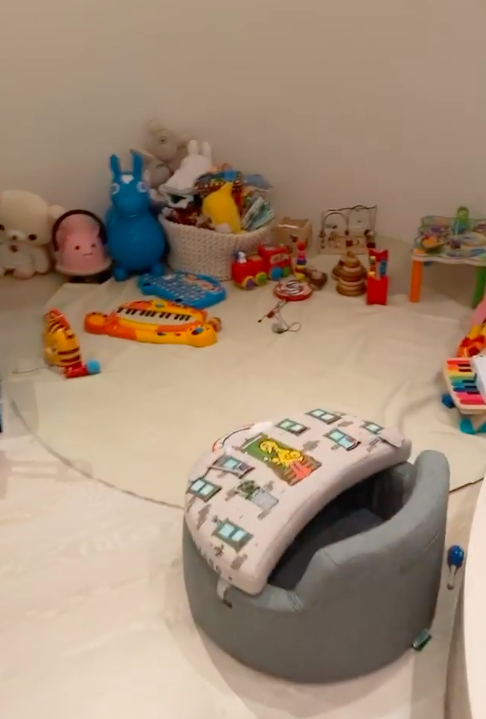 And it's definitely a brief respite from the abandoned museum vibe she has going on in the other parts of the house.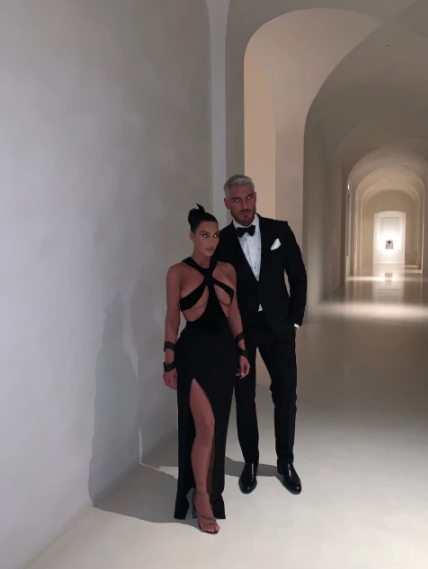 But now Kim has gone above and beyond.
I thought the childhood dream was one of these: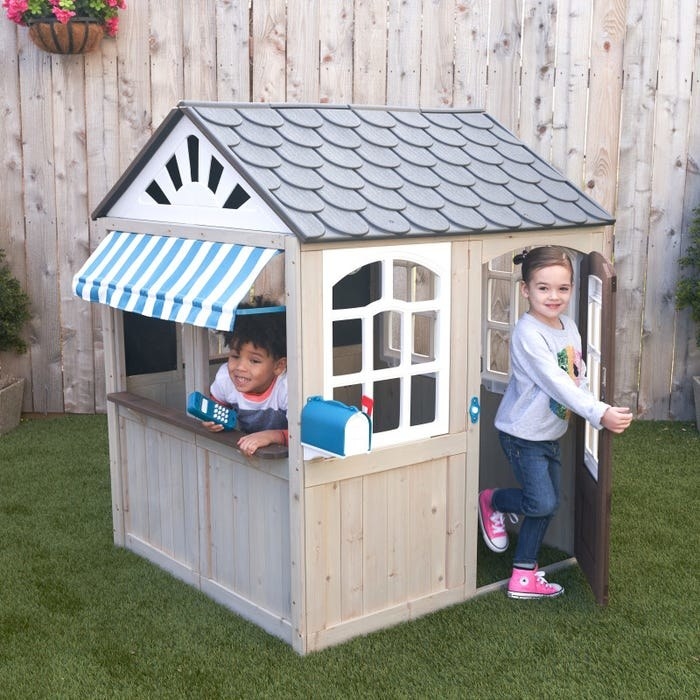 I was wrong.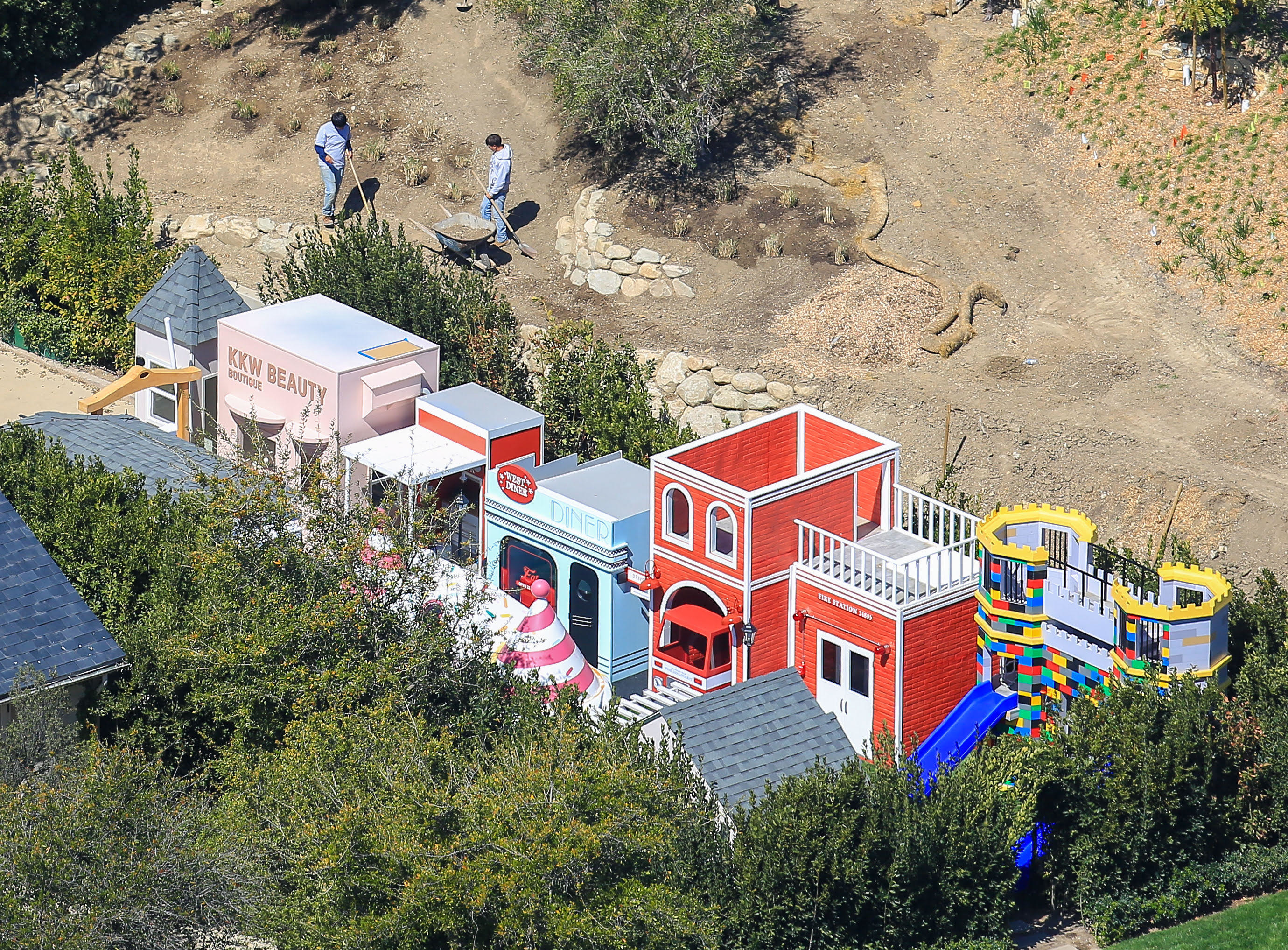 Kim has built this in her backyard.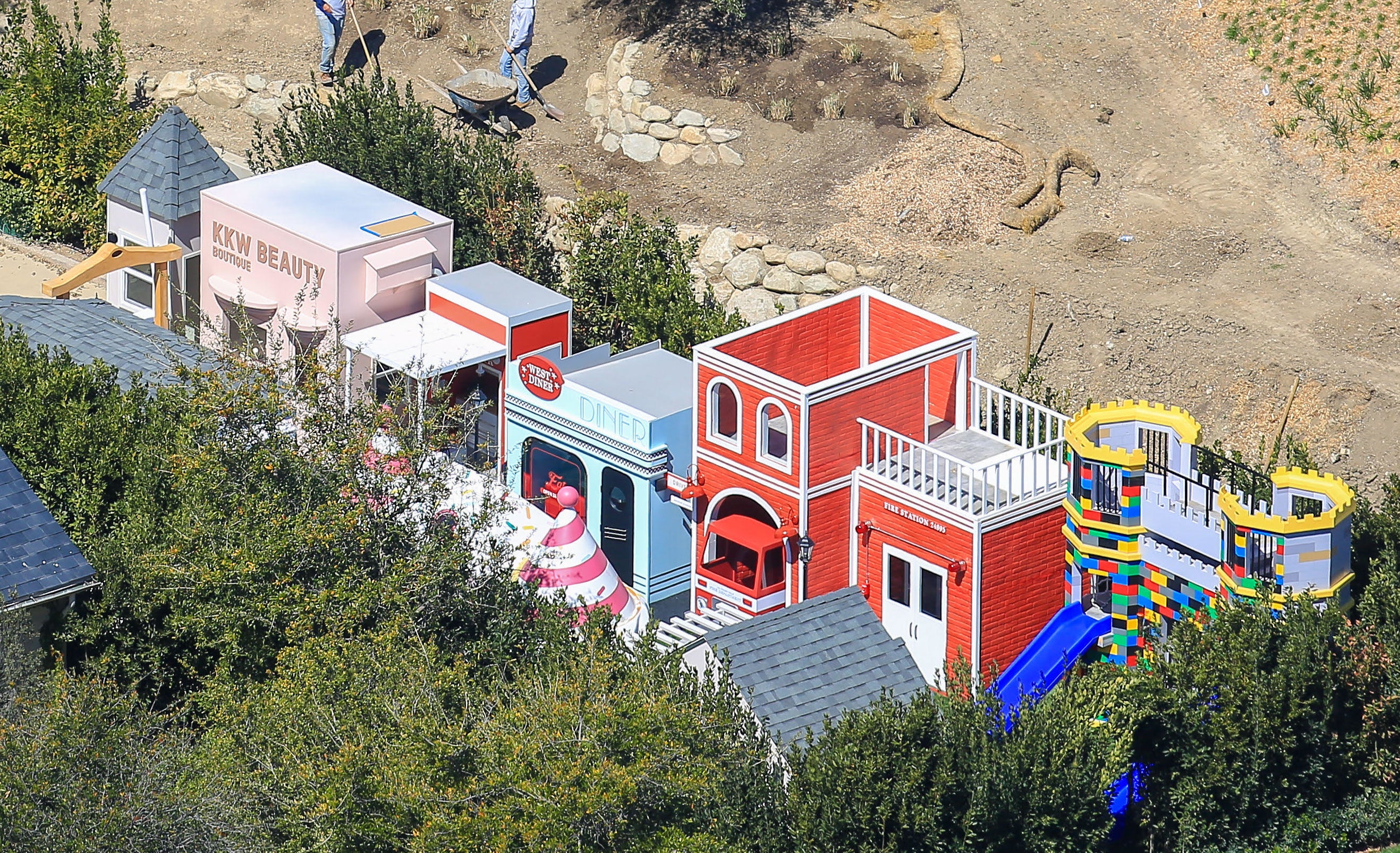 Yes, an entire little town.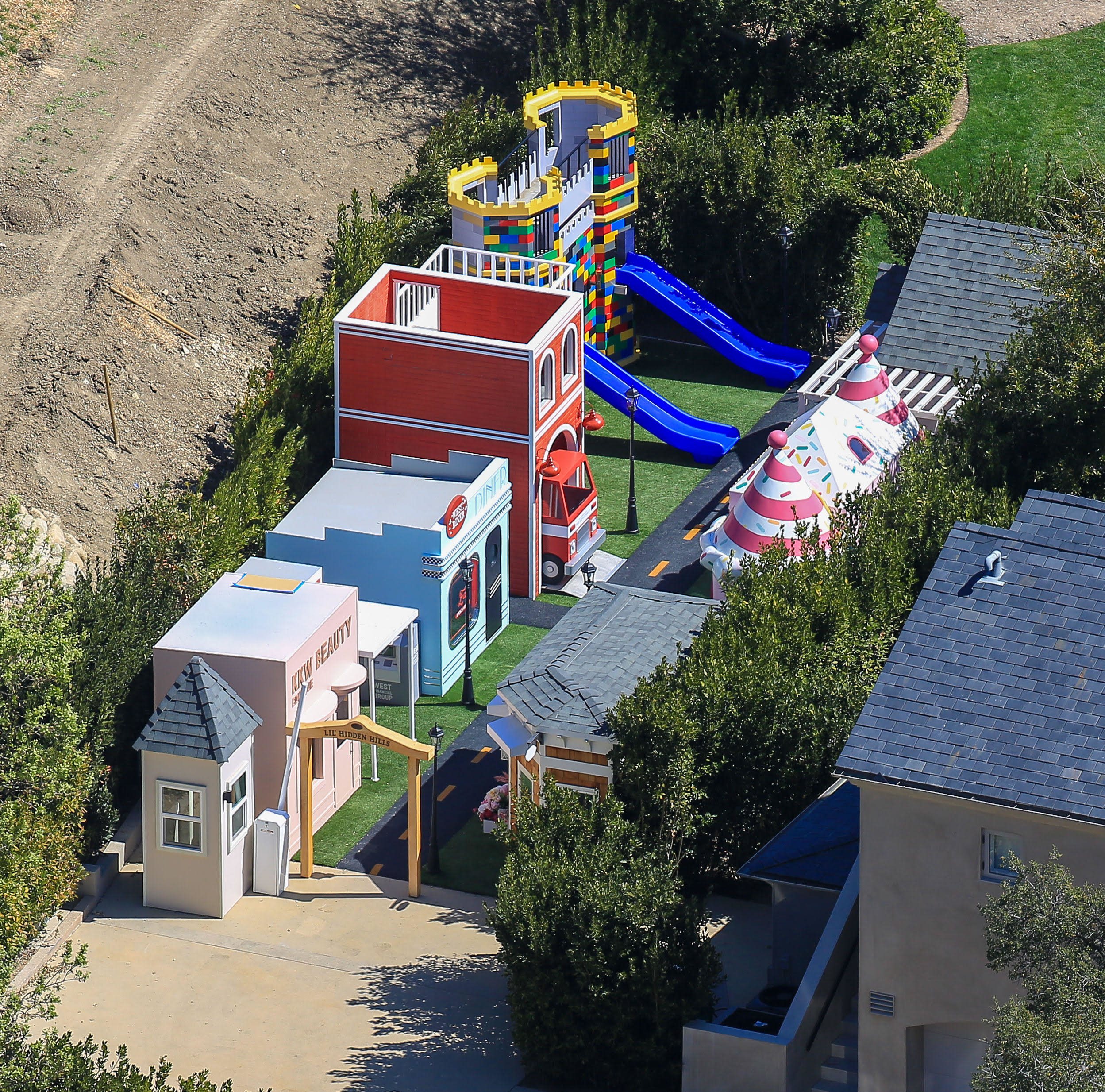 It's apparently called Lil' Hidden Hills (a play on the name of the gated community they live in).
There's a KKW Beauty Shop: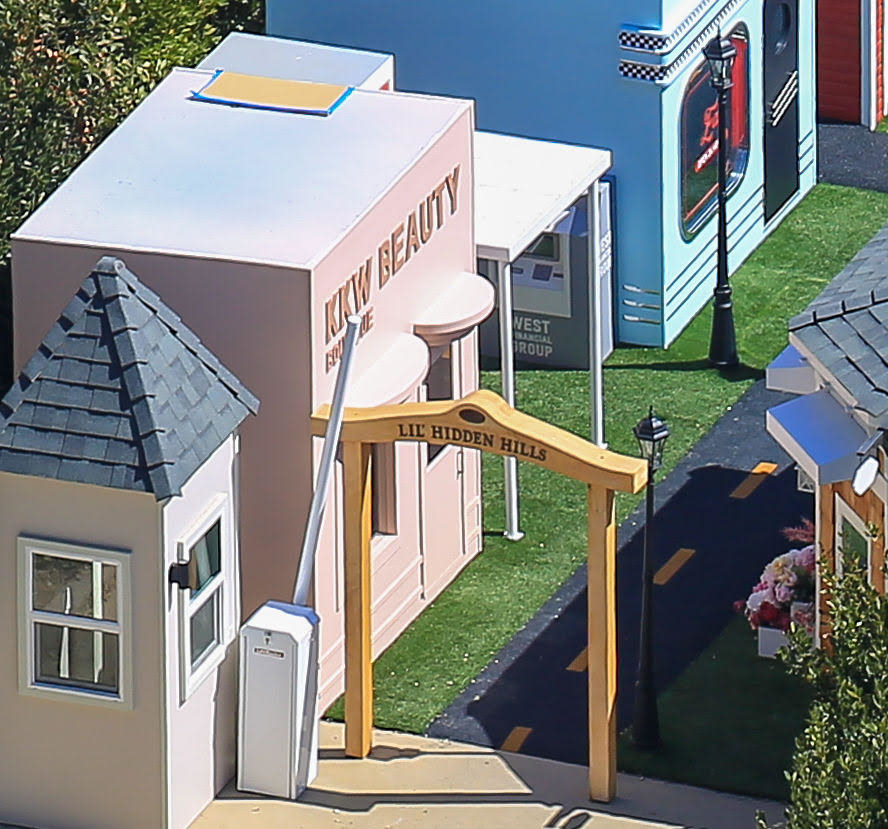 The West Diner: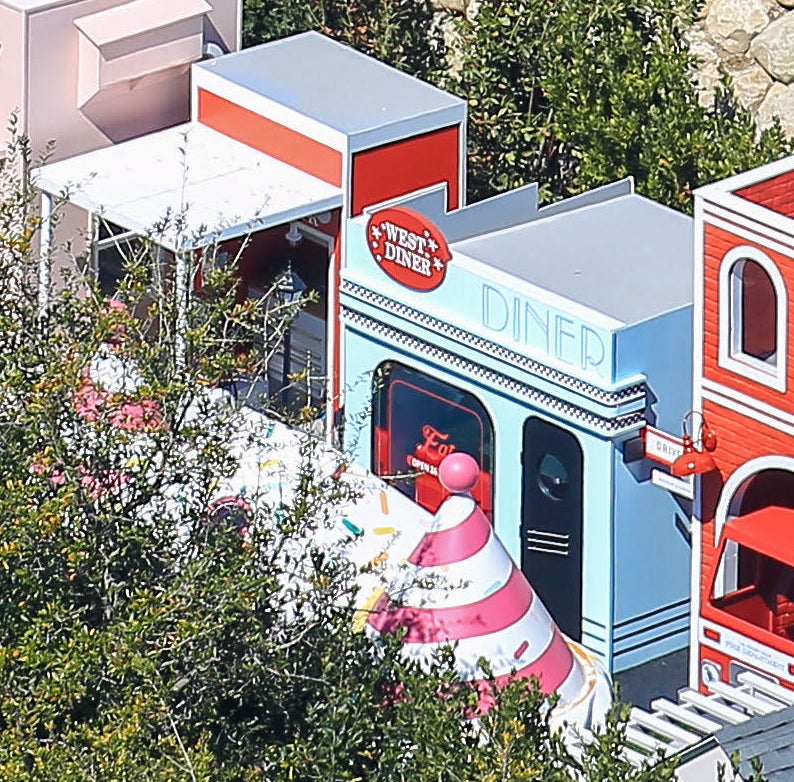 An ice cream castle: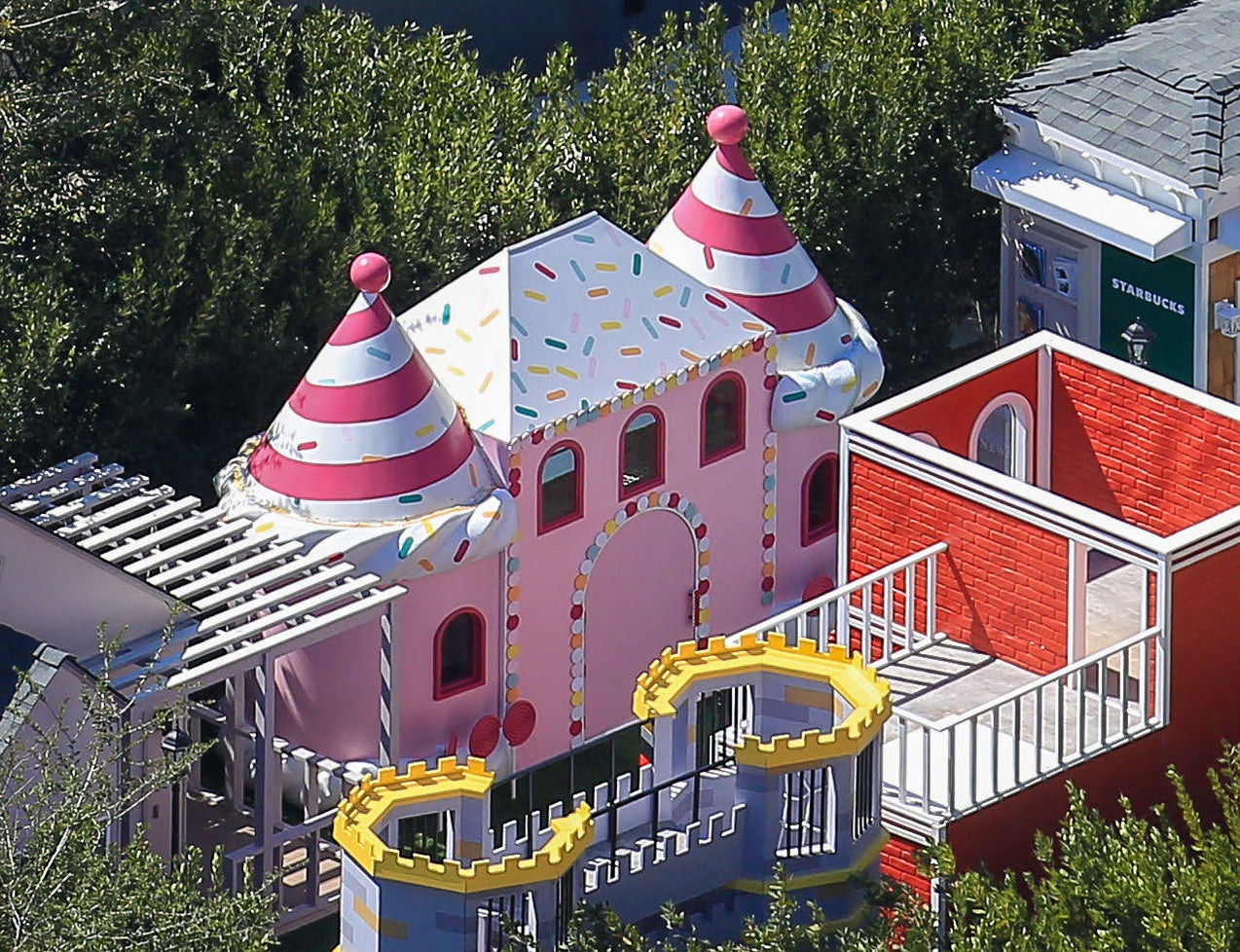 A firehouse: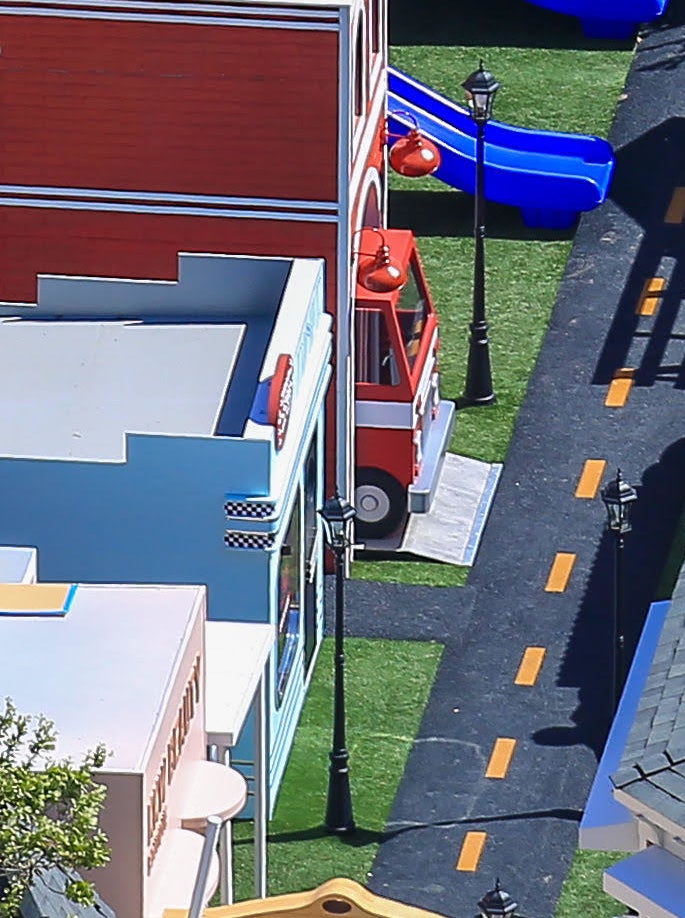 She has little streetlights: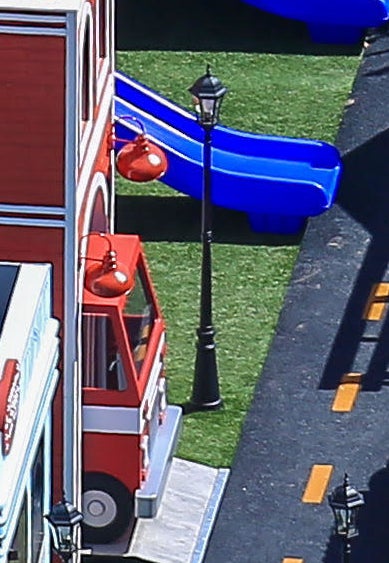 There's an "ATM":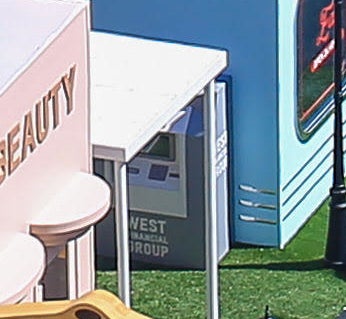 And you see that there?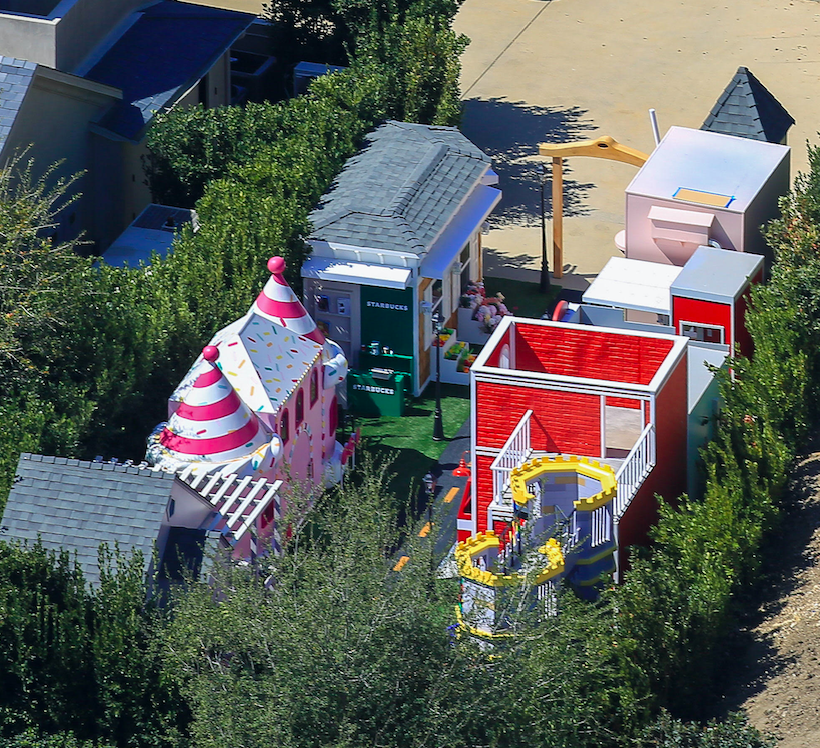 Yes, there's even a little Starbucks.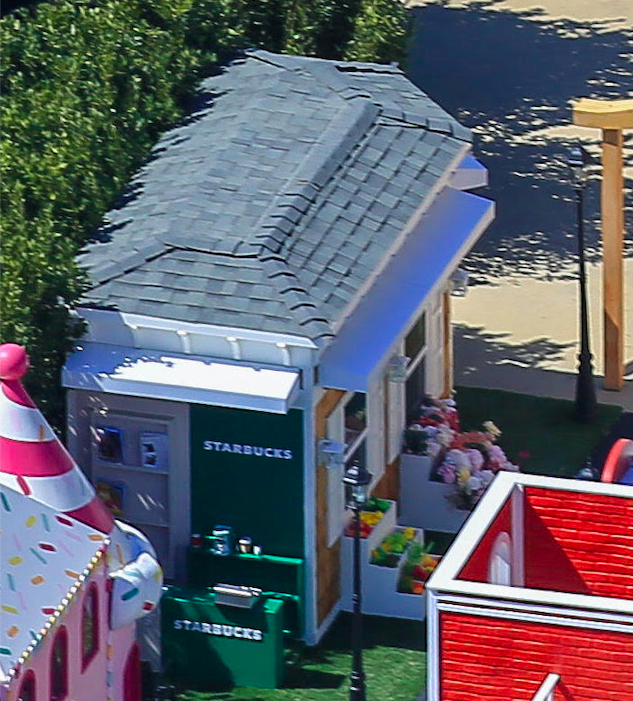 Not gonna lie, 7-year-old and 33-year-old me are completely jealous.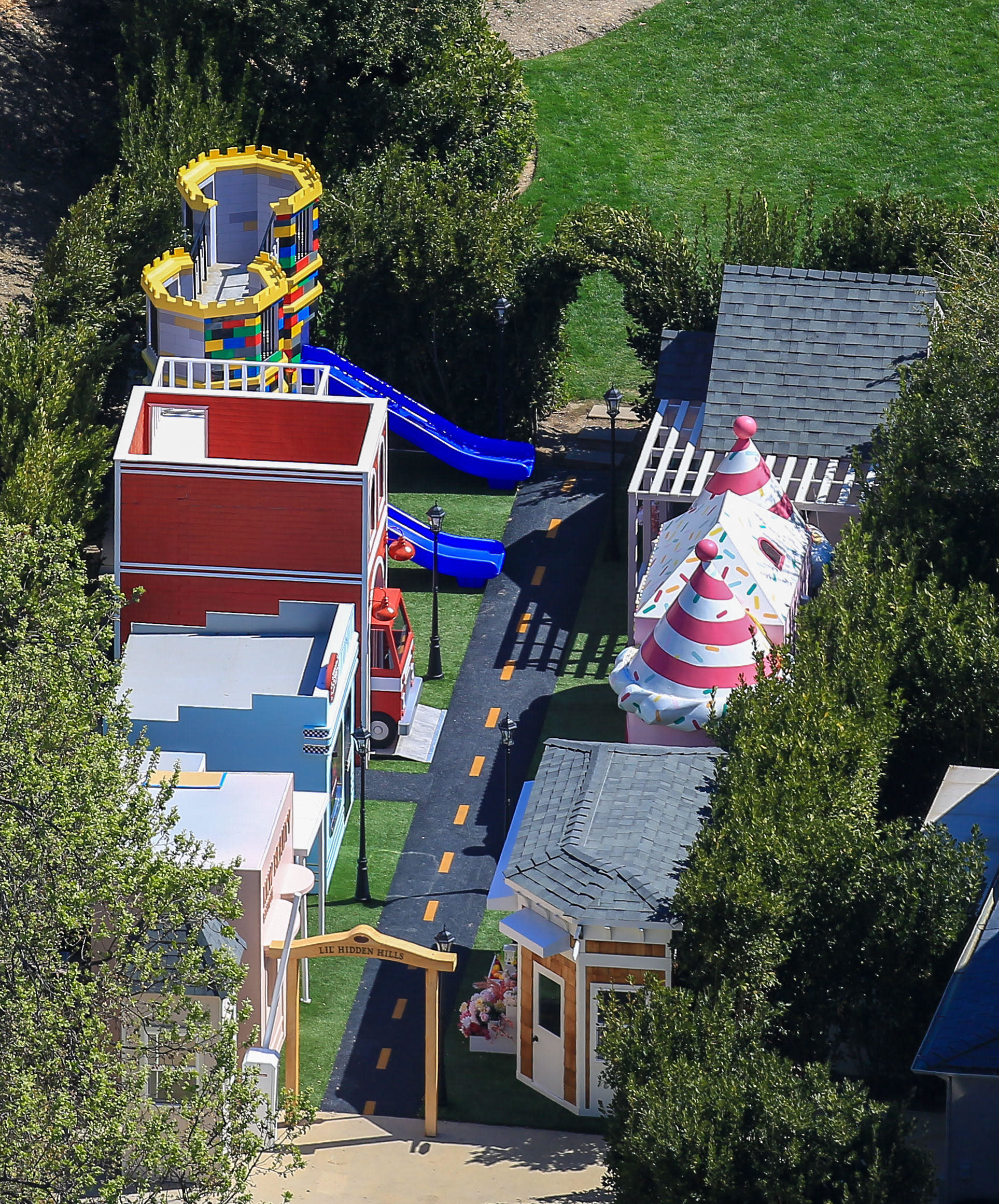 These kids have playhouses nicer than my actual one.