Oh, wow. We did kids! I can't stop crying!
It's another Kardashian birthday!
Khloe Kardashian celebrated her 35th birthday and because I like feeling poor and have a sick obsession with lavish over-the-top celebrity parties, I've decided to compile all the stuff at Khloe's birthday party!
Khloe's birthday was "pink themed" and that entrance there was a "Khlo money" neon sign.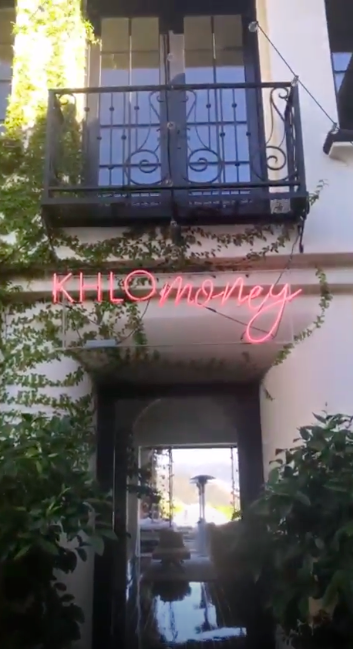 There was a built-in Instagram installation called a "Khlo Gym."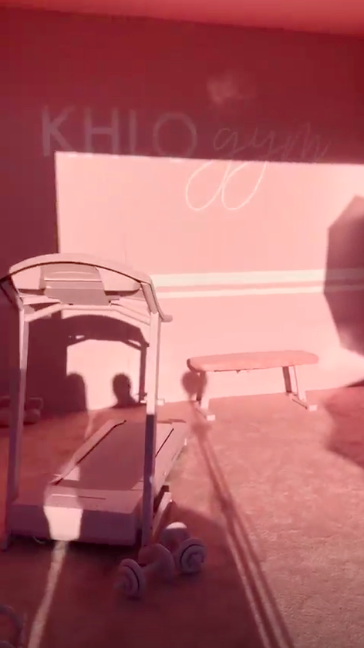 No detail was spared, like there were Khloe straws with little pink hats.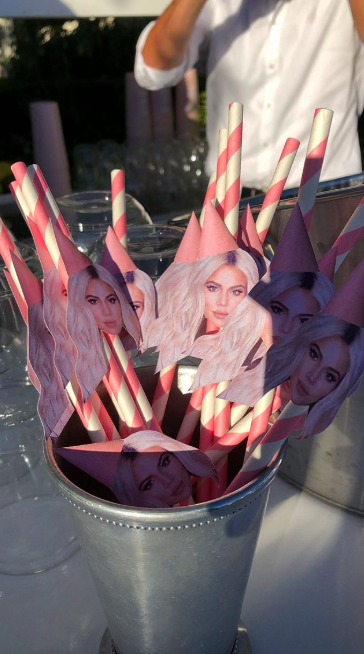 And each cup had a different Khloe quote on it like "Take a girl to dinner before you just fuck her up the ass."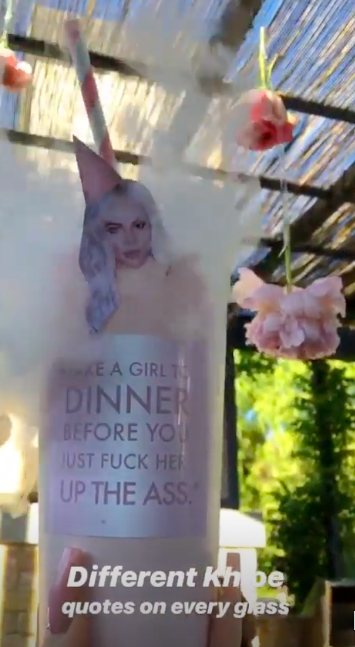 "The bigger the hoop the bigger the ho."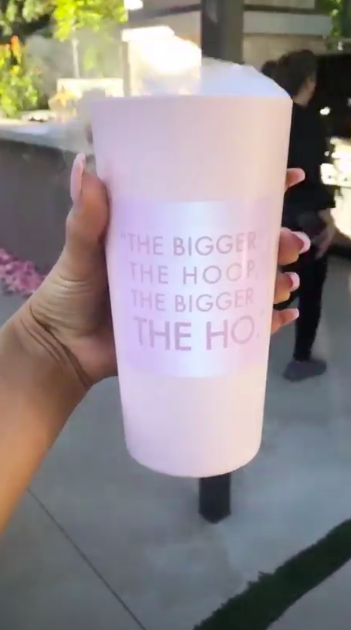 And "I never stopped being a hoe."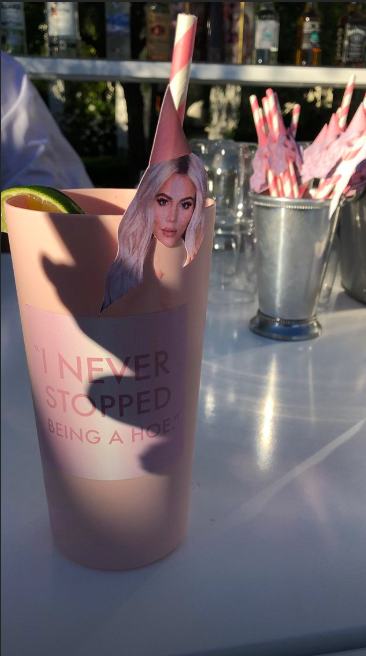 This bar had a pink neon sign that said "I'm gonna turn into an alcoholic tonight."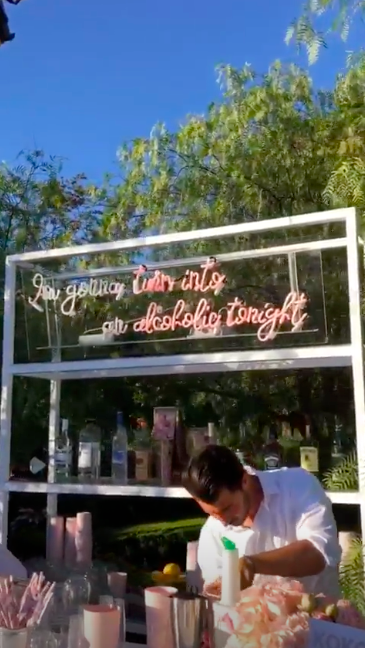 The specialty cocktails were "I'm in love with the KoKo" and "Khlo Money Moves."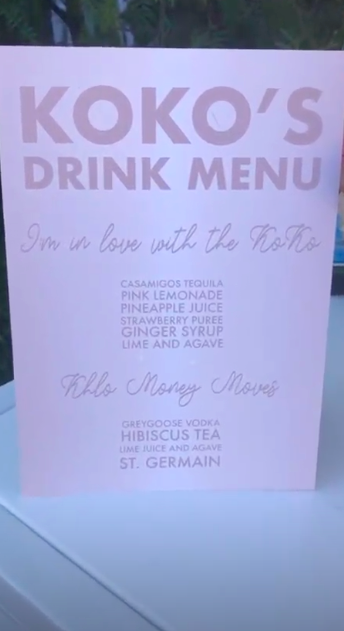 There were flowers everywhere.
EVERYWHERE.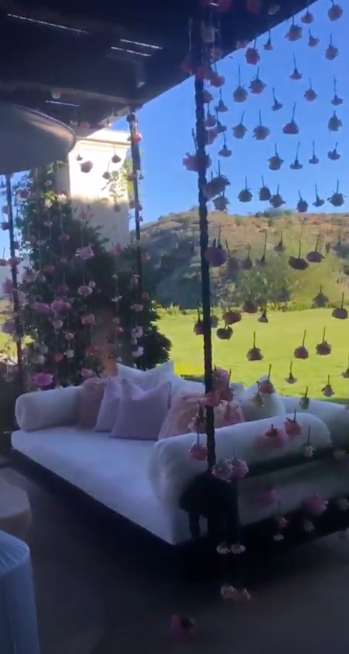 Look at this giant flower "K."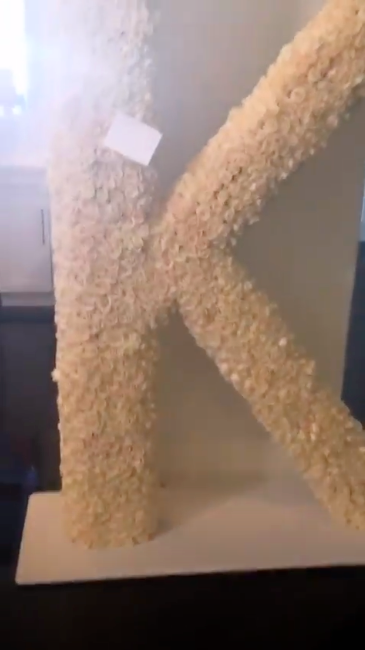 And the fountain was filled with flower petals.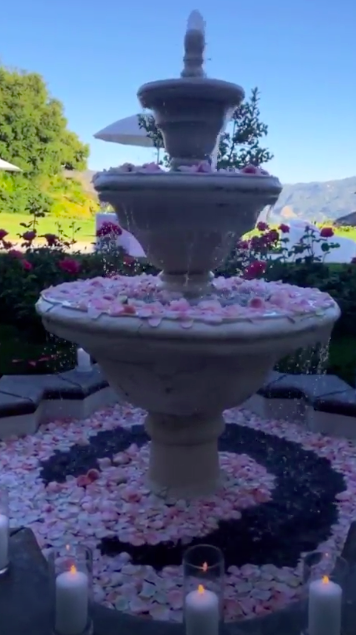 Of course there were giant balls in the pool that said "LOVE."
There were Khloe masks.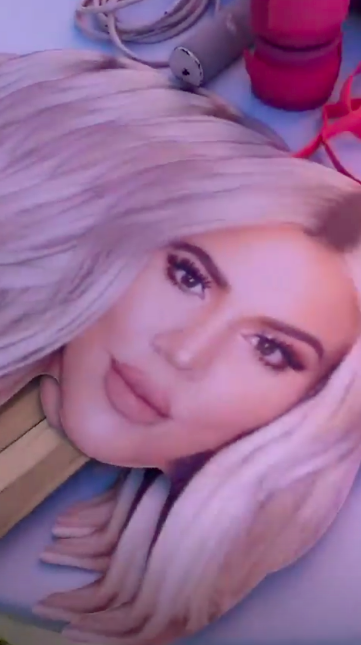 And this highly questionable pink grilled cheese.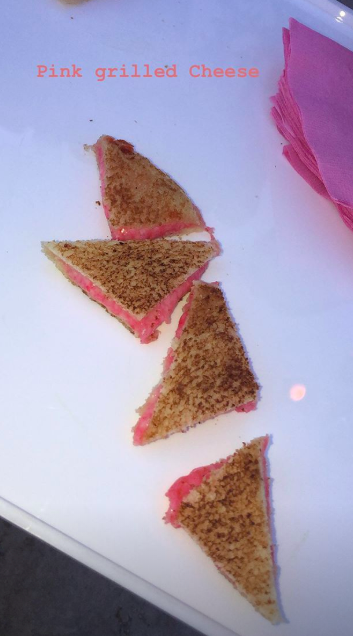 Here's a closeup of the pink grilled cheese.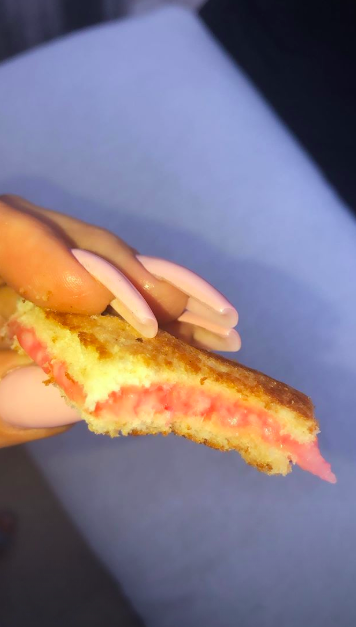 There were donuts that spelled out "Happy fucking anniversary of perfection"...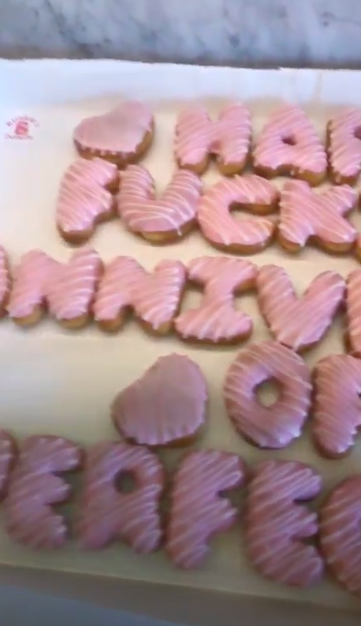 ...and there was "HBD KoKo" merch as party favors.
As all great parties do, the night ended with a bull ride.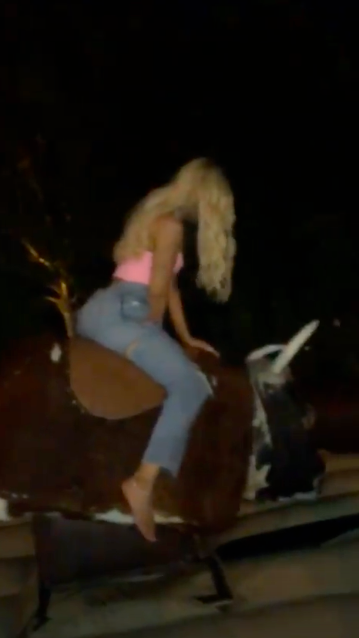 Oh, and Kim got her this eggplant clutch.