Katy Perry performed at the ultimate #cometobrazil concert festival, Rock in Rio, this weekend and brought onstage a fan who was clearly on...something. And by something, I mean she seemed like she was rolling...pretty damn hard. It was amazing.
THIS GRAND TALE of approximately three minutes began when Katy invited a woman named Rayane onstage.
Katy quickly realized that Rayane just wanted some T&A*.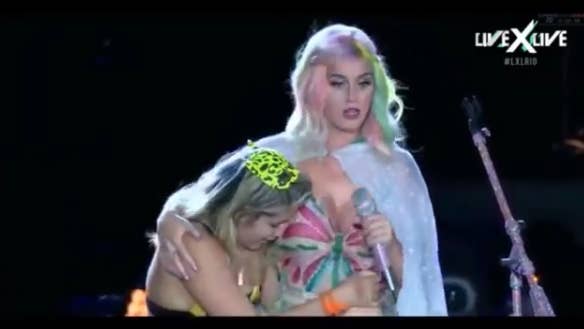 It was at that moment that Katy was like, "This girl is rolling."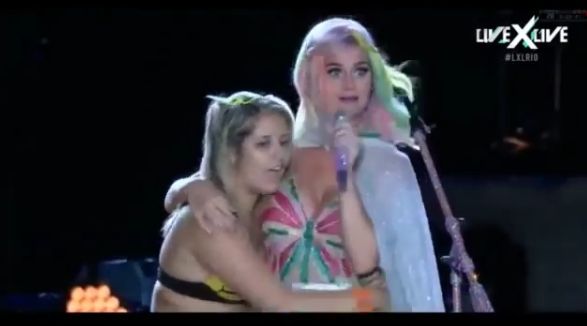 Katy played it cool, though. She was just like "whatever," literally "get this girl some water."
She even did a vagina hug!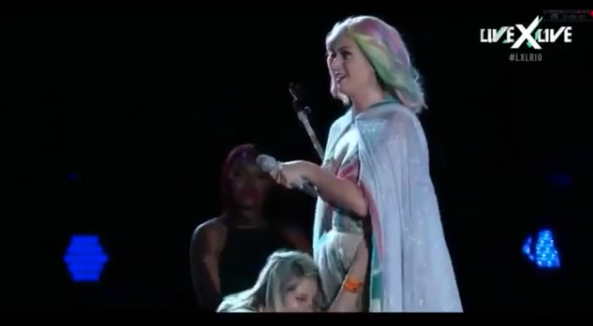 It was really weird but also hilarious because this fan is clearly in another mental state.