Welcome to another post about celebrity homes you'll never be able to afford but are fun to look at because it's wild that people have $40+ million houses! In this economy, wow!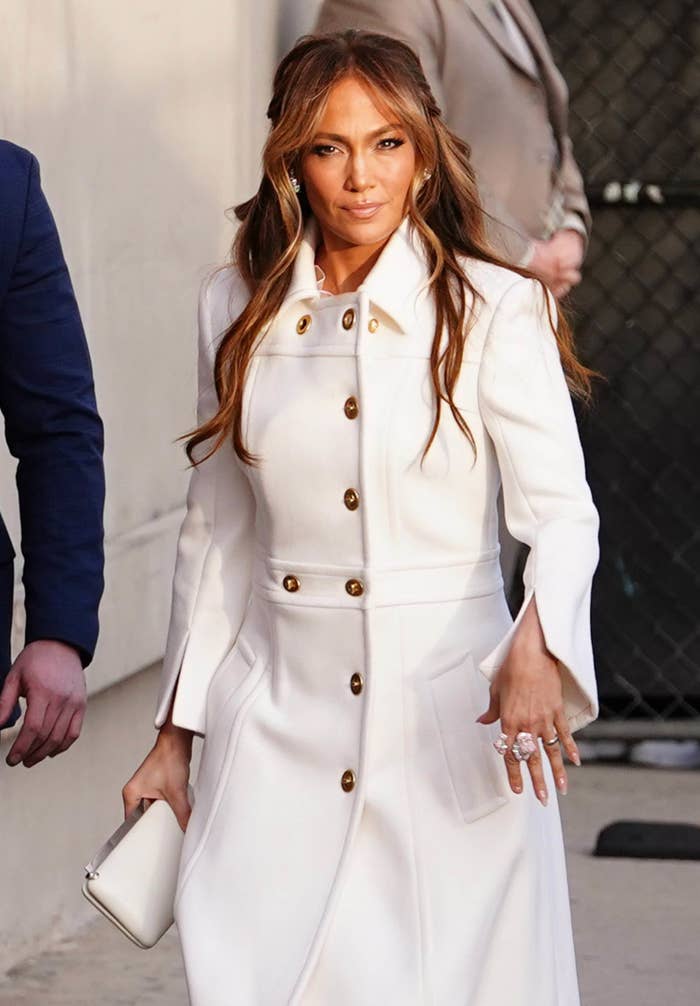 This time, we'll be looking at Jennifer Lopez's Bel Air mansion, which is going for a measly $42.5 million.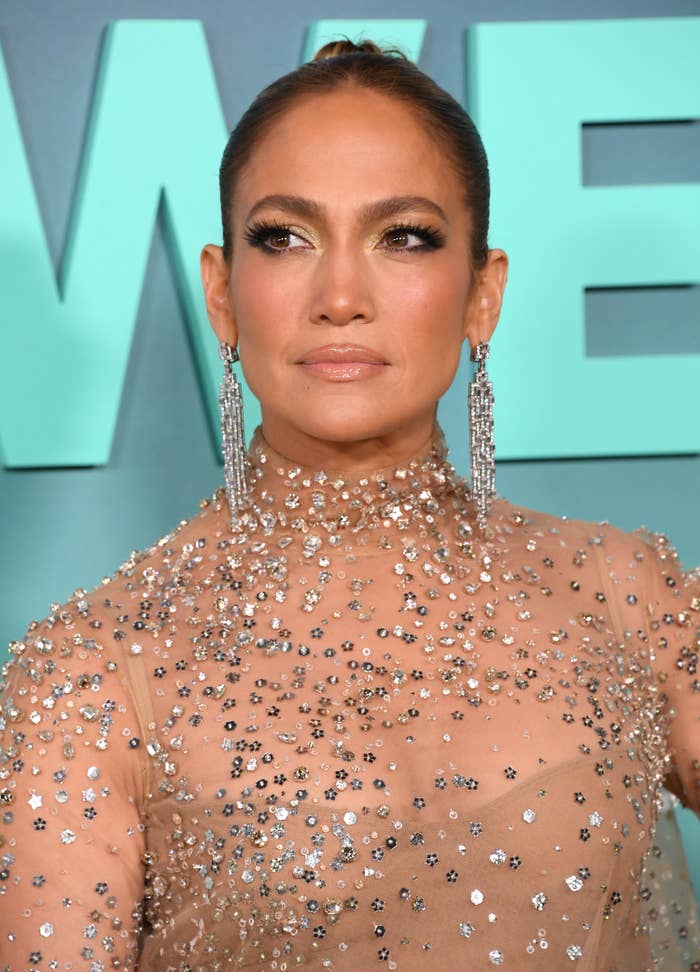 And I have to be honest with you, this is a good one! Like, this would definitely be my The Last Of Us compound choice.
Cross the bridge and you enter your $40 million house.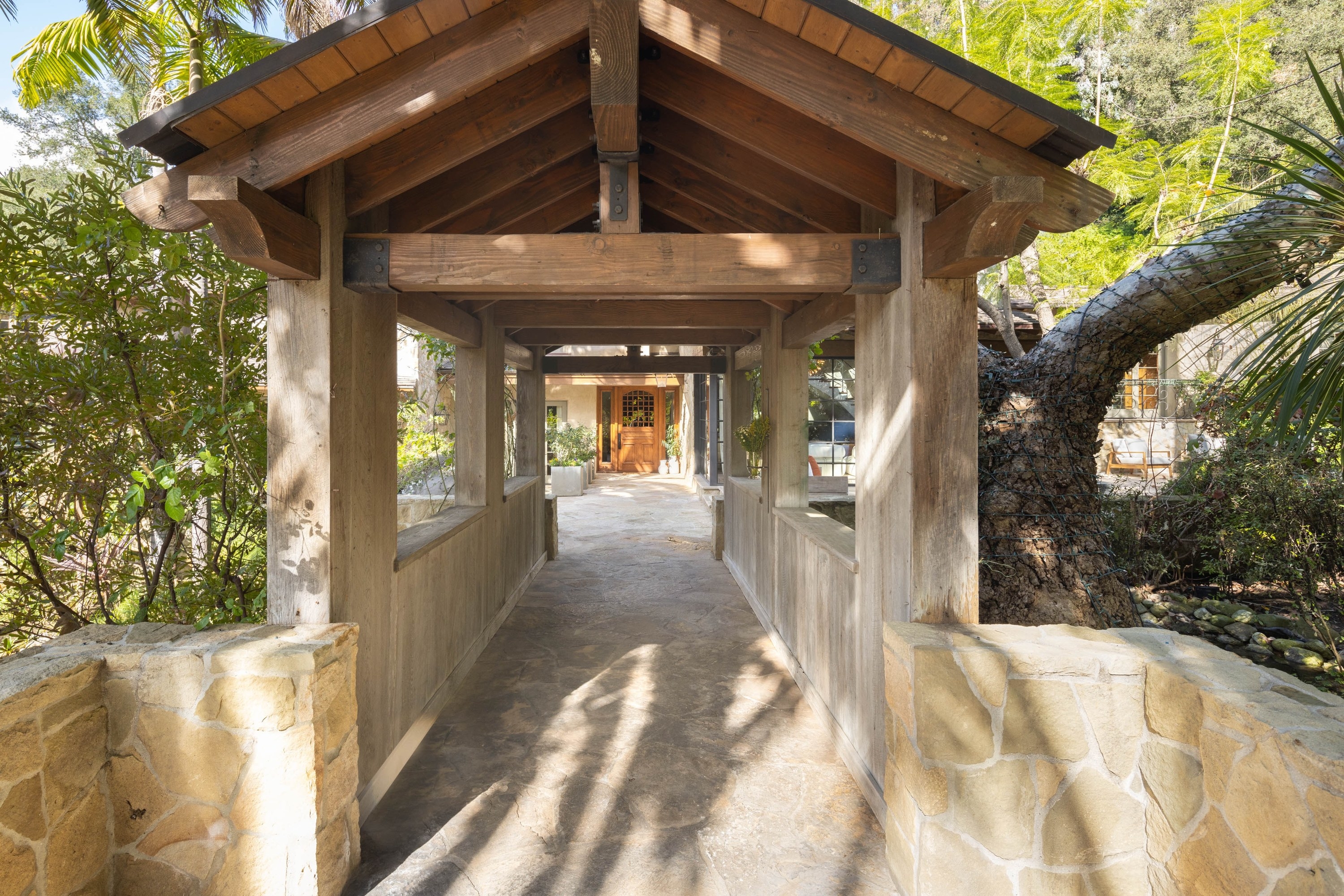 The property looks straight out of the movie Parasite, and I mean that in a good way!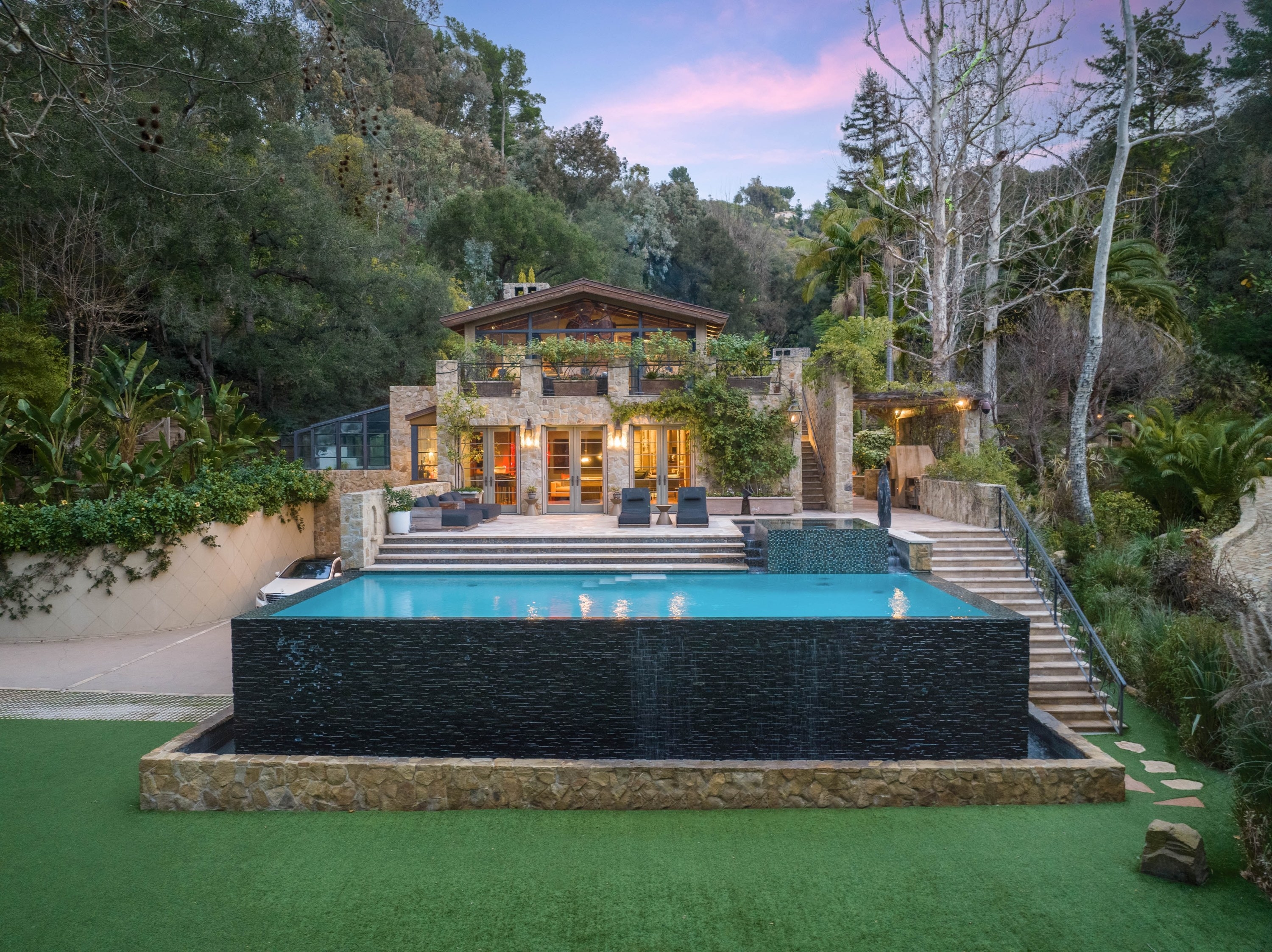 I hope they're not keeping someone in that basement!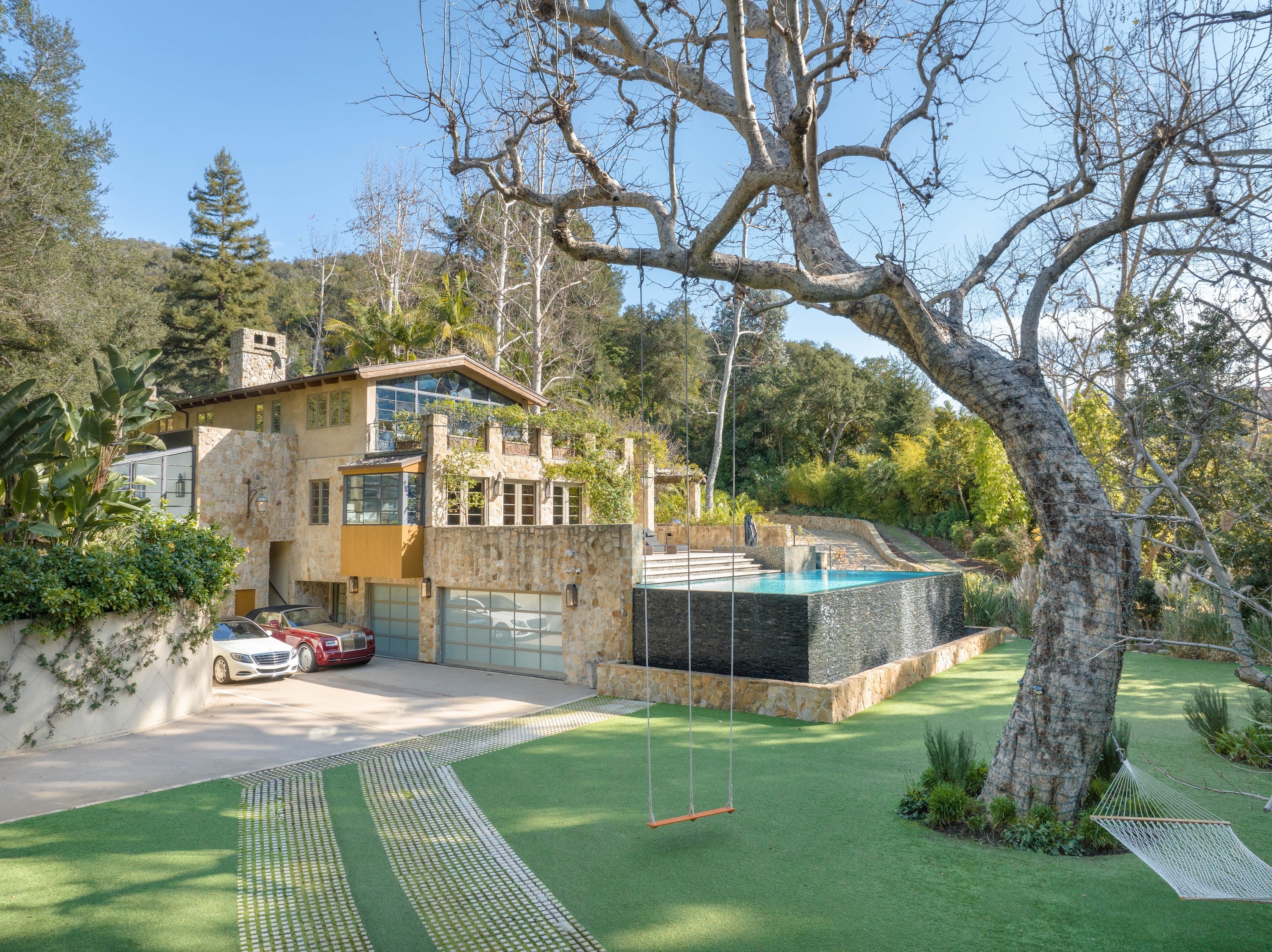 It's really quite picturesque.
The property has these layered tranquil pools.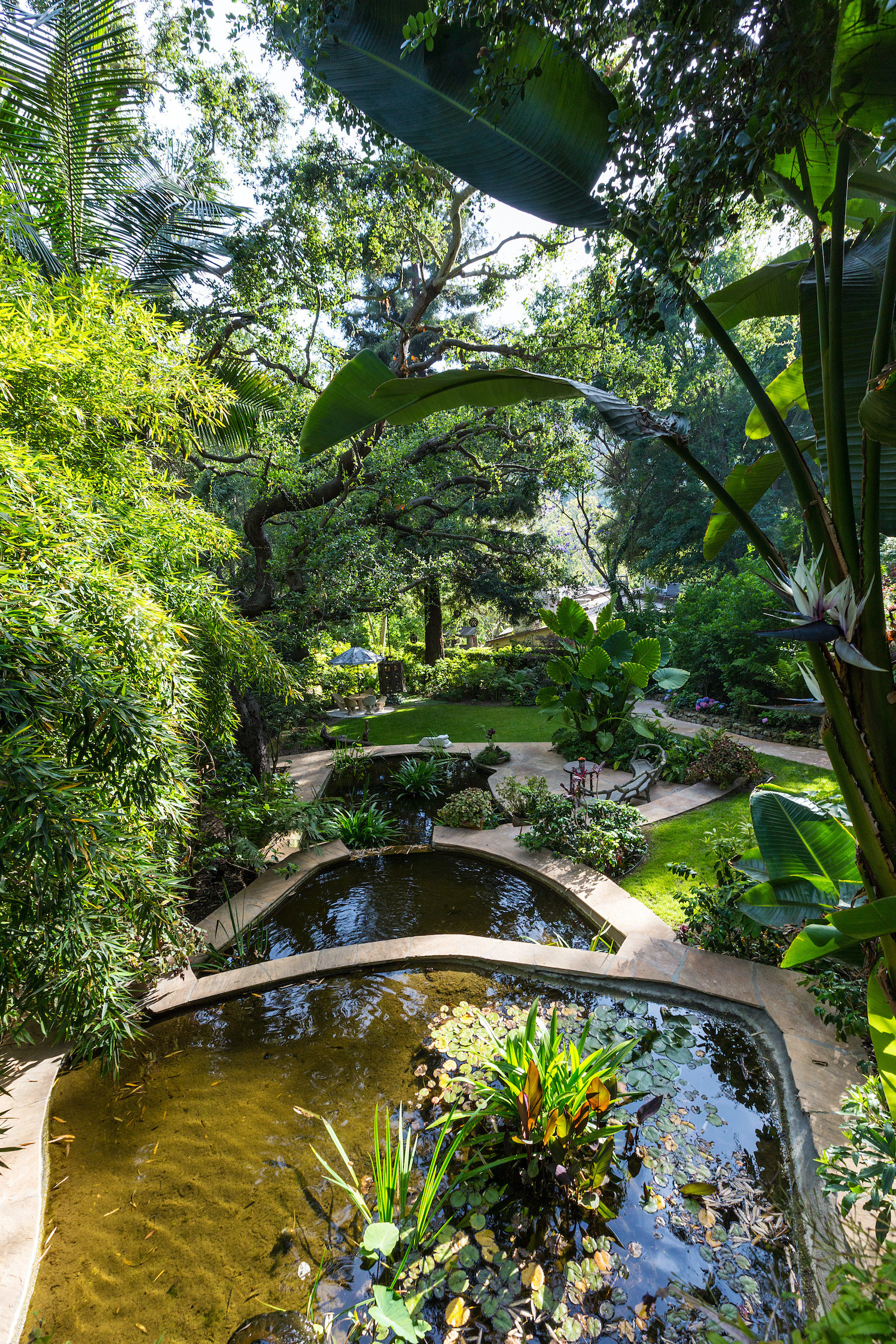 I feel like people pay $30 to go to botanical gardens that look like this.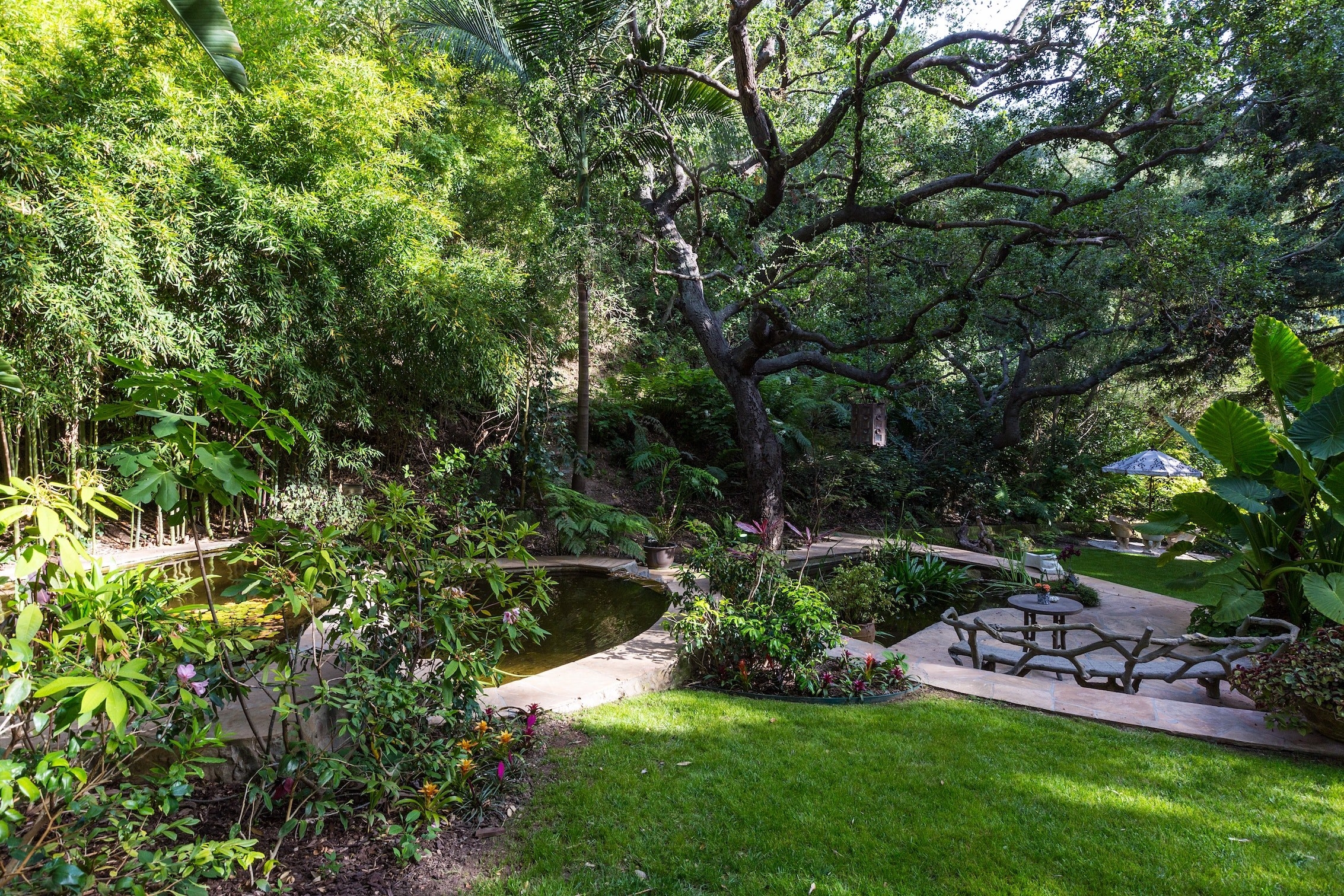 There's also a garden with your own organic lettuces.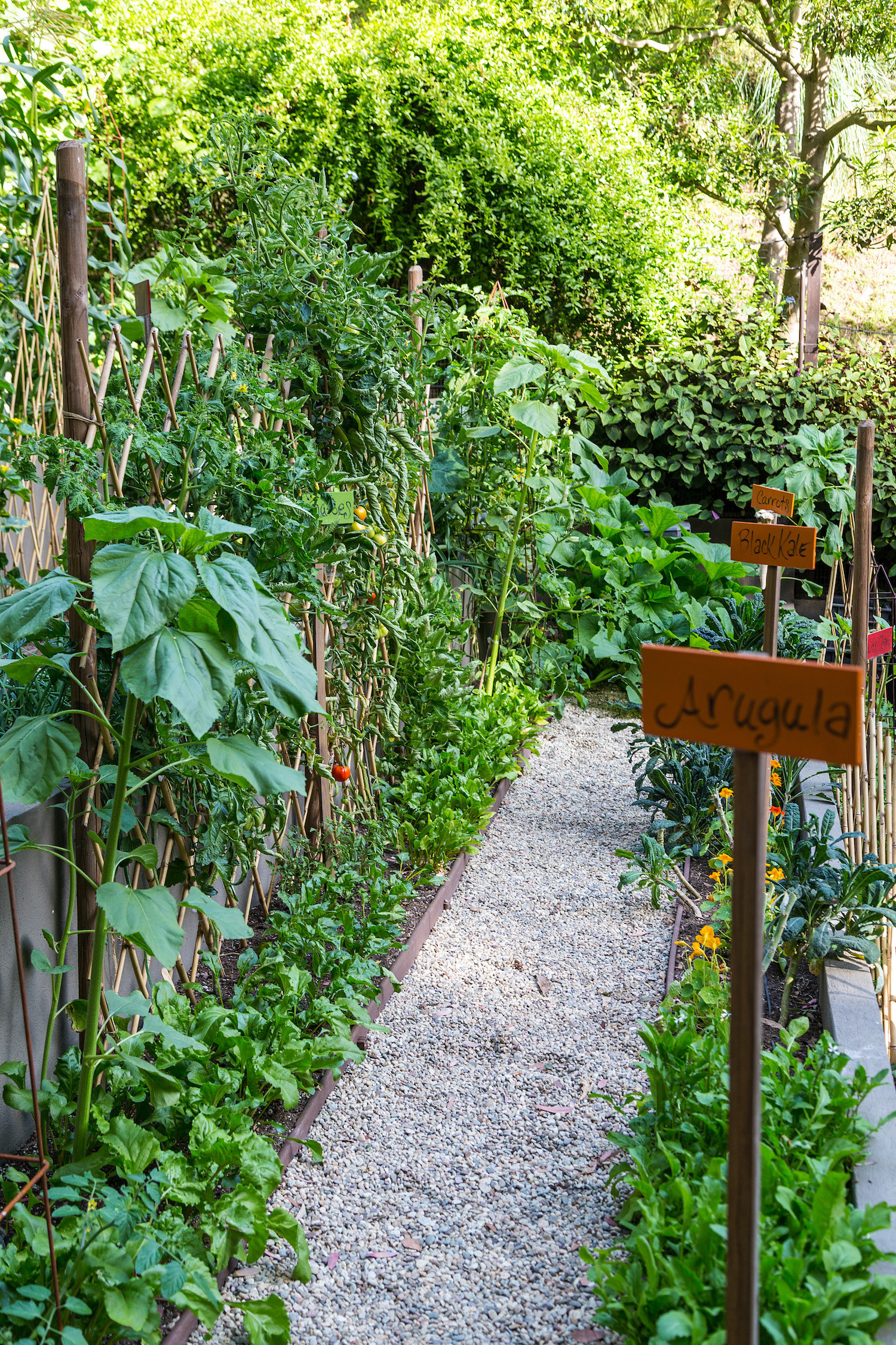 She even installed a 100-person amphitheater — like, I didn't even think that was a thing houses could have.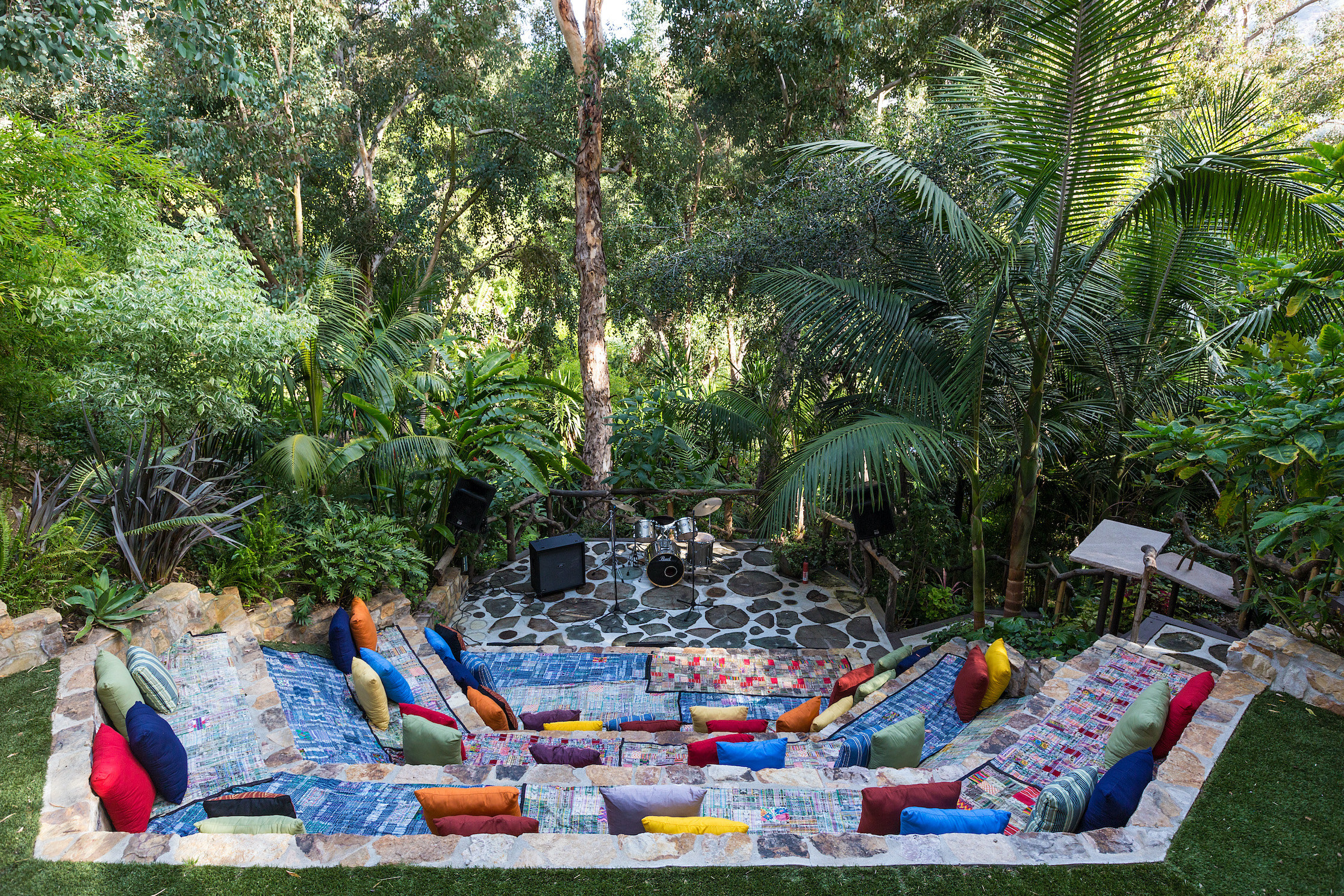 I assume she has done multiple acoustic performances of "Louboutins" here.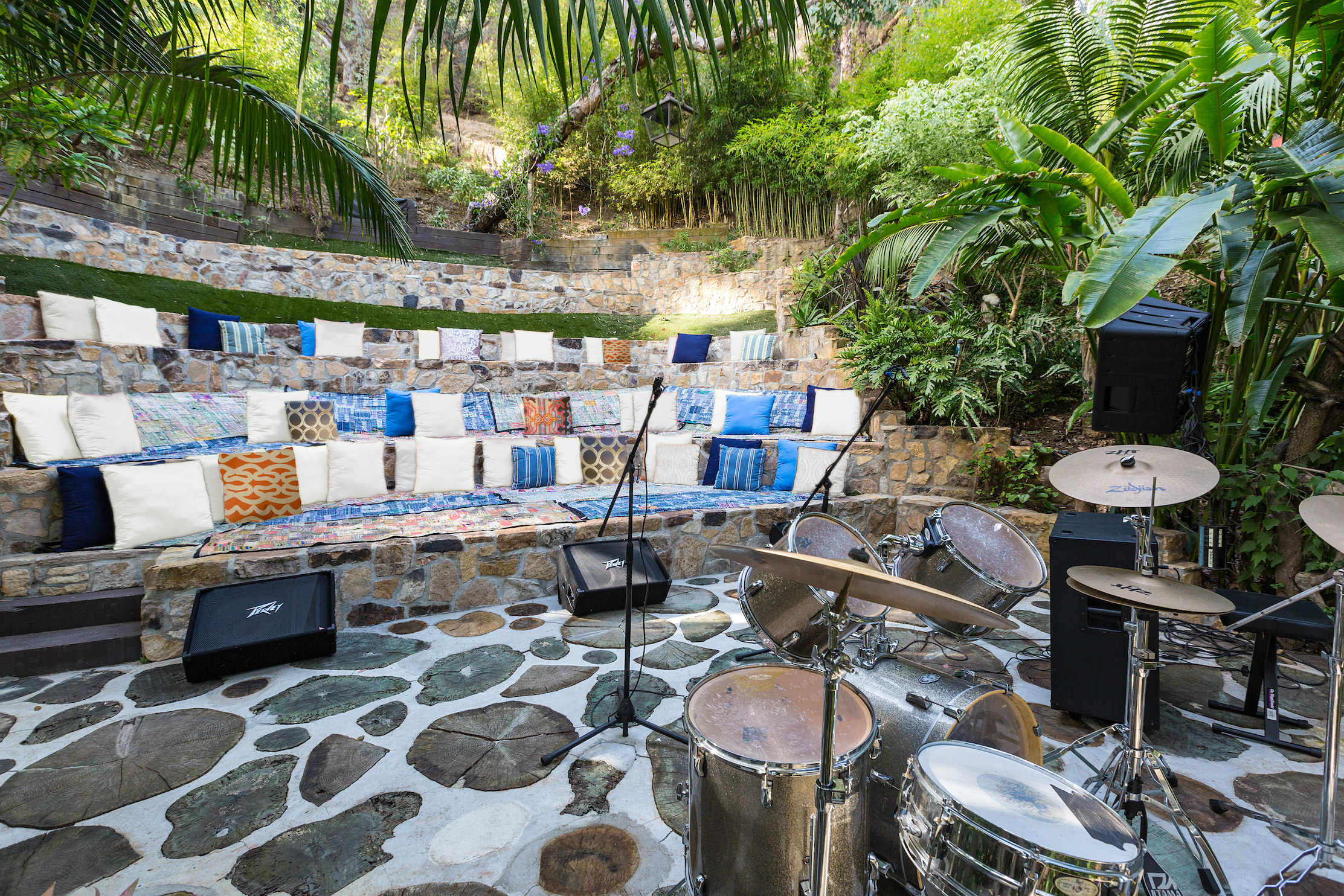 The property is lit by these old timey lamps from Disney World.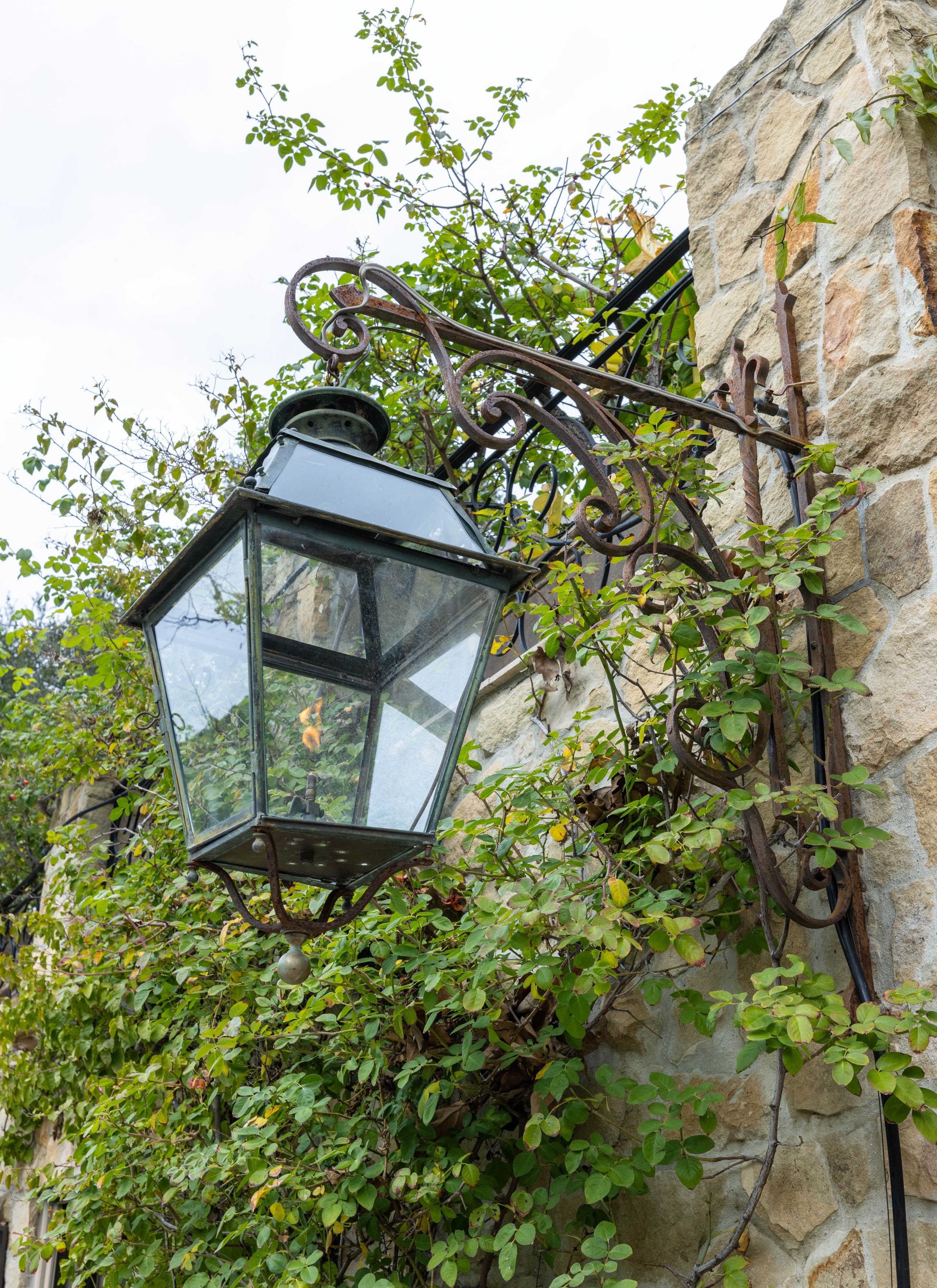 There's also this sick lagoon thing.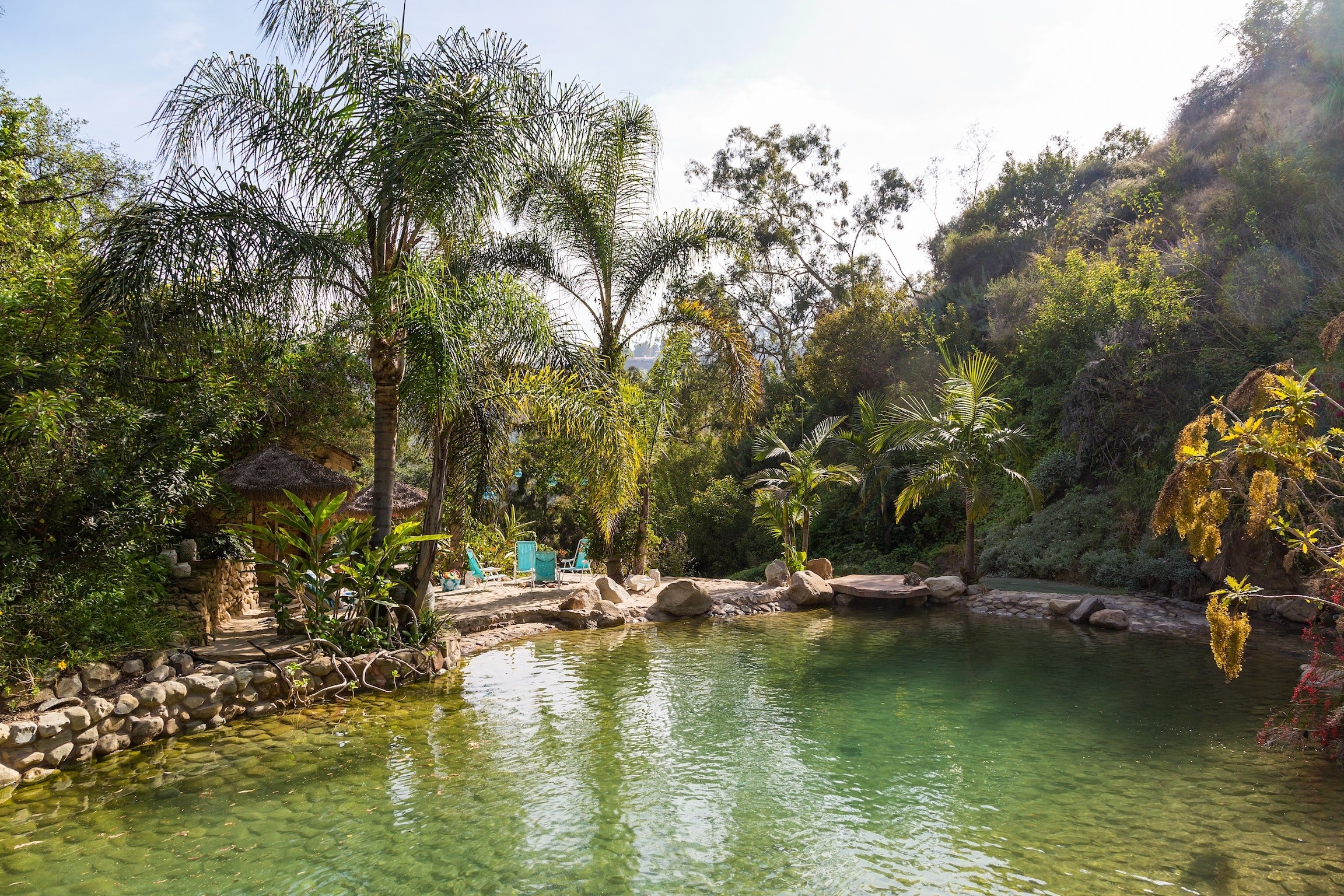 Like...what?!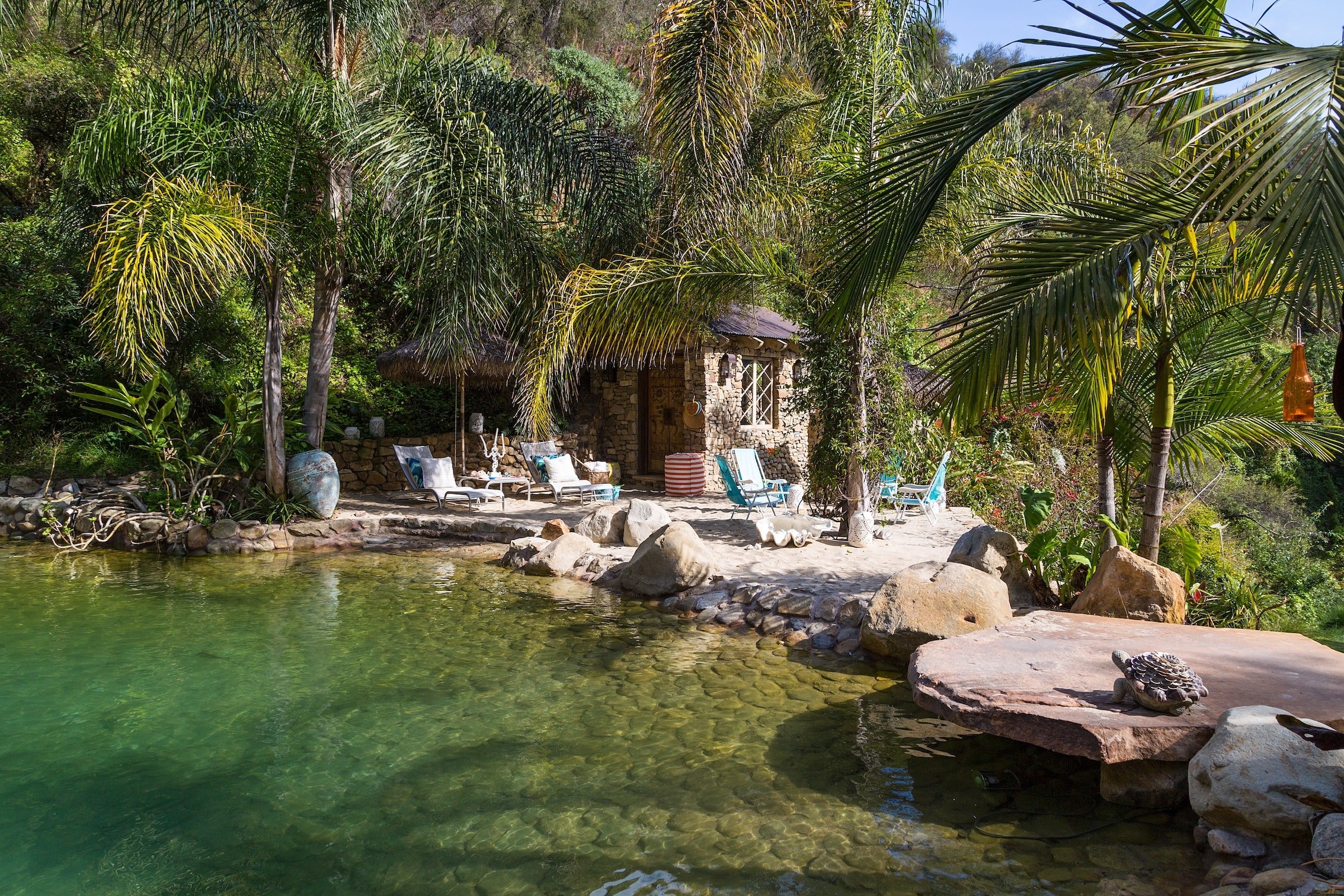 There's a hot tub with a view...
...and obviously multiple outdoor fireplaces.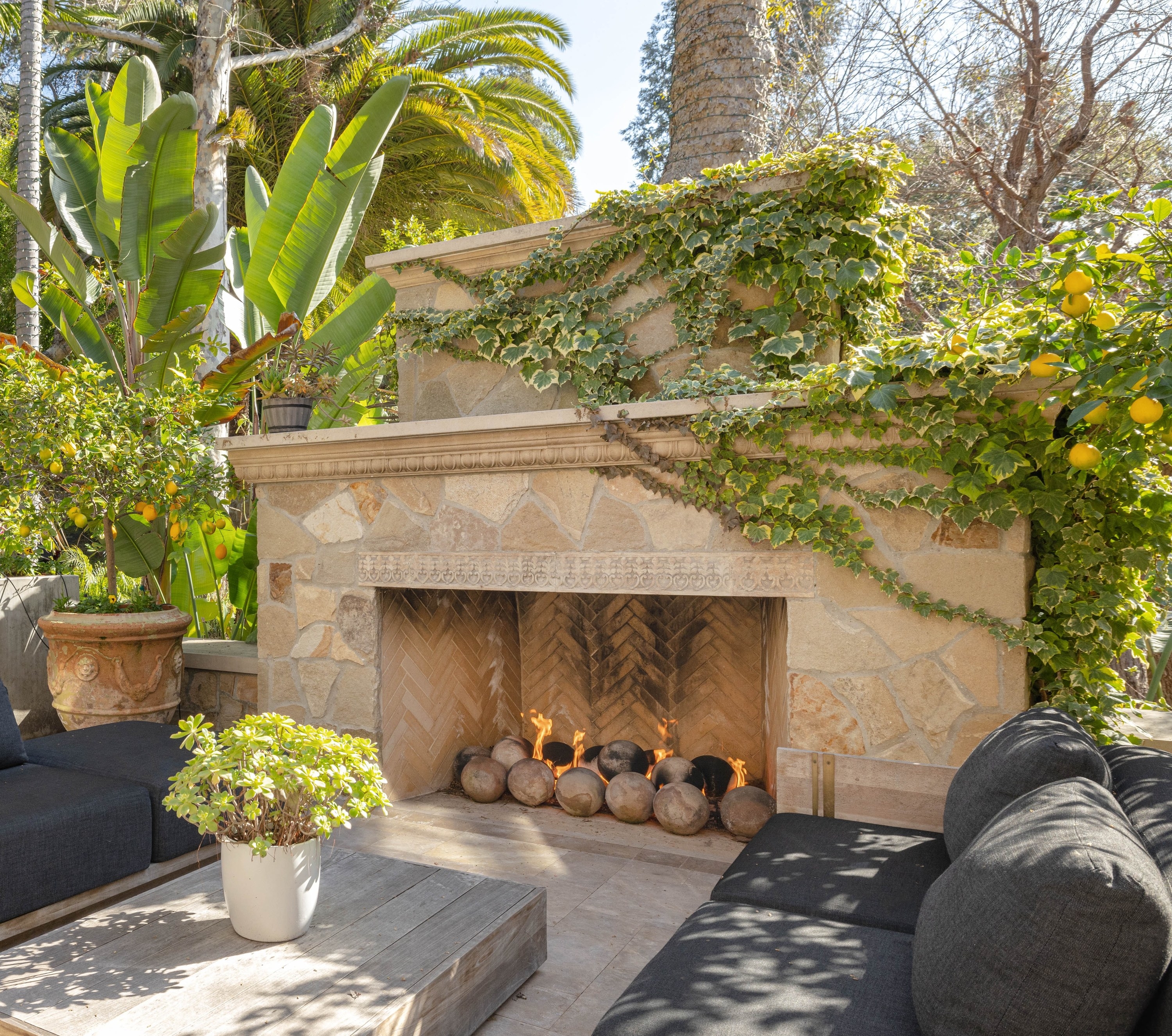 Lord knows you can never have too many outdoor fireplaces!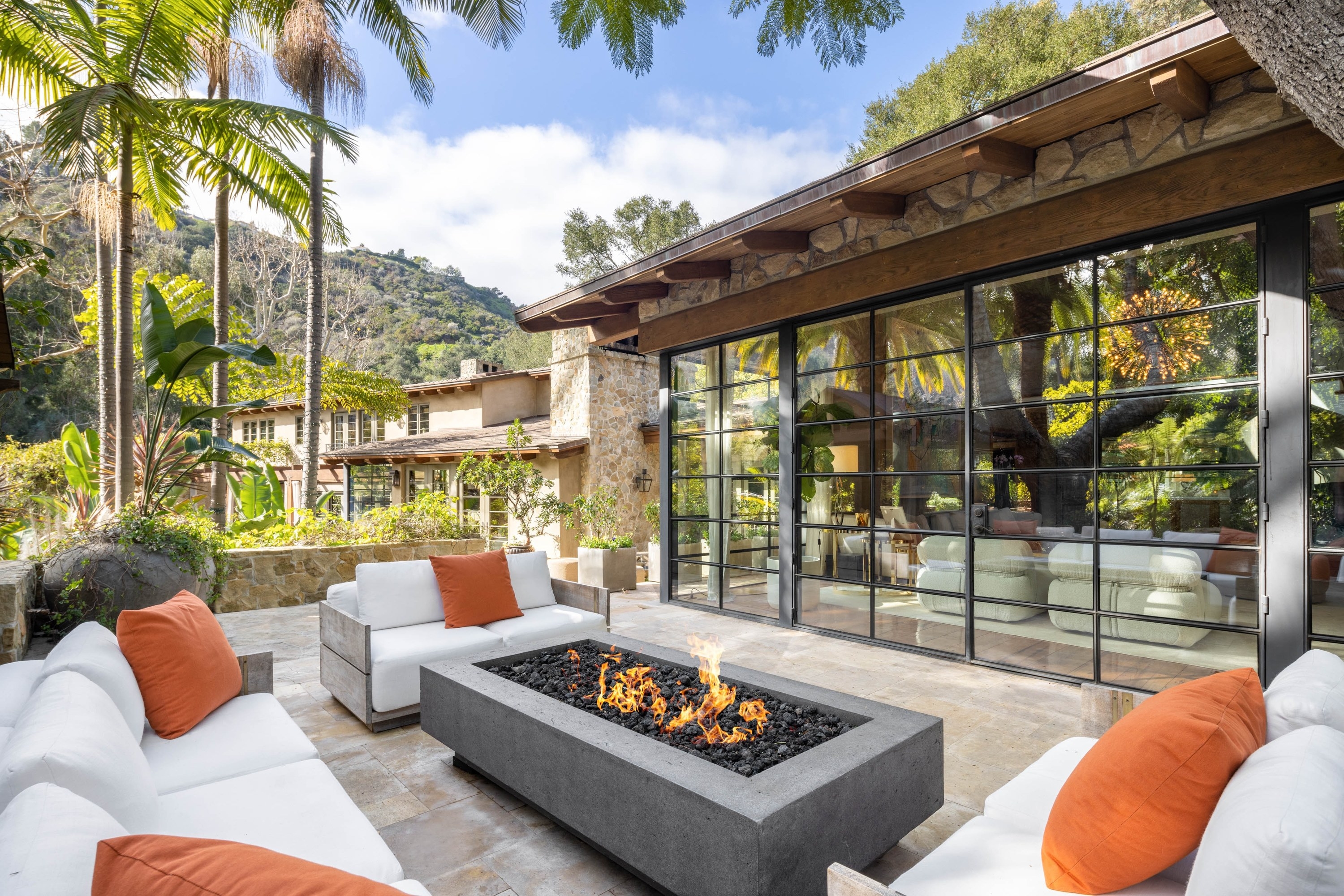 The inside itself is stunning.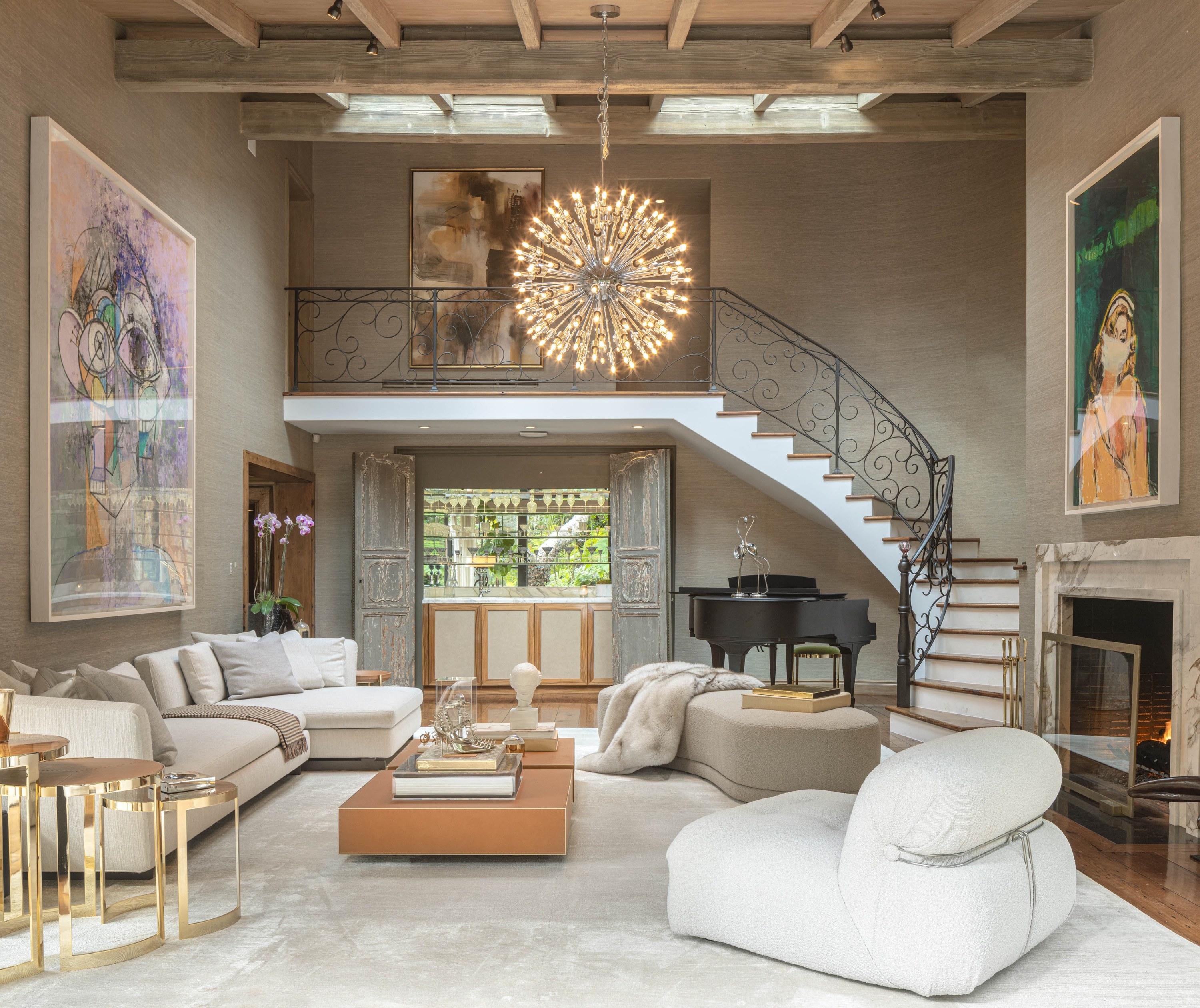 There are multiple living rooms...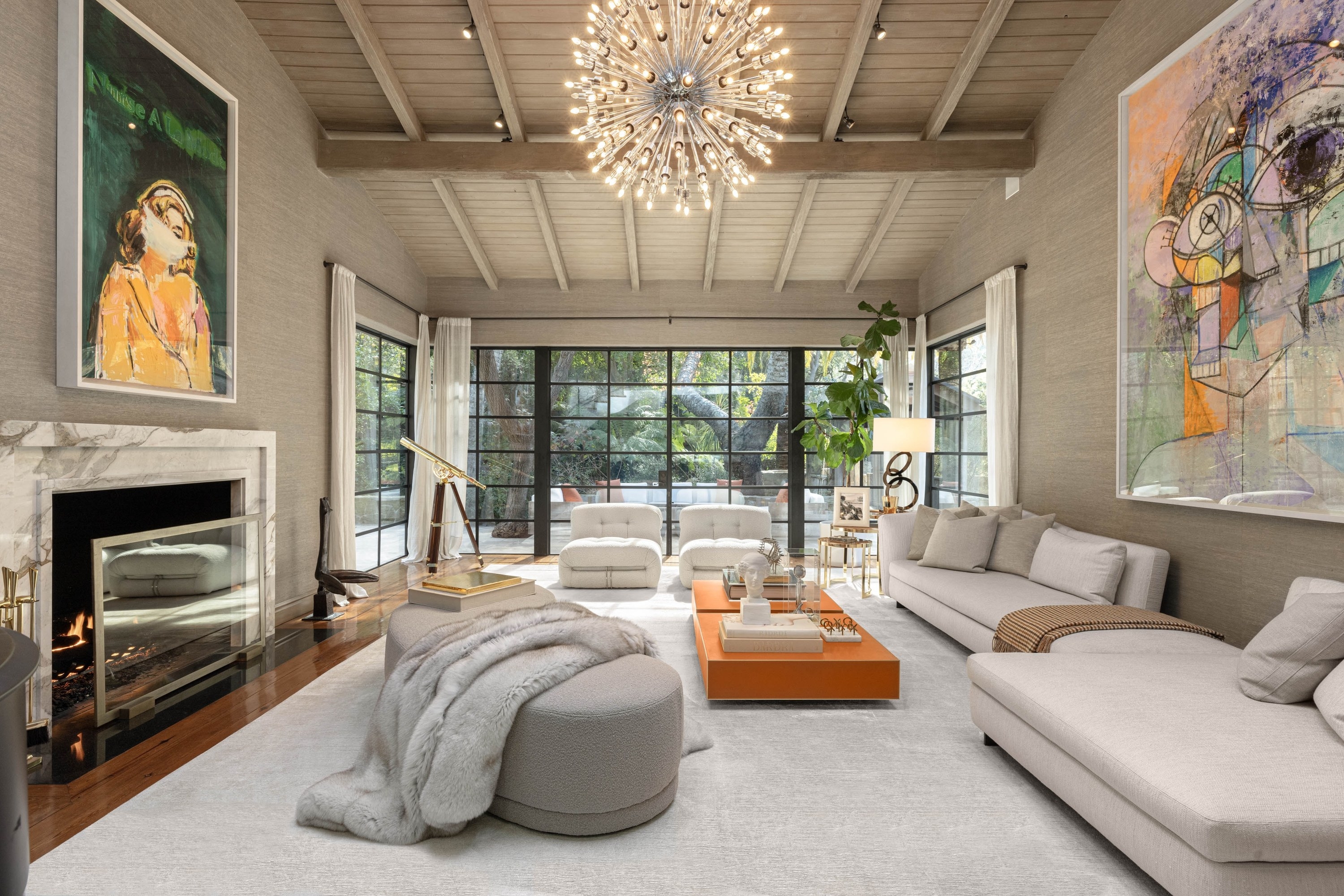 ...and the whole thing is very "wood-heavy," if that makes sense.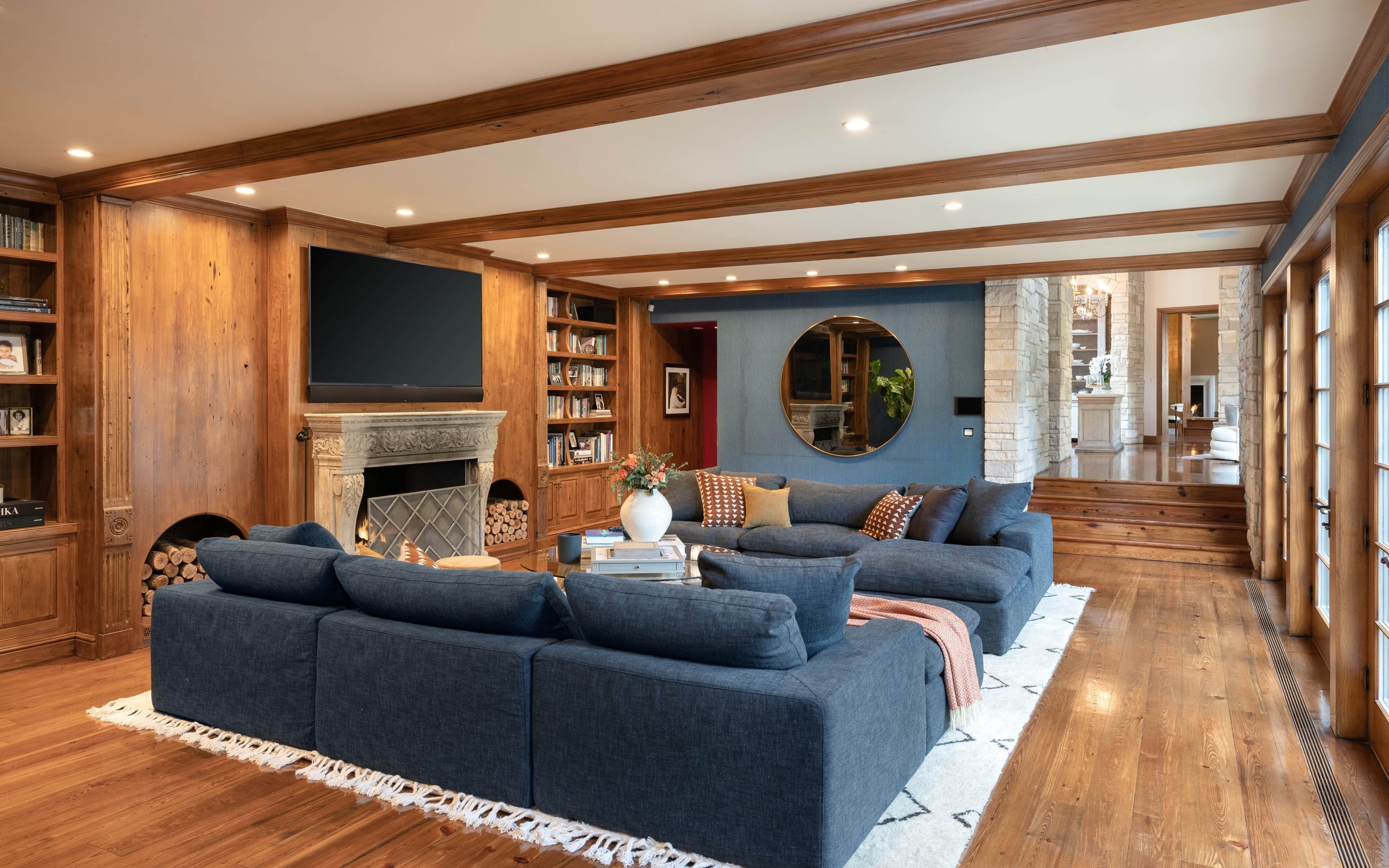 There's even a large pink couch room:
One of the bathrooms leads you out to the botanical garden.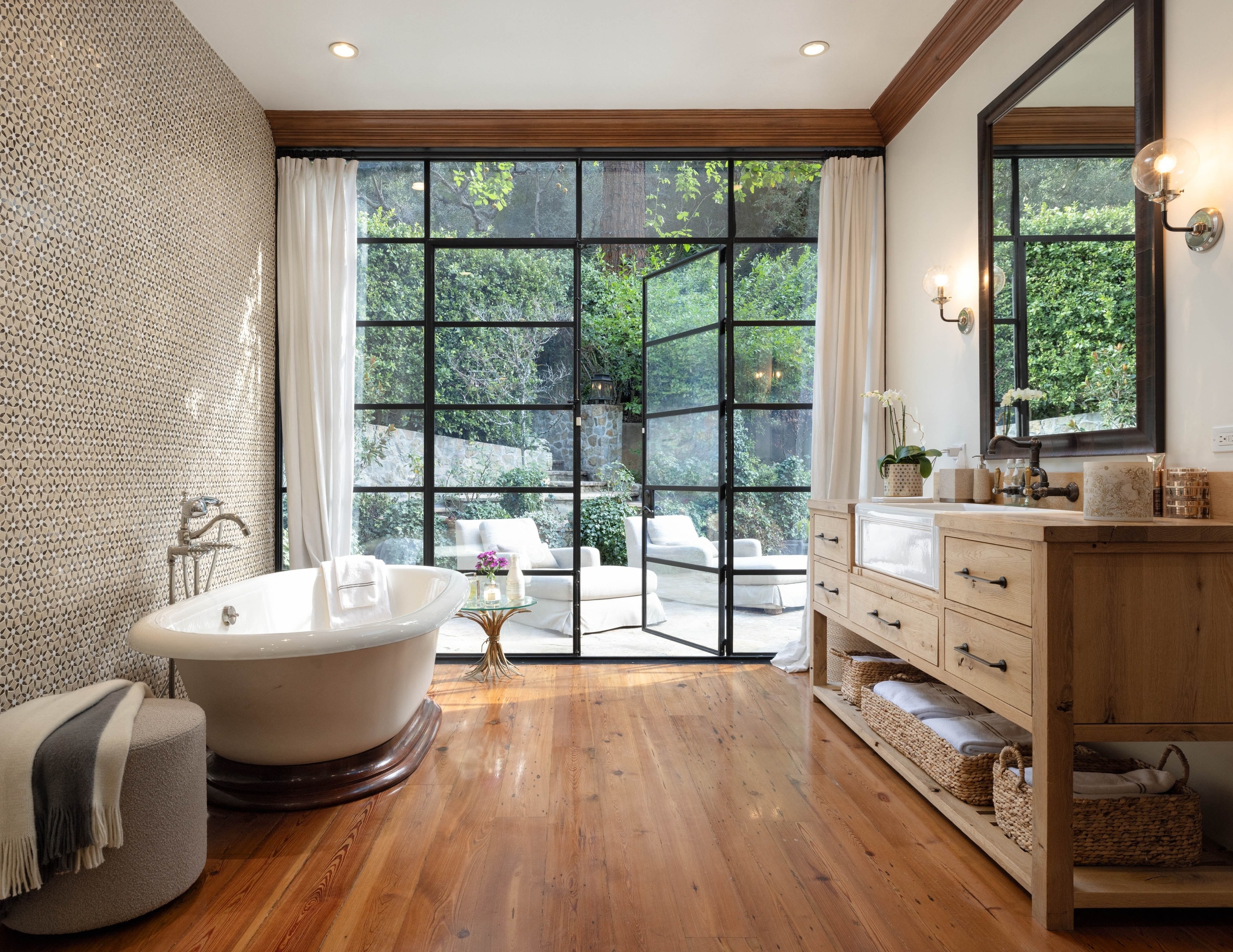 It's like the billionaire's version of Pottery Barn.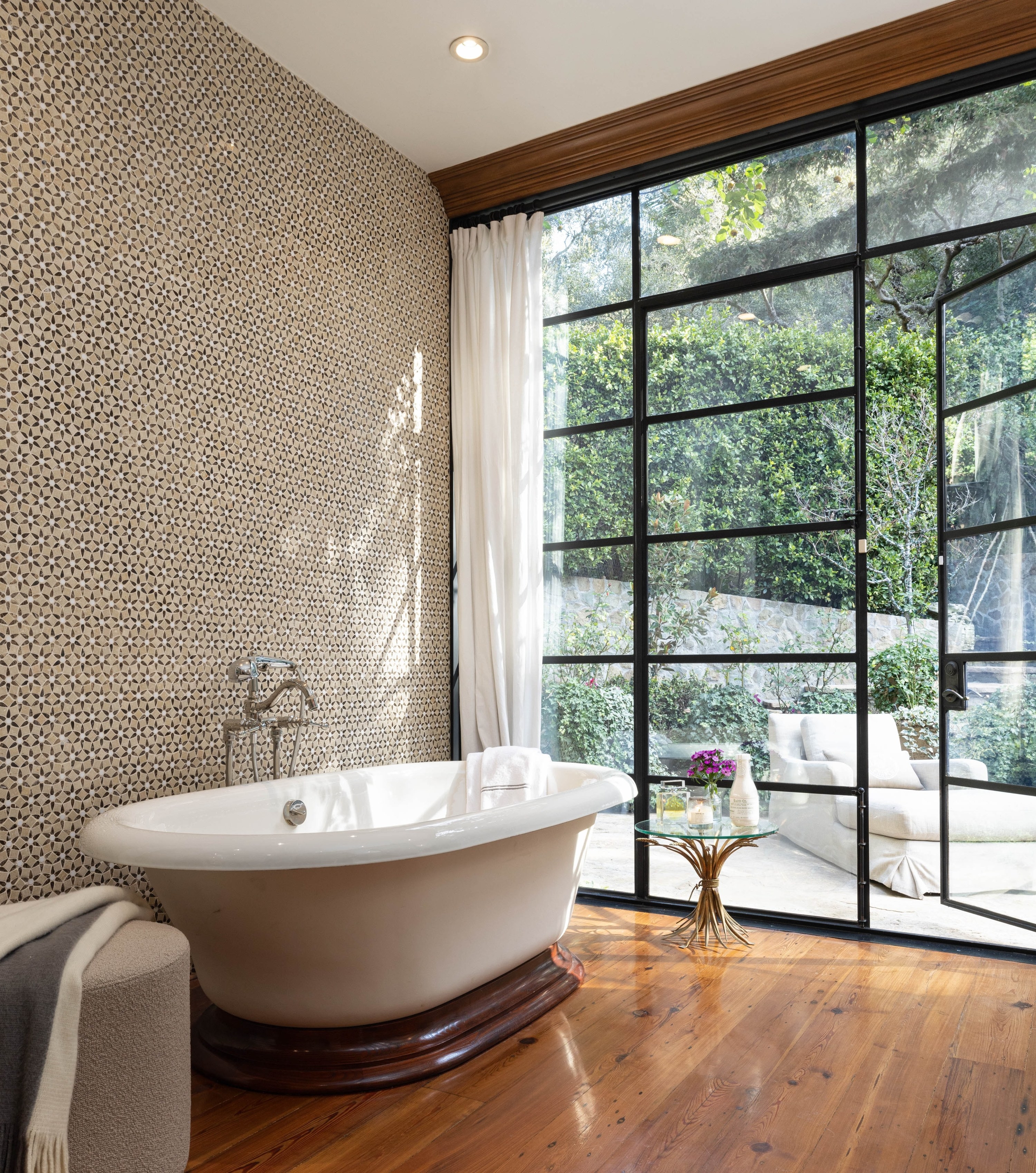 There's a large, fully equipped gym.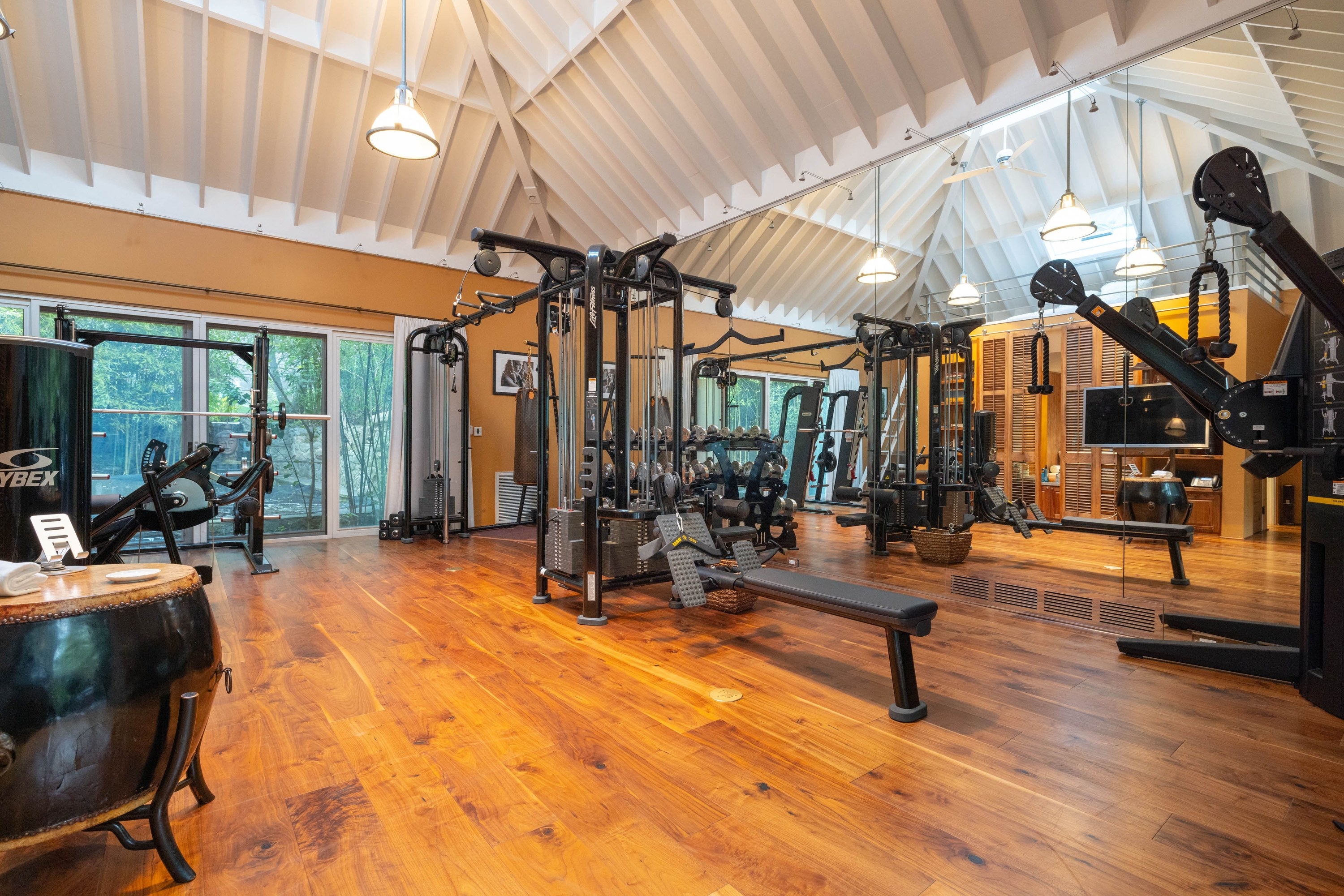 My favorite part is the movie room because...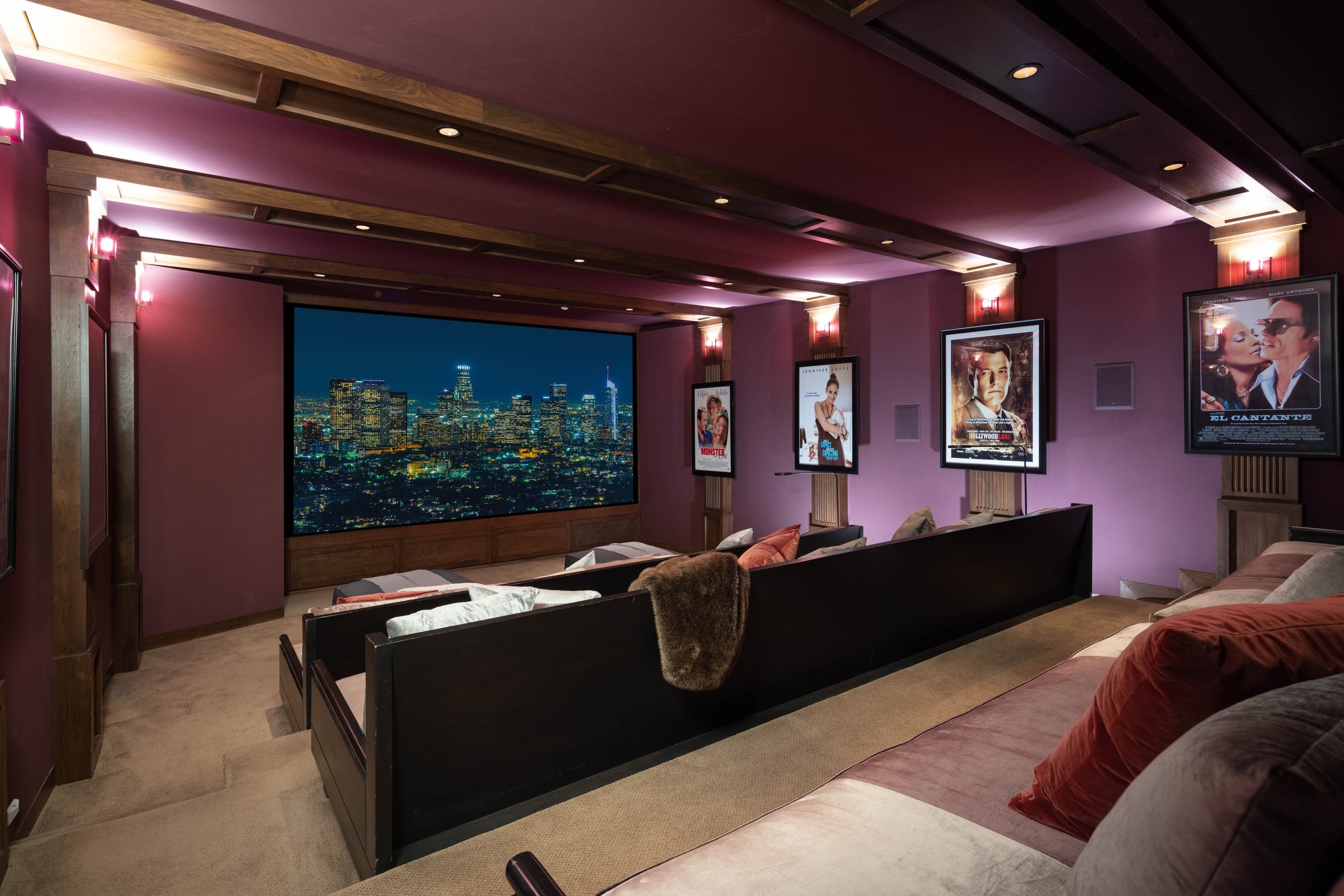 ...Jen and Ben's movies are on the wall (!!).
The kitchen is very bright.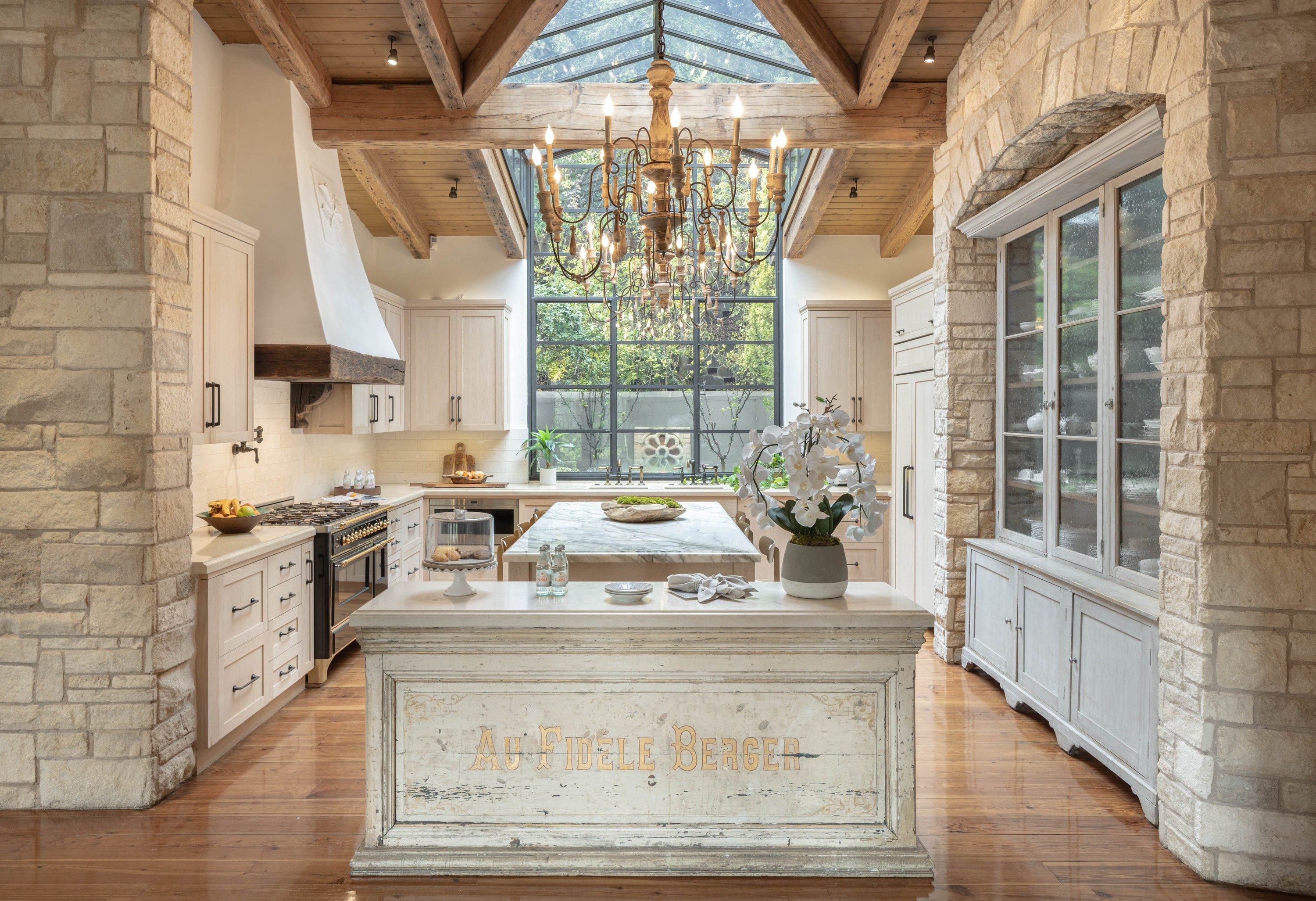 There's a little seating area next to that.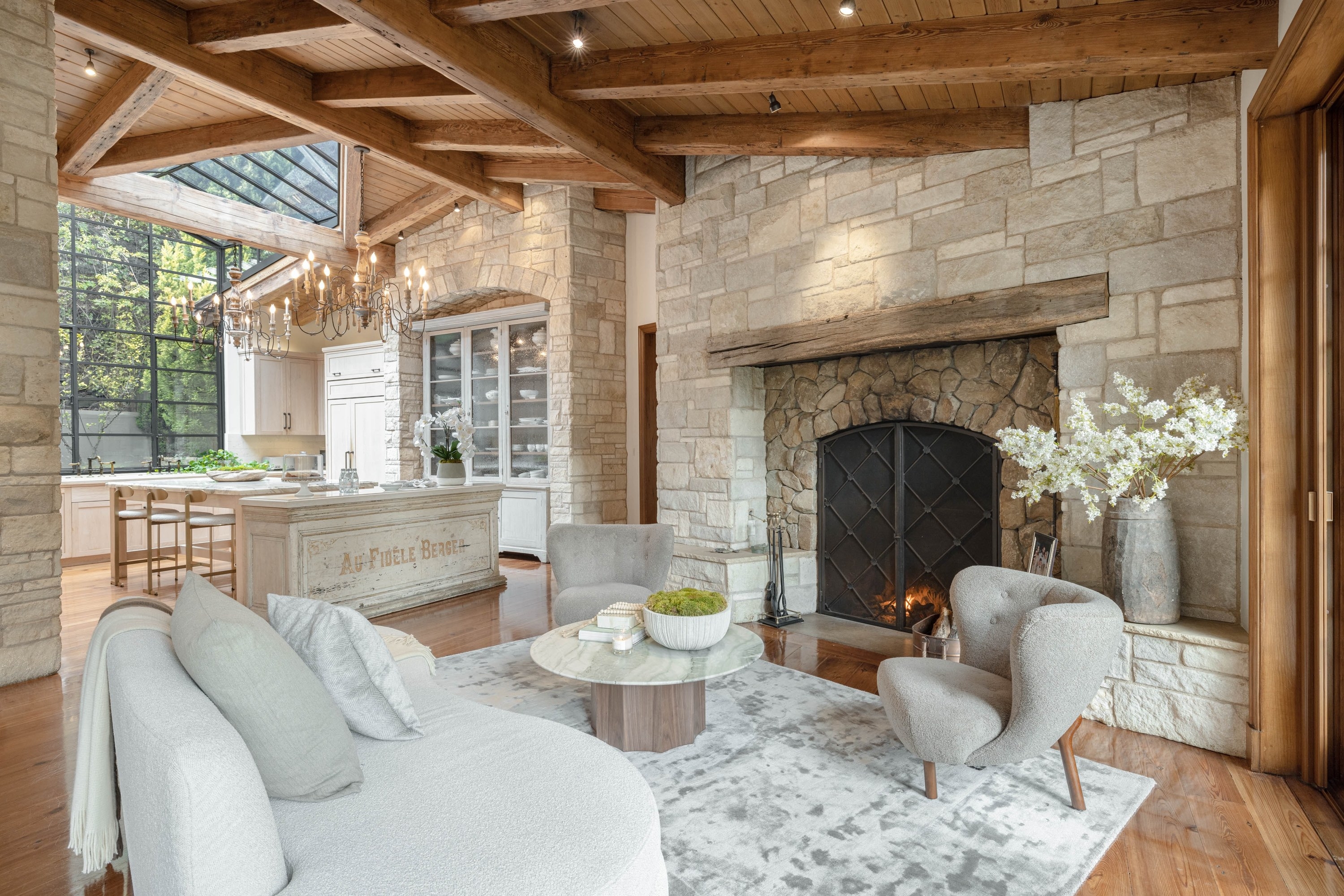 The bedroom is carpeted, which I find interesting.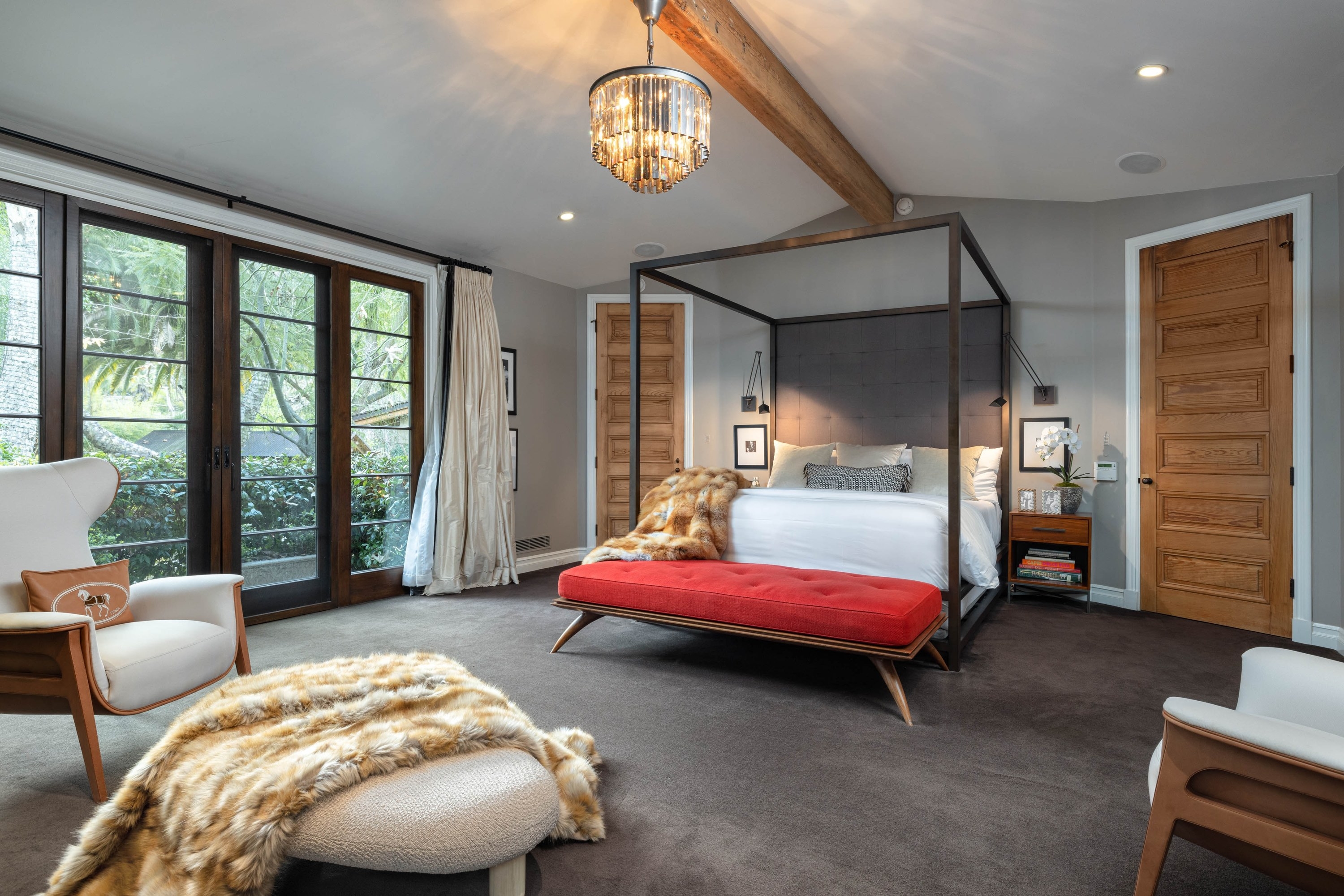 Overall, I wouldn't mind spending the rest of my life here.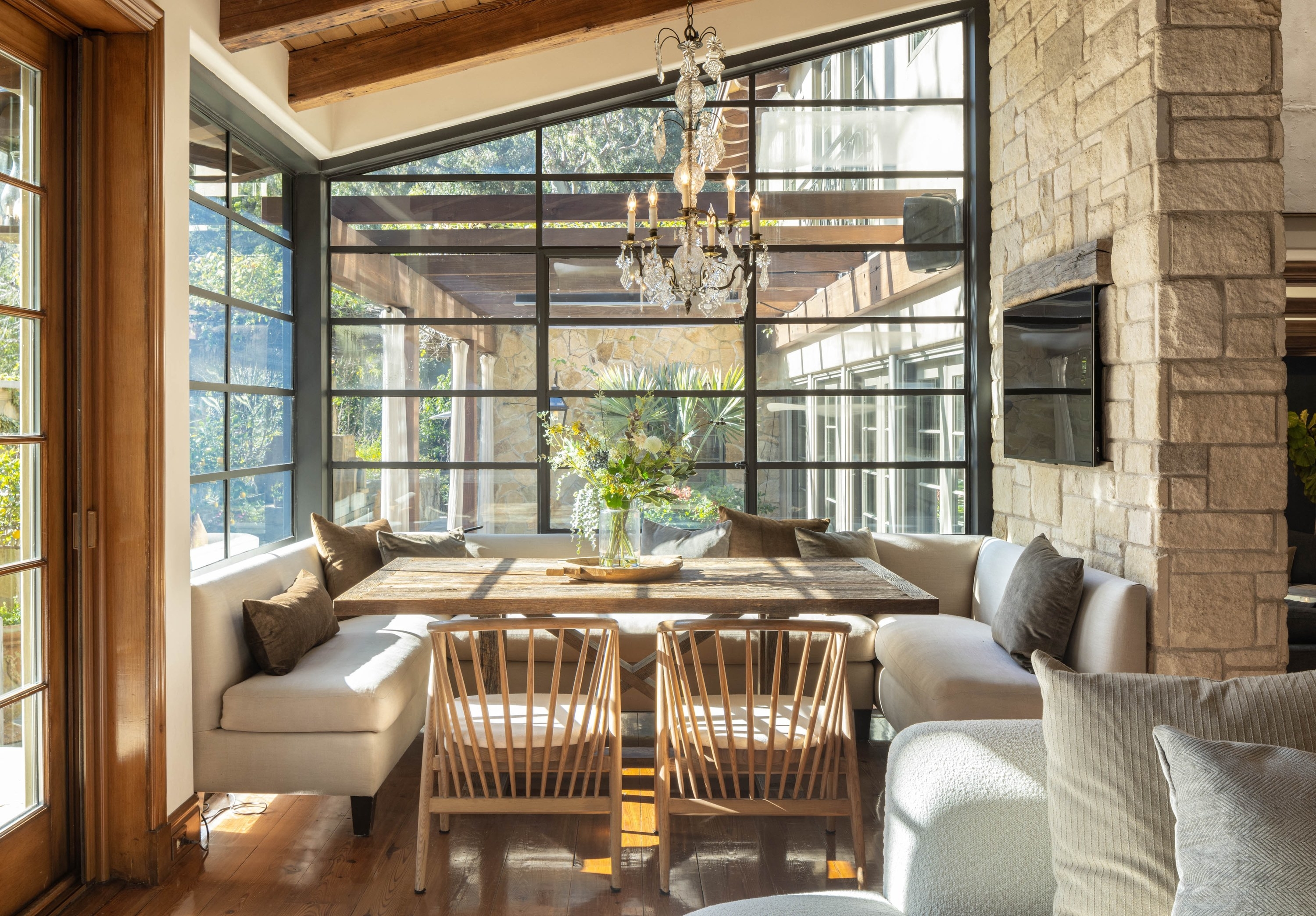 I guess the only problem is the windows would probably give you away to looters or mushroom people.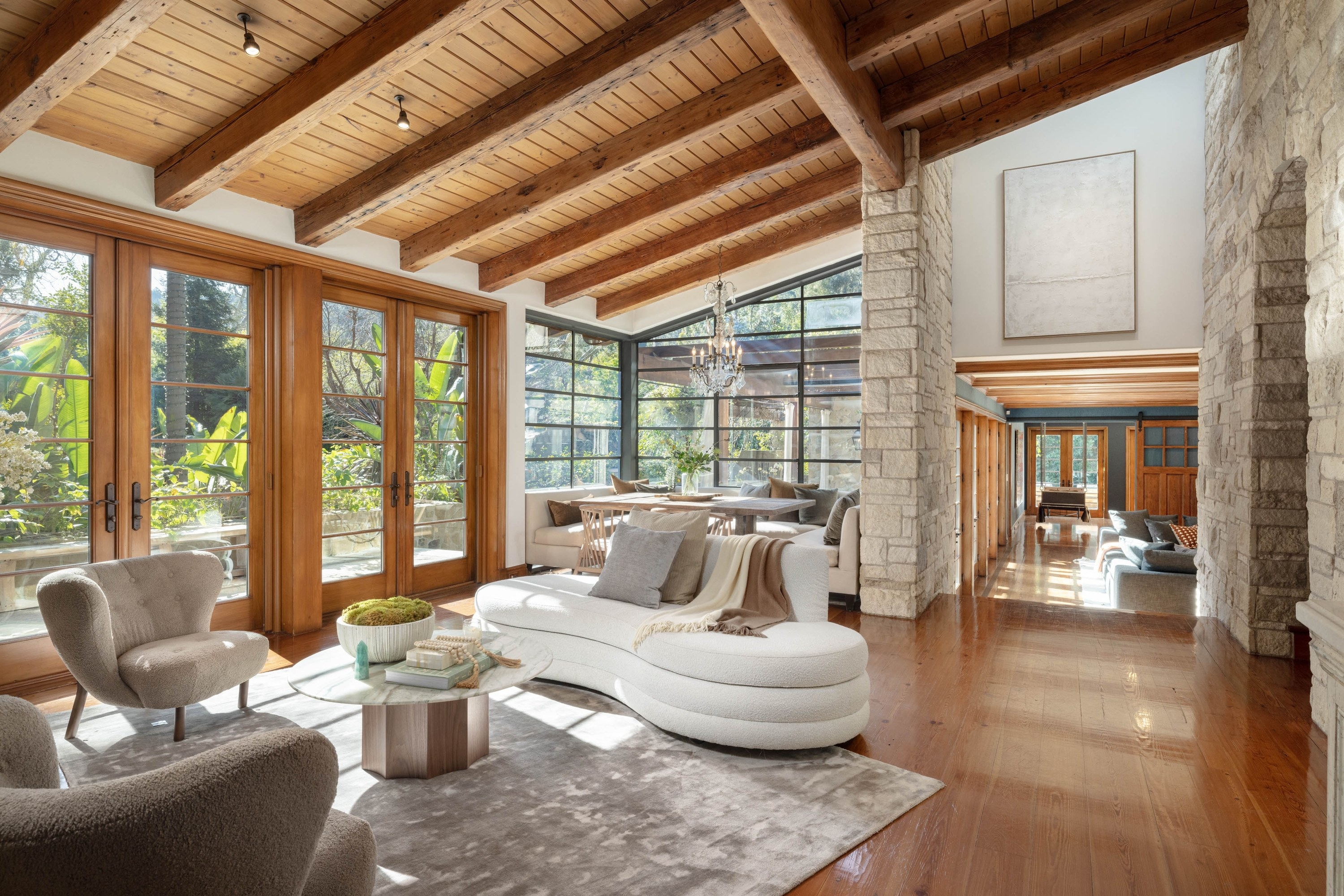 Anyway, someone Venmo me $40 million. Thanks!