Pop music has been missing one of its most successful and biggest pop stars of the past decade for years now.

Nope, Kesha hasn't been hiding at all.
Kesha has been in a legal battle with her alleged abuser, Dr. Luke, and her record label, Sony.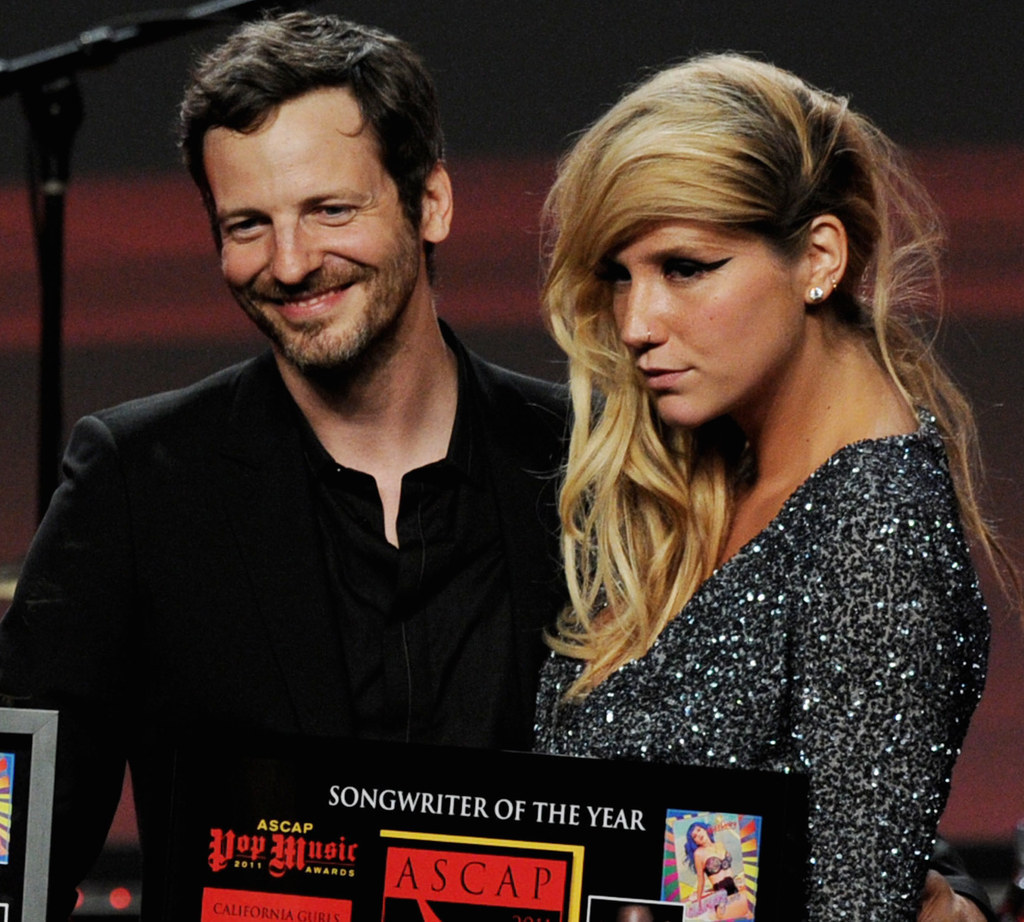 For three years now, Kesha's been essentially stuck in legal hell that has basically prevented her from releasing new music on her own accord.
Here's the short version of the lawsuit Kesha filed against her record label as reported by BuzzFeed News:
"Last October, Kesha filed a lawsuit in Los Angeles accusing Dr. Luke of sexual assault, battery, and sexual harassment. In that lawsuit, she claims that Dr. Luke verbally and physically abused her during the years they worked together and that he gave her GHB and subsequently raped her when she was unconscious. Kesha also alleges Dr. Luke harassed her about her weight, calling her a "fat fucking refrigerator.""
The trial was postponed to last Friday where Kesha's fate was determined by a judge.

Unfortunately, things didn't turn out in Kesha's favor.

Devastated is an understatement.
The pictures say it all:
Almost immediately support from predominately female pop stars started coming in...


Ariana Grande deleted an old tweet from 2010...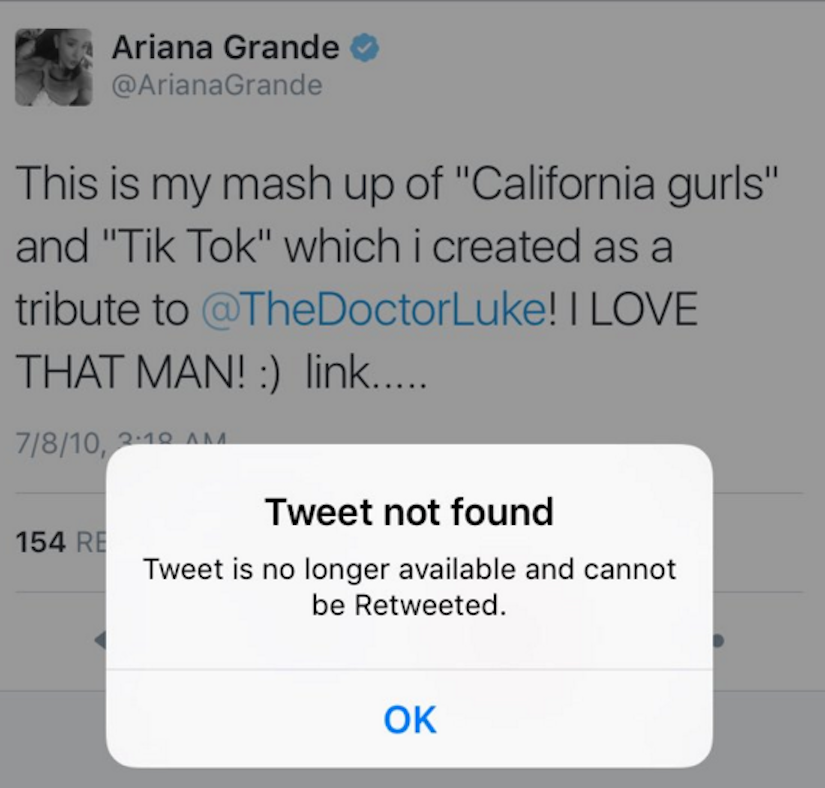 ...and told a fan that because of the trial she's not a fan of Dr. Luke's anymore.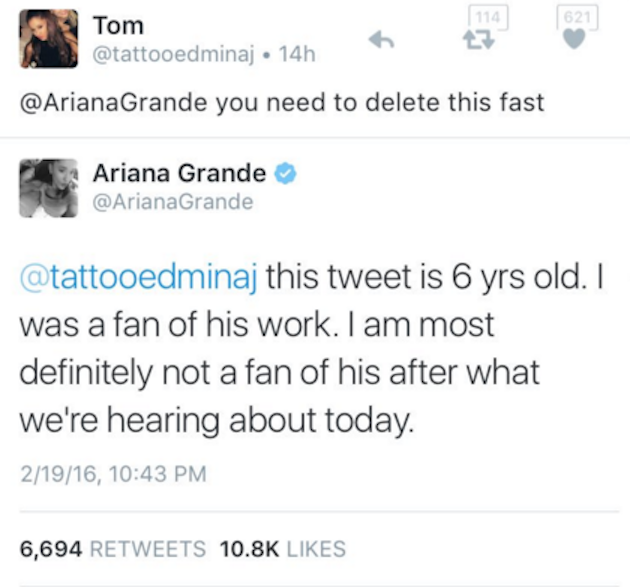 Miley Cyrus, Taylor Swift, and JoJo have also showed their support.
Then, old Dr. Luke tweets started surfacing, including this super-creepy one of Kesha sleeping.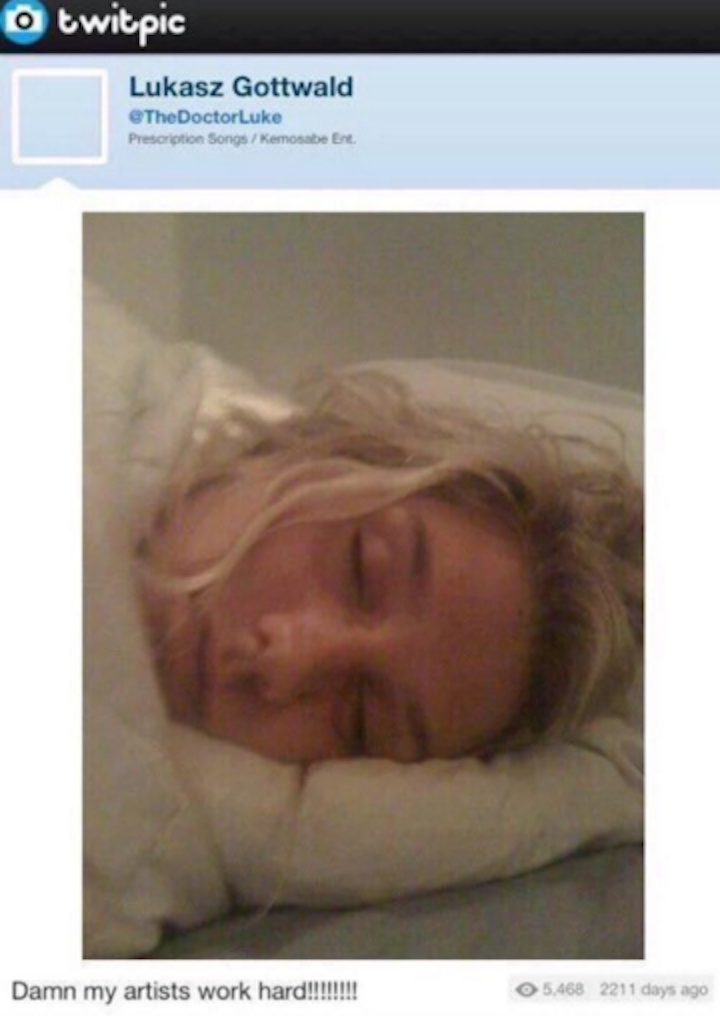 It has since been deleted.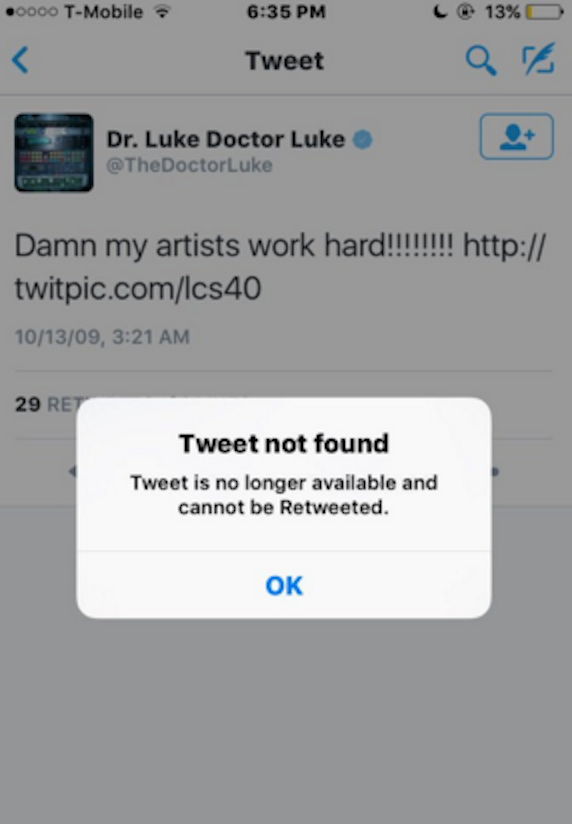 That Dr. Luke tweet is ESPECIALLY creepy considering Kesha's rape allegations against him.
READ THIS allegation from Kesha's lawsuit against Dr. Luke and you'll realize why that picture of Kesha sleeping is so fucked up:
"After forcing Ms. Sebert to drink with him, Dr. Luke instructed Ms .Serbet to take what he described as 'sober pills' in order for her to sober up. Ms. Sebert took the pills and woke up the following afternoon, naked in Dr. Luke's bed, sore and sick, with no memory of how she got there. Ms. Sebert immediately called her mother and made a 'fresh complaint,' telling her that she was naked in Dr. Luke's hotel room, she did not know where her clothes were, that Dr. Luke had raped her, and that she needed to go to the emergency room. Ms. Sebert later learned that the 'sober pills' Dr. Luke had given her were actually a form of gamma-hydroxybutyrate (GHB), more commonly known as the date rape drug, allowing him to bring Ms. Sebert back to his hotel room alone and rape her while she was unconscious."
There's also this Dr. Luke tweet...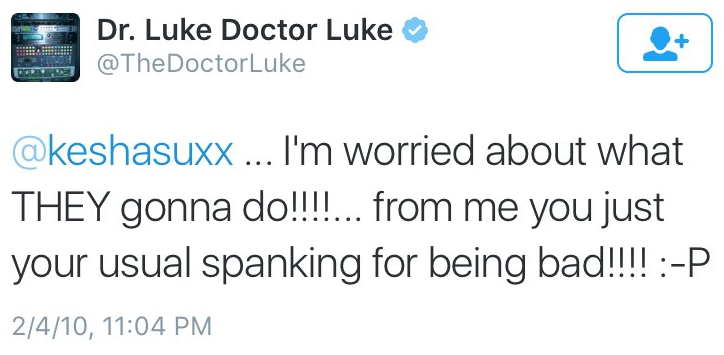 Basically, this whole horrible thing is exposing crazy double standards and the fucked-up nature of the music industry.
READ THIS:

AND THIS:

AND TO REITERATE, THIS:

It seems like Dr. Luke's alleged plan is working.
This is, again, in the lawsuit Kesha filed against Dr. Luke. READ IT:
"After he drugged and raped Ms. Sebert, Dr. Luke took her down to the beach alone to 'have a talk' with her. He threatened that if she ever mentioned the rape to anyone, he would shut her career down, take away all her publishing and recording rights, and otherwise destroy not only her life but her entire family's lives as well."
#FREEKESHA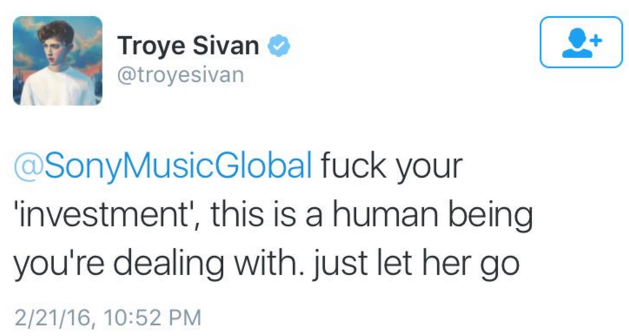 Oh yeah, here's part of Dr. Luke's most recent statement about the trial. He's countersuing Kesha, claiming she's extorting him.
"The Court also noted multiple times that her vague abuse allegations were devoid of factual detail, and that there was no evidence, whether from doctors or anyone else, to support them."
He also claims she's totally free:
"The New York County Supreme Court on Friday found that Kesha is already 'free' to record and release music without working with Dr. Luke as a producer if she doesn't want to. Any claim that she isn't 'free' is a myth."
REGARDLESS: