When she's not busy reaming homophobia...
...or holding ultra-mega-exclusive runway shows in her fabulous home...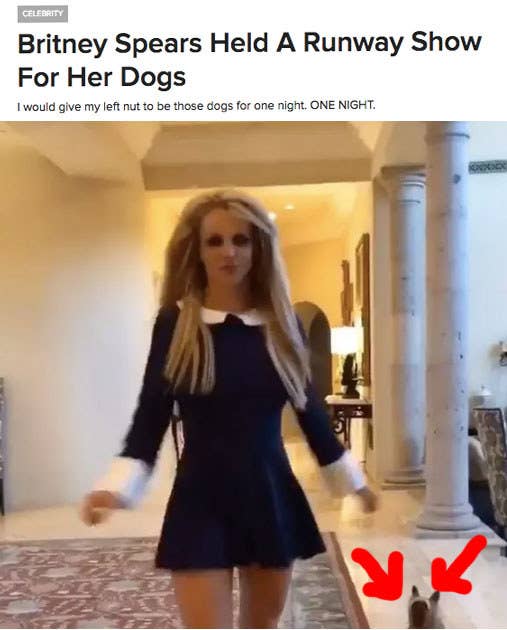 Britney Spears has been traveling the globe selling out multiple dates of her world tour.
Repeat after me: "In 2017, Britney Spears IS. TOO. RELEVANT."
MEANWHILE...
In all of her recent and ongoing successes, Britney had a little leak happen. This leak involved her song "Toxic."
As we all know by now, most songs, regardless of the vocalist, have Auto-Tune...but what most of the general public doesn't know about Britney is that she is, in fact, a vocalist.
It's gorgeous.