I Just Found This Out About Miley Cyrus' "Black Mirror" Episode And I Feel Really Dumb
*Prepares to be dragged by nice BuzzFeed commenters*
Miley Cyrus is on this season of "Black Mirror" where she plays a troubled pop star with a bad lilac wig named Ashley O.
I won't spoil anything, but Ashley O. is basically Hannah Montana with a cheap purple wig.
In the episode, Ashley O. has a big song called "On A Roll."
Lyrically, it's brilliant.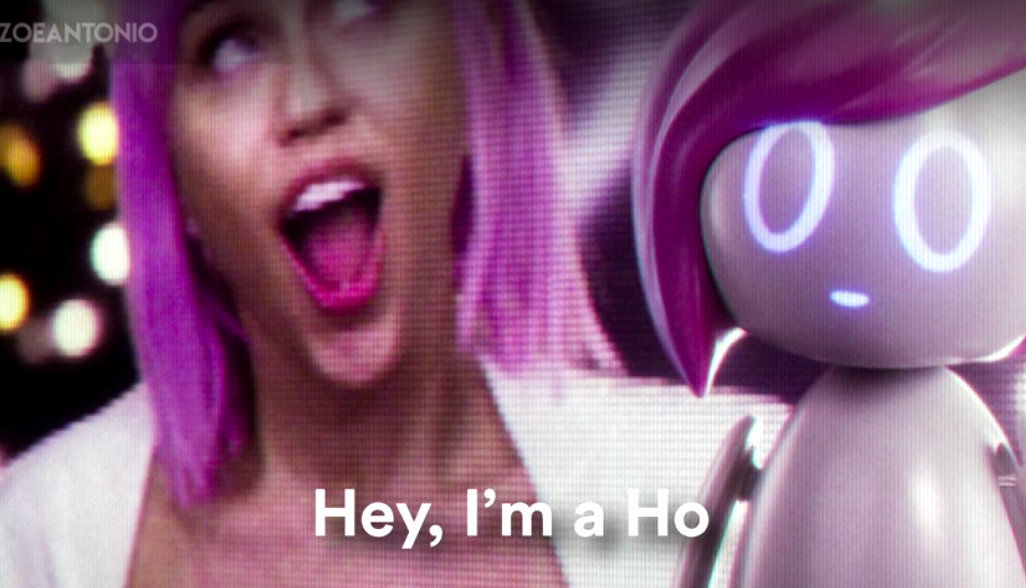 The visuals are gorgeous.
It deserves a Billboard #1.
Buuuut I was recently made aware that "On A Roll" is basically a cover of the Nine Inch Nails song, "Head Like A Hole."