1.
"North Korea, who are you guys? Can we be friends?"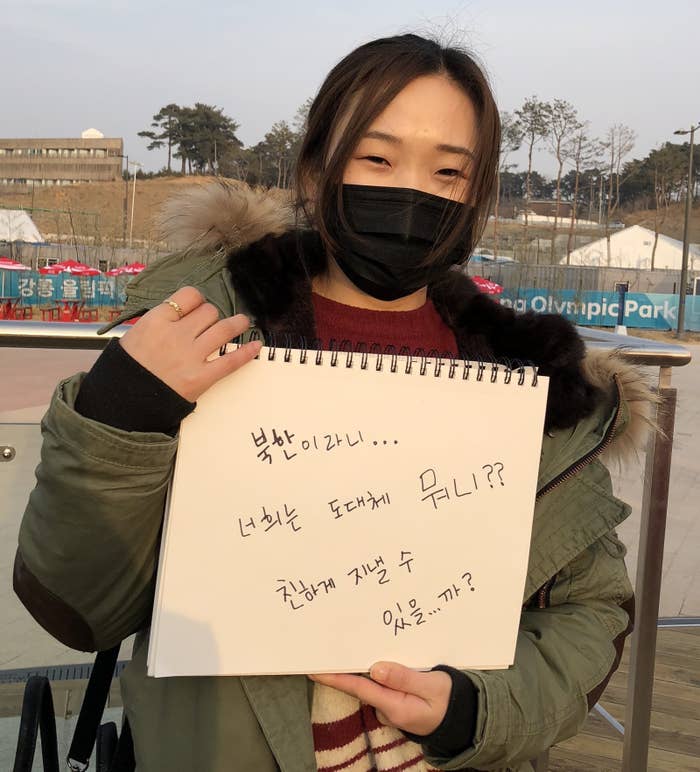 2.
"NK & SK: We love each other, I guess..."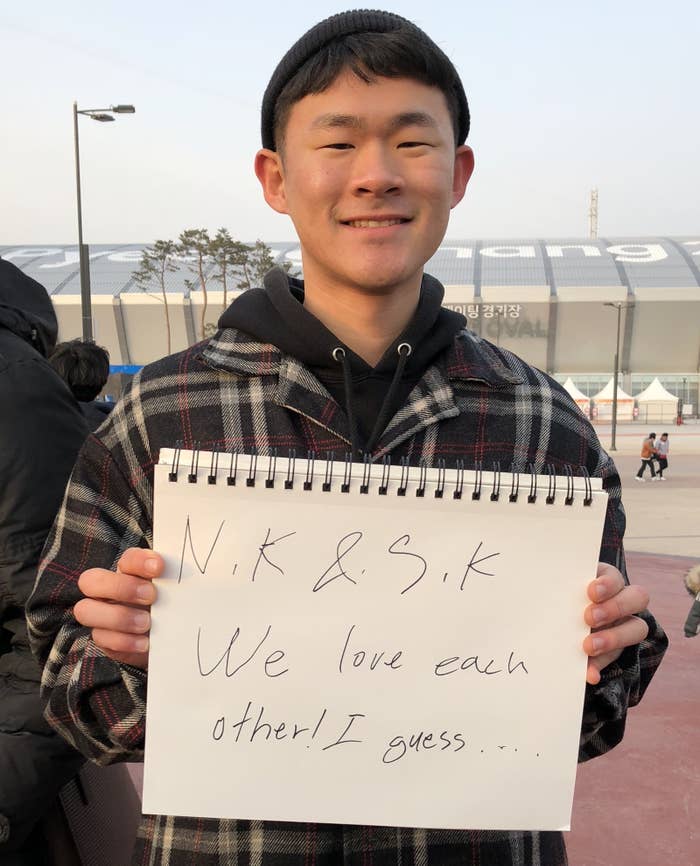 3.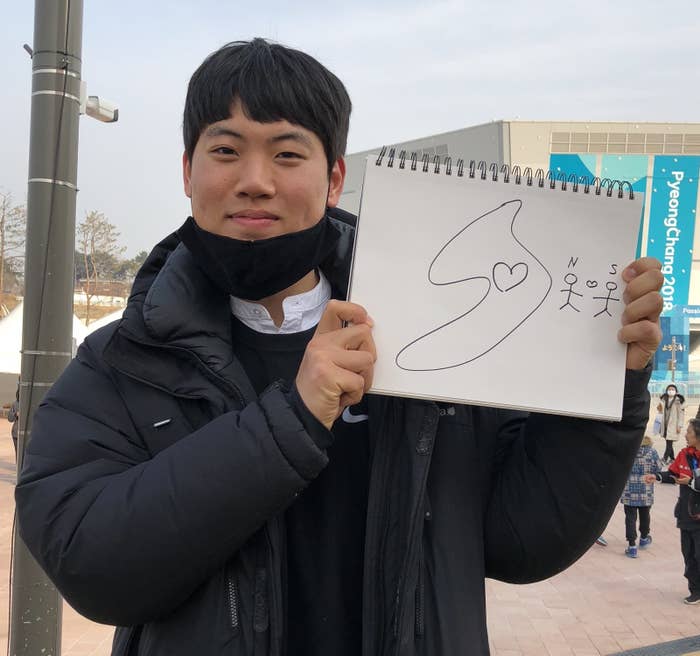 4.
"Now we seem far away but I hope we can be friends later on."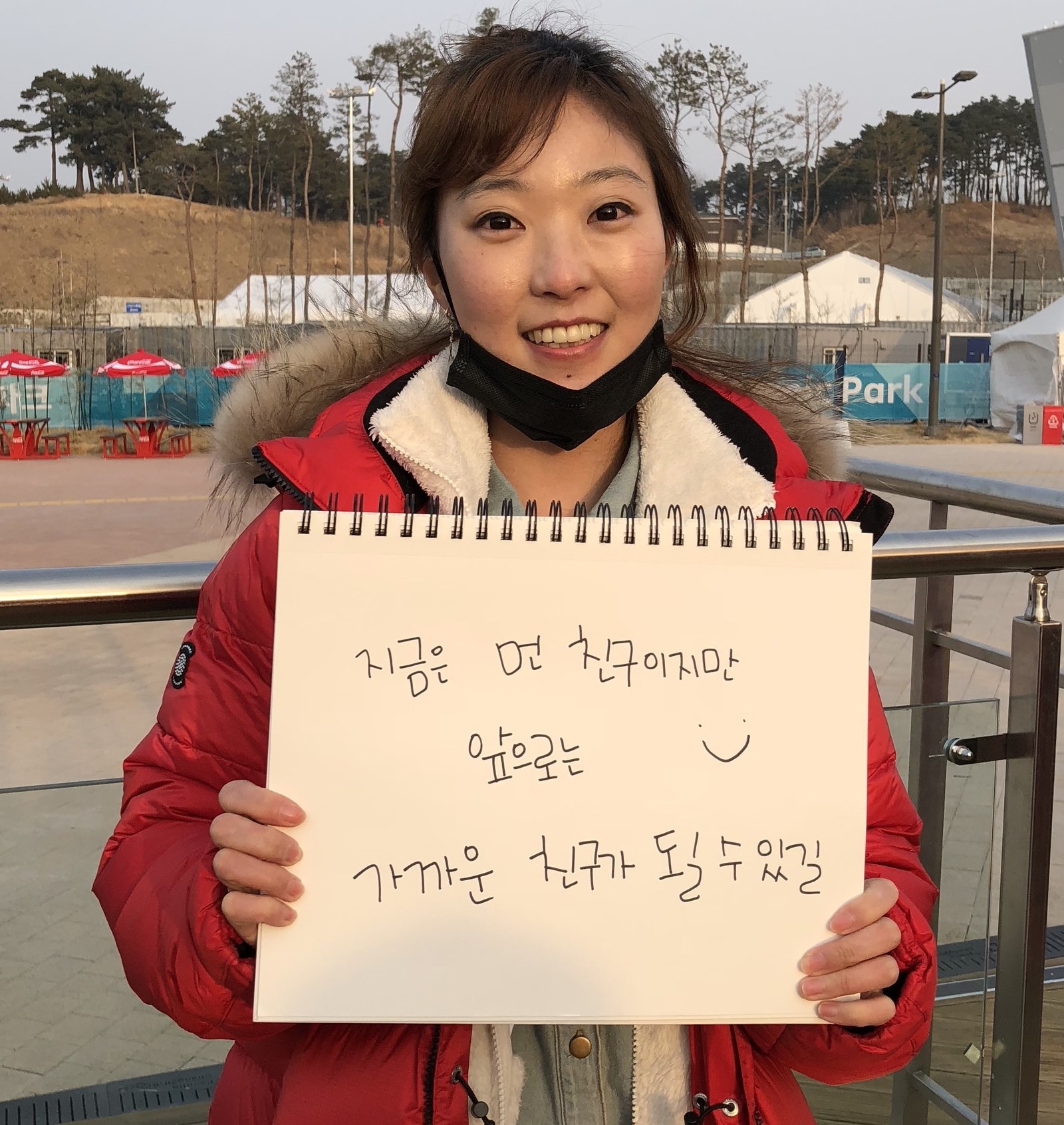 5.
"NK: Dangerous and naughty but family."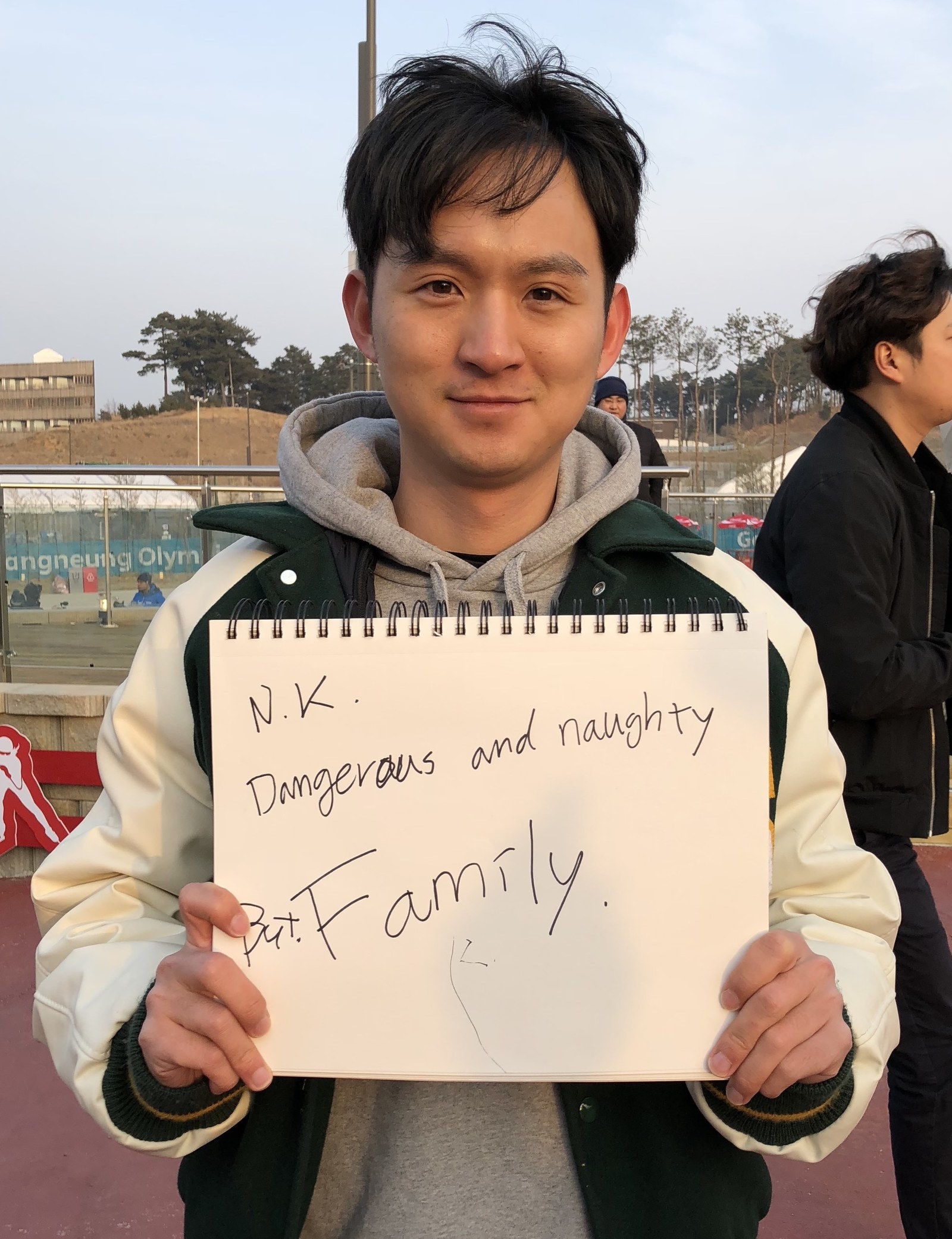 6.
"We were one. Now we are two."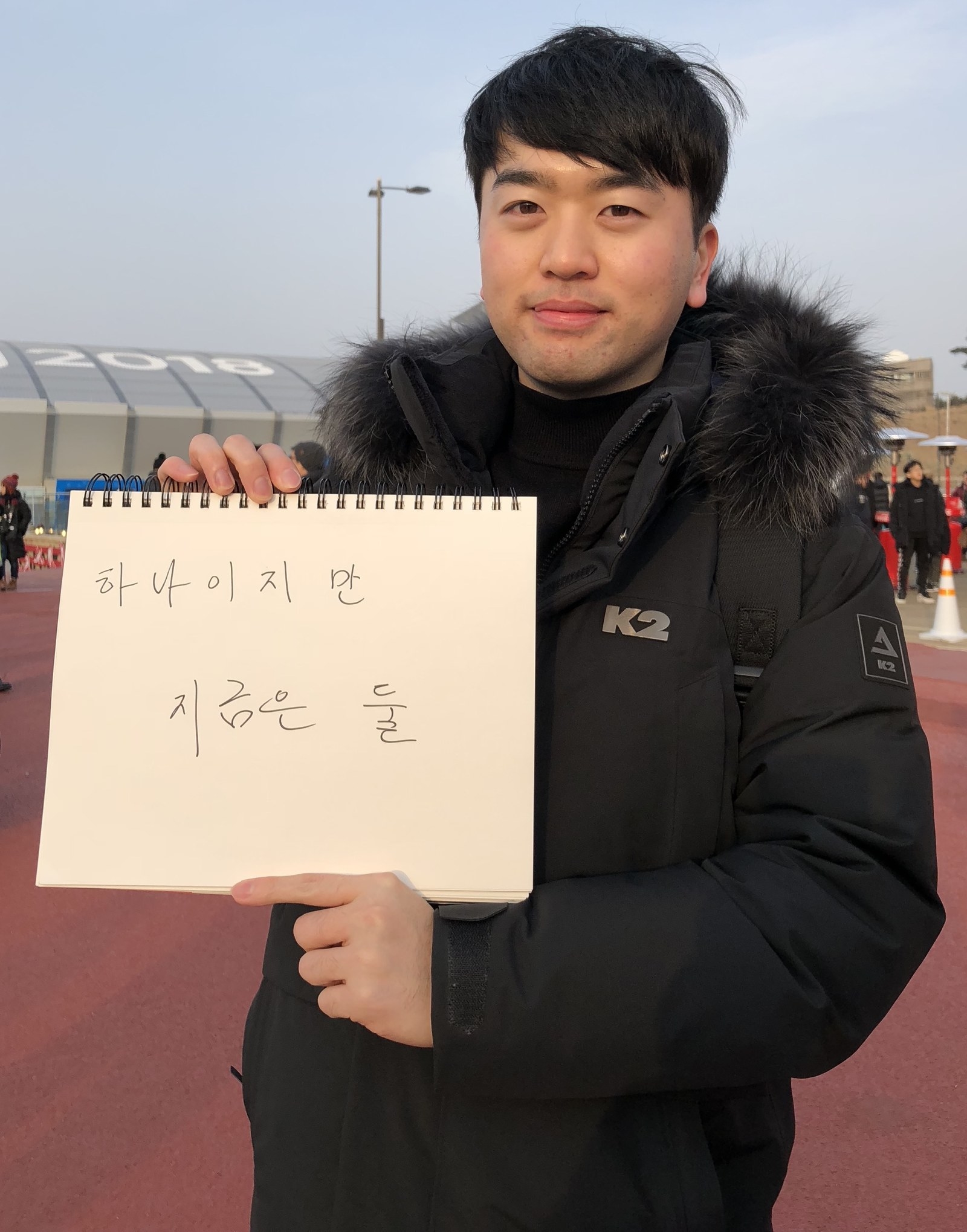 7.
"So scared."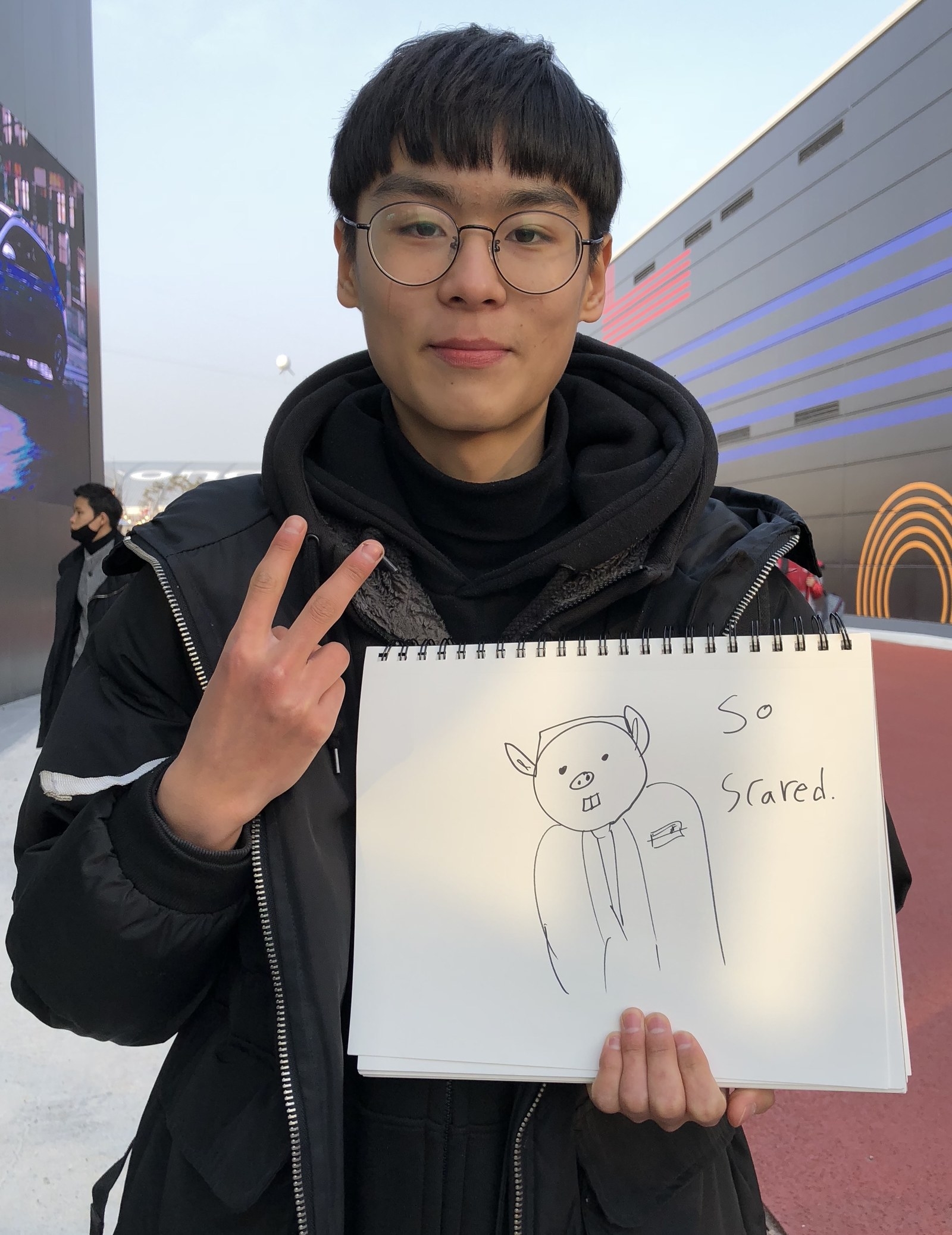 8.
"The situation is very uncomfortable, uncertain, and dark. I hope spring comes soon."
9.
"Kim Jung-un."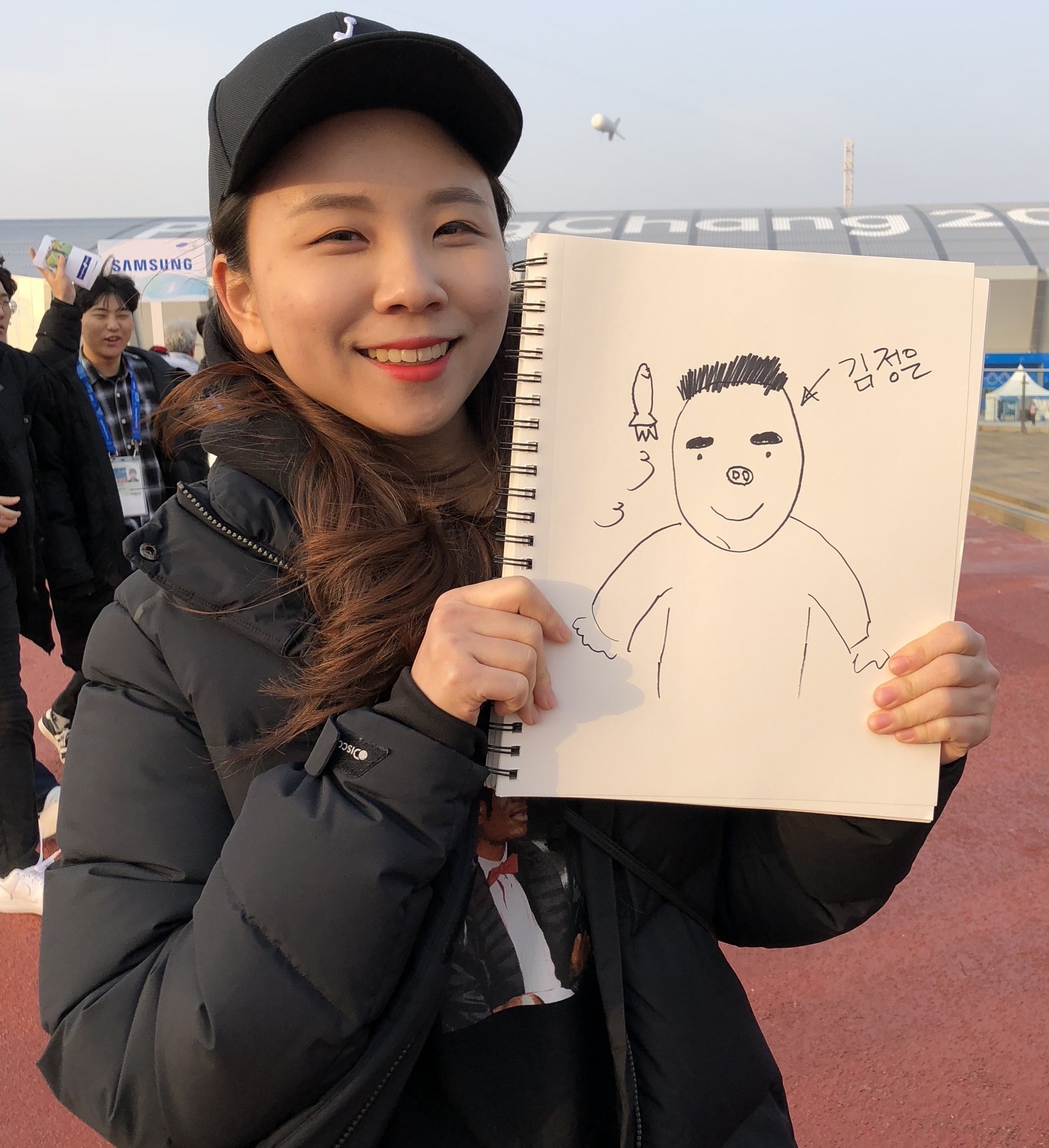 10.
"Now we are enemies but in the future can we be family?"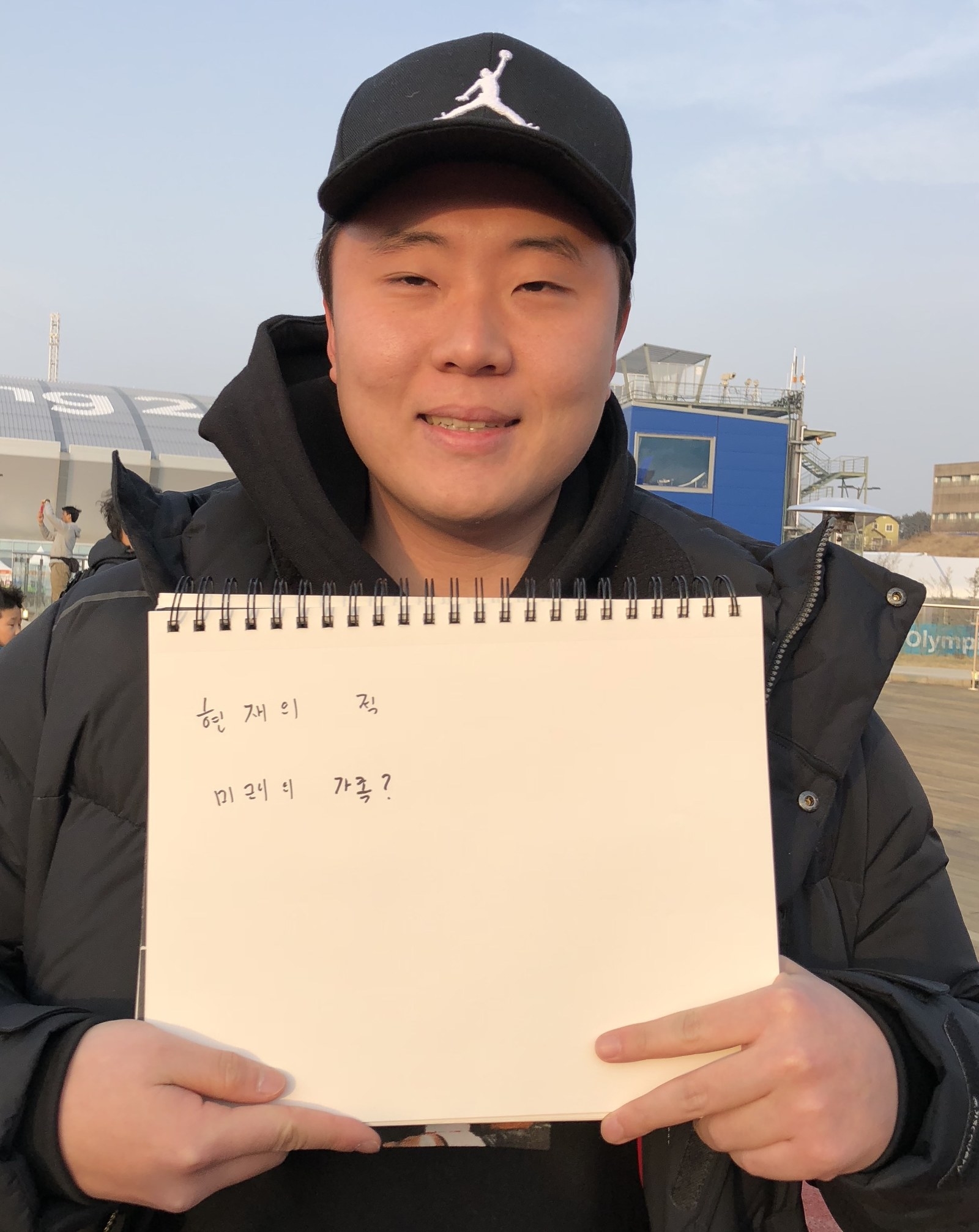 11.
"We definitely need more cultural interaction and less military conflict."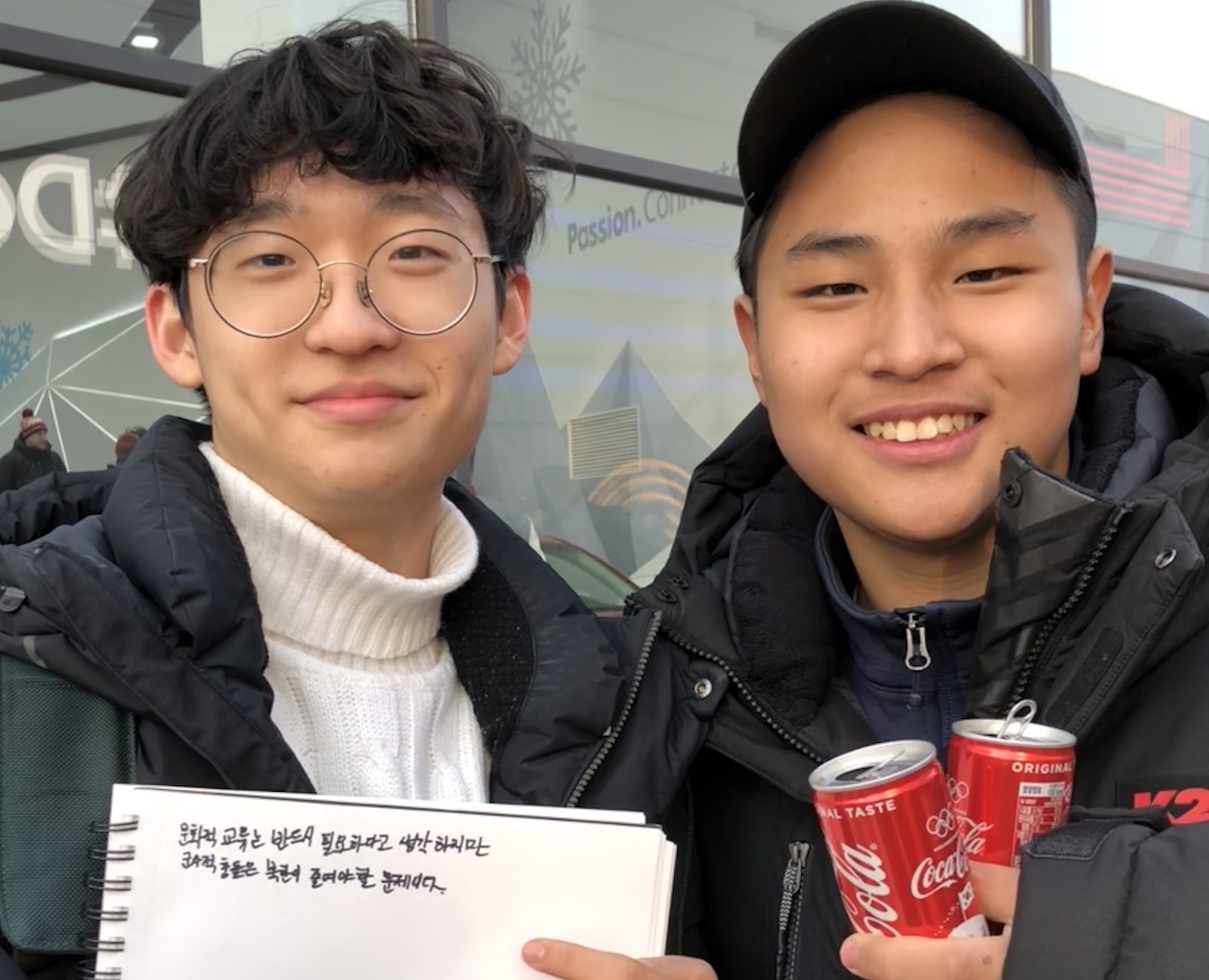 12.
"The reality is kind of sad. The joint entrance and the flags (at the opening ceremony) was moving."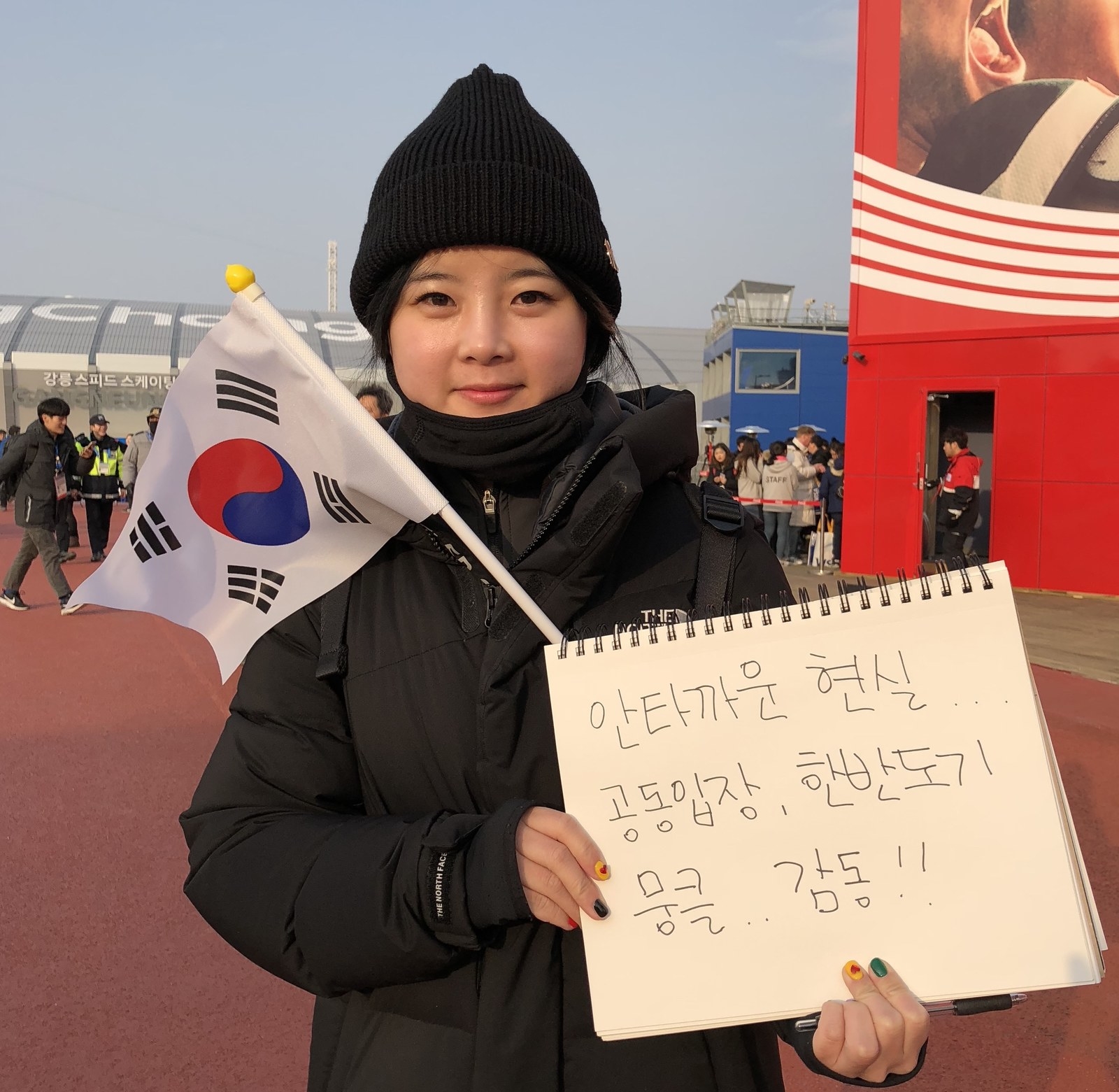 13.
"It's heartbreaking that our country is divided. I love the North Koreans with all my heart. We are one."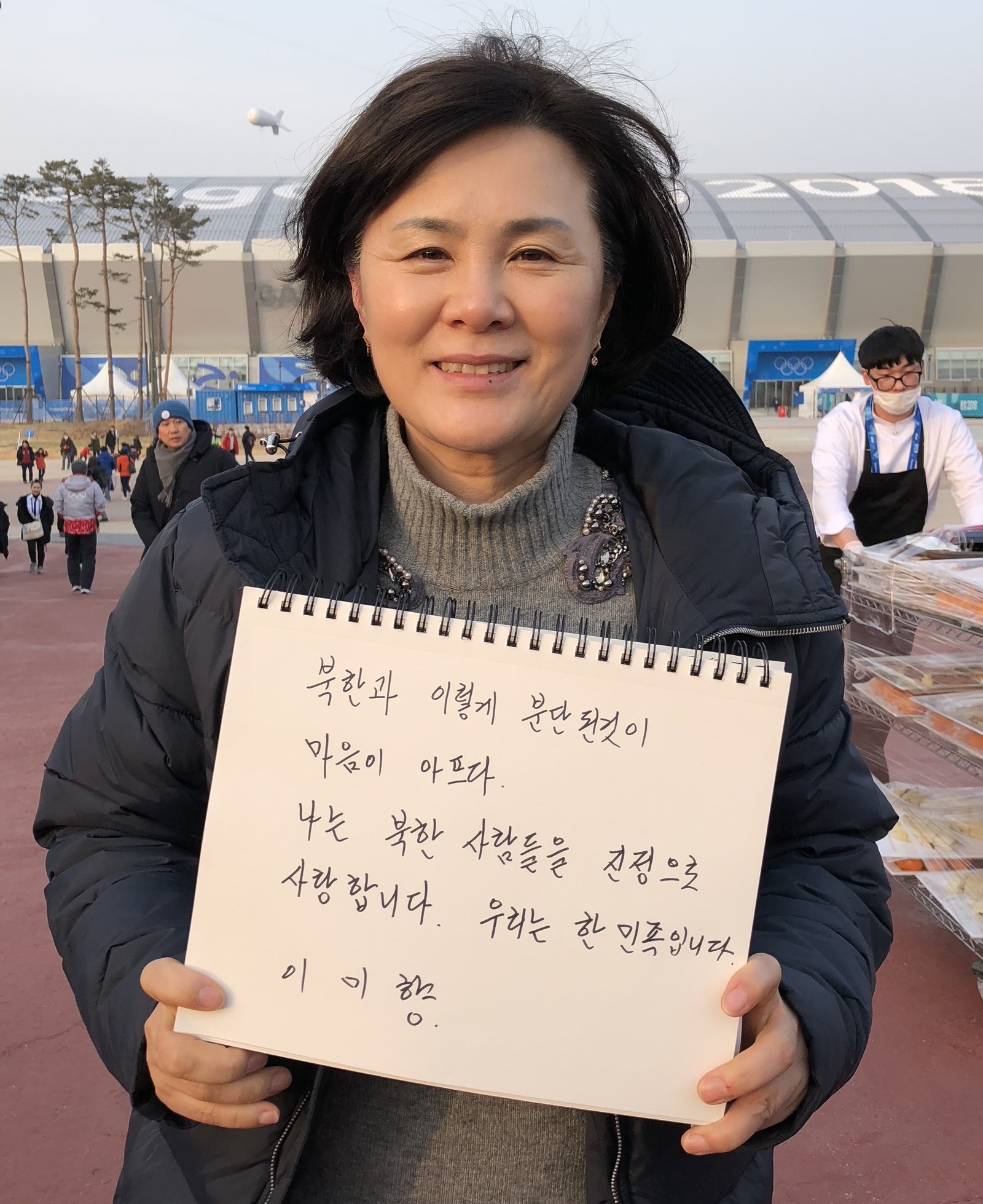 14.
"Although it seems dangerous right now, I think there will be reunification one day. Go team Korea!"
15.
"Enemy state."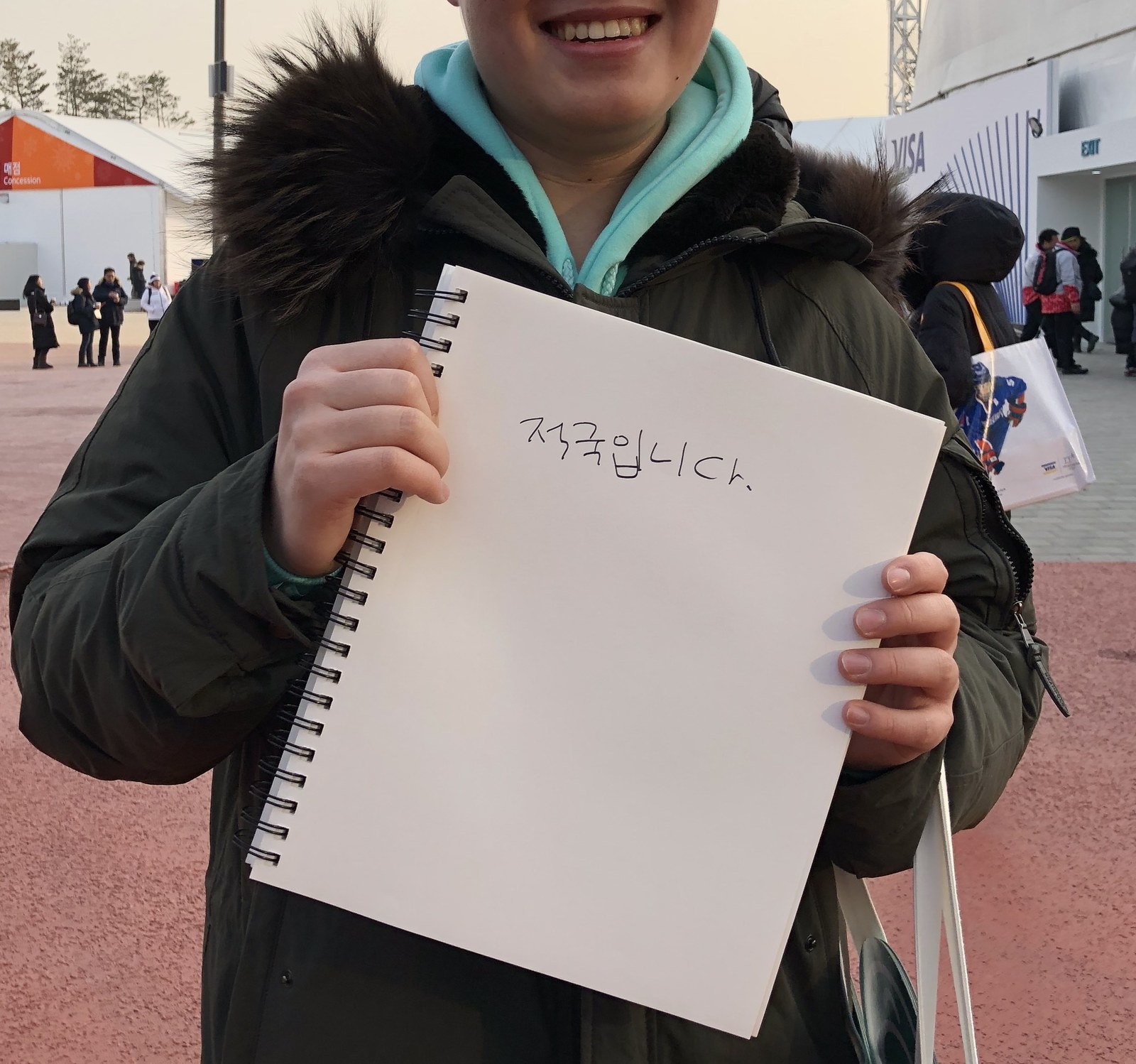 16.
"I hope we can step away from political ideology and be reunited peacefully."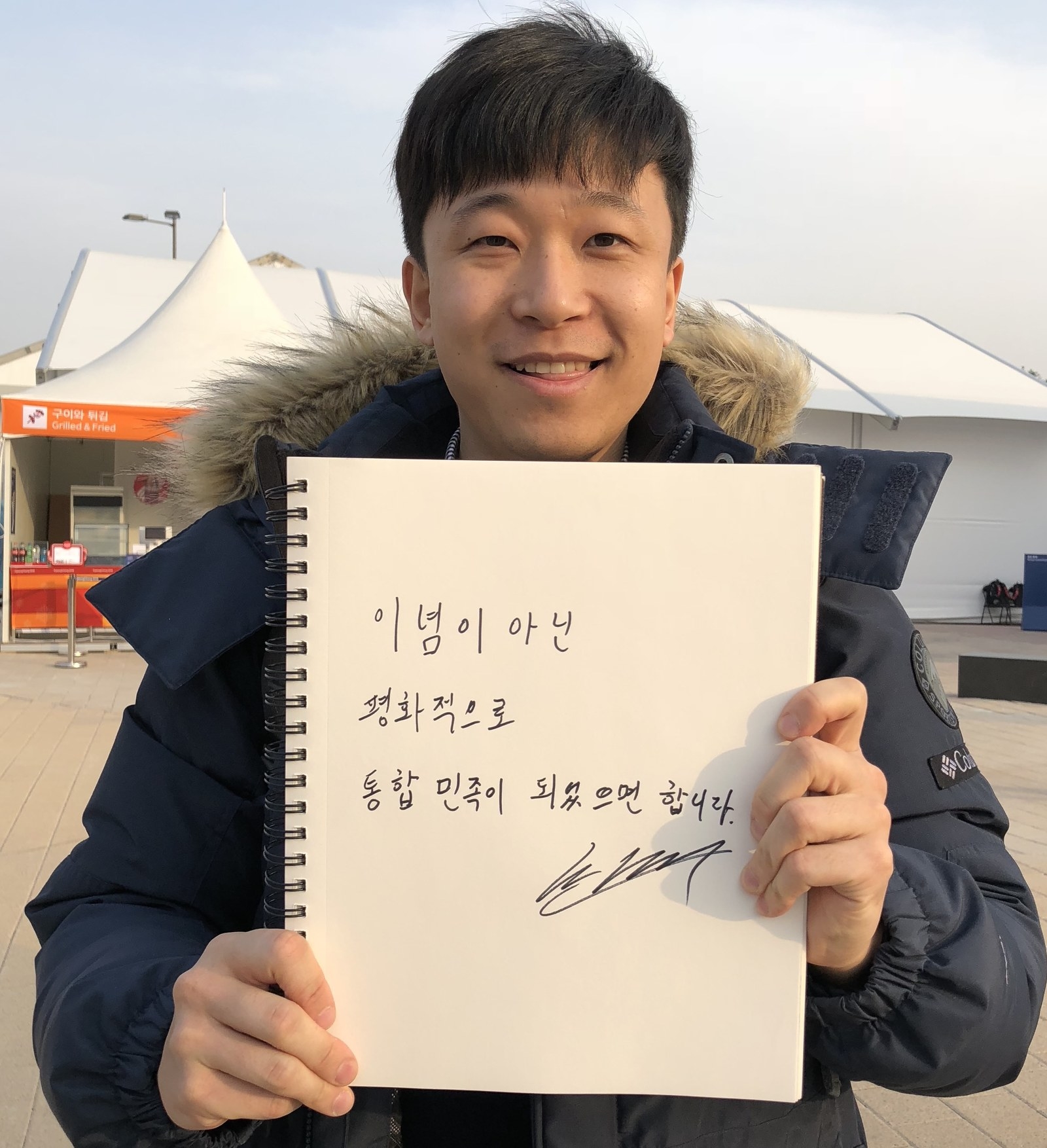 17.
"From PyeongChang Olympics to reunification!"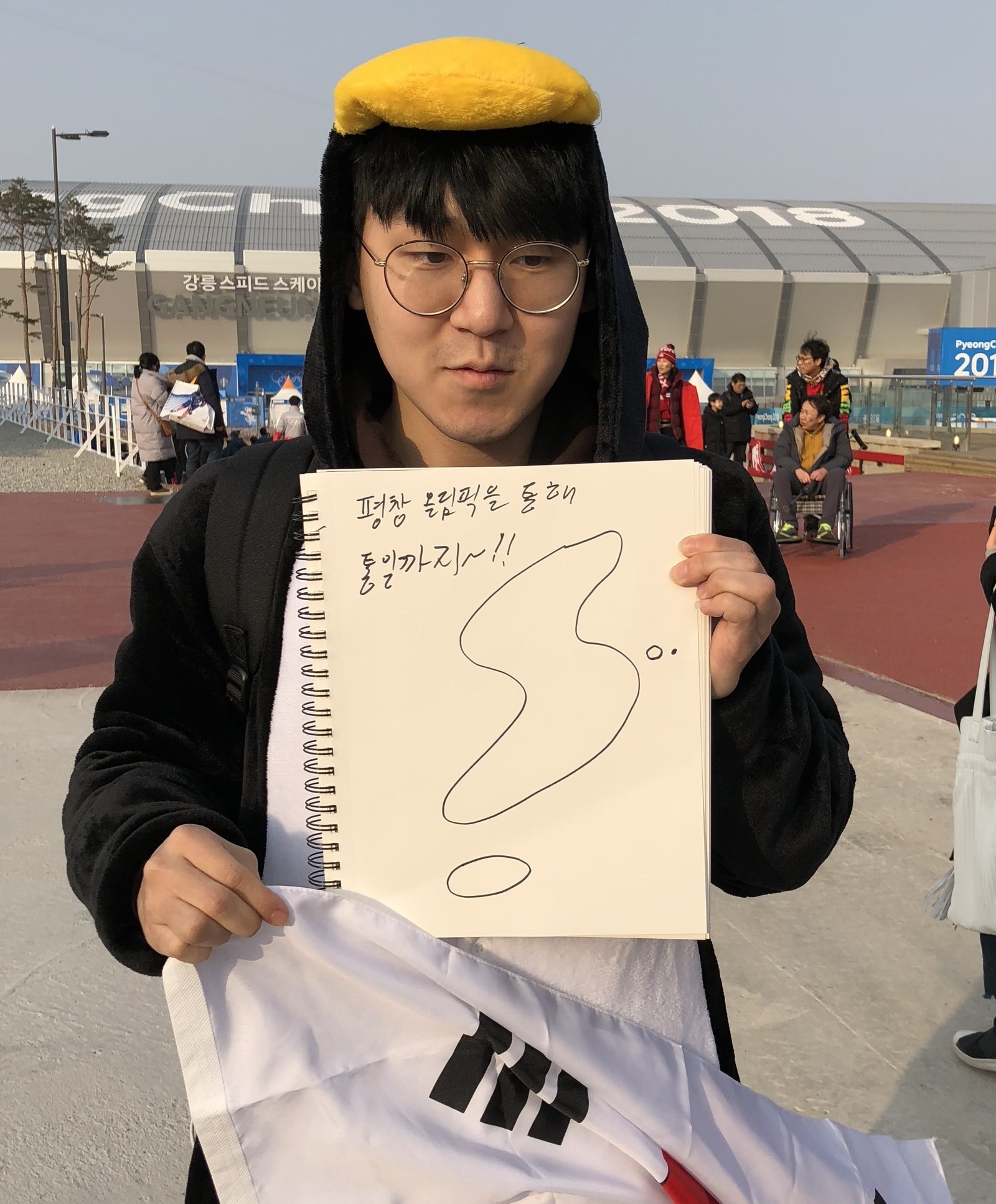 18.
"It's hard to answer because it's a sensitive issue. It's hard to trust North Korea and what they are doing. It's quite worrisome. I hope that they stay truthful."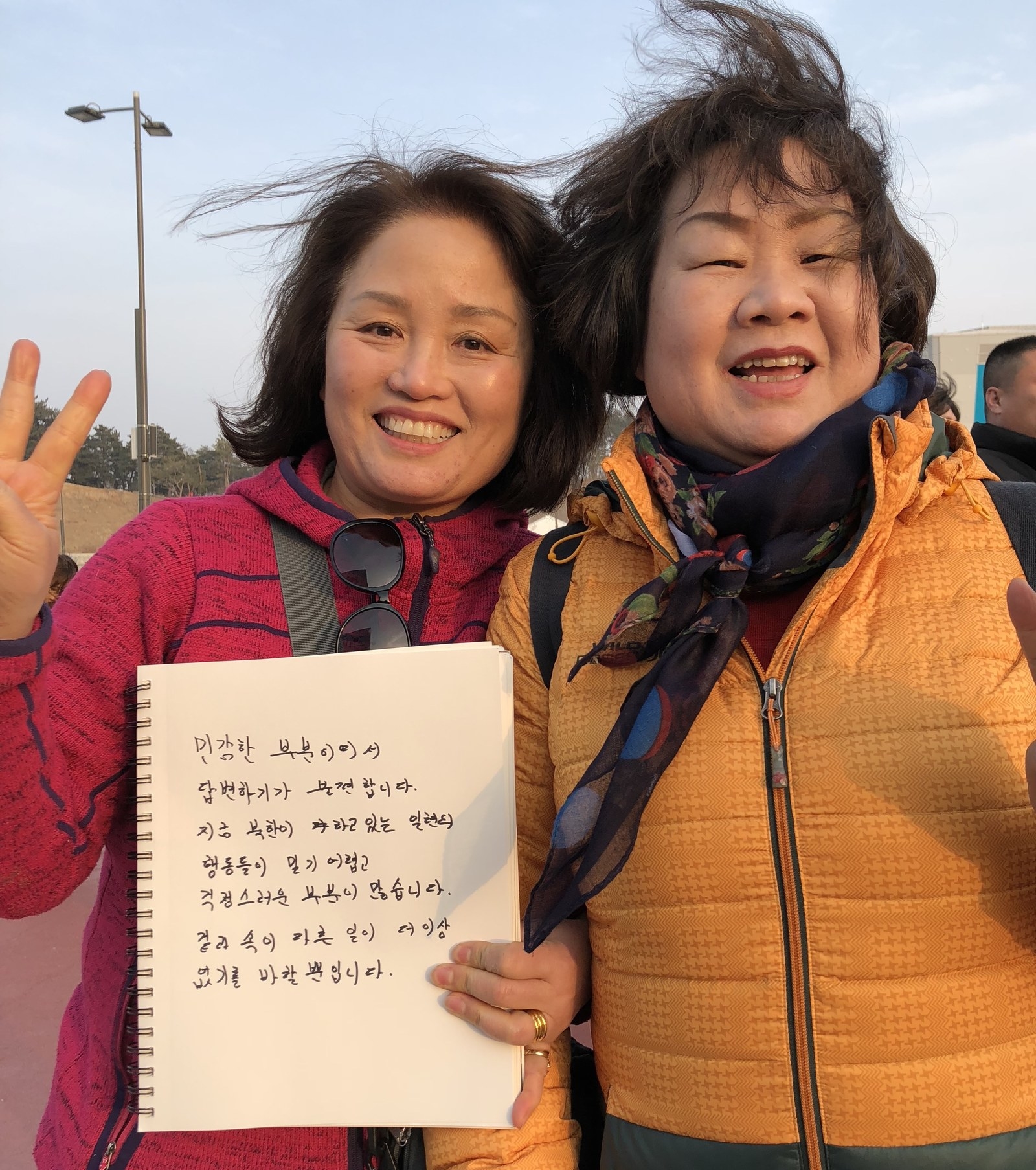 19.
"We are one. We marched in the parade together 11 years ago and it's very moving to see it happen again."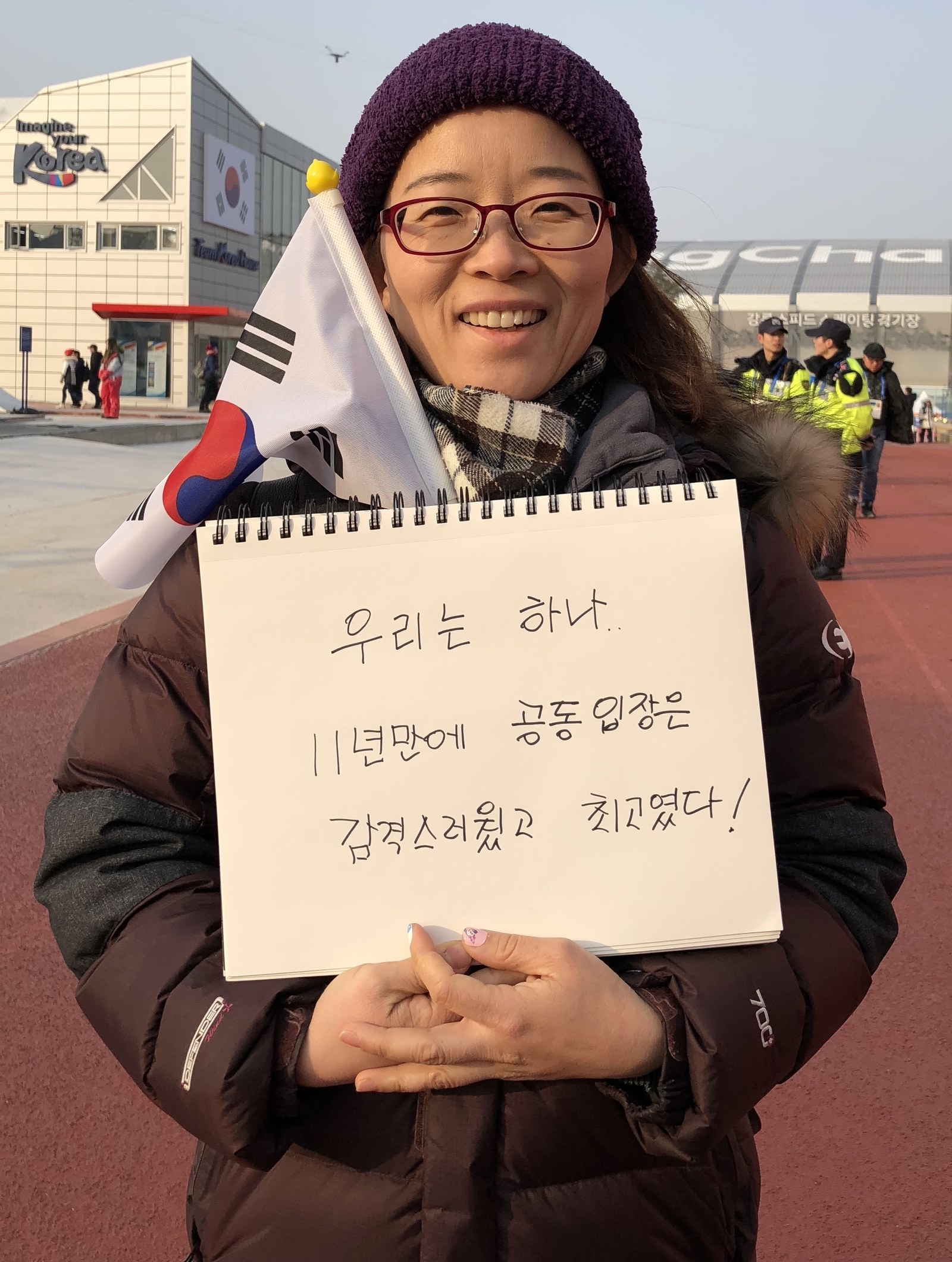 20.
"Let's see each other soon! Go Pyeongchang Olympics!"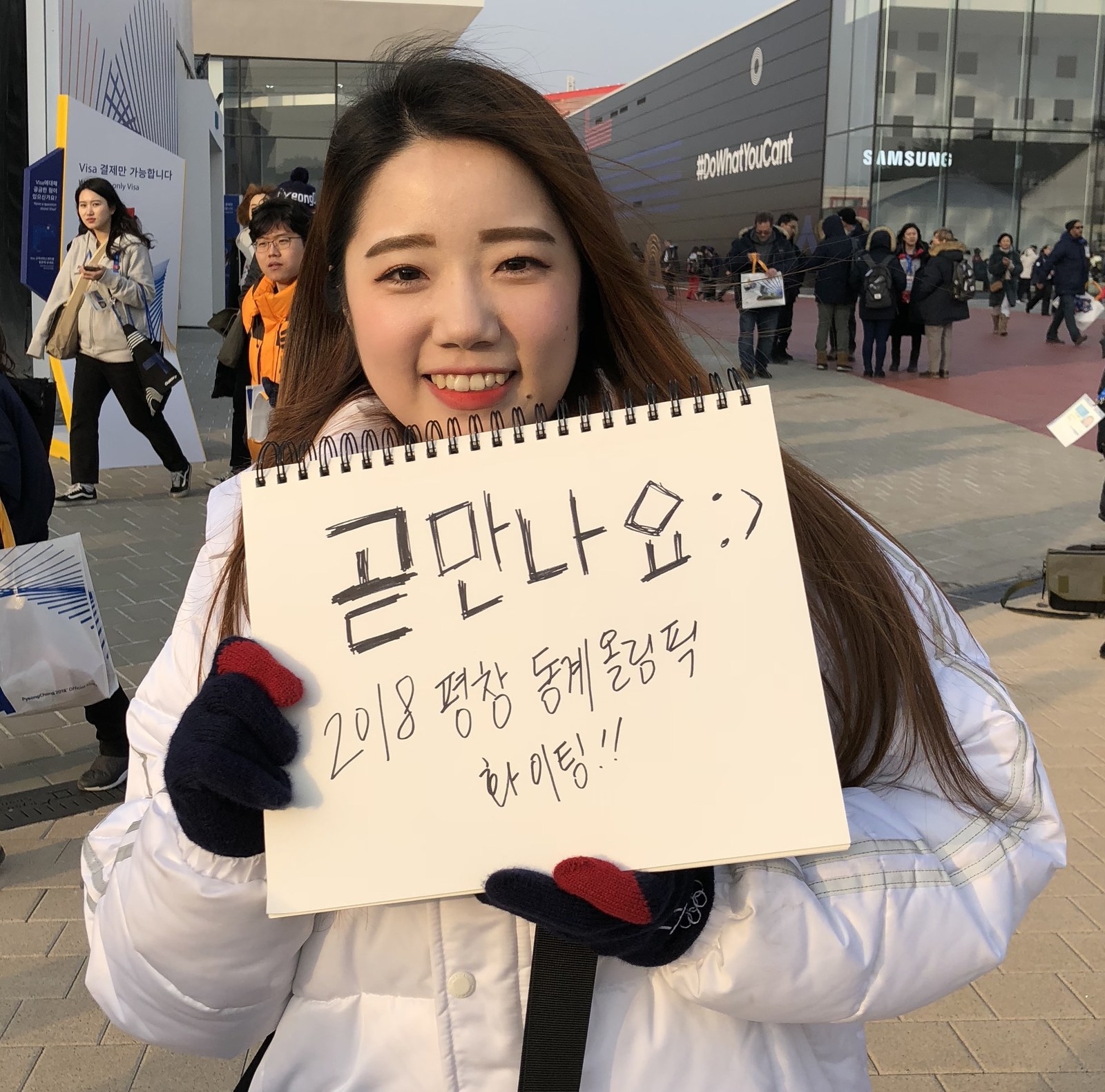 21.
"We hope for reunification. We are one. Passion. Connected. Go Pyeongchang Olympics!"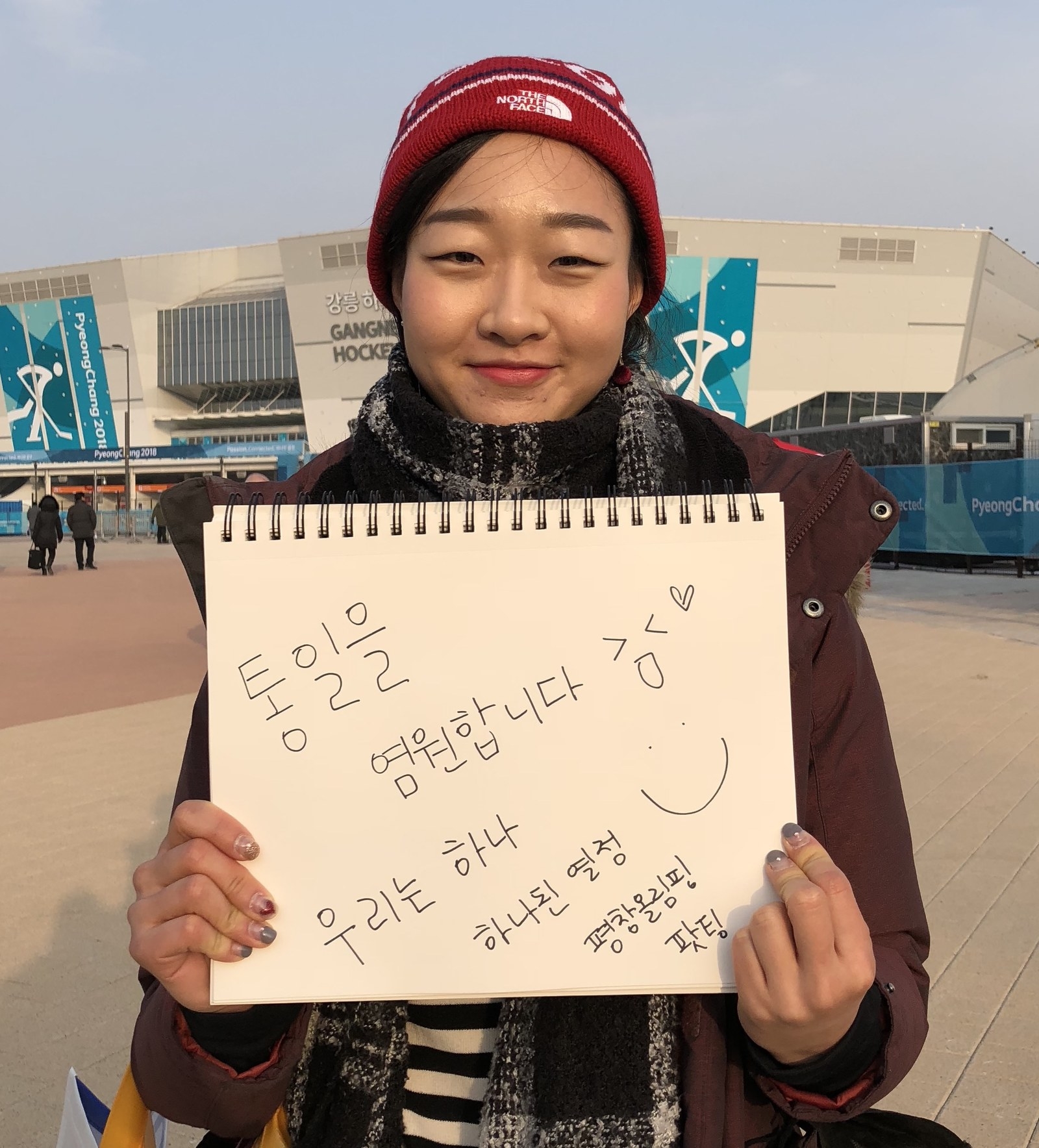 22.
"I hope we can become closer through the Pyeongchang Olympics."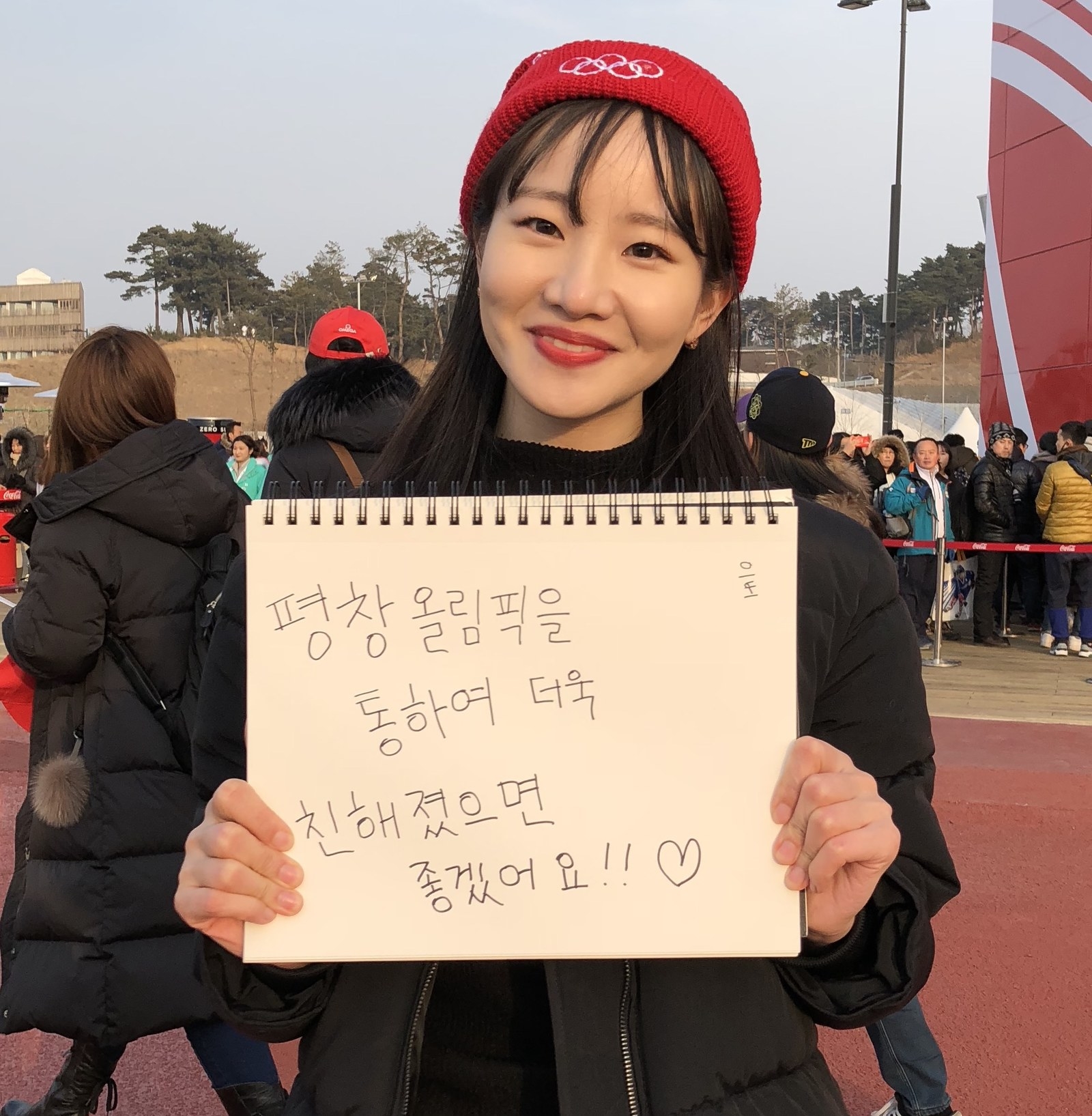 23.
"There were some countries that originally said they weren't going to participate because of North Korea provocations, but now that they are participating I think it's going to be a peaceful Olympic games."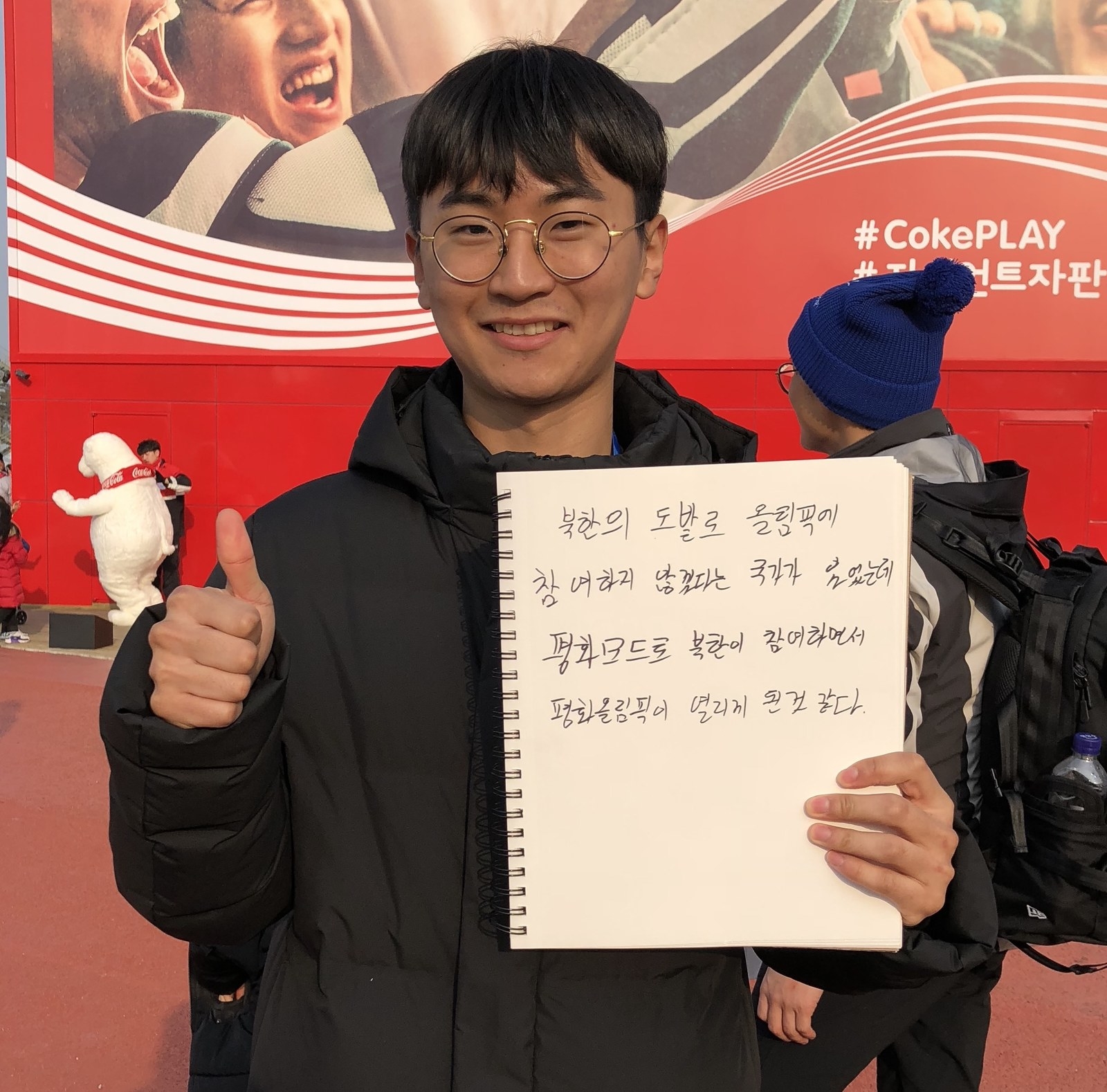 24.