We have the classic and now iconic below the boob butterfly or moth.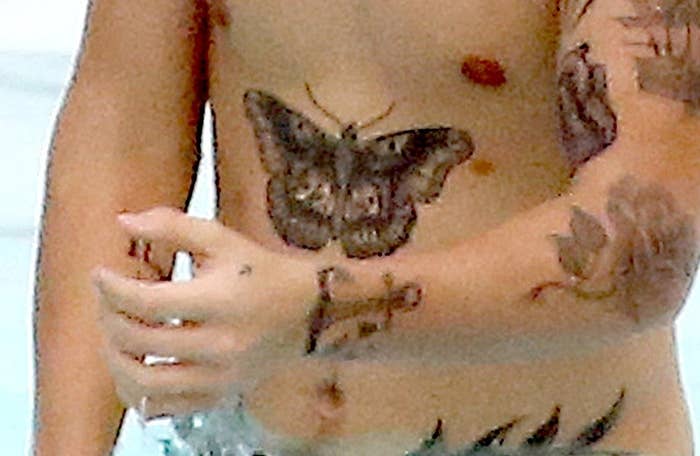 The two swallows on the chest.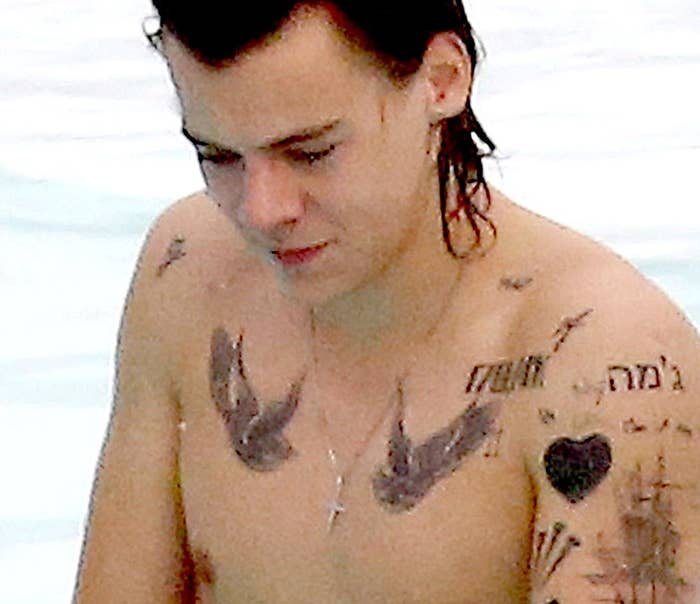 He's got a heart and a holy Bible.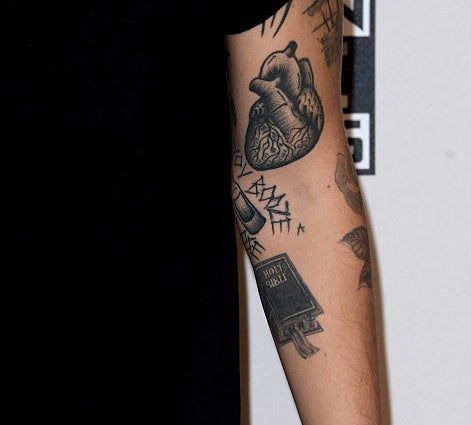 Various locks and keys.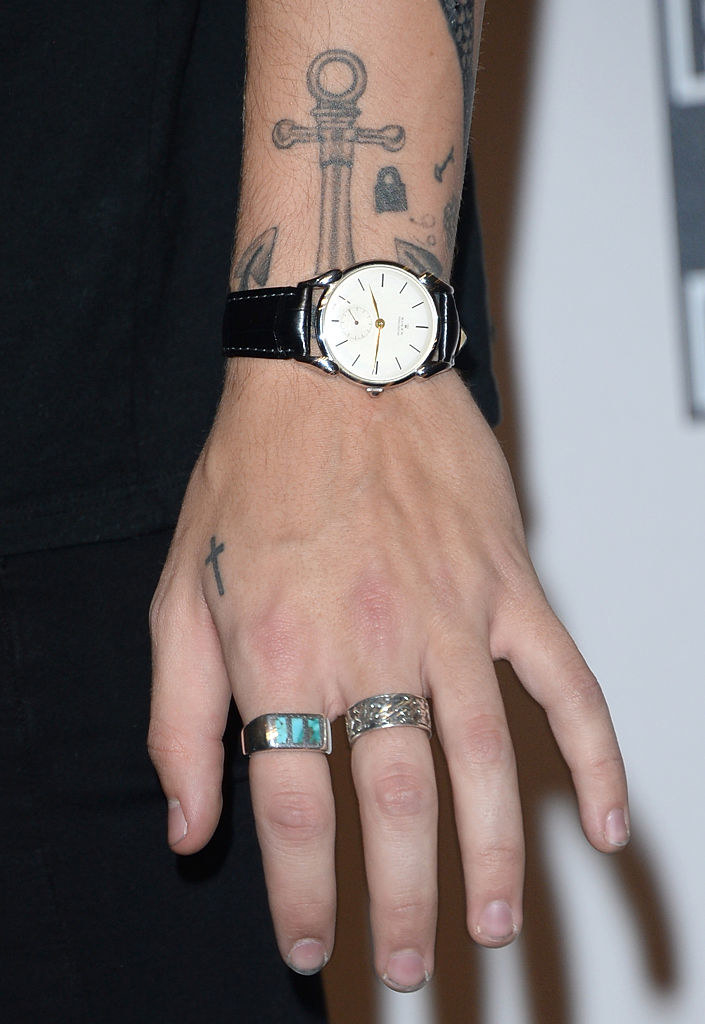 A little "Things i can" moment.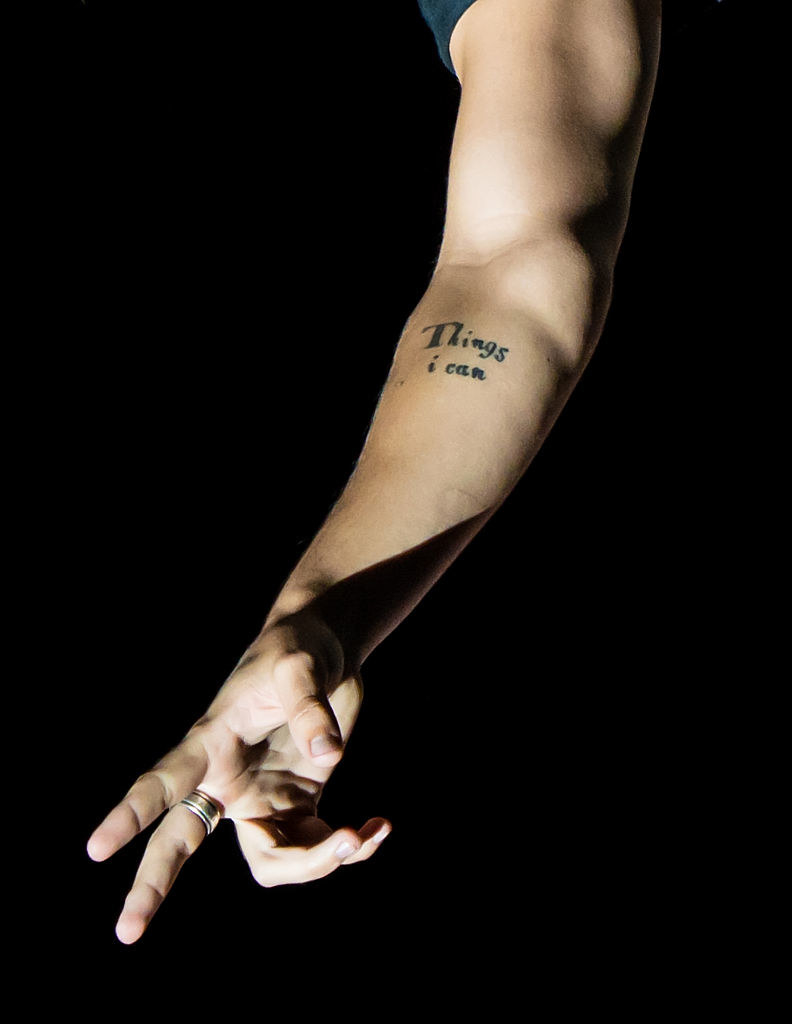 A tattoo of people shaking hands and the words "silver spoon."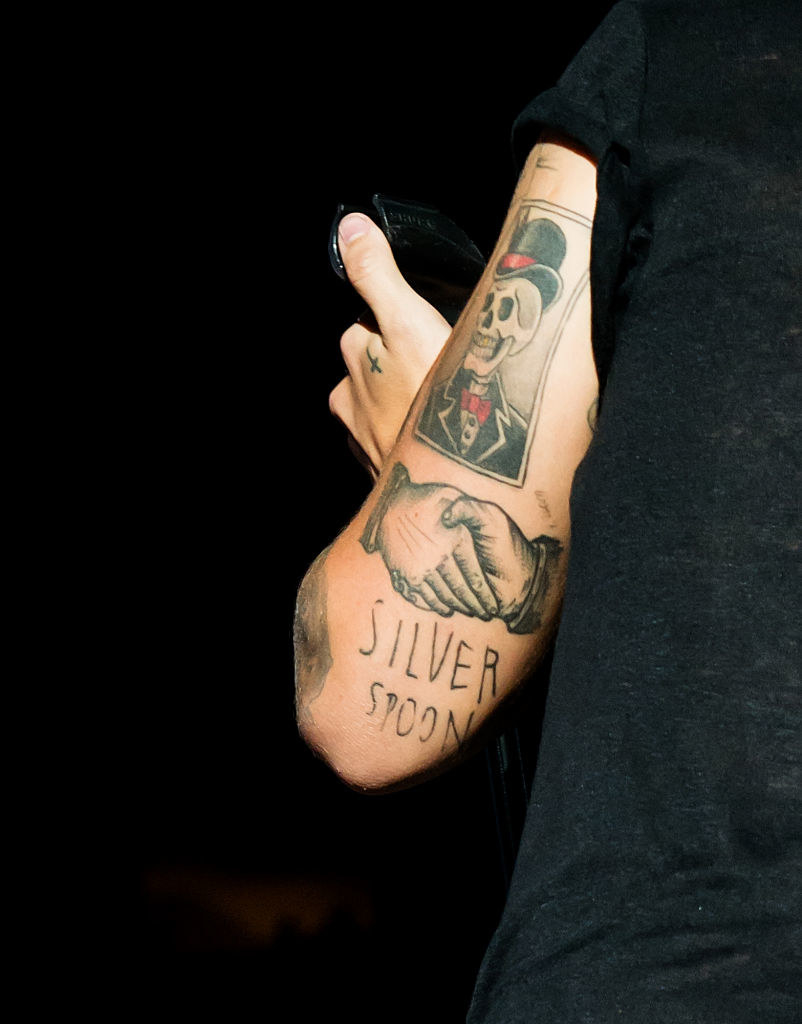 The man is a walking piece of art.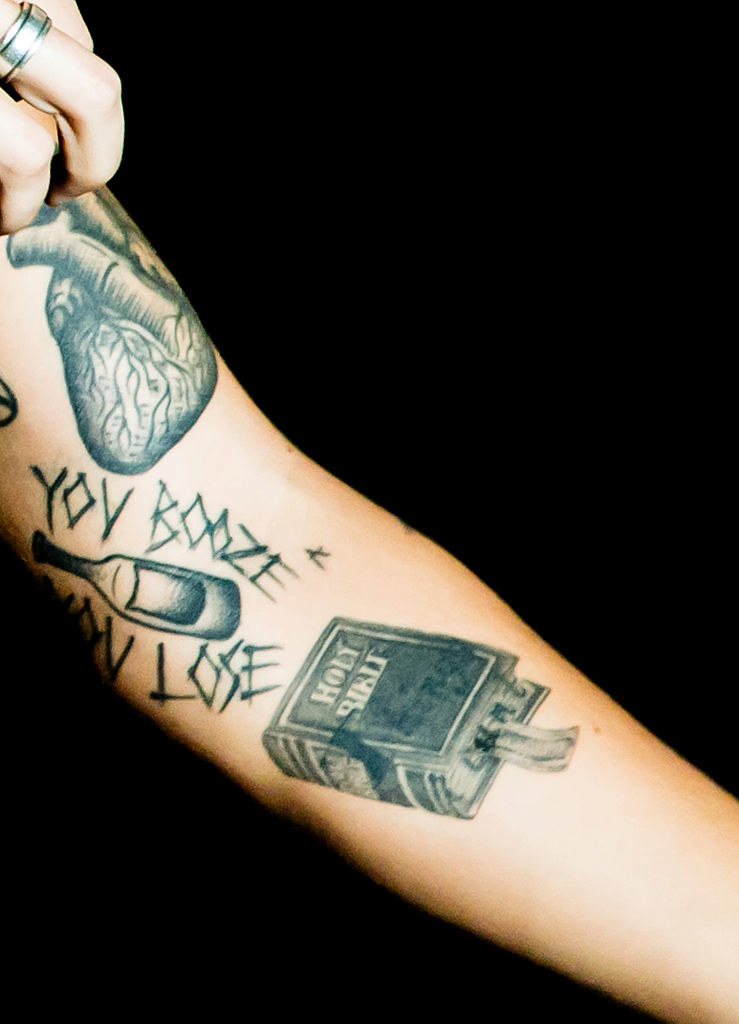 So, it was especially surprising to see pictures of his tattoos covered up with makeup for a new movie he's in.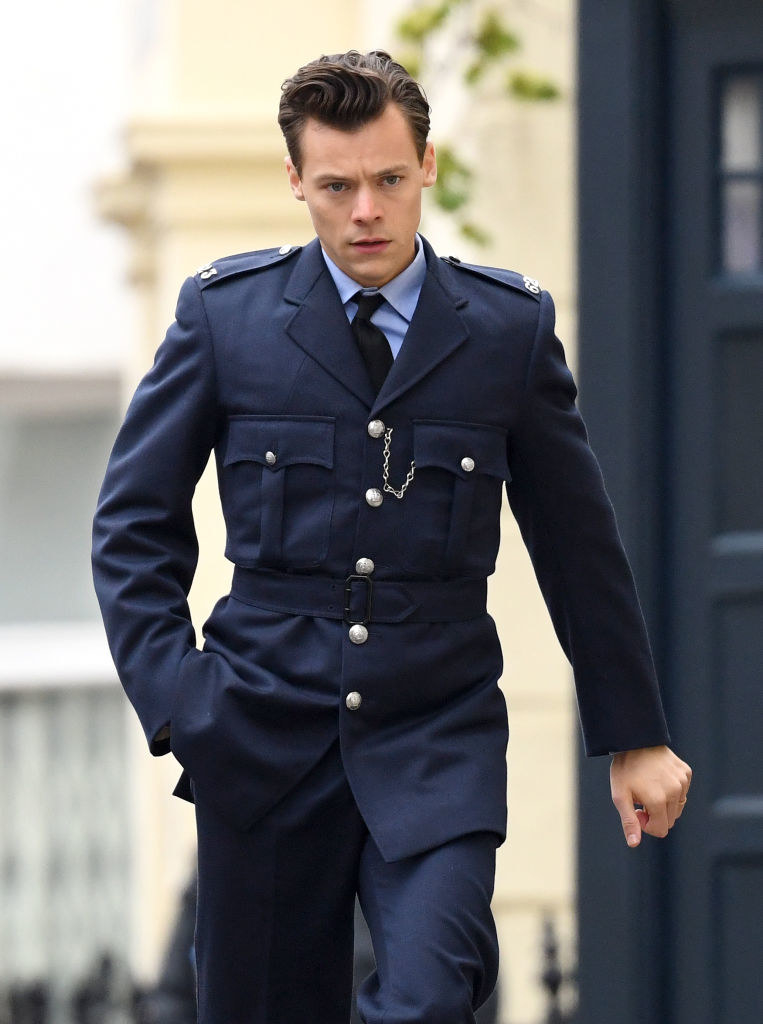 The movie is called My Policeman, and I'm too lazy to google, but judging from the pics, I'd say it's pretty clear Harry is playing, well, a policeman.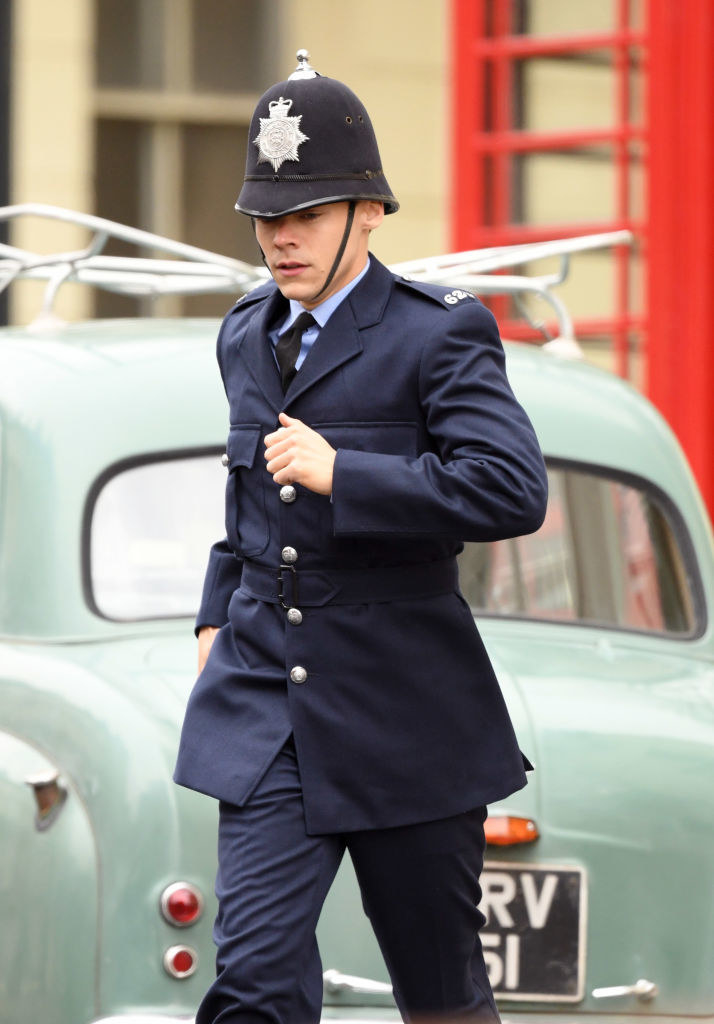 Enough of me jabbing away about shit I don't know about!
Let's take a look at Harry with his tats covered up: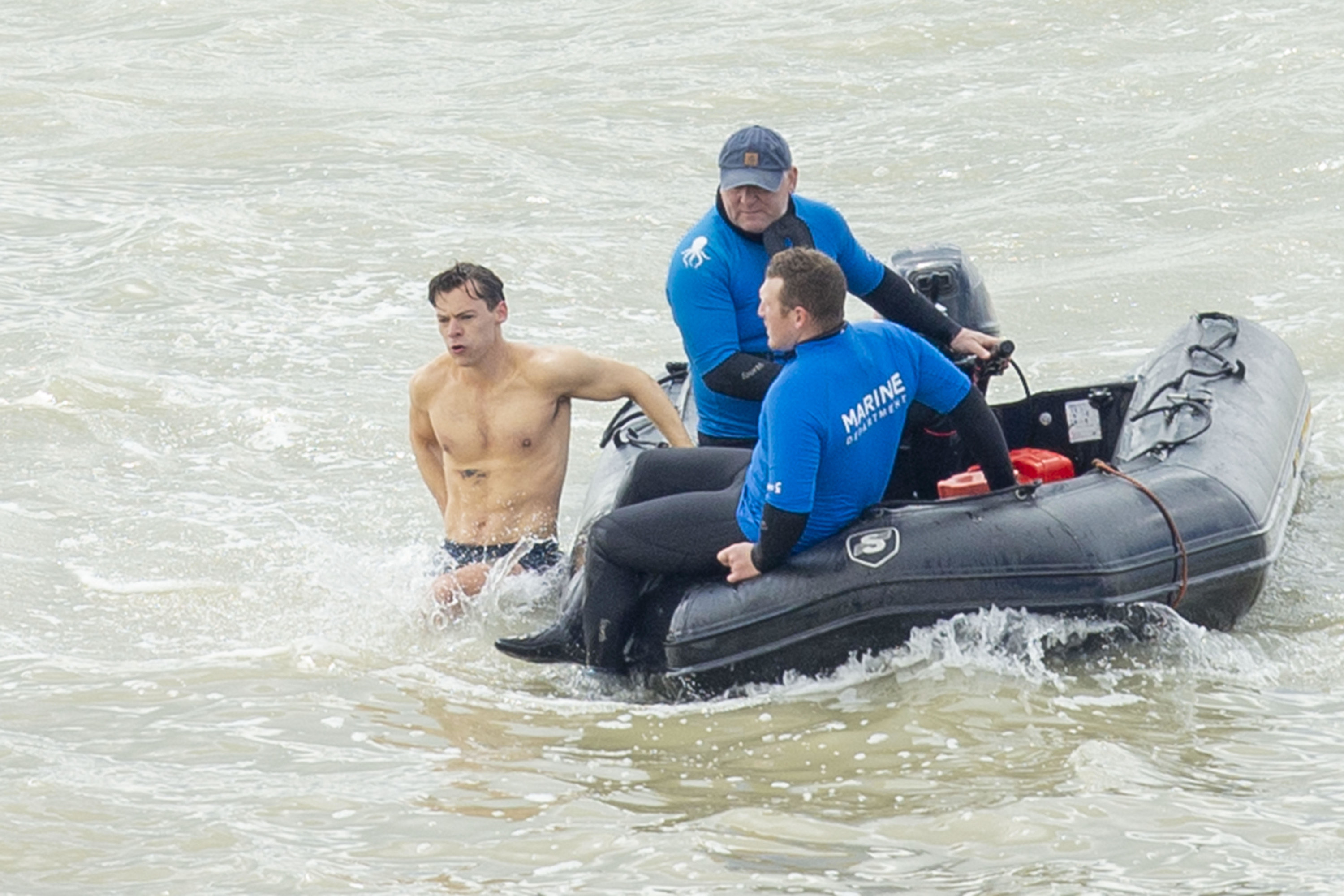 Yes, this is what he looks like without tattoos: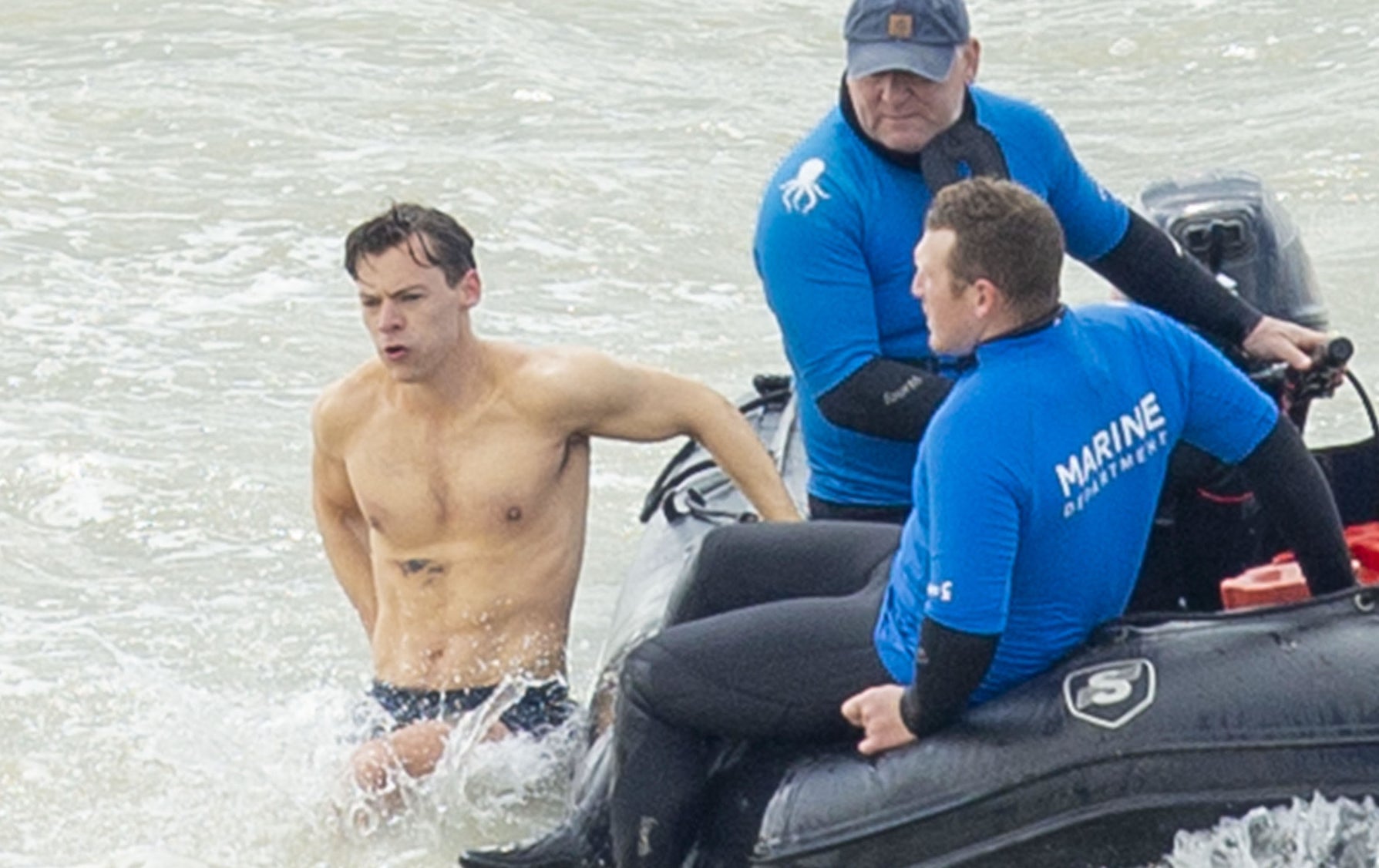 Harry tatted: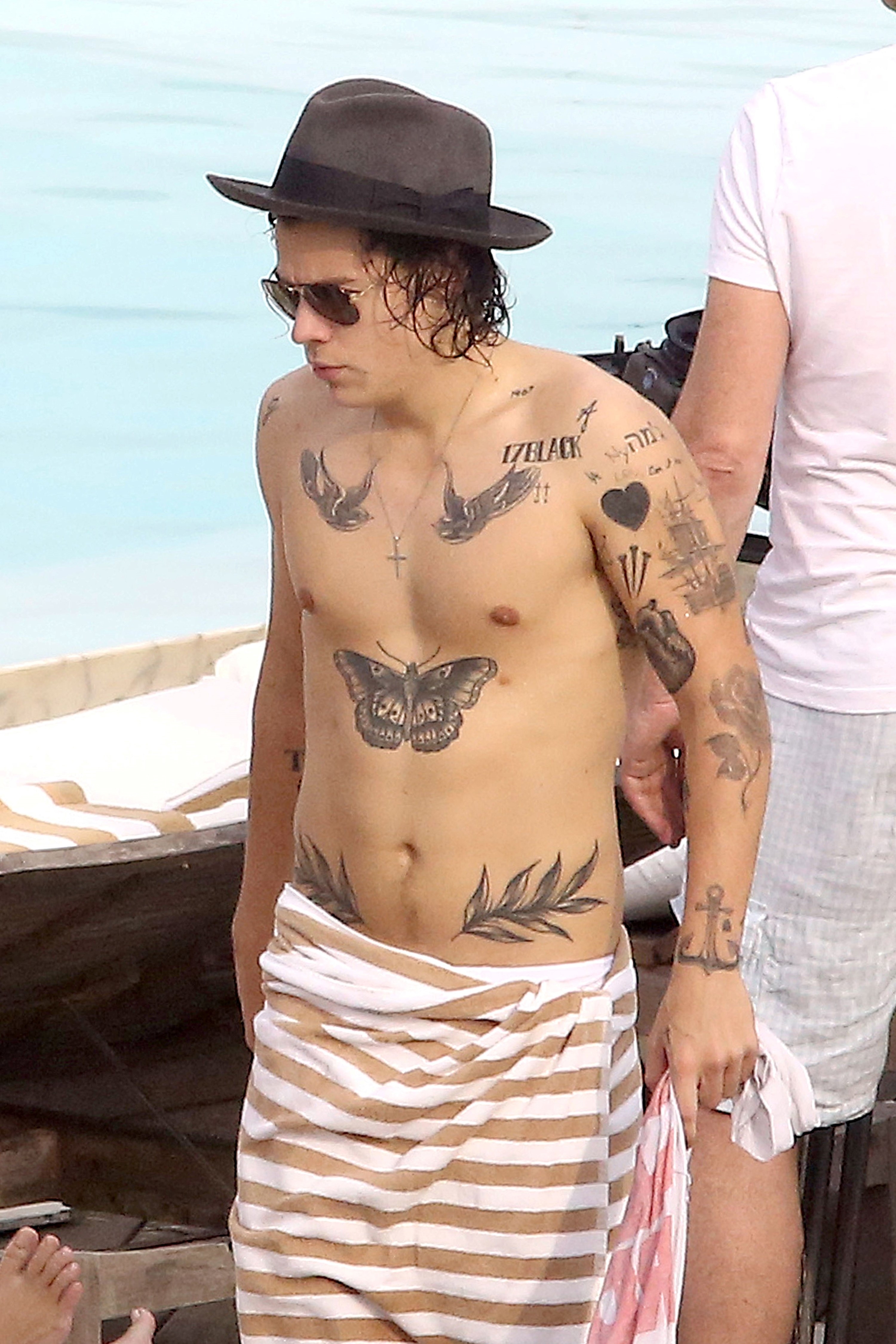 Harry no tats: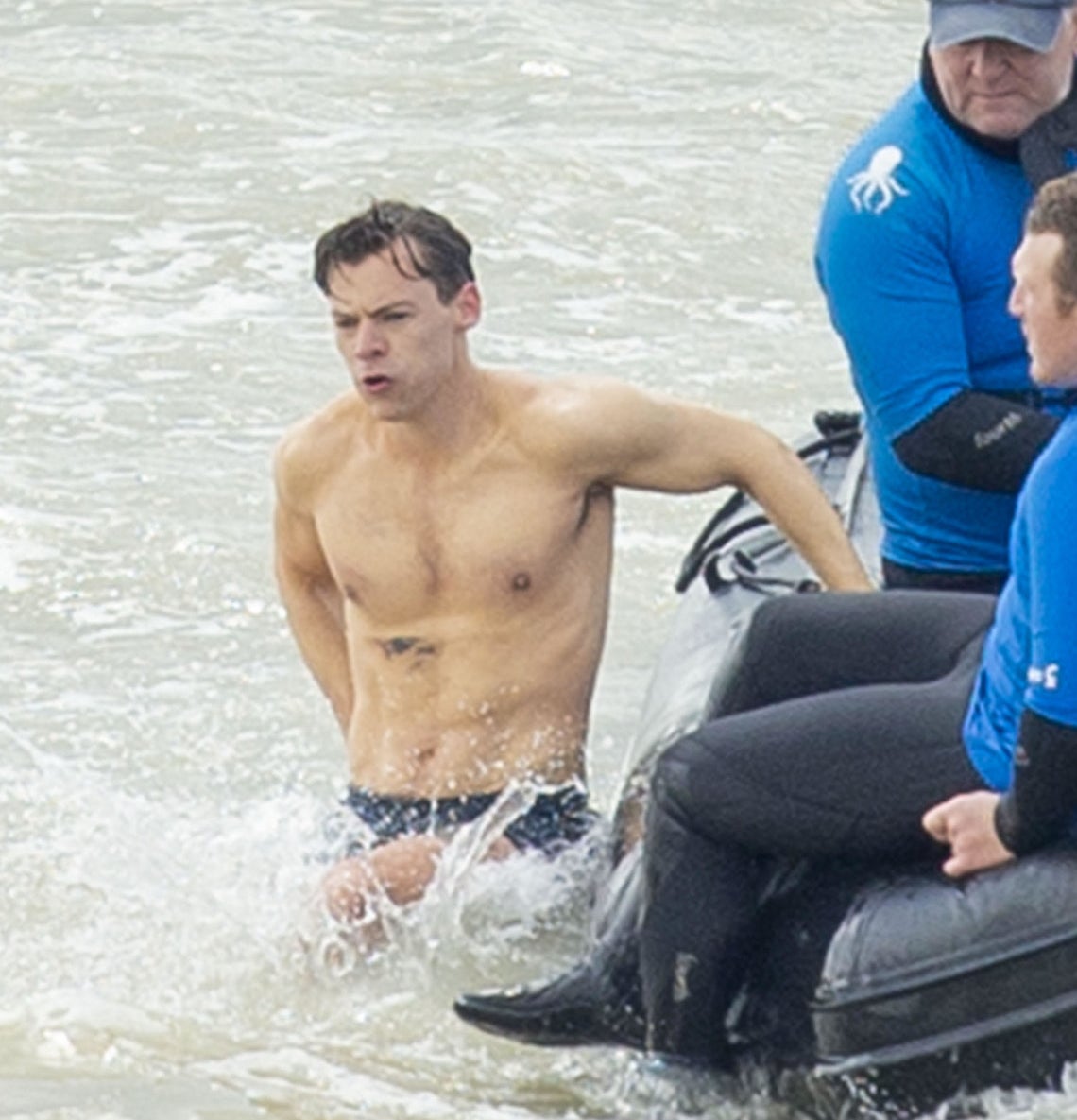 Though it appears the winged insect is peeking out.