Gwyneth Paltrow Made A Weird Face In Her Interview With Jenny McCarthy And I'm Trying To Figure Out Why
Help solve a mystery.
For some reason, Jenny McCarthy was the red carpet host of Fox's preshow for the Emmys.
She'll be remembered best for her awkward Christina Applegate interview where Christina Applegate wanted to die.
She'll also be remembered for her awkward Gwyneth Paltrow interview where Gwyneth Paltrow wanted to die.
This 11-second clip of the ending of the interview is very confusing to me and I need some help figuring out what is happening.
Here is that video:
Jenny tells Gwyn she is so gorgeous and wishes Gwyn's husband (who is nominated for Pose) good luck.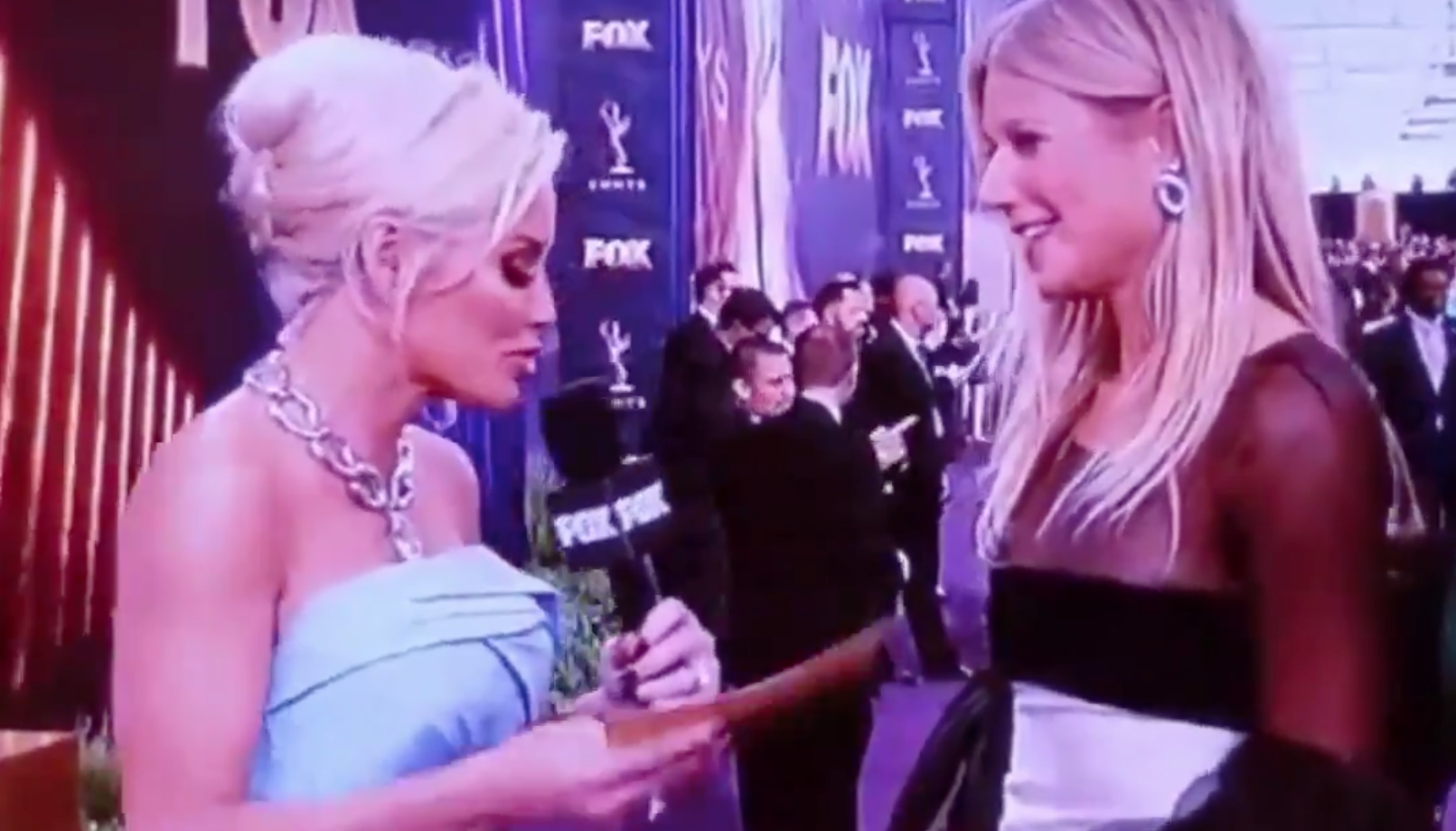 Now someone please help me figure out what happened in that 11 seconds.