Grimes has kept somewhat of a low profile since separating from Elon Musk.
She had a secret child.
She reportedly got together and broke up with whistleblower Chelsea Manning.
And she's proven her innocence in a 2002 snowball fight with the Queen.
But alas, we're not here to talk about the music.
We're here to talk about Grimes probably getting plastic surgery to get elf ears.
The other day, Grimes posted this post-surgery pic with the caption "I did smthn crazy!"
Why do we think it's elf ears?
It's because this summer, she's been tweeting about getting elf ears.
In August, she sent a call out for any "reputable elf ear modifiers."
She also has a history of tweeting about elf things.
Annnd her kid even has an "elven" spelling of "Ai" in his name.
I'm not alone in thinking this: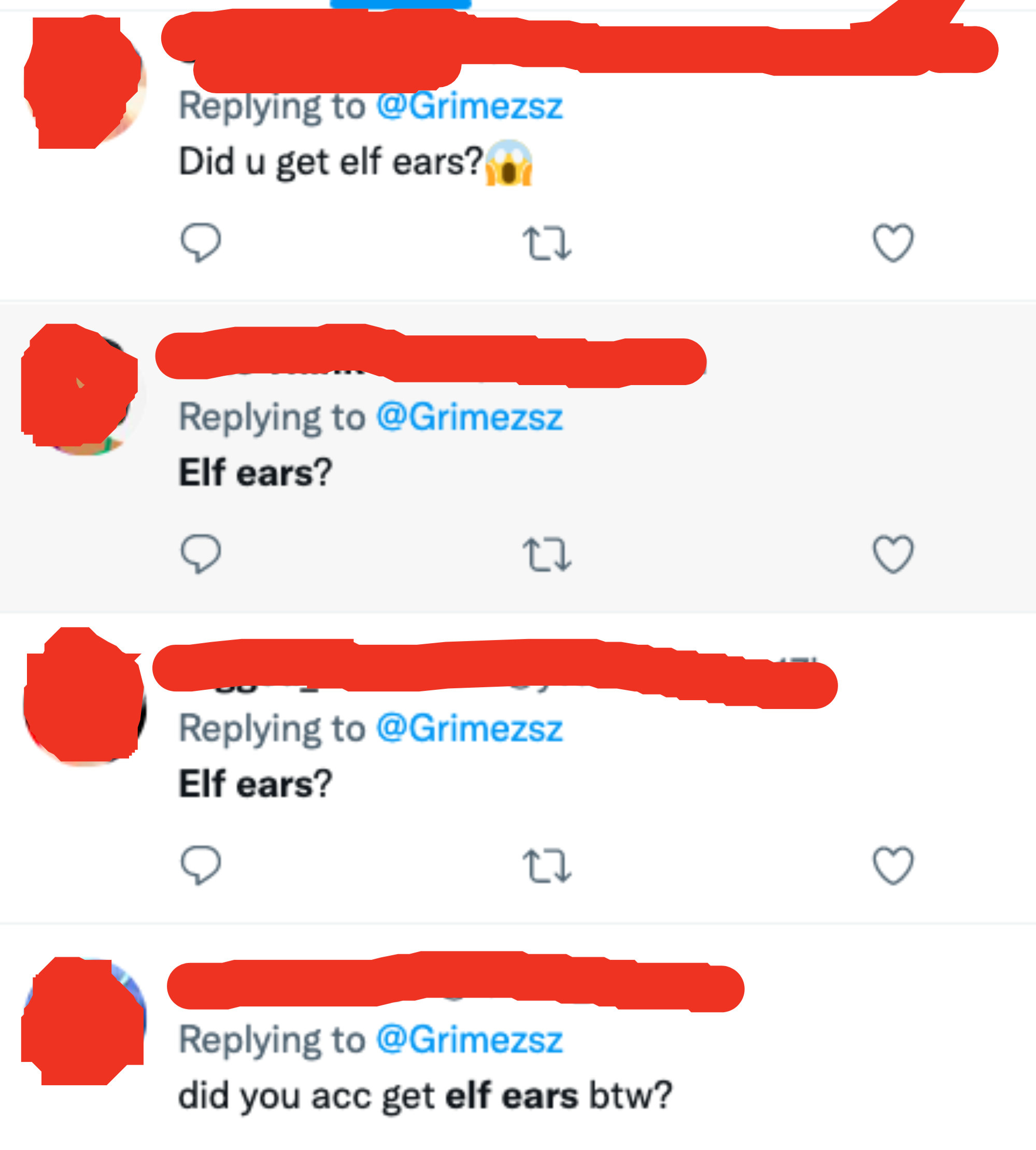 So yeah, cool or whatever! I'm curious to see if she actually went through with it.
Now, in all seriousness, I'm waiting for that new album!