On Saturday night, the day of the Women's March, Britney Spears posted this completely random Rosie the Riveter-inspired cartoon (I mean, her Instagram is iconic and always random) of a woman with the words "girl power" written on her arm. Let's be real, she probably Google Image-searched it.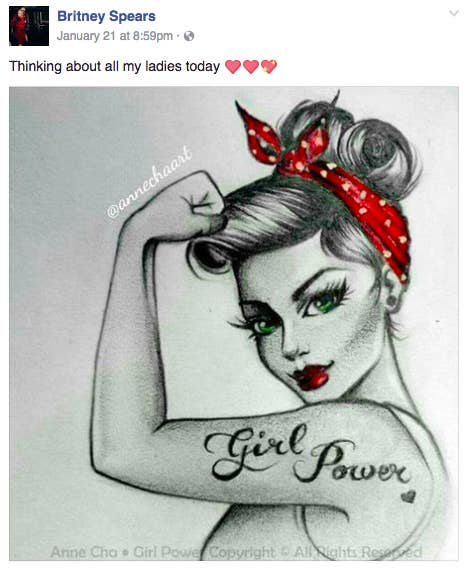 Apparently, this pencil drawing of a woman with "Girl Power" on her arm really triggered some now-"former" fans.

It was messy.

There was talk of abortion...

...and communism.

Really, way more abortion stuff than you'd think.

The picture ruined Britney Spears for this man...

...and this woman.

She was told to go back to the kitchen.

"Dumb."
"Headaches."
"Byebye."

It was all pretty iconic.
All of these comments had other people wondering:
Buuuut it wasn't all negative.
There were plenty of people supporting girl power.

And because this is Facebook, the Brazillians showed up.

Sooo, ultimately, the question is: