If you're like me you can't get enough of anything Fyre Fest-related (Team Netflix doc BTW, though Hulu was great as well). Because I'm so addicted, I decided to go back in time and collect some of the original tweets. Enjoy.
1.
The day before the start of Fyre Festival, people were still tweeting their excitement blissfully unaware of what was (or wasn't) awaiting them.
2.
Reports were trickling in that the festival wasn't prepared, but still, like, YOLO.
3.
Meanwhile, the @FyreFraud was documenting the deleted Instagram comments on the Fyre page.
5.
"Getting Fyre fly ready for flight!!!"
6.
They arrived to school buses: "We had to get off at one point so it could make it up a hill."
7.
But they made it, and this is what they saw:
8.
The classic non-existent concierge:
9.
The lockers:
10.
Overturned port-a-potties:
11.
The luggage:
12.
The "accommodations":
13.
"The doors didn't even close":
14.
And then, the food. The iconic food.
15.
The food court was just, like, dirt and chairs you would see at senior citizens retirement home rec room.
16.
THE cheese sandwich.
17.
I think I see a giant bag of raw carrots in the background.
18.
So yeah, everyone lost their damn minds.
19.
This person needed therapy.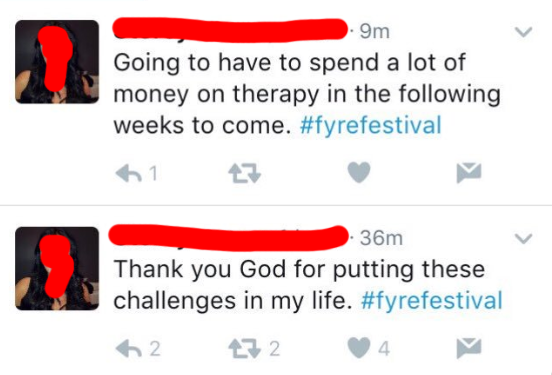 20.
And this person almost died.
21.
The stage actually didn't look too bad.
22.
And that's...a ball pit?
23.
For those who survived the night, this is what they saw at the next morning: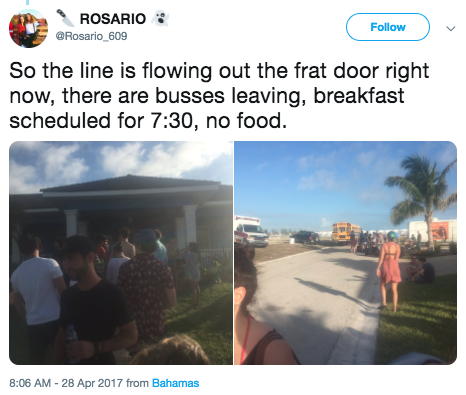 24.
This was the "VIP breakfast":
25.
The medical team vanished.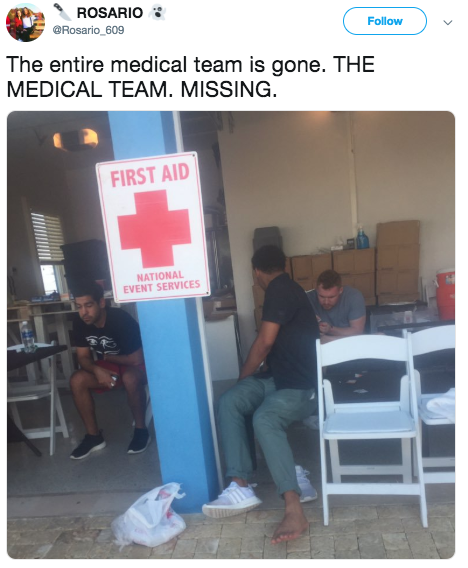 26.
And people got locked in the airport.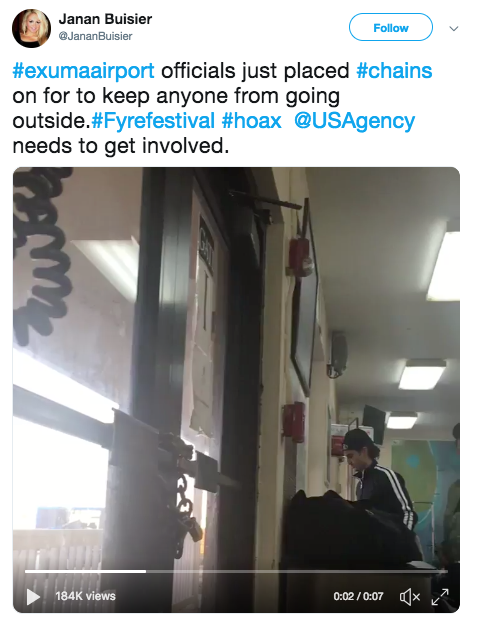 27.
They went on and off the plane.
28.
"My stomach is eating itself."
But they finally made it home.
29.
The only thing they have left, quite literally, are those scam Fyre wrist band things.