1.
Patriotic fashion is the biggest fashion trend of the early 2000s that we don't talk about nearly enough.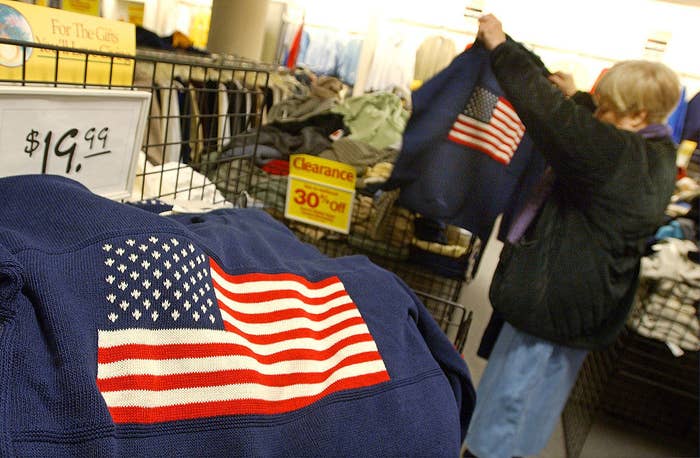 2.
From 2001–2002*, every celebrity and every person was wearing something, anything, with an American flag on it.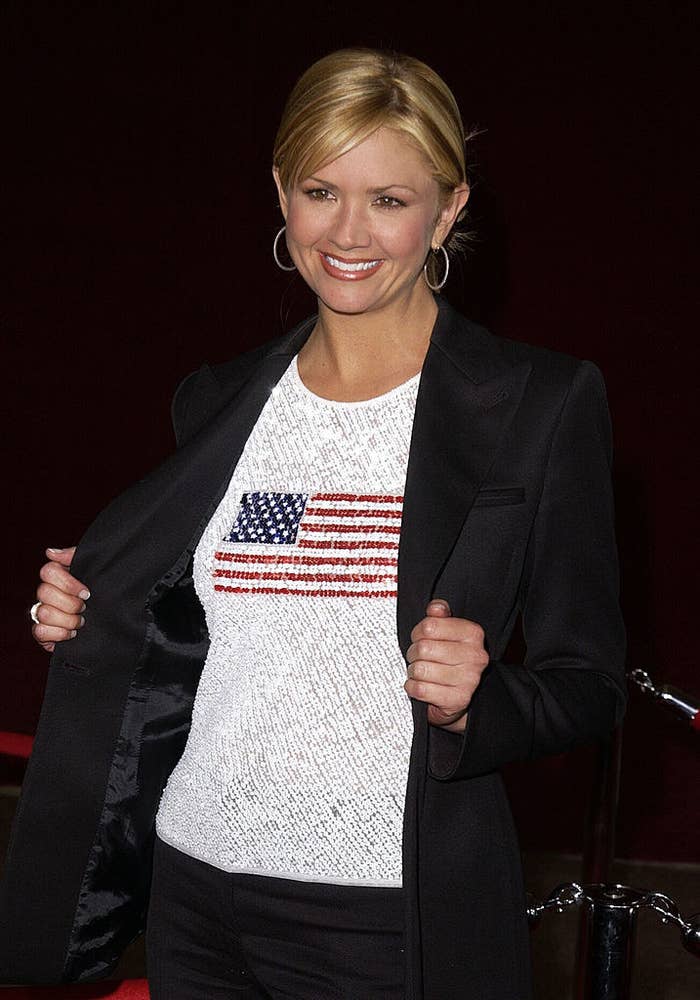 3.
Like, I'm pretty sure every single girl I went to high school with had this T-shirt: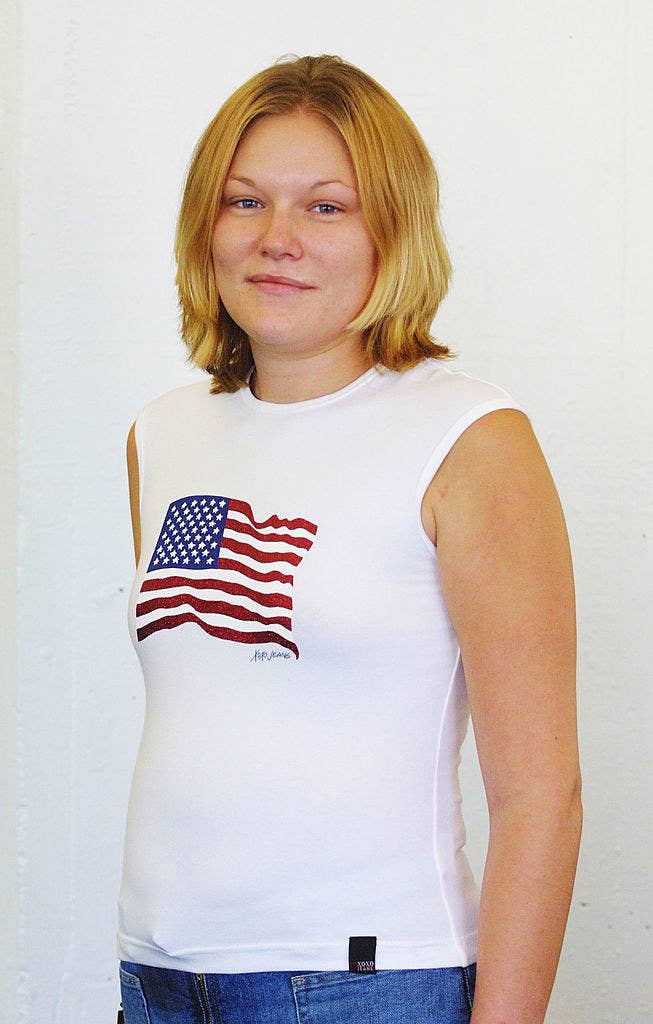 4.
From American flag beanies...
5.
...to American flag tank tops...
6.
...to FDNY caps.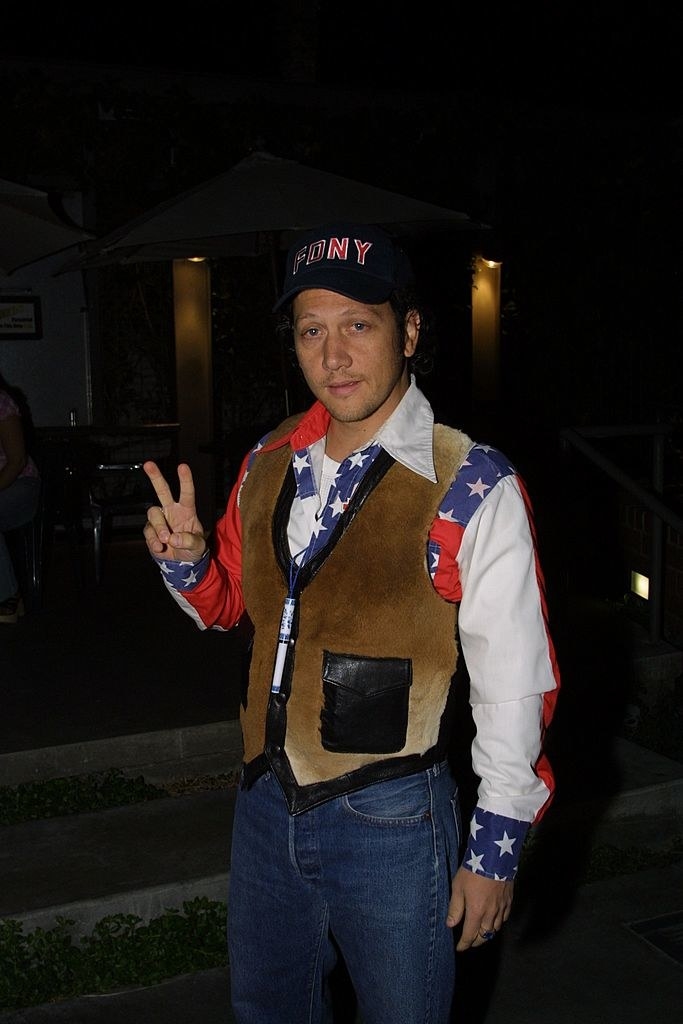 7.
"God Bless the USA" was the gold standard for graphic tees.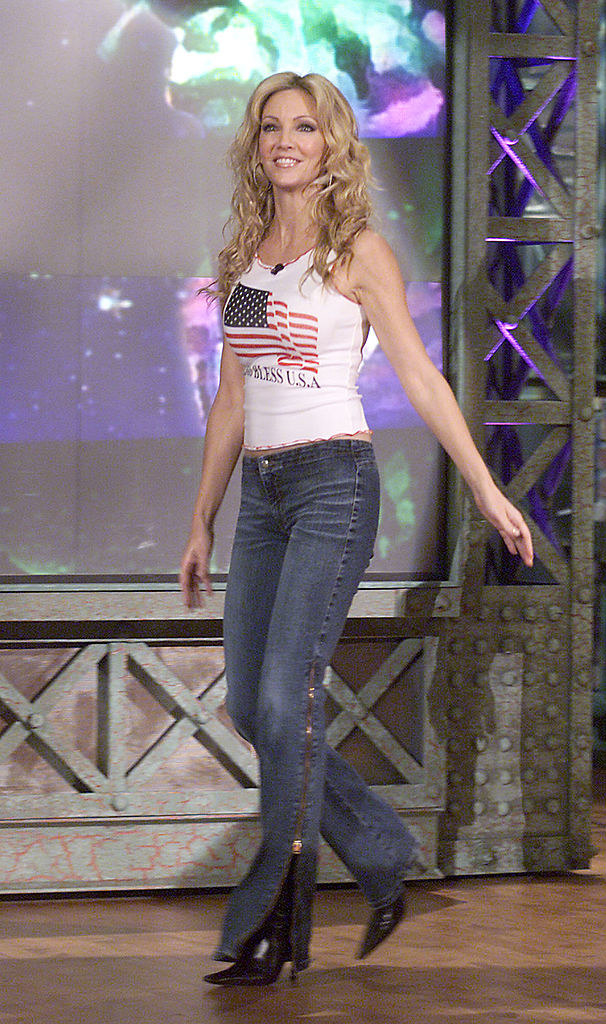 8.
Celebrities would show up to events wearing American flag bandanas, belt buckles...honestly, whatever they could get their hands on. For example, here are the Backstreet Boys:
9.
Hilary Duff wore a simple American flag tee: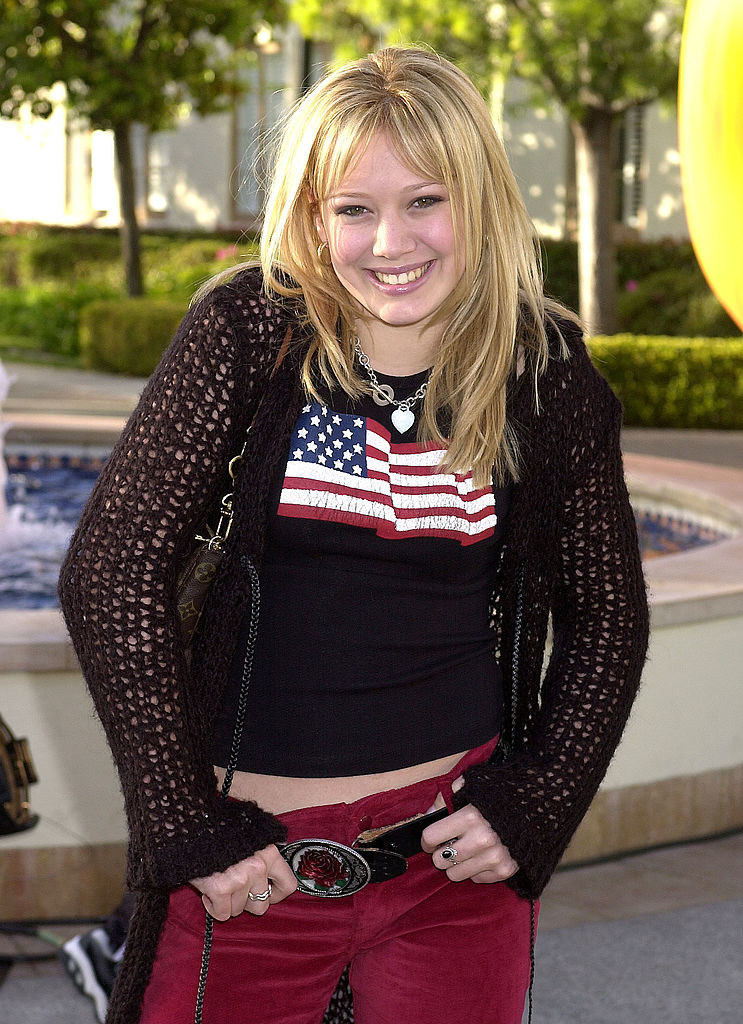 10.
Destiny's Child wore this "American flag pants (by Tina)" ensemble: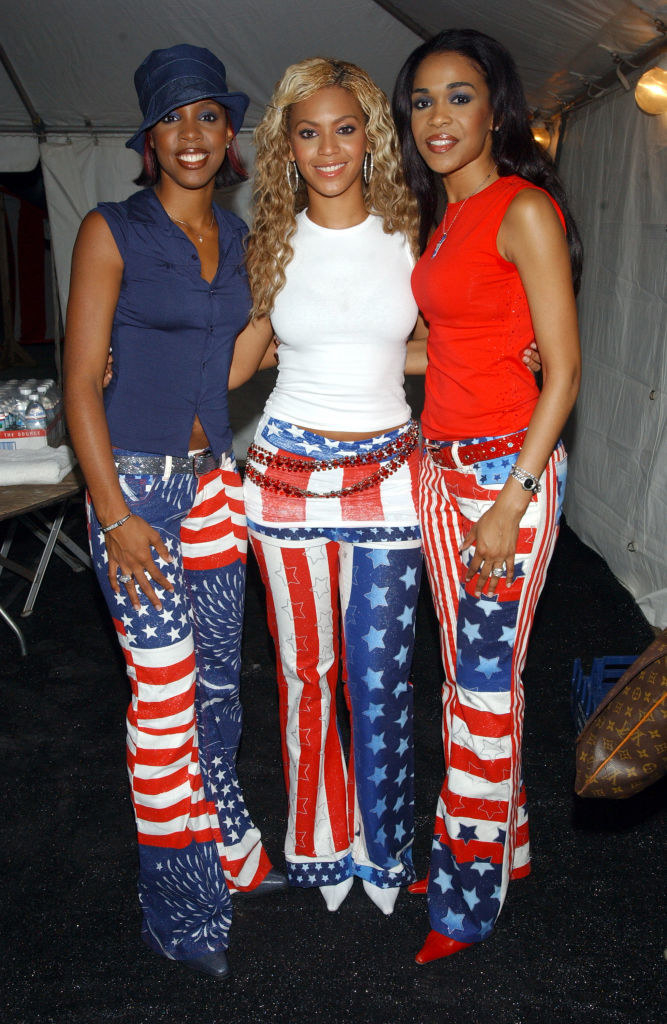 11.
Lance Bass added to the discourse with his Old Navy look: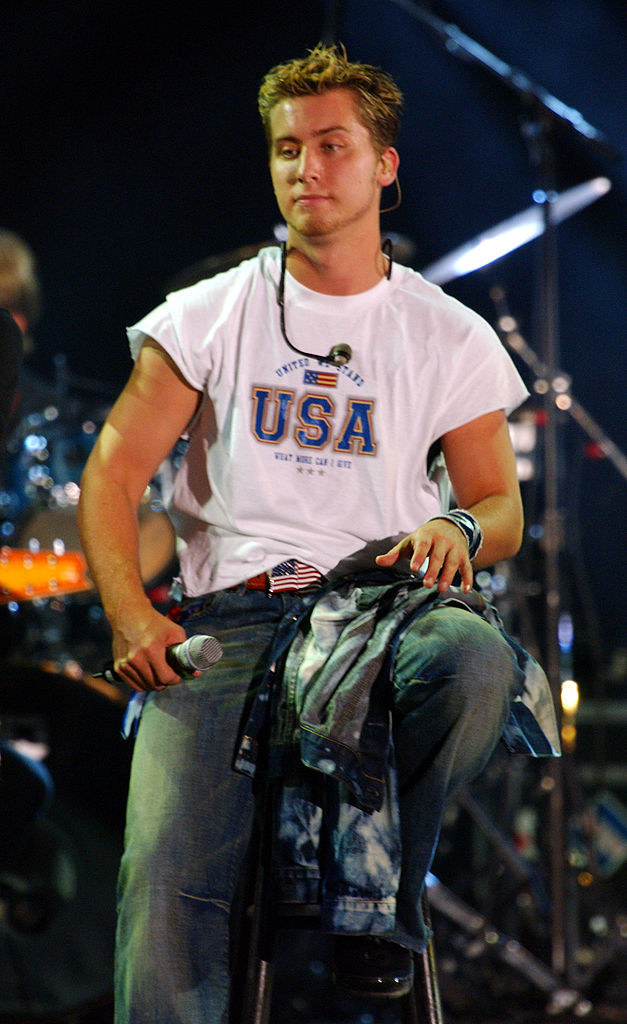 12.
Traci Bingham pointed out her patriotism with this charm: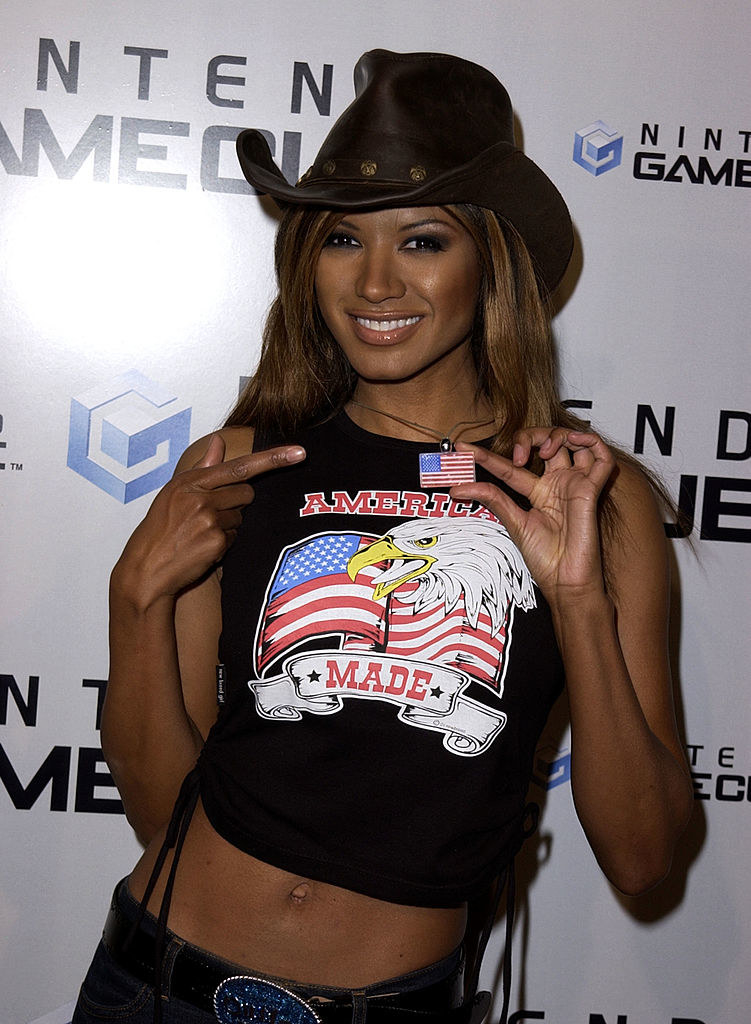 13.
Pink opted for "Freedom":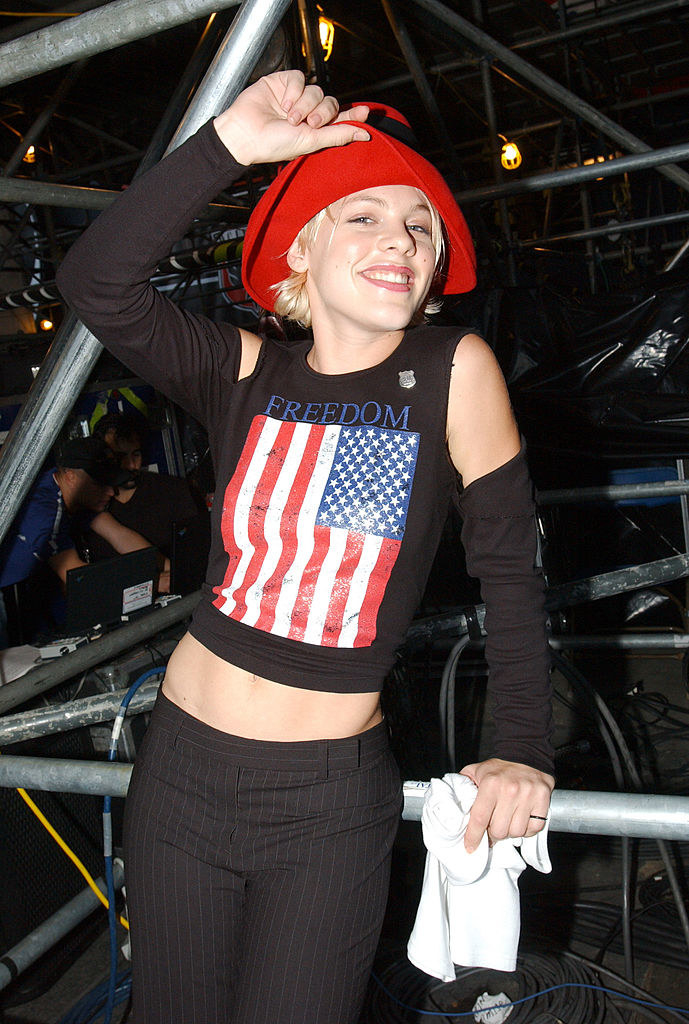 14.
Mariah Carey had this bedazzled flag off-the-shoulder top: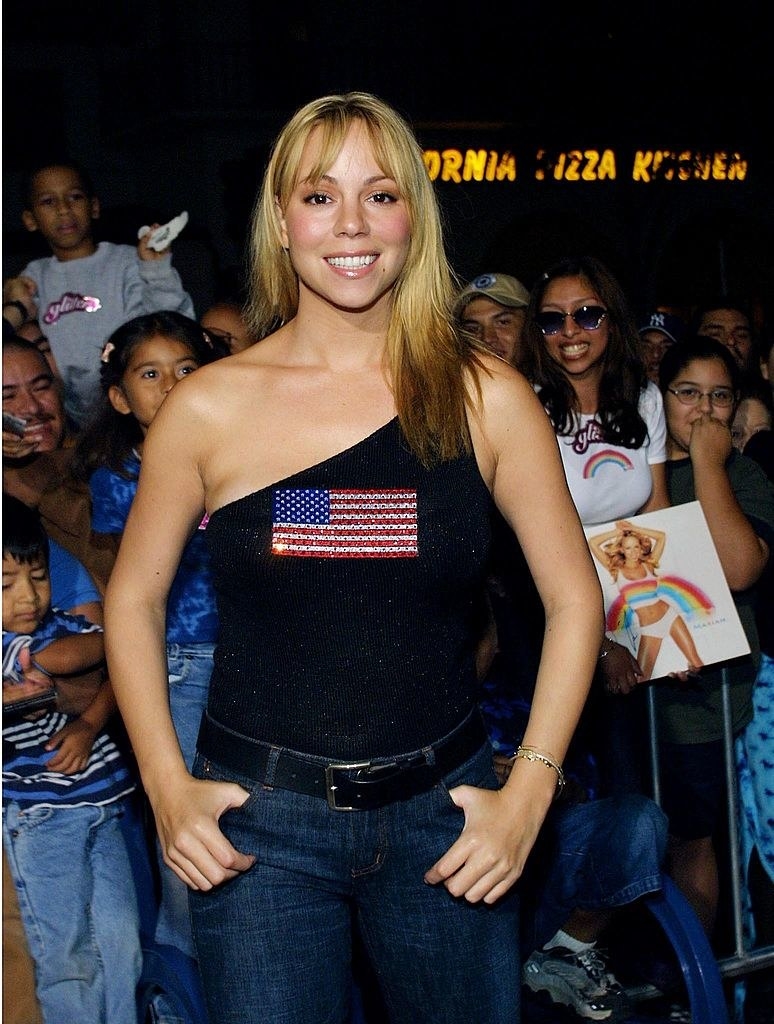 15.
Sisqo wore a Band-Aid on his face and an American flag bandana on his head: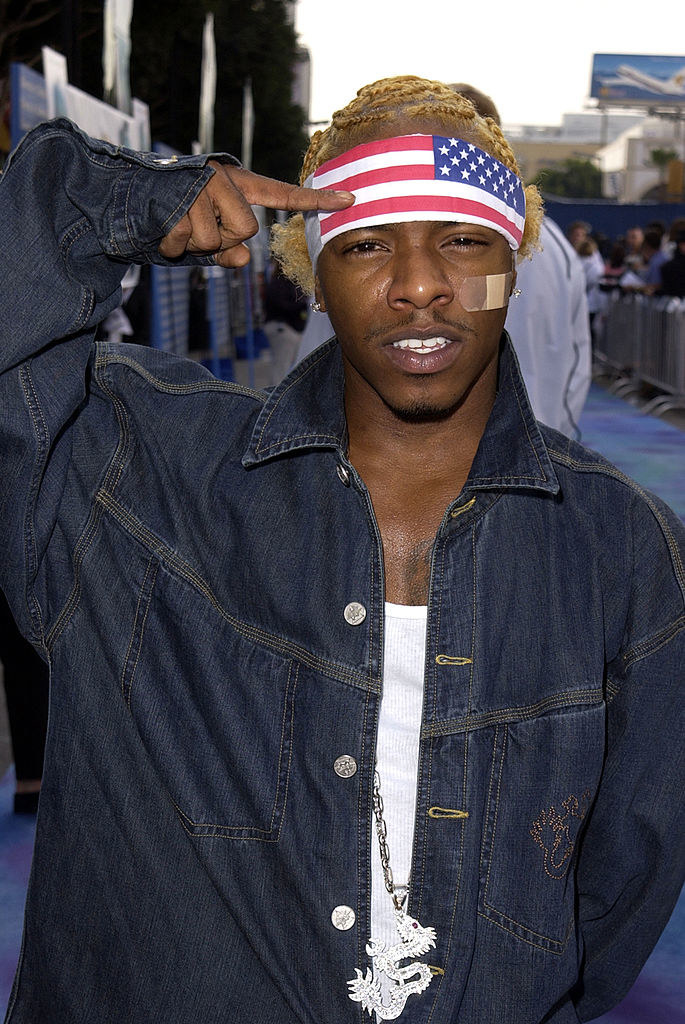 16.
Nicole Richie did a sparkly flag top: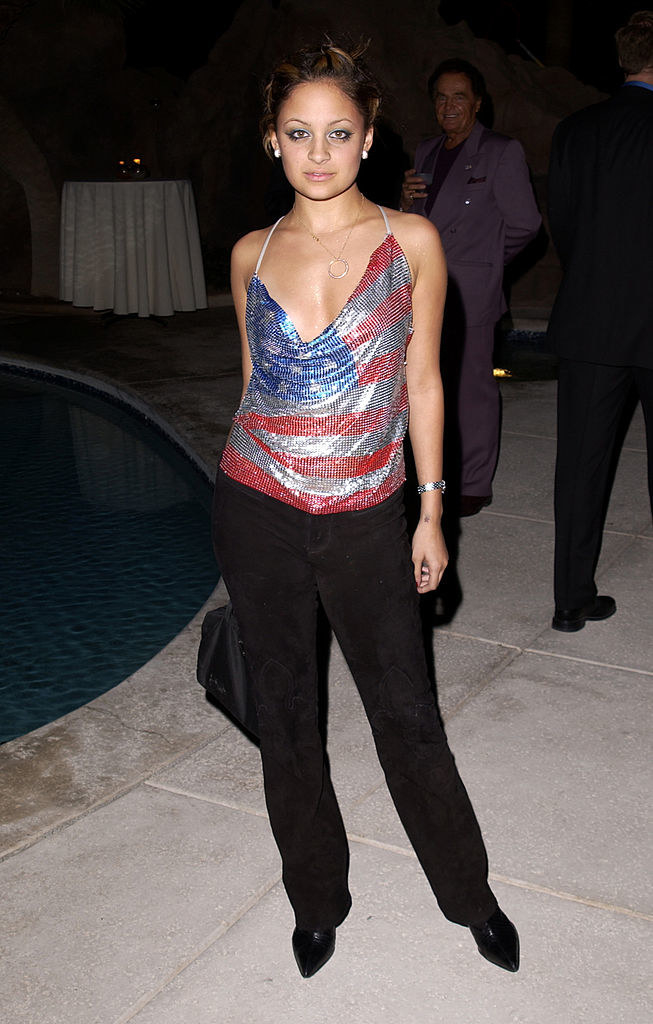 17.
And Jamie-Lynn Sigler went the FDNY route: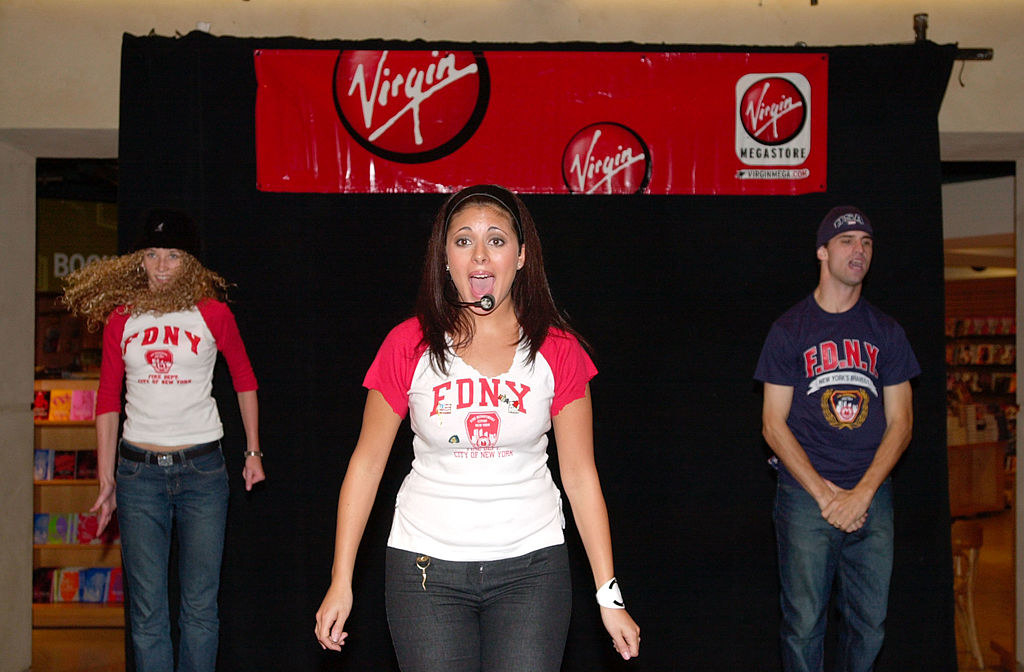 18.
Nicki Hilton wore a spray paint tank of the Twin Towers: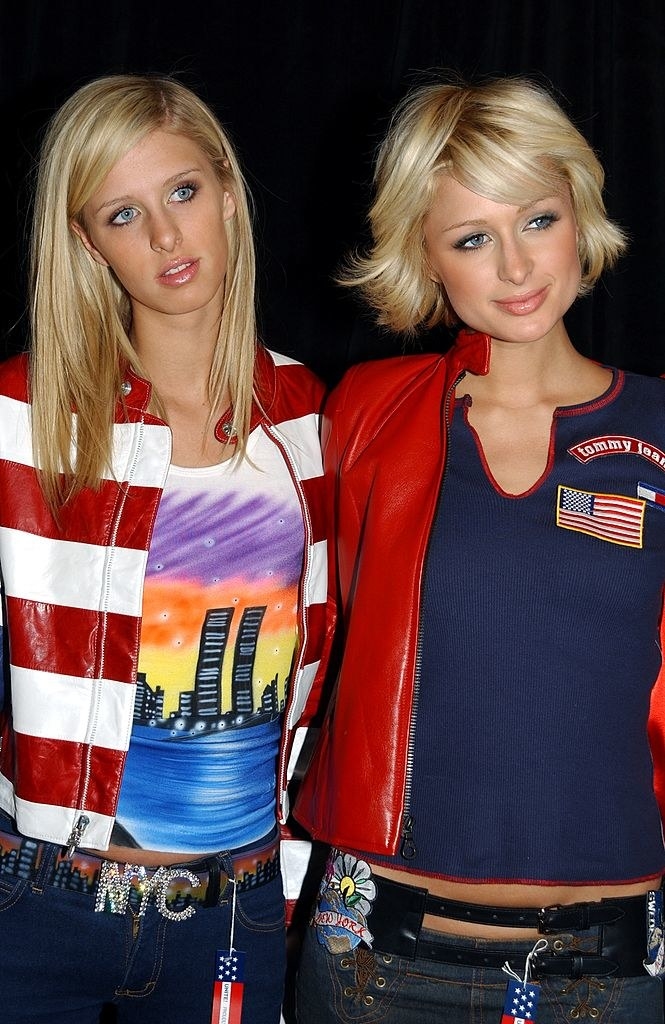 19.
Vivica A. Fox went with a bandana and bedazzled tee: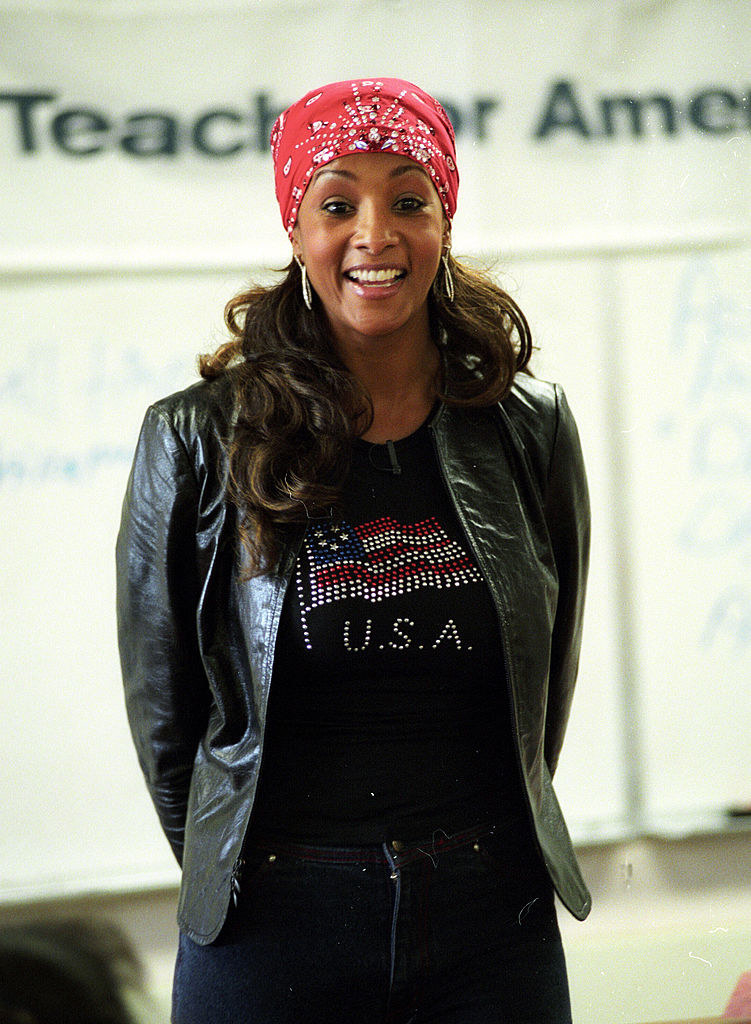 20.
Halle Berry went full flag dress: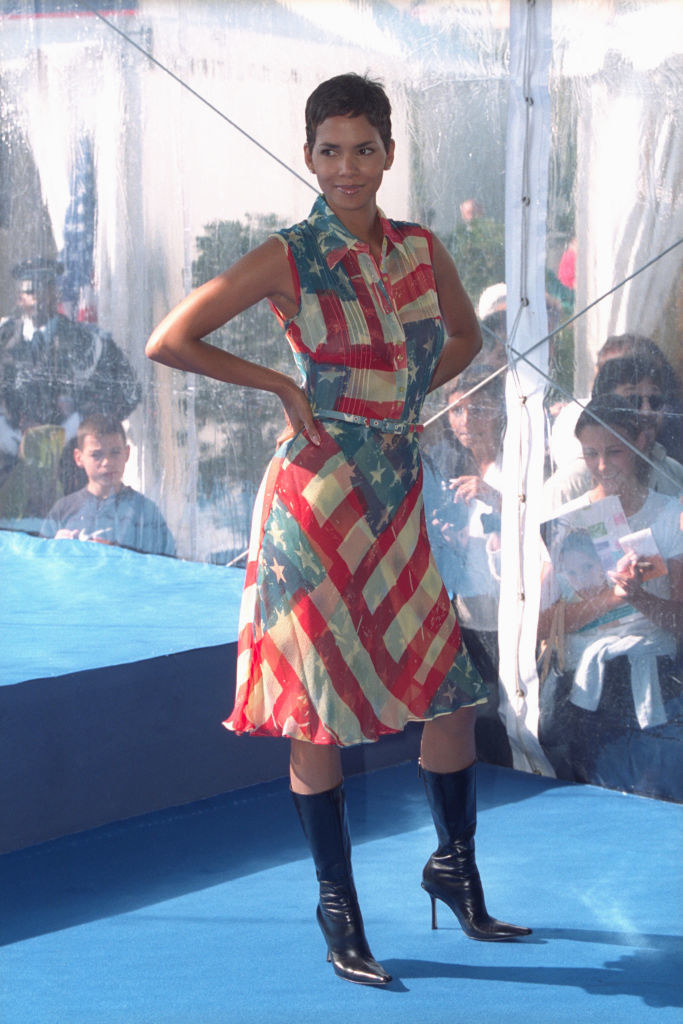 21.
Jessica Simpson tried a tank top flag turtleneck and a chunky flag belt: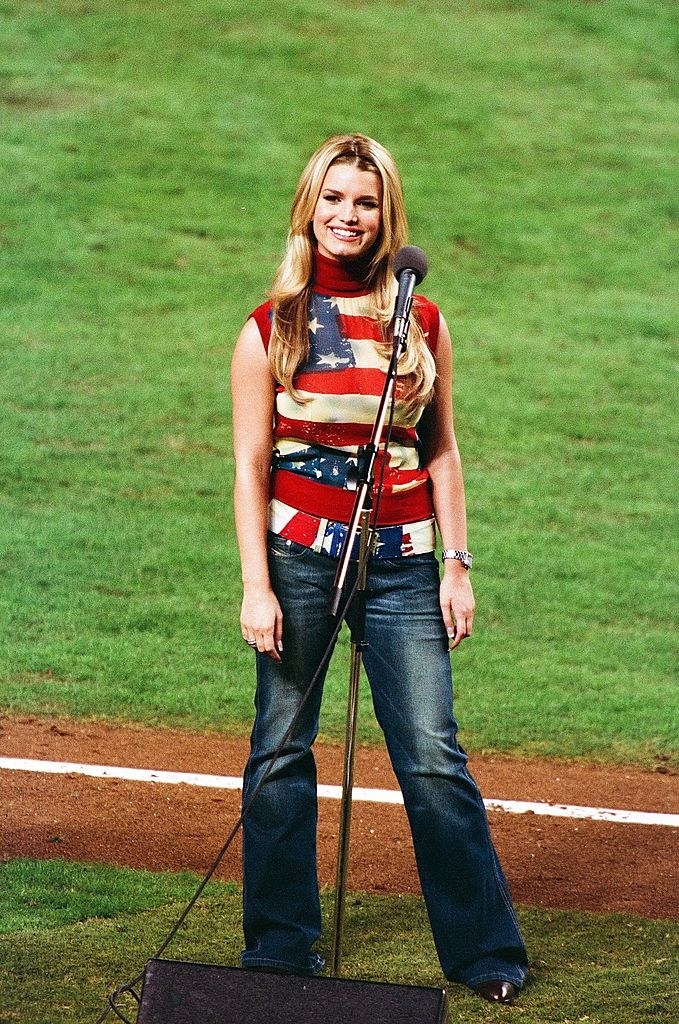 22.
Isaac Hayes went with a flag tunic: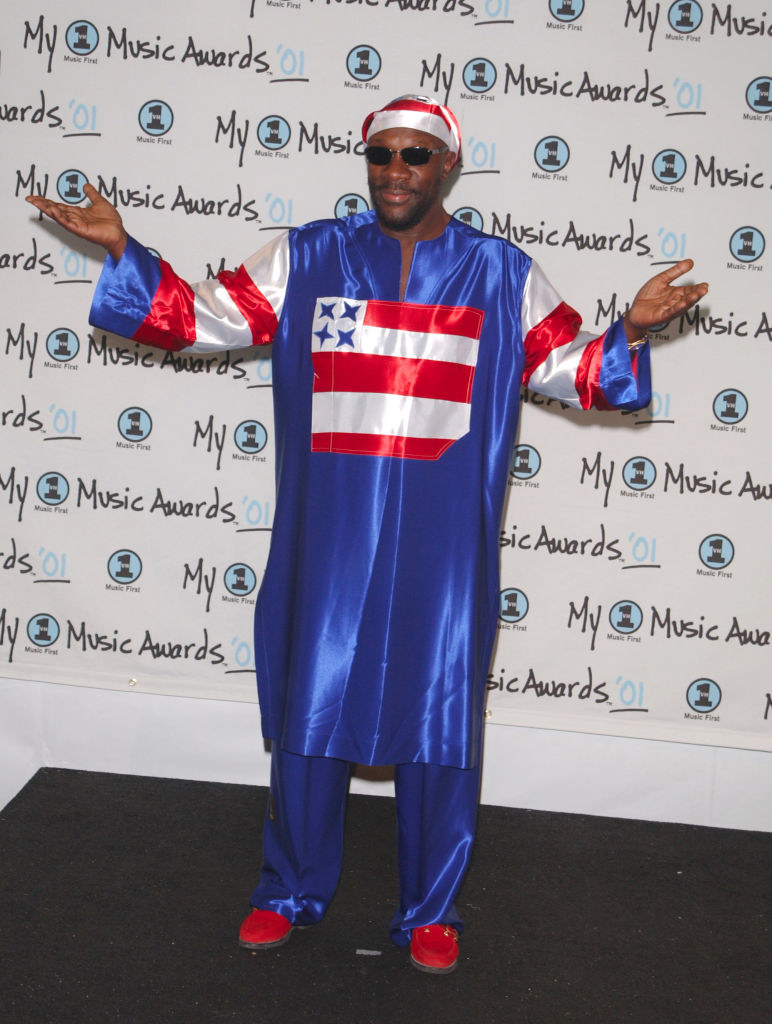 23.
And this woman just wore a whole flag: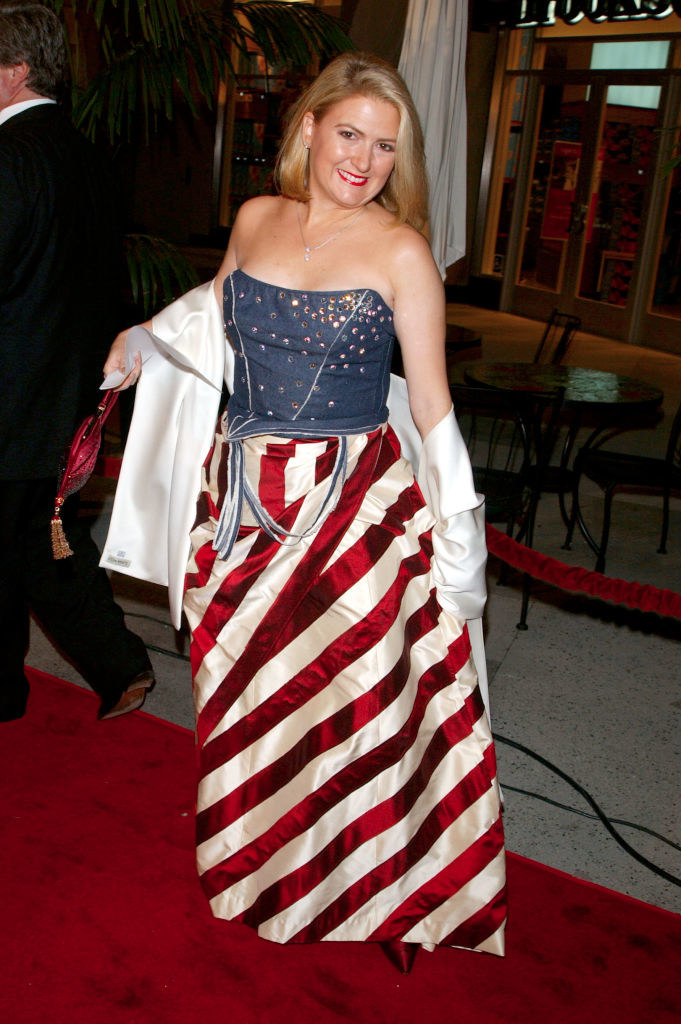 24.
Basically, after 9/11, everything and everyone was patriotic.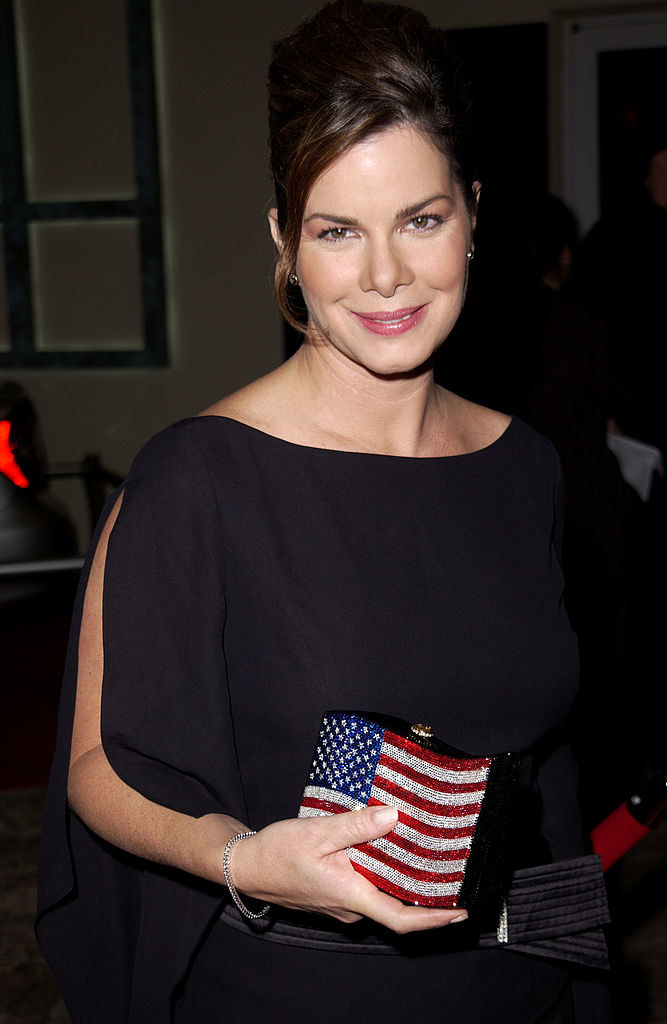 25.
It was something that defined the immediate post-9/11 time period.
26.
And something that was really, truly, everywhere.