FAB: These ladies from Texas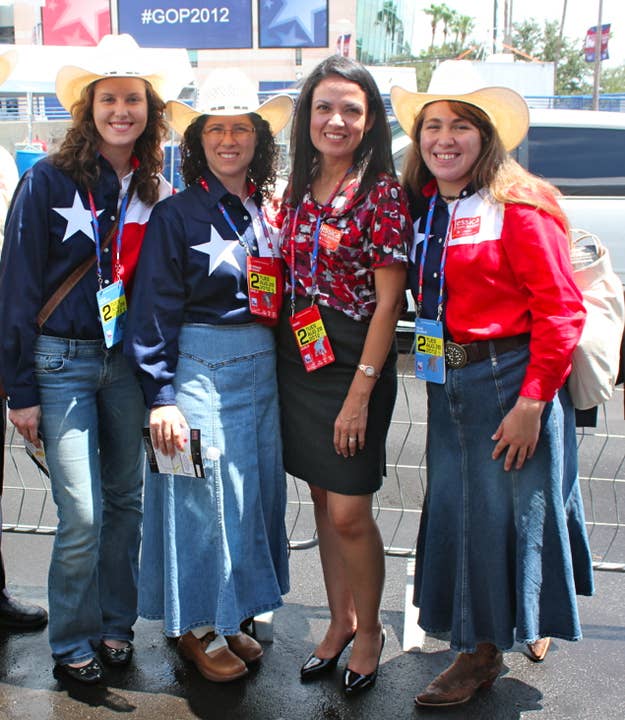 Drab: This guy who carried a giant metal sign around the arena in circles
FAB: THESE. SHOES.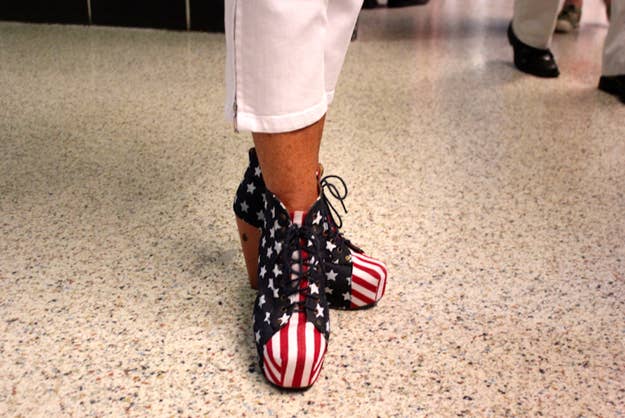 DRAB: Beanie Baby hat lady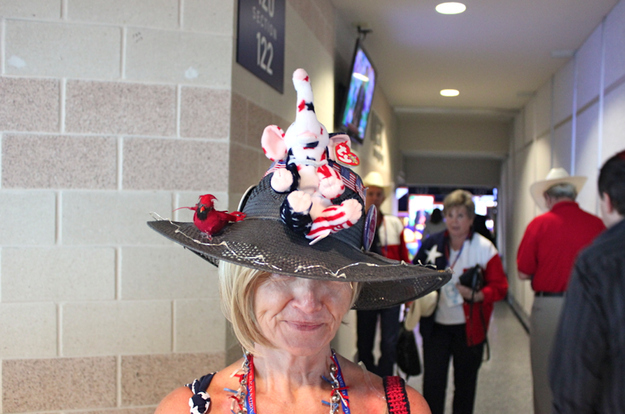 FAB: THIS lady who wore a Beanie Baby on her head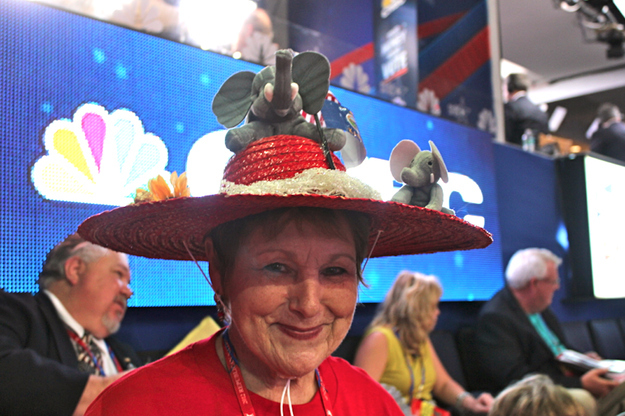 FAB: Bear hat Evangelical lady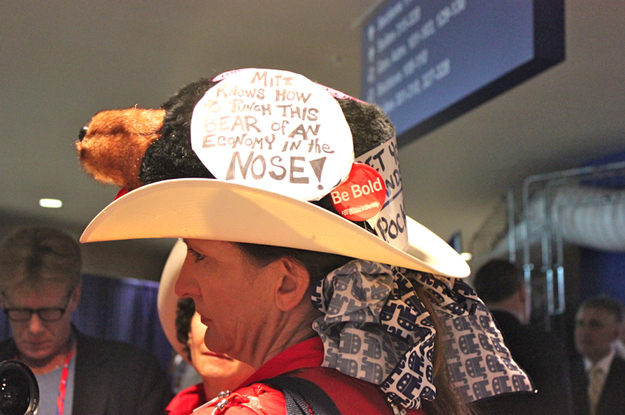 Drab: Raging Granny with a giant metal spoon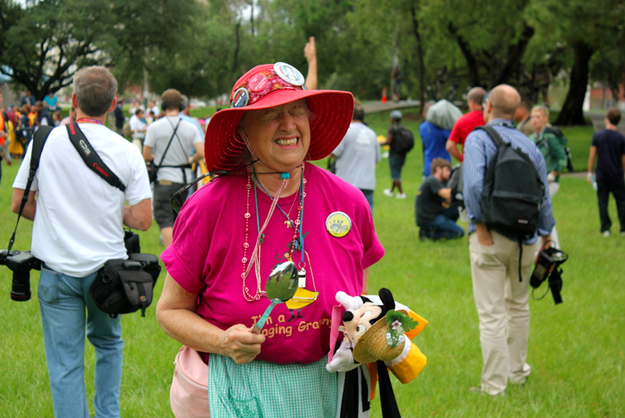 FAB: This couple wearing matching yellow suits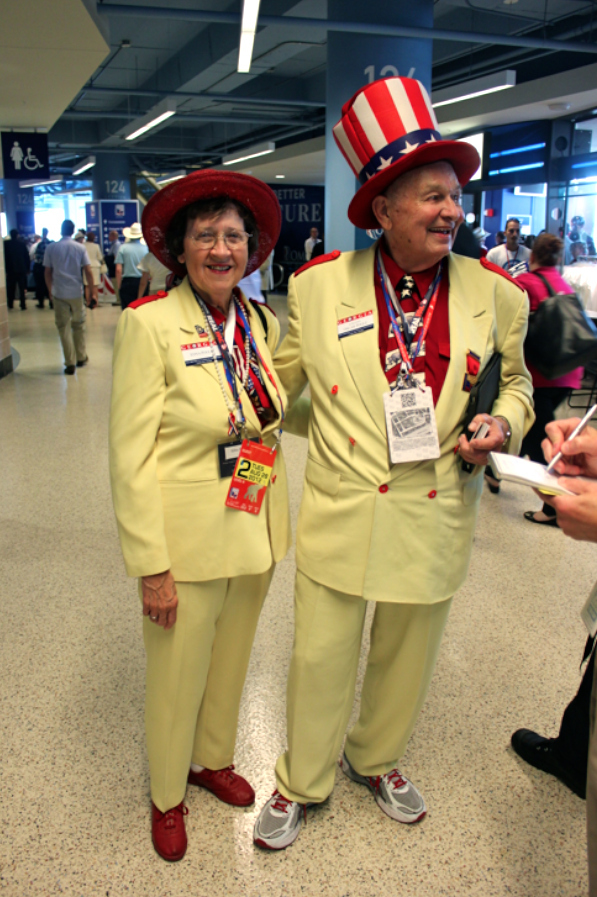 DRAB: This blue blazer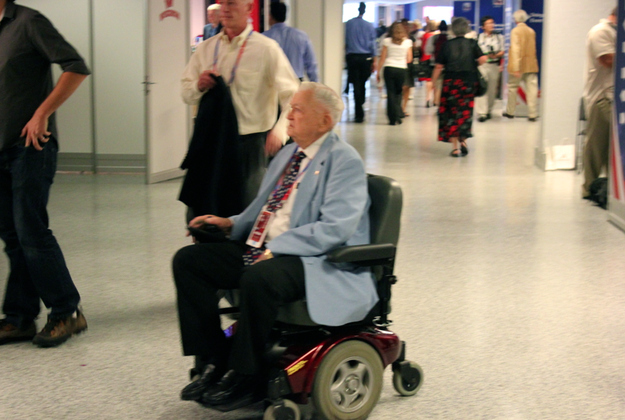 FAB: Fringe lady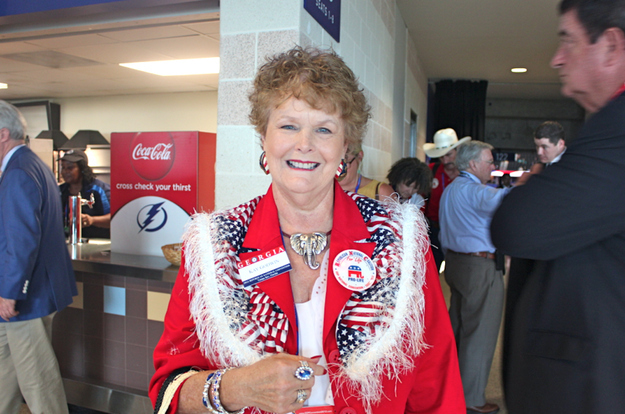 DRAB: The delegates from Colorado
FAB: Abe Lincoln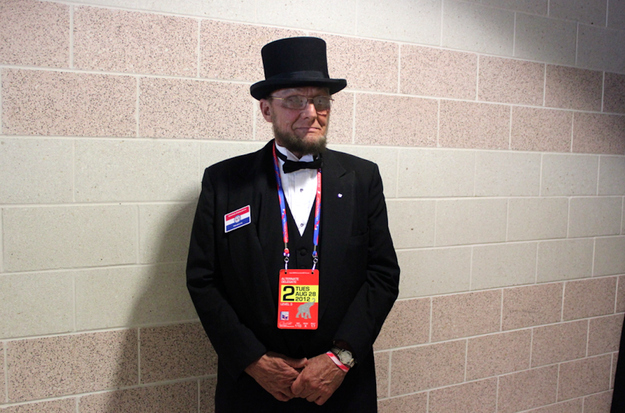 FAB: Montana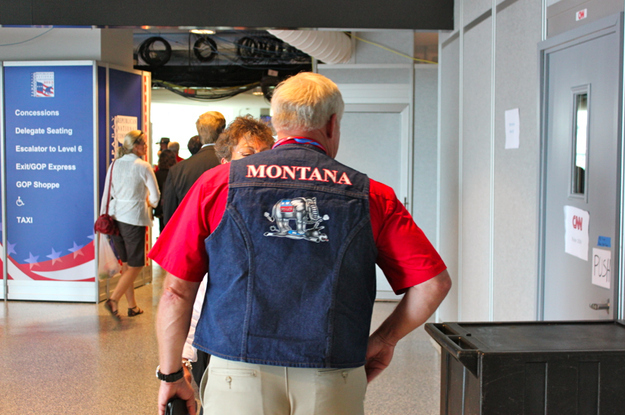 FAB: Feather hats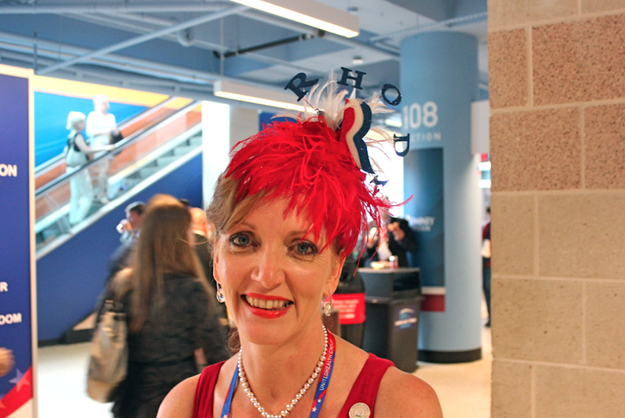 DRAB: This sweater/shirt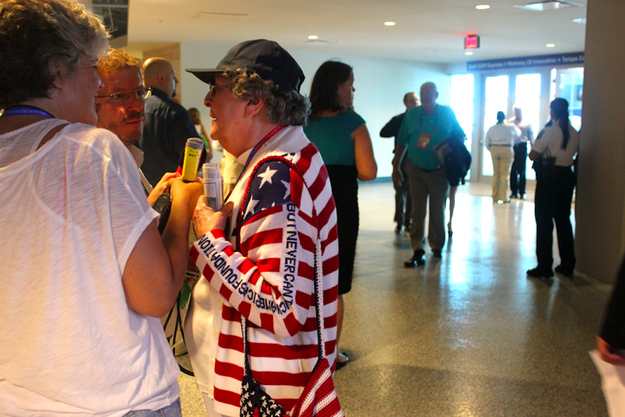 FAB: These blinged-out sunglasses with matching earring bling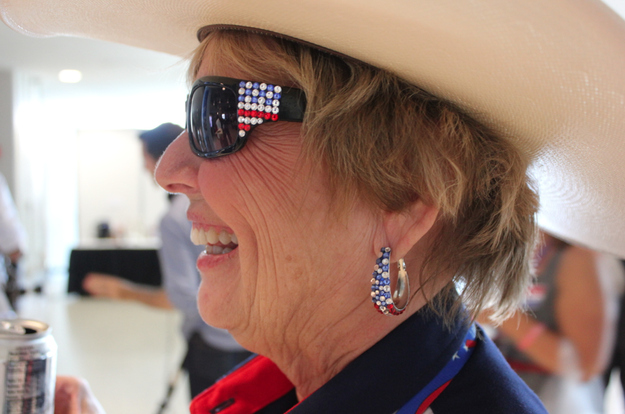 DRAB: Mitt Romney trucker hats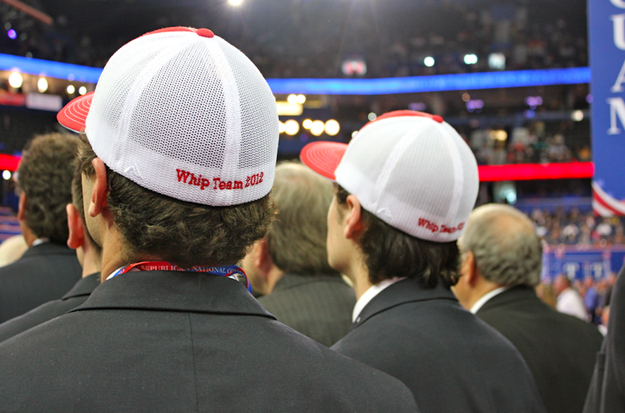 FAB: Kansas basketball guy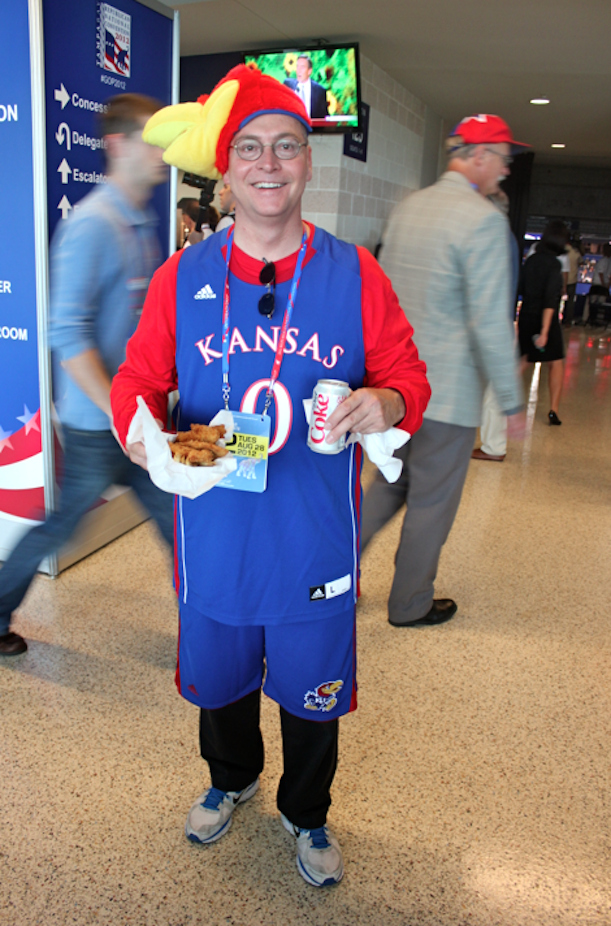 FAB: The Wicked Witch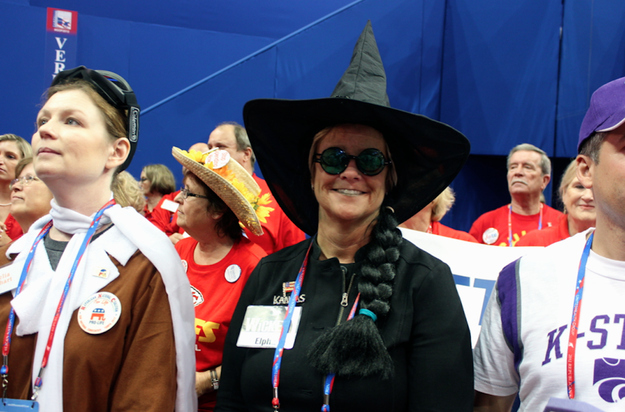 FAB: Gold elephant belt lady
FAB: Fighter planes and American flag shirt guy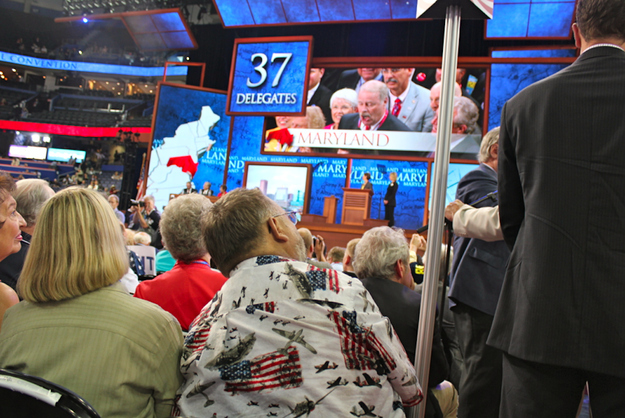 FAB: American flag cowboy boots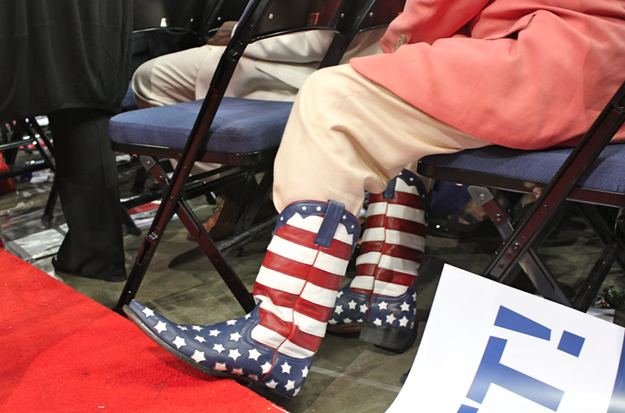 FAB: Vagina lady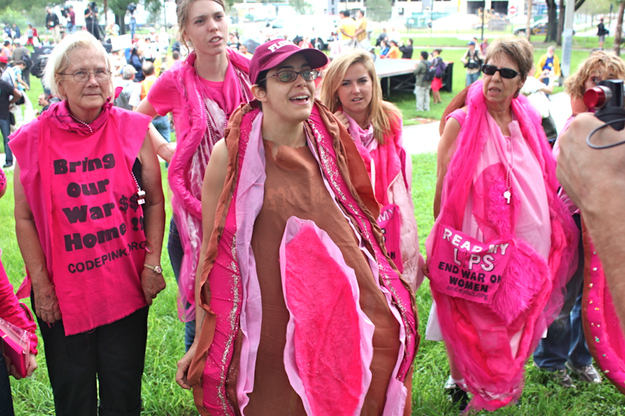 DRAB: California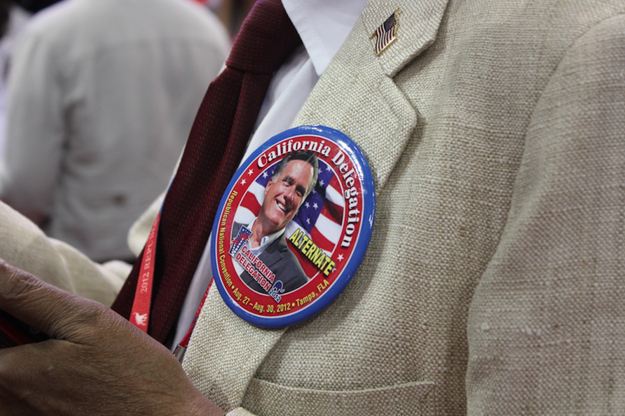 FAB: This lady from Hawaii whose lei lit up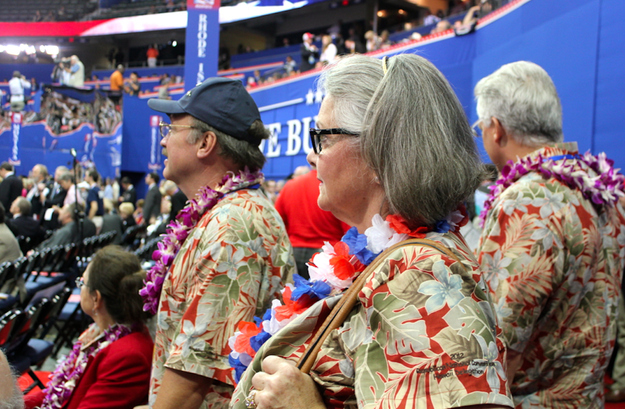 FAB: The ladies of North Dakota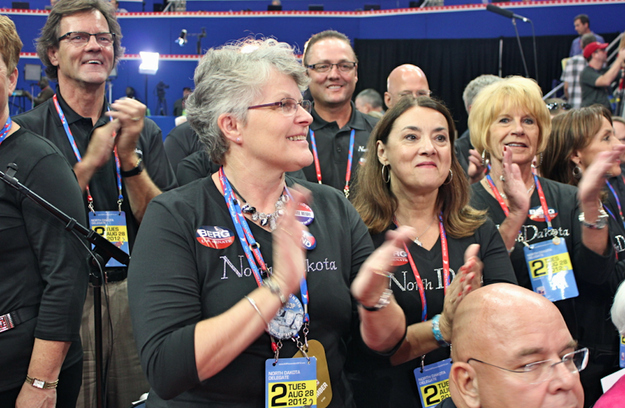 DRAB: New Mexico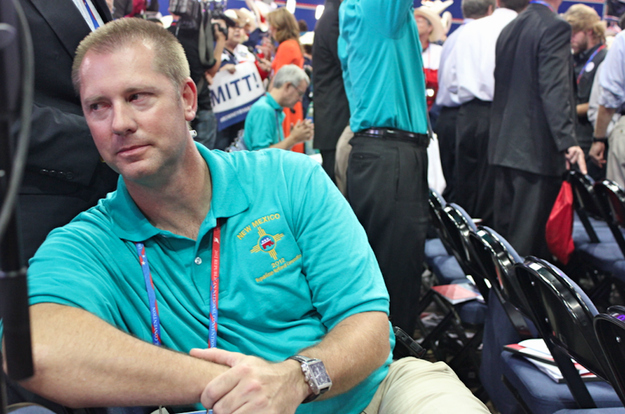 FAB: This elephant stuffed animal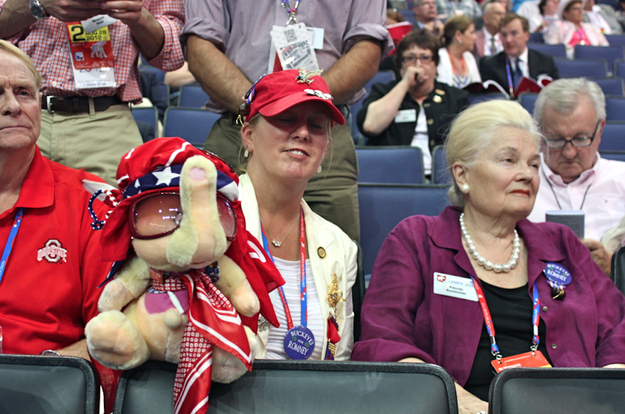 FRAB: (Hidden) tiny hat lady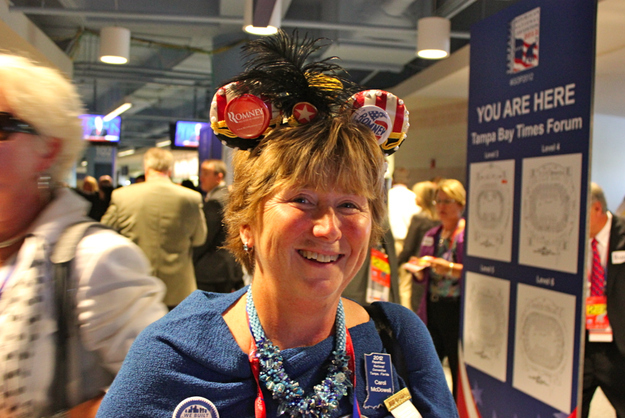 FAB: West Virginia American flag suspenders guy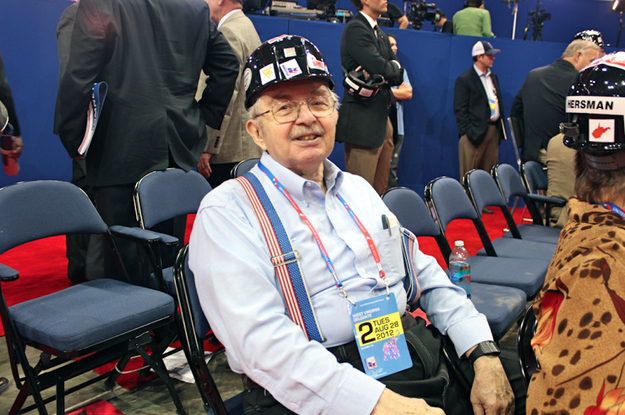 DRAB: Liberal occupy couple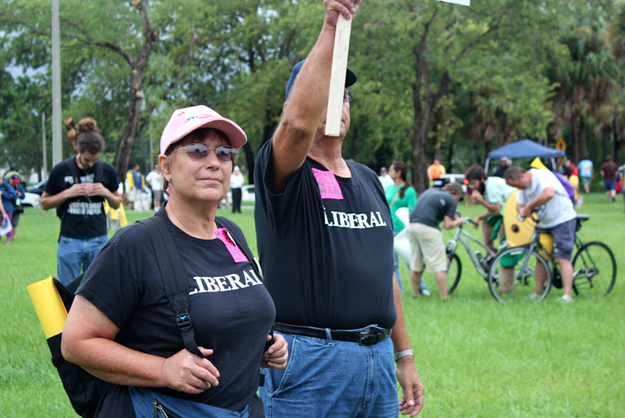 FAB: Tea bag fuzzy pink cowboy hat lady
FAB: This lady's sweater/earrings combo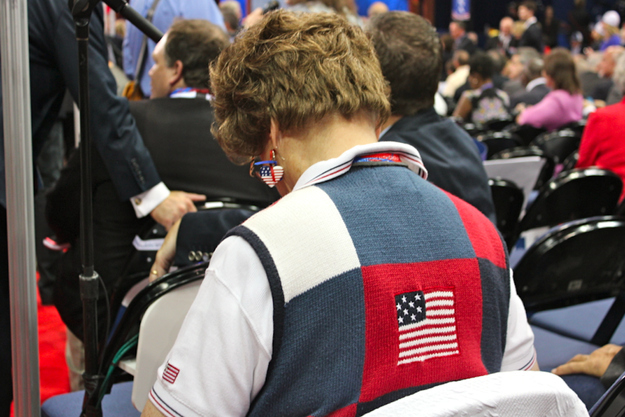 Drab: Guy who thinks it's the 1920s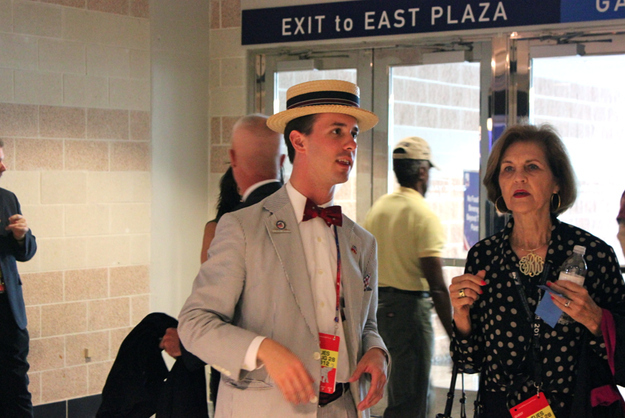 FAB: Shirley Wiseman's bag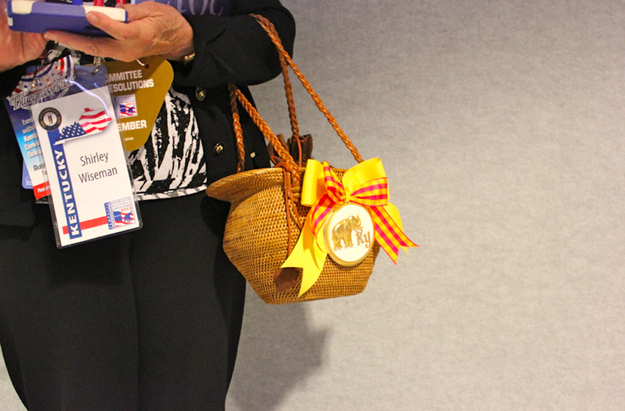 FRAB: Oklahoma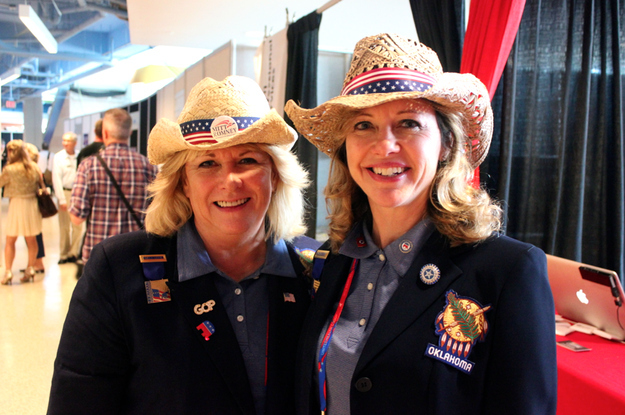 FAB: This dude from American Samoa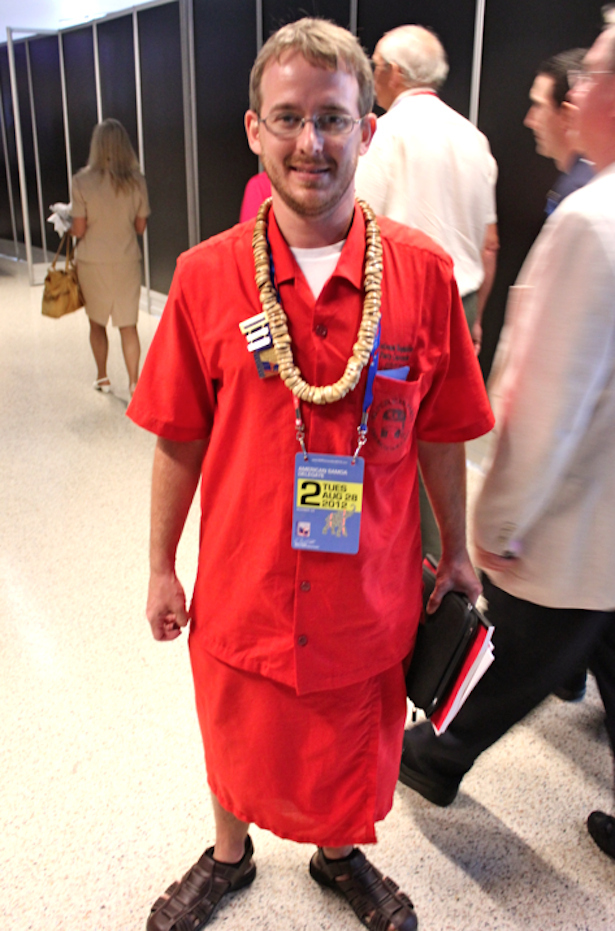 FAB: Marijuana beanie man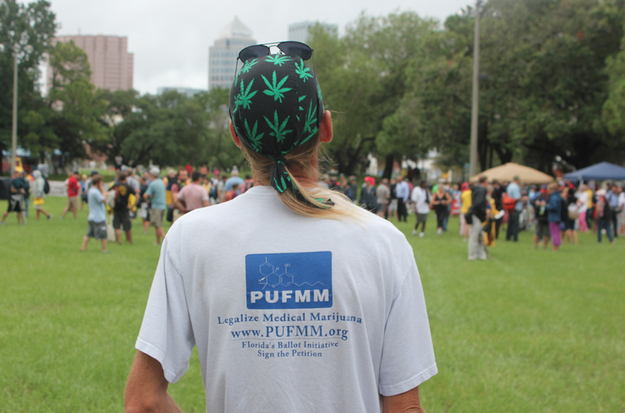 FAB: Ron Paul dog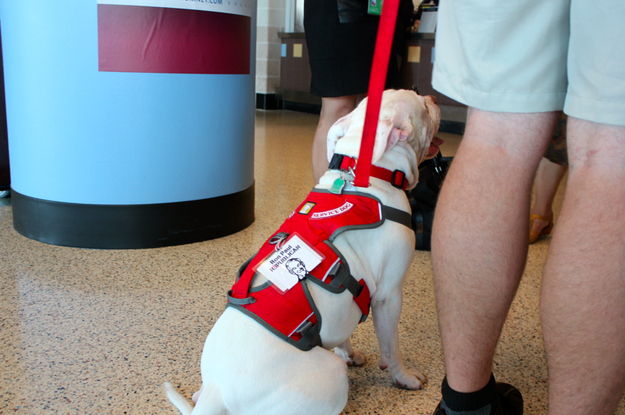 FAB: Elephant belt lady #2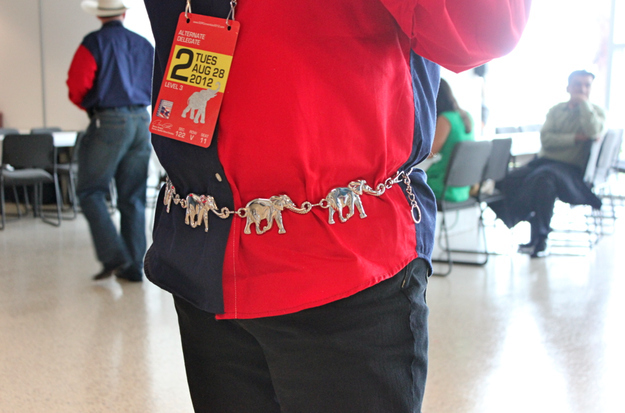 DRAB: The gogo boys at the GOProud party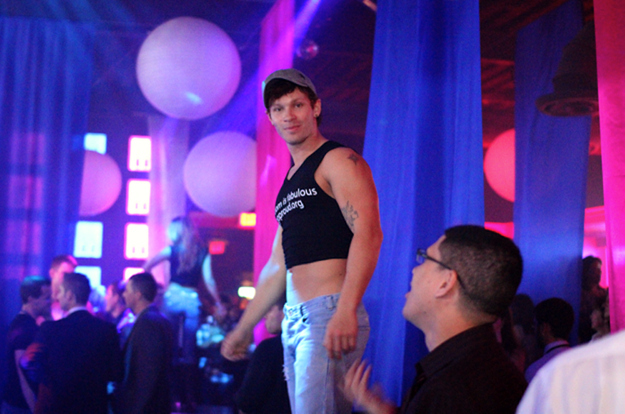 FAB: This lady's big toe.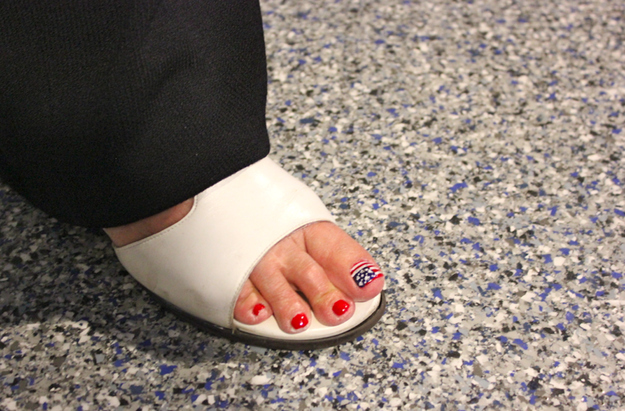 DRAB: Jester hats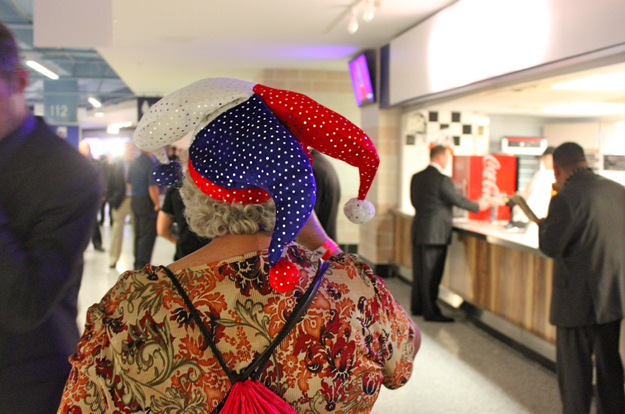 FAB: Beer hat dude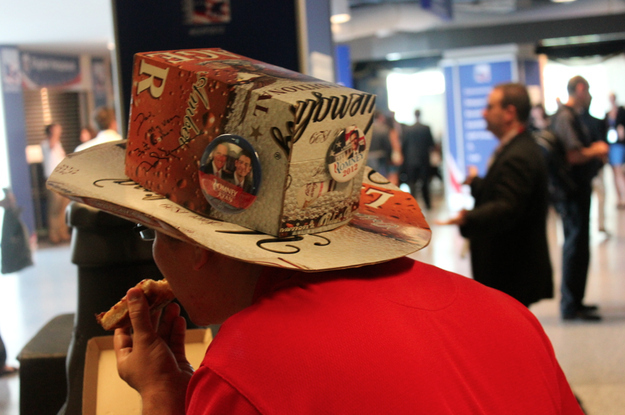 FAB: Sequined vest lady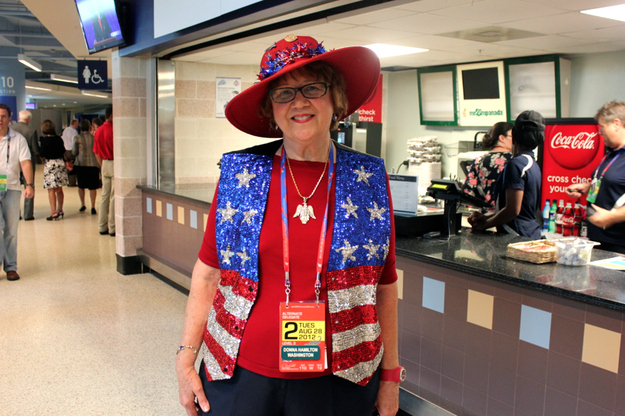 DRAB: The RNC 2012 visors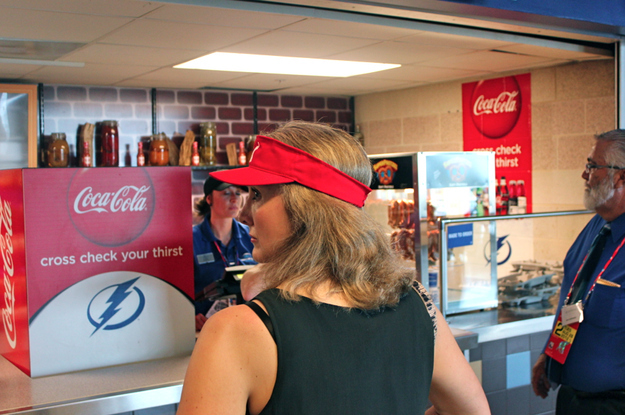 All photos by Matt Stopera. By the way, I know absolutely nothing about fashion. Sorry!