1.
The late '90s and early 2000s were the peak of pop culture fandom.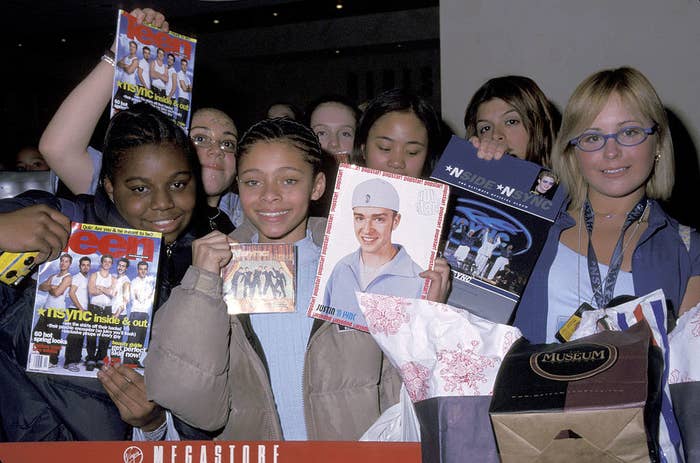 2.
I might be biased, but I definitely think of it as the glory days.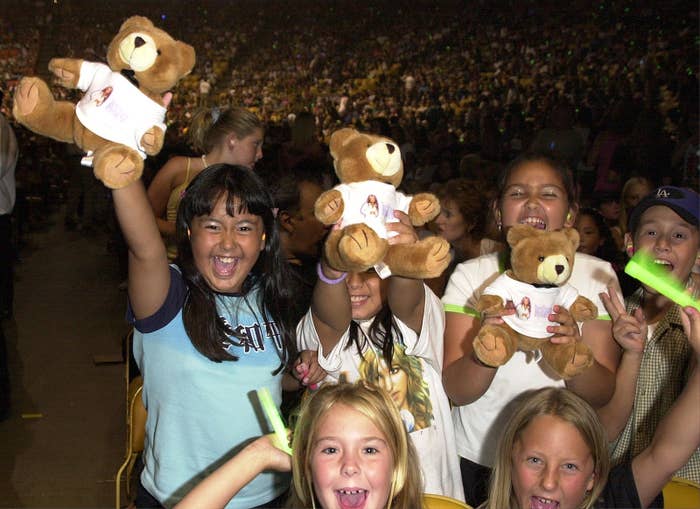 3.
The internet basically didn't exist, so you actually had to show up.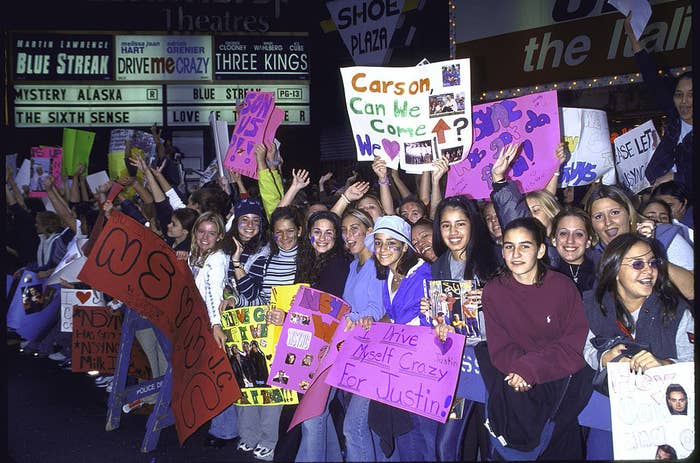 4.
And the important thing was being noticed.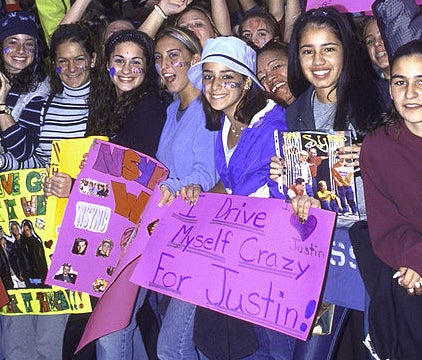 5.
Check out that clothing dedication.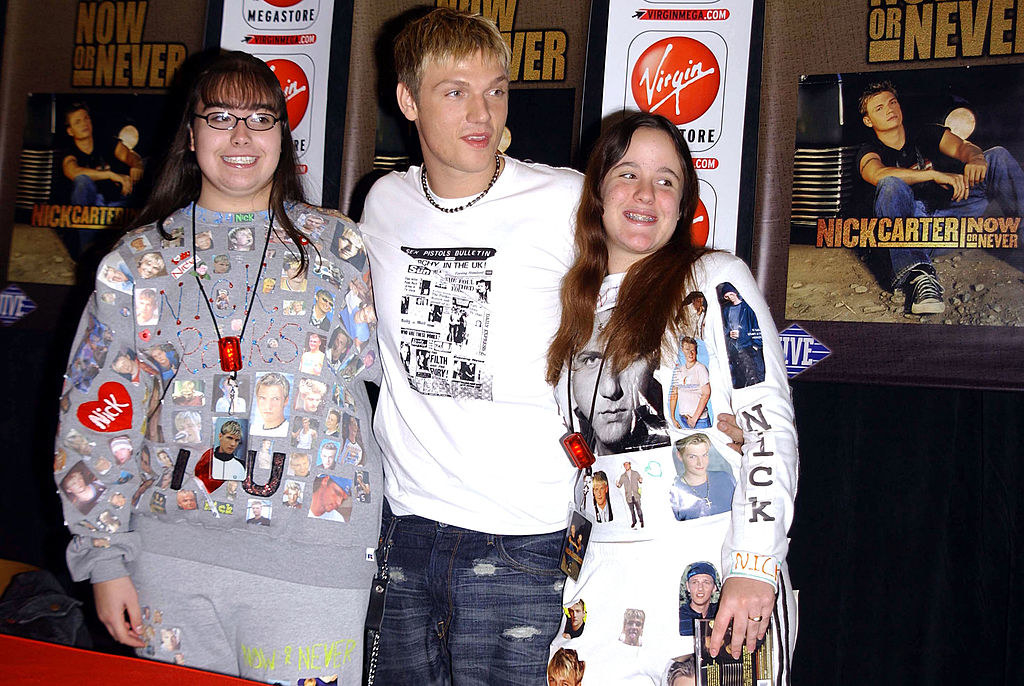 6.
It was life.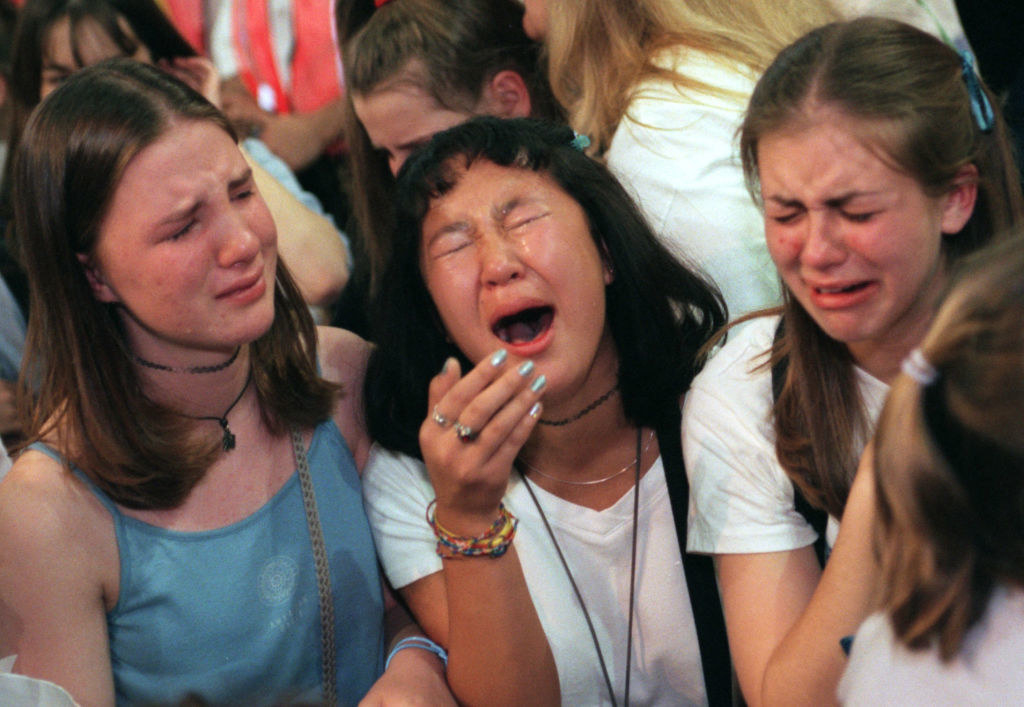 7.
Before I go any further, we gotta talk about the Claymates.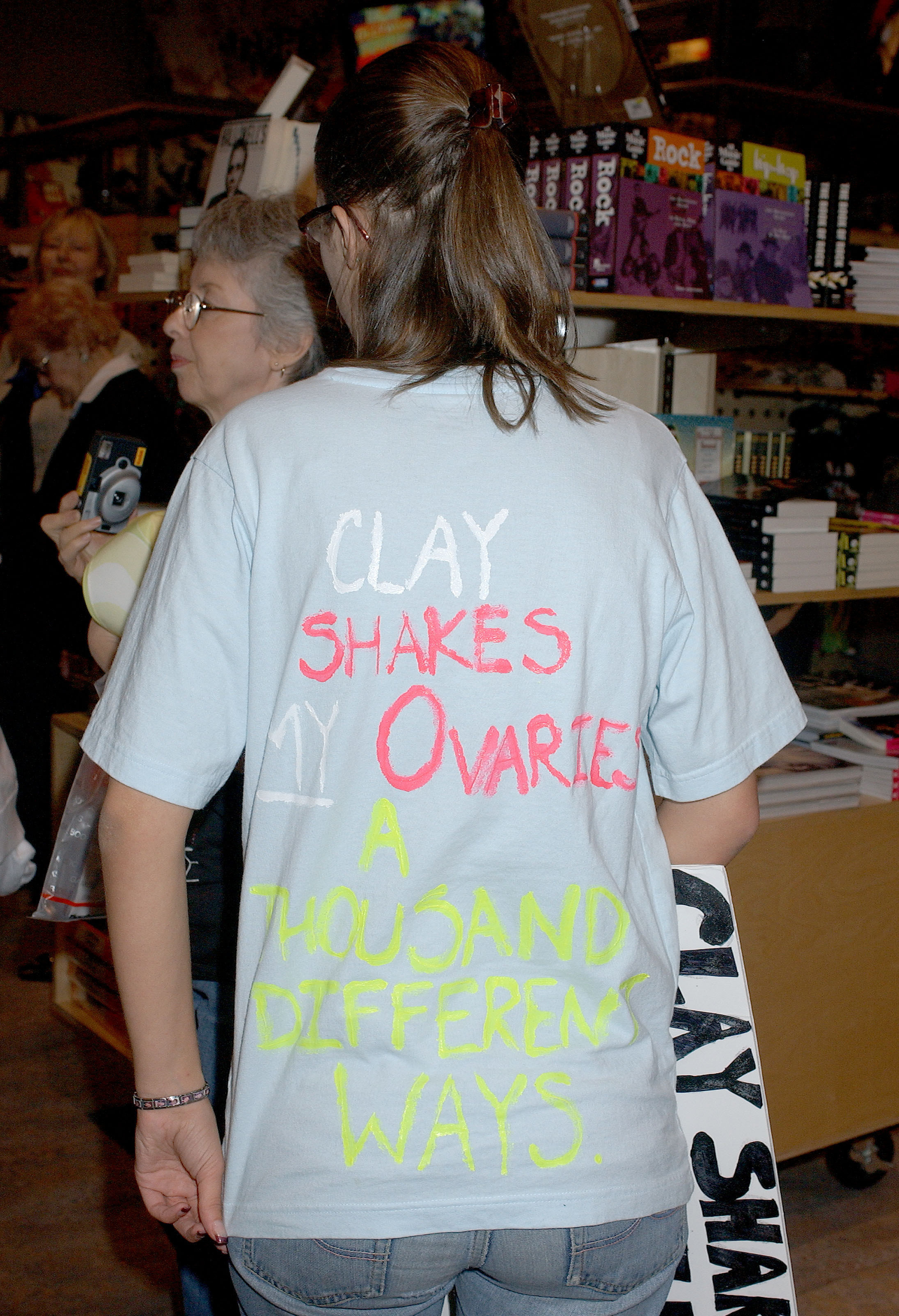 8.
Yes, Clay Aiken's rabid fan base.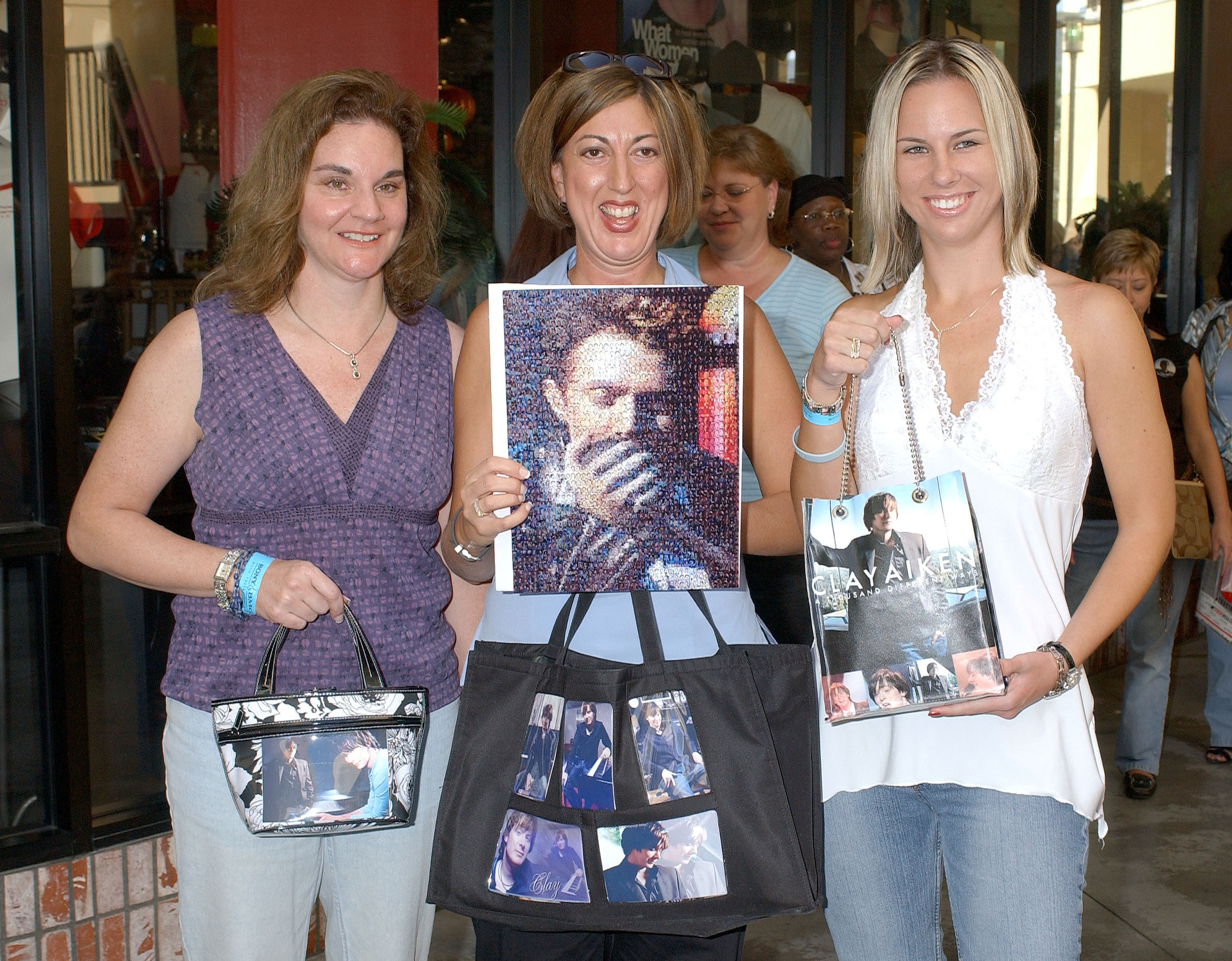 9.
From teens...
10.
...to old ladies.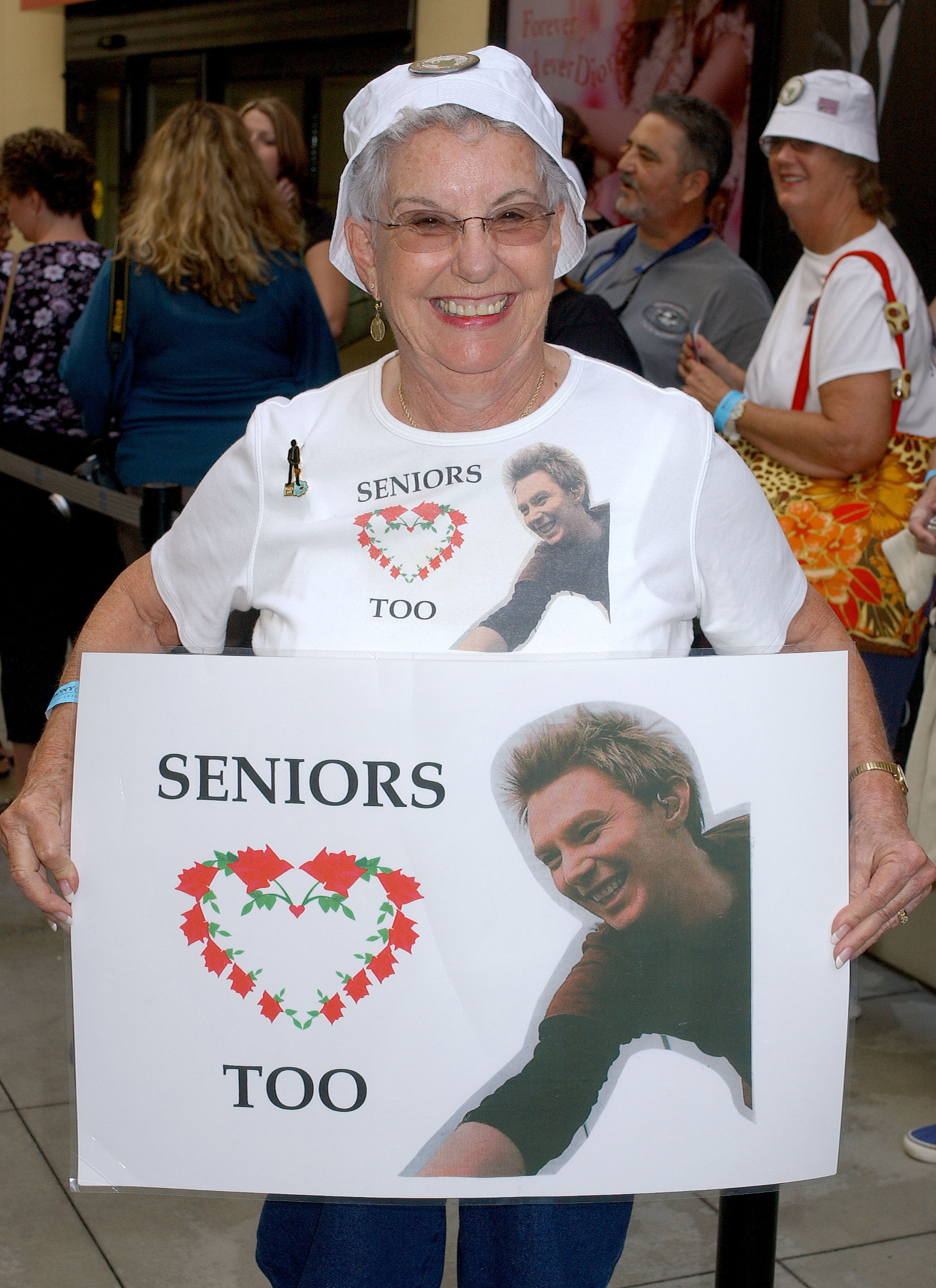 11.
Clay Aiken had a GRIP on people everywhere, especially middle aged women.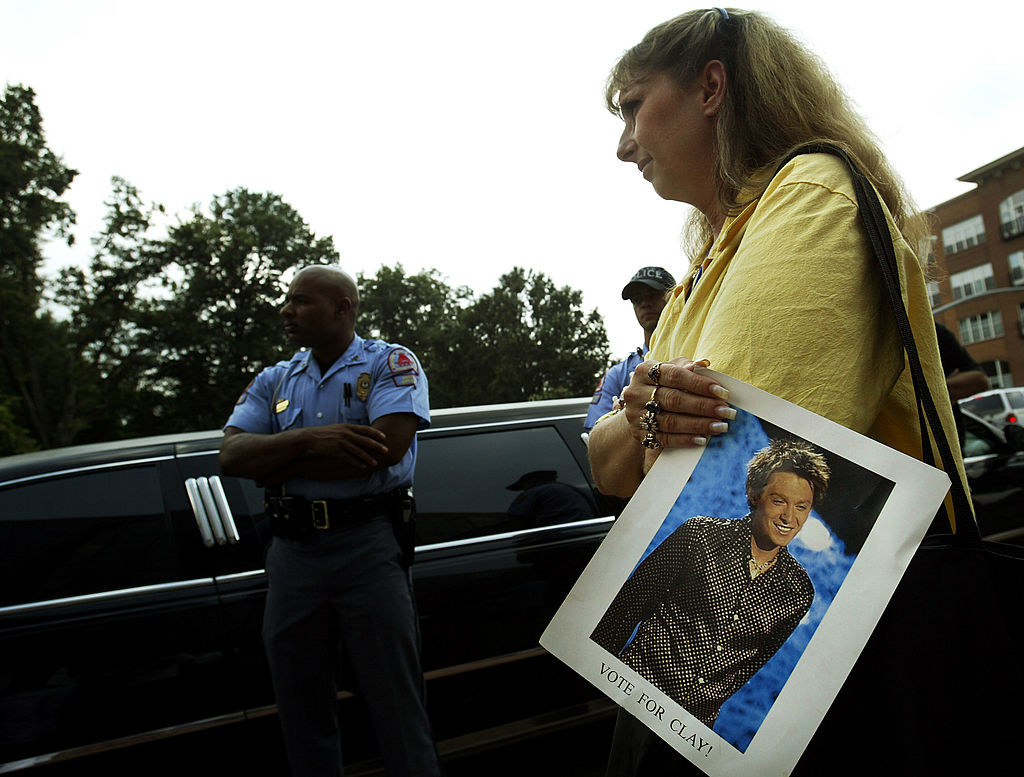 12.
We also have to talk about cameras.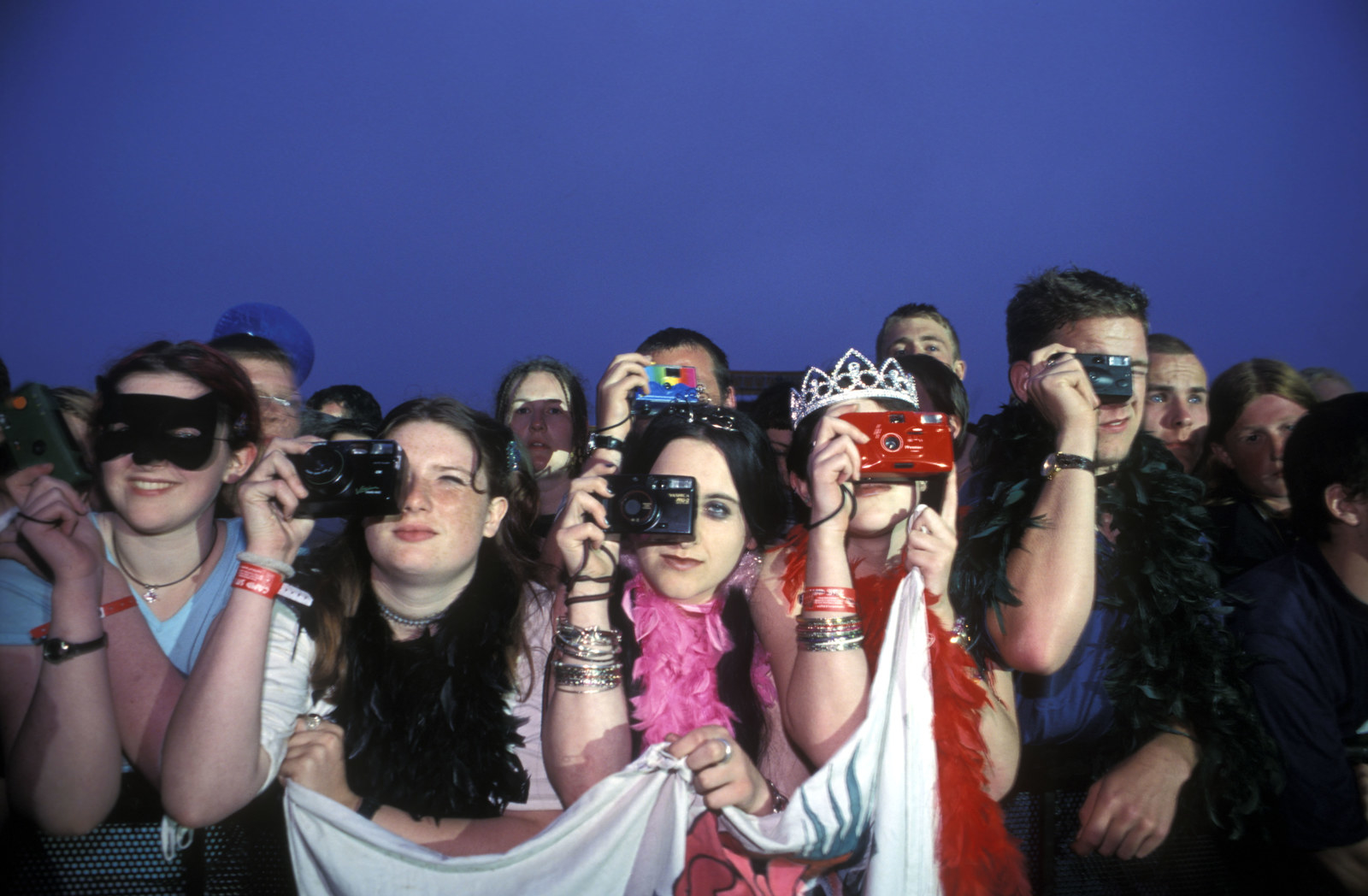 13.
Especially disposable cameras.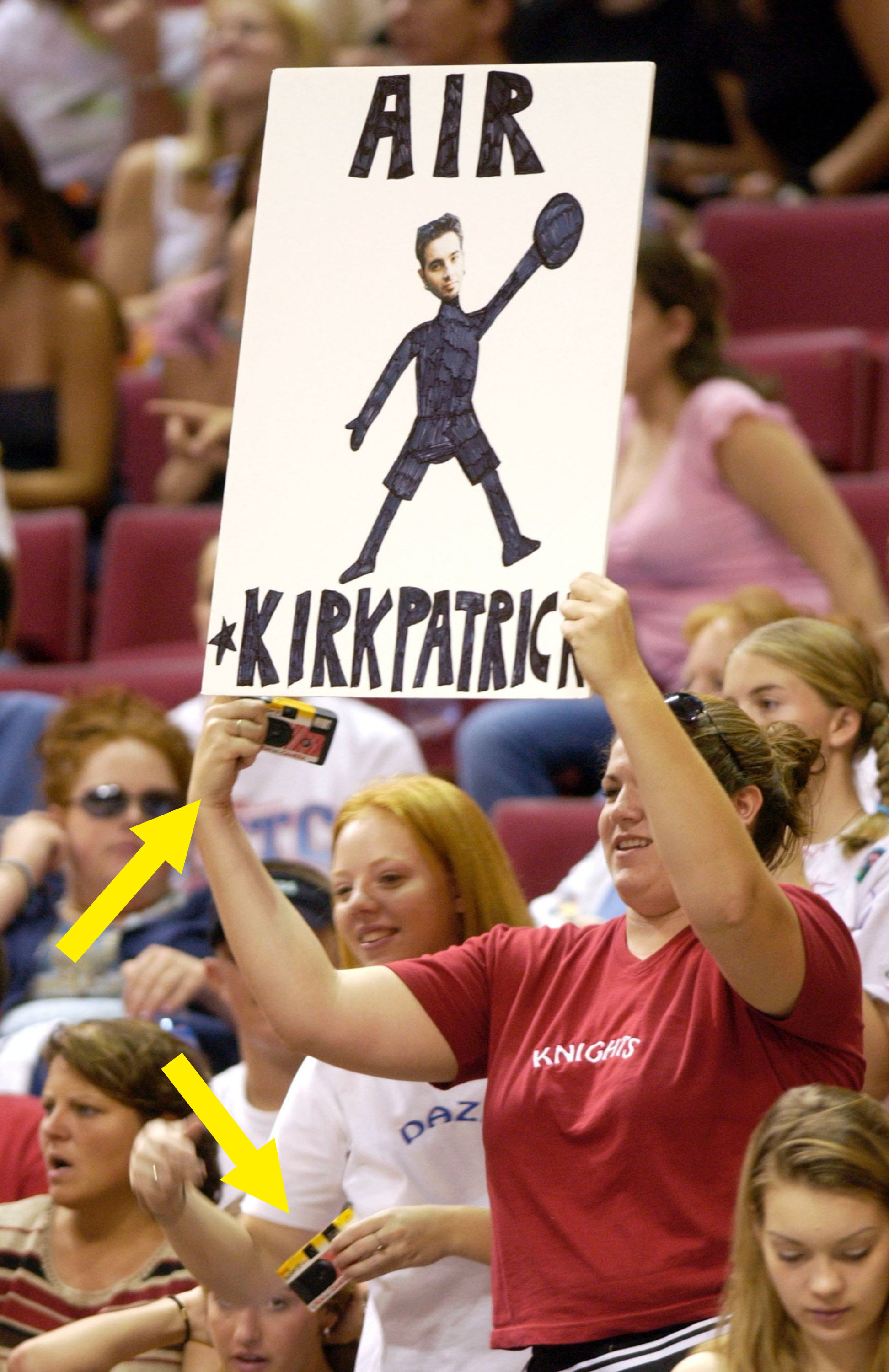 14.
Like, this was when disposables were our only option and not some "aesthetic" thing you buy at Urban Outfitters for $20.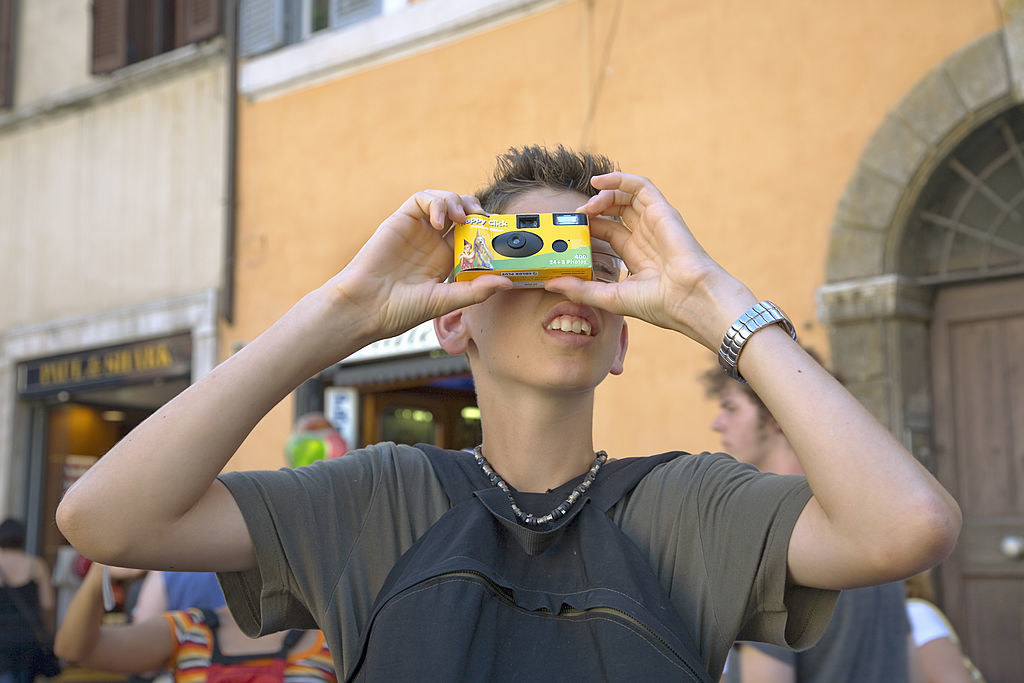 15.
I just wonder how that picture turned out. Hopefully she had the flash on.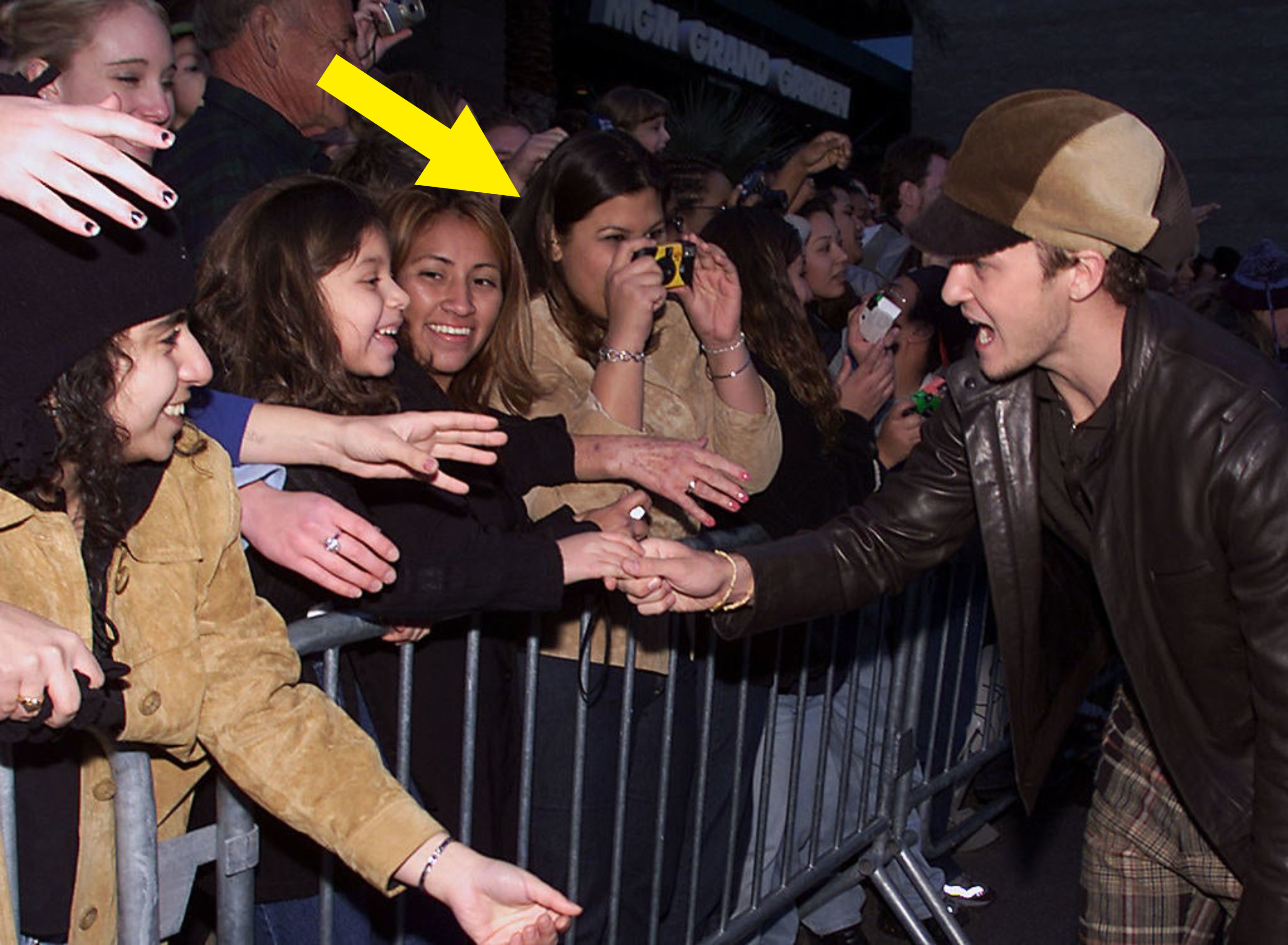 16.
Back then, we made homemade gifts for our faves.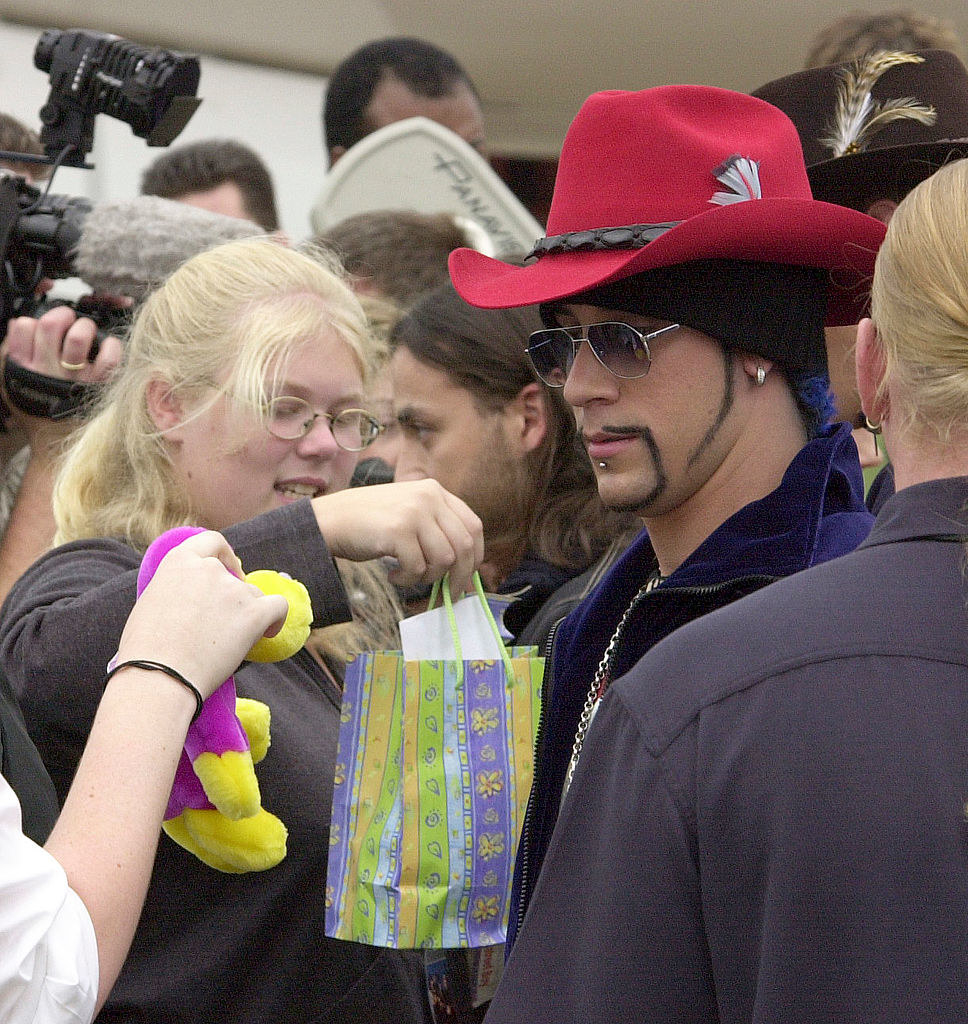 17.
There were autograph signings at CD stores.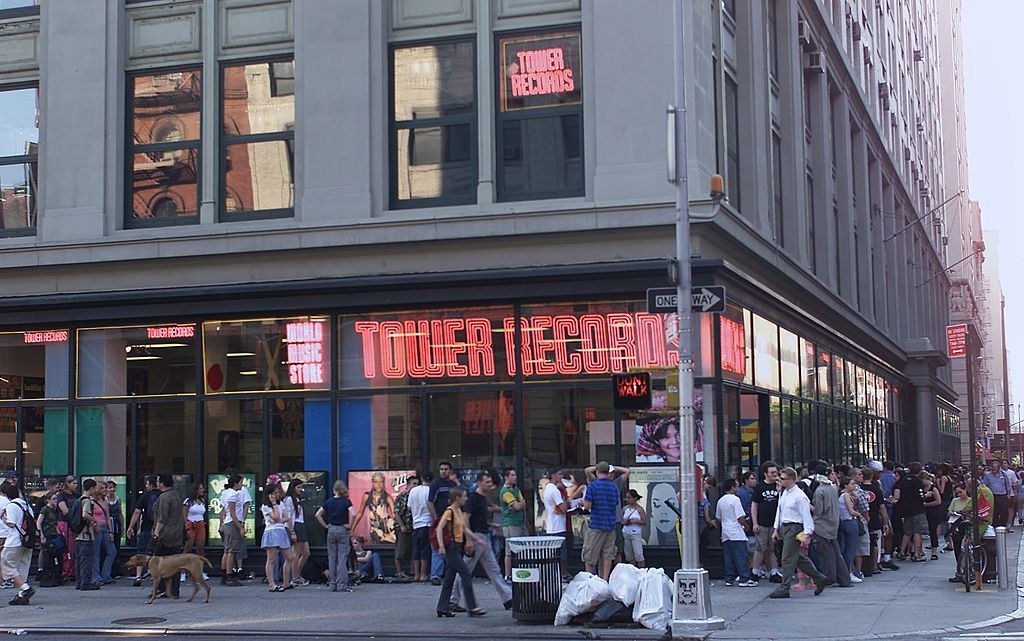 18.
Yes, CD stores. A relic of the past.
19.
Honestly, there was an autograph signing for everything, even dolls.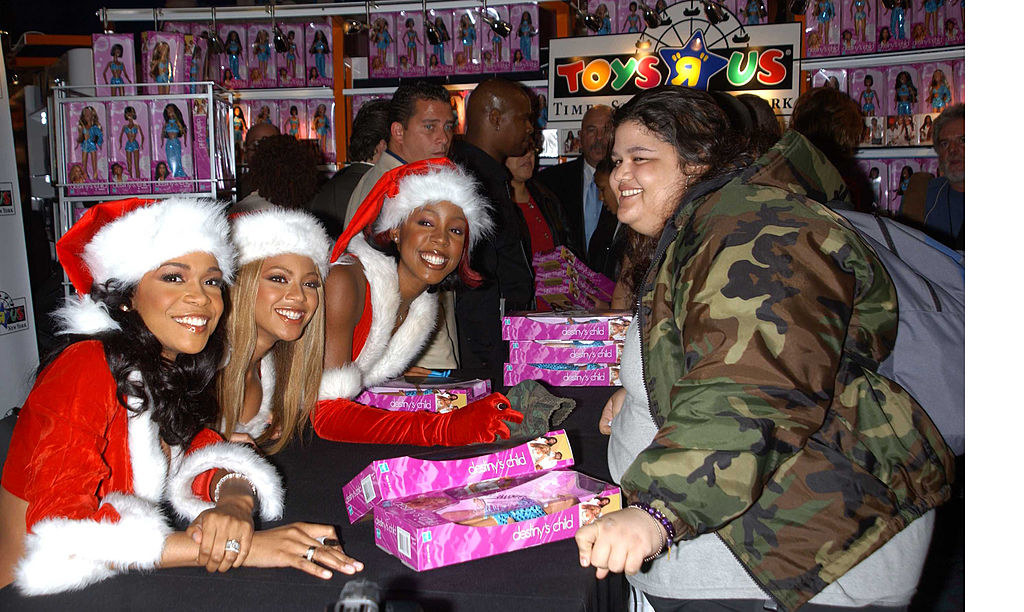 20.
I always thought it was funny when people would have their limbs signed because doesn't it wash off?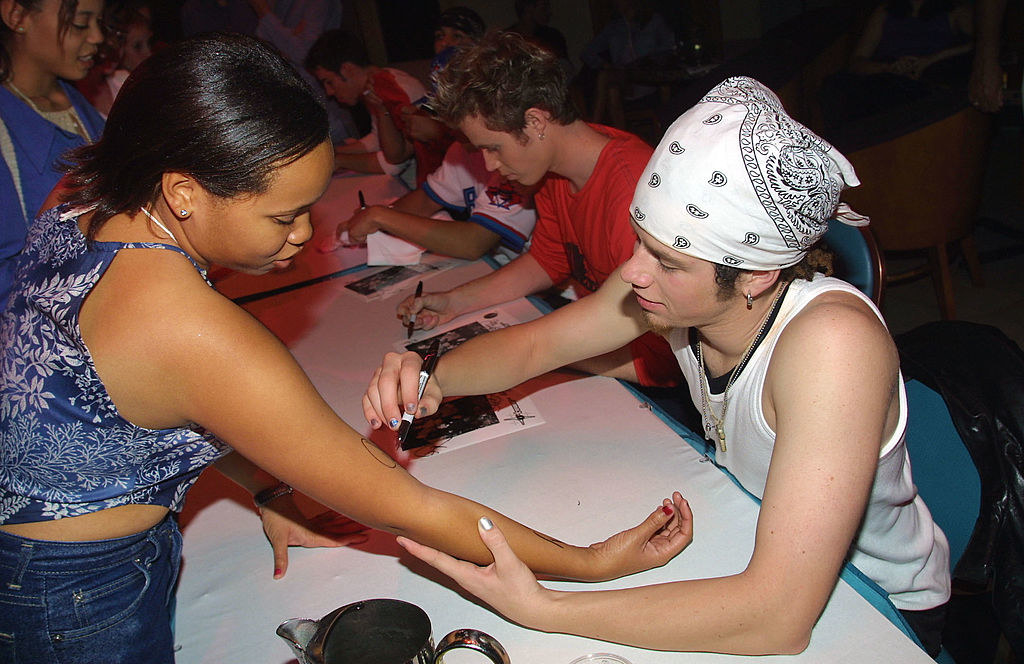 21.
Seems awk.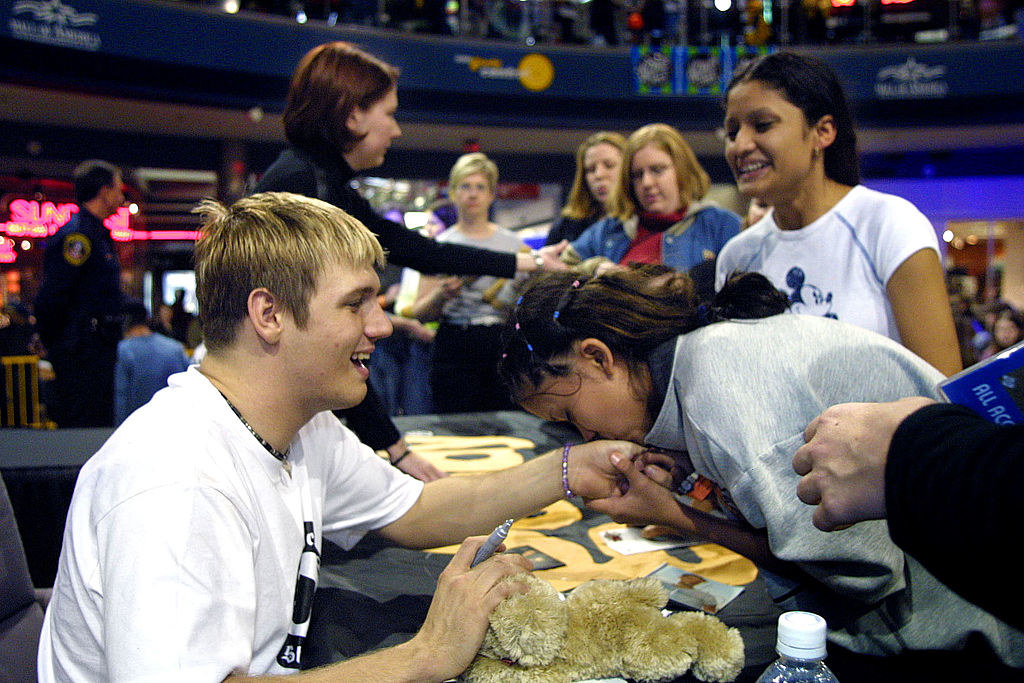 22.
Concerts were a sea of colorful signs.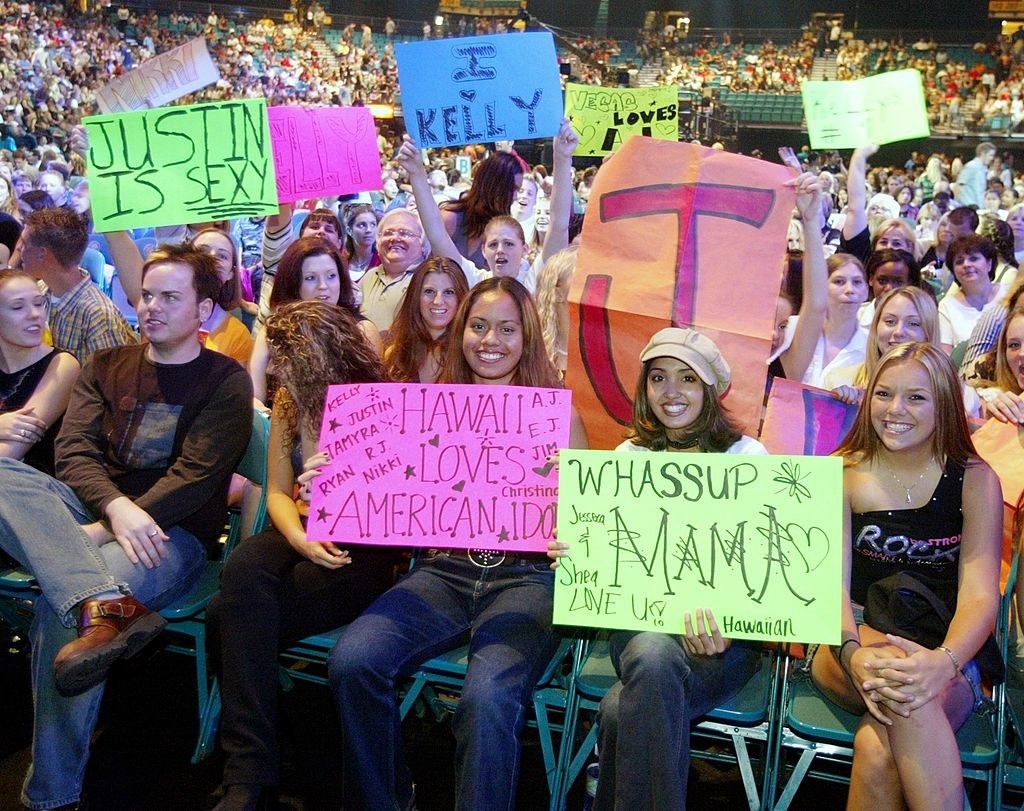 23.
Love this one.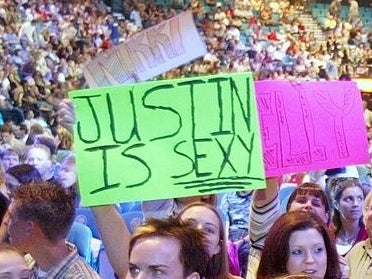 24.
This person spent a lot of time in the CVS craft aisle to make this one.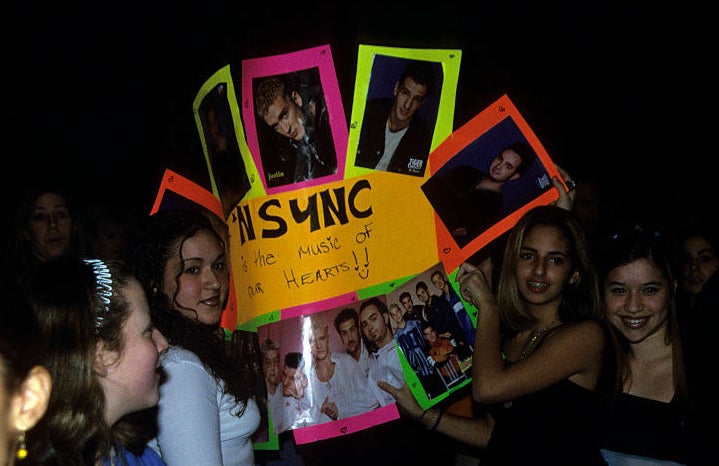 25.
And this one took a whole lot of Sharpie.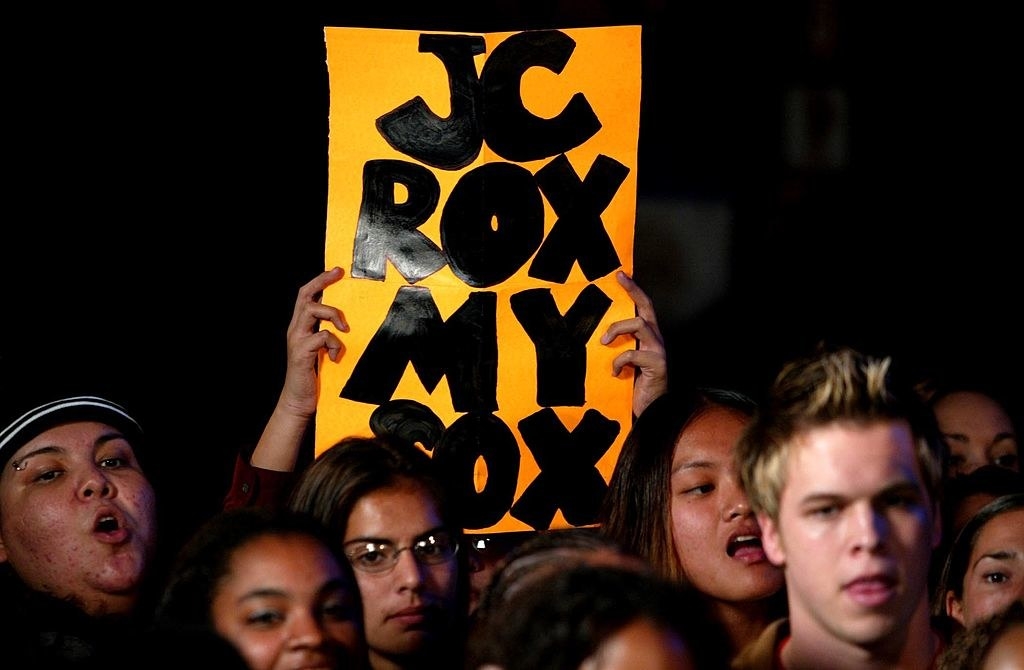 26.
Concerts were a time to show up and dress up.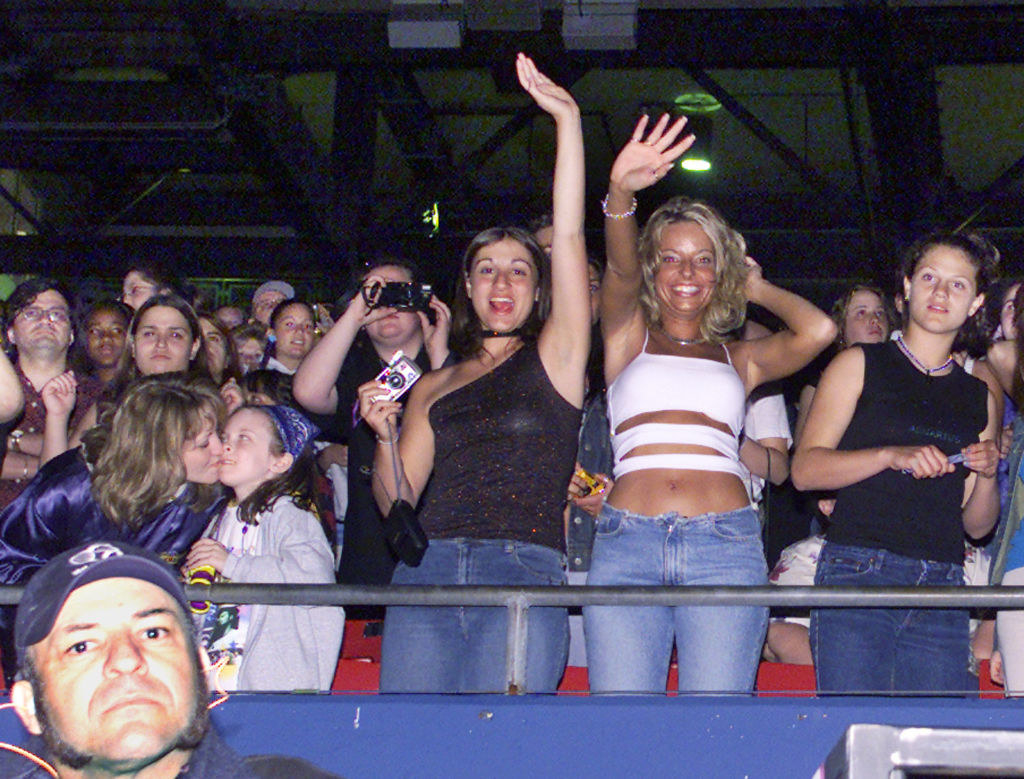 27.
Radio contests were also a big thing. Everyone's favorite Top 40 station always had contests leading up to a big concert event.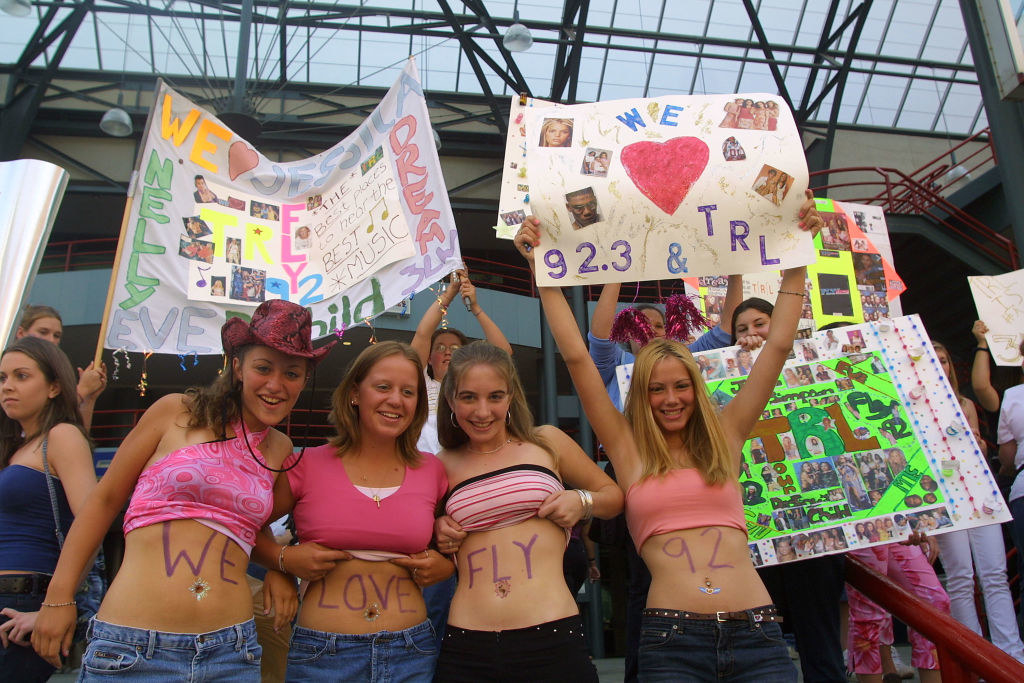 28.
There were sleep contests.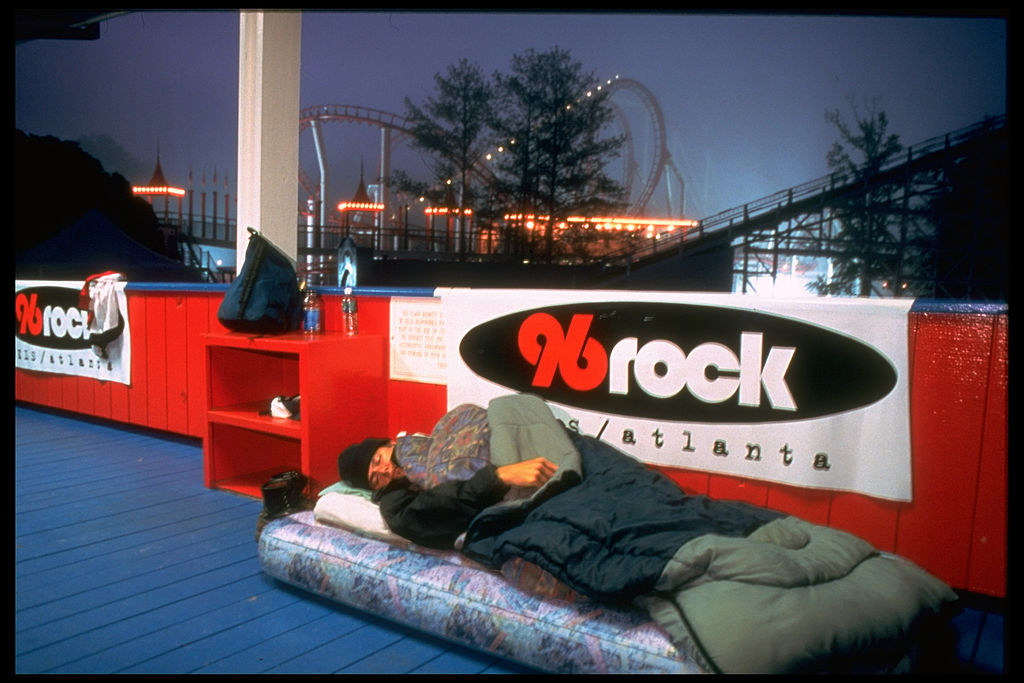 29.
There were chocolate licking contests.
30.
This guy is even "bobbing for trout" for concert tickets.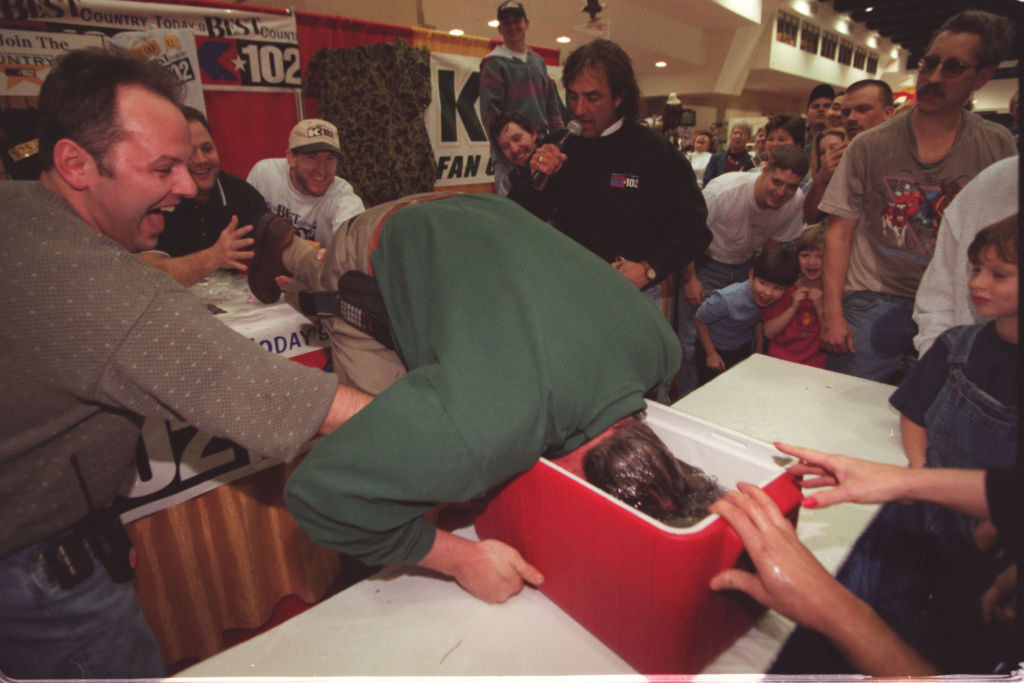 31.
Now let's talk about specific fandoms.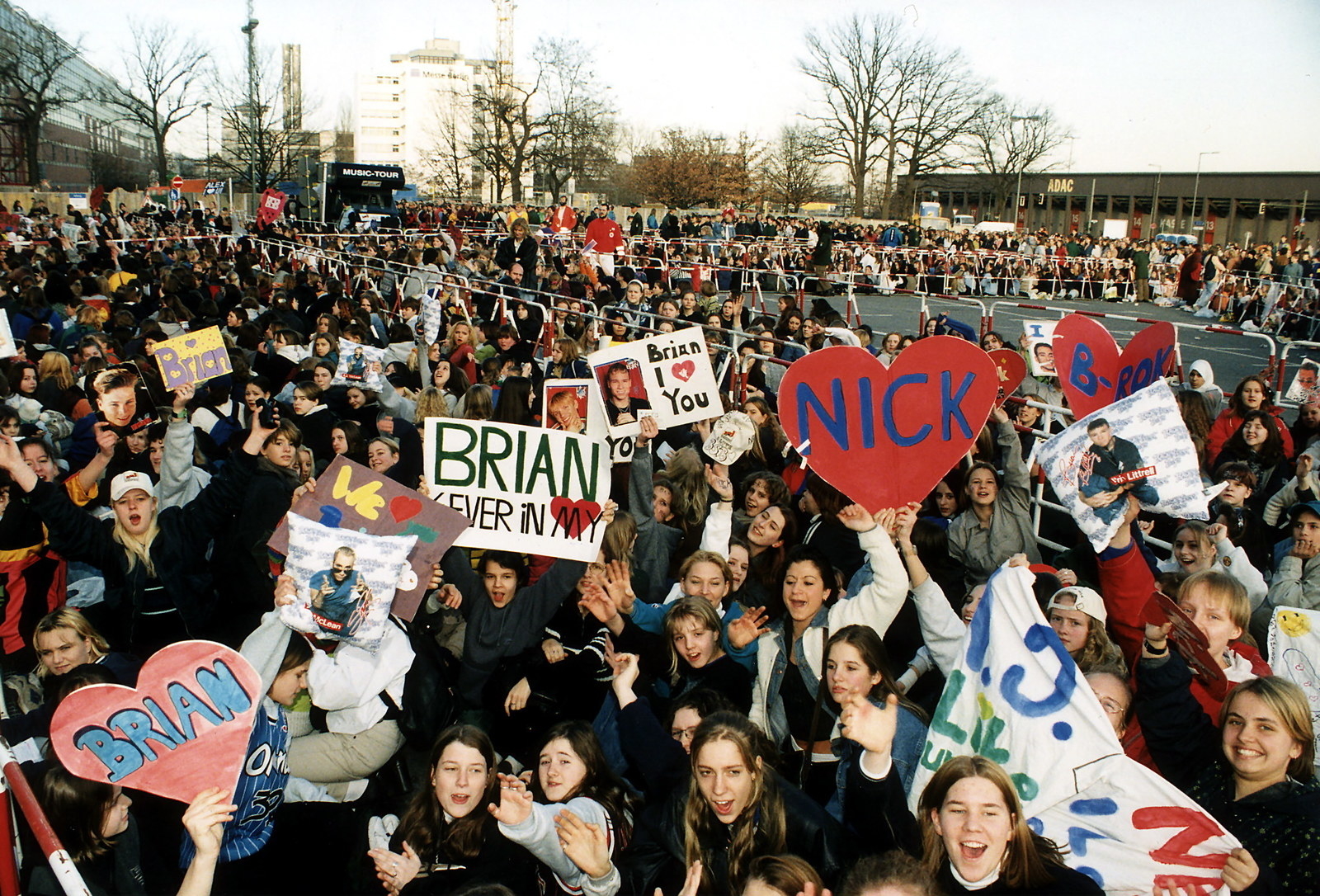 32.
There were the Backstreet Boys fans.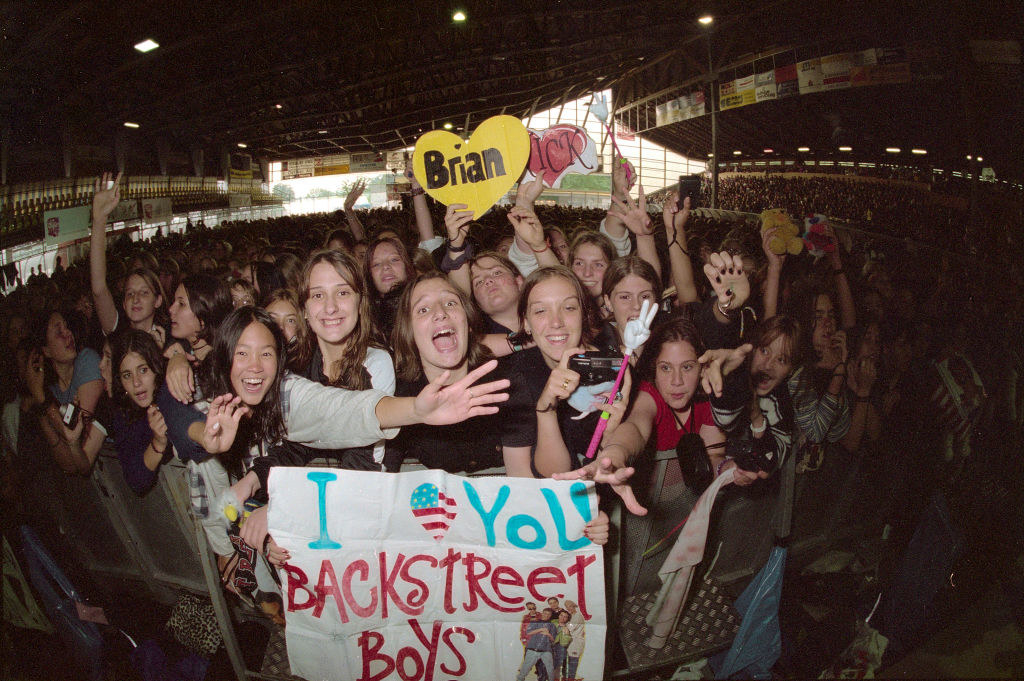 33.
The NSYNC fans.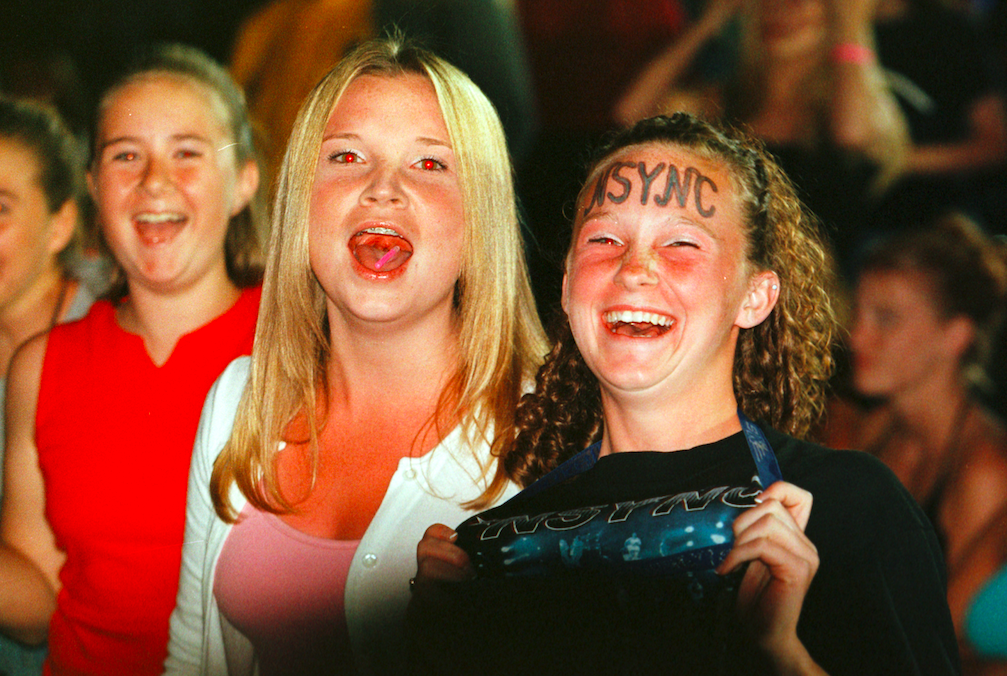 34.
And then the fans of the pop girls, we're talking Britney, Christina, Brandy etc.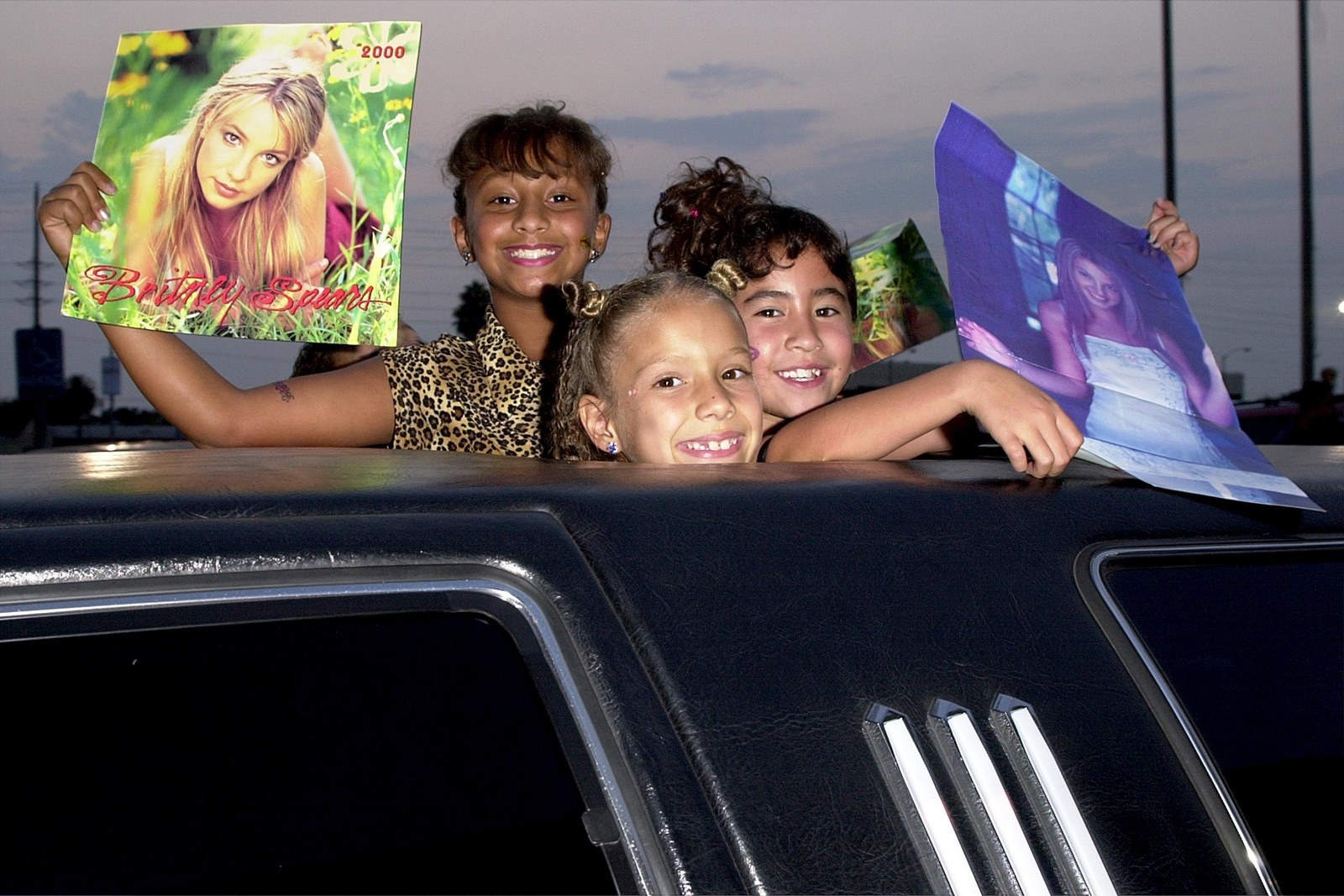 35.
There were also Hanson fans.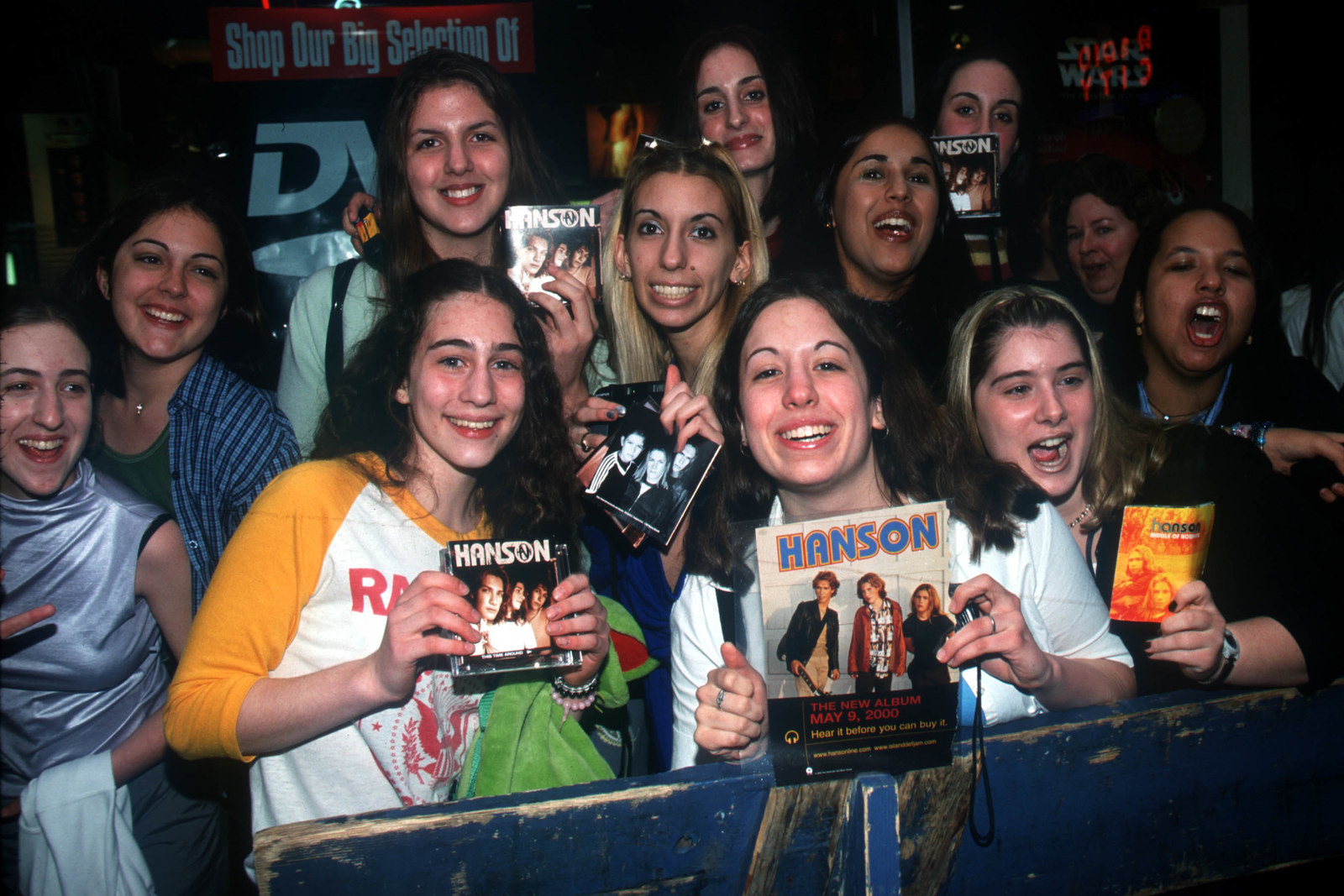 36.
98 Degrees fans.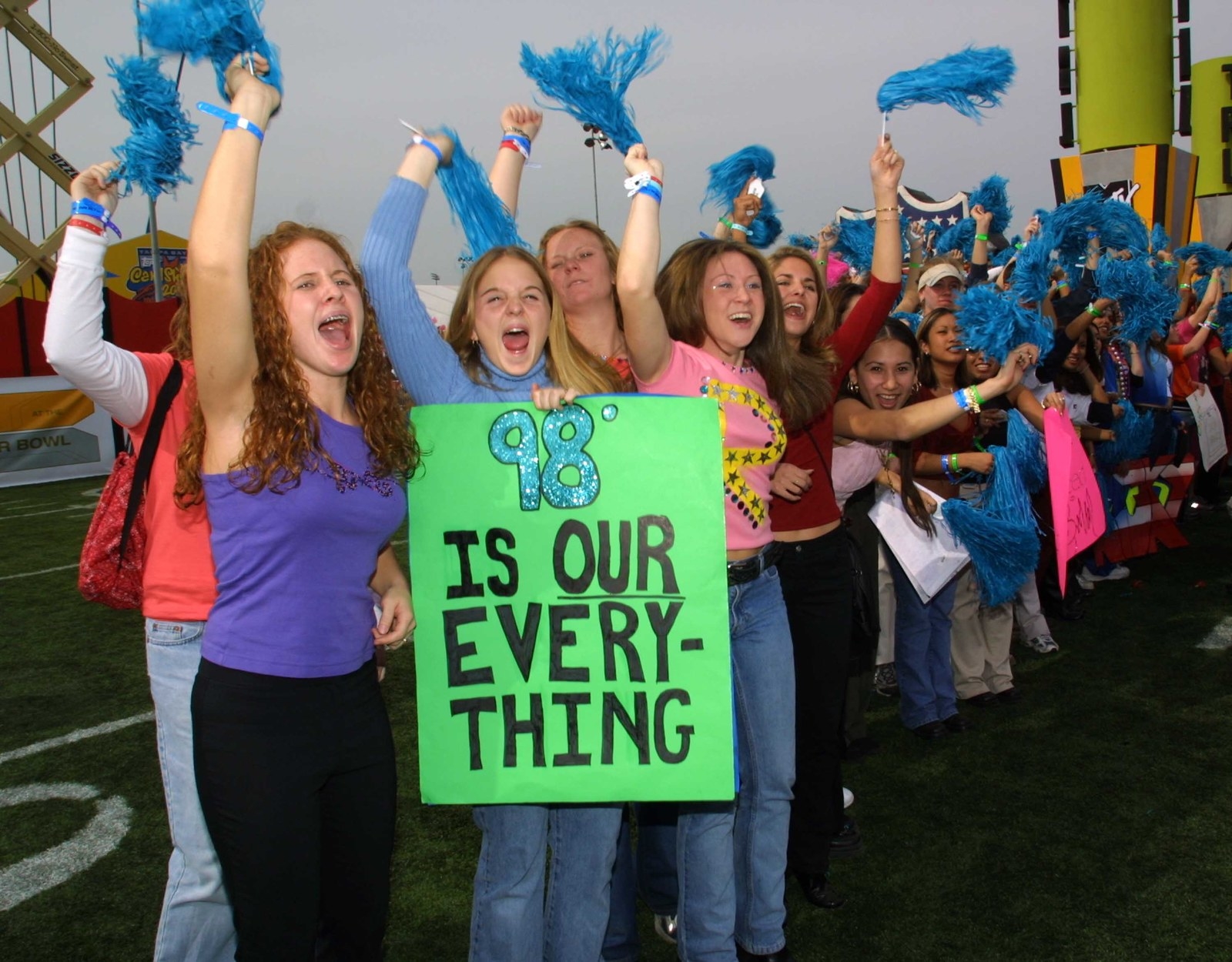 37.
And Eminem fans.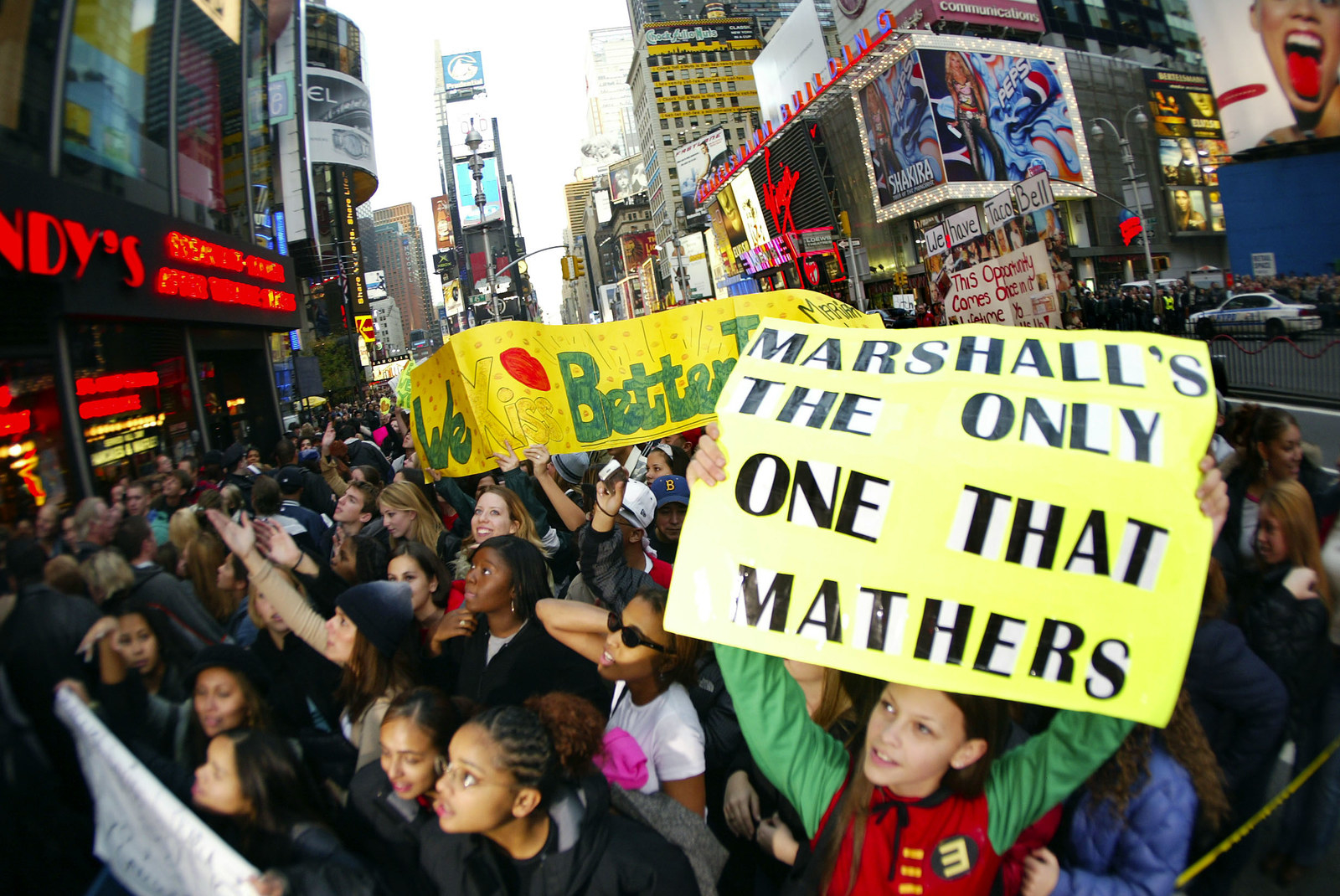 38.
You name a person, there was a rabid fan of them.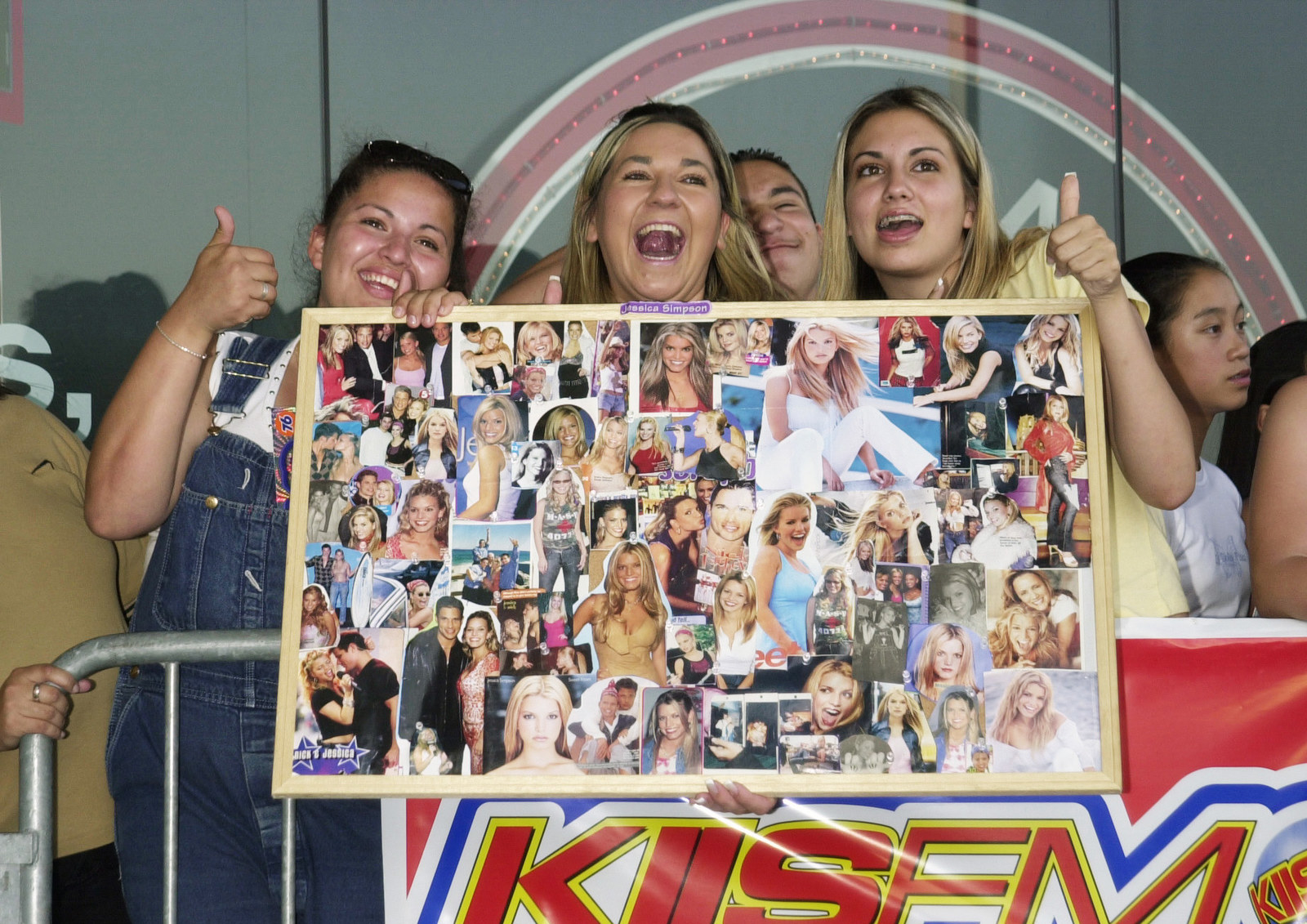 39.
We were all nuts, and I say that in the nicest way.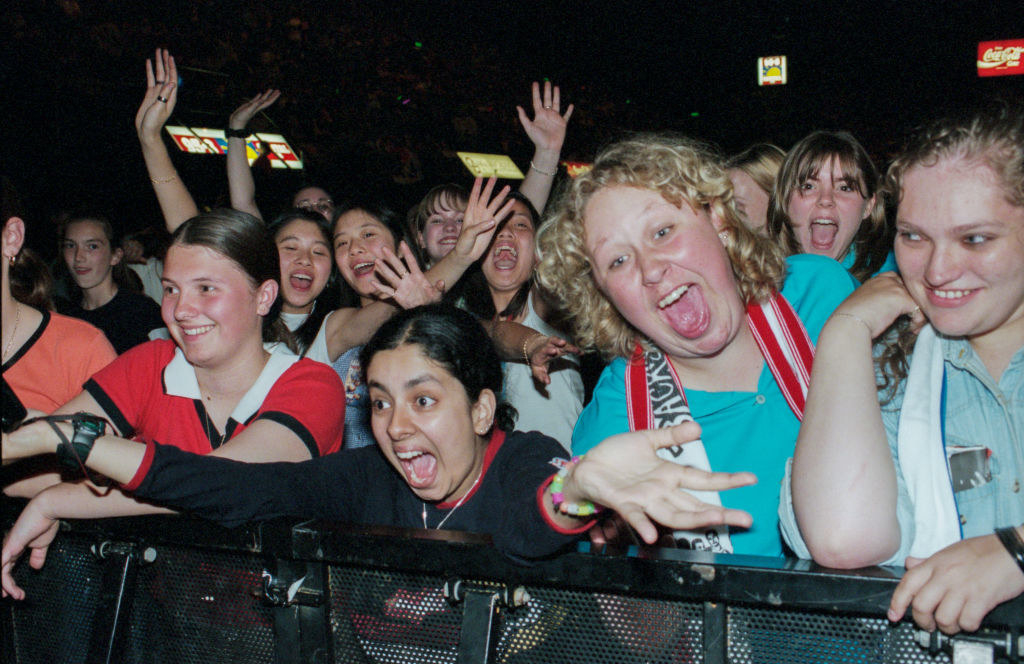 40.
We were taught from a VERY early age to stan.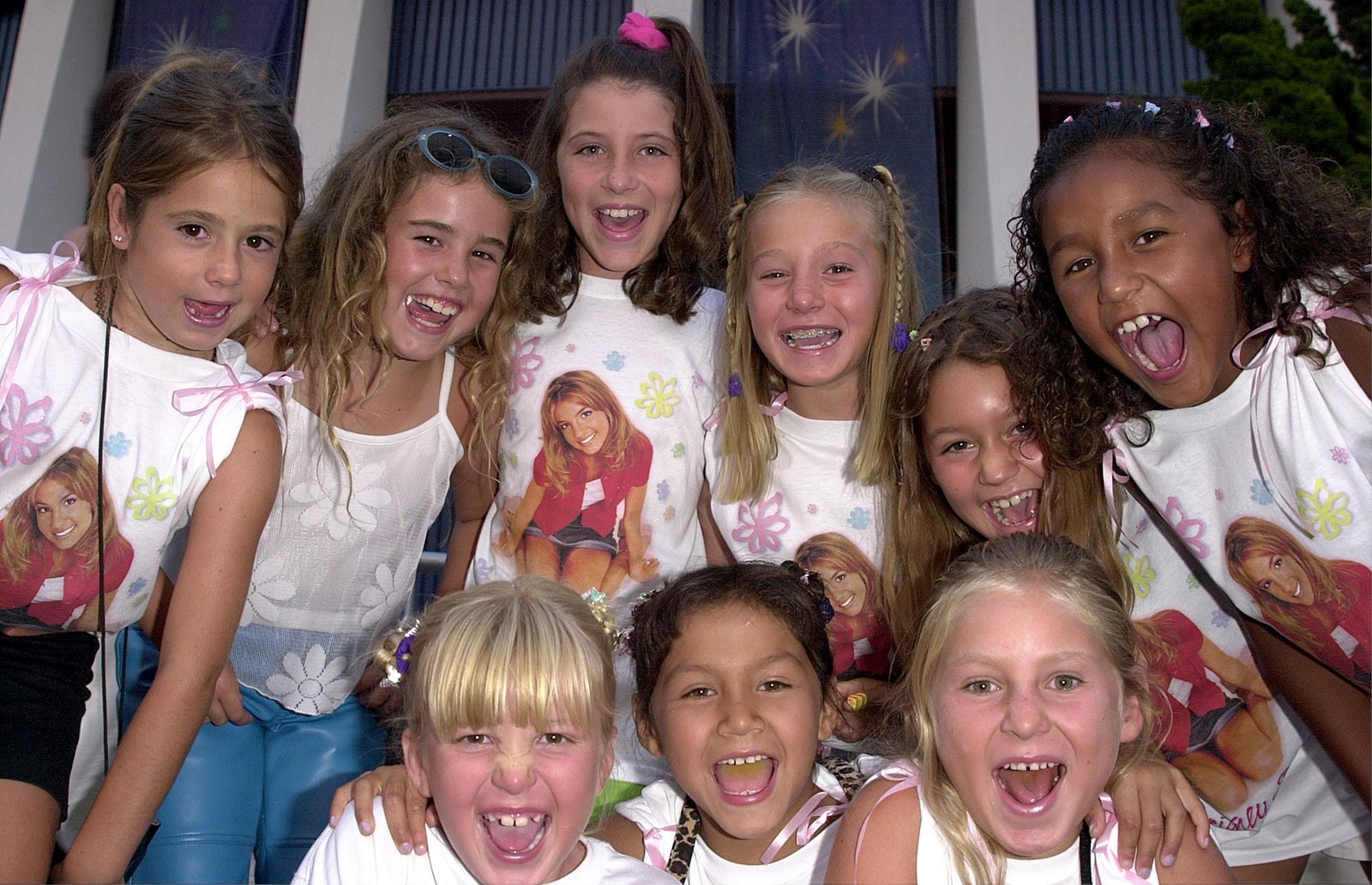 41.
It would be unfortunate to not talk about the Spice Girls.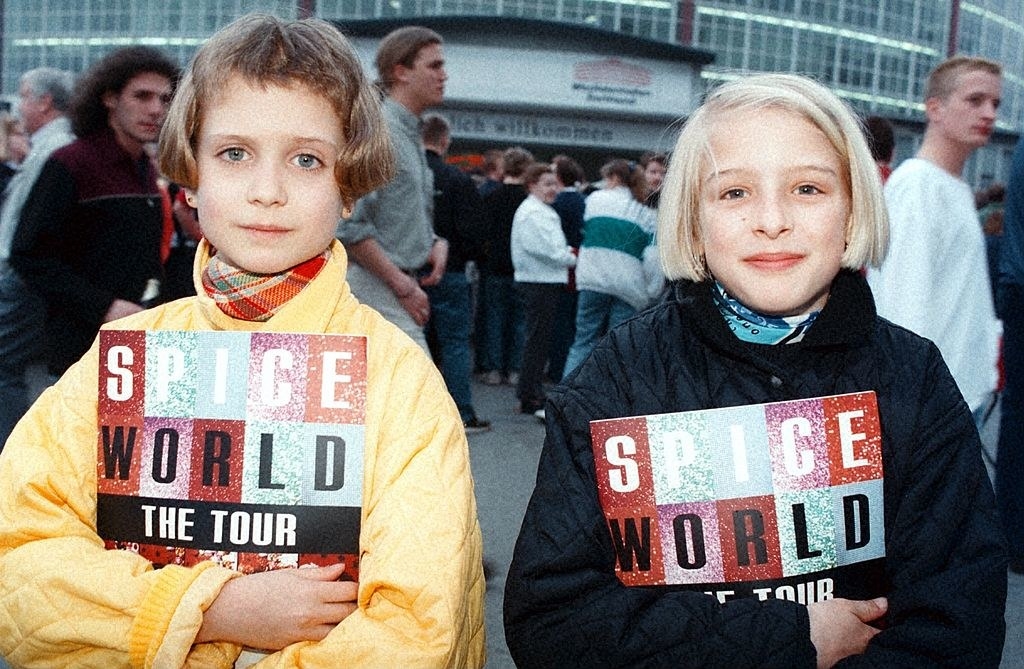 42.
Because everyone, and I mean everyone, was a Spice Girls fan.
43.
From the dolls...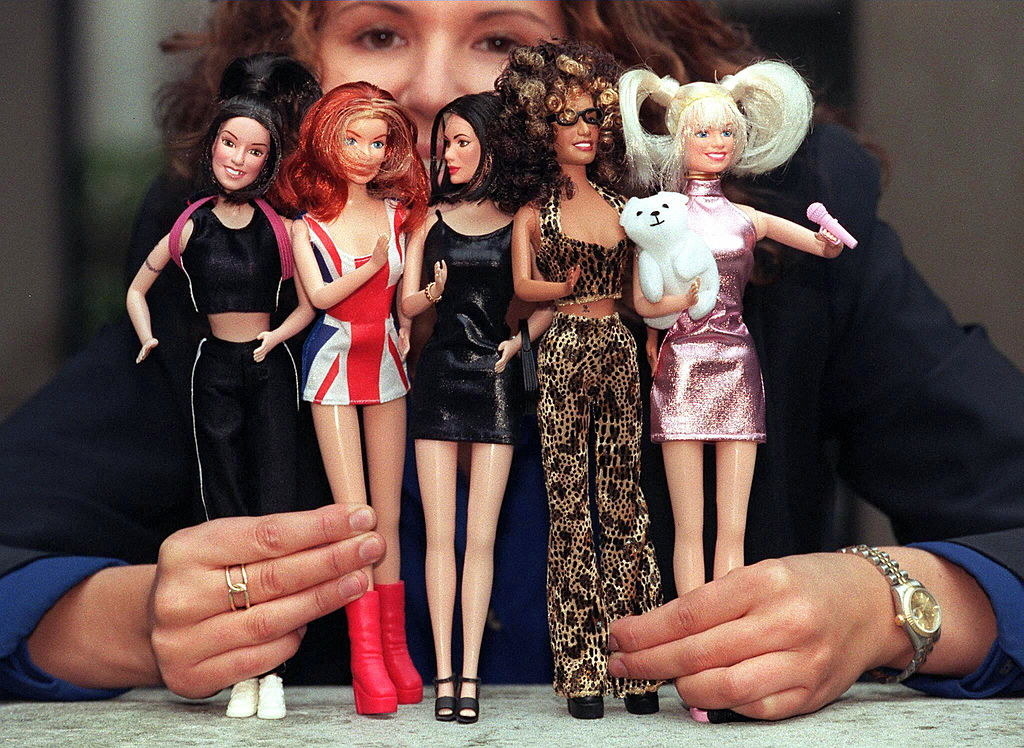 44.
...to lunch boxes and stuffed animals.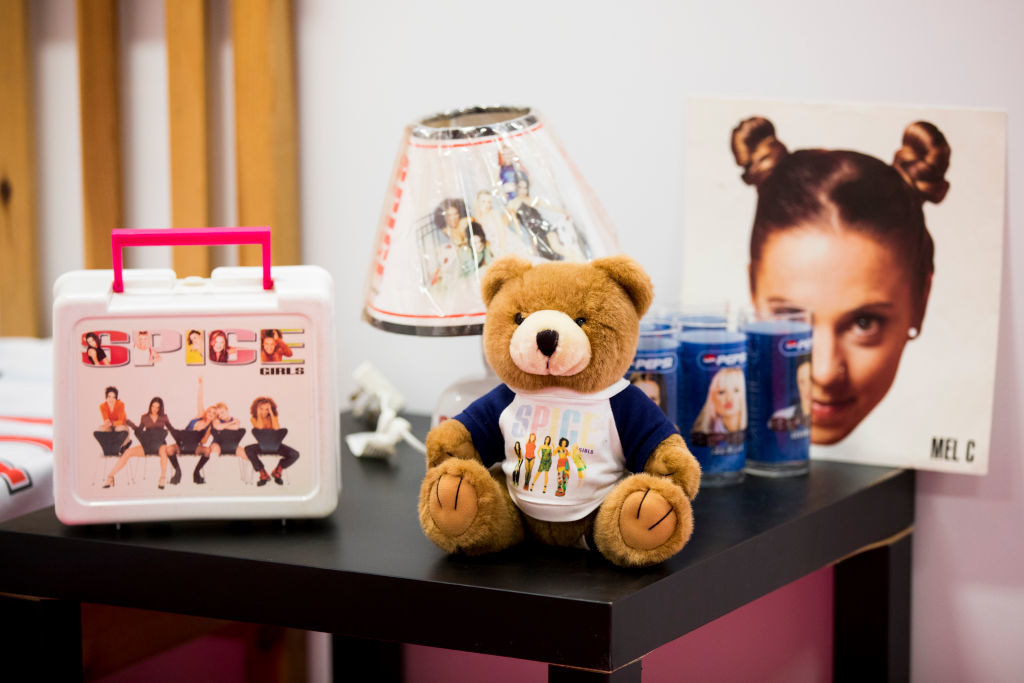 45.
You were either a Scary, Sporty, Ginger, Baby, or Posh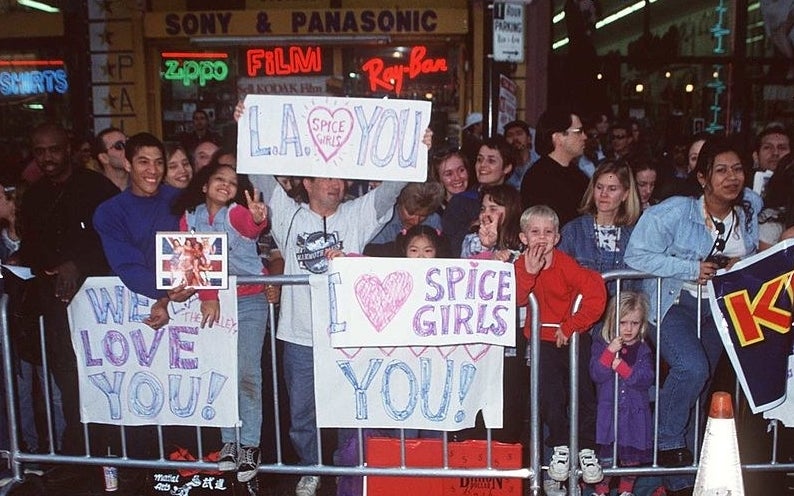 46.
I'm sure everyone reading this remembers exactly where they were when you found out Ginger was leaving the group.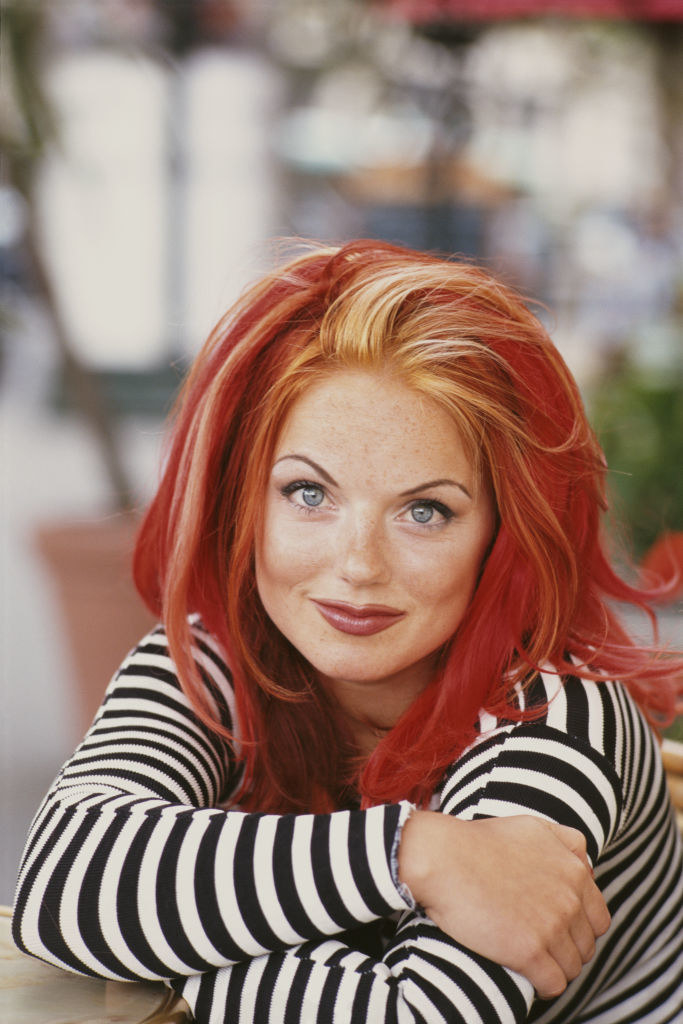 47.
Regardless of who you supported, you were there for their every move.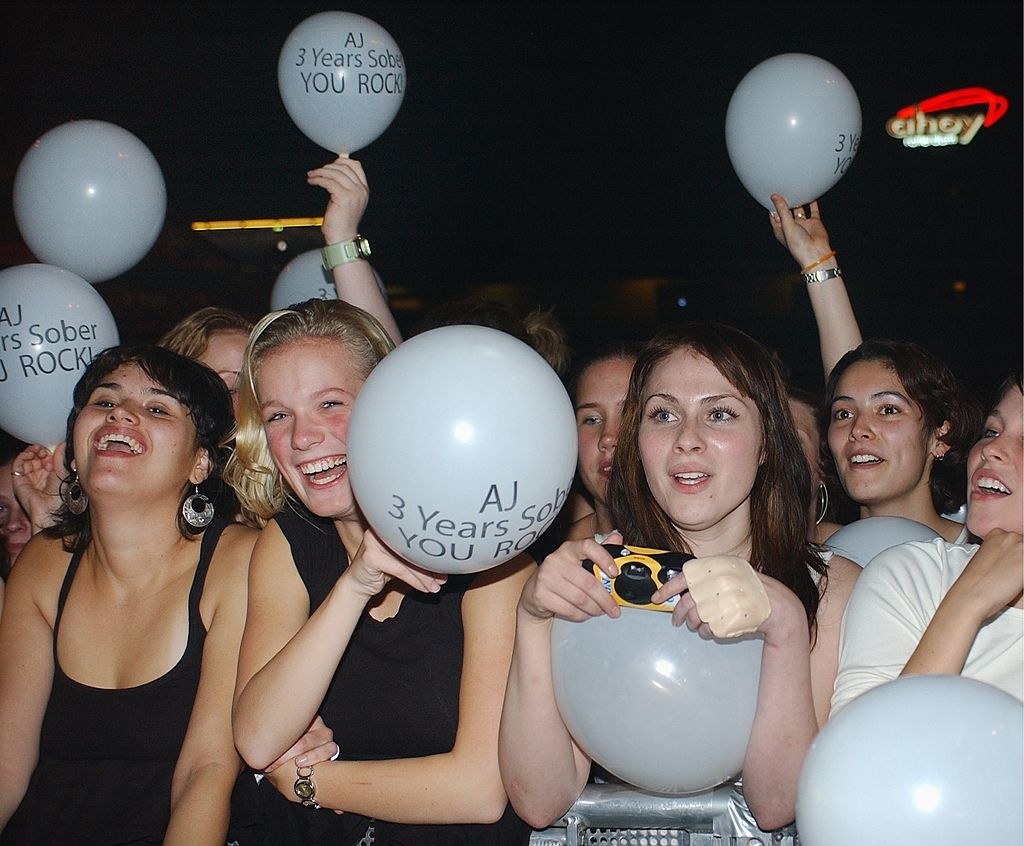 48.
We also have to talk about TRL.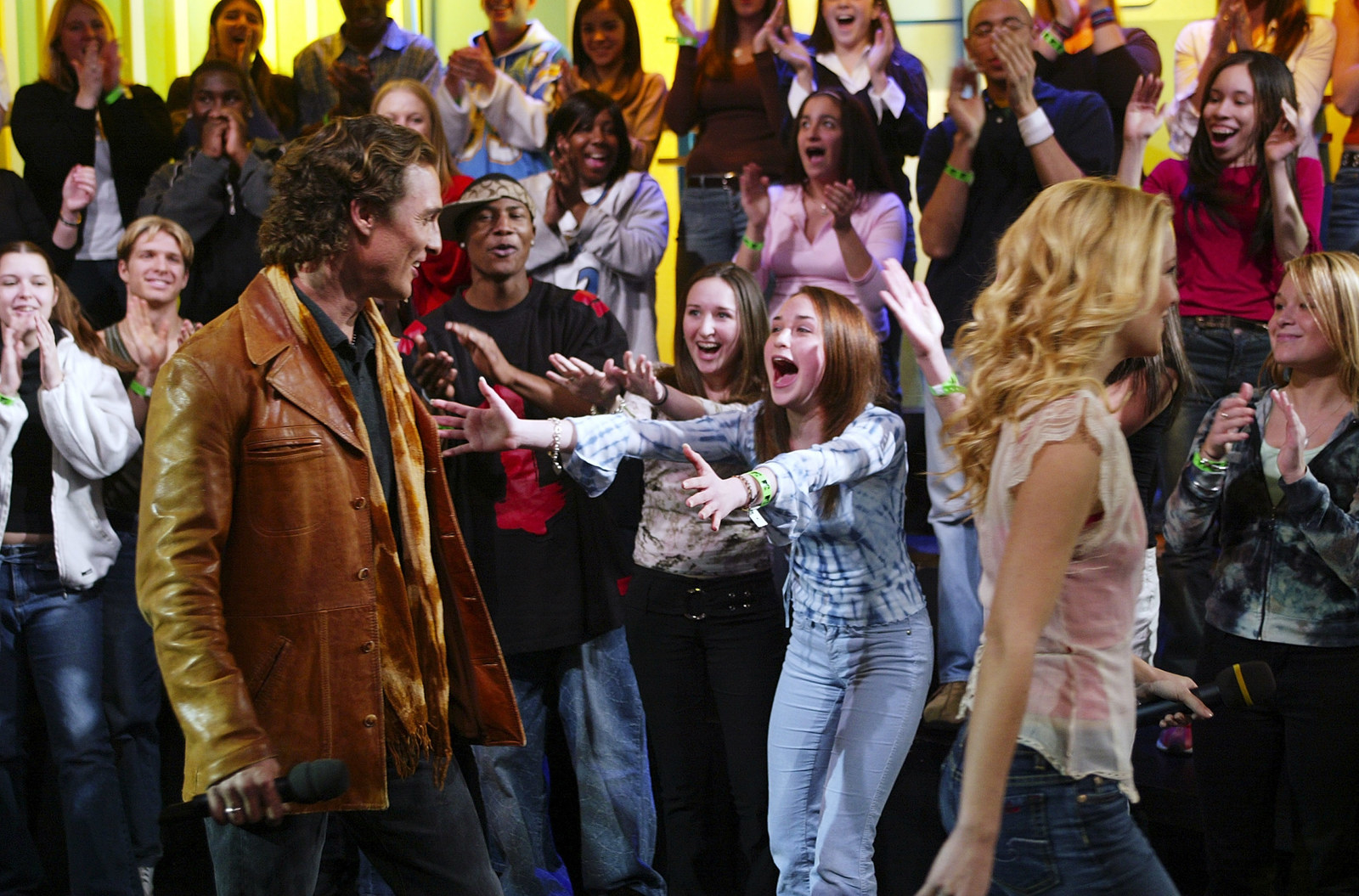 49.
A sacred place.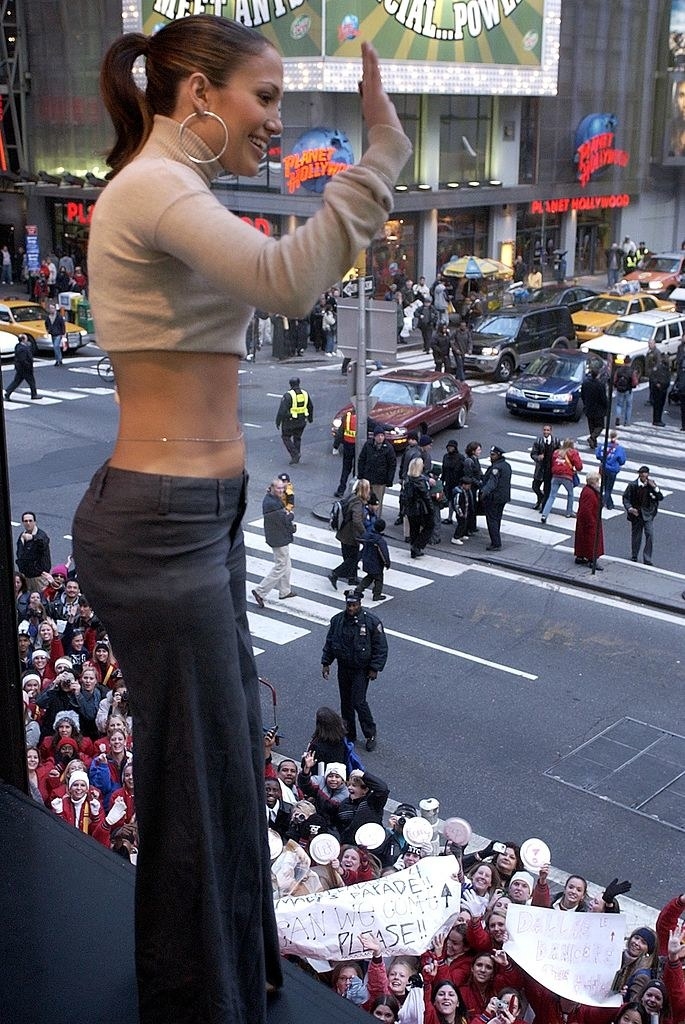 50.
Times Square was the literal center of the fan universe.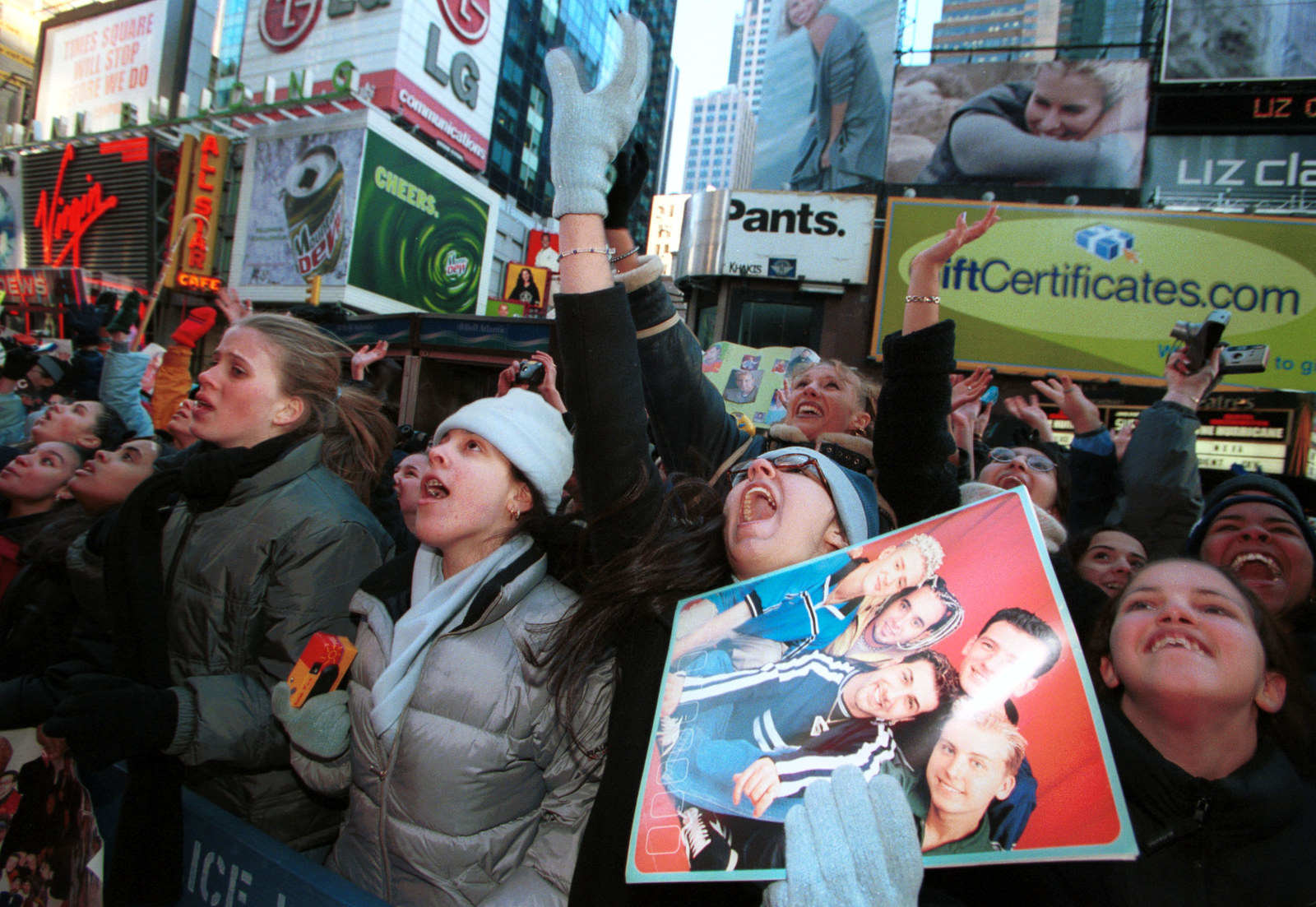 51.
It was everyone's dream to go there...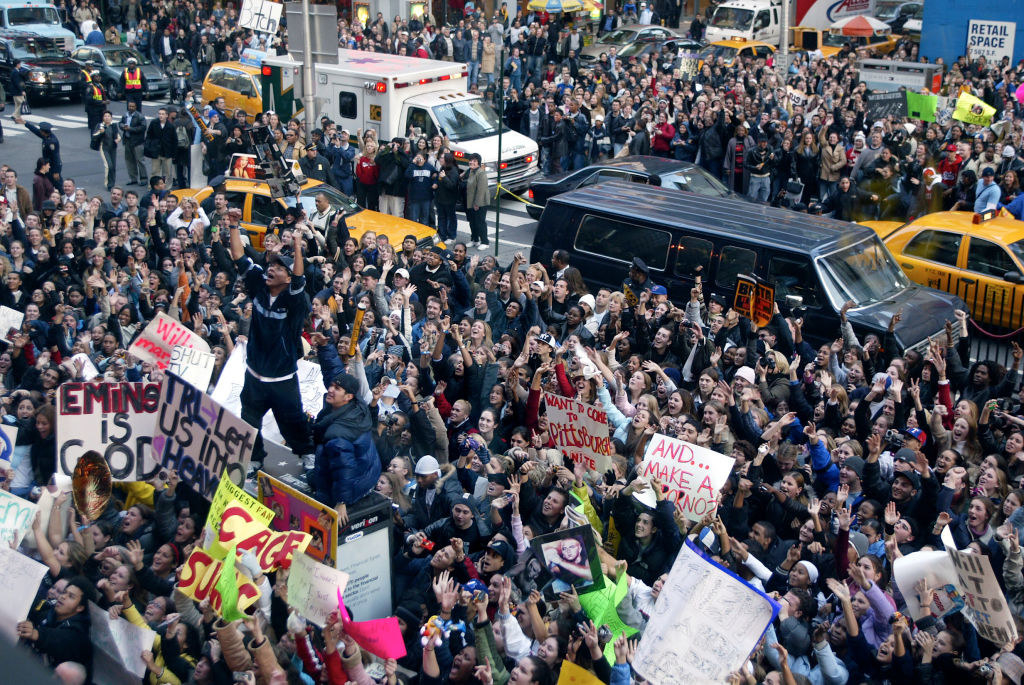 52.
...and to stand in the crowd behind the police barrier begging Carson to come up.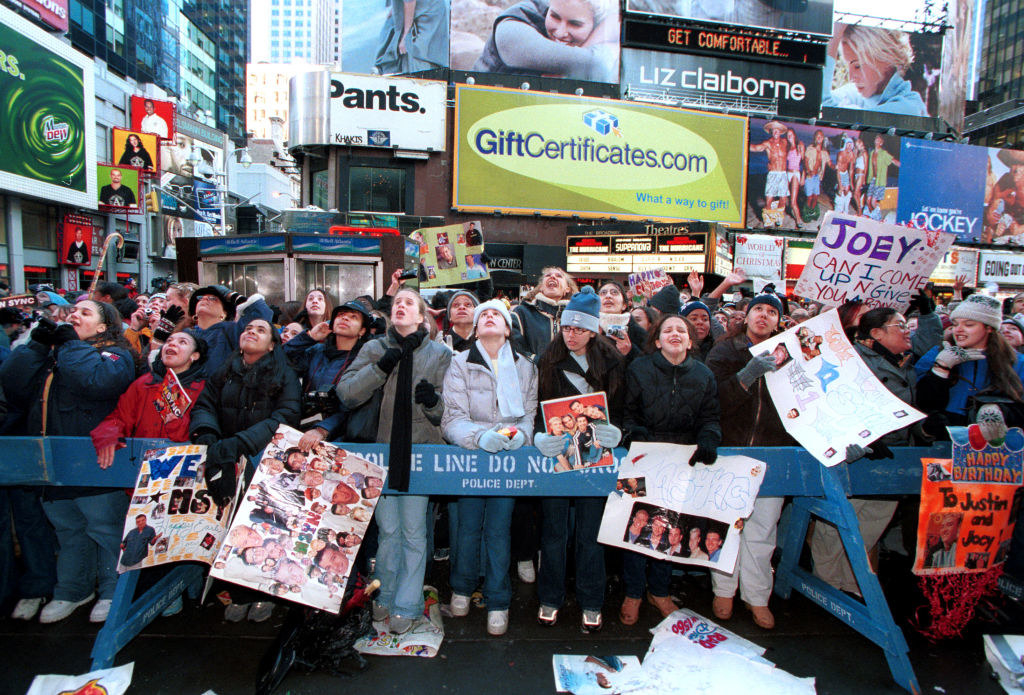 53.
Fans showed up for the good...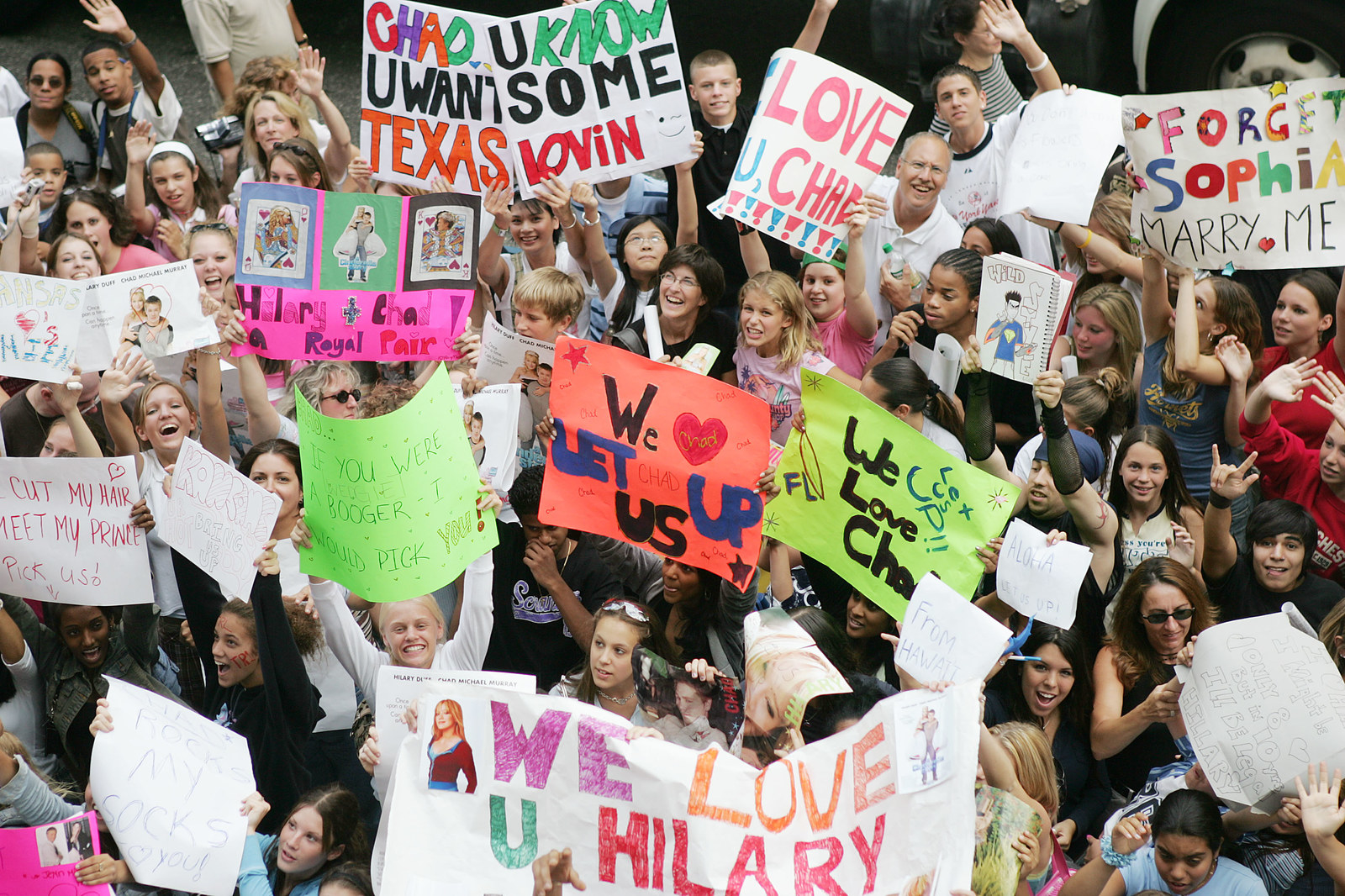 54.
...and for the bad.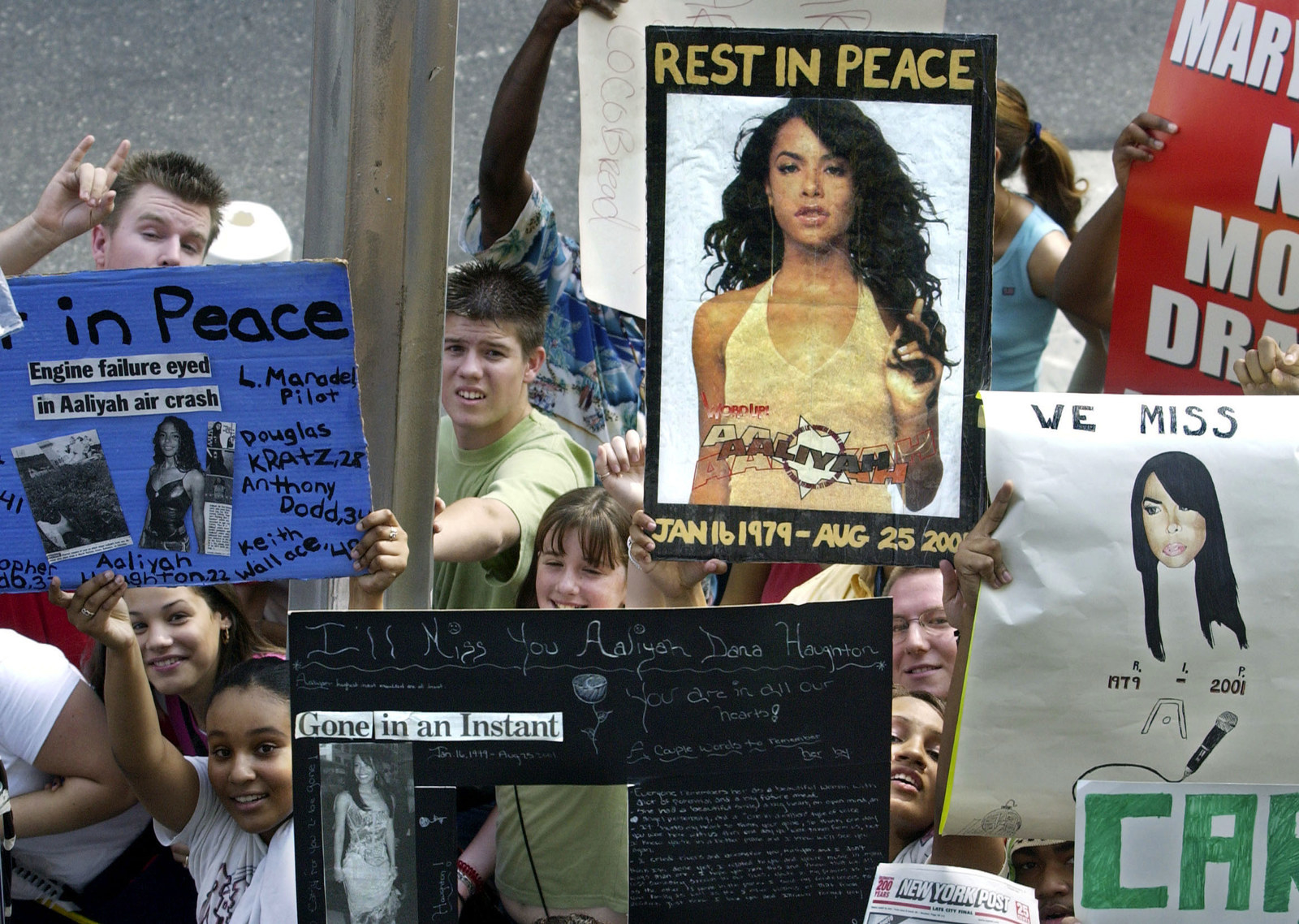 55.
Signs were the main way of getting your favorite celebrity's attention.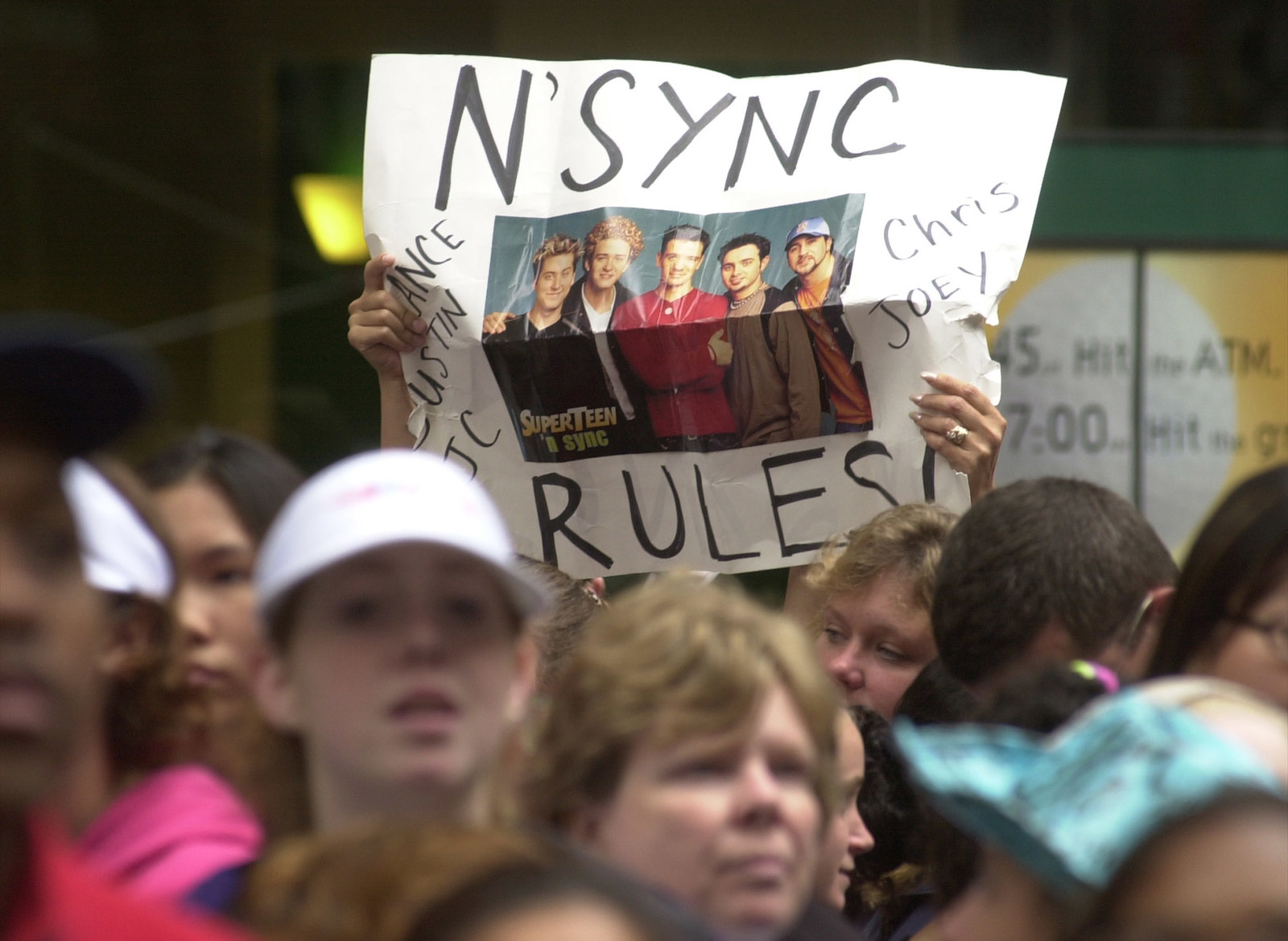 56.
"LET ME UP" —Everyone.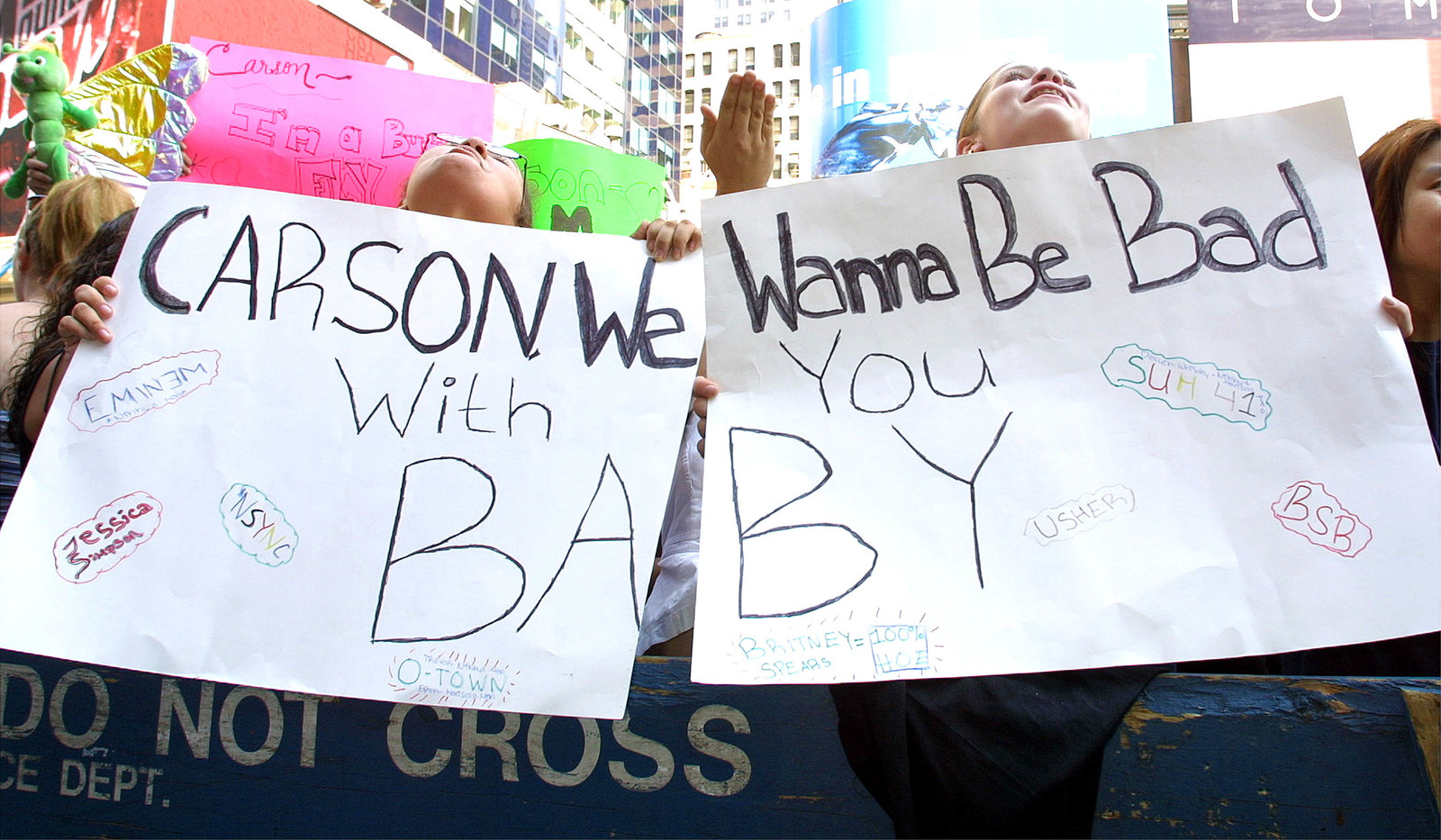 57.
"What's next for Chris's HAIR?"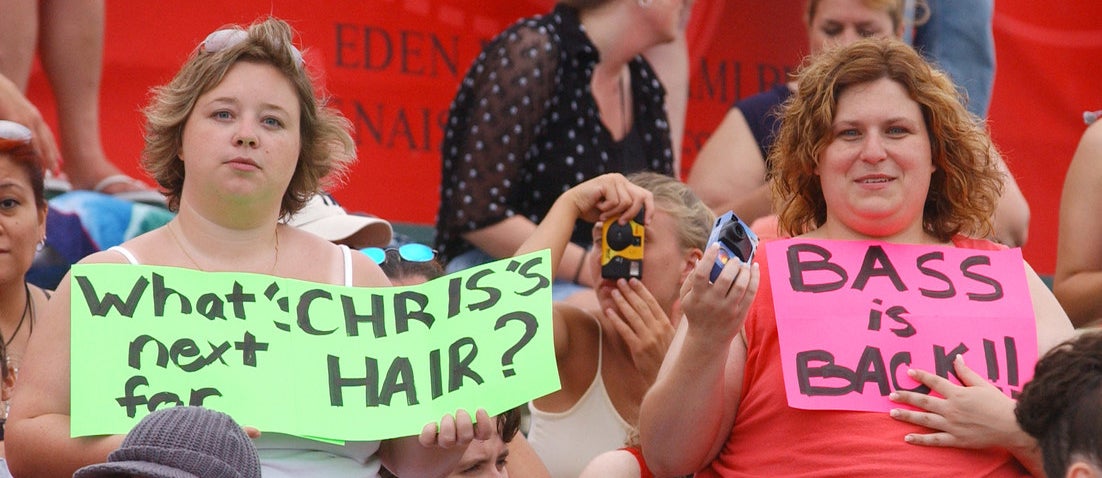 58.
It was *the* fan meeting point.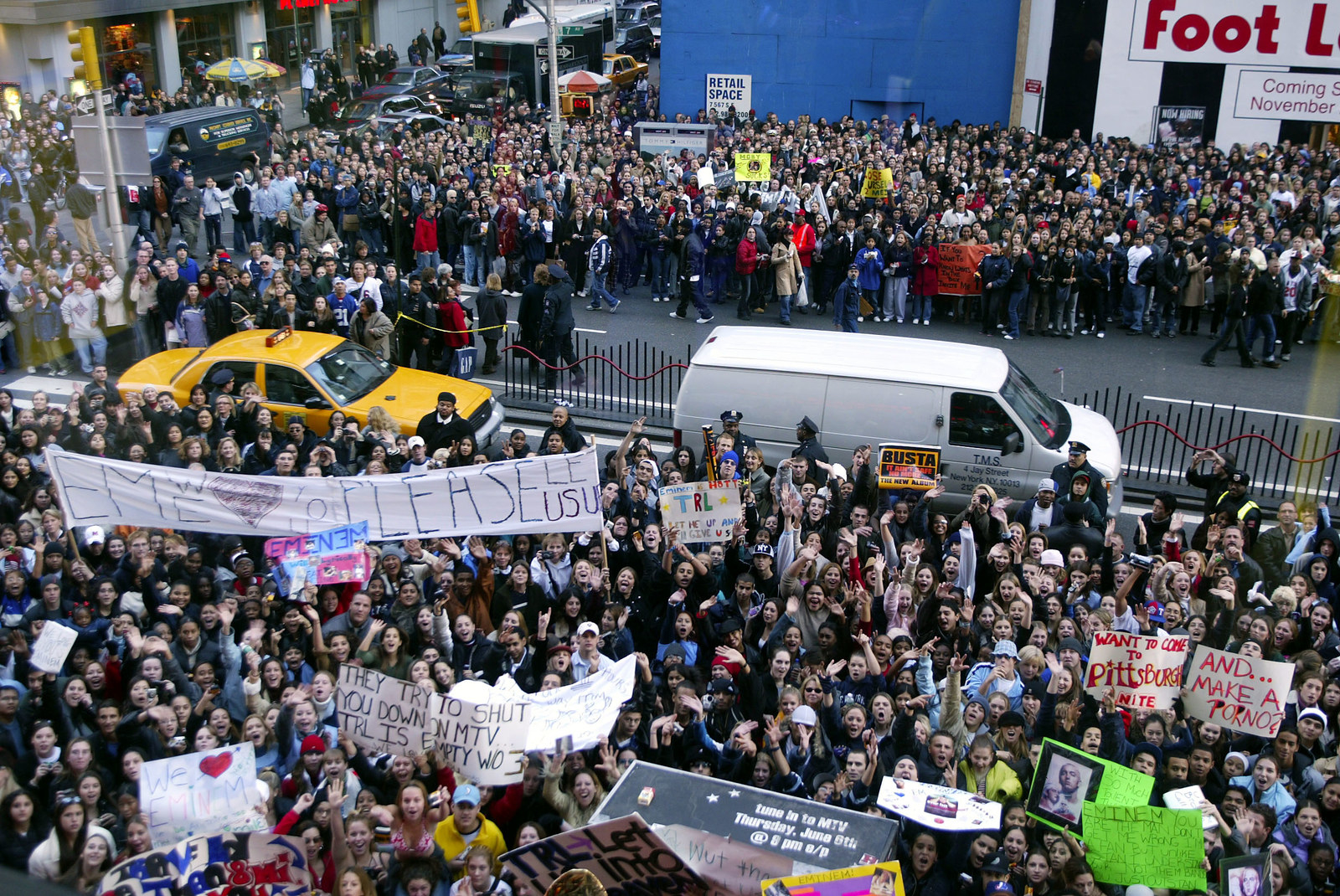 59.
And Times Square routinely had to be shut down whenever one of the big boy bands, emo bands, or rappers would show up.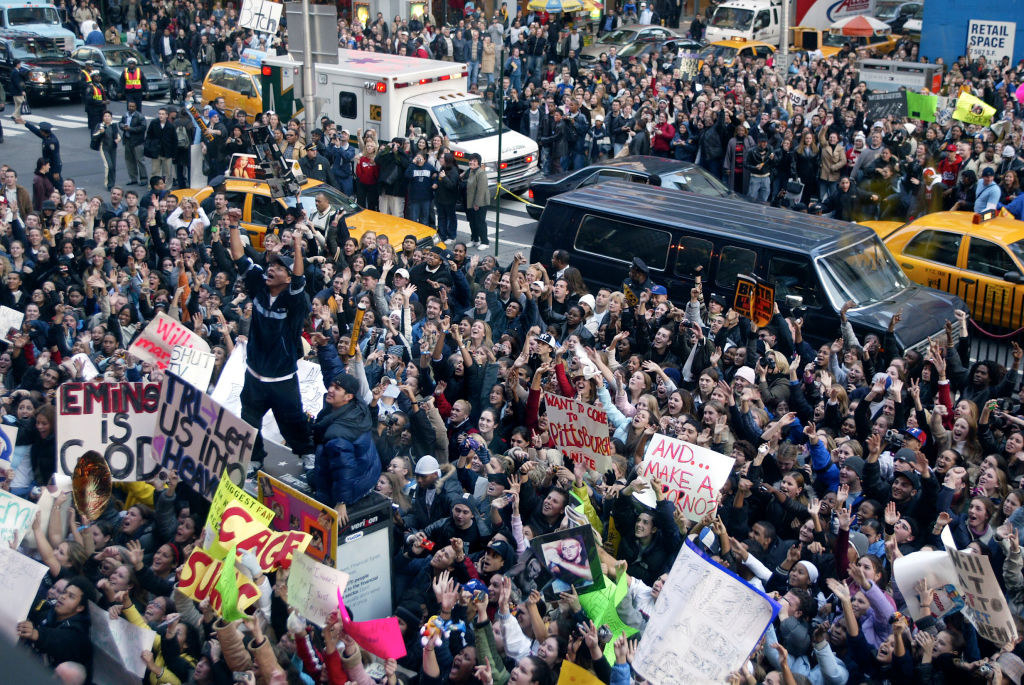 60.
Also, people were just constantly losing their shit there.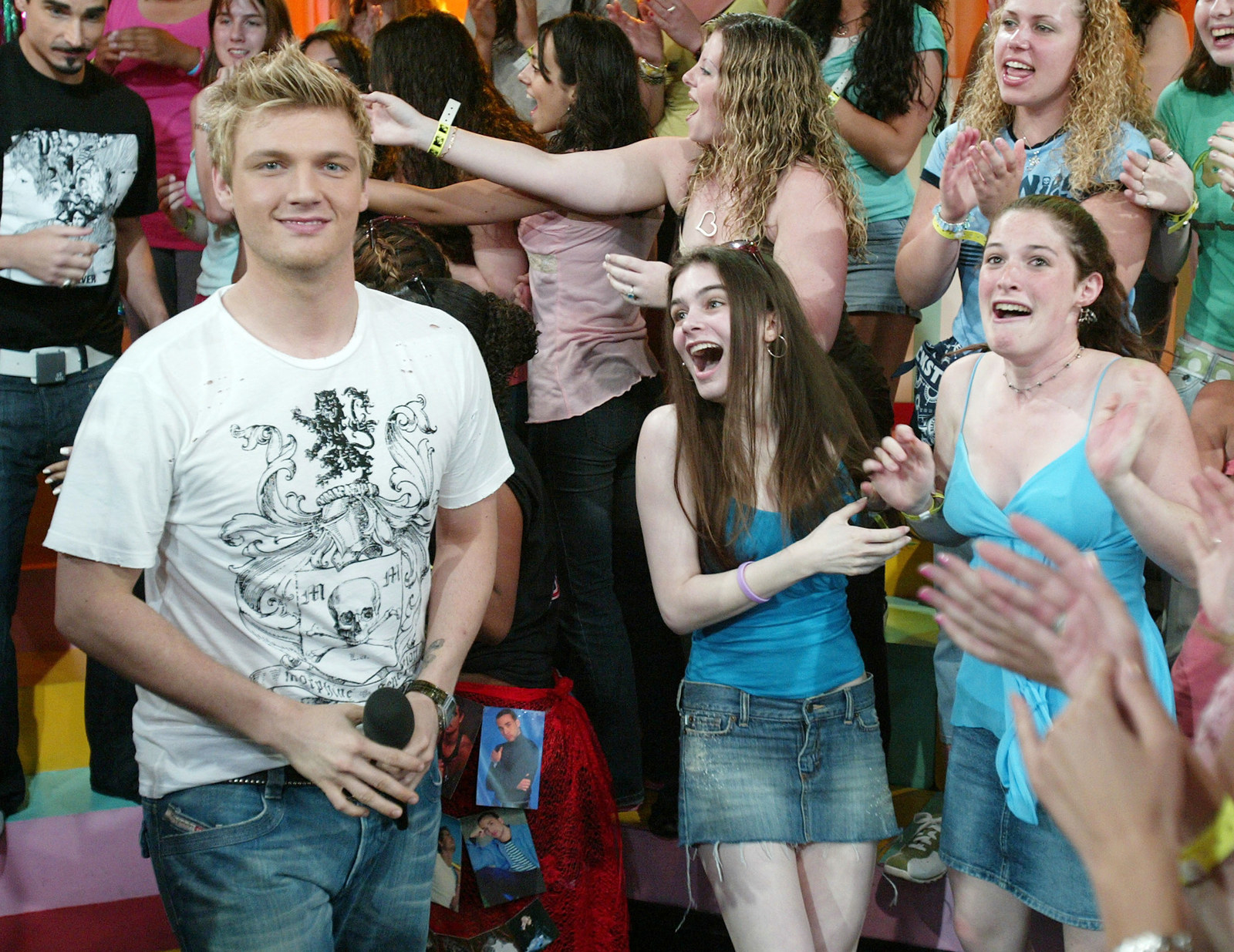 61.
Like, really losing it.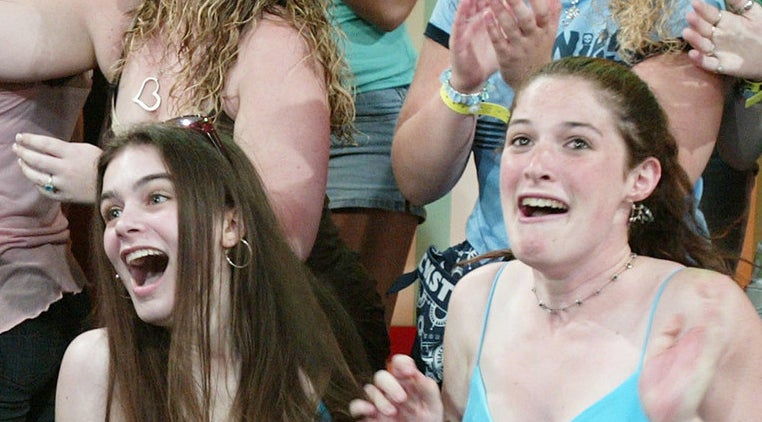 62.
Basically, this is what Stan culture looked like 20 years ago.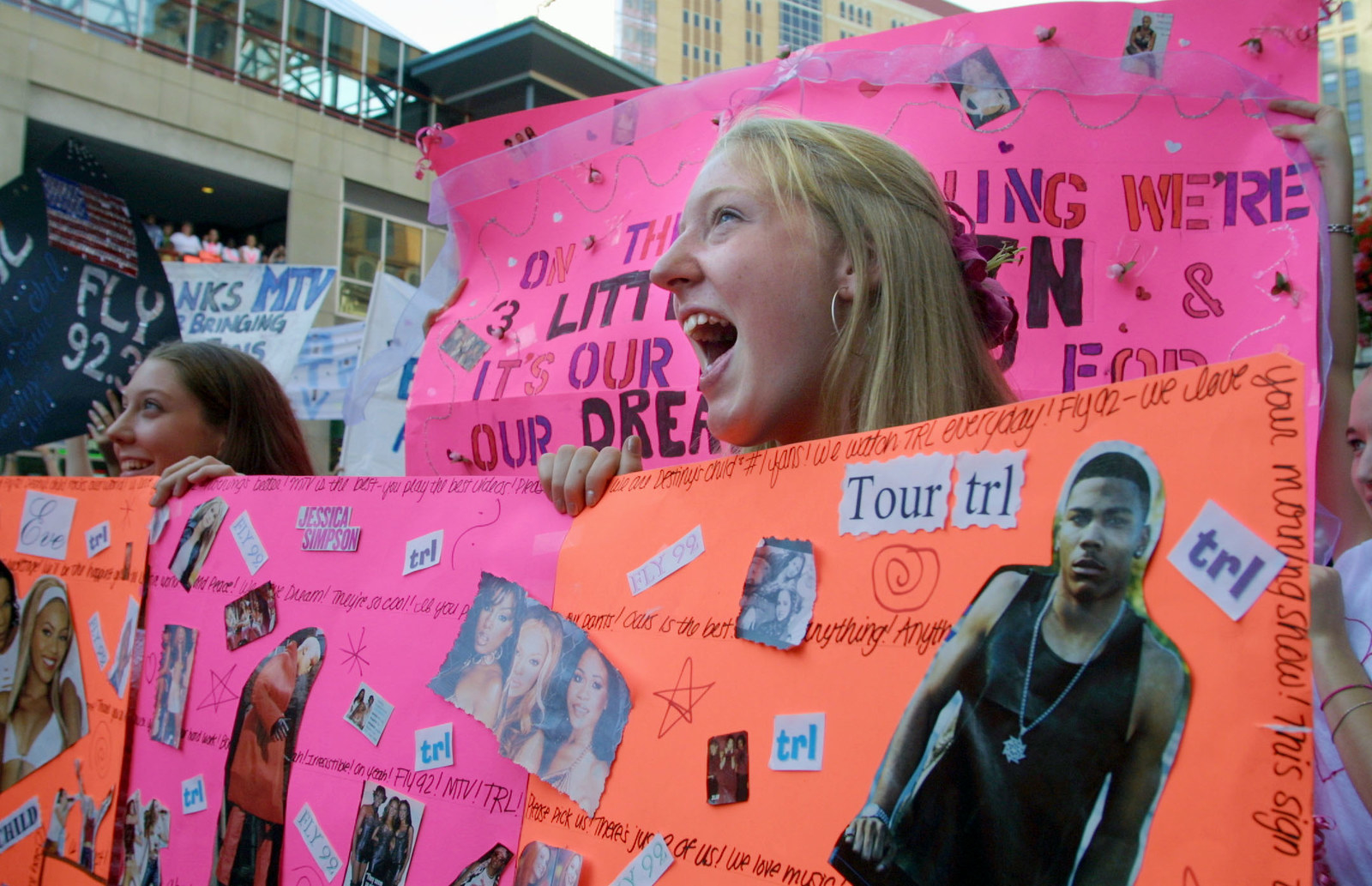 63.
Simpler times.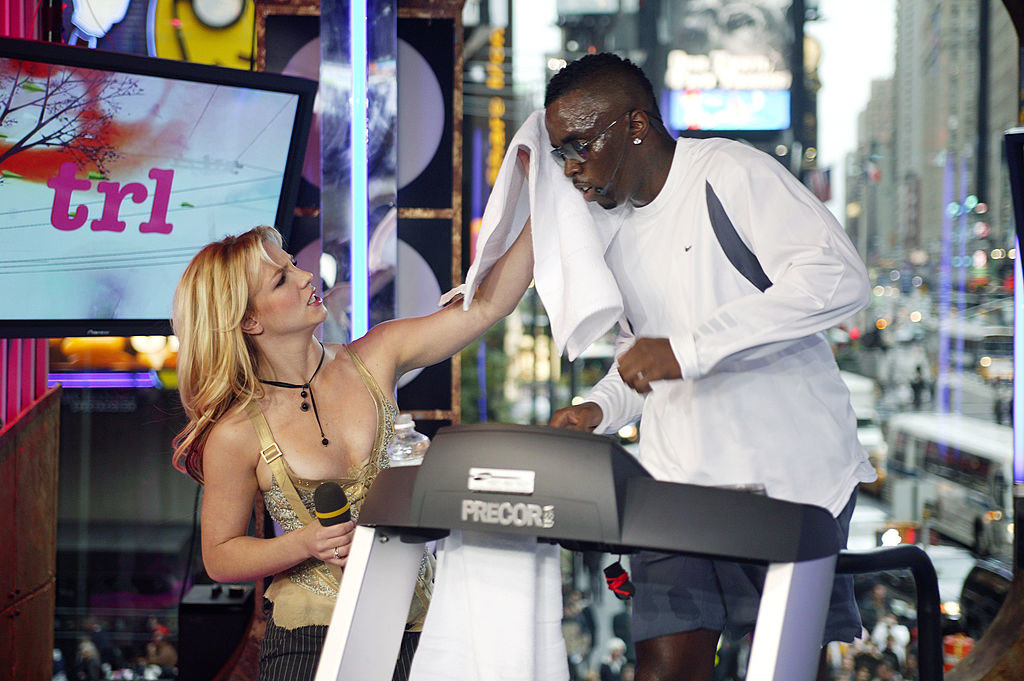 64.
To sum it up, everything was better then because there was no Twitter or Instagram and everyone wasn't so annoying blah blah blah I'm going to shut the hell up because we're old now.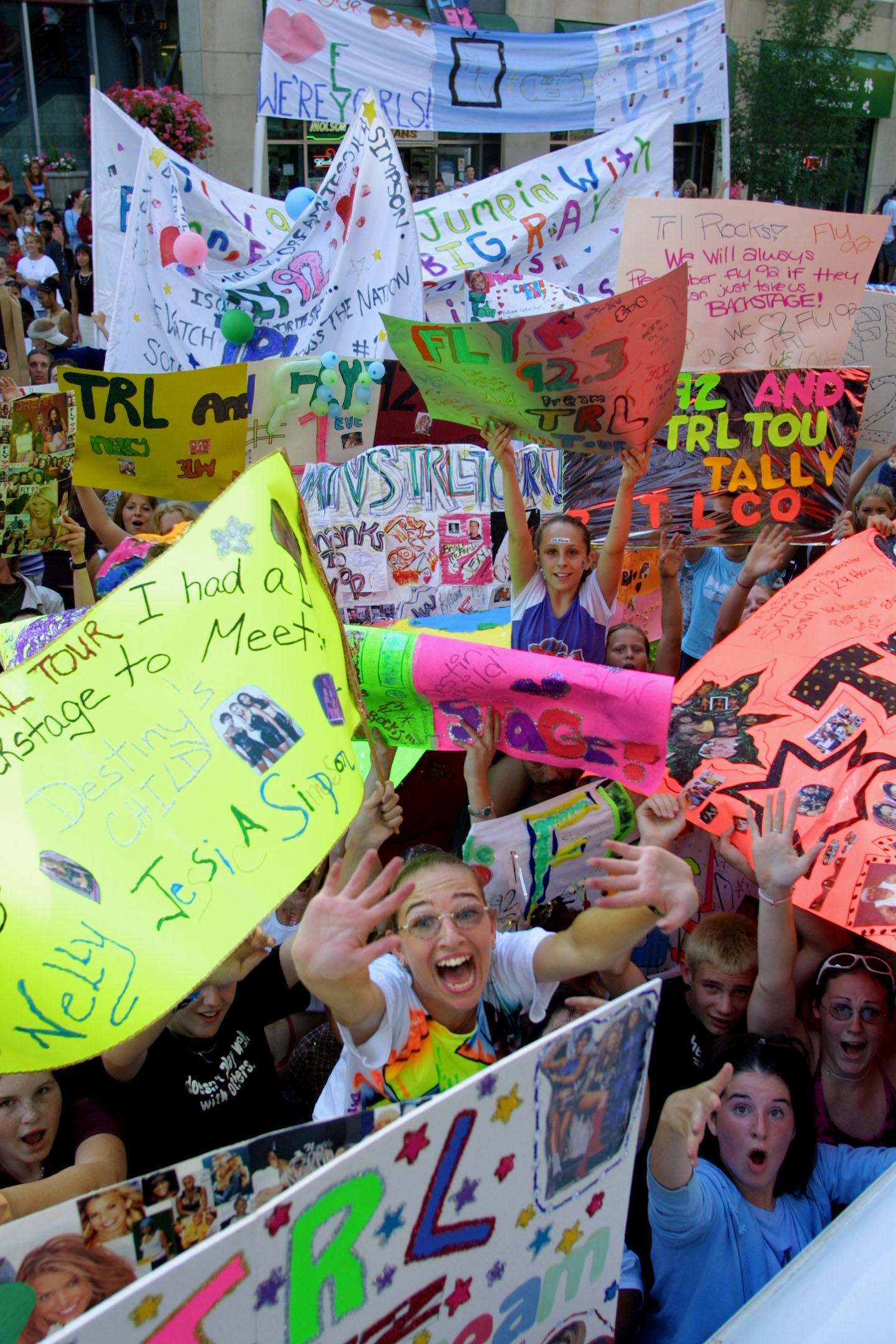 65.
Bye bye.