Introducing GAYchella: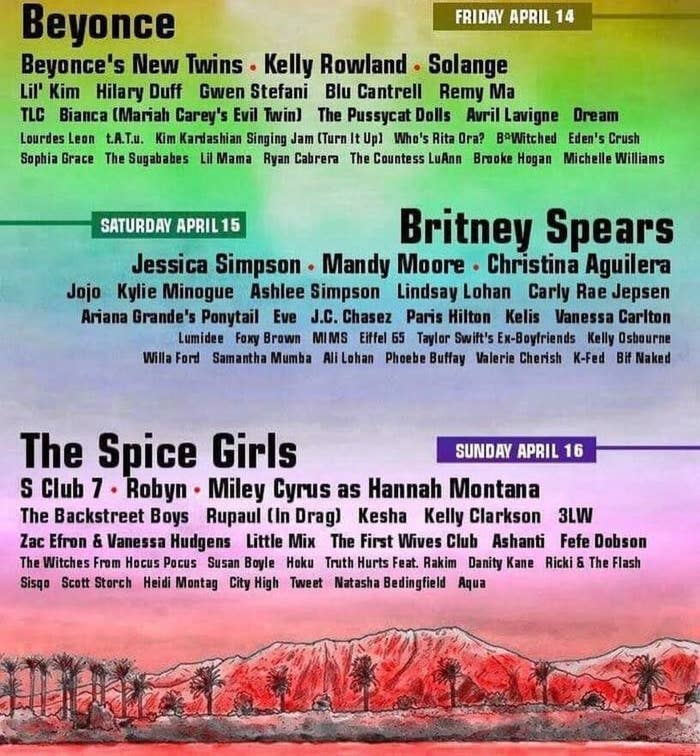 Wow. OK. *Irish accent for no reason* That's mighty gay! Let's unpack this.
Day 1:

Not only do we have Beyoncé and her spawn, but we also have Kim Kardashian exclusively singing "Jam (Turn It Up)" PLUS "About Us" and reality TV star, Brooke Hogan! The "Who is Rita Ora?" stage could be truly eye-opening.
Day 2 is even better:

Yes, we have Godney Eugene as a headliner. Iconic. But also there's Jessica Simpson, MANDY FUCKING MOORE, and Lumidee! Please note Phoebe Buffay and Valerie Cherish, too. I'm choking.
Day 3 is the grand finale:
Yes, sweaties! You read that correctly: Rupaul IN DRAG, Miley AS Hannah Montana, the witches from Hocus Pocus, AND HOKU!
In a time where the nation is divided, this is something we can get behind.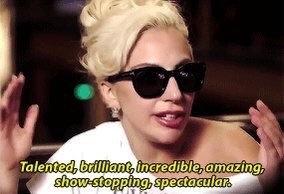 Now, in conclusion, here are some recommendations for next year's Gaychella lineup:
Paolo & Isabella from the Lizzie McGuire movie
Reba McEntire as "Fancy"
Trisha Paytas crying
Nelly Furtado singing only music from her album "Loose"
Ashley Tisdale
A*Teens reunion
Savage Garden
2 hours of Mariah Carey saying she doesn't know people
The Unsinkable Molly Brown
Shanice
Music from the TV soundtrack, "Pure Moods"
Jewel
The return of Paula Cole
Eve
Aly & AJ
The Next bus
A silent disco except it's just a room with the blacklight from Room Raiders
Cassie
Kimberly Locke
Tweet
Hot Sundae (Kelly, Lisa, and Jessy from "Saved By The Bell")
Skye Sweetnam
Cheyenne (from that MTV show)
Frankee (of F.U.R.B. fame)
BBMak
Ricki Lake
Stacie Orrico
The cast of Temptation Island
Blaque
Blink 182 nude
AND
A special appearance from Ikaika from "Making The Band"