1.
The other day Chris Evans revealed something I never noticed about him before.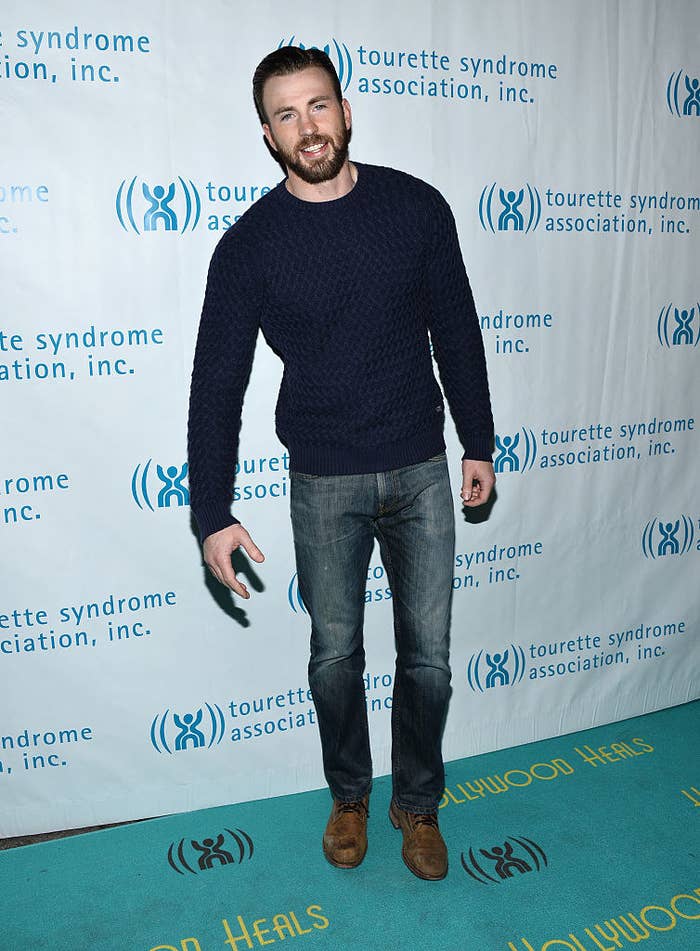 2.
After his Disney photoshop scandal, the actor revealed he has a "very disciplined" pose.
3.
And by "disciplined pose," he means he doesn't ever know what to do with his hands.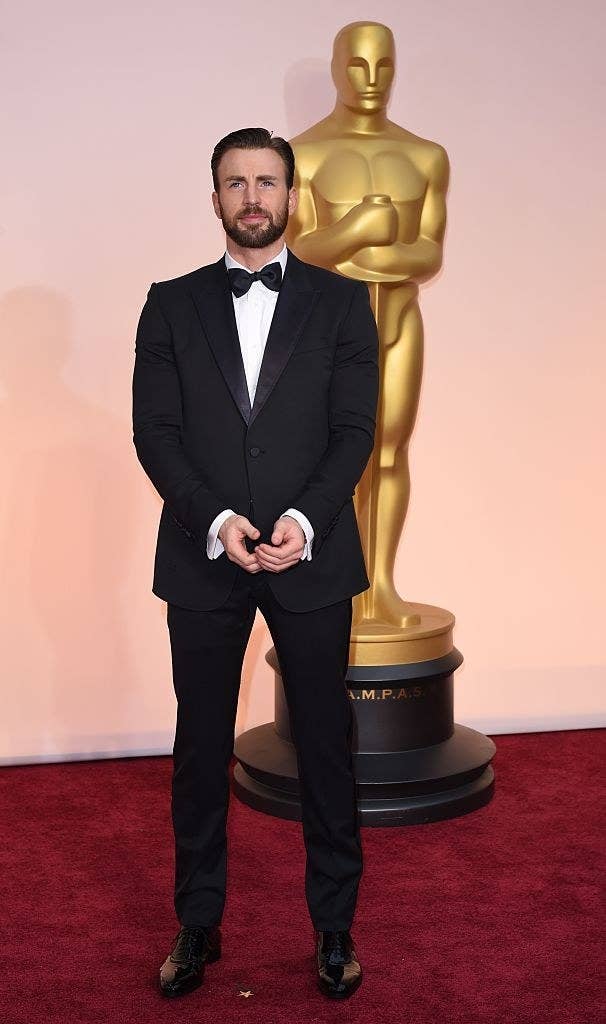 4.
Judging from his 20 years of red carpet pictures, it's VERY obvious.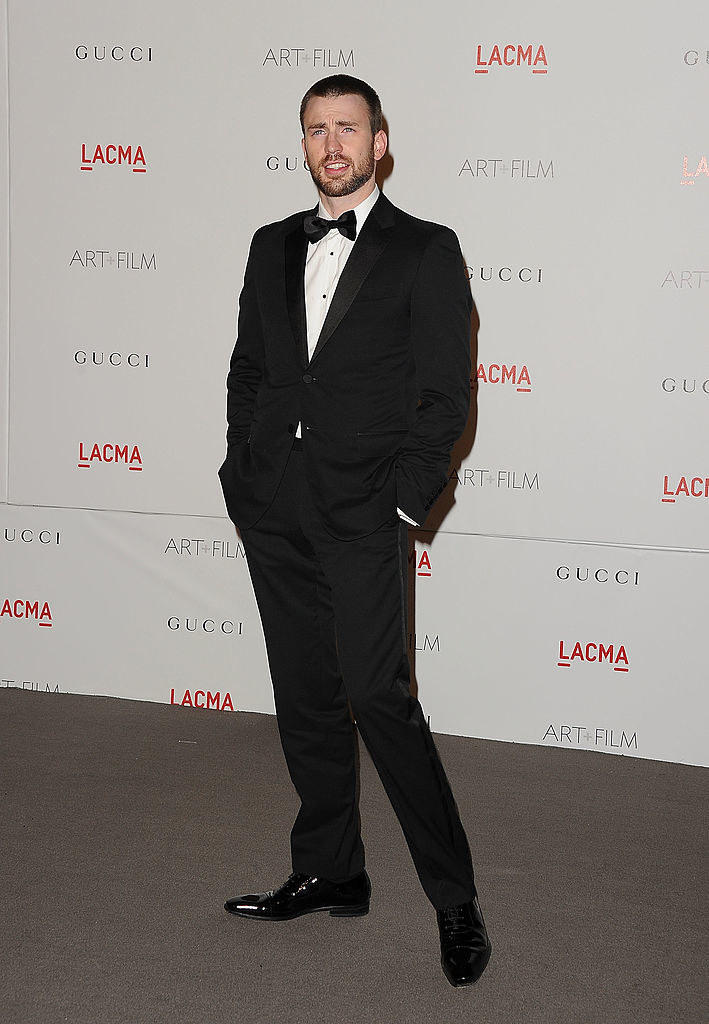 5.
Like, it's actually adorable and endearing.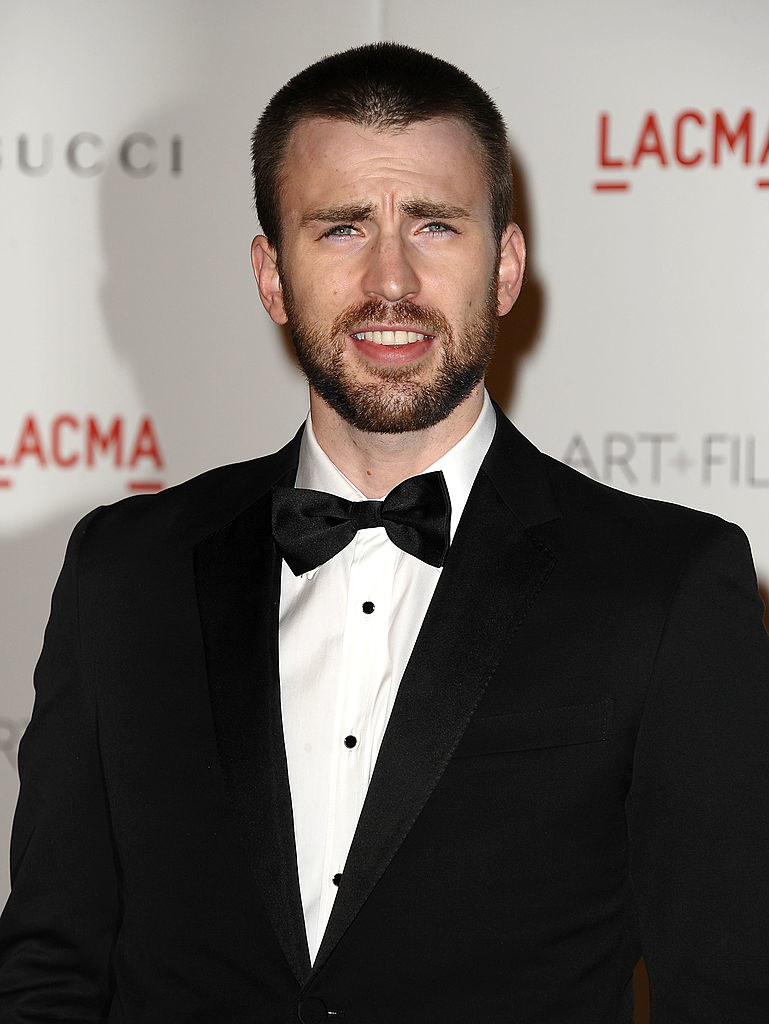 6.
Really, it's cute!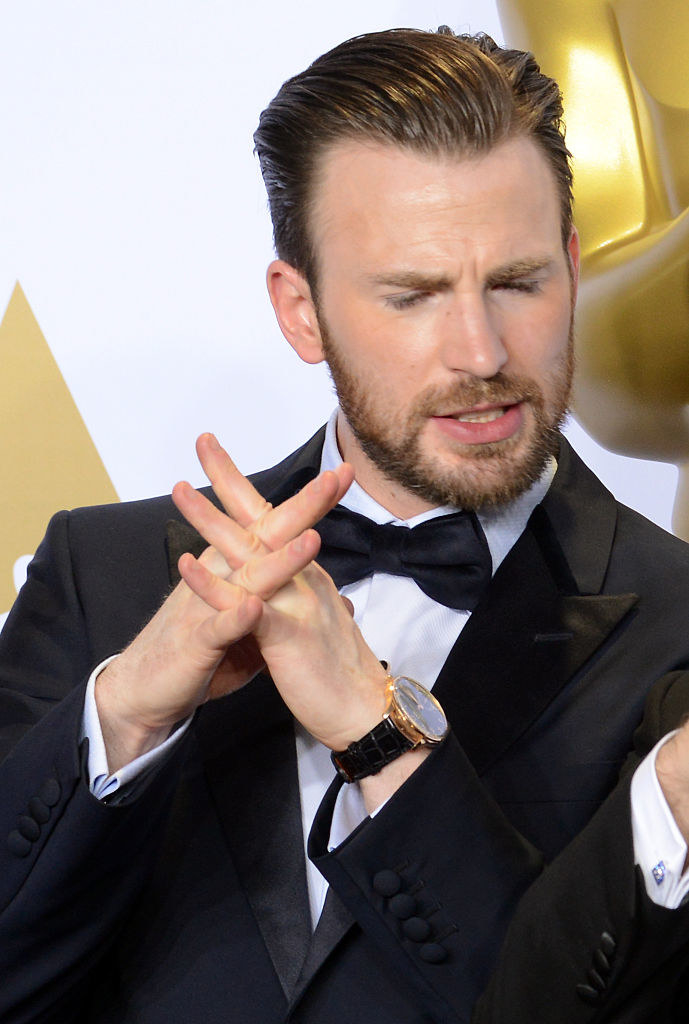 7.
Those limbs are just dangling there.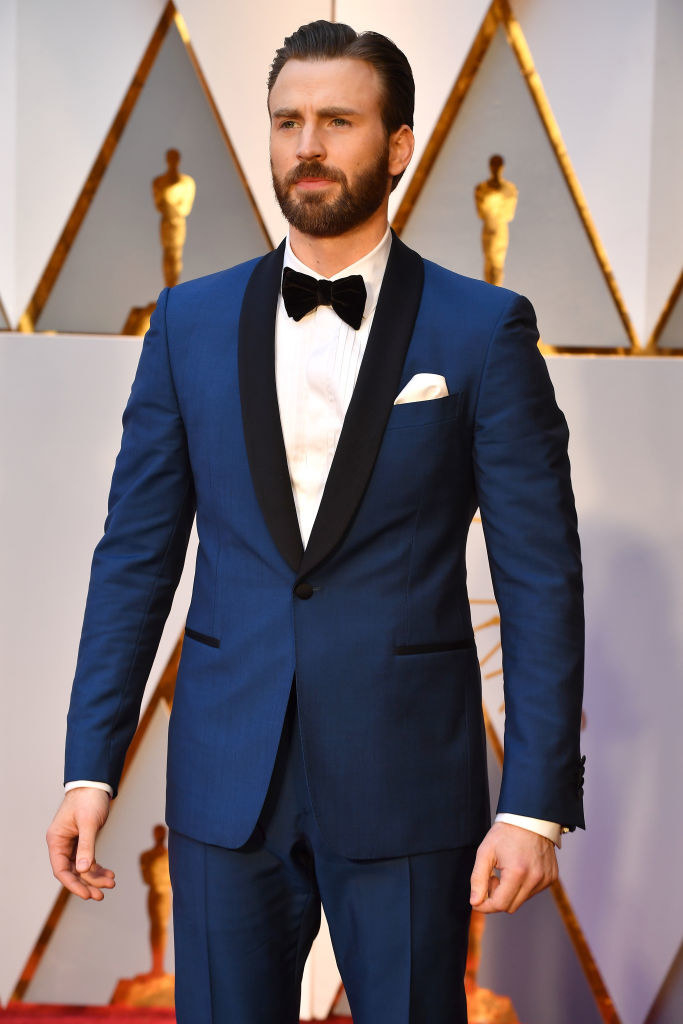 8.
Even this picture with his actual hands is awkward!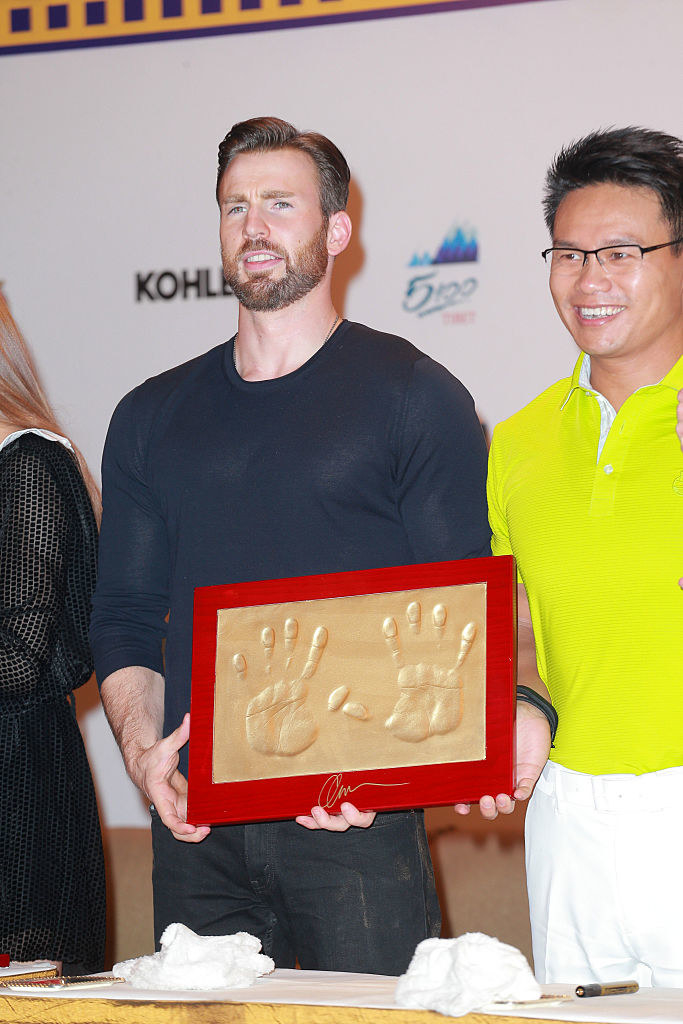 Now, let's REALLY get into it...
9.
From my photo research, Chris has two poses.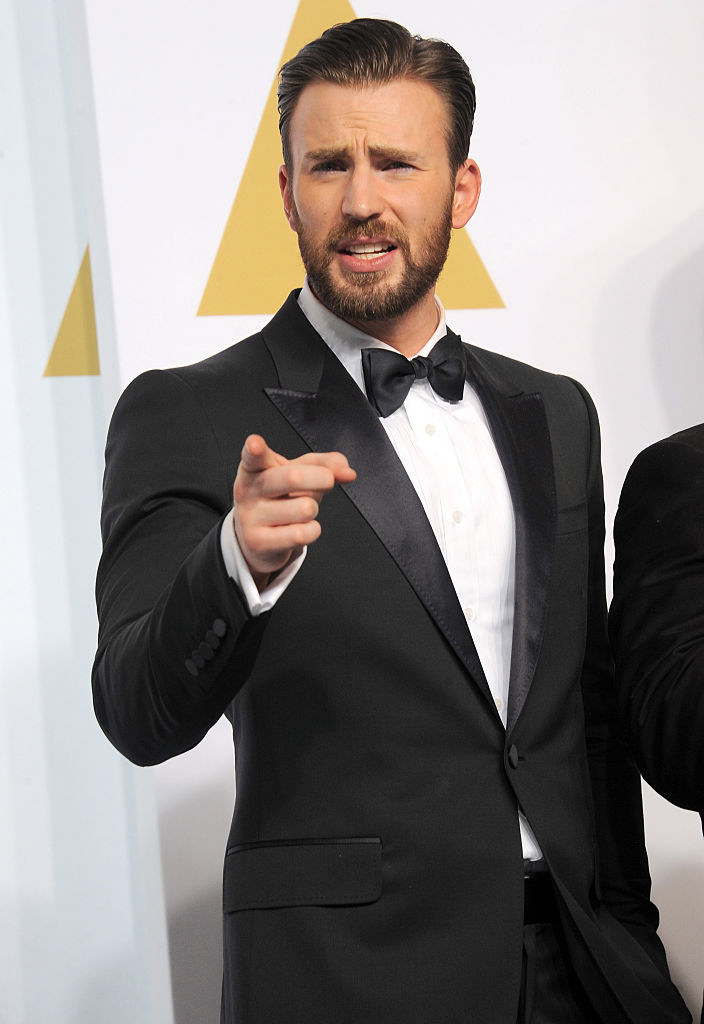 10.
The "finger point."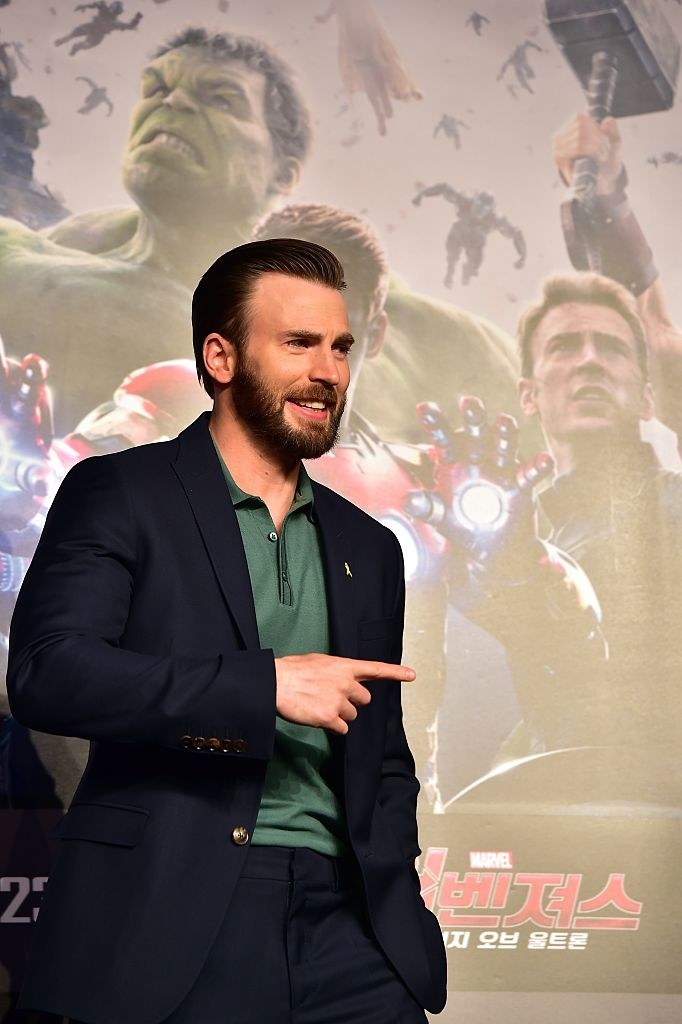 11.
Which he sprinkles gingerly into his pose "routine."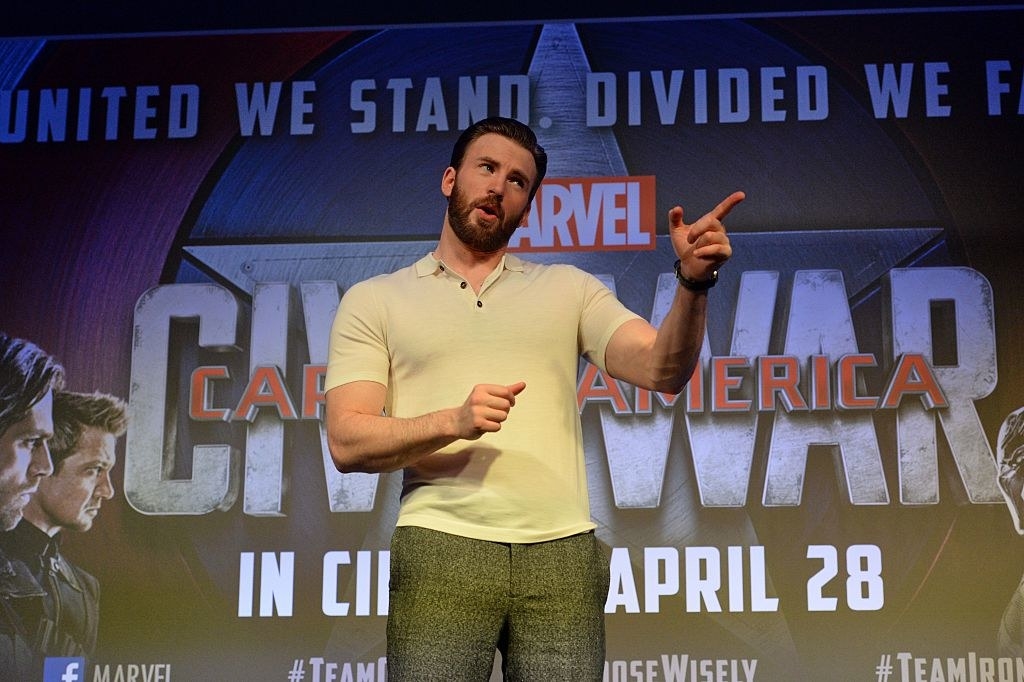 12.
But mostly, like 99% of the time, it's the straight-up "hands in pocket."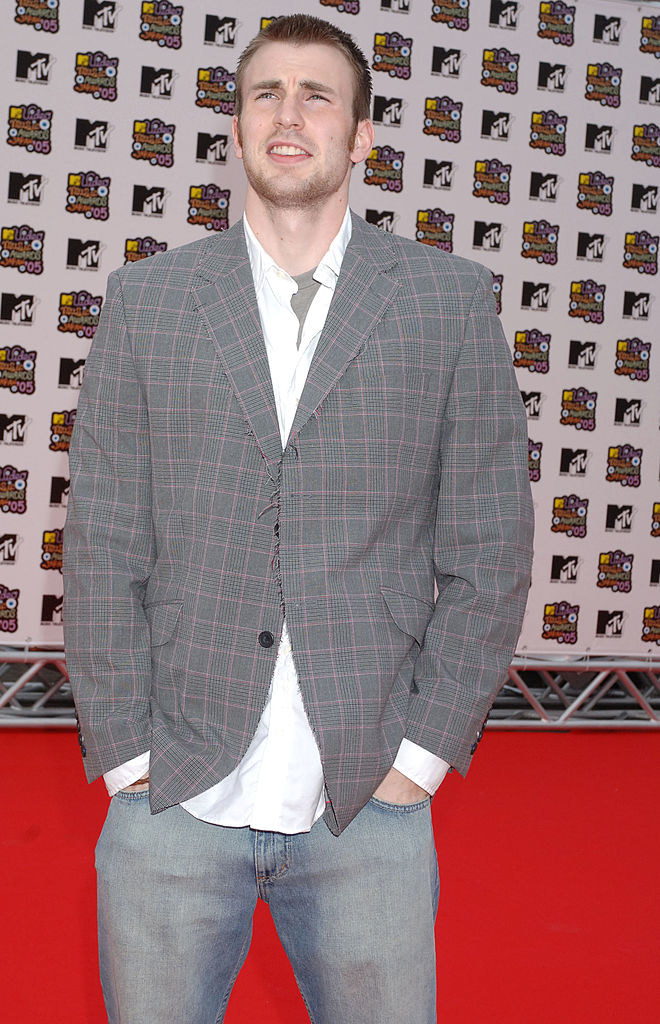 13.
He's been doing it forever.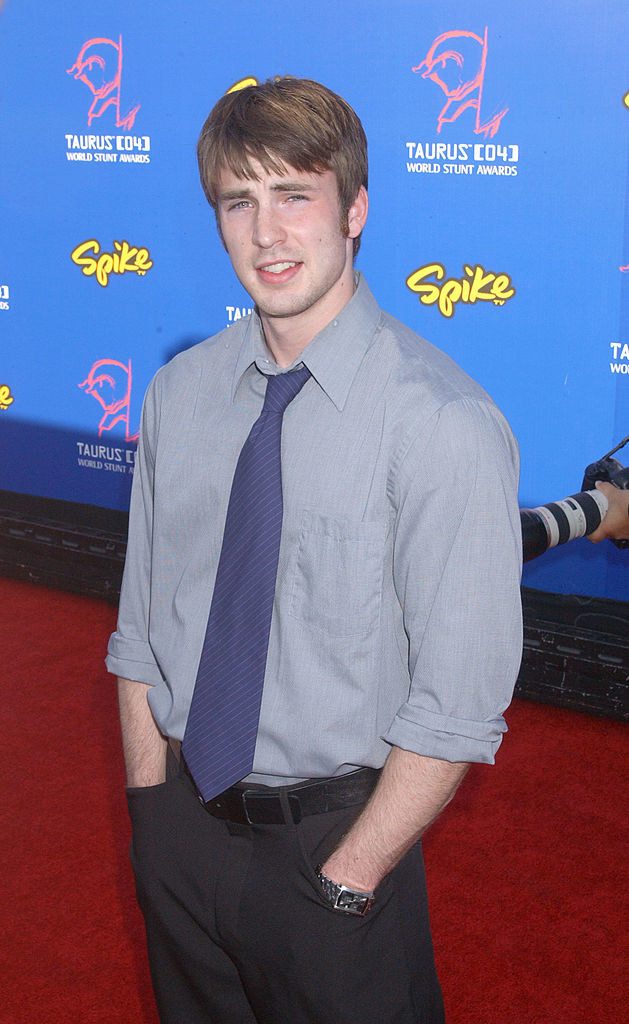 14.
The first red carpet pictures of him are actually from back when he dated Jessica Biel and feature pocketed hands: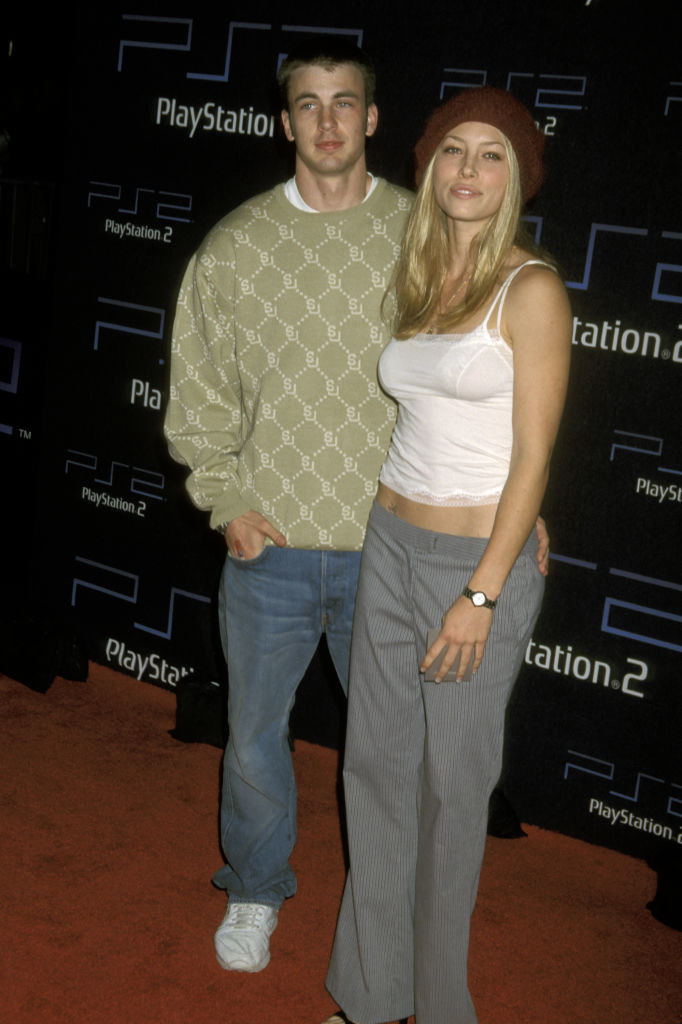 15.
Even when she was hugging him, his hands were in his pockets: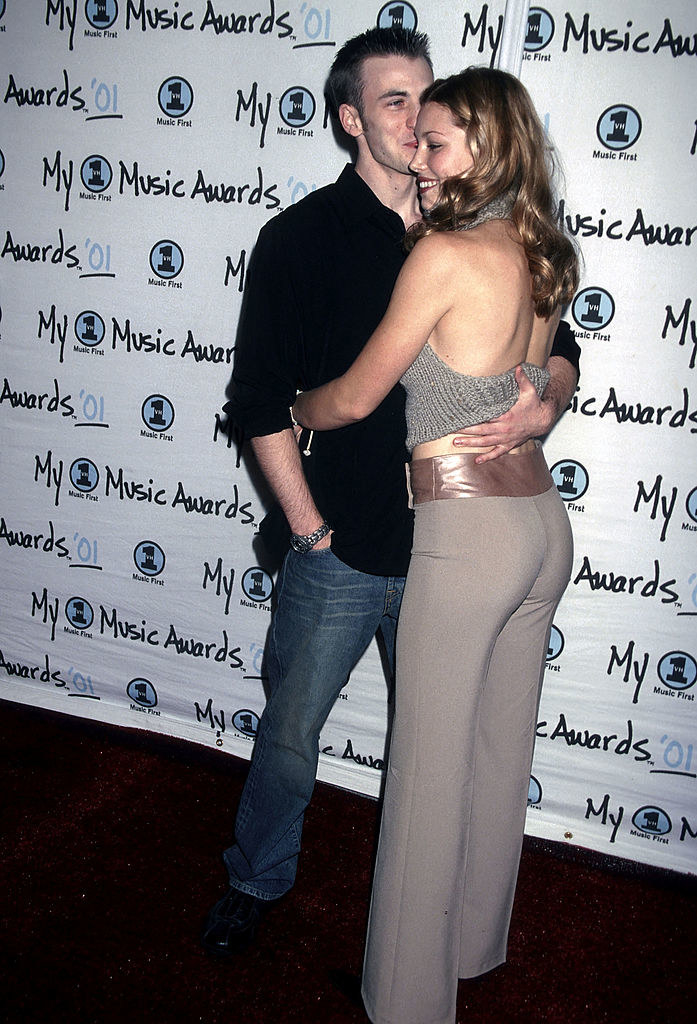 16.
At the Notebook premiere, his hands were in his pocket: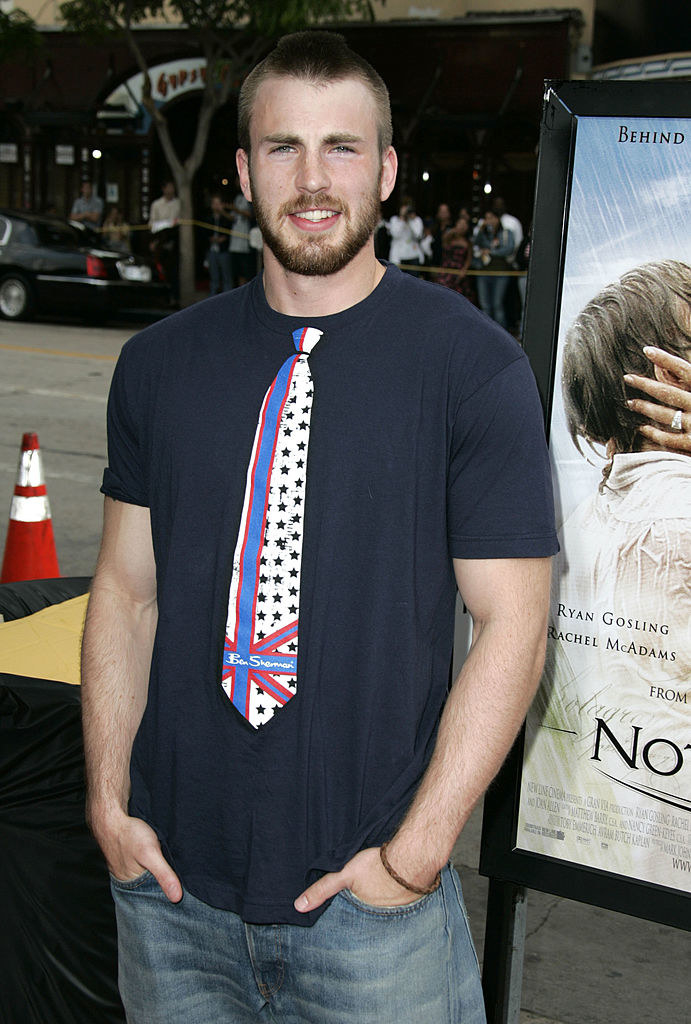 17.
His hands were in his pockets modeling his best high school homecoming couture: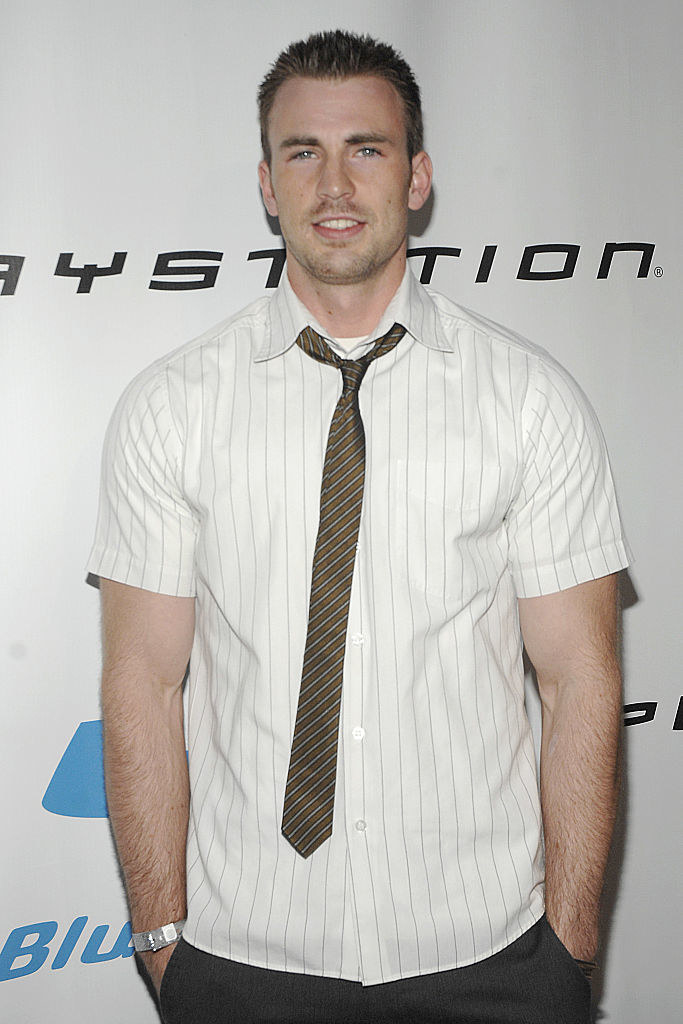 18.
Hands in pocket with an Avril Lavigne tie: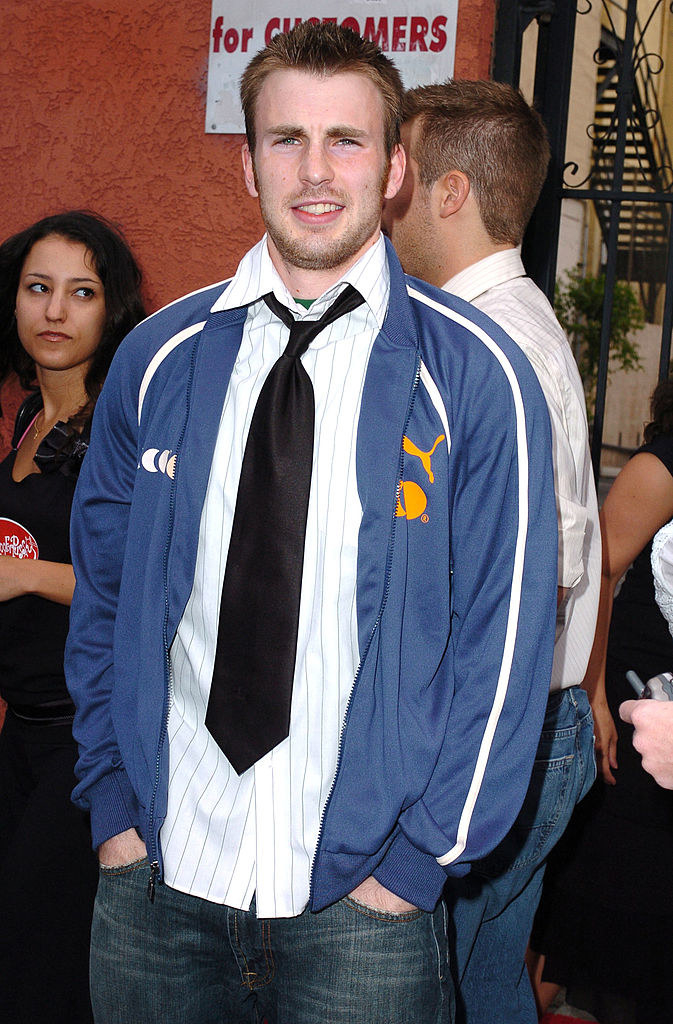 19.
At Halloween: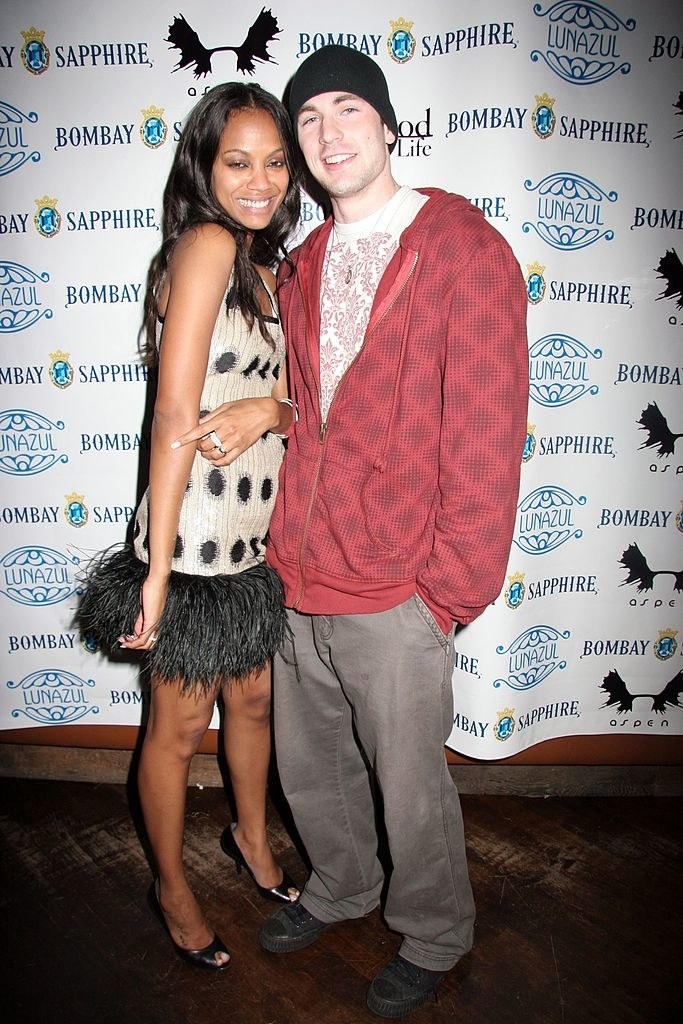 20.
In some pin stripes: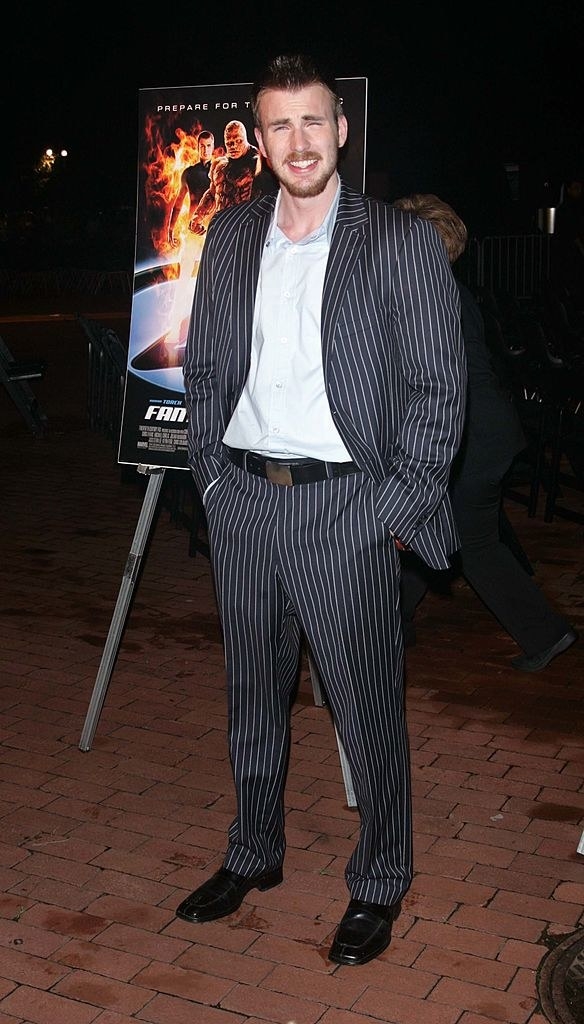 21.
Just guys being dudes!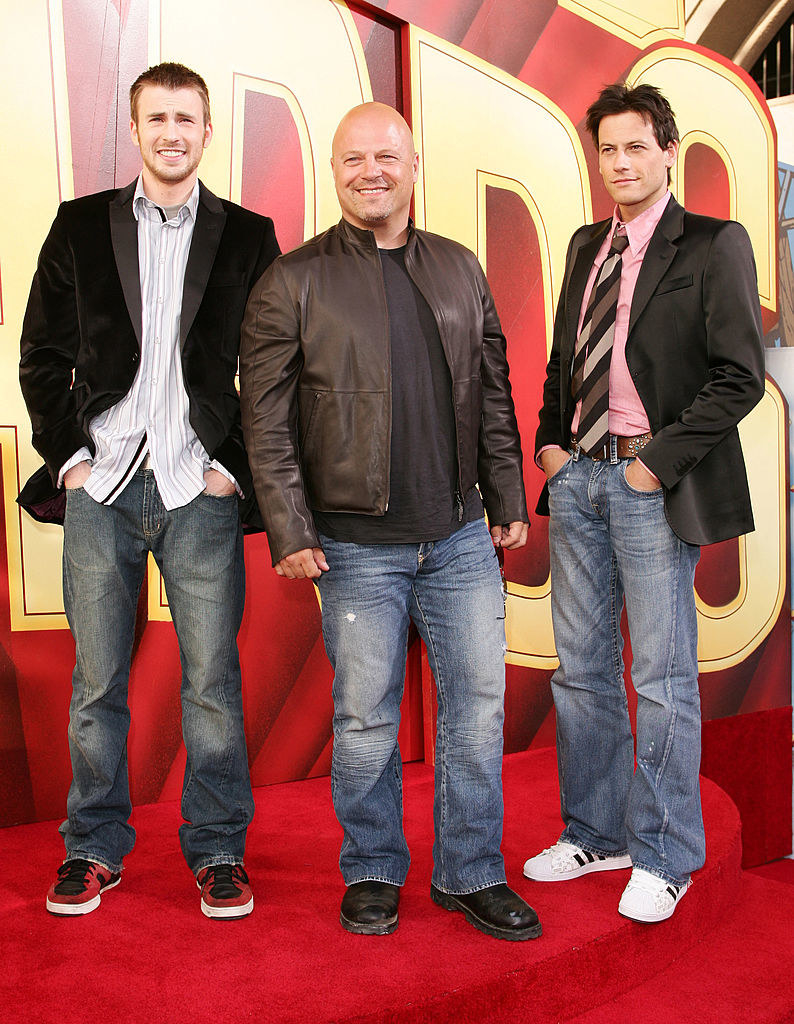 22.
At the ESPY awards next to a large athlete: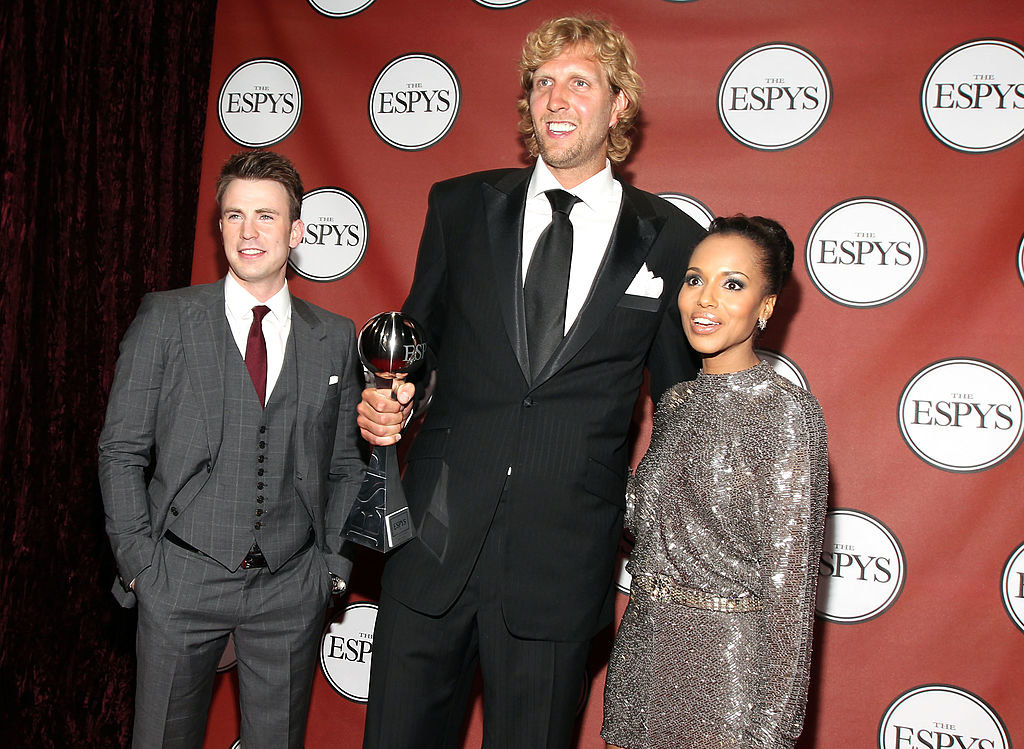 23.
With a mustache: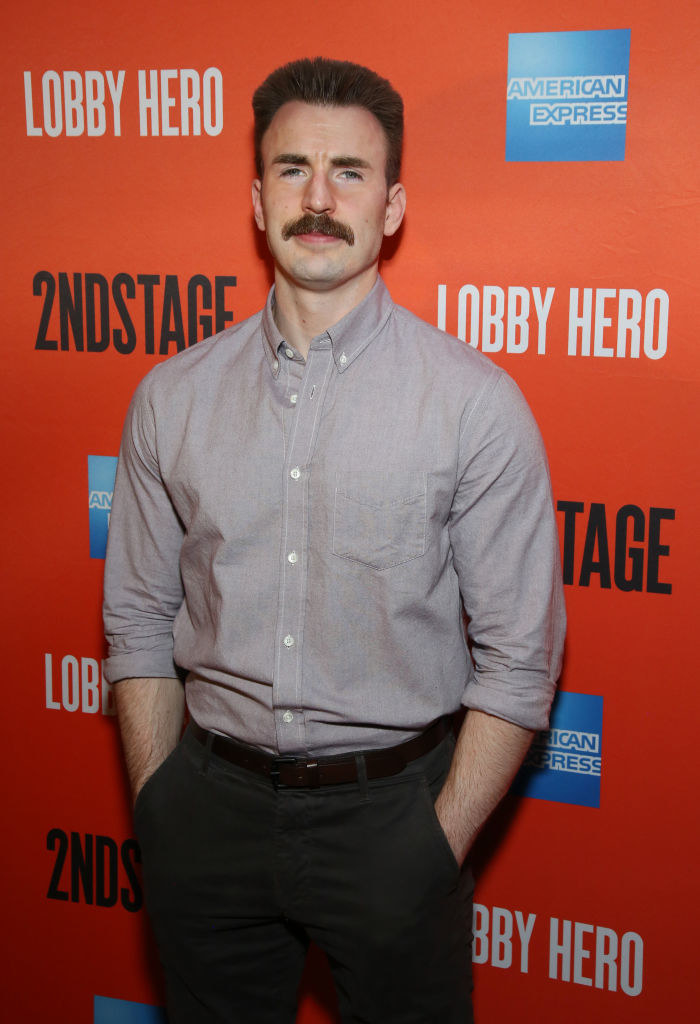 24.
Presenting an award: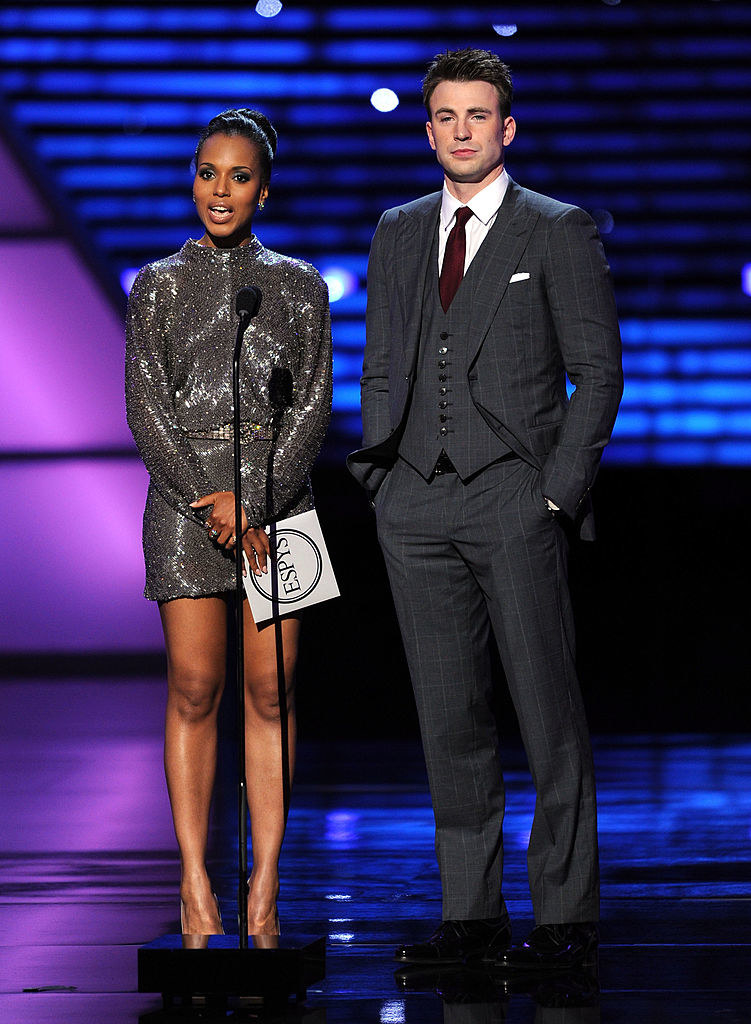 25.
The man is a hands-in-pocket master.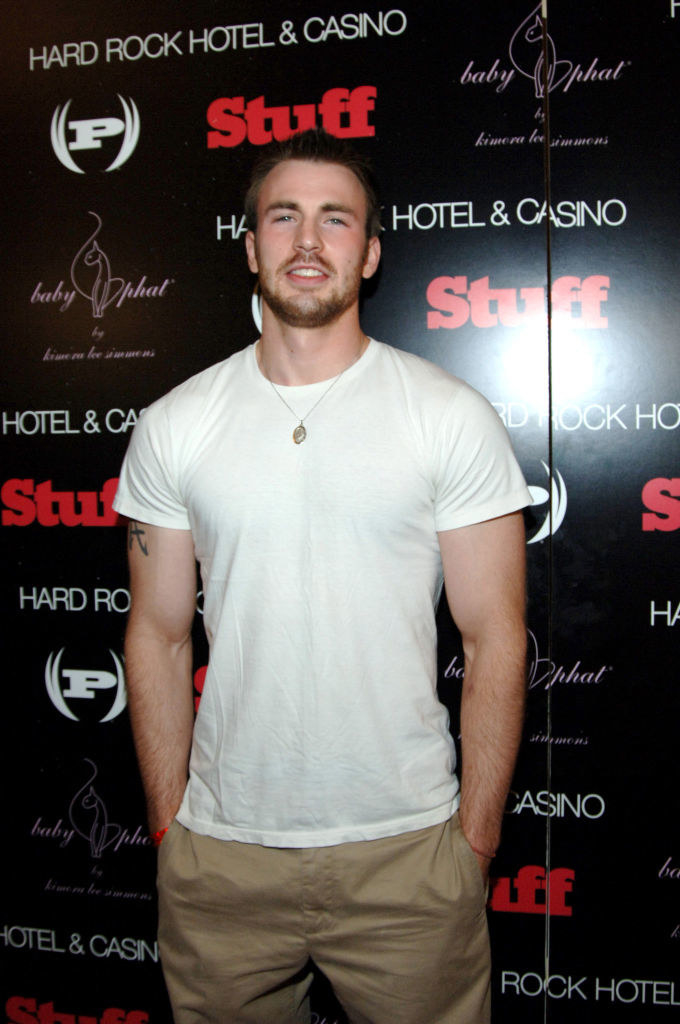 26.
It really is his "signature pose."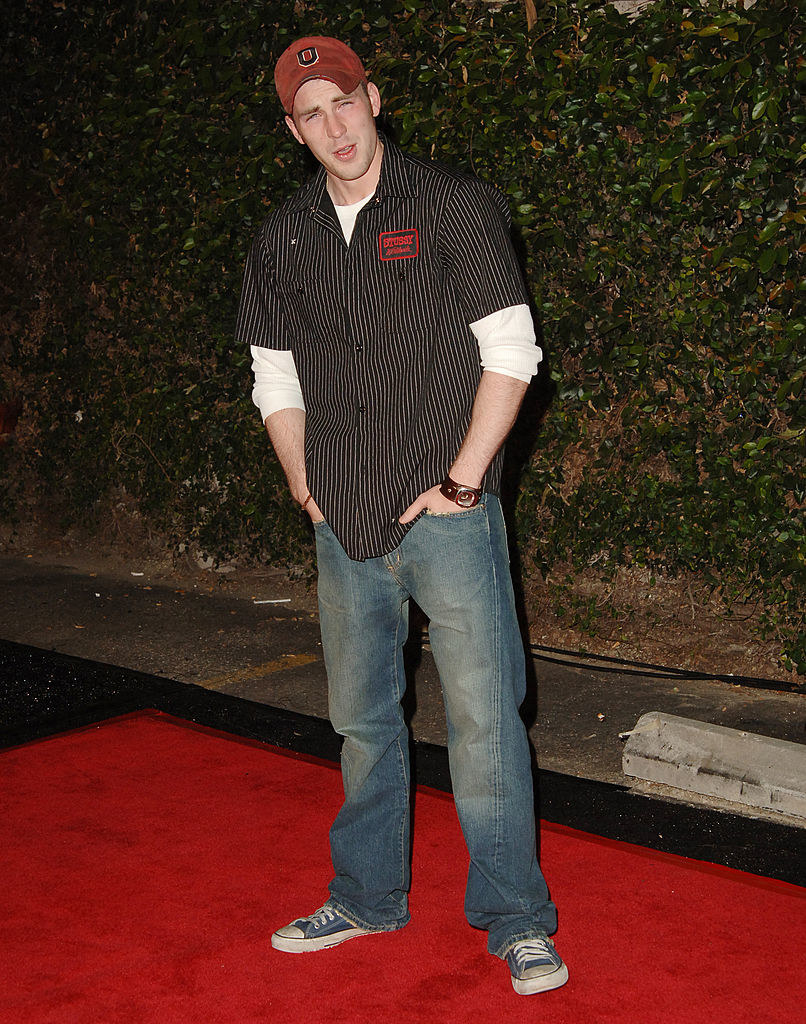 27.
Hands in pocket with mom: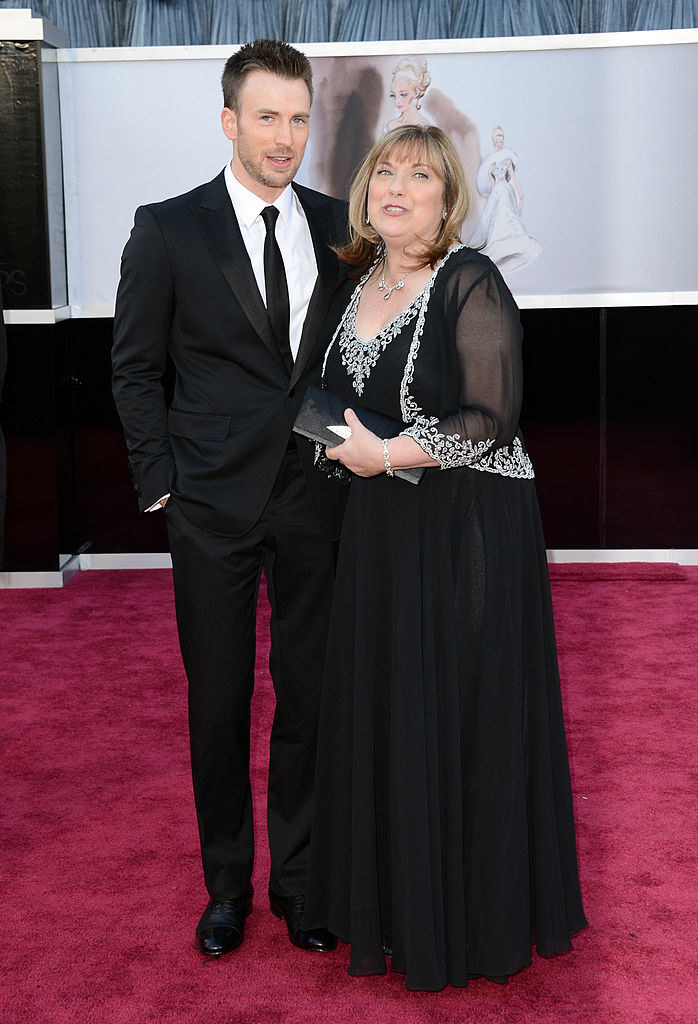 28.
Hands in pocket with Grace Jones: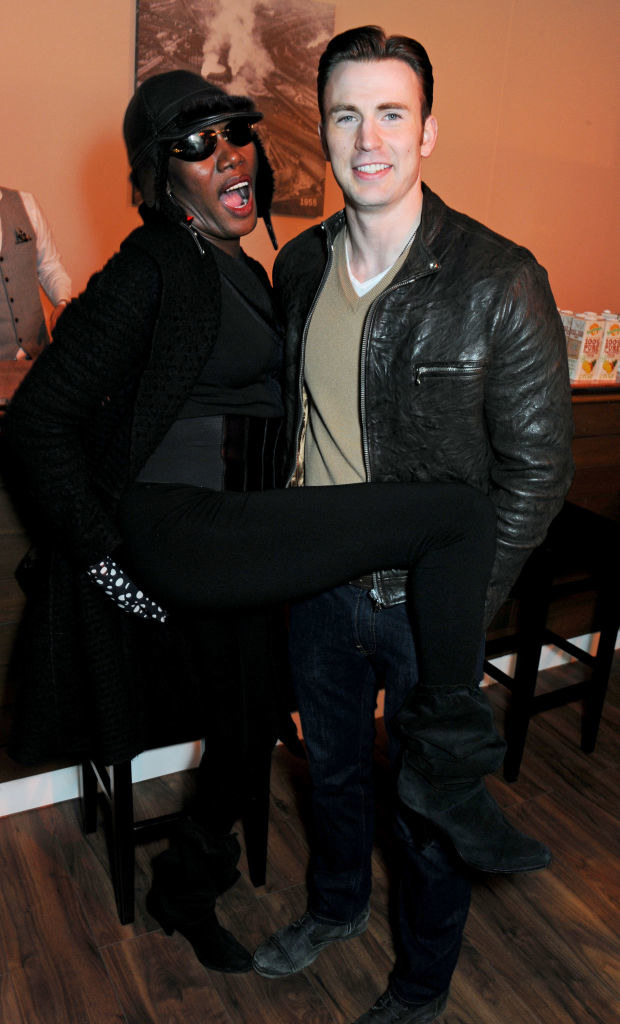 29.
Even Robert Downey Jr. couldn't coax those paws out!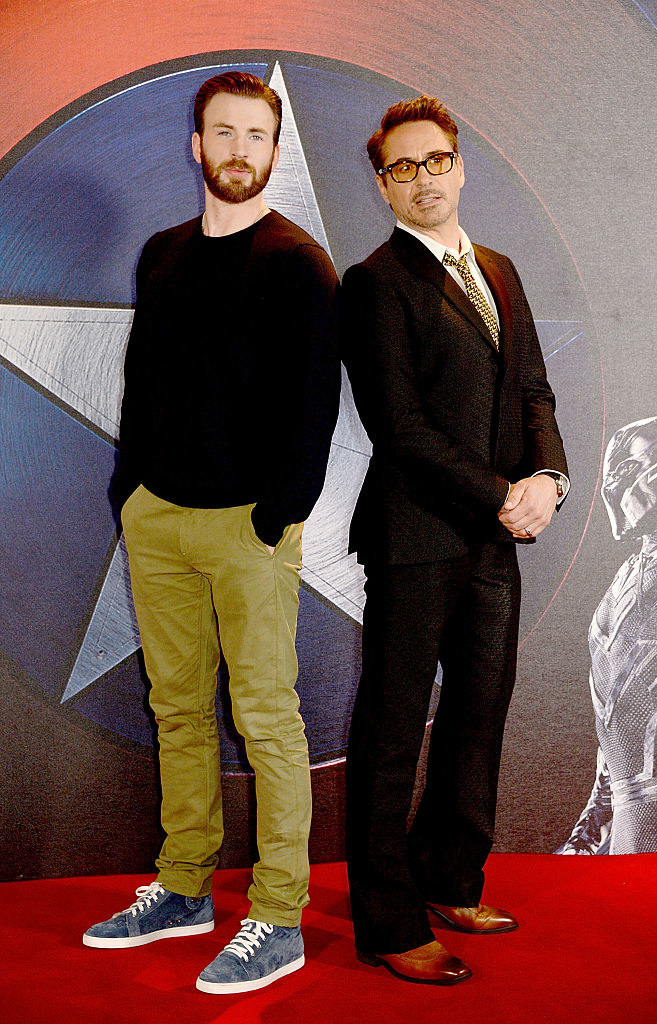 30.
A hand in his pocket with his People's Choice Award: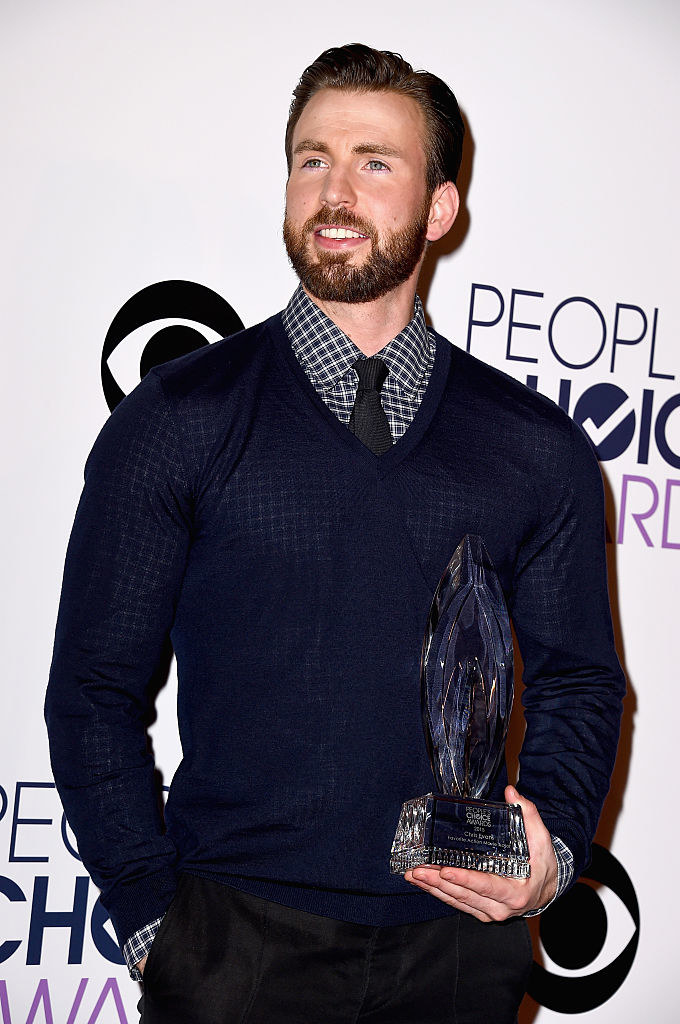 31.
With his brother: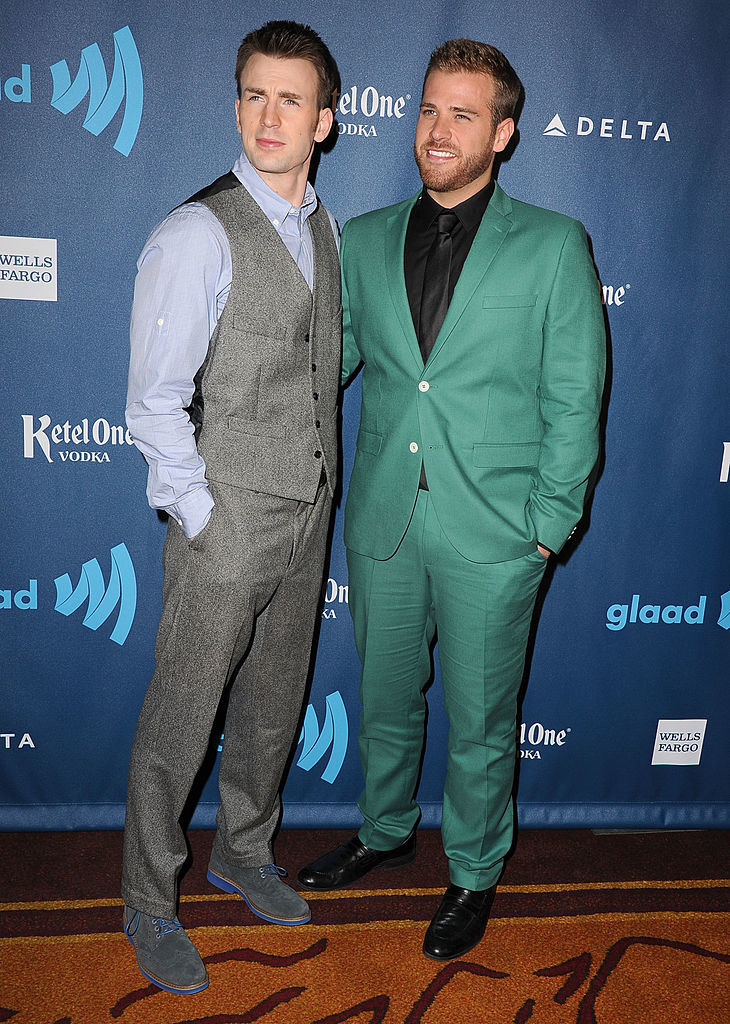 32.
On Wall Street: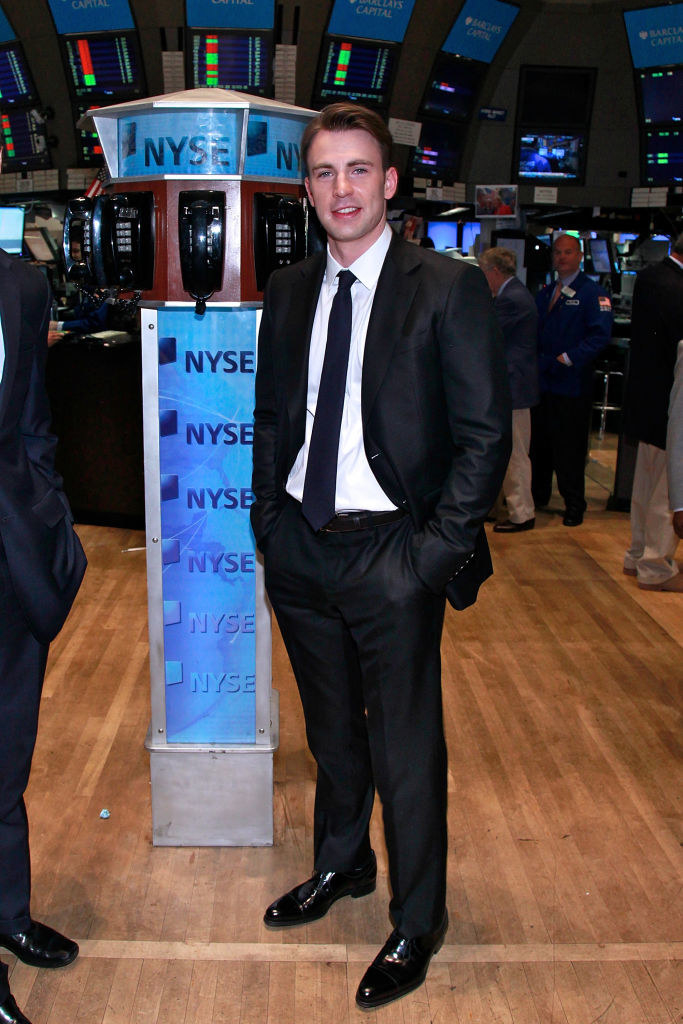 33.
Even when he's signing something, he's got that hand in the pocket!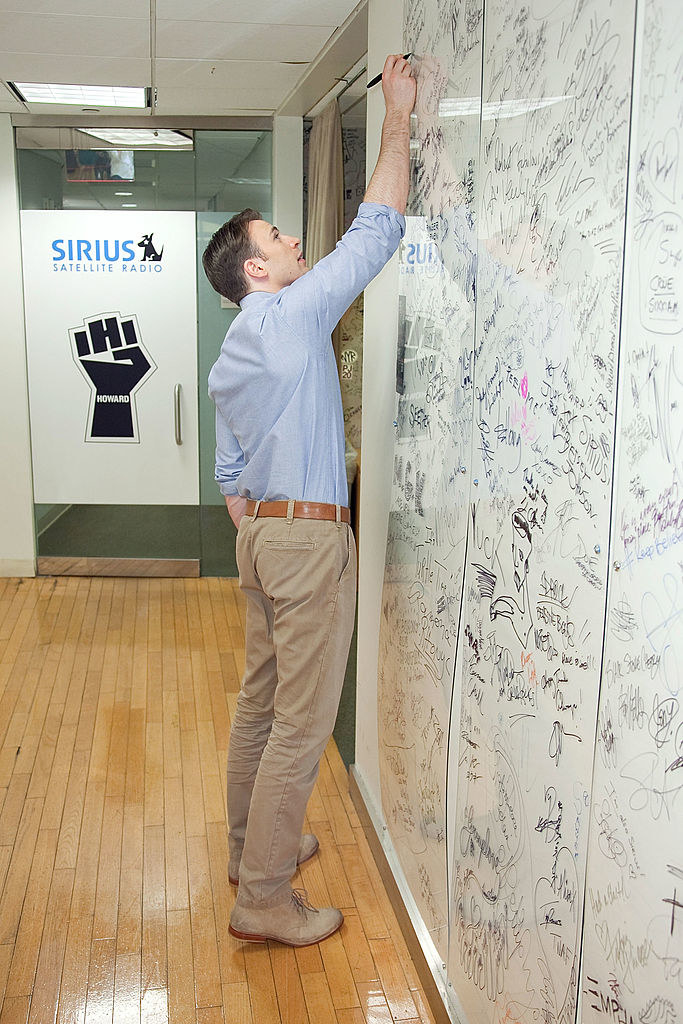 34.
Ultimately, this isn't christicism.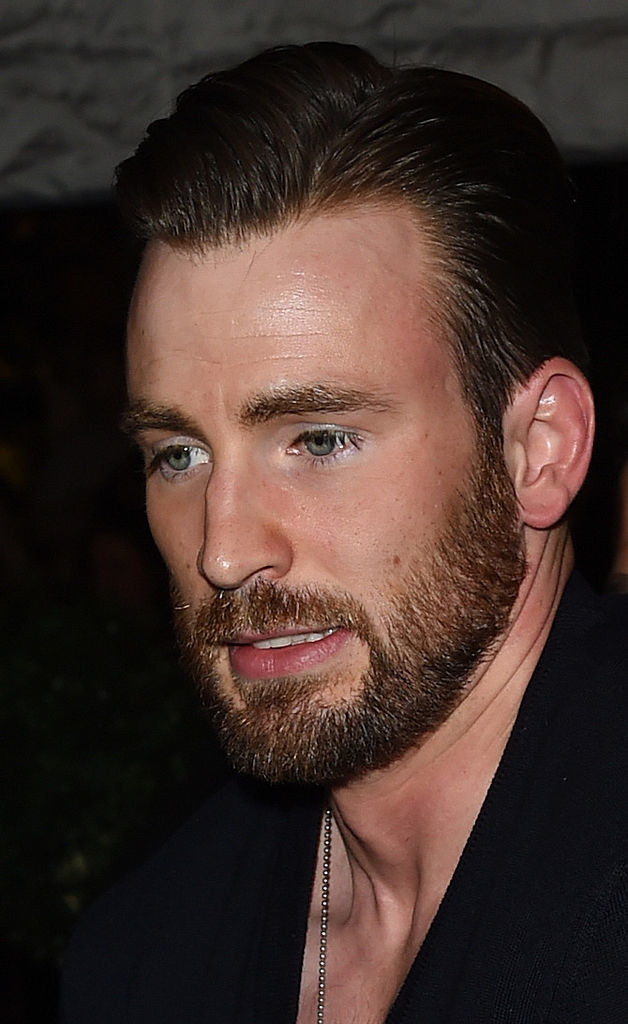 35.
I find it hot. Who the hell cares!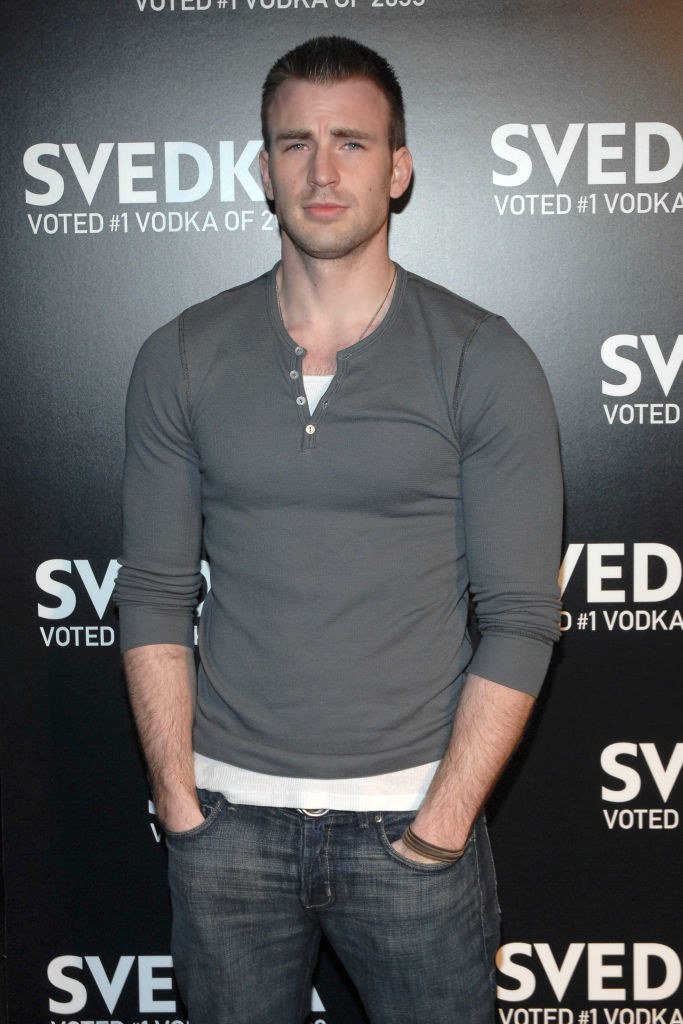 36.
I'd much prefer comfortable Chris: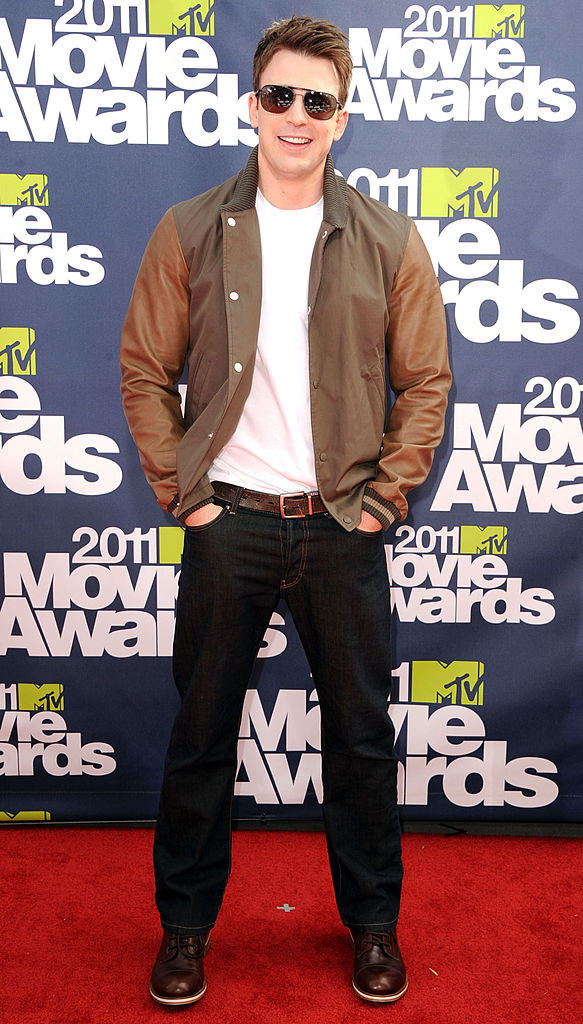 37.
Over dangling, free-limbing Chris:
38.
Love you, babes. Call me <3