1.
Kris Jenner as General Perversion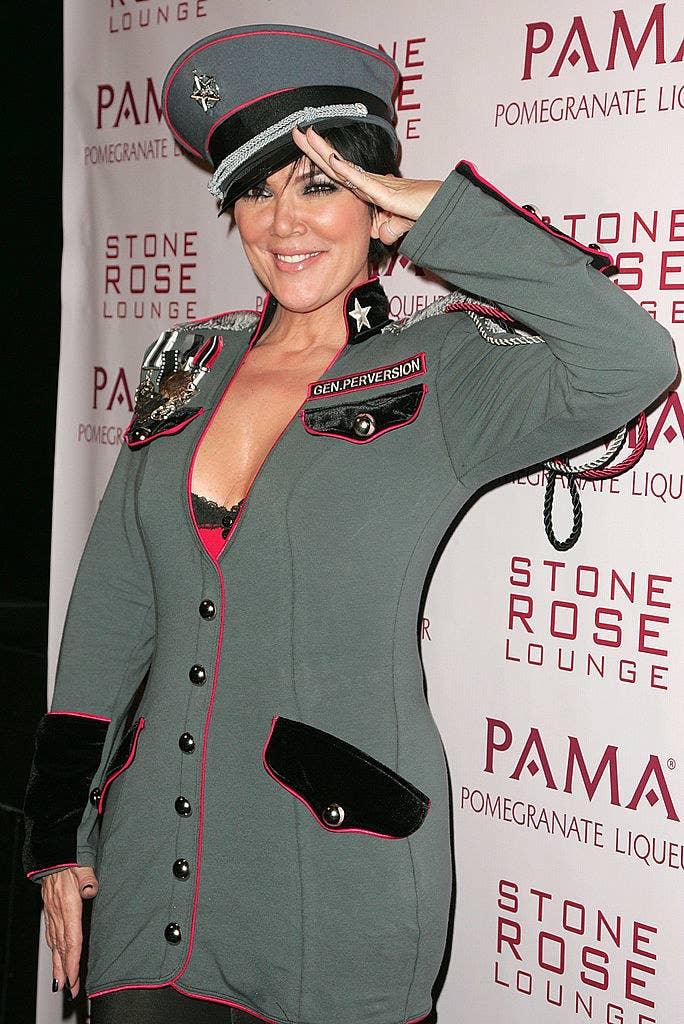 2.
Mariah Carey and Nick Cannon as cookies and milk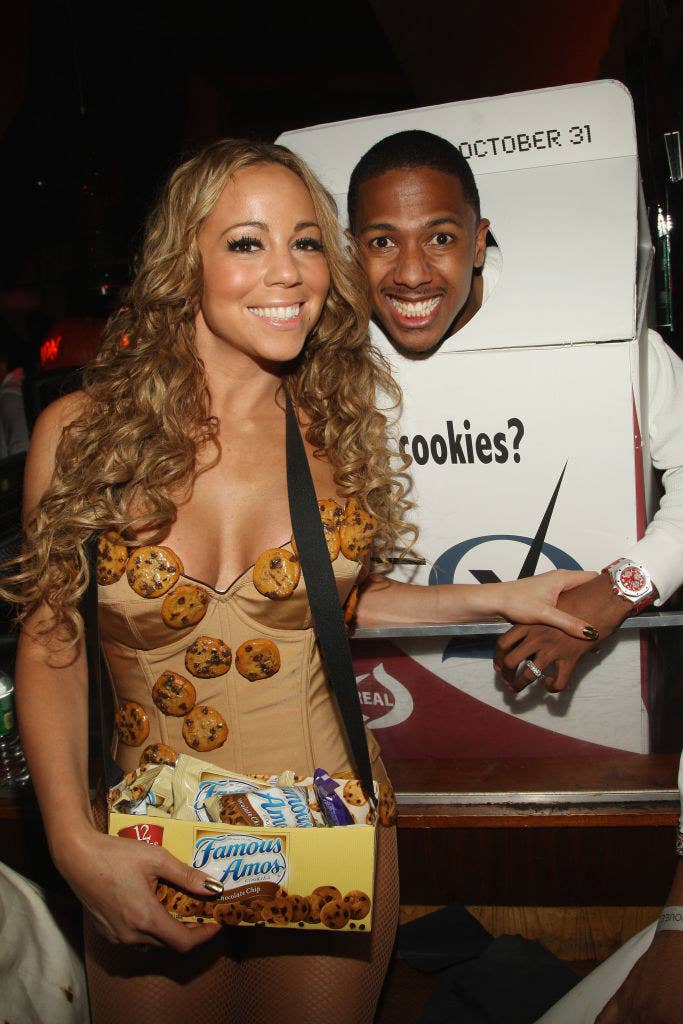 3.
Dakota Fanning and Elle Fanning as Scarlett O'Hara and Mary Poppins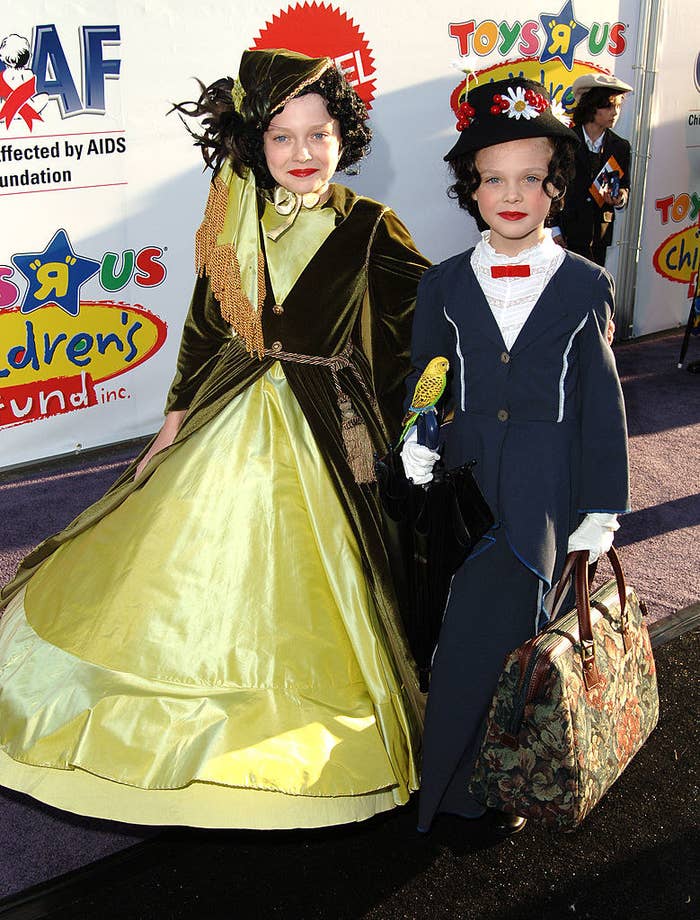 4.
Snooki as the Pickle Queen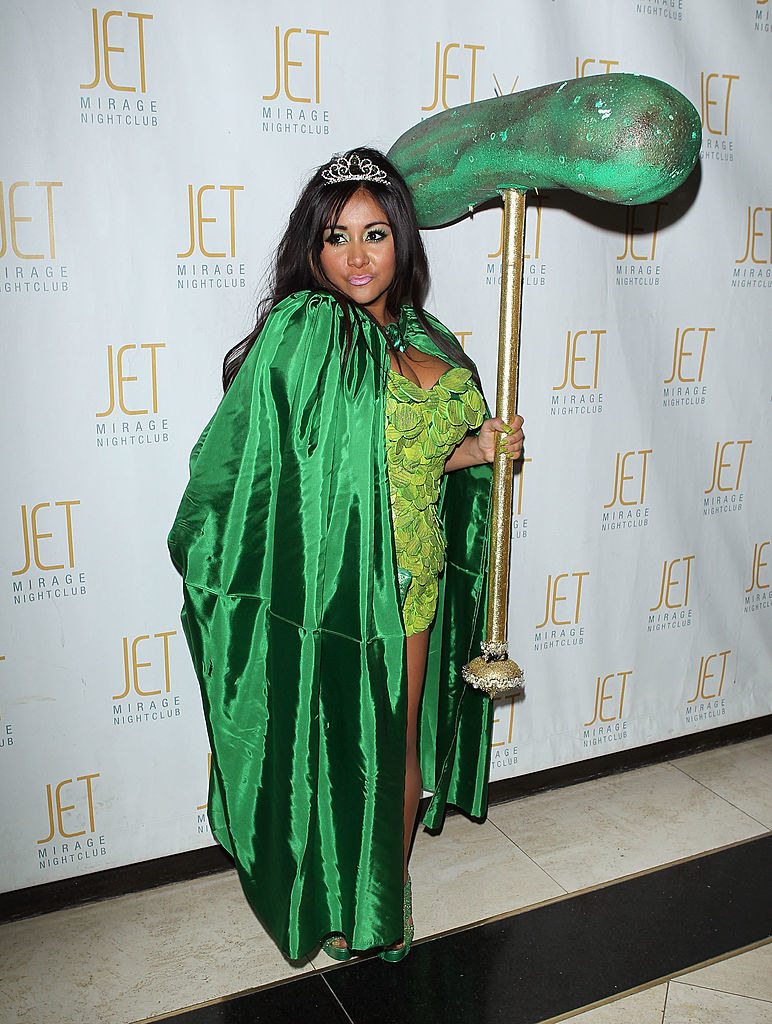 5.
Katie Couric as Donald Trump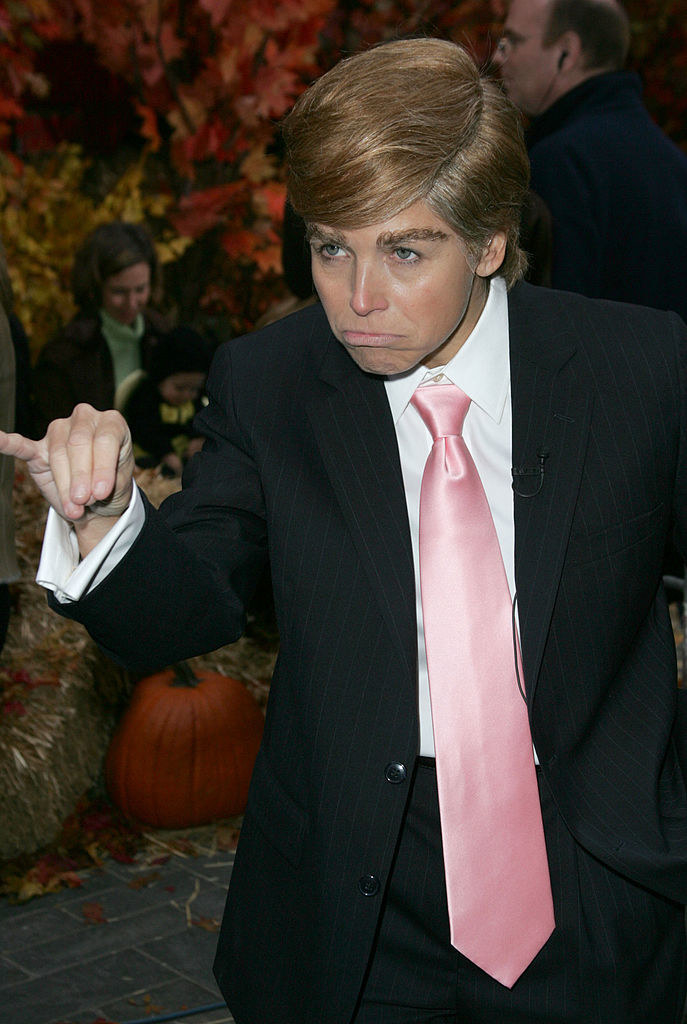 And another just because: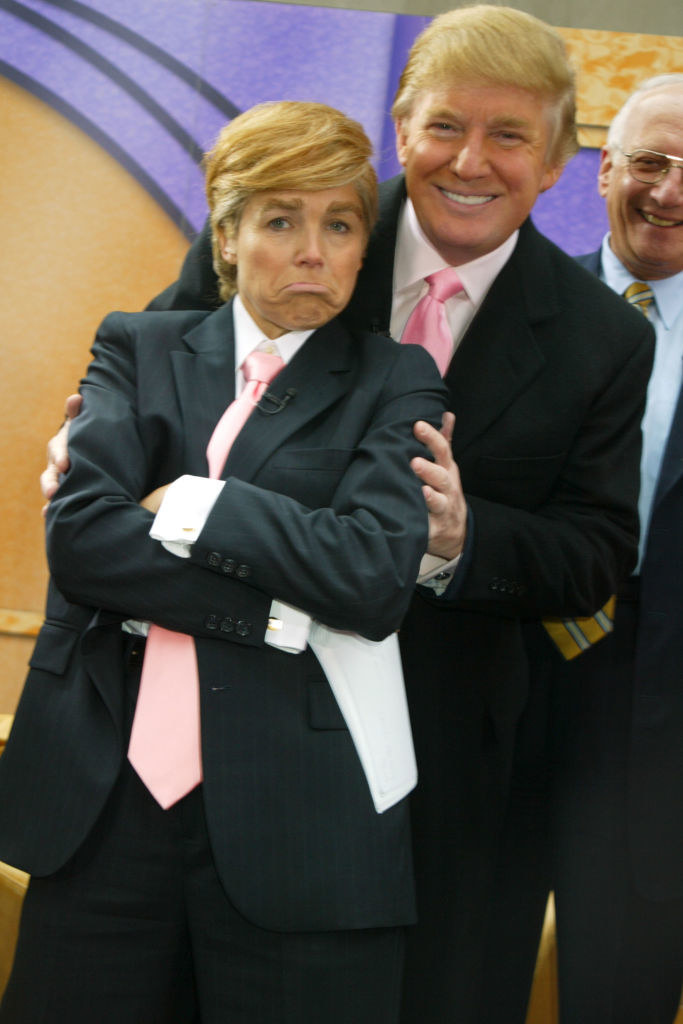 6.
This woman as "you're fired"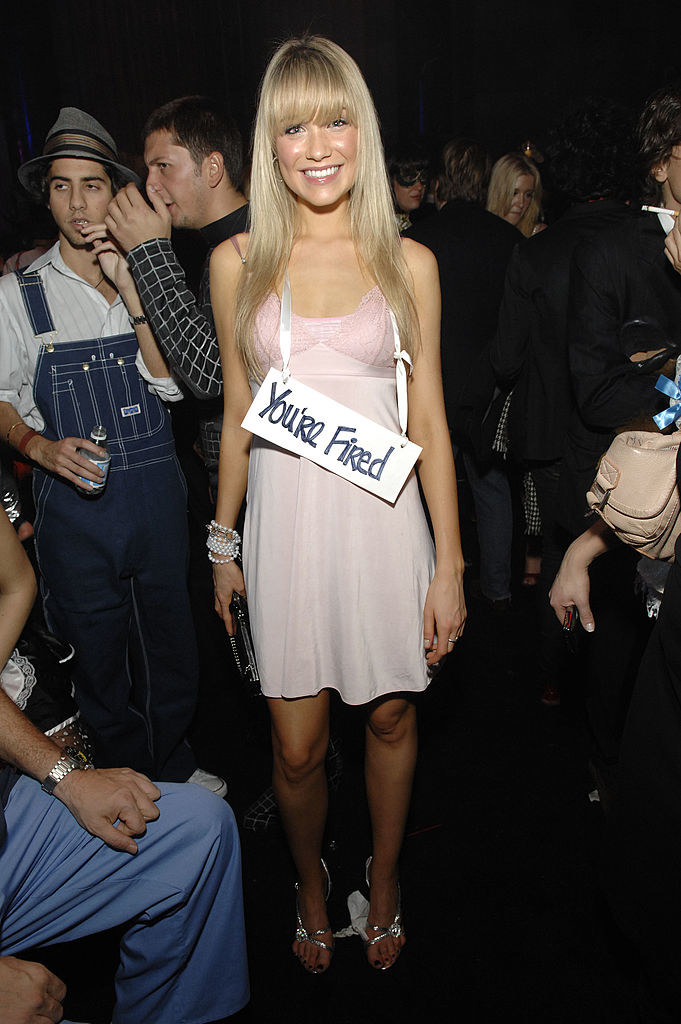 7.
Adam Levine as himself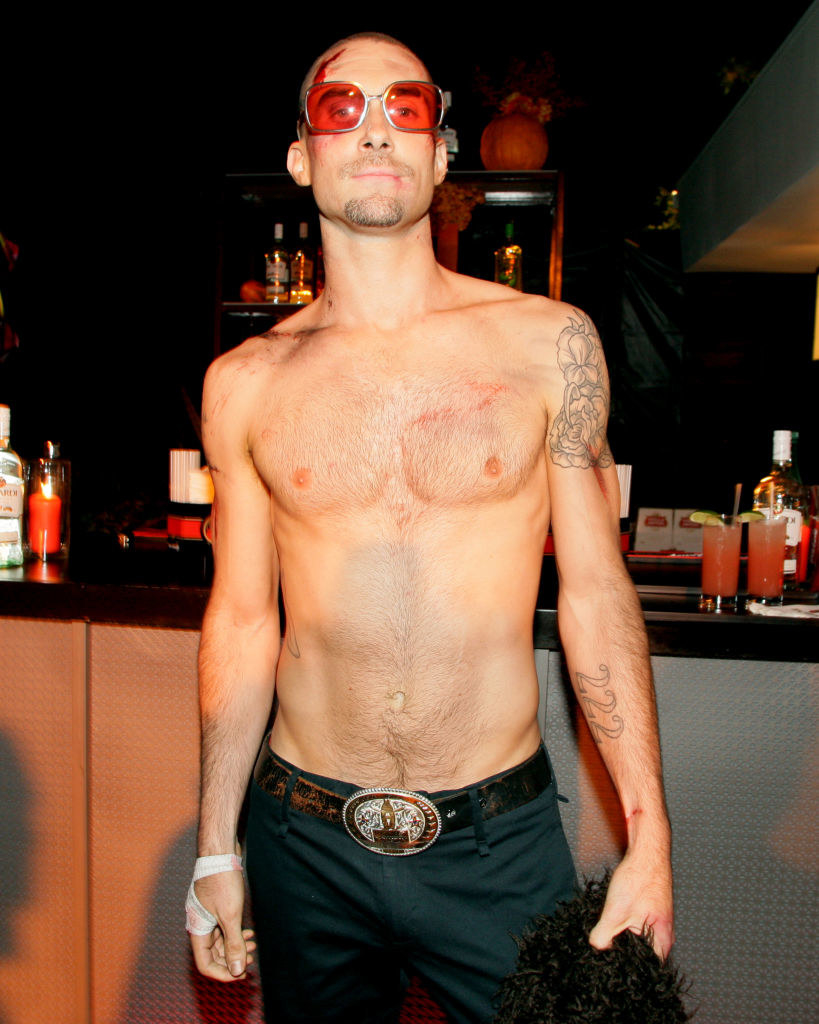 8.
Eartha Kitt also as herself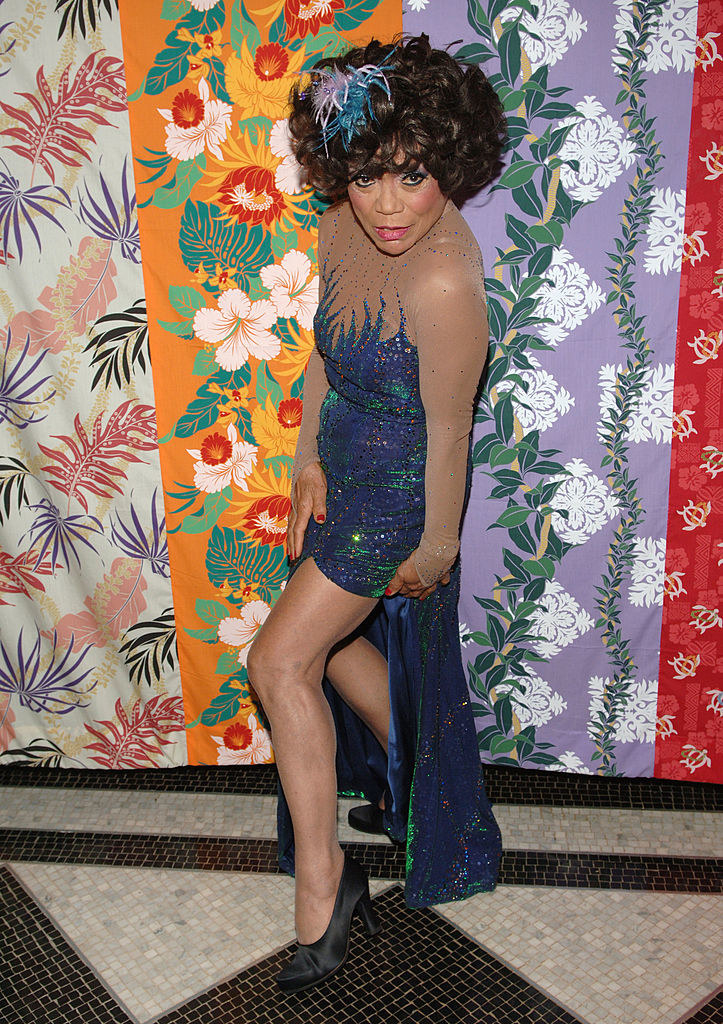 9.
Patricia Arquette as Little Bo Peep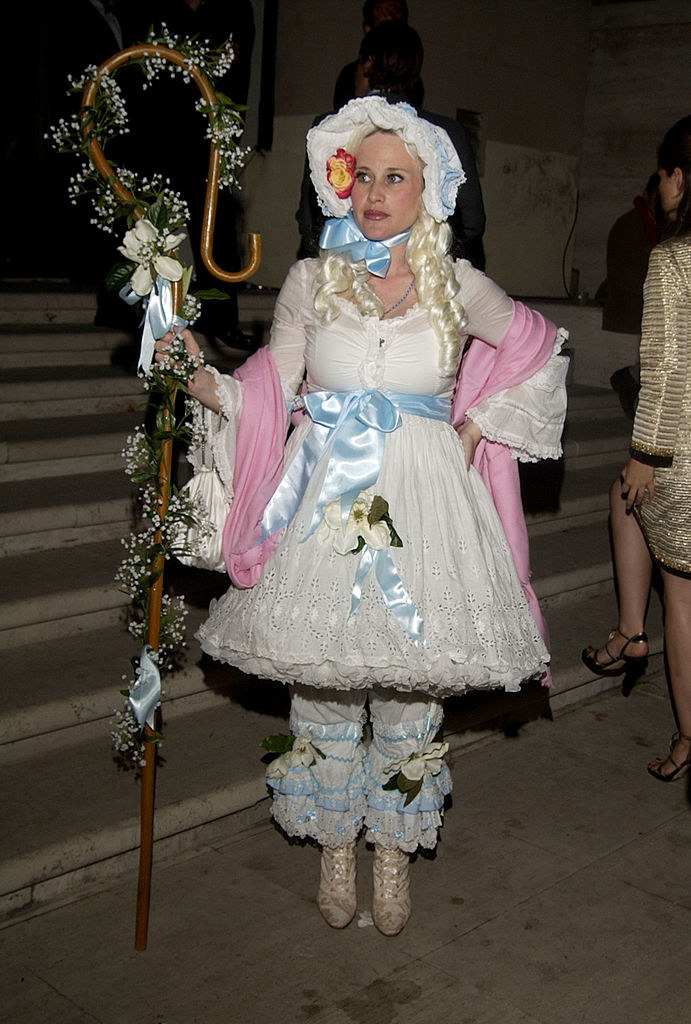 10.
Zooey Deschanel as Tinkerbell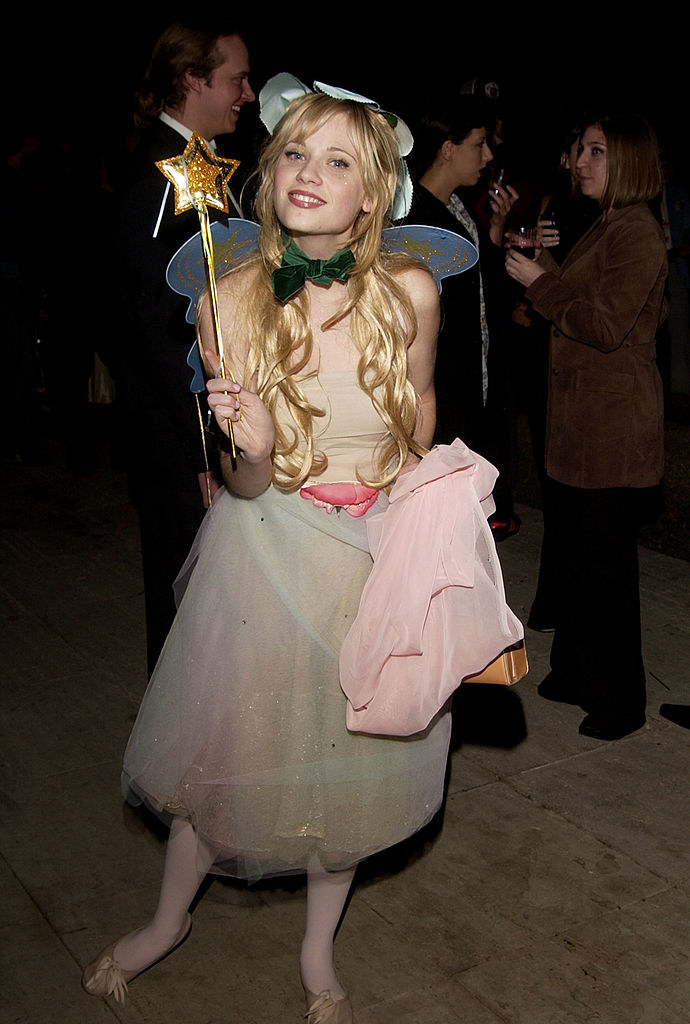 11.
Ashton Kutcher and Brittany Murphy as Dukes of Hazzard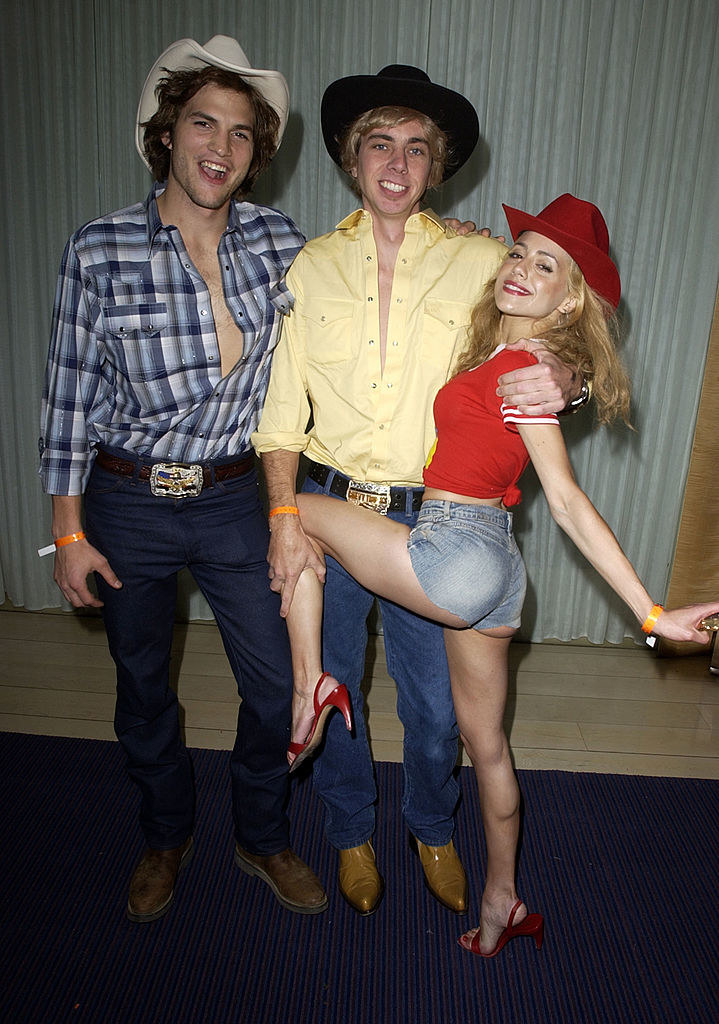 12.
Rob Thomas as a baseball player from The Warriors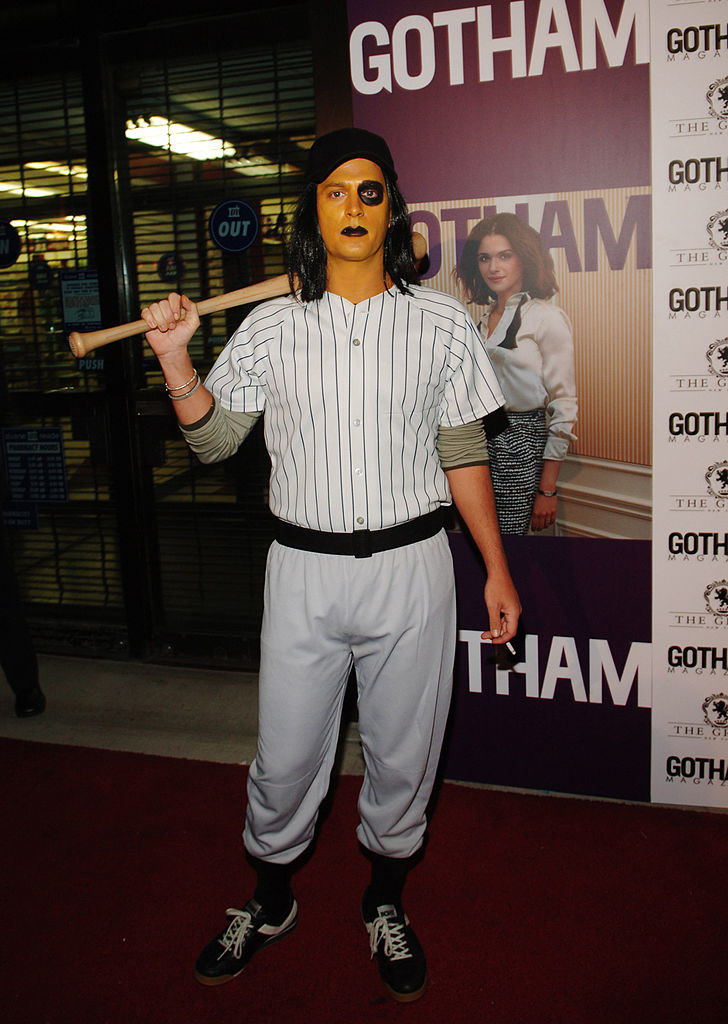 13.
Scott Baio as a farmer or something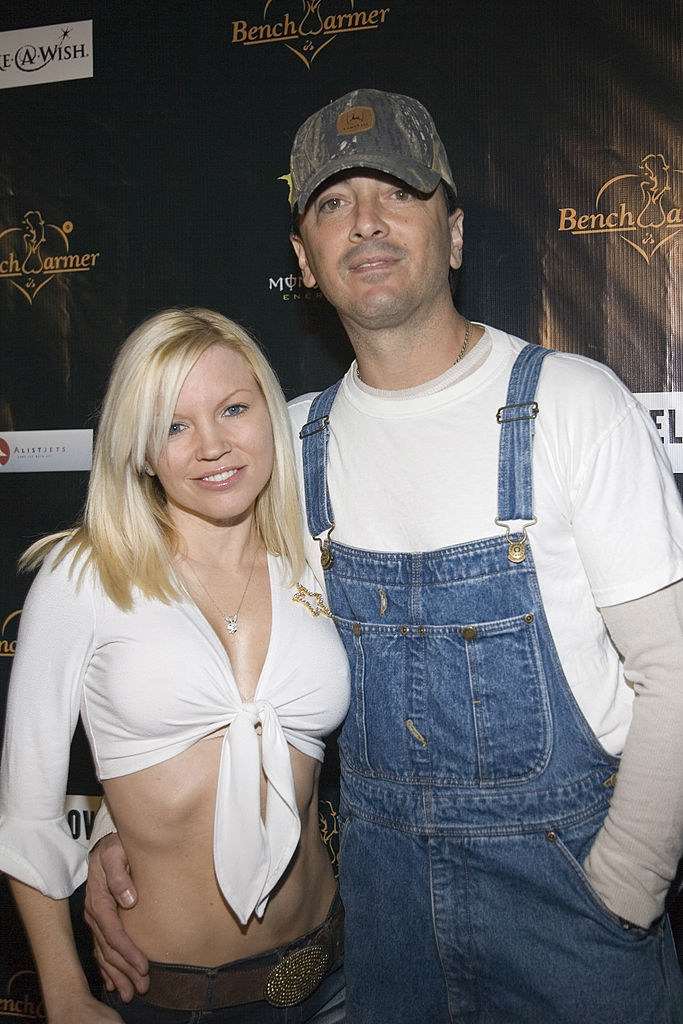 14.
John Legend and Chrissy Teigen as pirates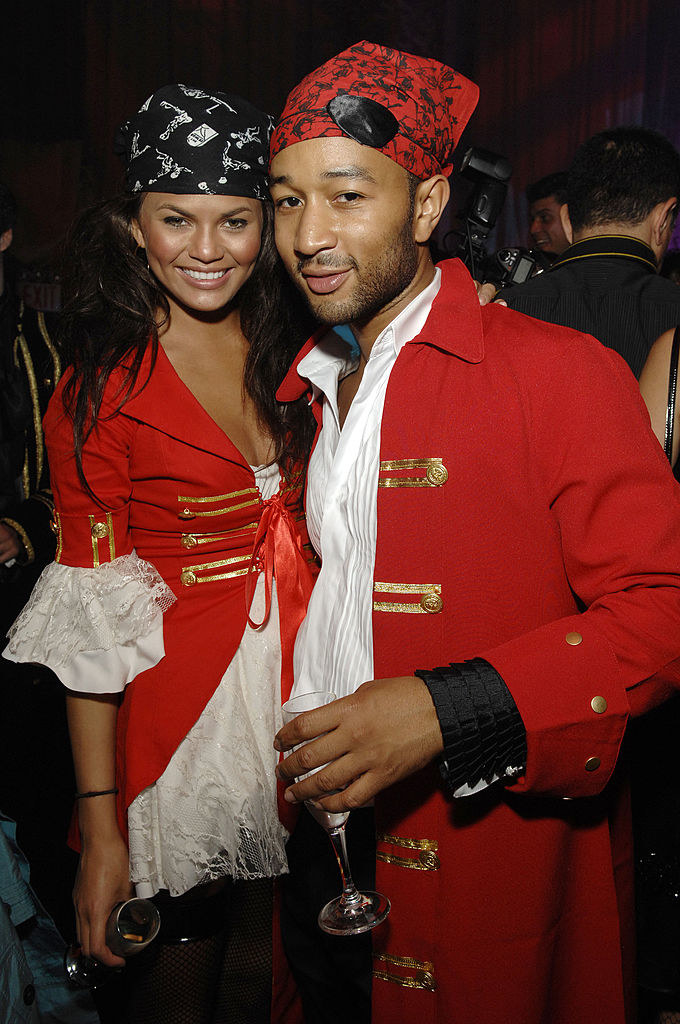 15.
Hilary Duff and Joel Madden as Phantom of the Opera?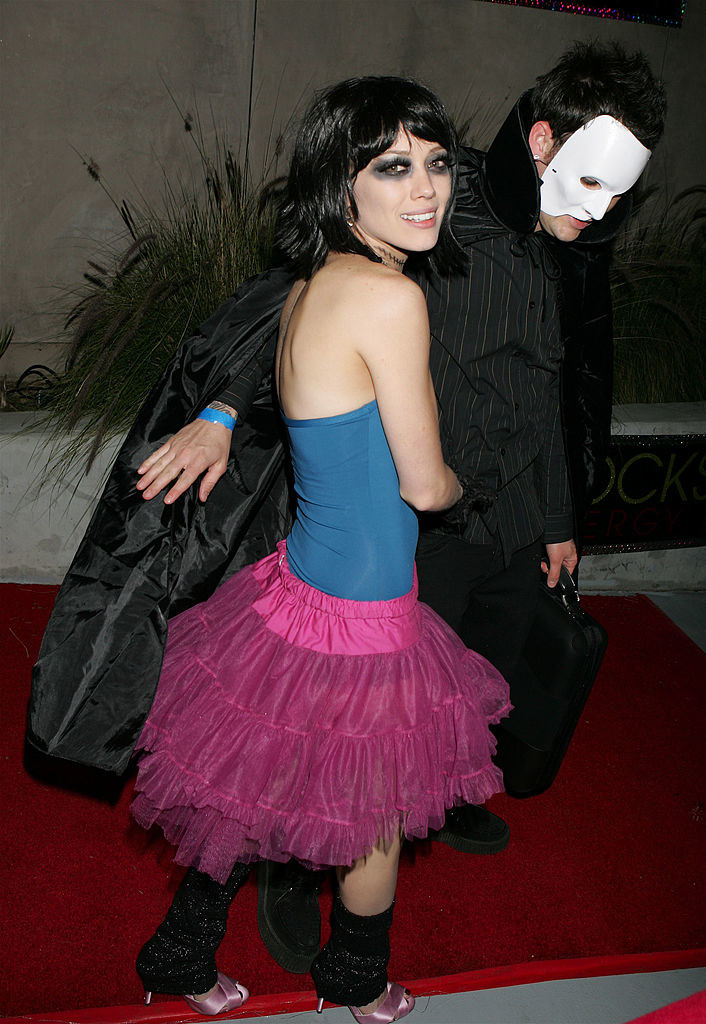 16.
Kim Kardashian as Wonder Woman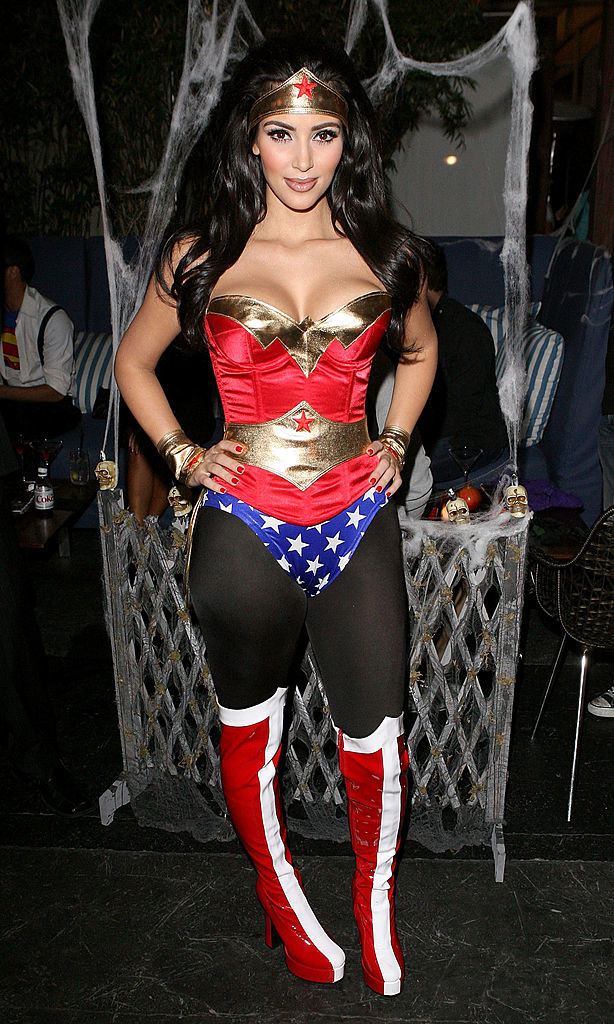 17.
Nicky Hilton and Brian McFayden as an angel and a football player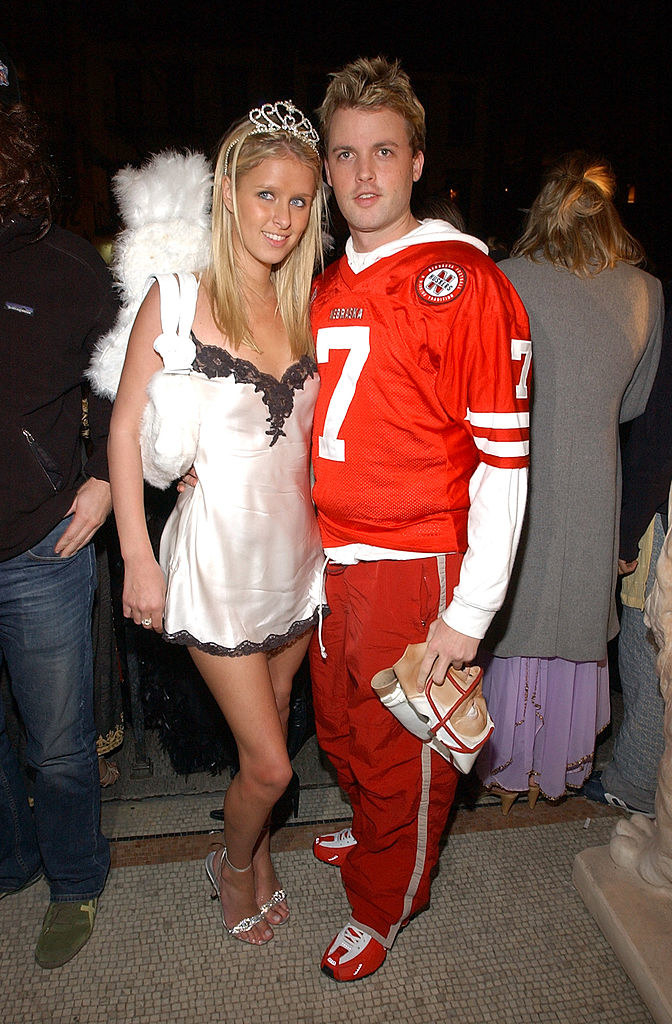 18.
Zach Braff as a mobster?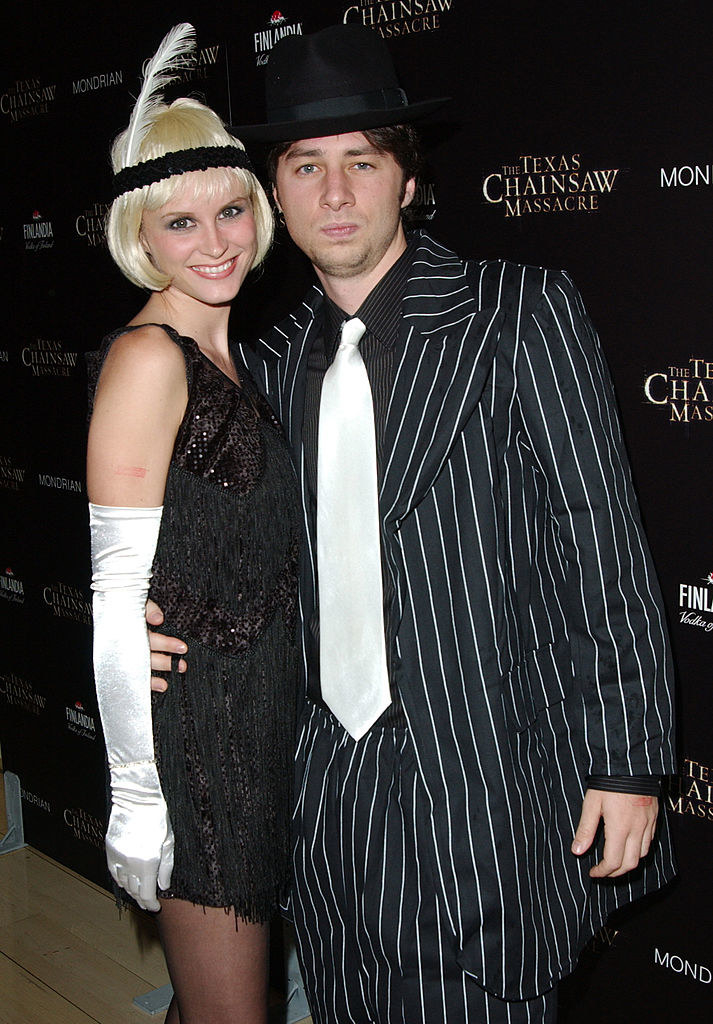 19.
Ice-T and Coco as some sort of devil couple
20.
Heidi Klum as some sort of purple robot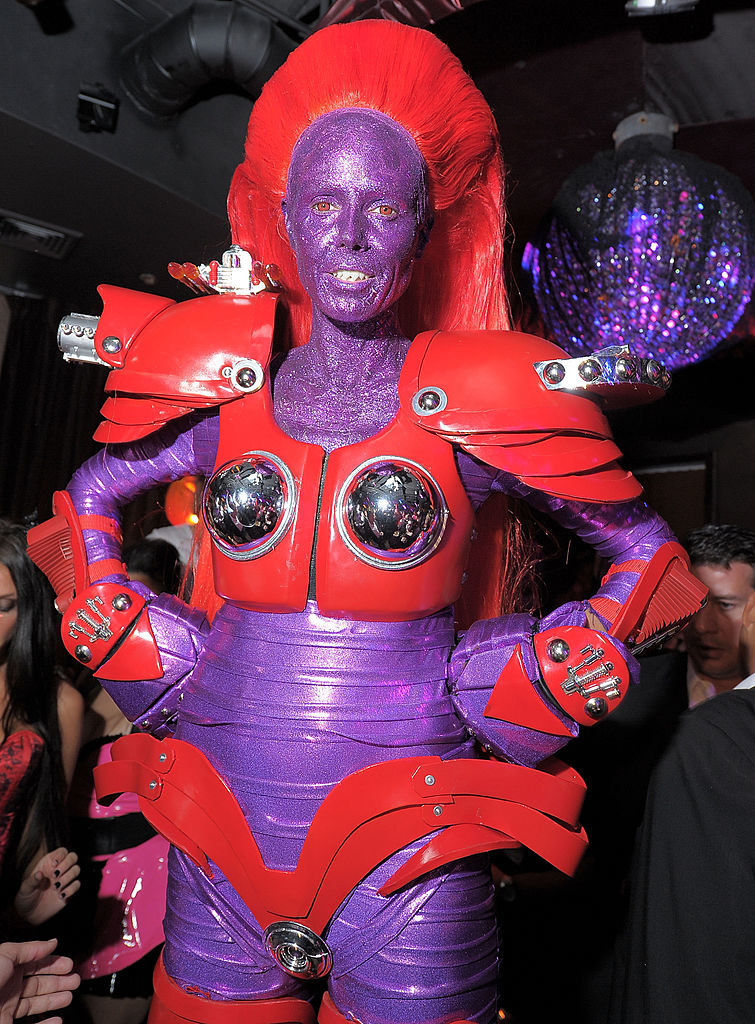 21.
Hilary Duff and Joel Madden as a Clockwork Orange character and Bonnie from Bonnie and Clyde, I think?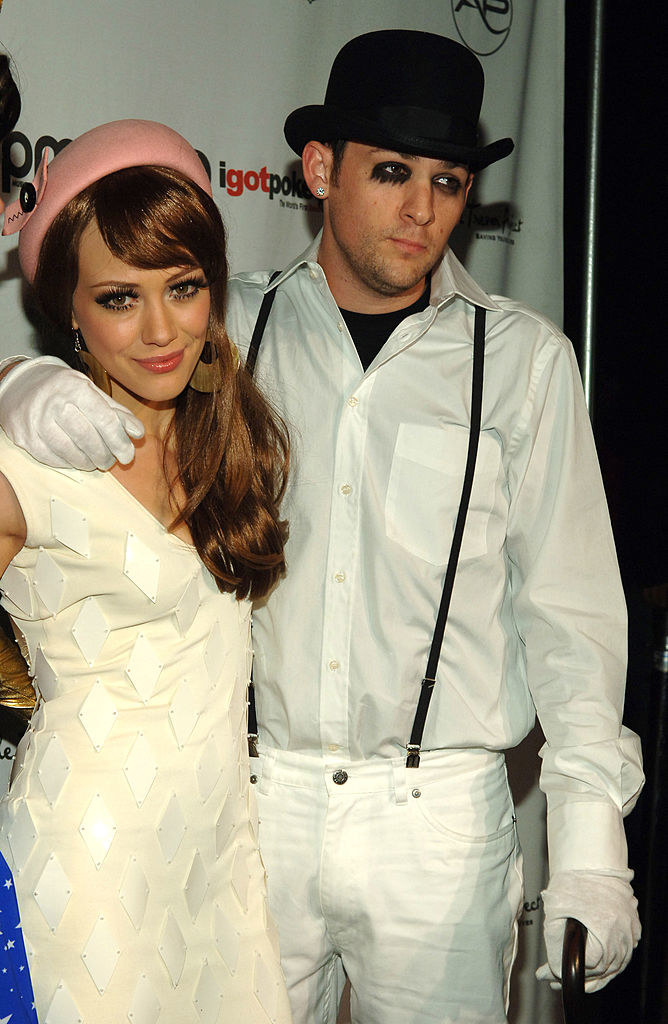 22.
Wilmer Valderrama as a Super Trooper
23.
Chevy Chase as either a guy with a bad wig OR Andy Warhol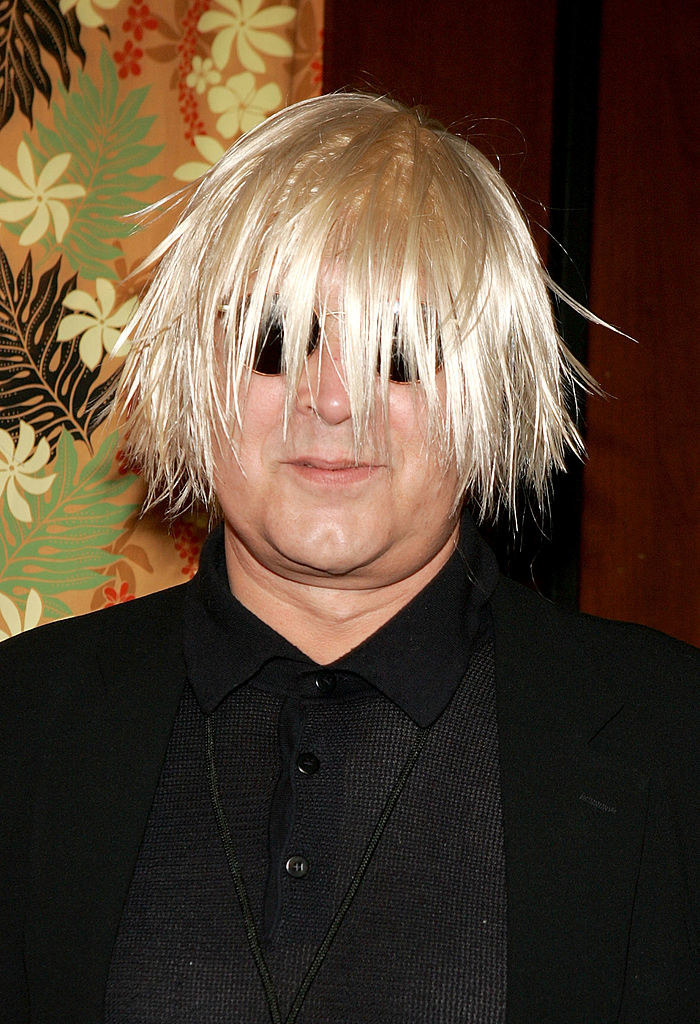 24.
Ice-T and Coco as a maid and maybe Hugh Hefner?
25.
Shane West as an '80s rocker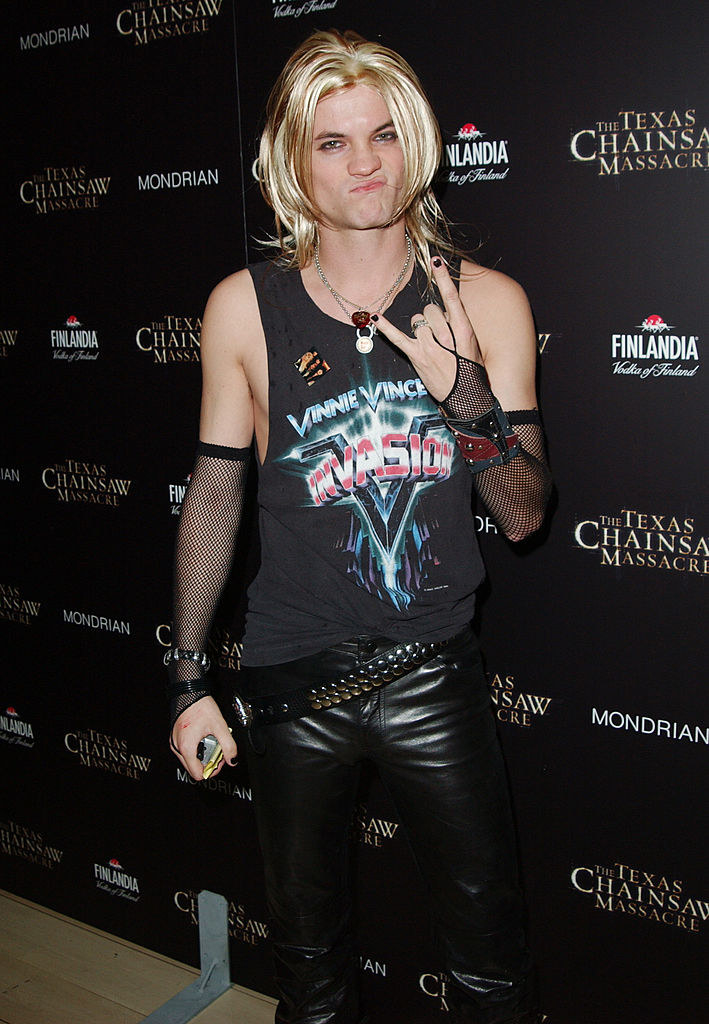 26.
Anne Hathaway as Cleopatra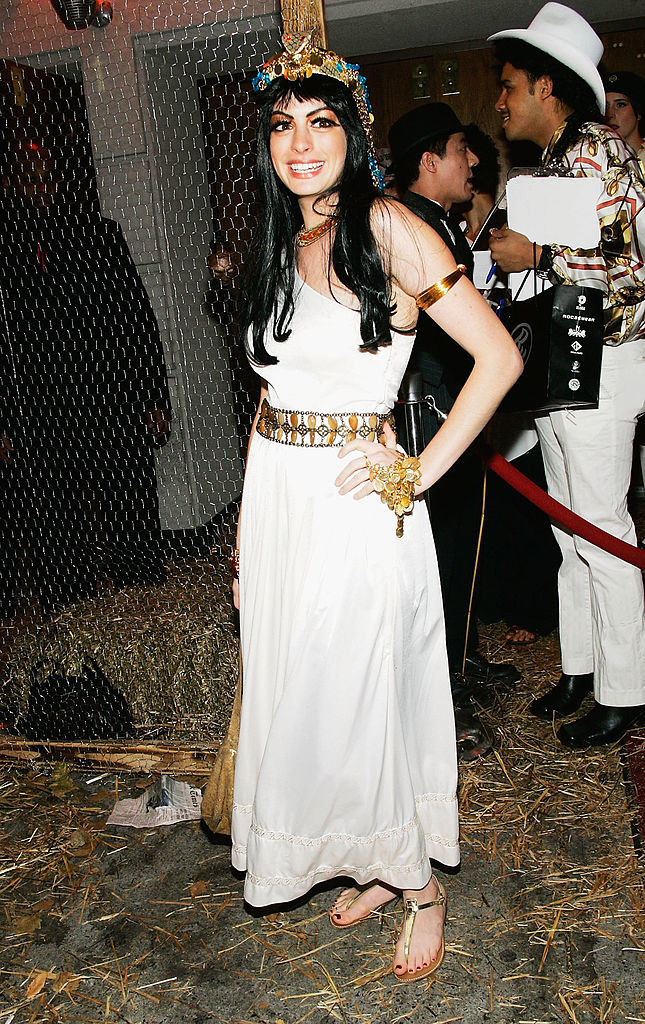 27.
Aaron Carter as who knows what and Michelle Trachtenberg as a vampire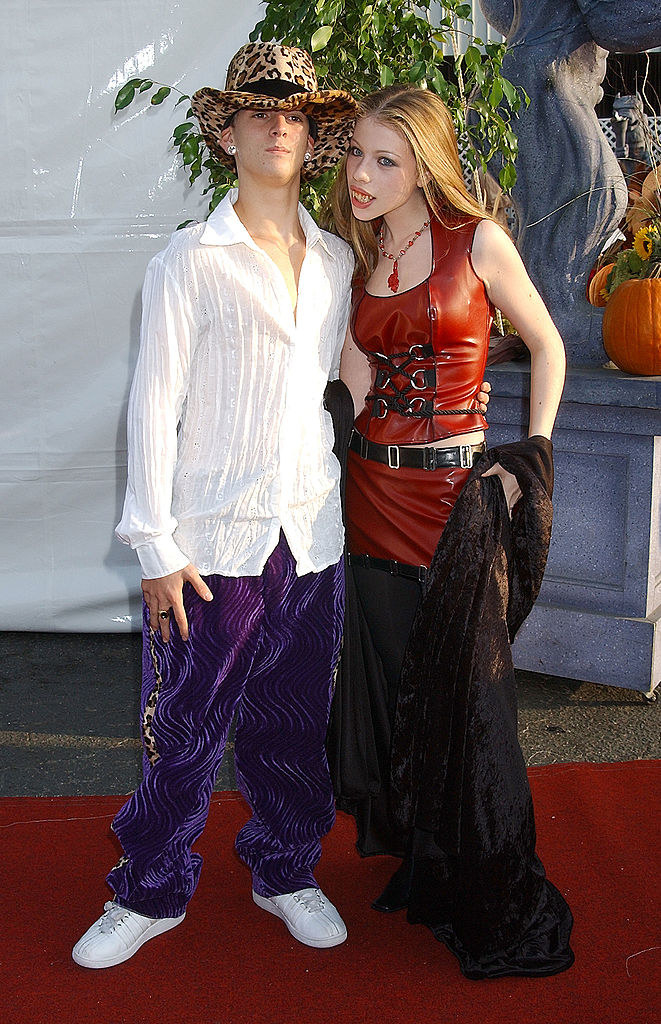 28.
Quddus as Napoleon Dynamite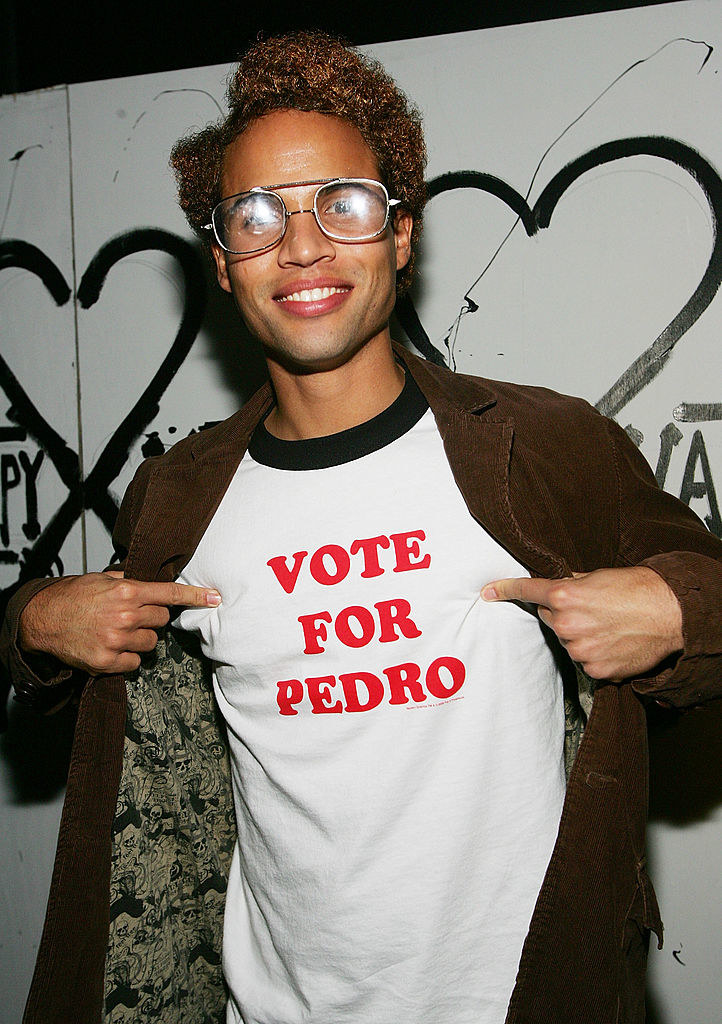 29.
Michael Kors as a plant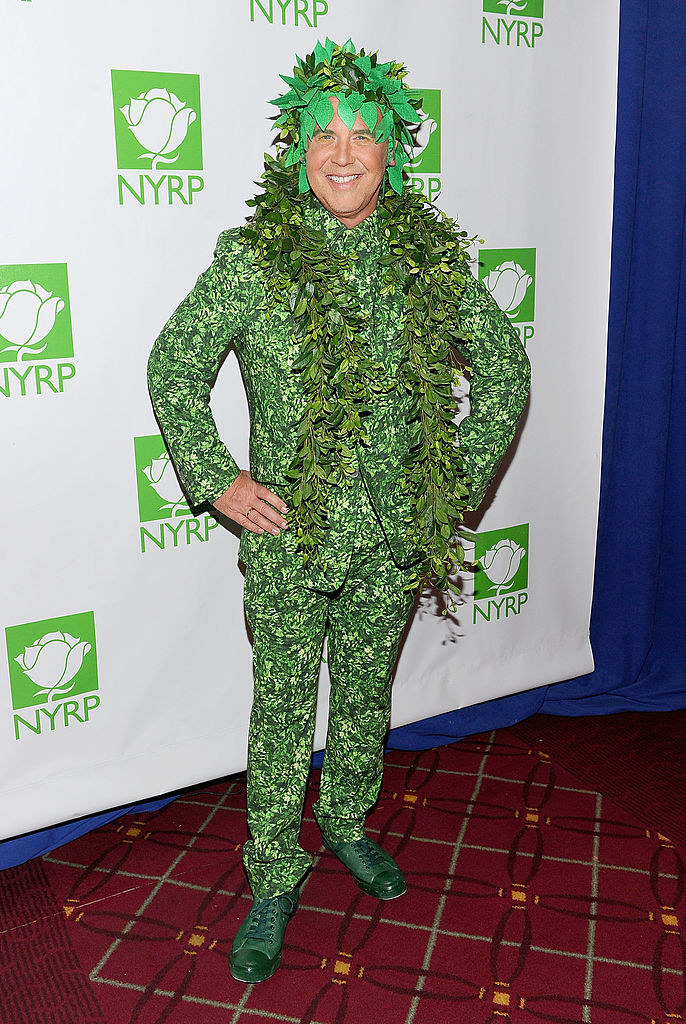 30.
Jamie Lee Curtis as a pirate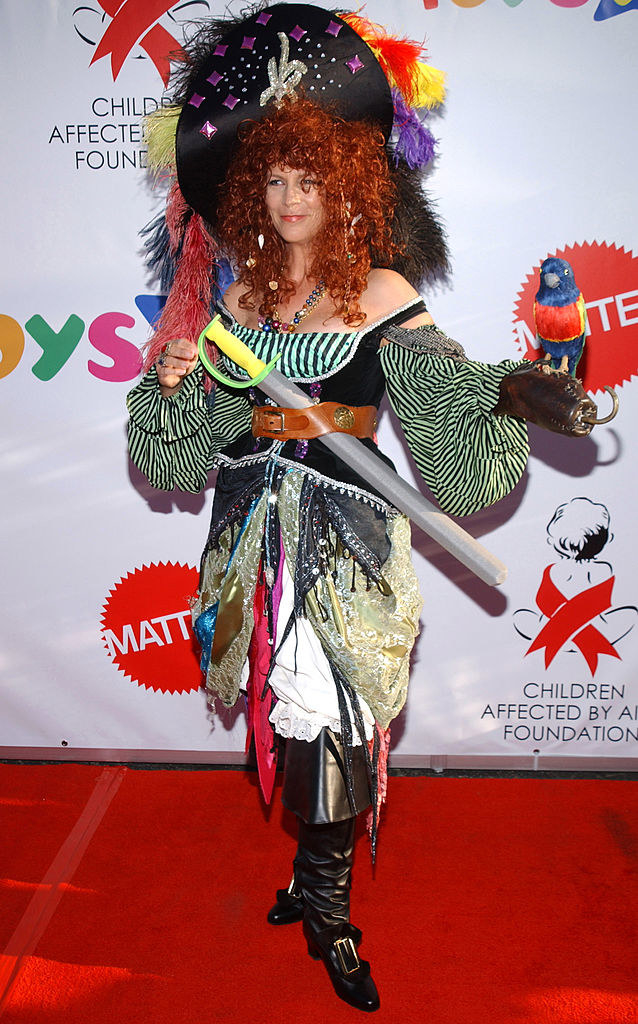 31.
Tara Reid as Barbie, I think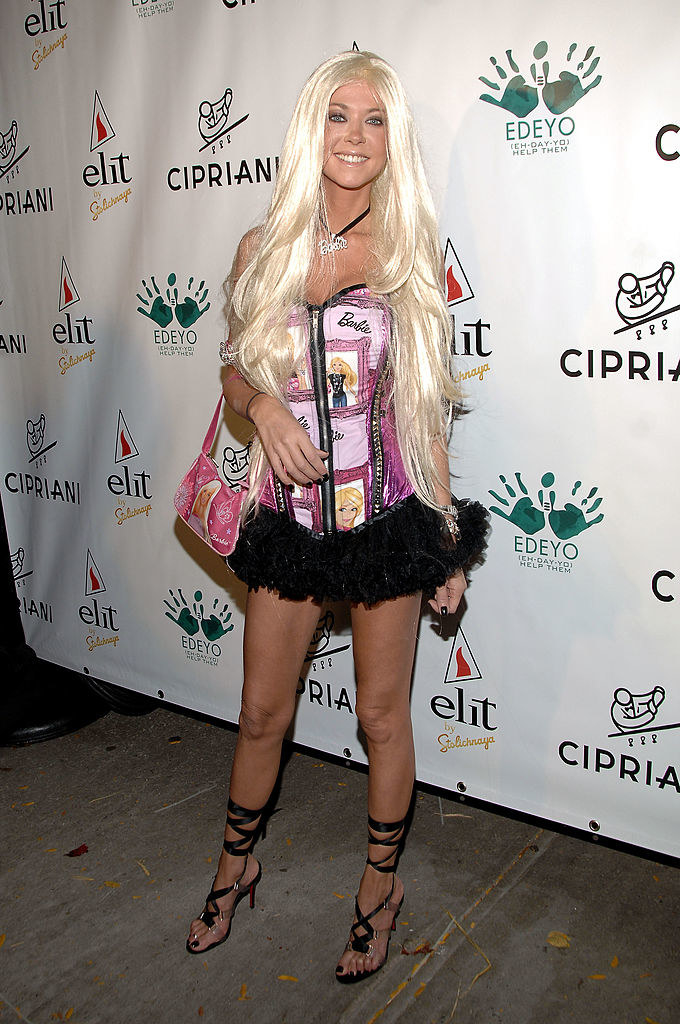 32.
Sia as a rabbit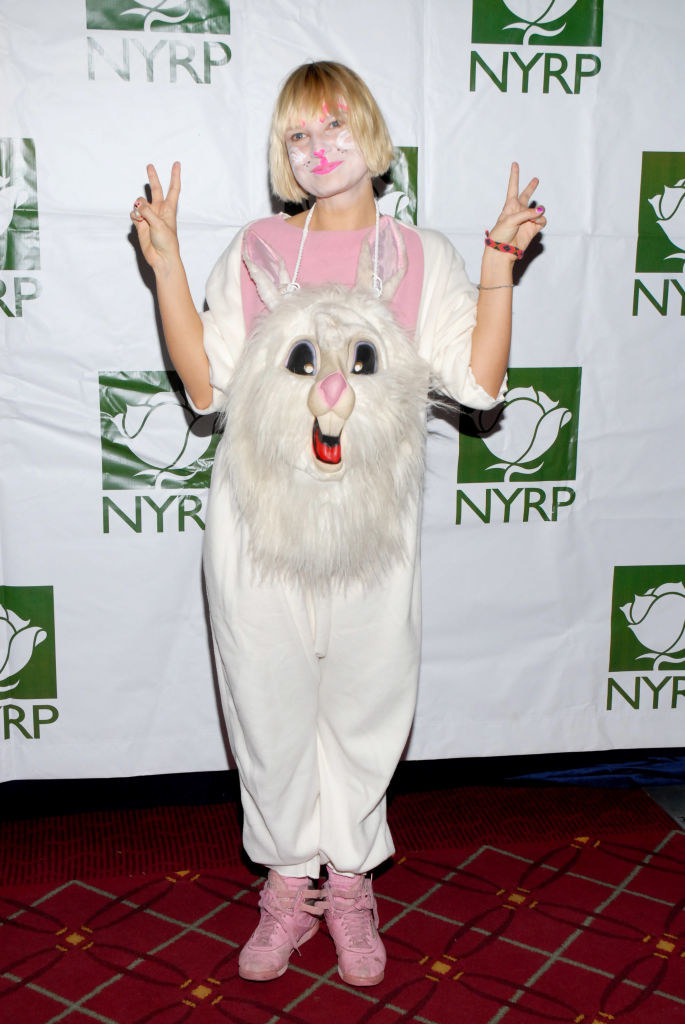 33.
Paris Hilton and Doug Reinhardt as angels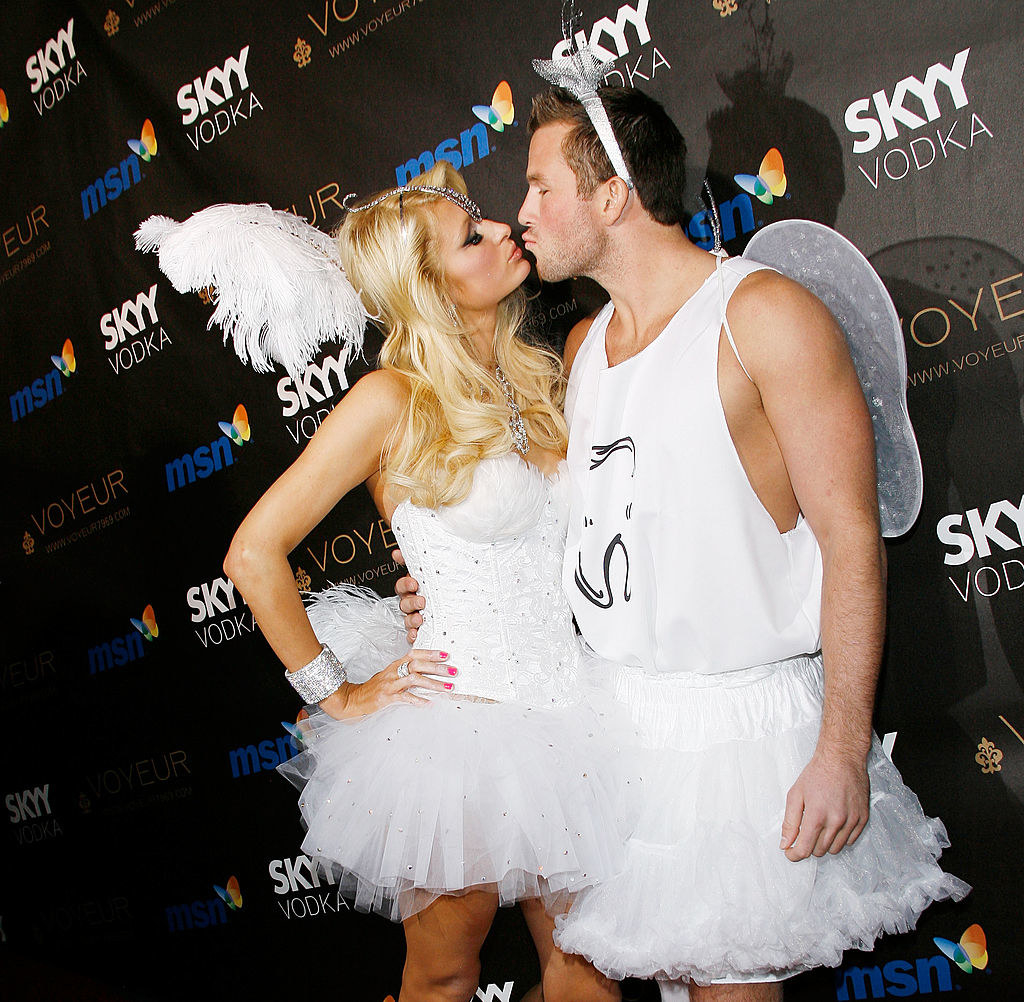 34.
Pete Wentz as the guy from The Royal Tenenbaums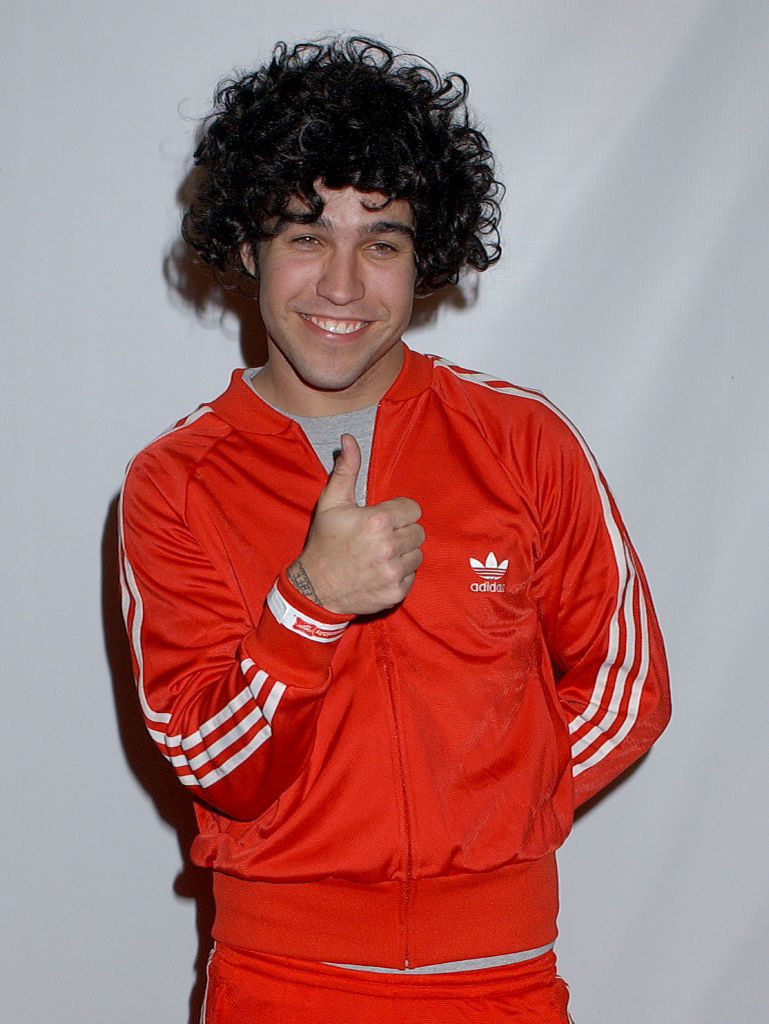 35.
Mariah Carey and Nick Cannon as firefighters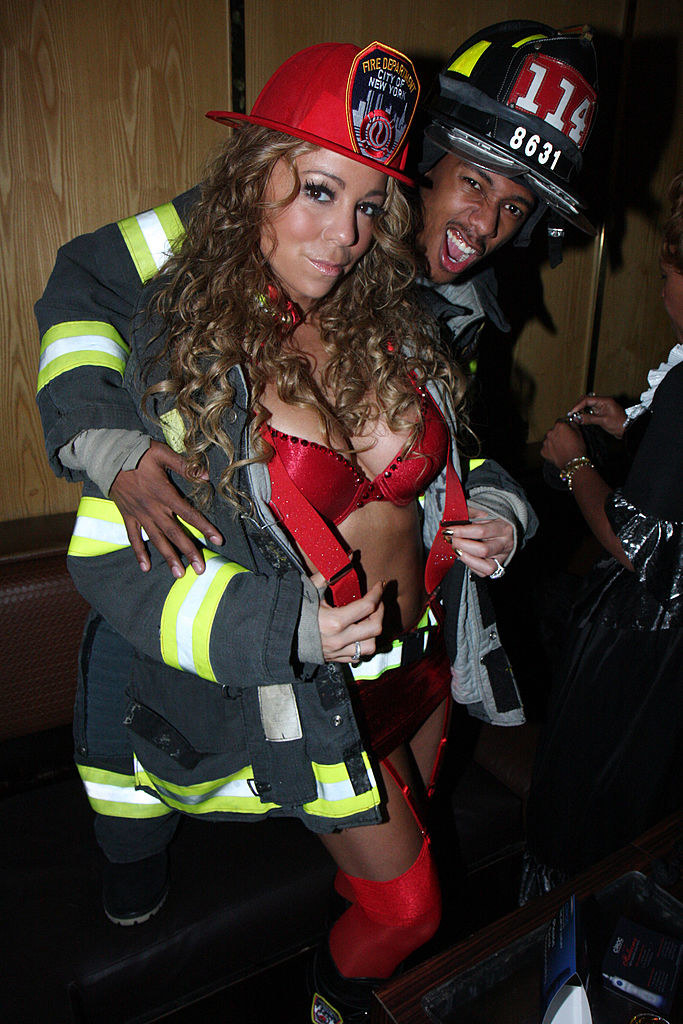 36.
Mariah Carey as a mermaid

37.
Suze Orman as a rich lady with a scarf made of money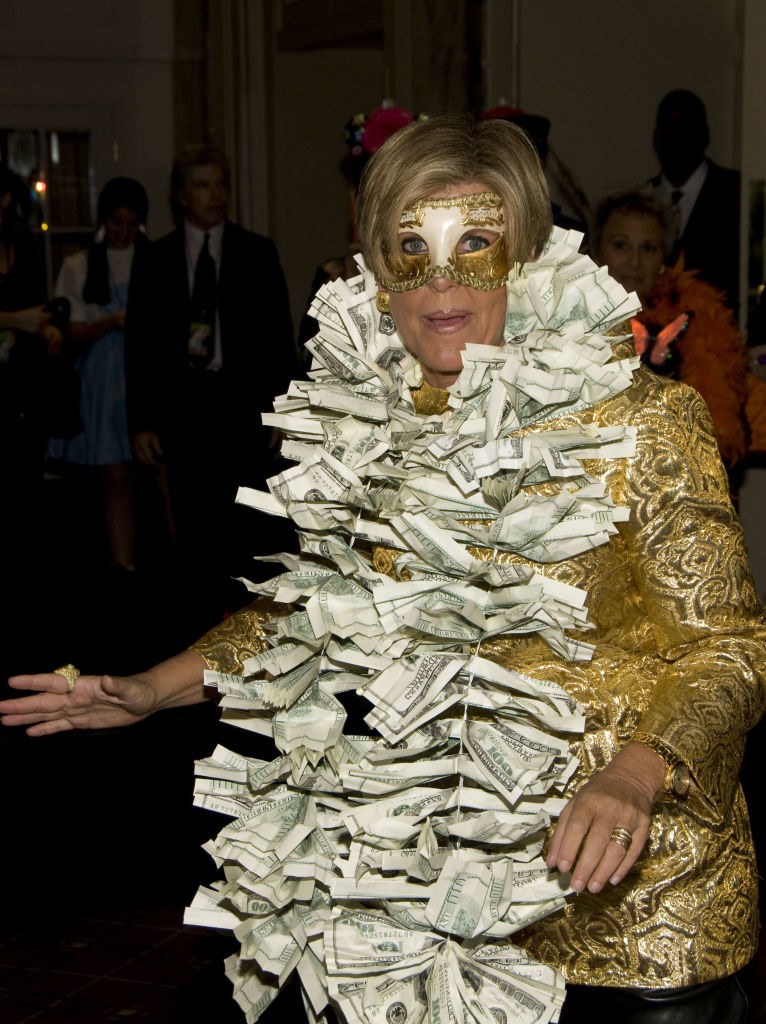 38.
Gabrielle Union as I'm not sure, but I know her shirt says, "Mount And Do Me"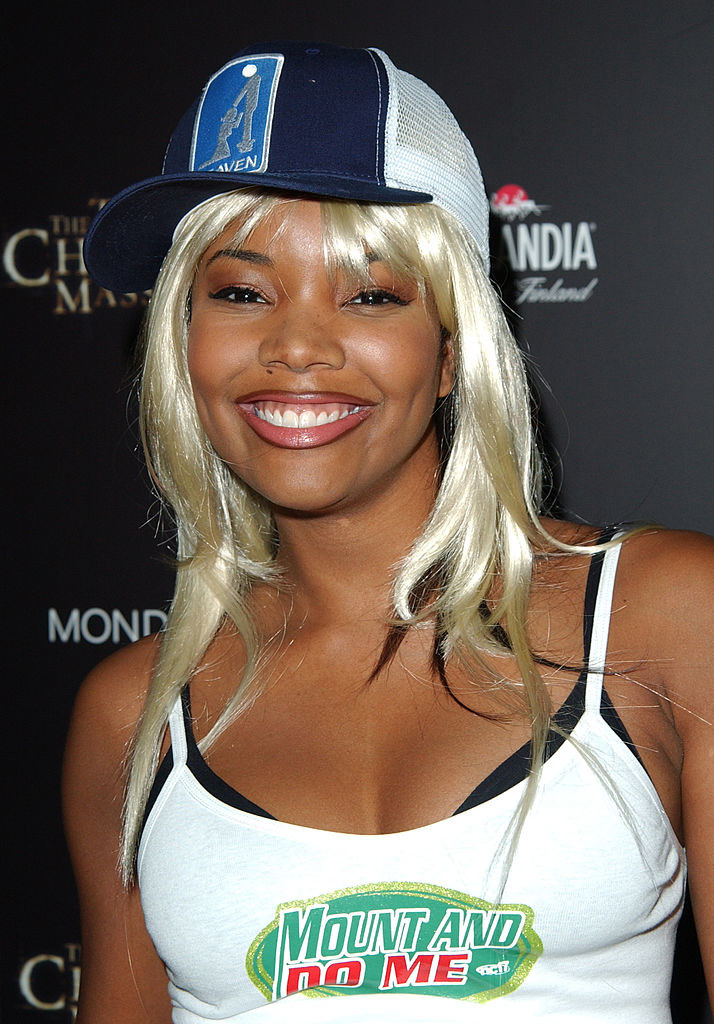 39.
Jason Biggs as a slice of pizza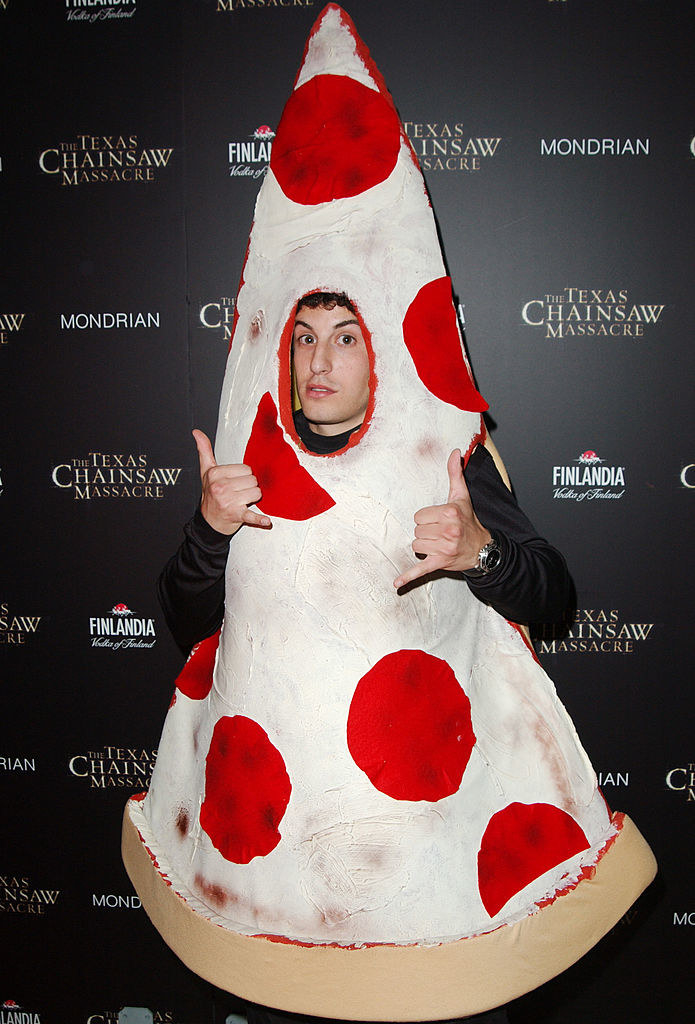 40.
Cris Judd as either an old man or Mr. Clean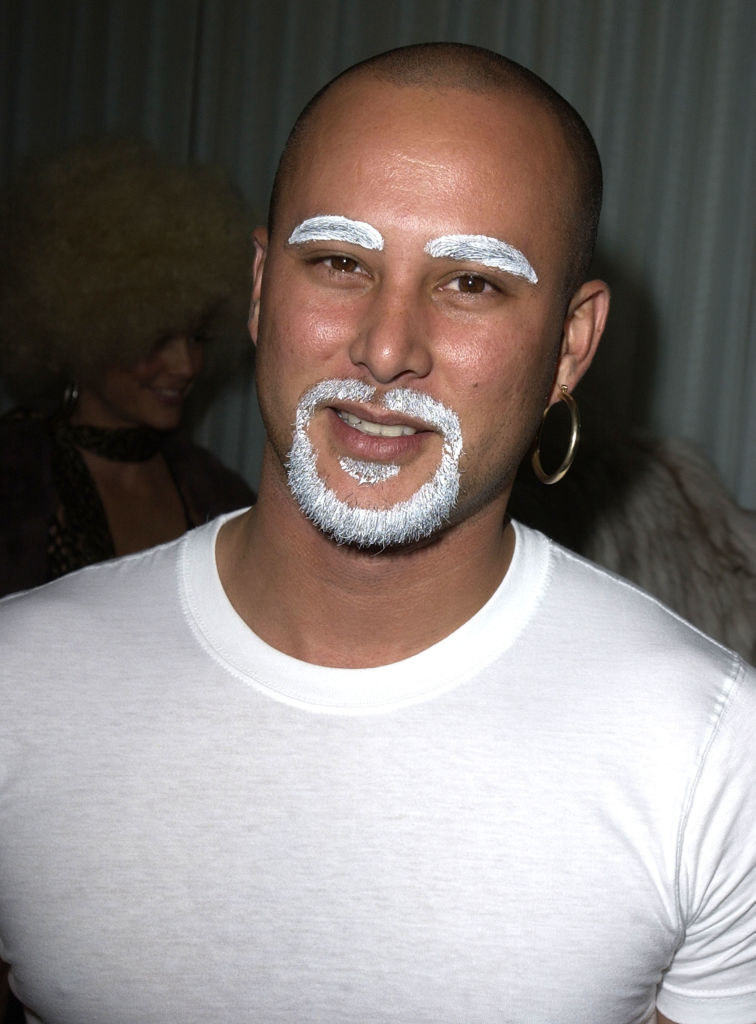 41.
Heidi Klum as the human body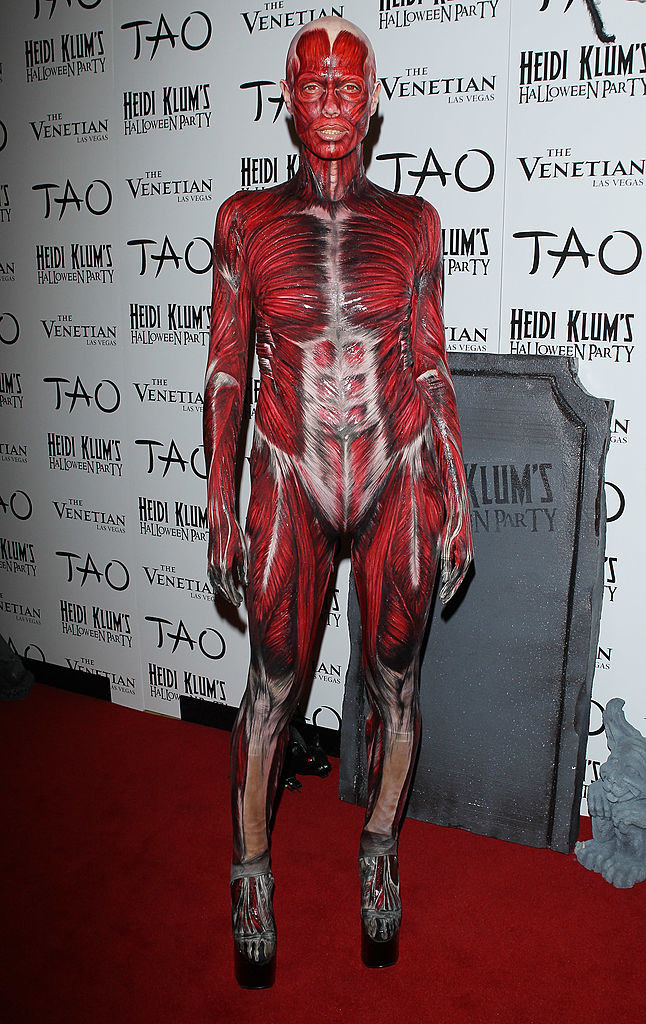 42.
Tisha Campbell as Tyra Banks
43.
Jeremy Piven as a guy with a gun and a poncho
44.
Bette Midler as a plant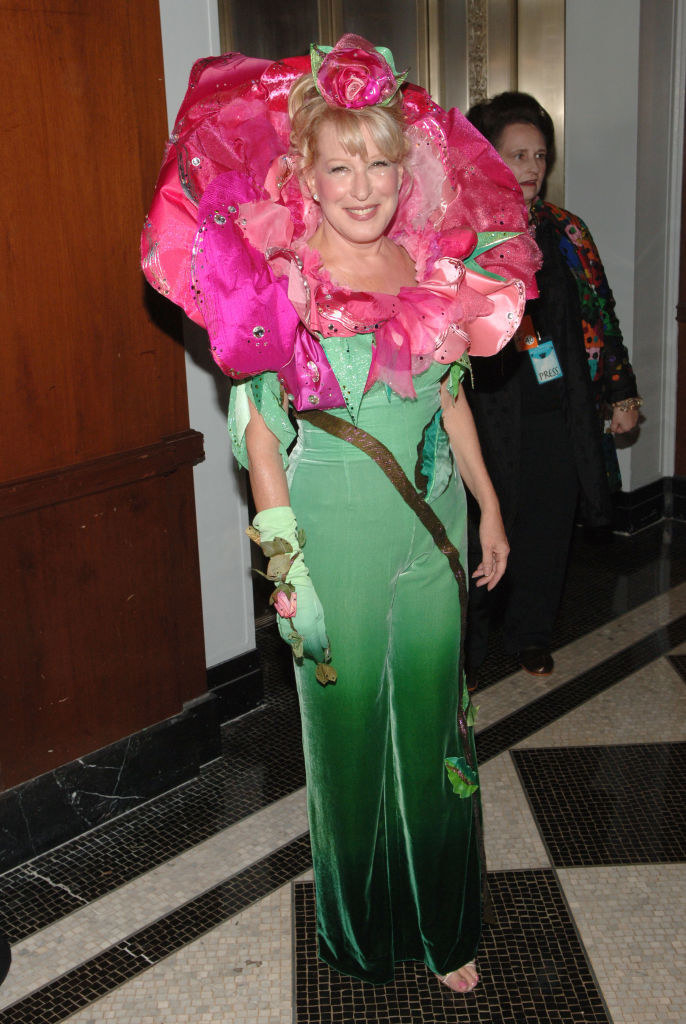 45.
Jamie Lee Curtis as a cop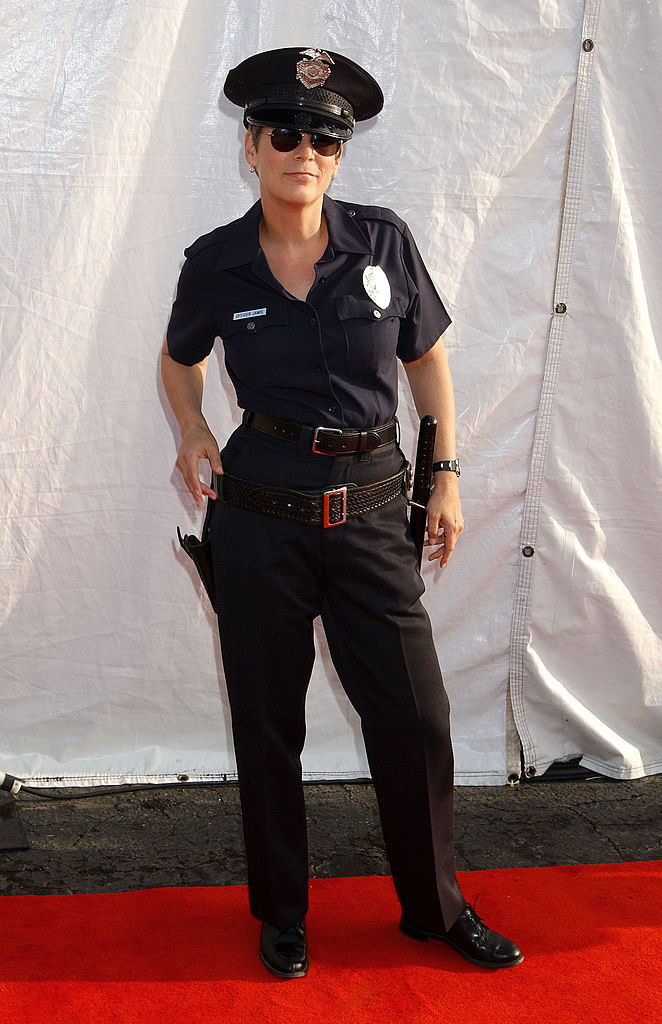 46.
Heidi Klum and Seal as Eve and THE apple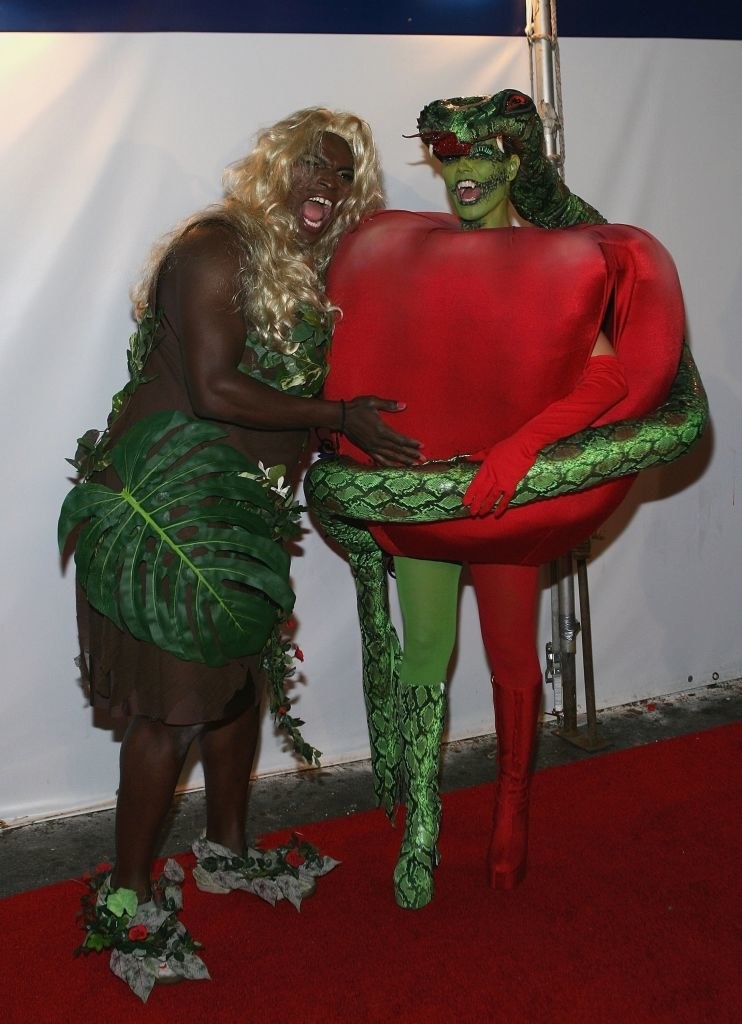 47.
Pink as a clown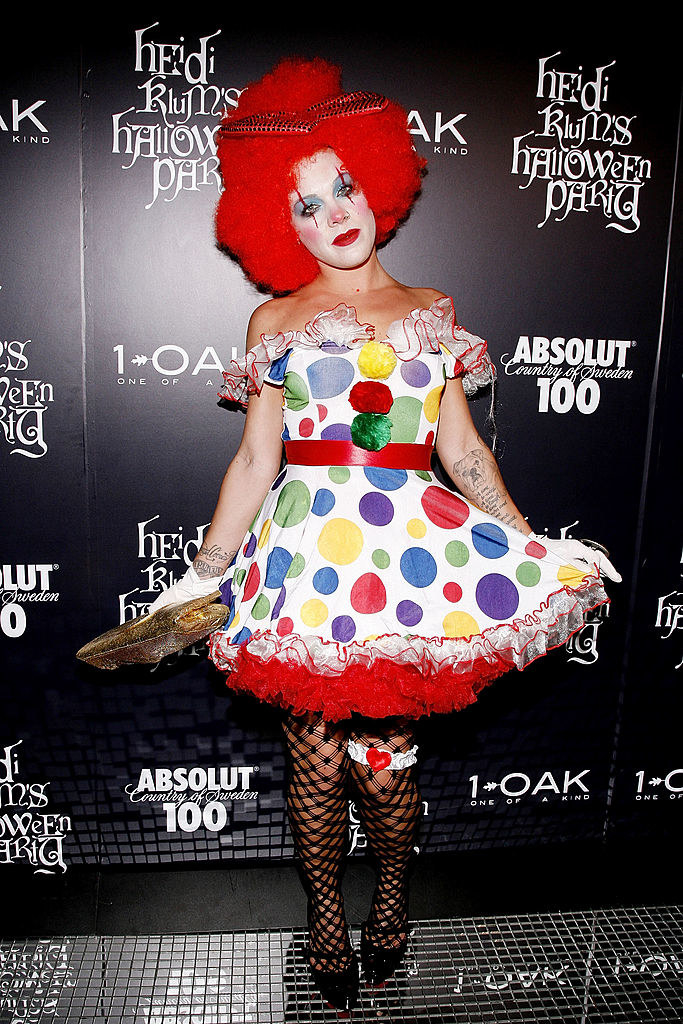 48.
Paris Hilton as a Playboy bunny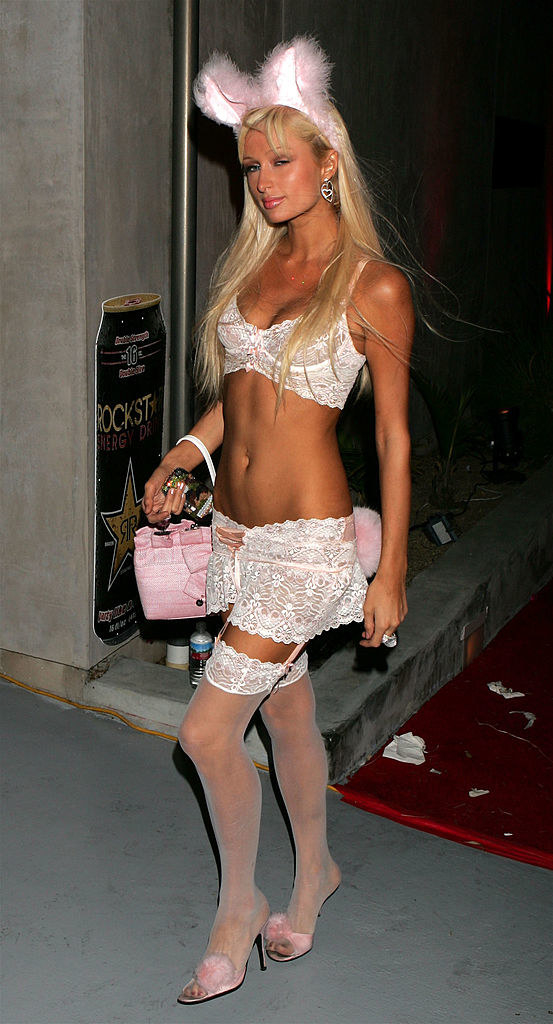 49.
And last but not least, Khloe Kardashian as a cop and Kim as a flapper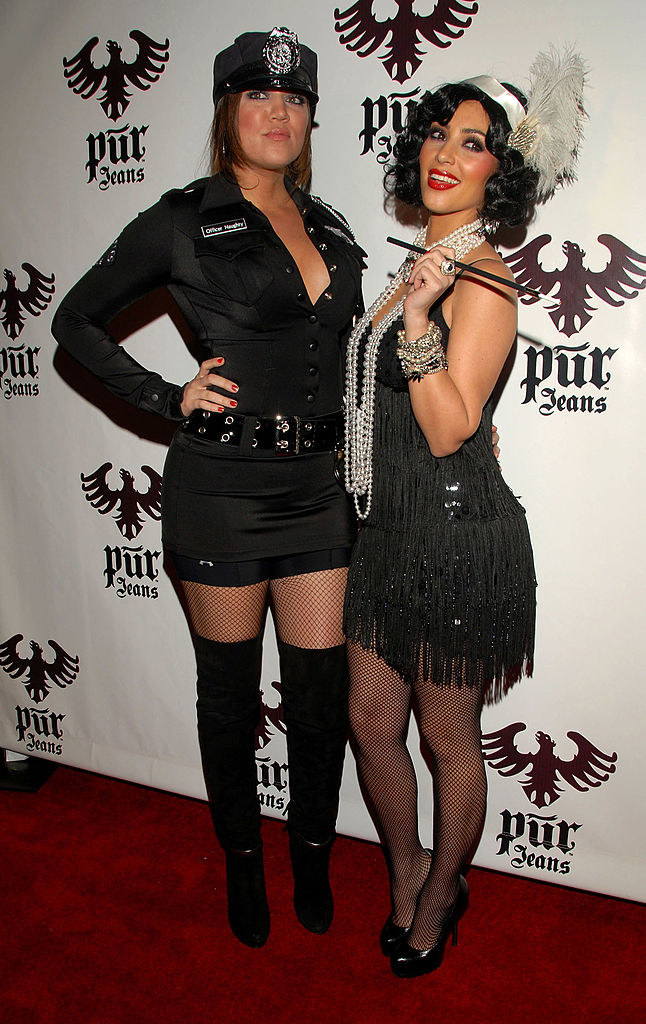 Psst! Did you hear that Tasty has its very own Halloween TV special? Snoop & Martha's Very Tasty Halloween premieres Thursday, October 21 only on Peacock. Check it out!