The newly married painter, impressionist, queen of pop, and free woman is leaving her Thousand Oaks house for an $11.8 million mansion in Calabasas.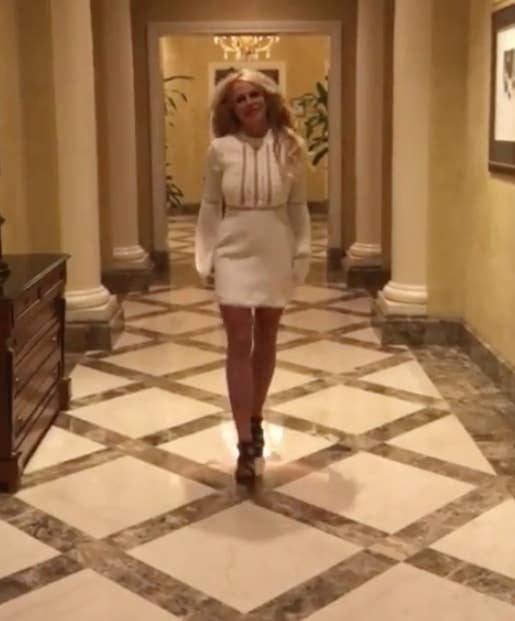 Over the years, Britney's home has become "sacred" to the homosexual community. A "gay temple," if you will.
The Olive Garden/Cheesecake Factory inspo have made it extremely legendary.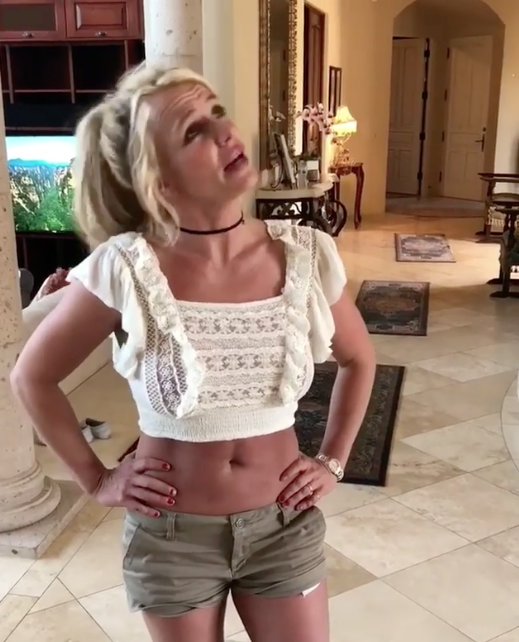 There's her burnt down gym adorned with string lights and tiny furniture.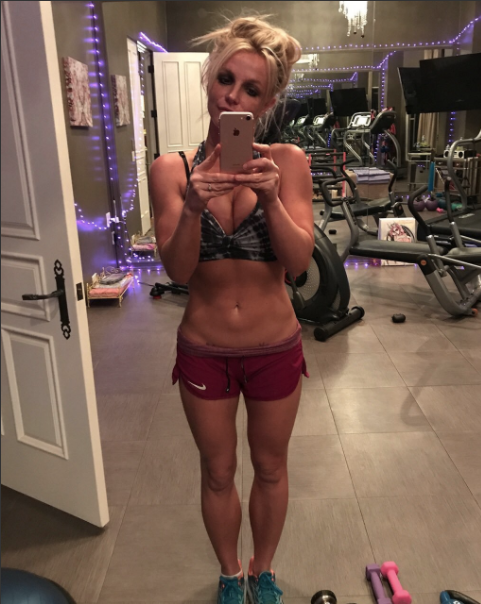 Which we love so much!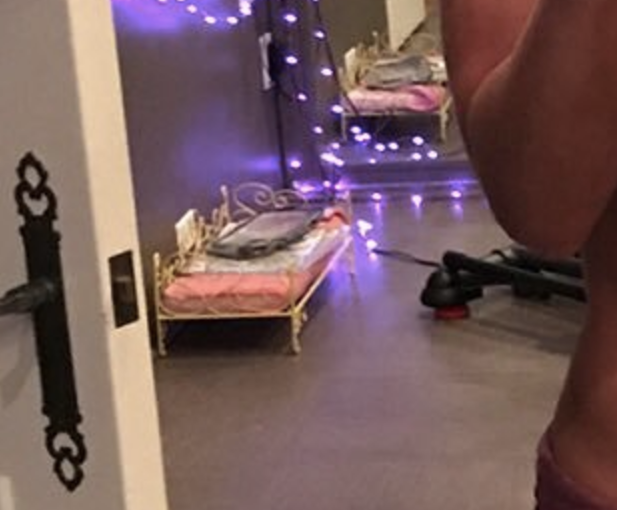 The living room which also doubles as a dance studio.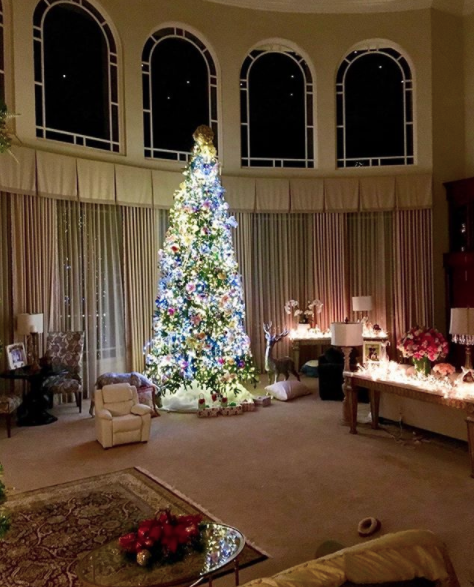 And how could I forget her art room? I'd honestly rather go here more than anywhere else in the world, and I'm not joking.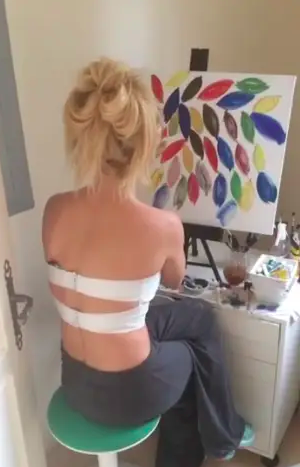 Buuuut we're onto a new chapter!
Her new house is an elevated and upgraded version of her last house — in essence, it's INCREDIBLY Britney.
It's also huge.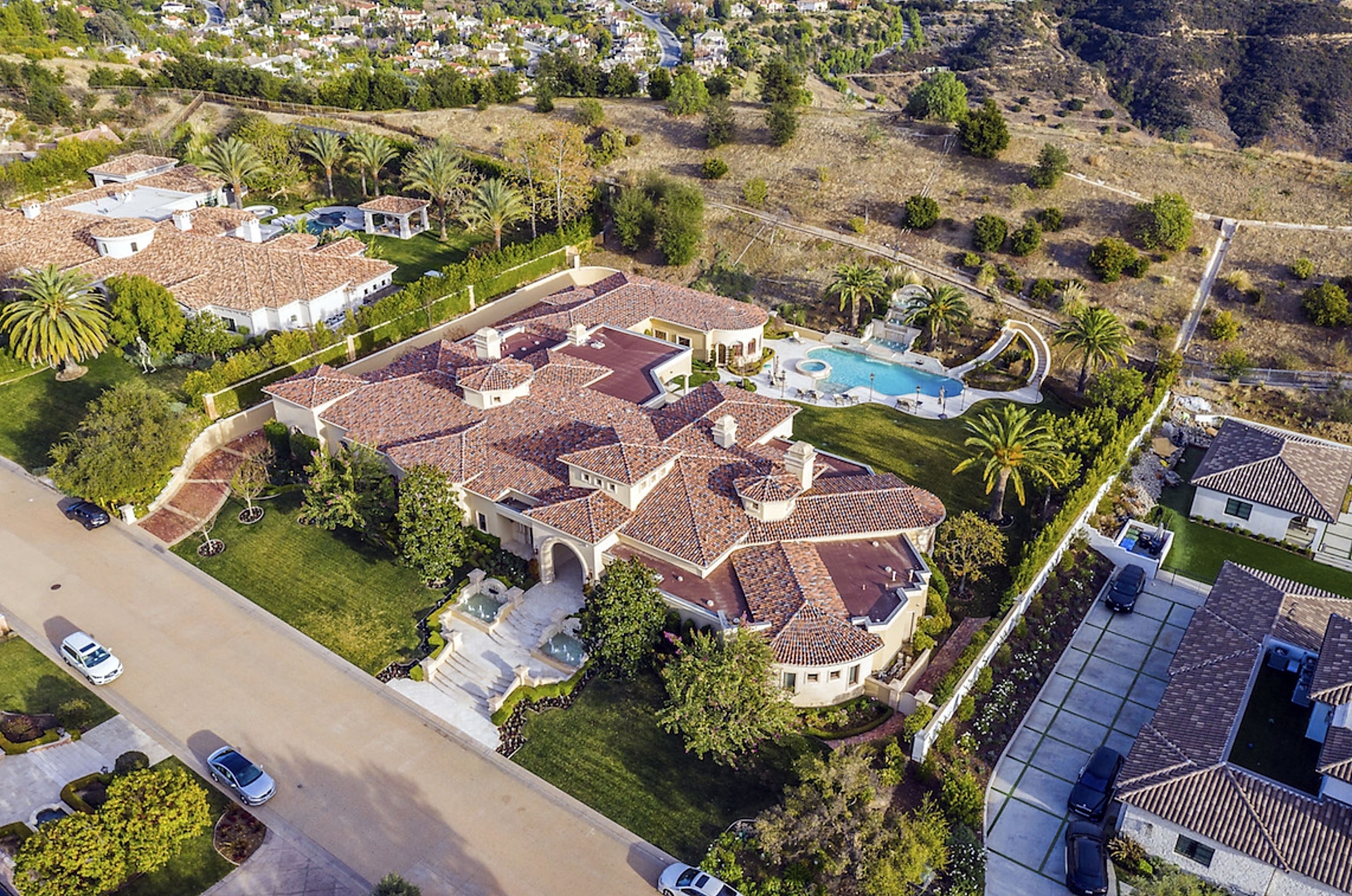 And that view? Stun!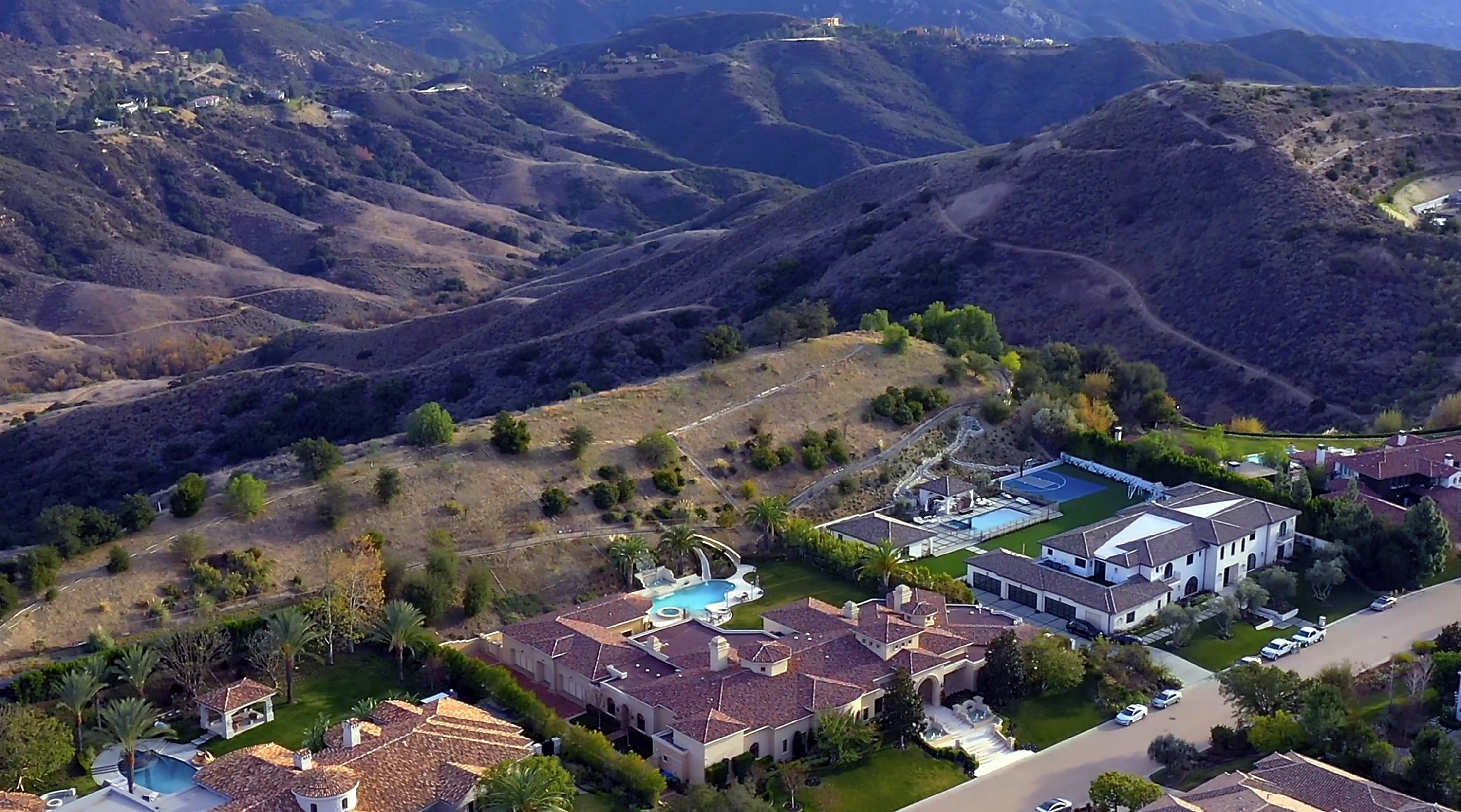 The chateau-esque enclave is adorned by two big fountains.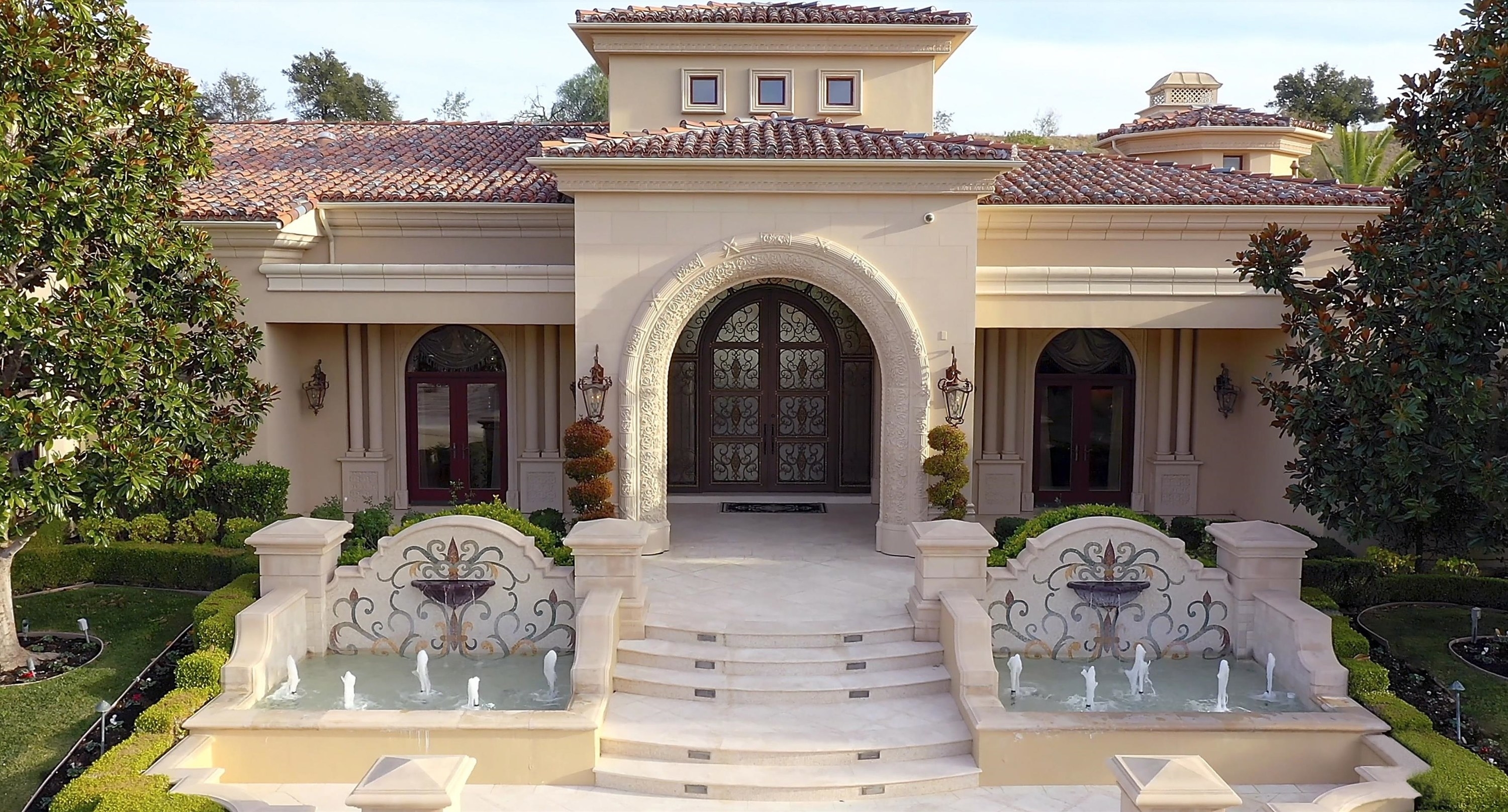 And they light up at night. Very chic!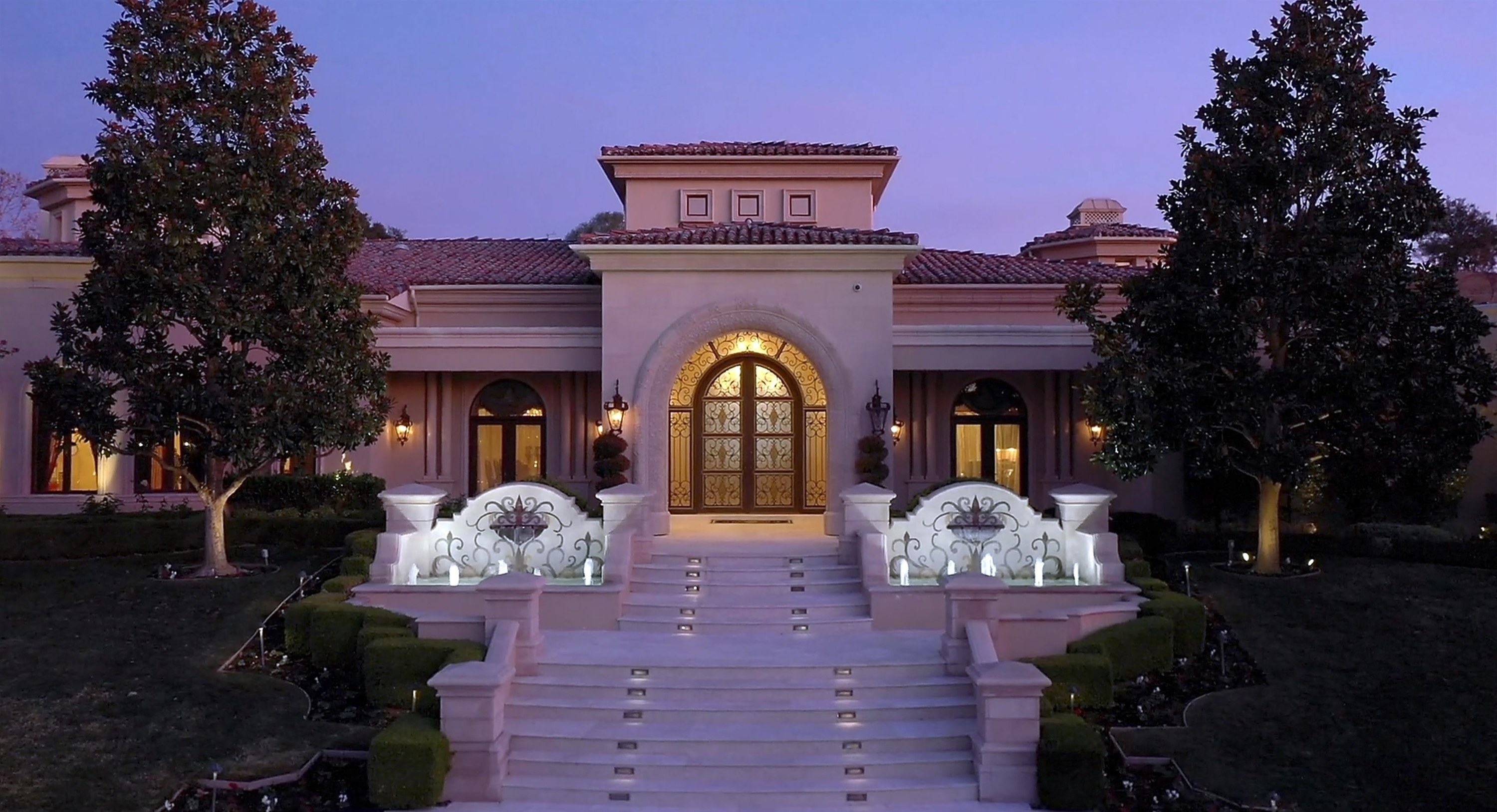 The house apparently has six bedrooms and nine bathrooms, so there are plenty of places to pee.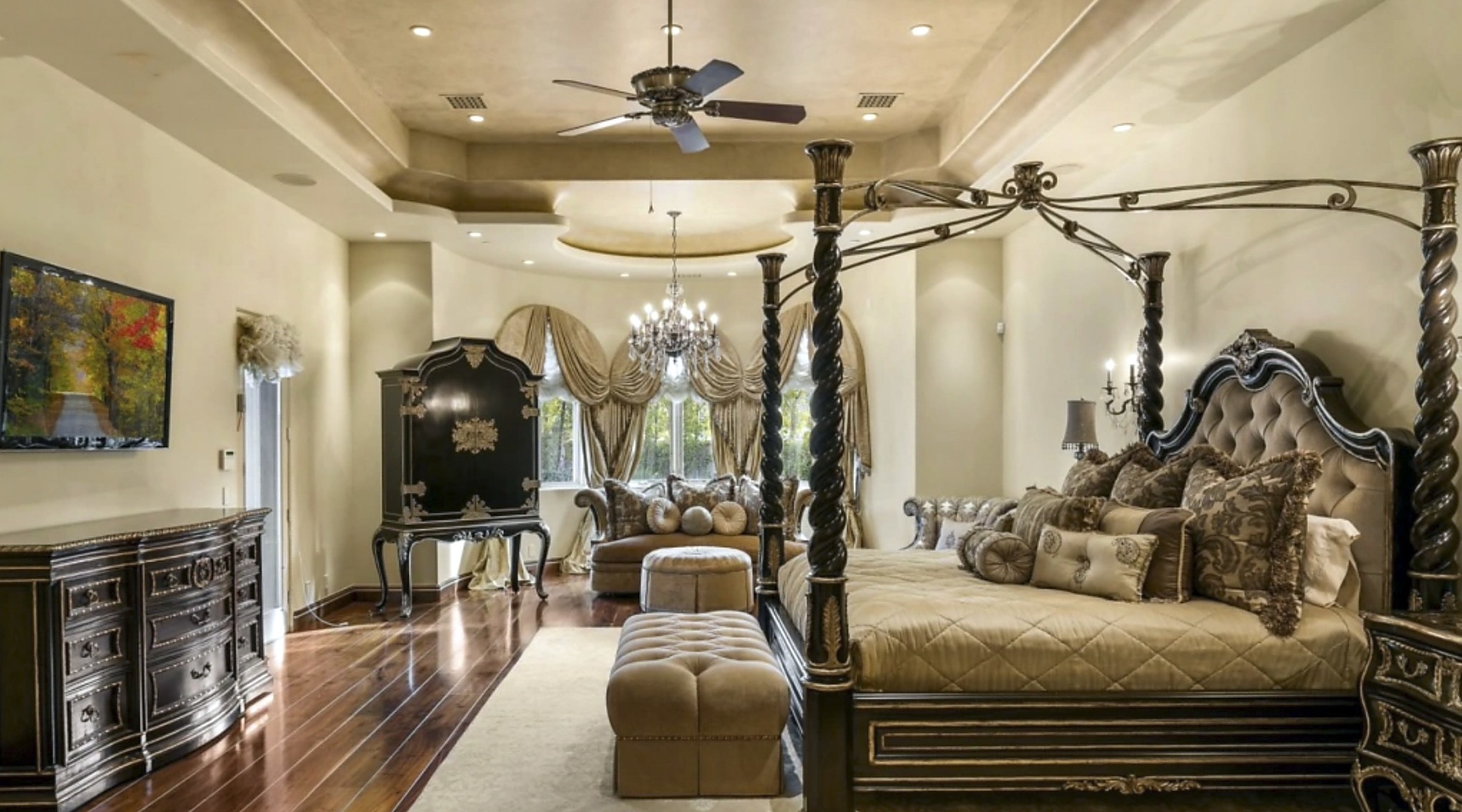 Going with her fav Tuscan theme, there are marble floors throughout.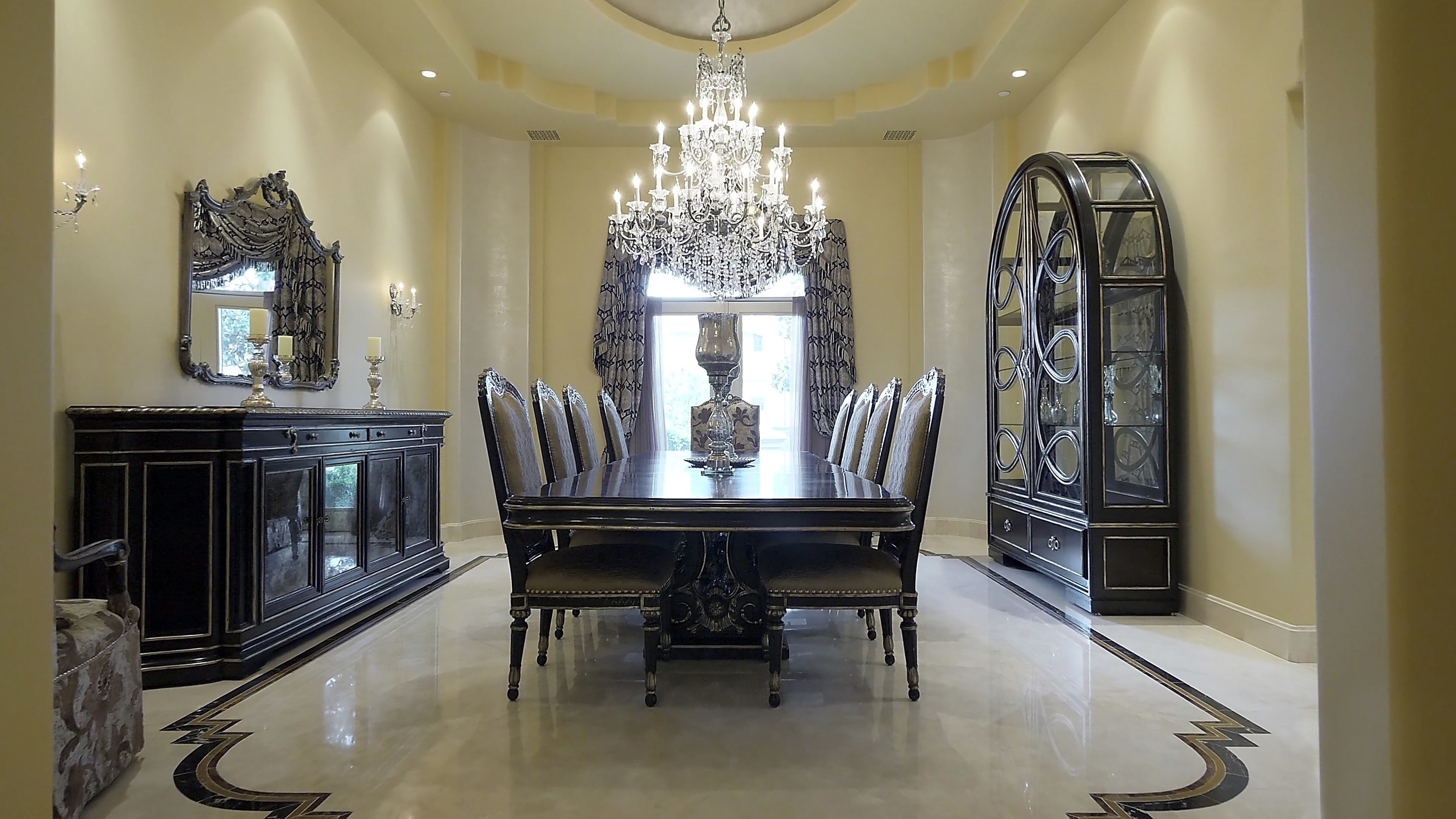 The hallways are very "French ornate" or something. I just know Britney loves them, so I do too.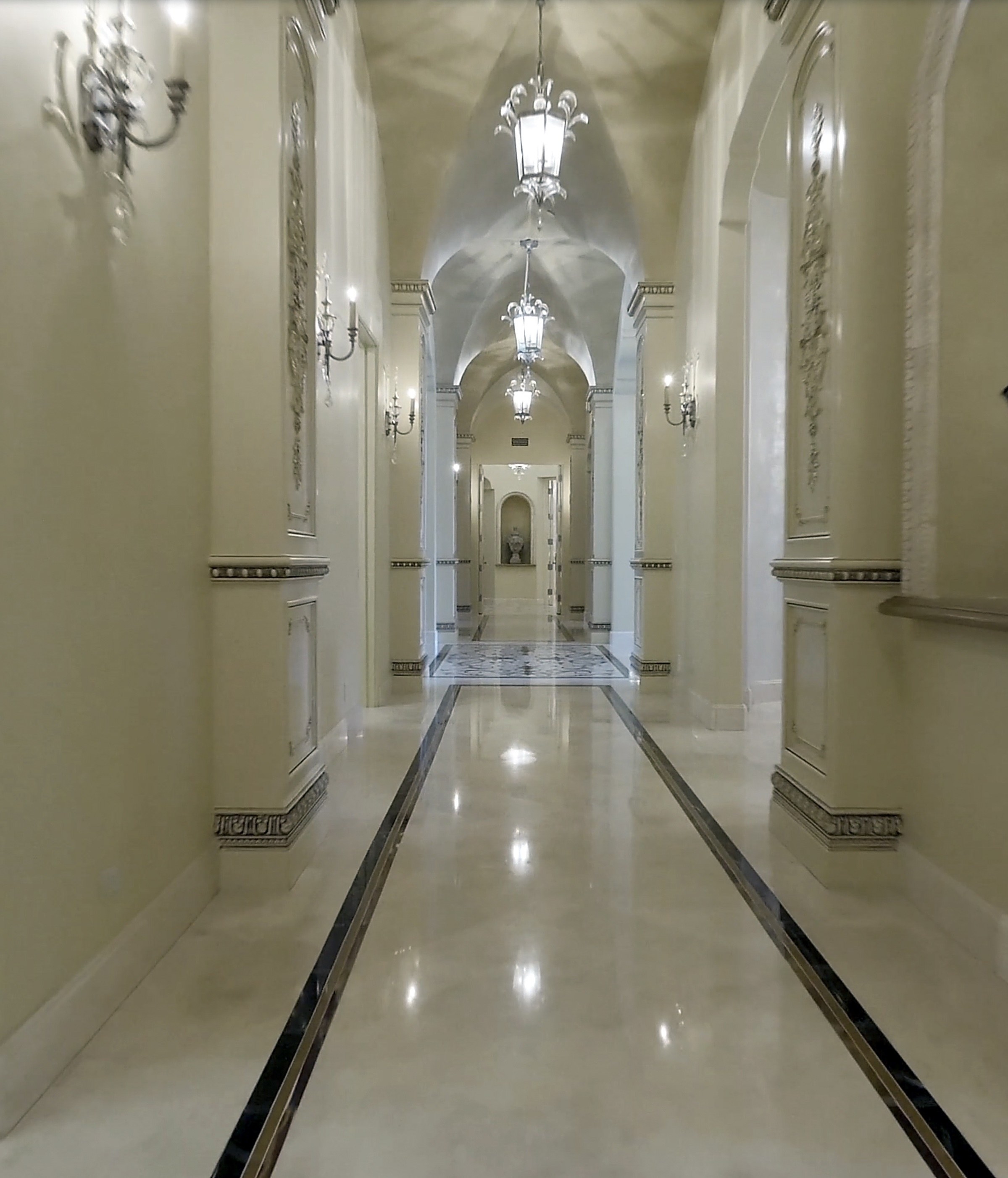 This room is perfect for her fashion shows.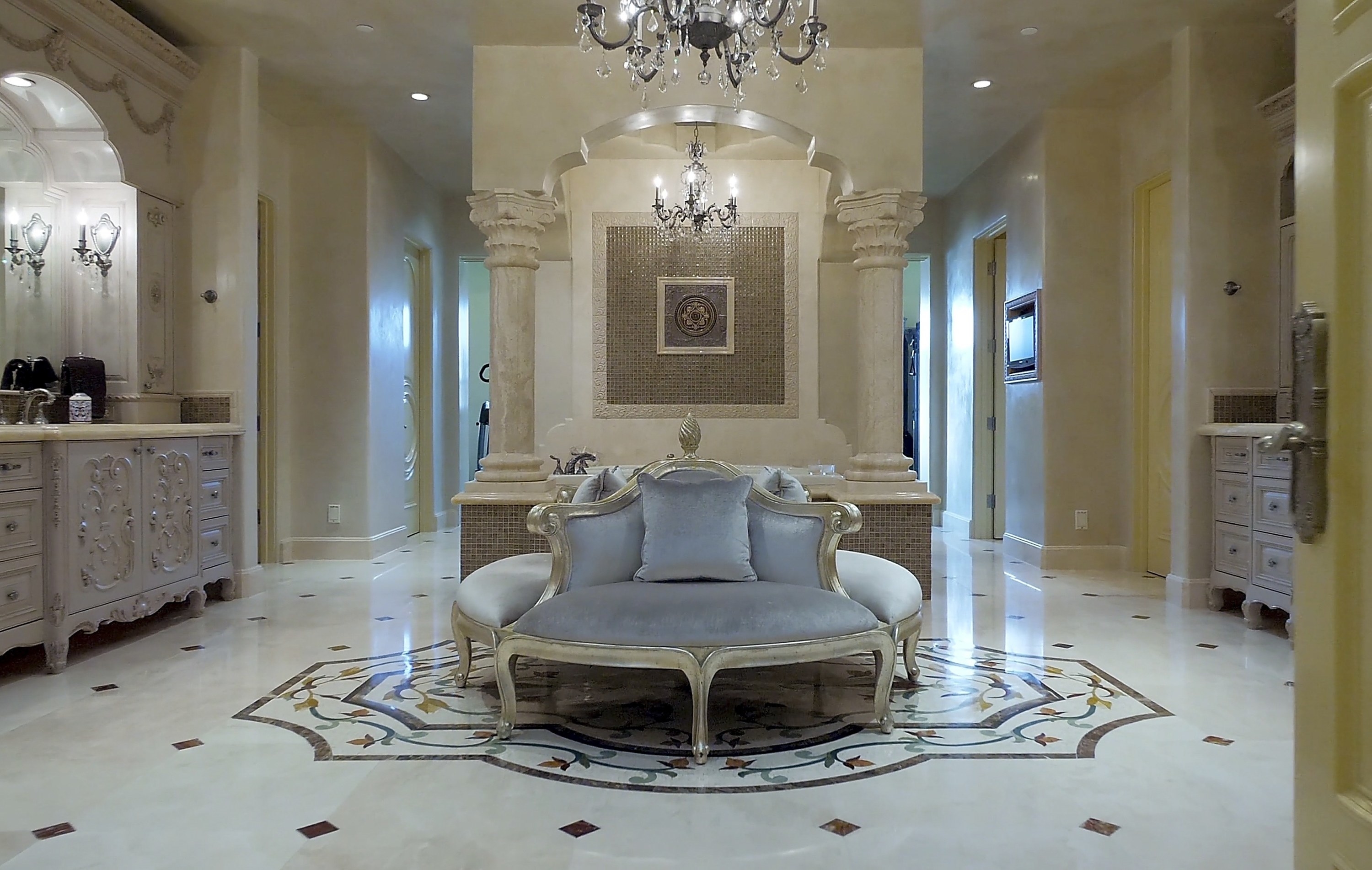 And I could totally see Britney turning this piano room into an Instagram dance studio or painting room.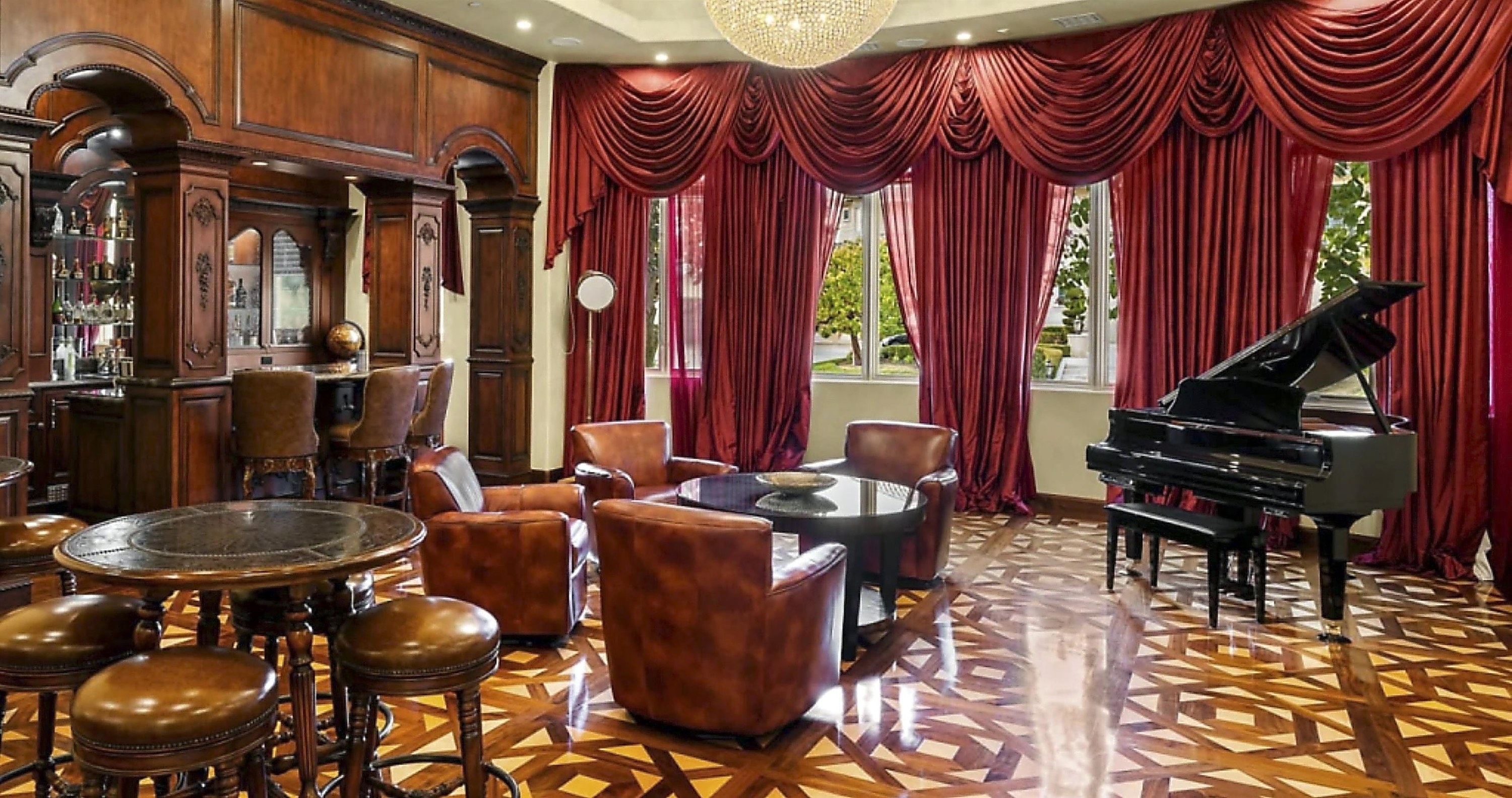 There's also a whole-ass movie theater.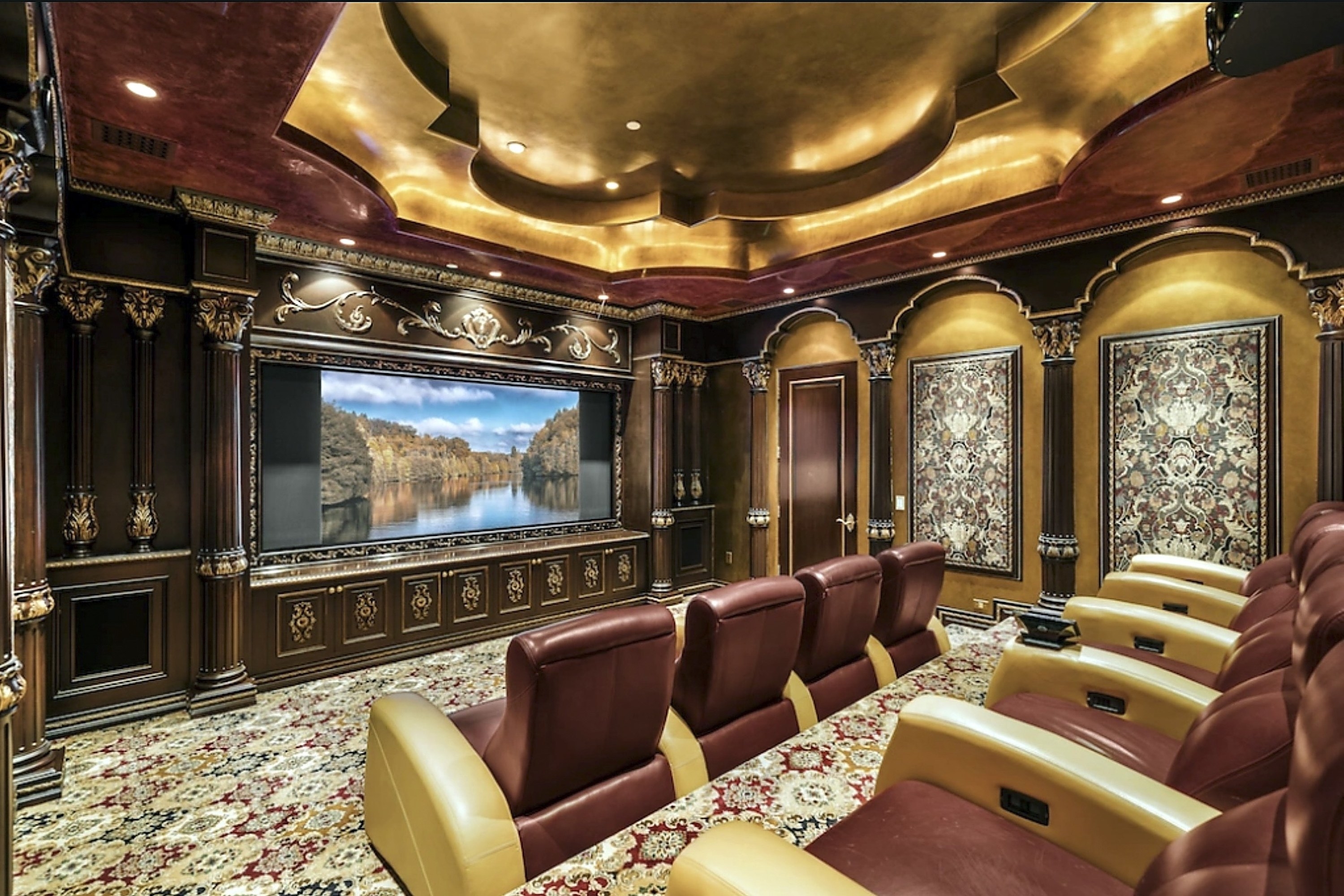 The kitchen has 72 chandeliers, which, knowing Britney, was definitely a huge draw!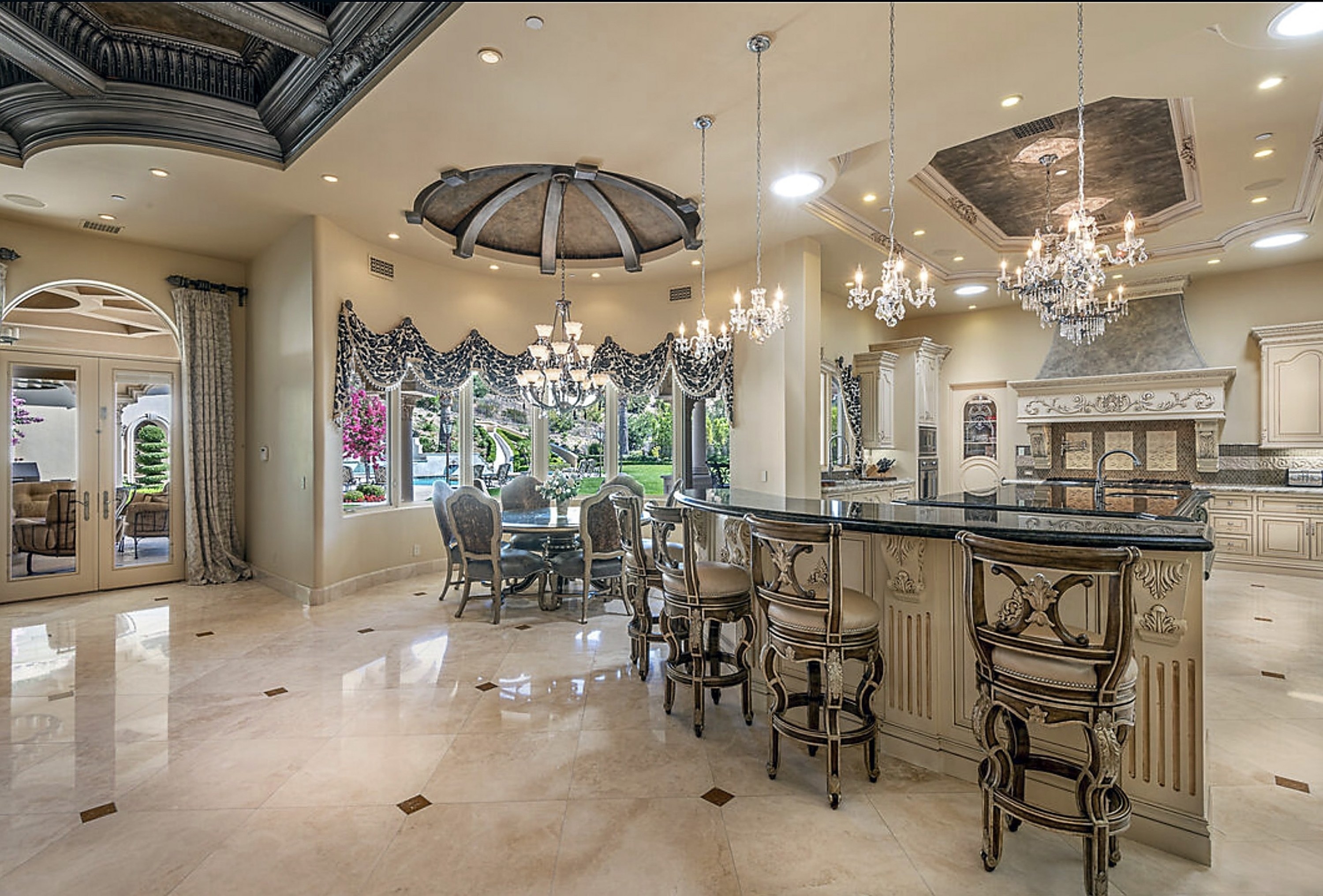 Seriously, there are so many chandeliers.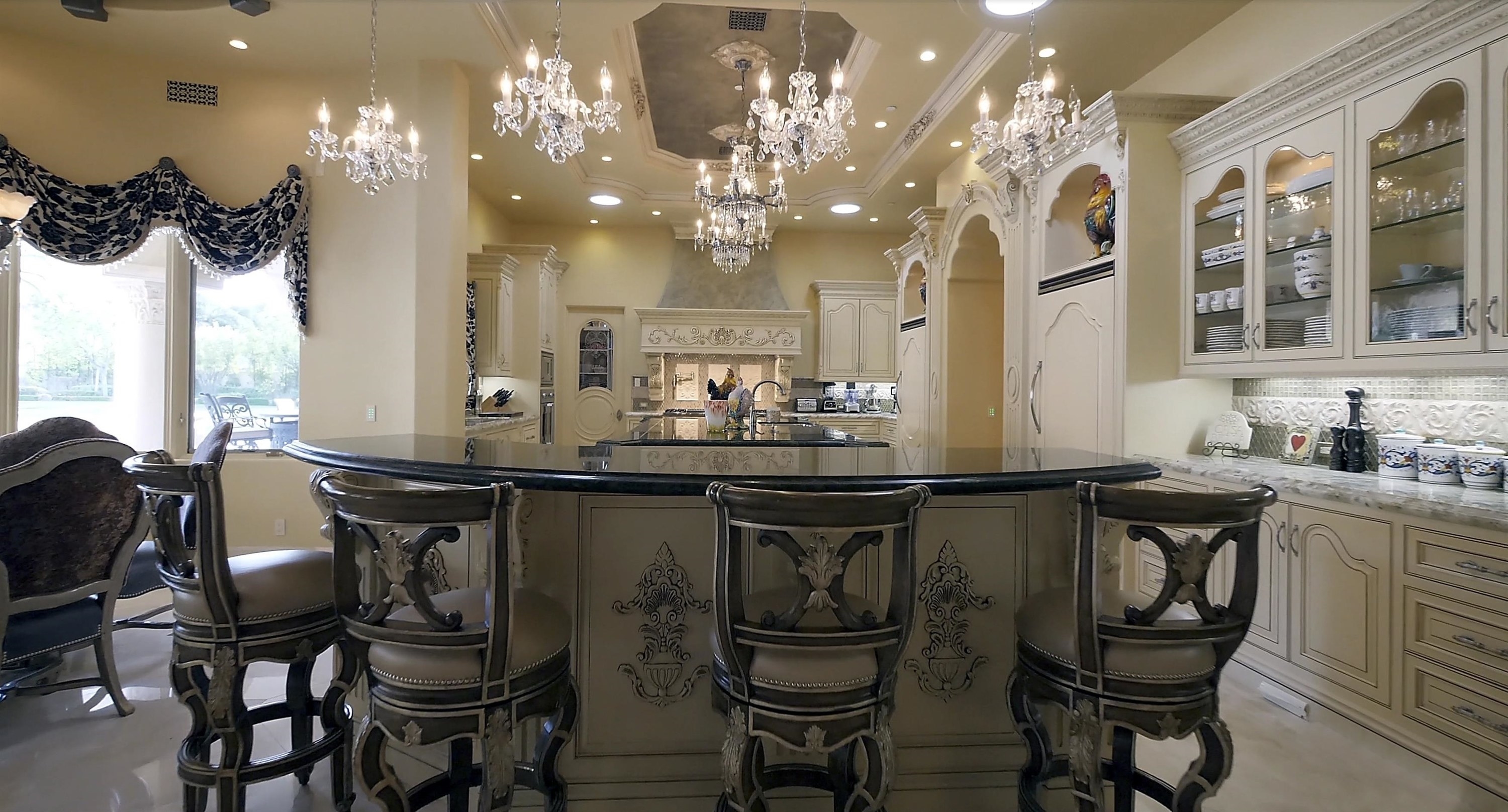 There's this extremely elaborate kitchen stove that is probably worth more than my life.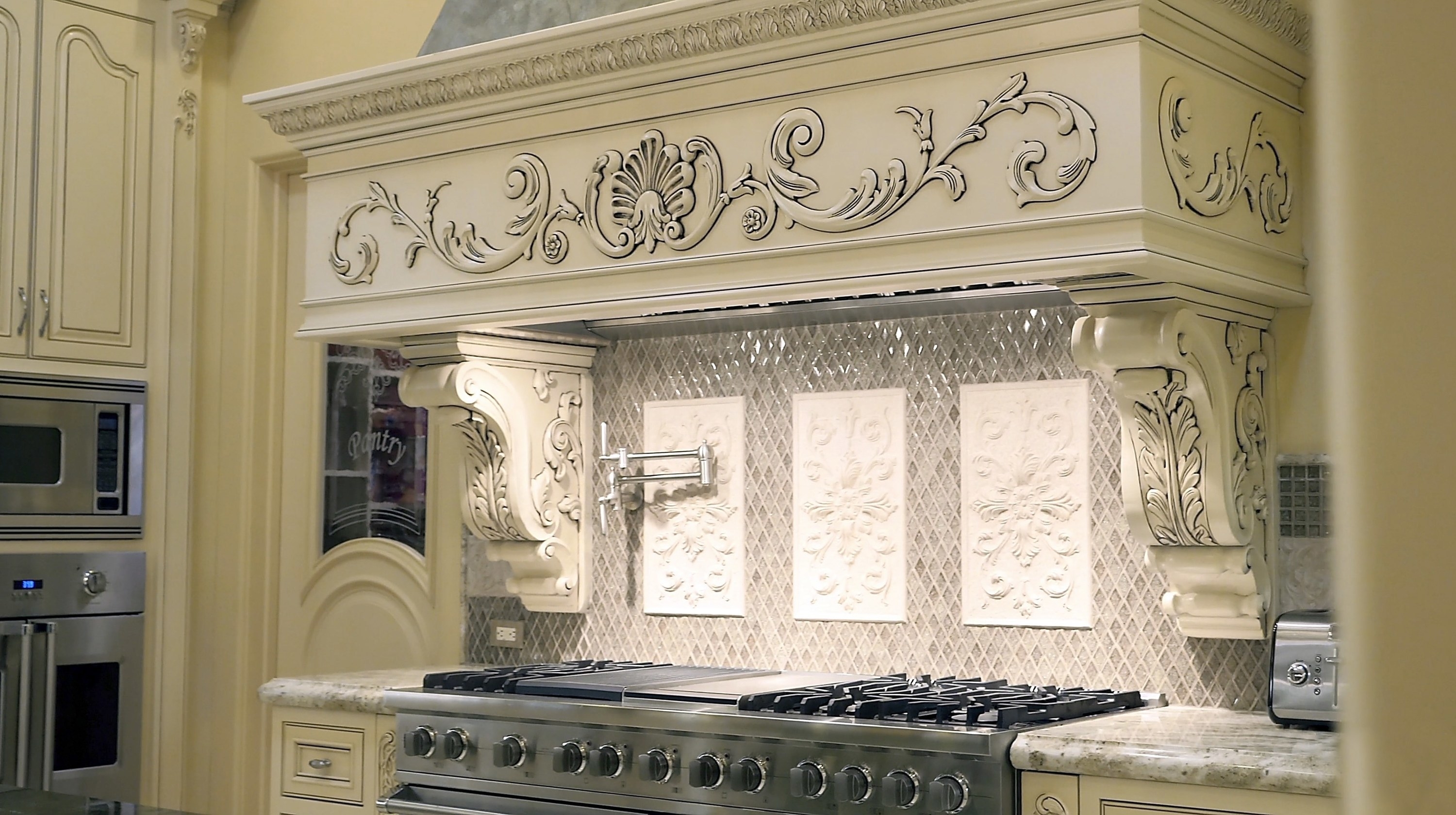 Check out that island.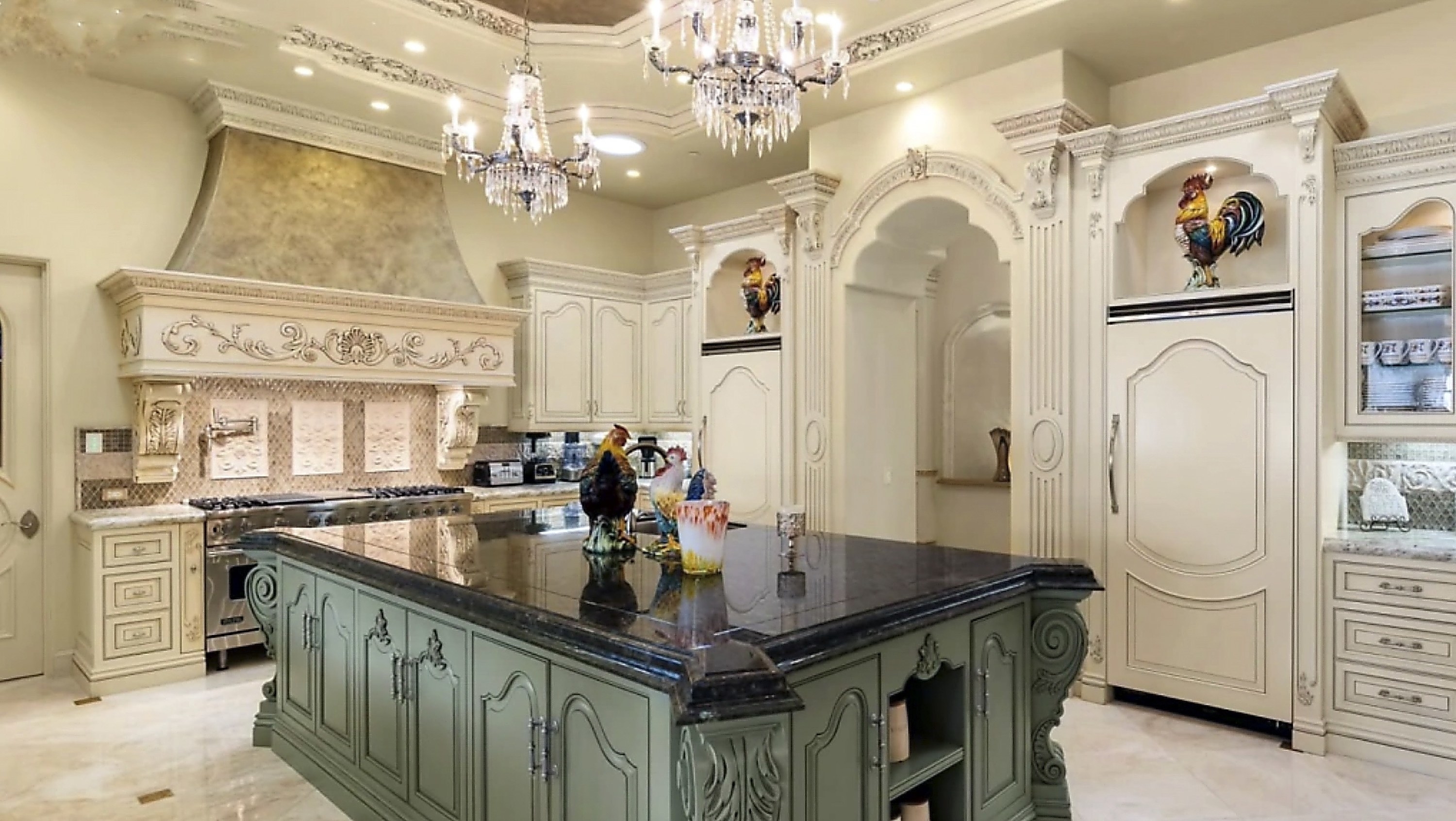 And I really hope the house comes with those roosters, because we know B loves 'em.
This appears to be some sort of ginormous closet, which is perfect for her clothing hauls.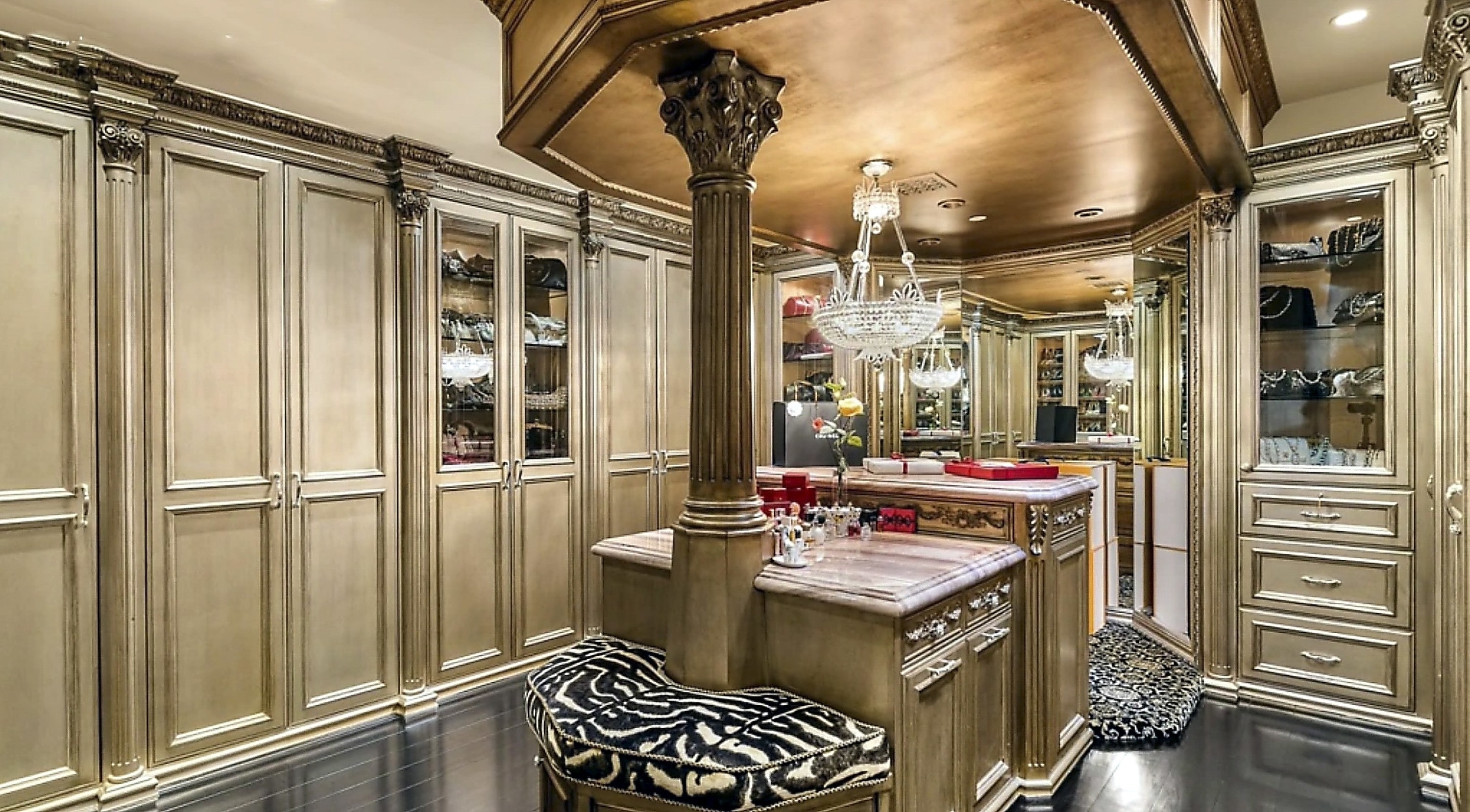 The bedroom also has more chandeliers, which again, she loves.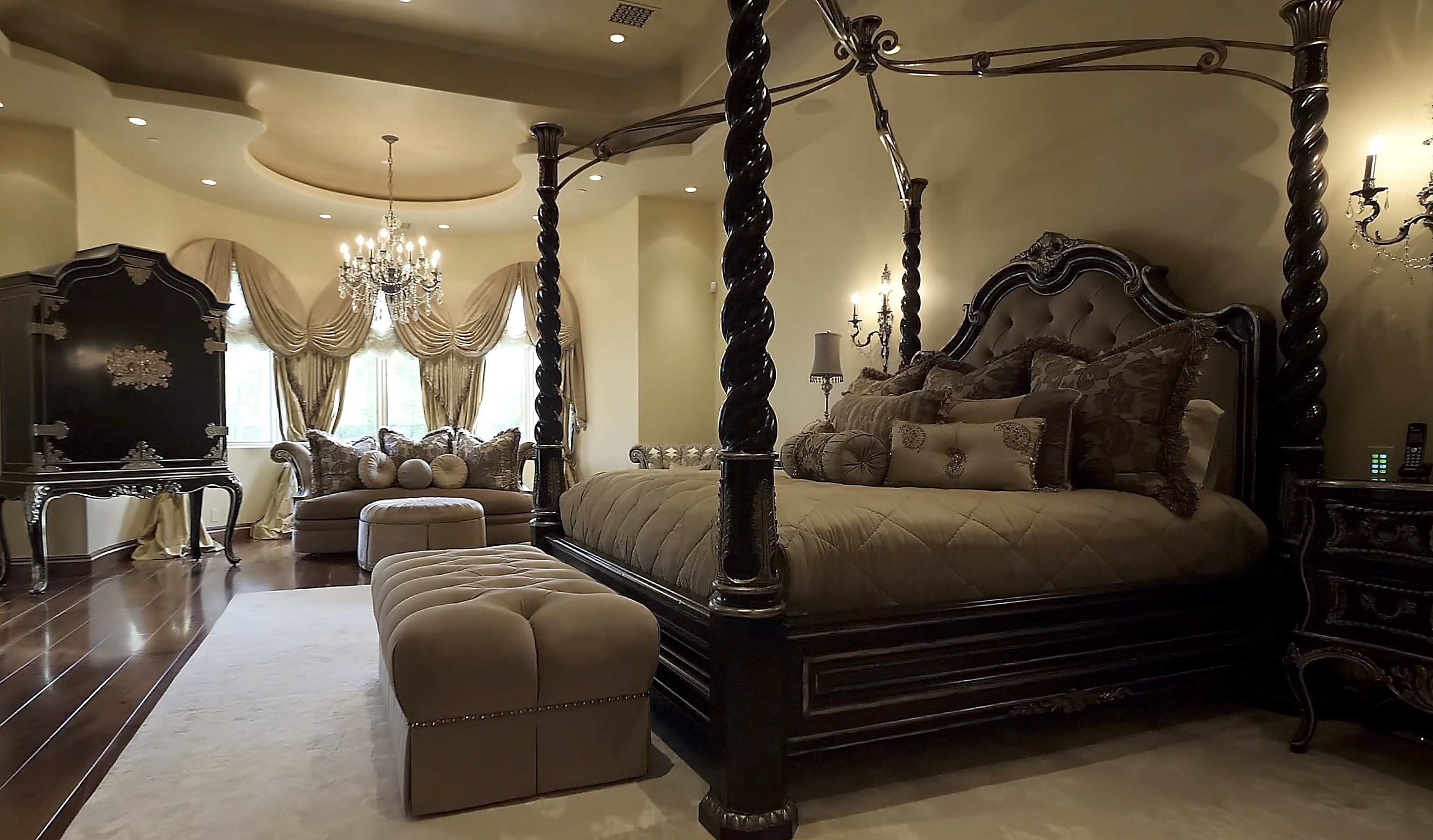 There's even an executive business suite.
Outside, there's a couple of nice patios, like this one: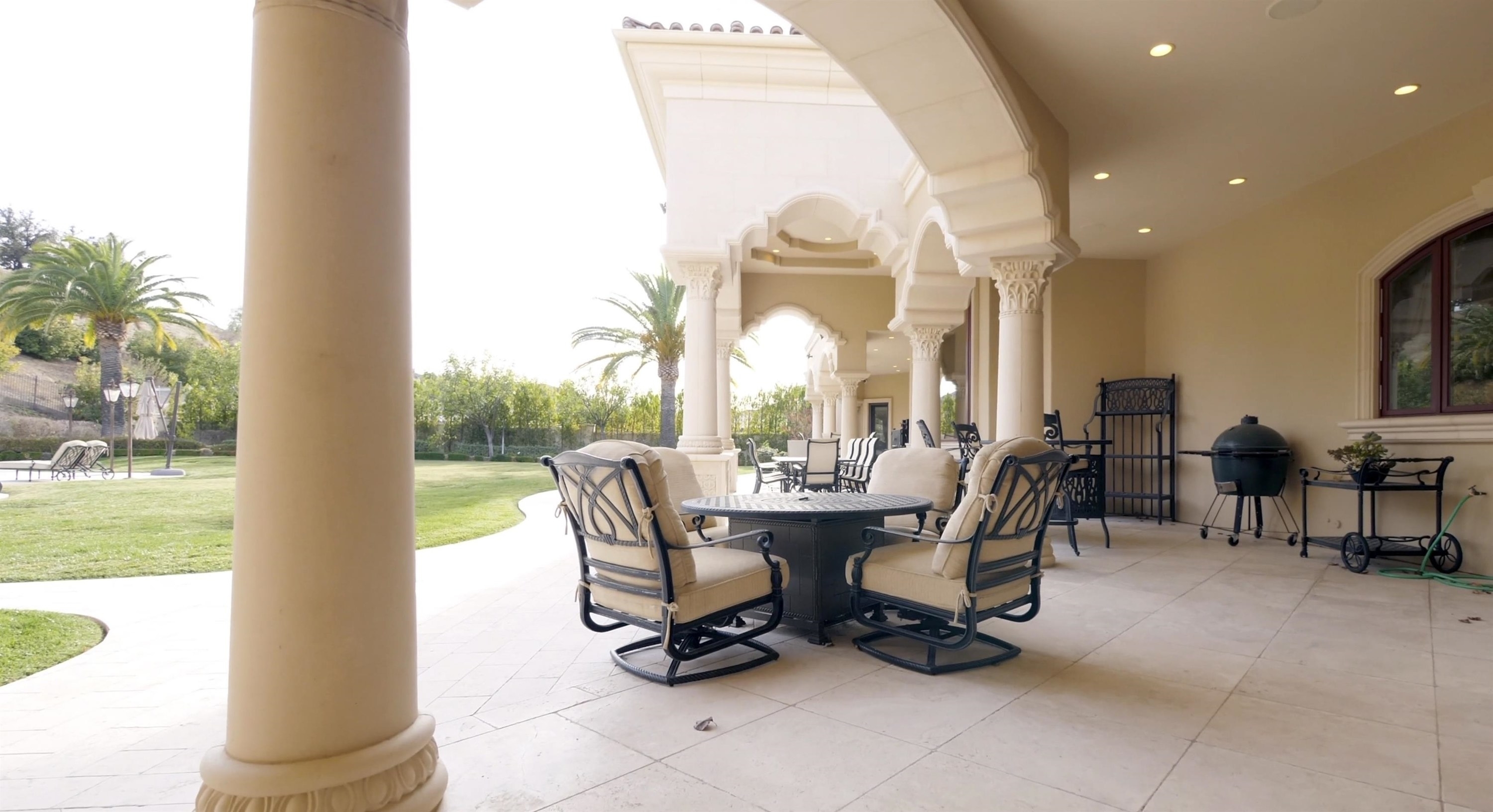 I know she was gagging for this specific chandelier: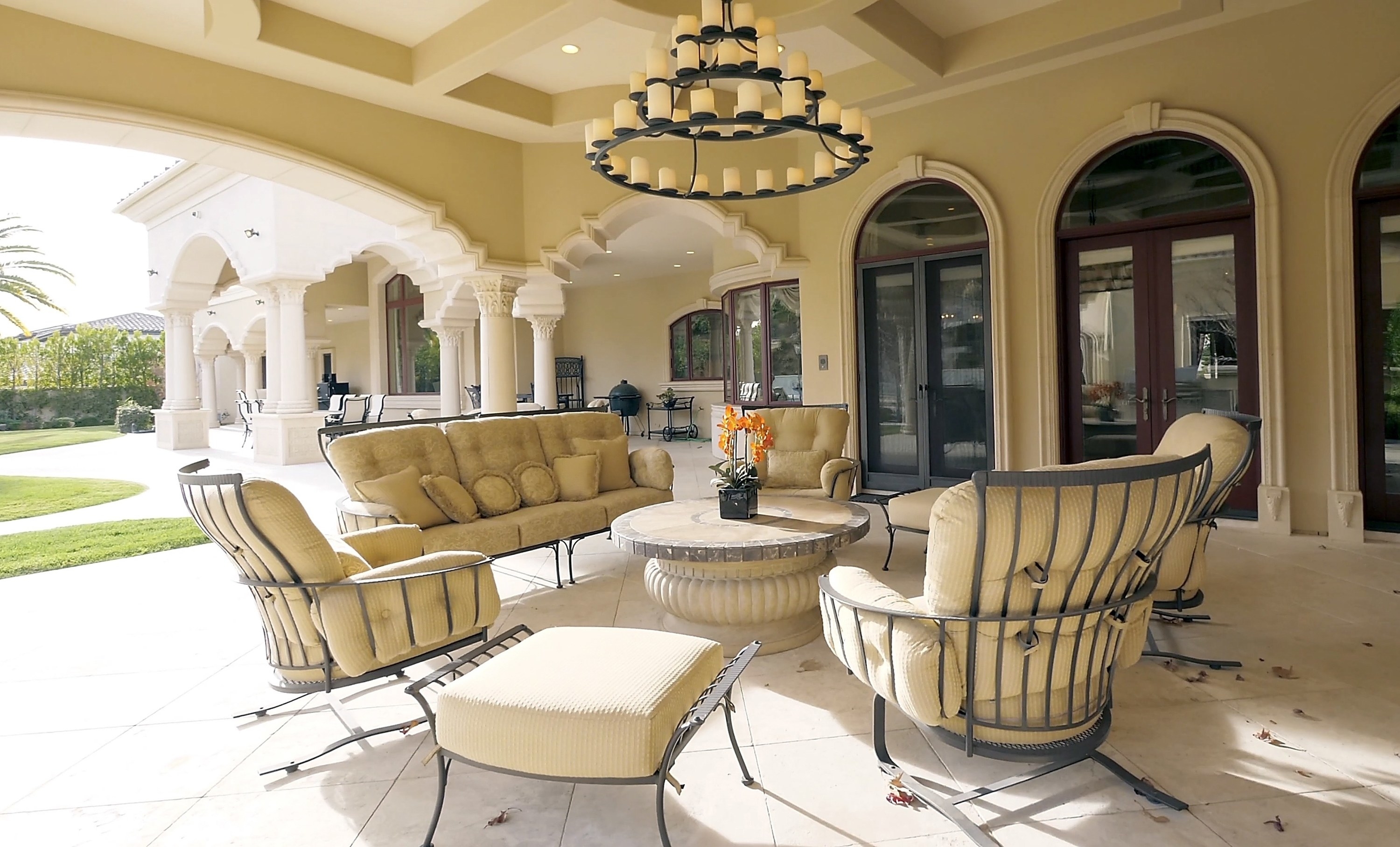 There's also this really nice pool.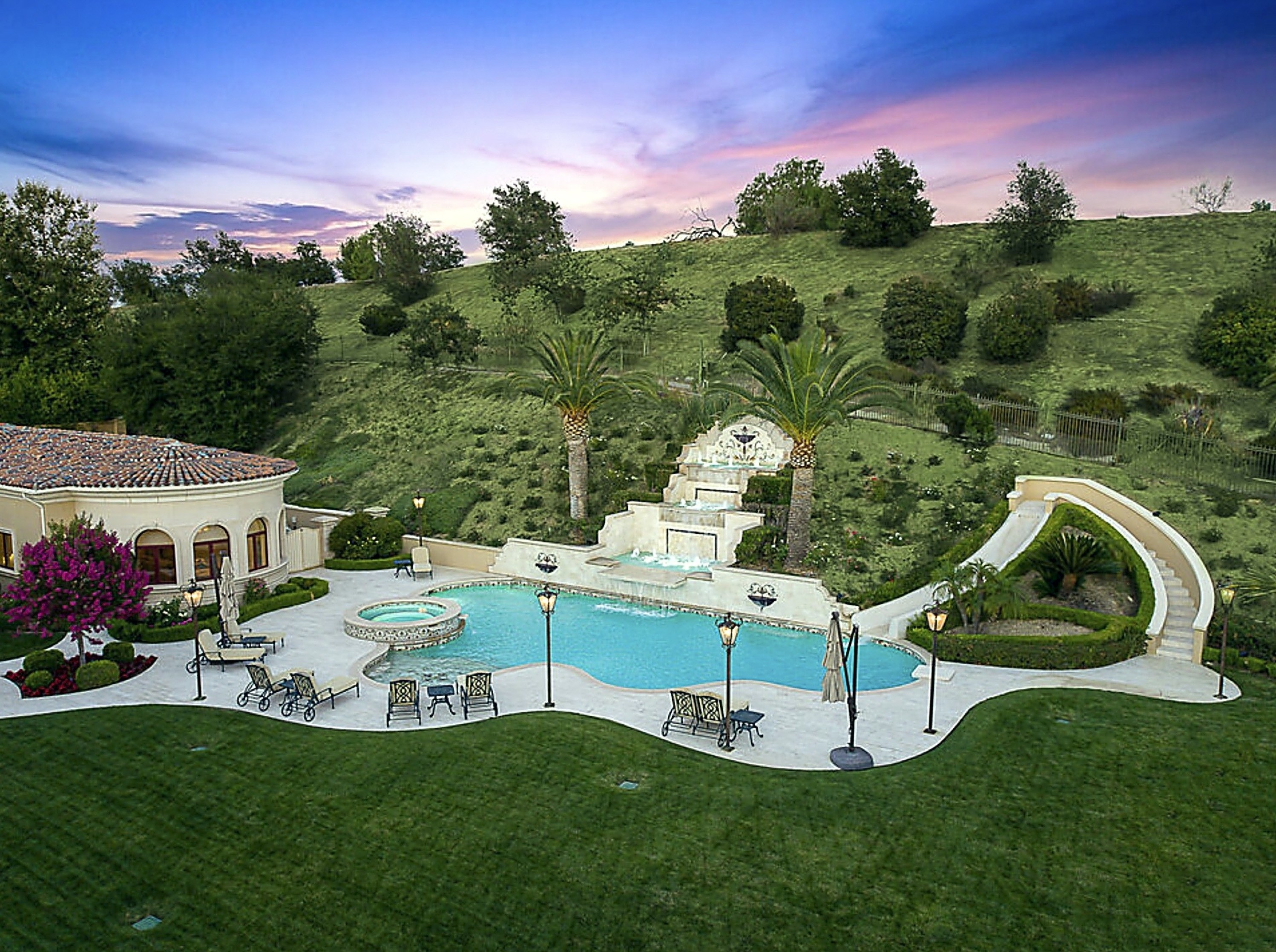 Look at that detail!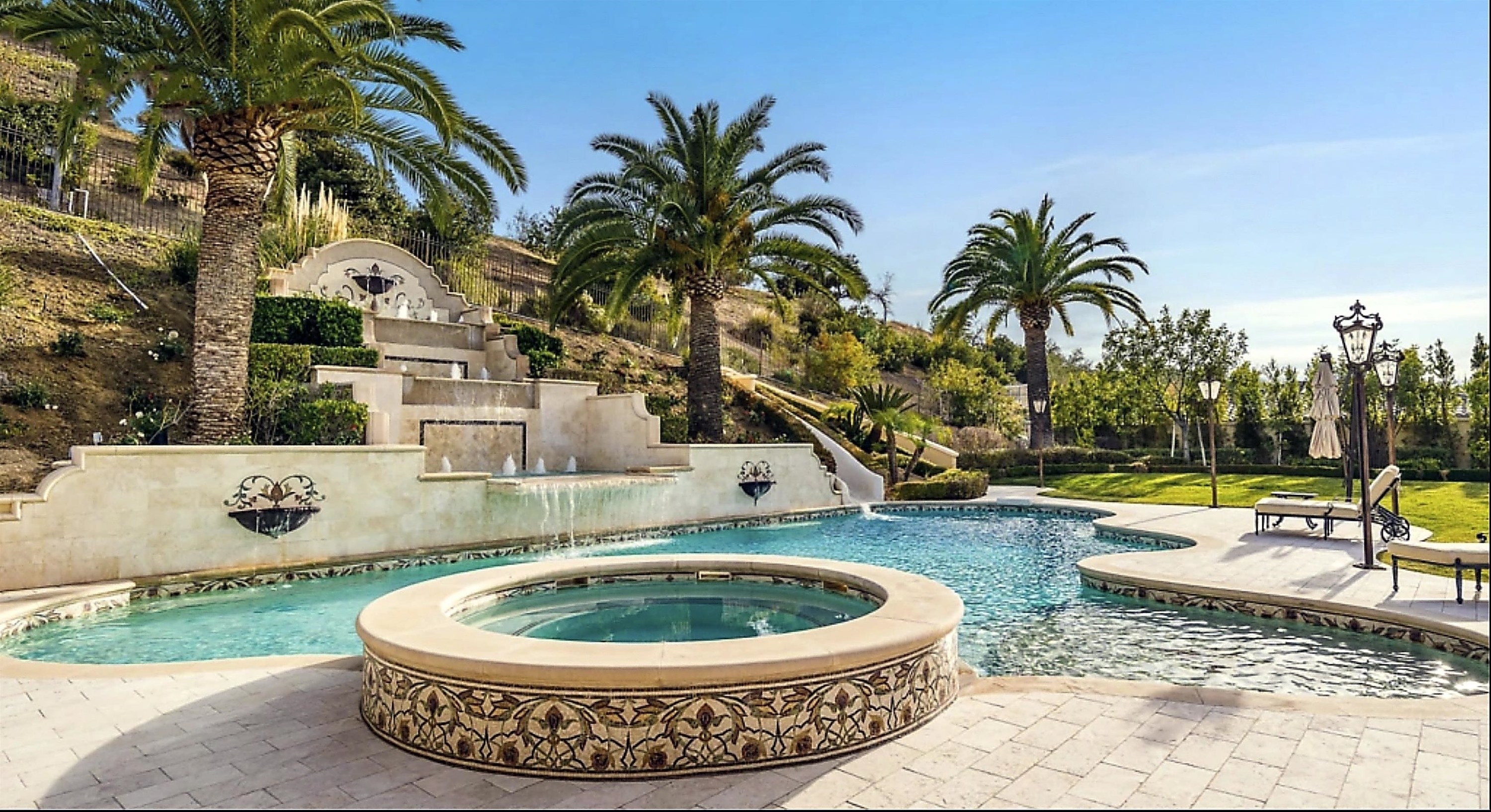 She also has a very large garage, which can fit plenty of cars and serve as storage for her extensive tiny furniture collection.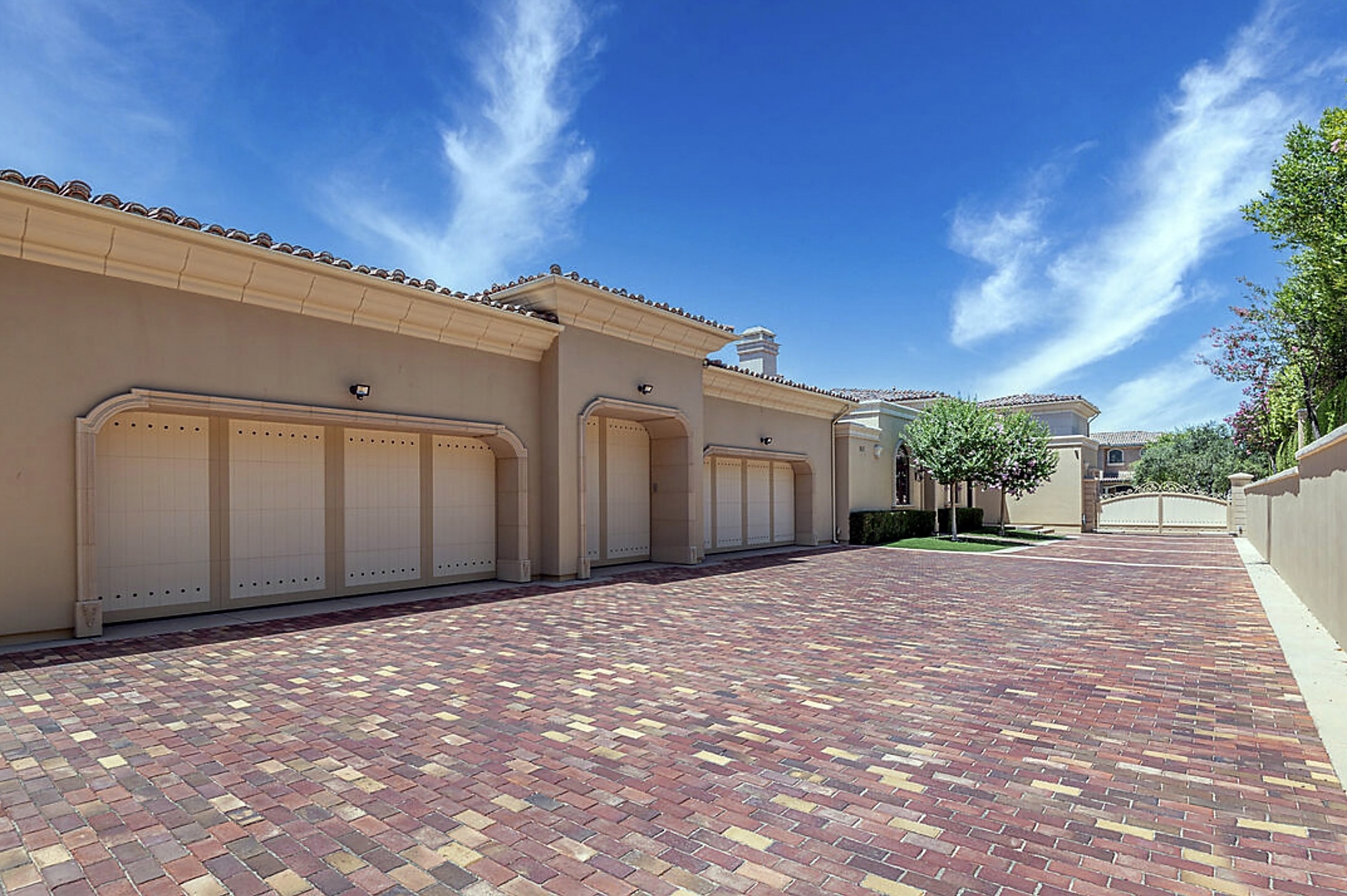 So yeah, in all honesty, I'm so happy for Britney leaving that house behind! Onto new memories, stories, and PLENTY of tiny furniture!