Hi BuzzFeed friends new and old! Grab a water, take a seat, and let me tell you a story about the biggest sushi I've ever eaten!
The story begins in August 2016 when a few of my friends from BuzzFeed New York found really cheap tickets from NYC (seriously, it's a bargain right now) and decided to visit our BuzzFeed Japan co-workers in Tokyo. When we got to work they they had an idea for us: they really wanted to try really big ass, giant sushi rolls that have been kind of a thing in Tokyo lately.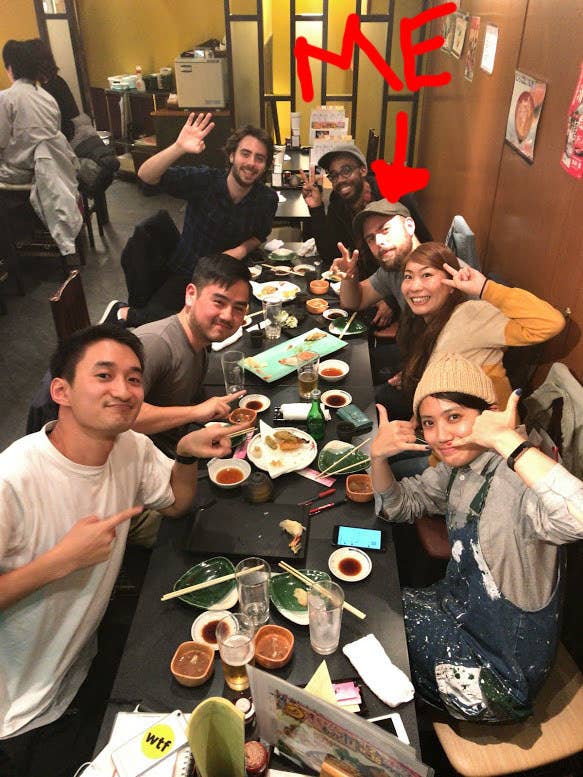 So, I was like, "Sure, I am a spiritual warrior. I'm down for some big ass sushi."
The restaurant that has the giant sushi is a chain in Tokyo called Sushi Zammai. I'd like to think of it as the Olive Garden of sushi minus free breadsticks and salad. The guy extending his friendly arms in this picture is kind of like the Colonel Sanders of the chain.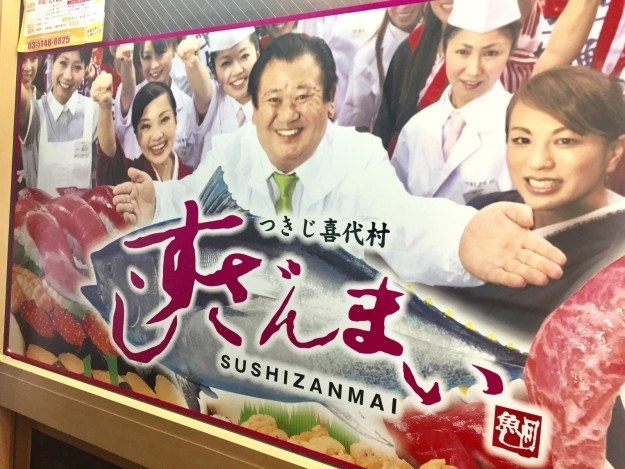 His picture is all over the signs. He's cool as hell.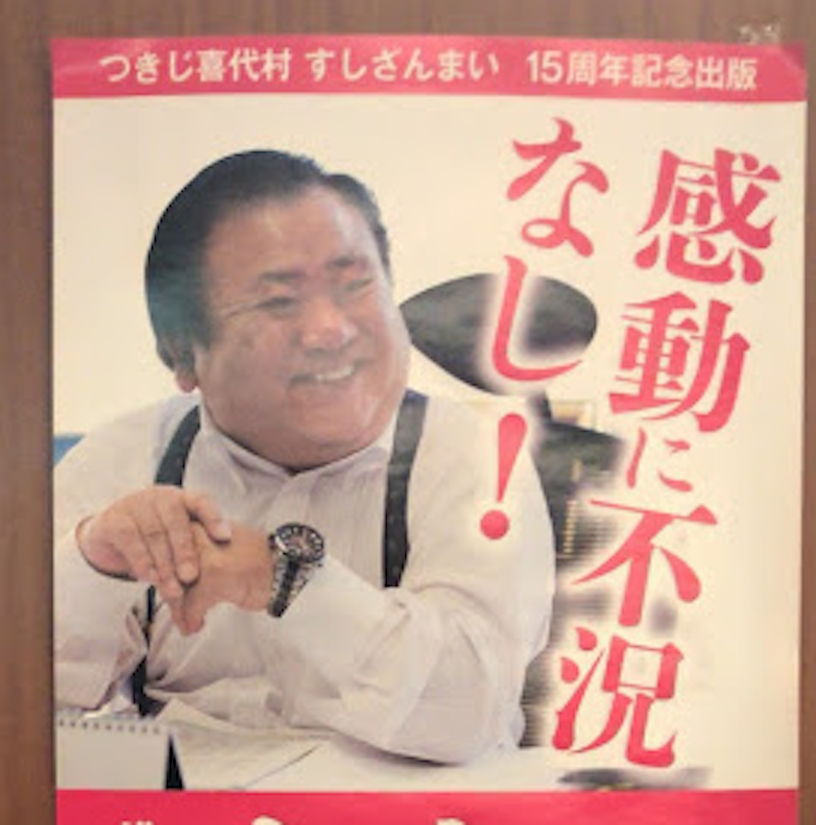 : D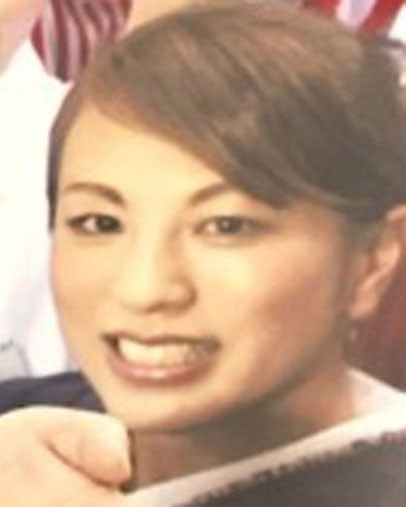 So, anyway, the giant sushi is on a secret menu. The cost varies depending on the roll but they started serving it (at limited locations) because of demand. The customers wanted it so they delivered.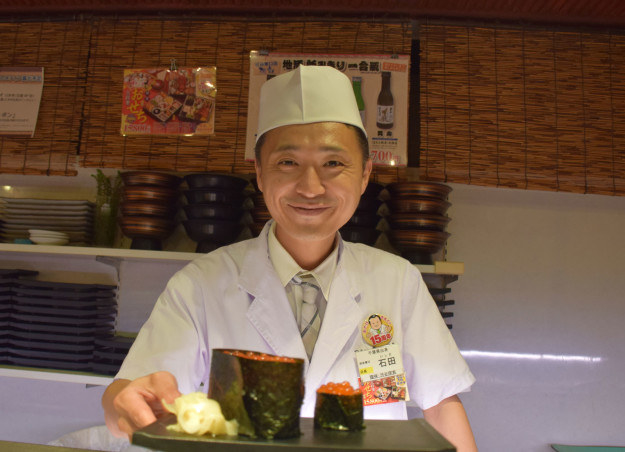 The first roll was a salmon egg roll. They serve it with a "normal" sized sushi next to it. I have never seen so many salmon eggs in my life. It costs about $32.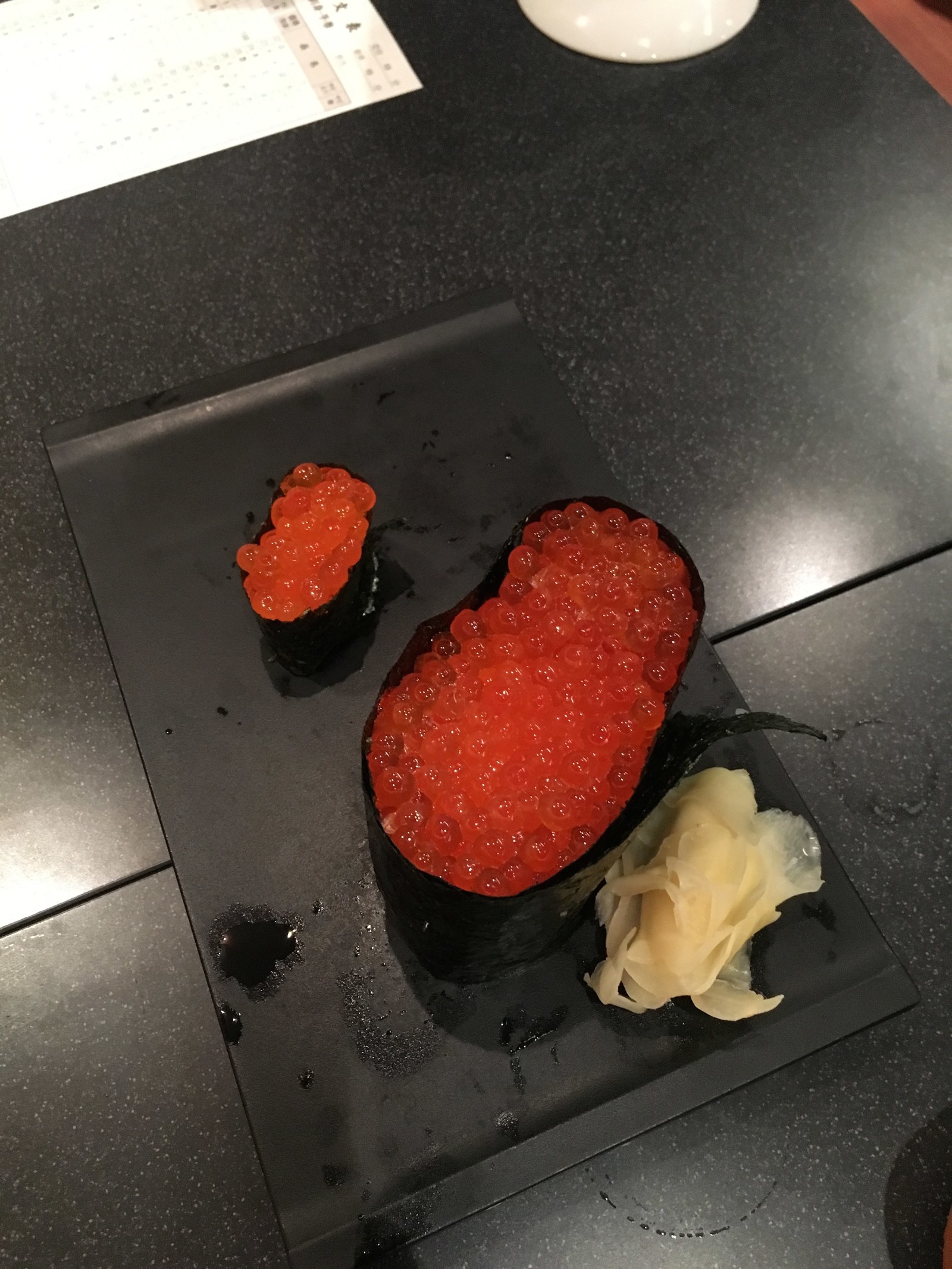 I was instructed to eat it like a sandwich...
... and this was the aftermath: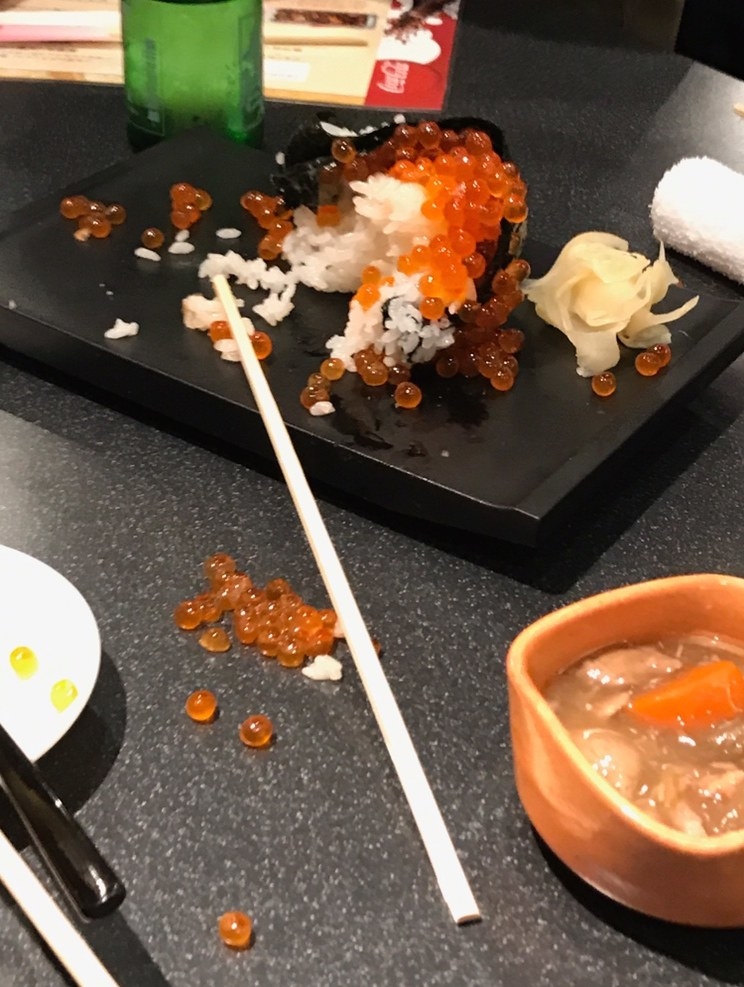 The second roll we tried was a tuna roll.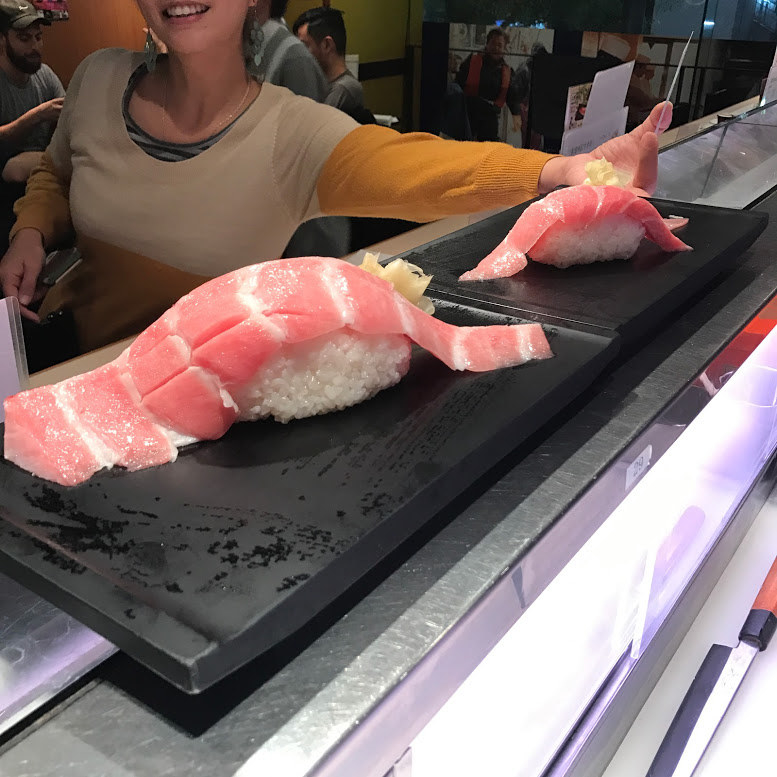 It's ten times the size of a normal roll and it costs about $43.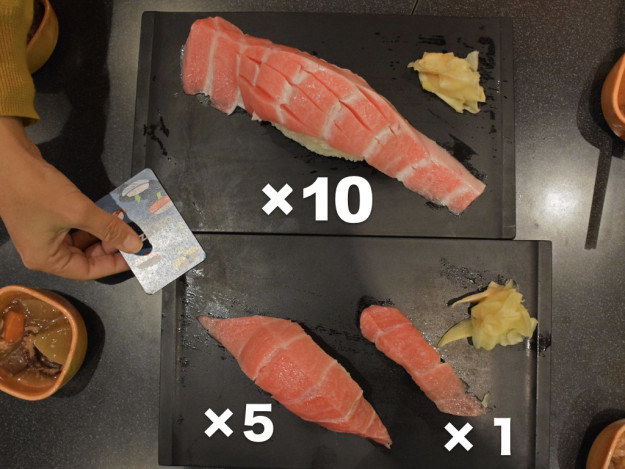 Lastly, the boiled shrimp roll. It costs about $10 which seems, to me, like a straight up bargain.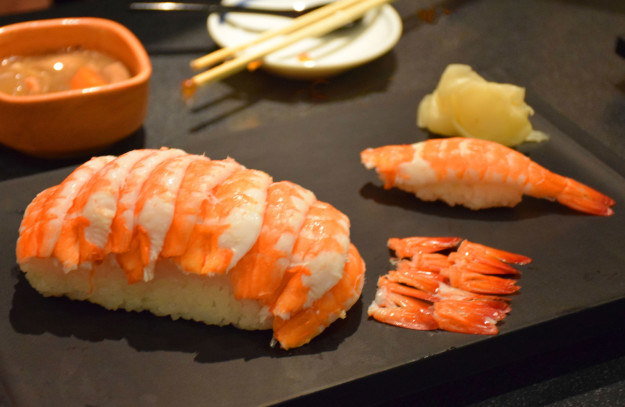 It was damn good.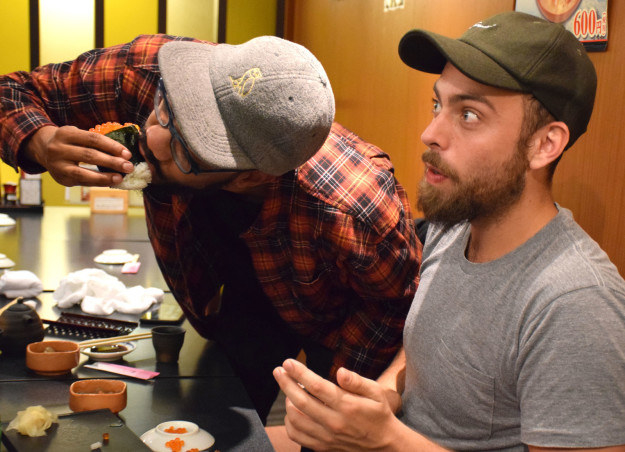 Final thoughts: Big sushi is cool as hell. It's also messy as hell but would be fun to do with your friend's for a birthday dinner (if you're into that sort of thing). Do I think it's the next big food trend in America? Maybe? It seems like Americans would be DTF with this food trend. Otherwise, next time you're in Tokyo check it out. It's truly an experience and the Instagram you'll get from it is great.
Thank you for reading, bone apple tea, and #cometojapan!