A "jaw-dropping" news report from an anti-mask rally in Utah is going viral because some people are saying it feels like an SNL sketch.
Hundreds of people gathered in front of an administration building near St. George, Utah to protest the governor's mandatory mask order.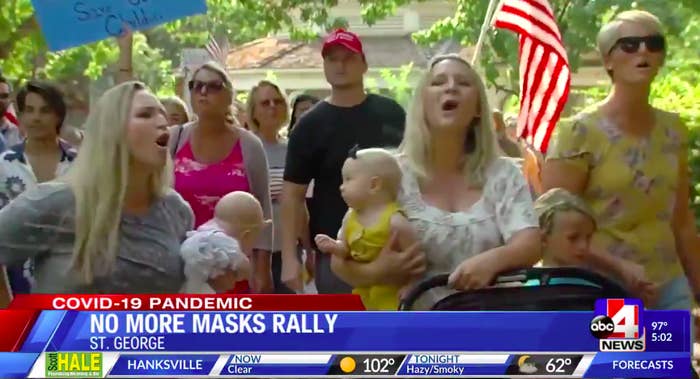 They said they were "tired of not living their normal lives" and cheered "no more masks."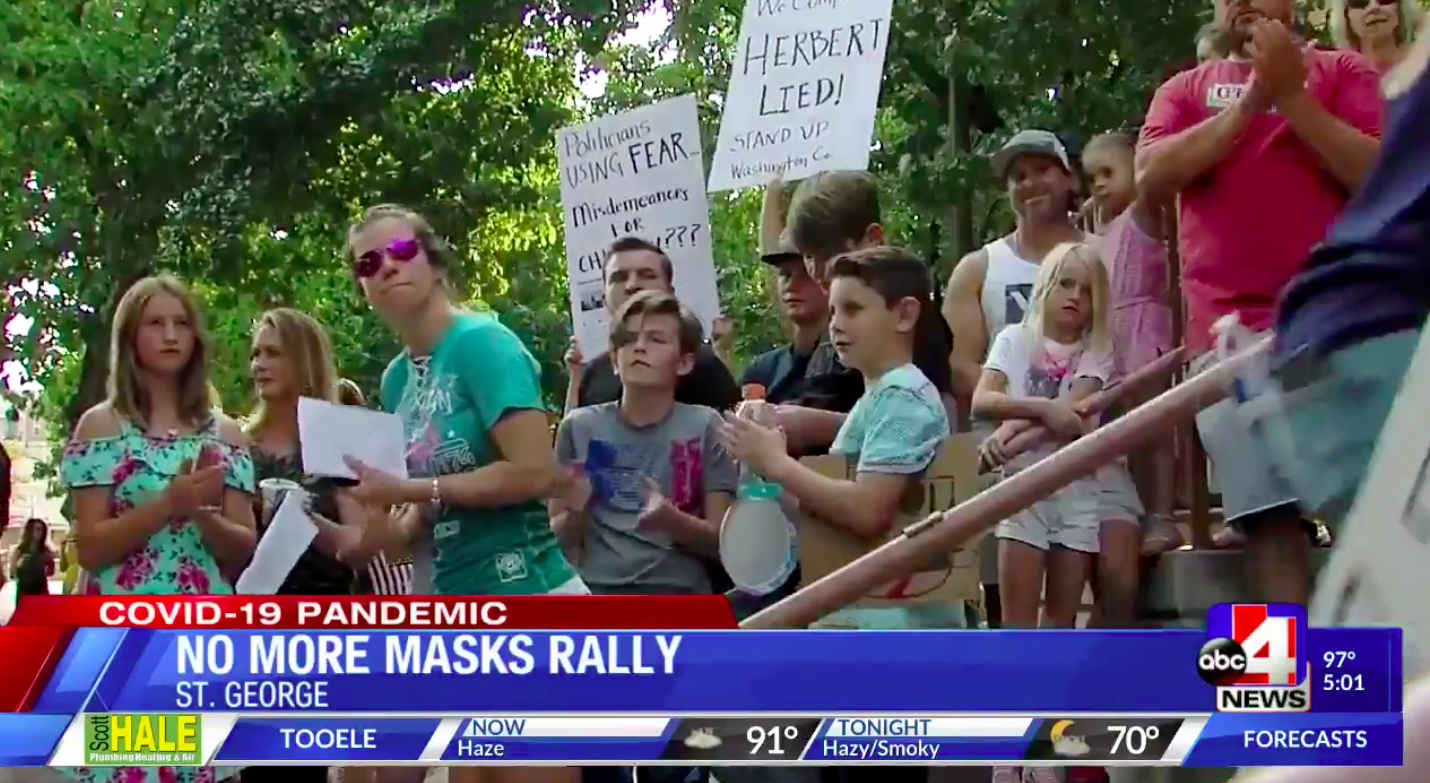 There were "my body, my choice" signs.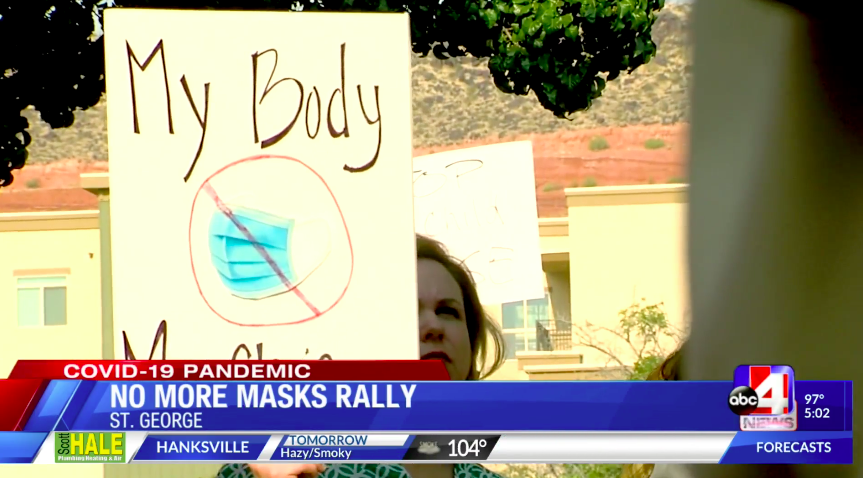 This lady held up a sign that said "freedom is the cure" with the word "masks" crossed out.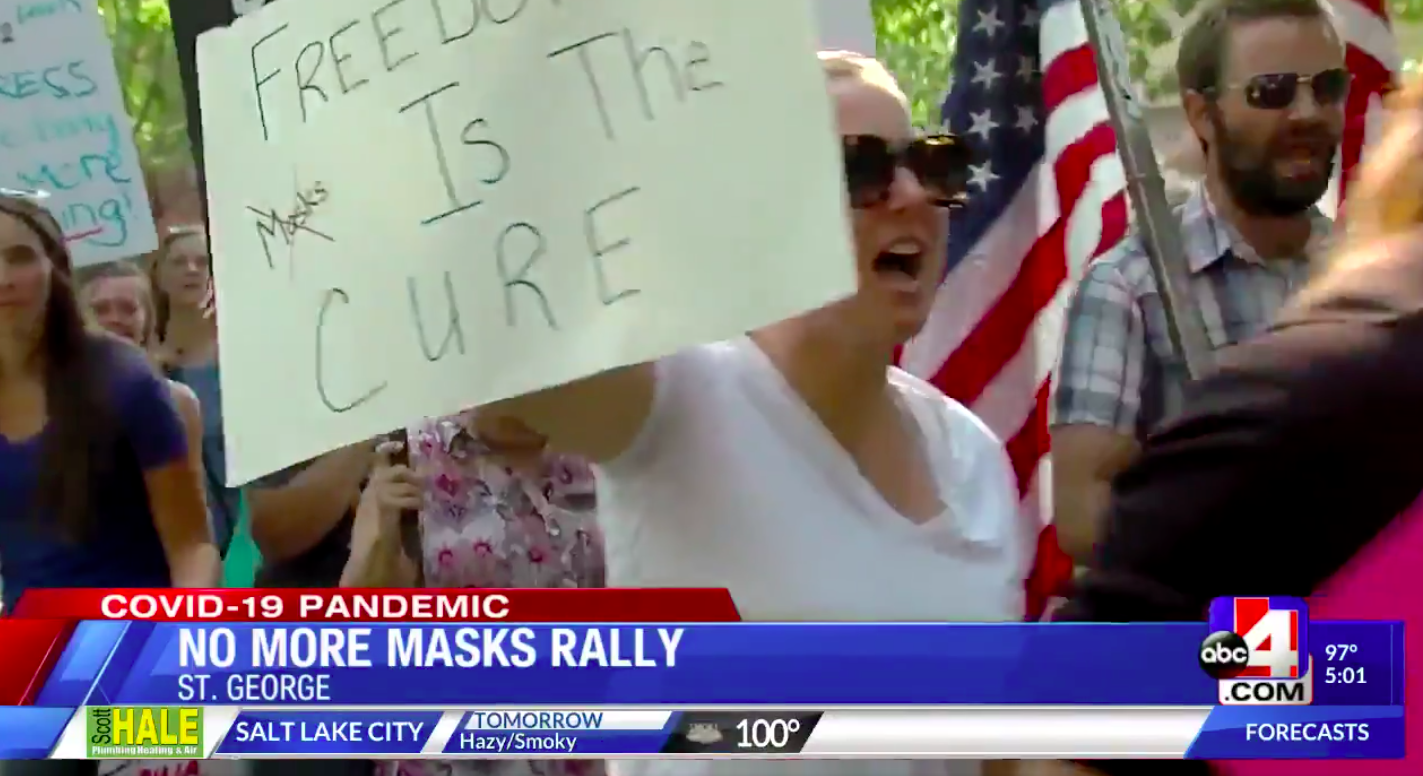 Some guy wore this shirt: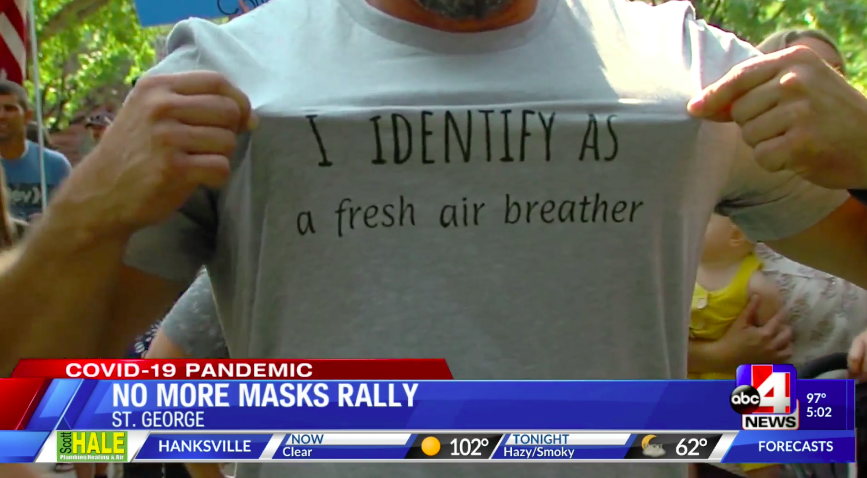 This man said, "If we want to wear a mask, that's fine. We can take care of ourselves."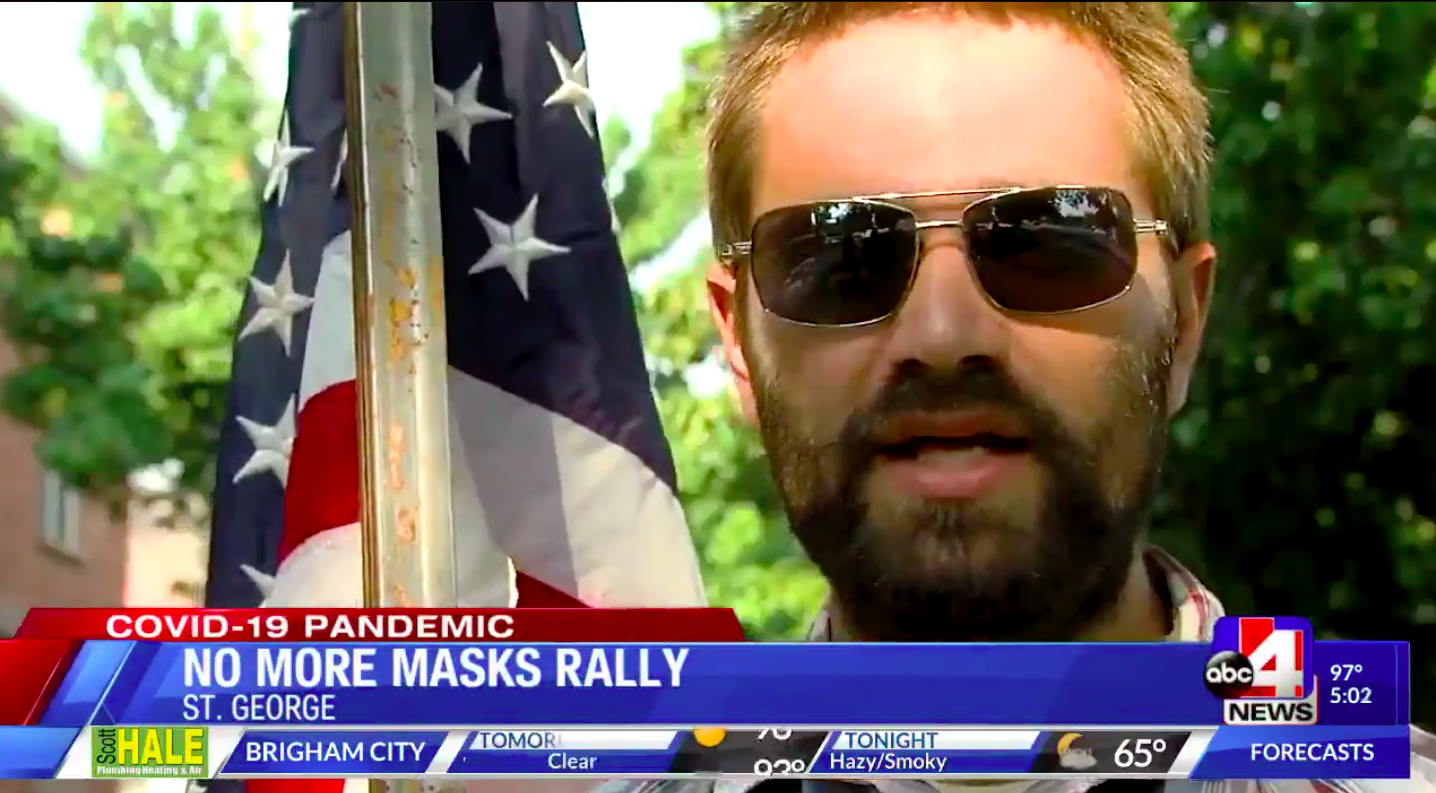 This woman said, "Another reason I hate masks: Most child molesters love 'em."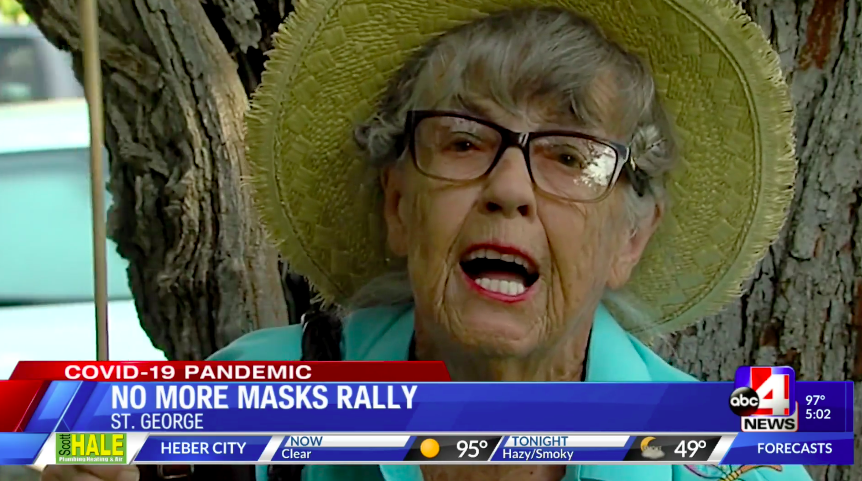 This woman even compared wearing face masks to the killing of George Floyd: "When George Floyd was saying 'I can't breathe' and then he died, and now we're wearing a mask and we're saying, 'I can't breathe,' but we're being forced to wear it anyway."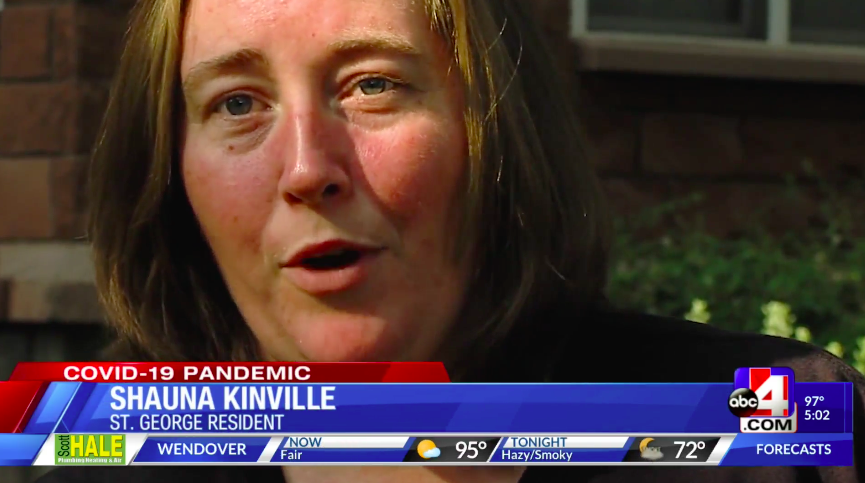 Protesters even attempted to storm a school building after school administrators asked them to move.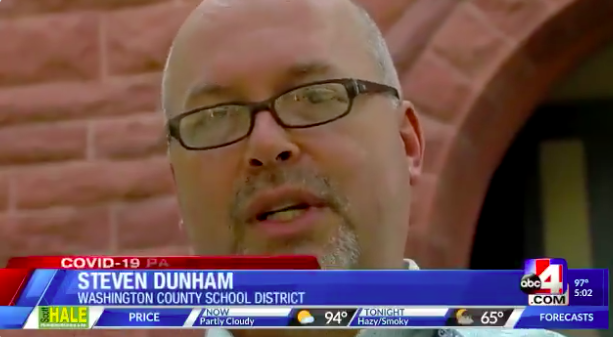 The Journal of the American Medical Association says, "There is increasing evidence that cloth face coverings help prevent people who have COVID-19 from spreading the virus to others."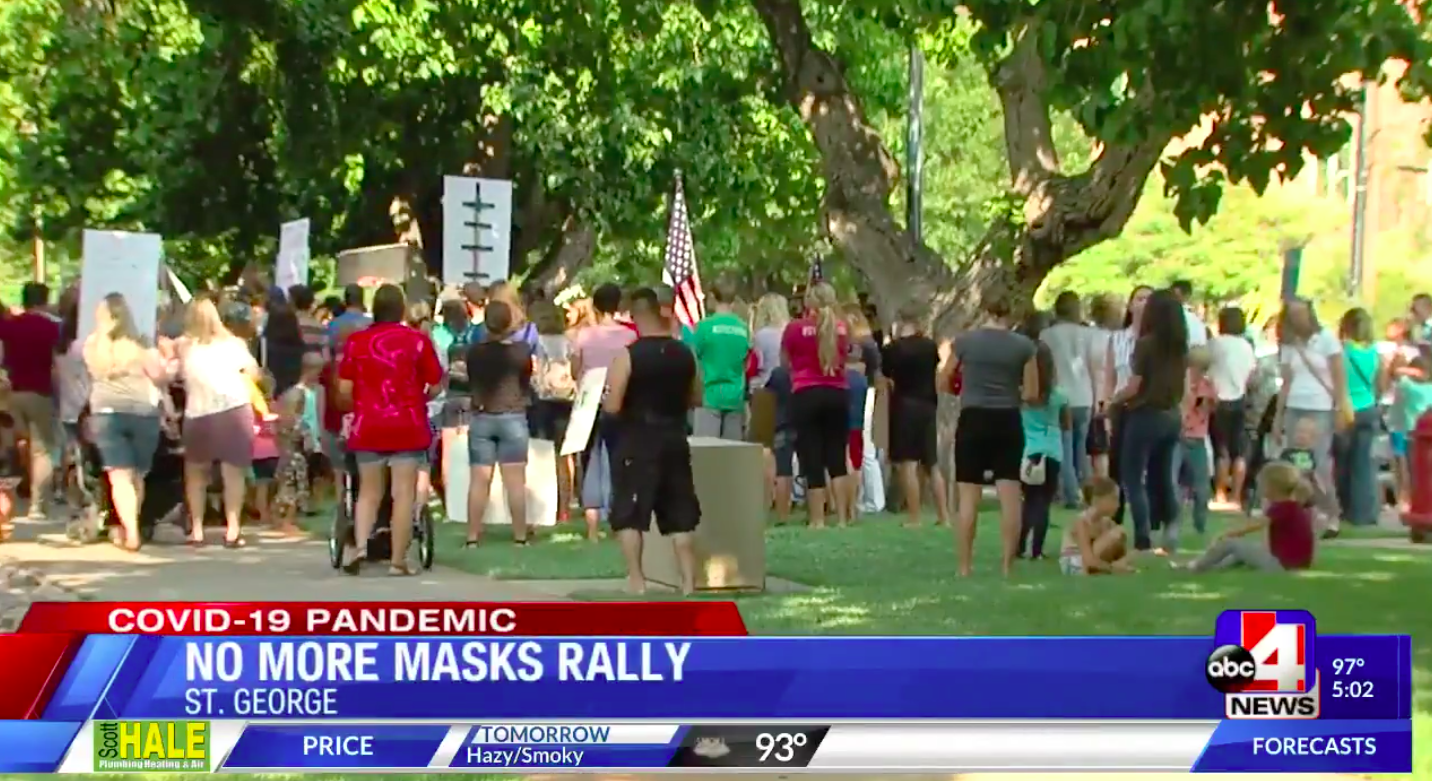 FYI, a previous version said the rally was held near Salt Lake City. St. George, Utah is not near Salt Lake City.