This Video Of A White Woman Freaking Out Over Georgia's Election Is Going Viral Because It's The Opposite Of What We've Seen Karens Do Lately
I thought this video was going to be an entirely different one.
Georgia had a primary election yesterday, and it was, like many elections this year, a huge, gigantic mess.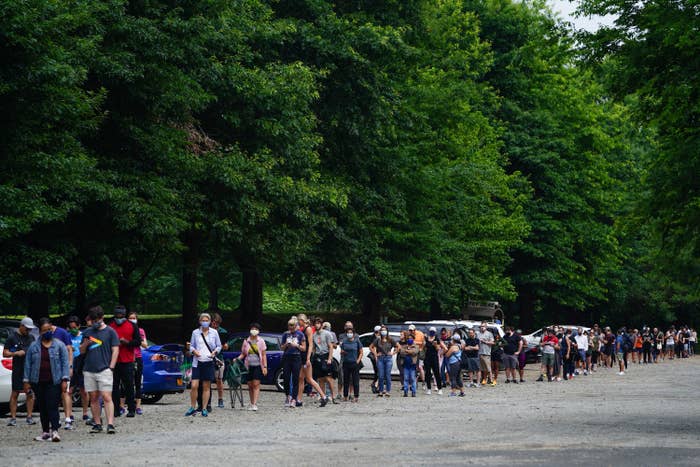 For context, Georgia has a long history of disenfranchising Black voters. Many of the long lines for this election were in predominantly Black areas.
We've grown accustomed to viral videos of "Karens" going off and saying racist or other deeply problematic things.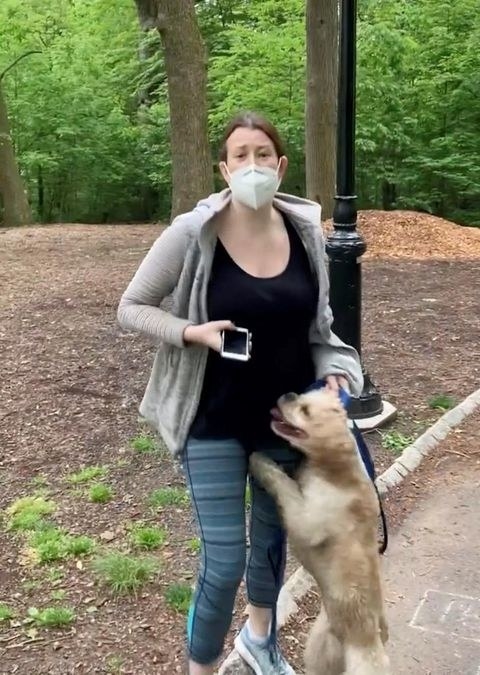 So when I came across a video of a white woman screaming, I was expecting it to be another garbage rant.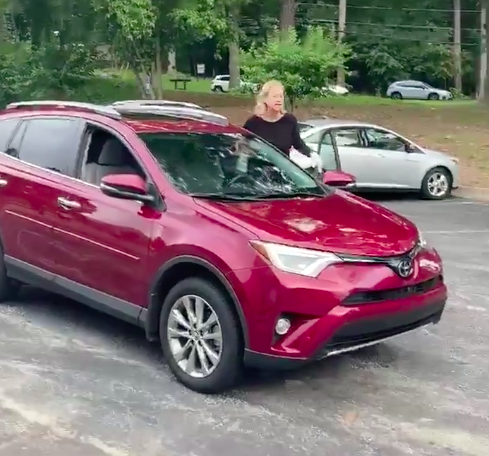 Barmel Lyons, a freelance reporter for CBS46, captured this video of a woman going off about the voting problems in Georgia:
"THIS IS AMERICA. PLEASE, GOD, HELP US. I MEAN IT," she says, and slams her car while doing the sign of the cross.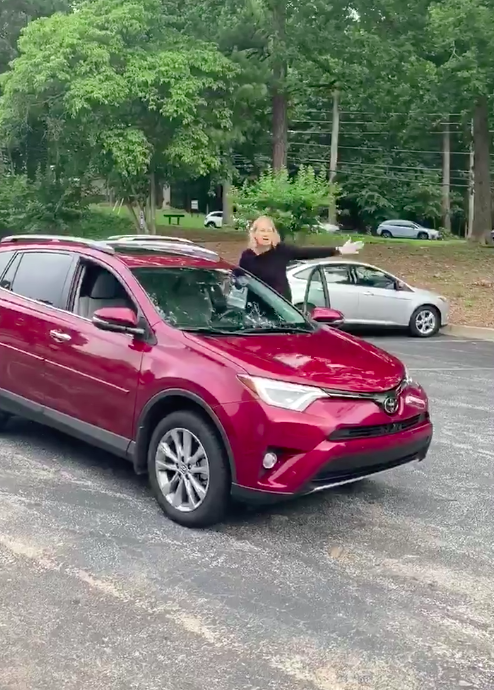 She continues: "I TWEETED ALL THE MAJOR NETWORKS, SO EVERYBODY, TWEET THE NETWORKS. EVERYBODY, PLEASE. THE RADIO STATIONS, EVERYBODY! TWEET EVERYBODY. PLEASE, EVERYBODY!"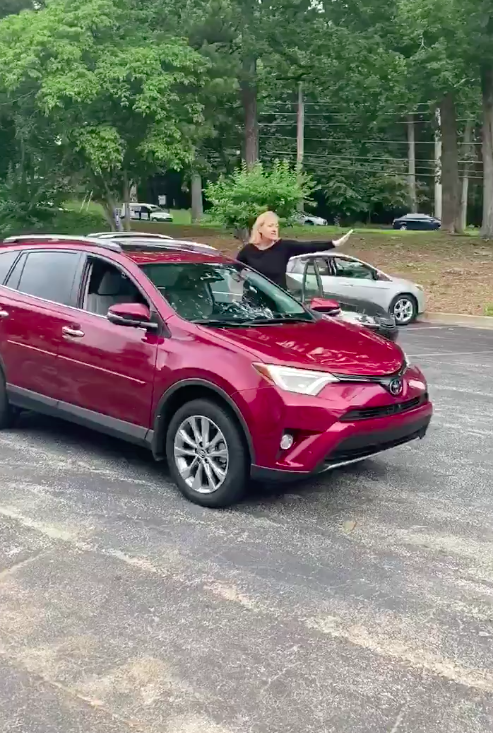 She finishes her rant with, "I'm just sick. I have to go home to take medicine, but I love you," and gets in her car.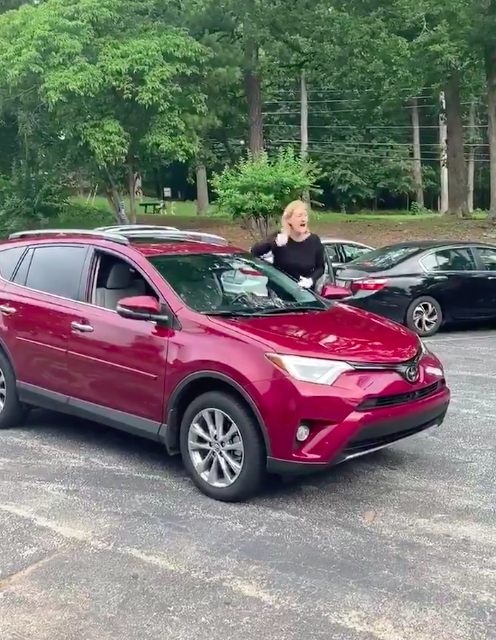 This tweet sums it up best: