Some beaches have fully reopened in parts of Florida.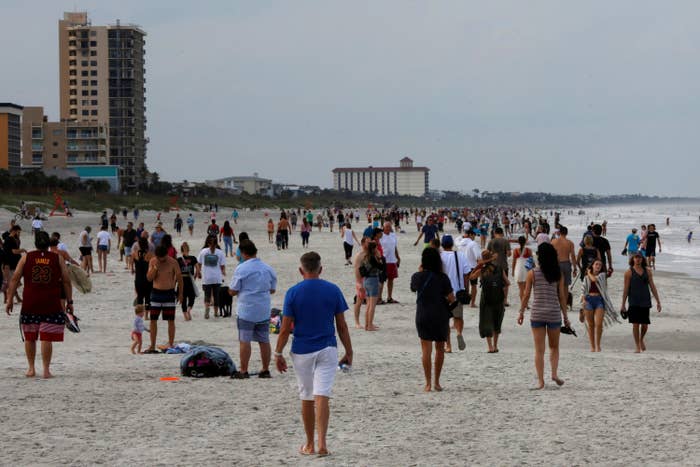 And now a Florida lawyer and resident named Daniel W. Uhlfelder is dressing as the Grim Reaper and touring some of these opened beaches.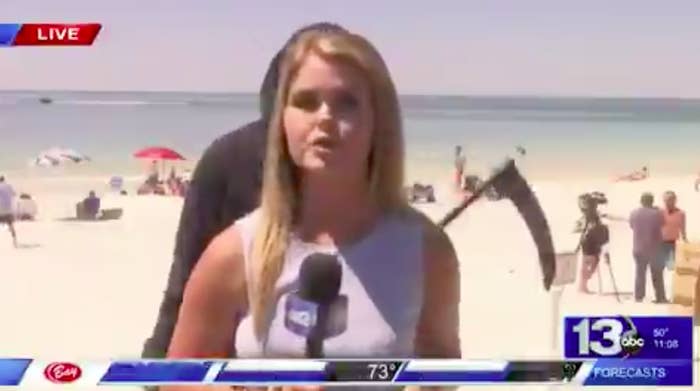 He's calling it the "Grim Reaper Beach Tour."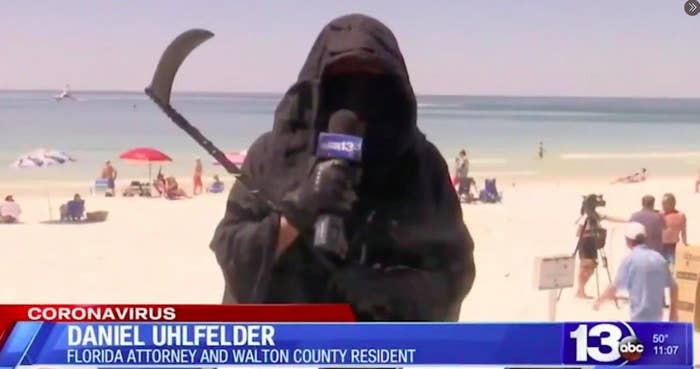 THE GRIM REAPER BEACH TOUR.
He gave an interview with ABC 13 and it's starting to go viral because, well, you'll see:
It starts like any other local news interview would...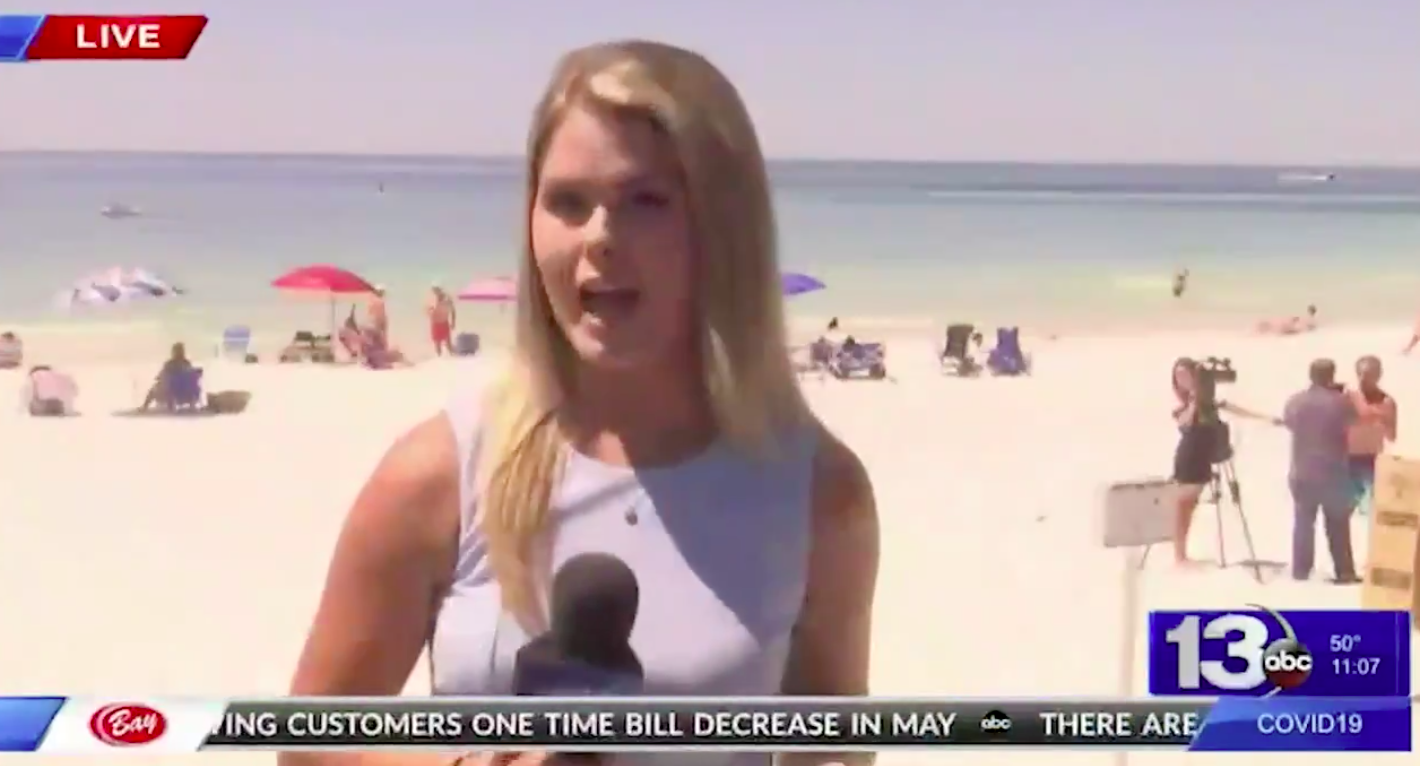 But then the reporter steps out of the frame and hands the microphone to the Grim Reaper. The Grim Reaper!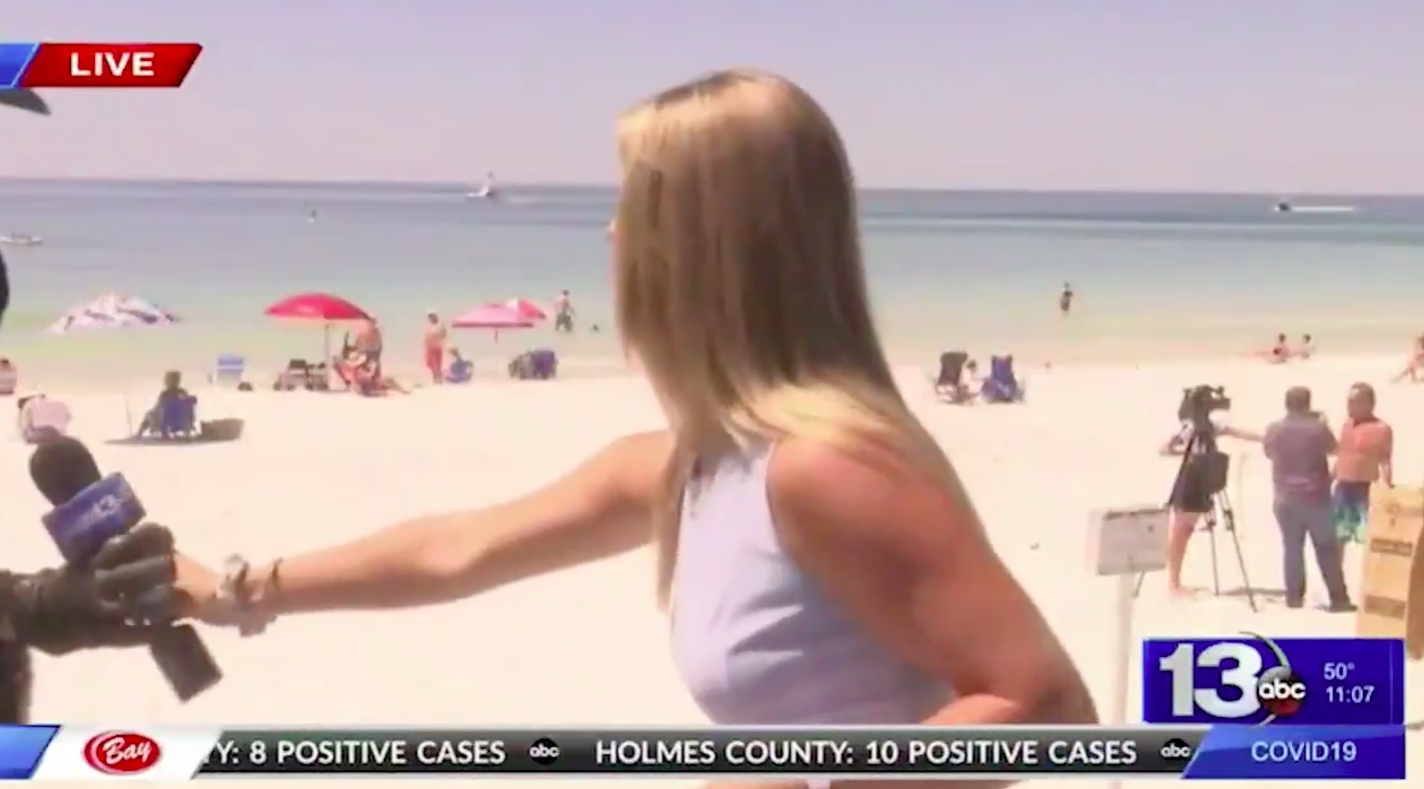 "I'm here today to try to make a point that it's pre-mature to open our beaches," the Grim Reaper softly says.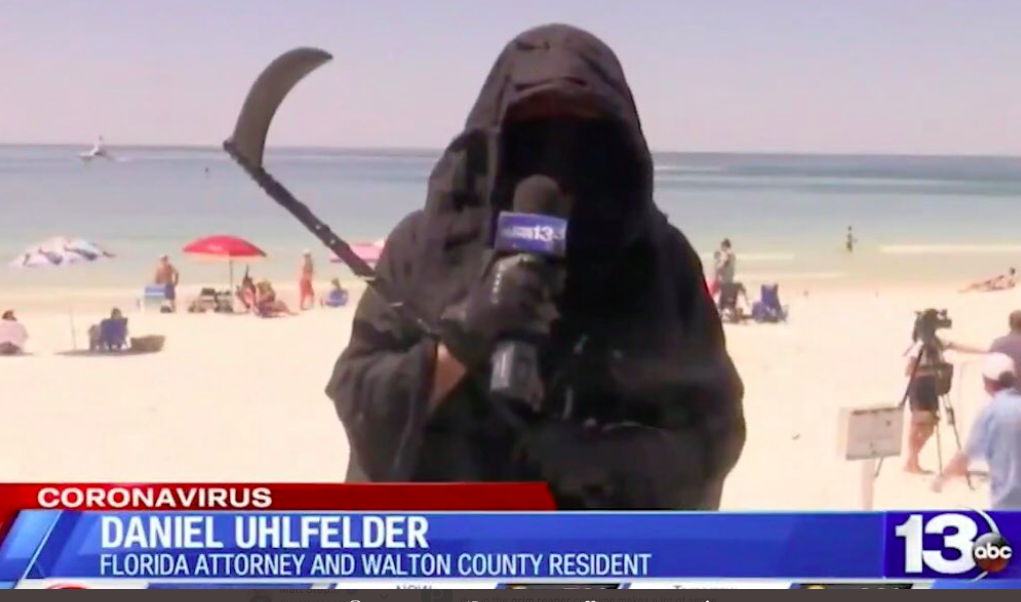 "I'm a huge proponent of public beaches and I've been fighting for that for years," the Angel of Death continues.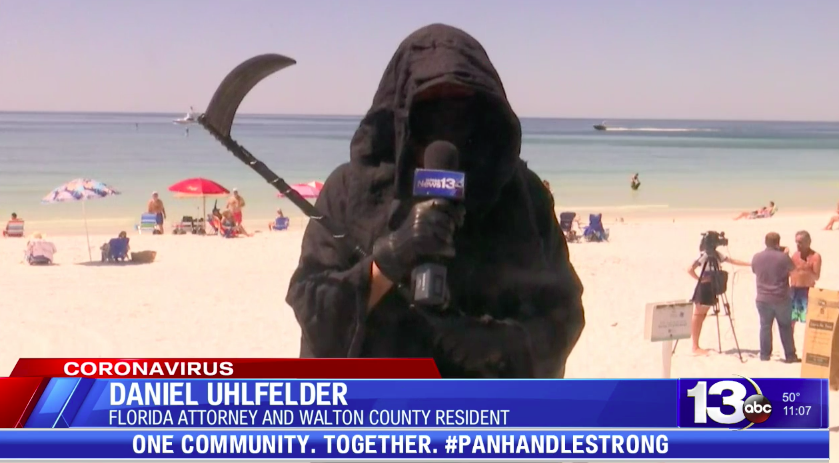 "It's too soon and it's not appropriate," the man dressed as DEATH PERSONIFIED finishes.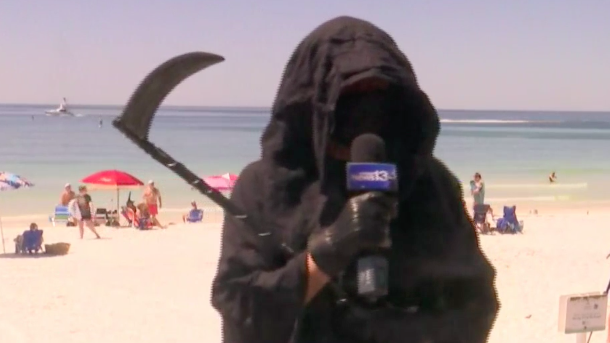 The Grim Reaper kindly hands the microphone back and ominously stands behind the reporter.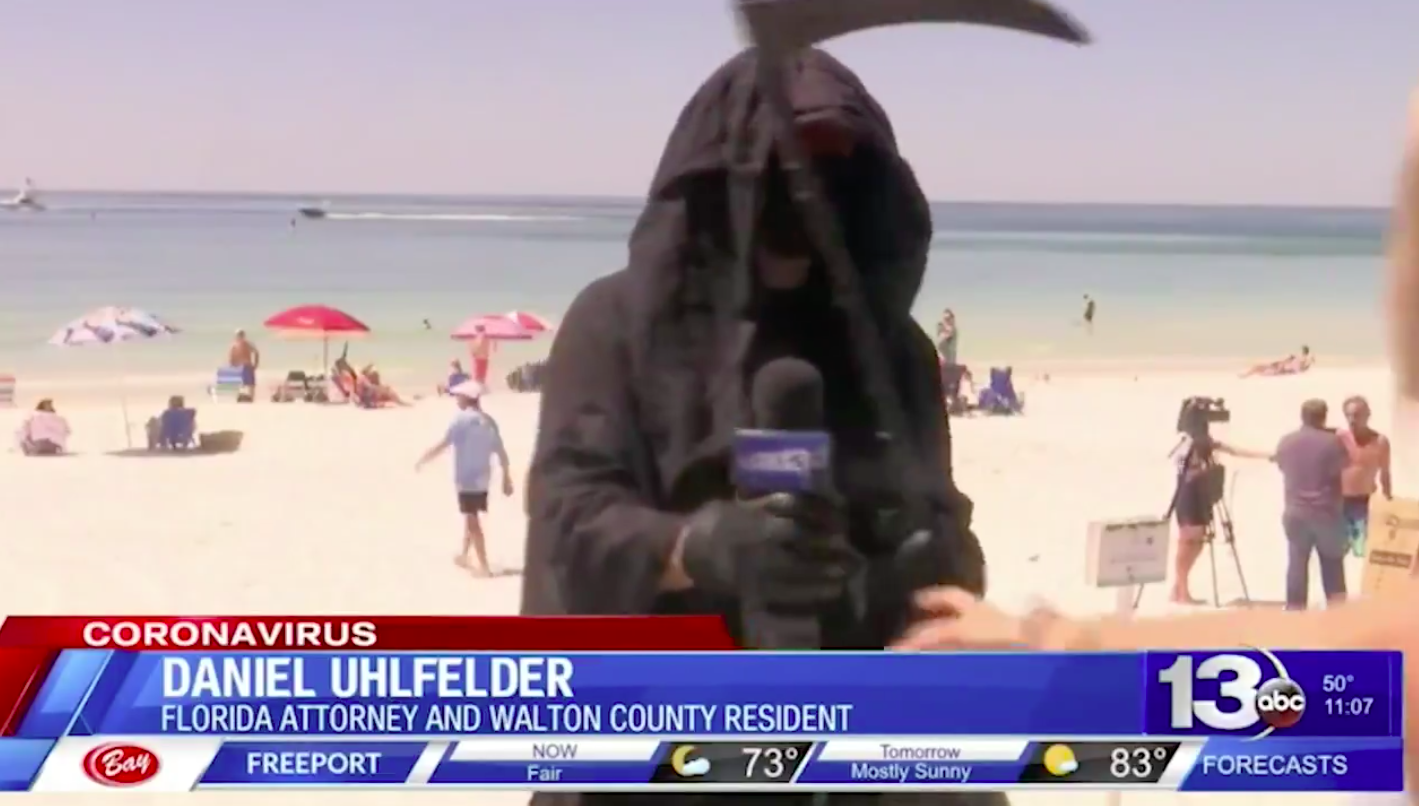 This...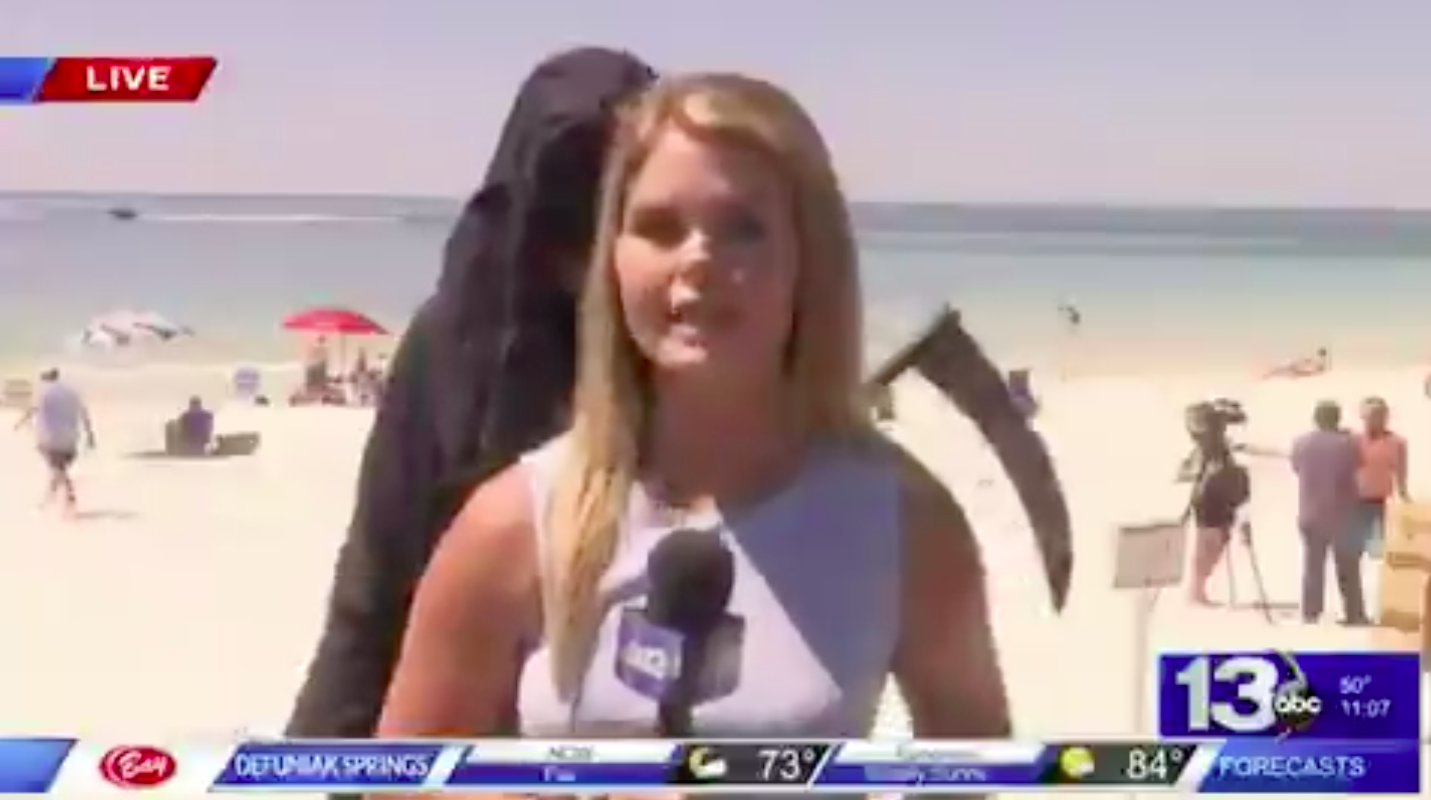 ...is...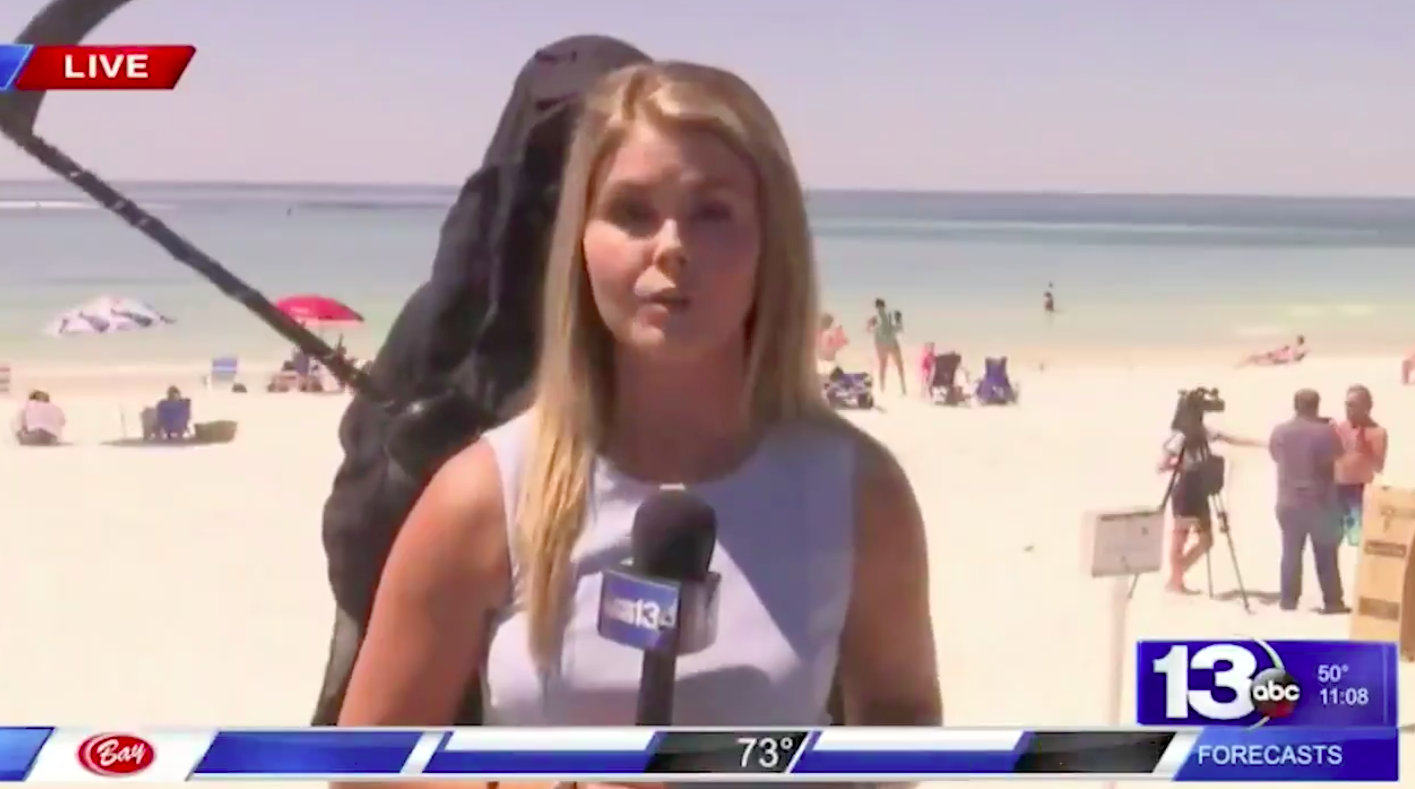 ...terrifying?
So, yeah, the Grim Reacher is walking Florida beaches.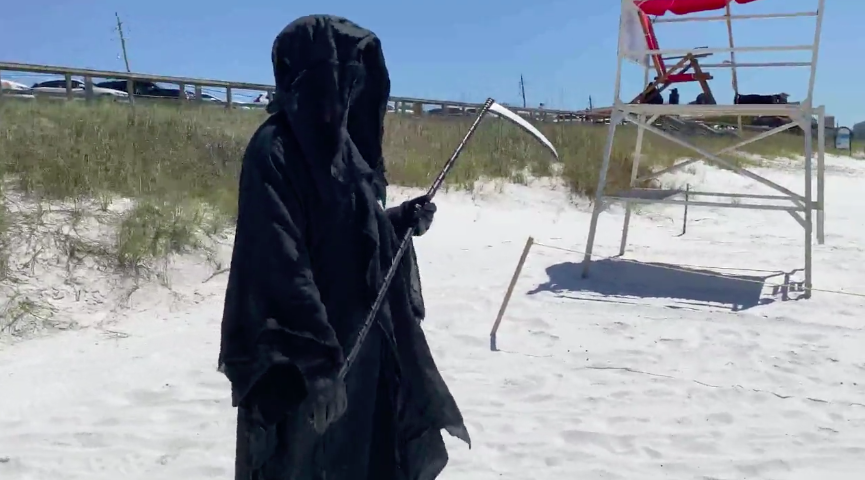 "If by dressing up as the 'Grim Reaper' and walking our beaches I can make people think and potentially help save a life, that is the right thing to do," the Reaper said in a press release.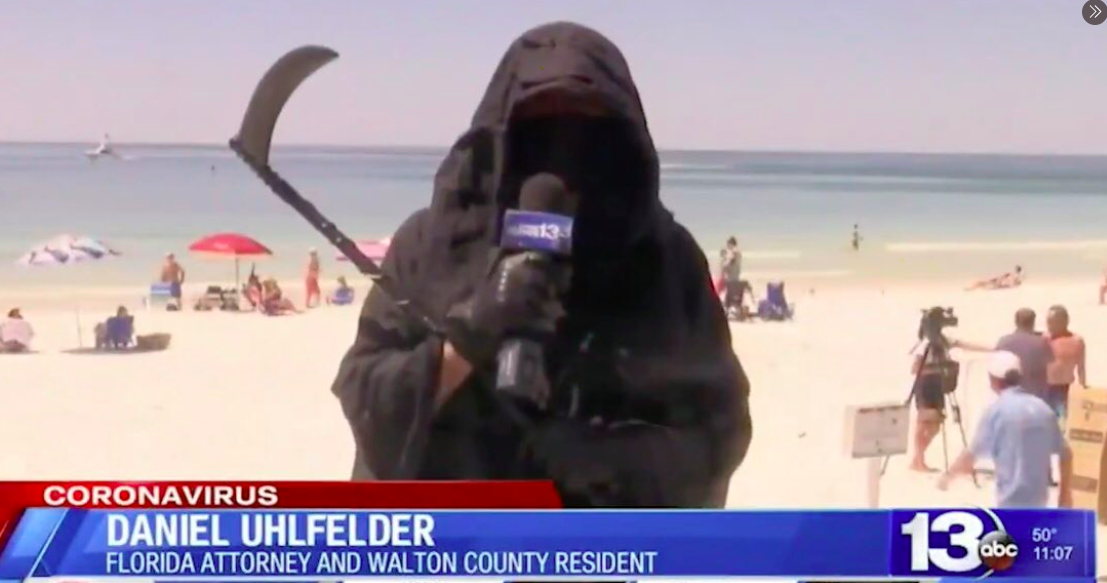 Again, if you haven't watched, watch the interview here:
Whew, what is even happening anymore?