There's a popular vagina-naming meme going around!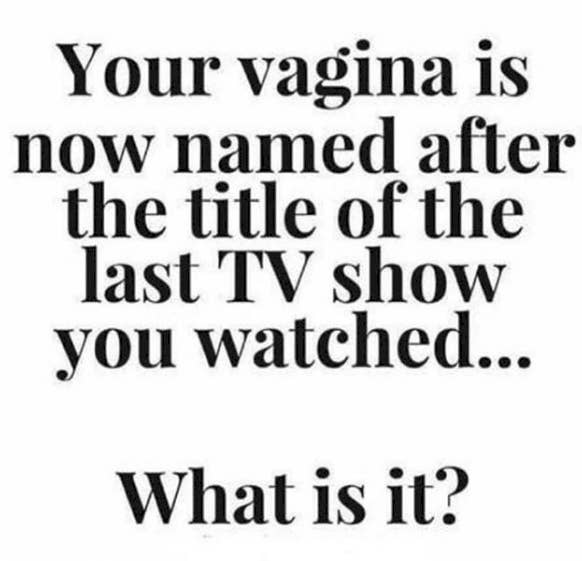 Well, Whitney Cummings posted the meme and tons of celebrities replied.
It's fun because not only do we get to find out what celebrities name their vagina, but we also get to find out what TV shows they're currently watching!
So, here it is, a bunch of random celebrities names for their vaginas.
Whitney Cummings:

Courteney Cox:

Lisa Kudrow:

Jessica Biel:

Aisha Tyler:
Natasha Bedingfield:

Laverne Cox:

Billy Eichner:
Jenna Fischer:

Johnny Knoxville:

Sarah Hyland:

Chris Delia:

Jessimae Peluso:

Colette Carr:

Anjelah Johnson:

Chelsea Peretti:

Rumer Willis:

Colin Hanks:

Jillian Bell:
Demi Moore:

Lisa Rinna:

Abigail Spencer:

Kelly Ripa:

Shannen Doherty:

Cecily Strong:
Danielle Brooks:

Kaley Cuoco:

Angela Kinsey:

Jamie Lynn Spears:

Casey Cott:

Katherine Mcphee:

H/T to Comments By Celebs for making me aware of the Whitney Cumming post. Also, if you'd like, post your own vagina names in the comments. Thank you so much for your time.