"Womanizer" was the lead single from Britney Spears' 2008 album, Circus. The song marked Britney's return to the music industry and to the top of the charts.
In 2020, 12 years after its release and for literally no one reason at all, the video has become one of YouTube's most viewed music videos.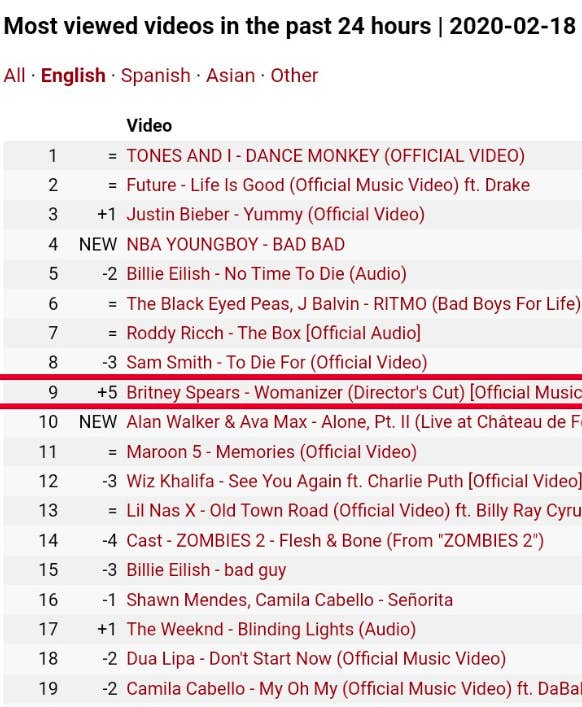 It makes no sense at all.
Starting at the beginning of February, the song slowly started gaining more and more daily views.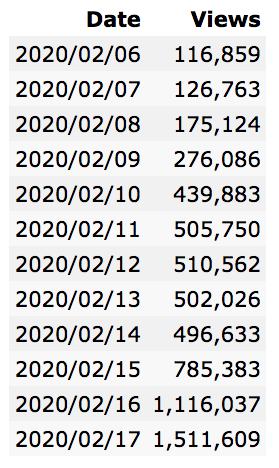 Yesterday, it had its biggest day ever.

It's currently the #9 most viewed english language music video.
There's no explanation why!

Let the Brit-volution begin.